Allie Haze is the next door hottie you'd definitely spend a couple of hundred bucks for good binoculars.  I'm not saying stalking is good (heck, don't you ever do it), but fantasizing from afar is a right of yours.  Yup, looking at a hottie (while banging her in our minds) is something that we're entitled to.  So yeah, if you see someone as hot as Allie here, you should definitely get a closer look (if you're too chicken to come up to her) through a set of binoculars.  (Editor Note: yeah that advice might get you arrested)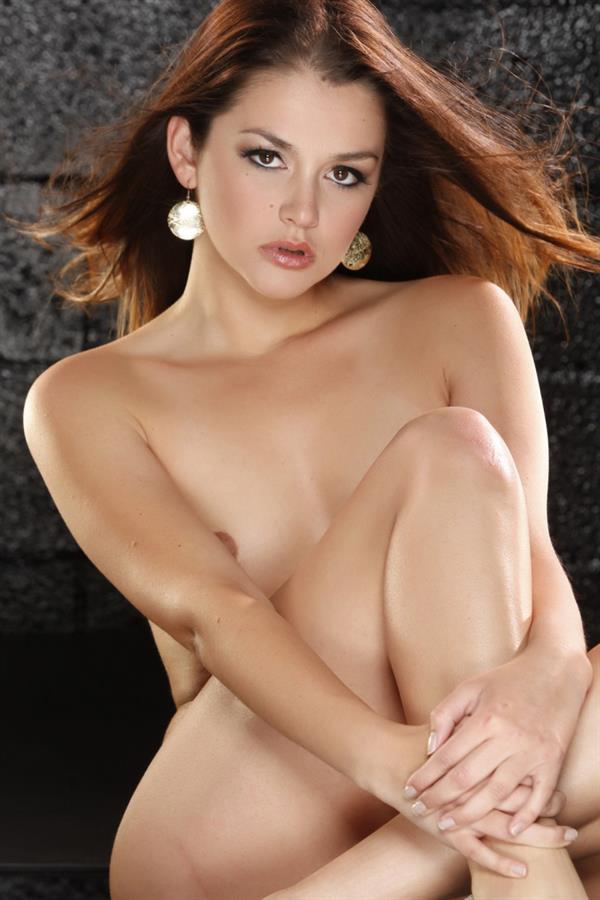 Who is Allie Haze?
This bangin' beauty is a California-born AVN award-winning adult film actress who is with Vivid Entertainment from 2011 to 2012 (and then represented by LA Direct Models).  In 2013, She was featured in the B.O.B. music video for his song "John Doe'. The following year, Allie was named Penthouse Pet of the Month for January (of 2014).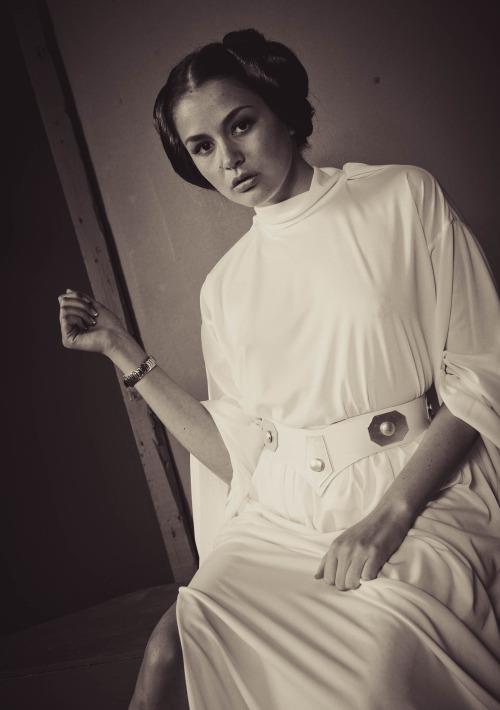 In 2012, Allie portrayed Princess Leia in the film Star Wars XXX: A Porn Parody.
"I was into the Star Wars movies. I became a fan of the Star Wars movies because I was a big Harrison Ford fan growing up… was a big Indiana Jones fan. Due to the fact that he was also in Star Wars, it led me to watch those movies. Since then, I've always watched them."
Life Before The Hot Stuff
Allie Haze was born Brittany Sturtevant on May 10, 1987, in San Bernardino, California.  She is of Dutch and Latin descent and she grew up as a bit of a tomboy in a small county town.
When Allie was still in high school, she dated only girls.  Yup, she's what one may consider a lesbian.  But she's really bisexual.  She's just more into girls than guys.  When she got a lot older she met a guy…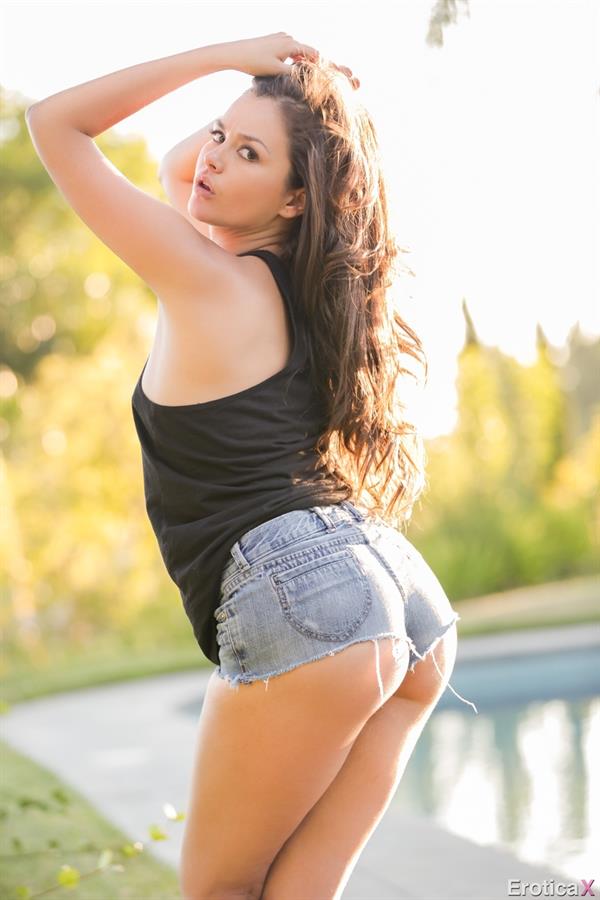 "I was dating him and stuff, and he knew how much I loved women. At that point, I didn't really want to date women anymore, but I still wanted to be able to have sex with them because that was definitely something that I really enjoyed."
And that thing eventually led Allie here to get into the business…  You know, to have sex with women in a fun, safe environment.  And boy, did she make a career out of it!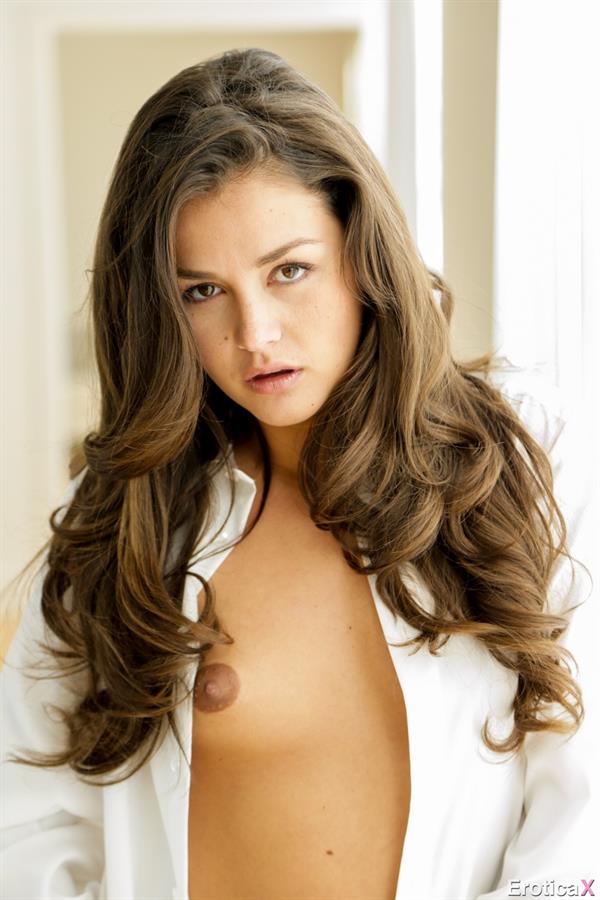 "From there, my career took off. I got asked to do some boy-girl work, and I started doing boy-girl. I've been in the business ever since."
Career Journey
As a child, she modeled, competed in beauty pageants, and performed in theatre.  In 2009, after initially establishing herself in the adult entertainment industry as a nude model, she found her way into the adult film industry and became an overnight sensation (at age 22).  In May 2011, Allie signed an exclusive contract with the major production company Vivid Entertainment.  She made her debut with Vivid in November, with the movie 'Allie Haze: True Sex'.  That same year, she won both the XRCO Award for New Starlet and the AVN Award for Most Outrageous Sex Scene.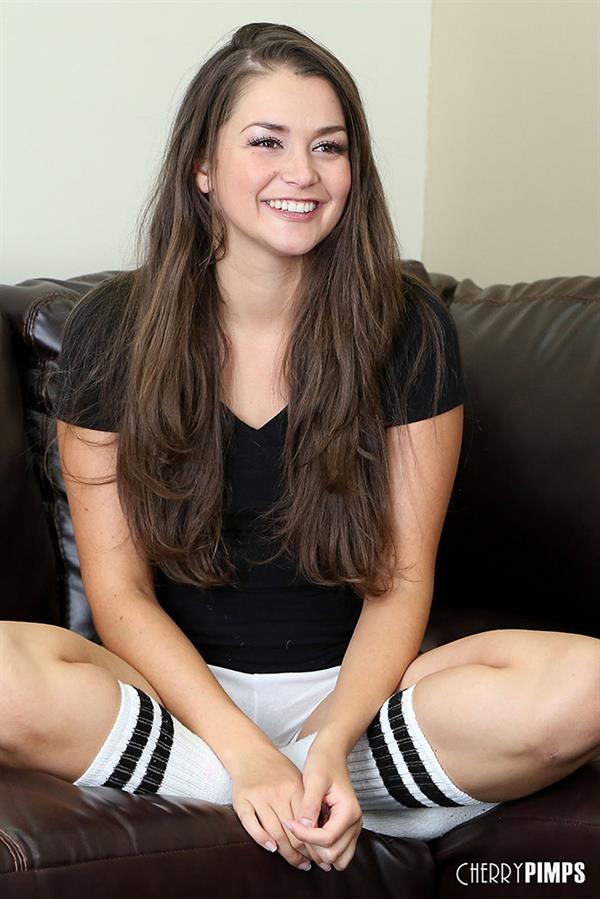 Allie left Vivid in May 2012.  She got a representation from LA Direct Models until June 2015.
Hot, Hot Curiosities
Before entering the adult industry, Allie here trained as a vet tech and firefighter.
She was formerly engaged to someone of the last name Hayes.  She chose her stage last name of Haze as a slight variation of his name.  This California native was once married to a preacher at age 18.  They divorced a couple of years later.  A preacher…  So is this a story of a 'girl gone bad'?  Not really…
"Being married was different. I thought that I was in love at the time… Things didn't work out. My family was really religious growing up anyway. Being around religion and having religion in my life has been there ever since I was a kid. As I grew up, I just had a different take on life and different thoughts about things. Don't get me wrong, I still believe in God and things like that. I still have a religious part in my life. But I also believe that I should be able to do what I want. As long as I'm not harming anybody, robbing any banks or doing anything against the law, I should be able to be happy with what I do with my life."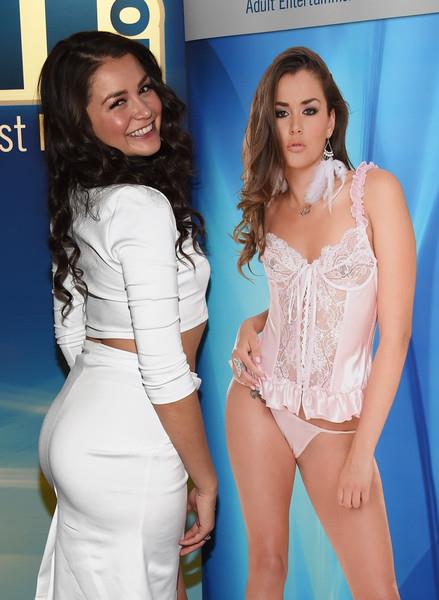 Allie here was also one of the sixteen pornographic actresses featured in Deborah Anderson's 2013 feature-length documentary film Aroused.  In 2015, She appeared in a BuzzFeed video featuring relationship advice from porn stars.
Allie Haze Photos
Check her out (and follow her) on Instagram for her latest personal uploads.
Also, visit our Allie Haze gallery here for more of her.