One of the biggest challenges I face writing about women in general is coming up with something that I'm going to be totally happy with as well as measure up with what information is already out there.
It's especially harder if the woman I have to write about has diverse interests or has succeeded on several platforms.  I have to try and encapsulate everything that she's done within a certain number of words and make sure everything that needs to be said is written down as well as keep your short attention span engaged.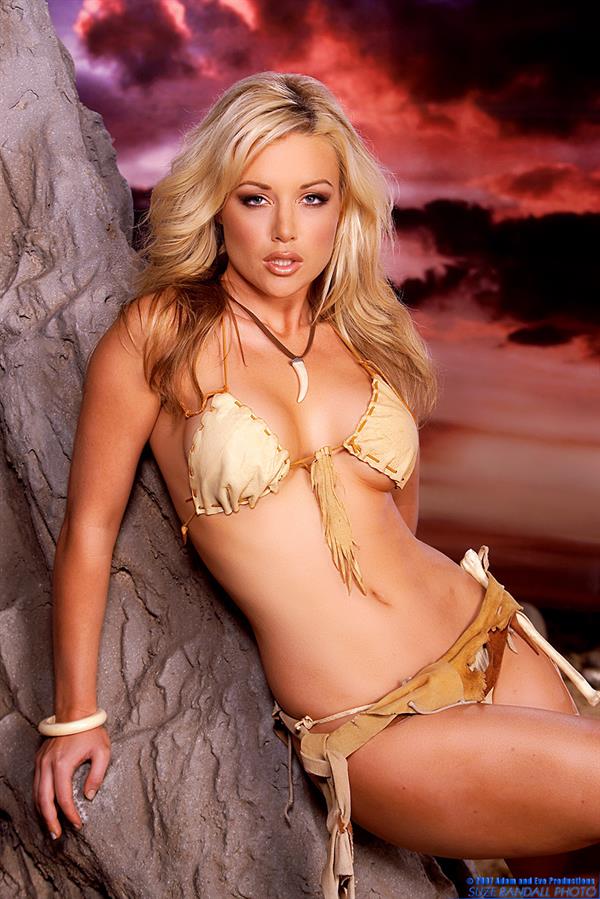 So, I'm faced with a conundrum today because the woman I have to write about is none other than Kayden Kross.  This woman has gone through a lot of successes throughout her tenure in the porn industry.  She's done everything and she's done it all in a spectacular manner!  She's been nominated so many times that I'd need a whole new post to tally all of that.  She's worn a lot of hats within the industry from just being a performer to directing, from hosting to writing and everything in between!
Kayden Kross definitely has crossed over to the mainstream and has blurred the lines defining what is and what isn't regarded as part of the adult industry as well as what belongs to mainstream media.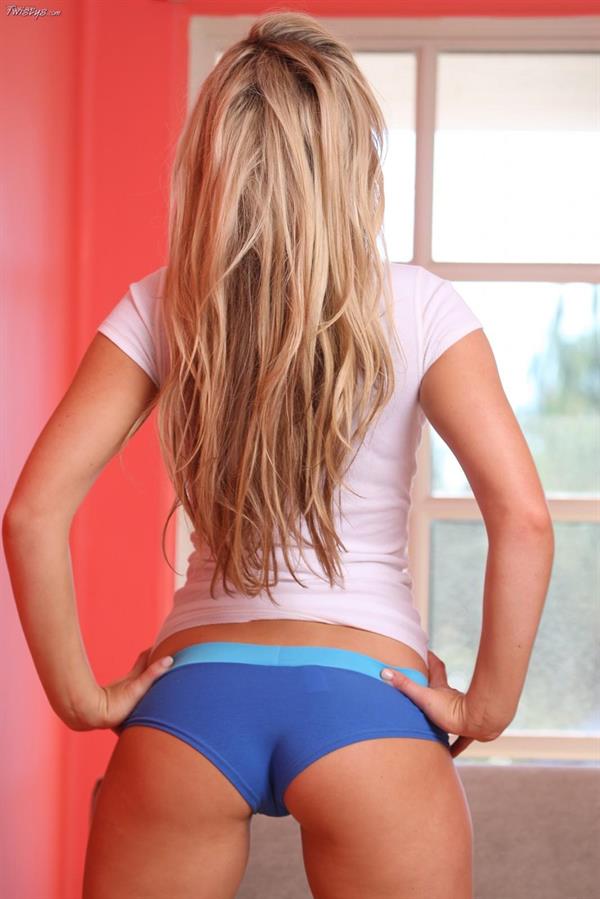 And to think she's only 30.  Talk about over achieving.
So… where do we start with a woman as amazing as Kayden Kross?
One thing I've always wondered about was how she got her name.  As far as her porn star name goes, it's pretty unique.  Well, it was at that time because there was no one in the industry using it.  Before settling on her current porn name, Kayden also used the name Jenna Nickol which is basically a nod towards one of the porn actresses she looks up to.  At one time she also used just Kayden without the last name and another version with the Kross spelled in the conventional way which is Cross.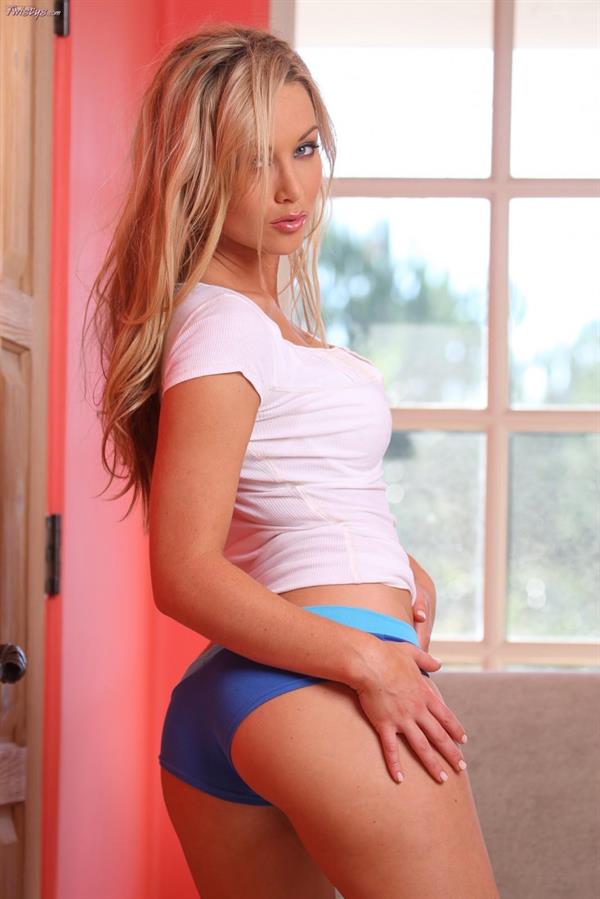 But did you know that she almost used a different last name?  Instead of Kross, she actually picked out the last name Cole to which people managing her said no.  When asked why, they told her that she's not black.  Hmmm… they must've thought she was going to spell it Coal instead of Cole.  So anyway, that went out the window quickly enough and she finally settled on the name Kayden Kross.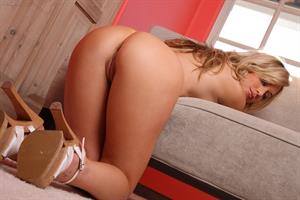 And the reason behind it is because no one was using that name at that time.  This is actually the first hint we get on how smart she is.  She basically came up with her name just to make sure it'd be unique enough and interesting enough for people to take notice.  And it worked.
Now whether this has a direct correlation to why so many kids who were born after she rose to prominence were named Caden is something you'll have to ponder yourself.
Aside from having a truly unique name, Kayden Kross also has the looks that justify her reasons for being called one of the Top Hottest porn stars ever.
But how did she get into the porn industry?
Kayden Kross' reason for being in the porn industry is probably the most unusual reason I've ever heard.  It was all because of a pony.  A pony!  Here's how it happened.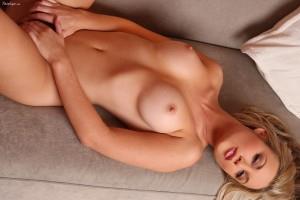 Kayden Kross was born and raised in Sacramento, California by her mom.  No dad in sight cause he left them to fend for themselves because he'd gotten another woman banged up.
So, Kayden grew up under the guidance of her mother who persuaded her to do well in school.  Kayden didn't just do well in school, she did great.  If you haven't noticed by now, this woman (well… girl at that time) is an overachiever where it matters.
She was involved in all sorts of extra-curricular activities and just kept getting A's without even trying.
At this time, she was also getting lots of sex.  She'd lost her virginity at 15 and was quite the glutton when it came to fucking.
After losing her maidenhood to one lucky anonymous guy, she quickly went through a cavalcade of young male partners to try out what was and what wasn't good.  This was where she got her training wheels on.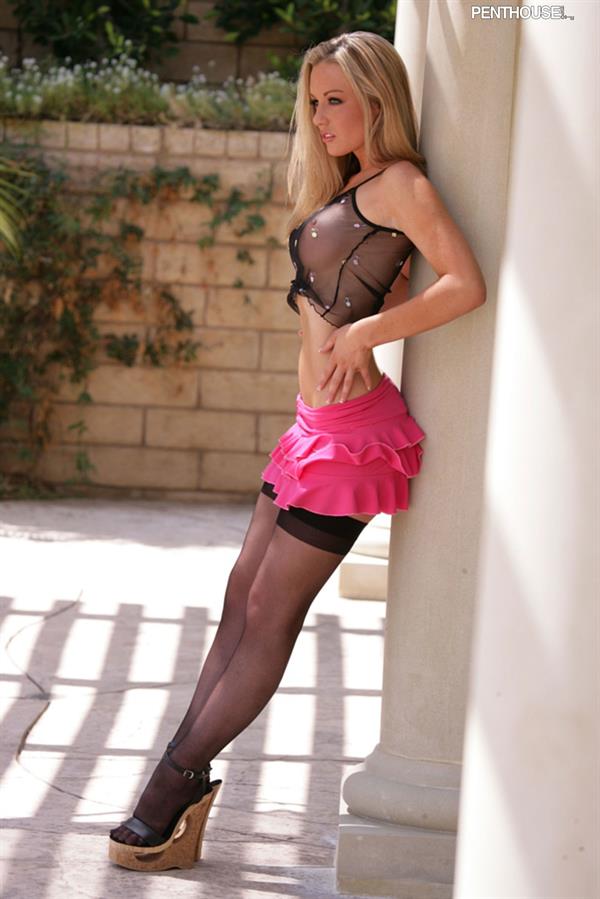 I imagine she already had a smoking body at that time because she was on the Tennis varsity team so she must've had a pretty tight ass and abs at that point.
I'm not saying that she doesn't have a smoking hot body now though.  Even after she'd given birth, her body still looks like that of an 18 year old!
At 5'5" and 120 lbs, Kayden Kross is a fantastic physical specimen.  Her 32Ds aren't natural though as she has had her breasts done.  But her natural qualities were her slim figure, shapely hips and go-getter attitude.  Her tits were fine for the first few months she performed with them in their natural state but Kayden Kross is a smart girl and she new, bigger boobs meant bigger opportunities so, after saving up enough money, she got hers done.  And they were done perfectly well!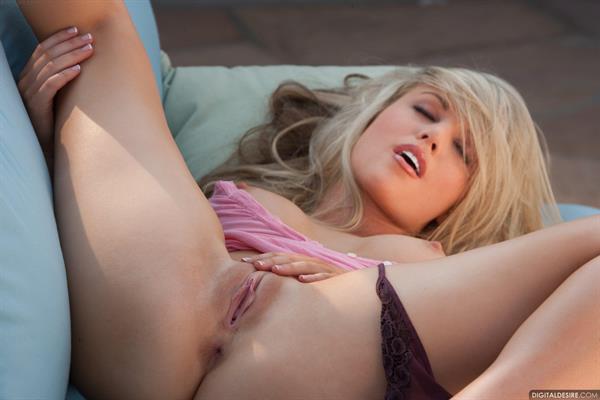 Anyway, for those who don't know, Kayden Kross is also an animal lover.  She had a pet goat while growing up.  And a pony.
And daddy didn't buy that pony for her.
Neither did mom.
Kayden Kross bought herself that pony.
And we all should be thankful for that pony.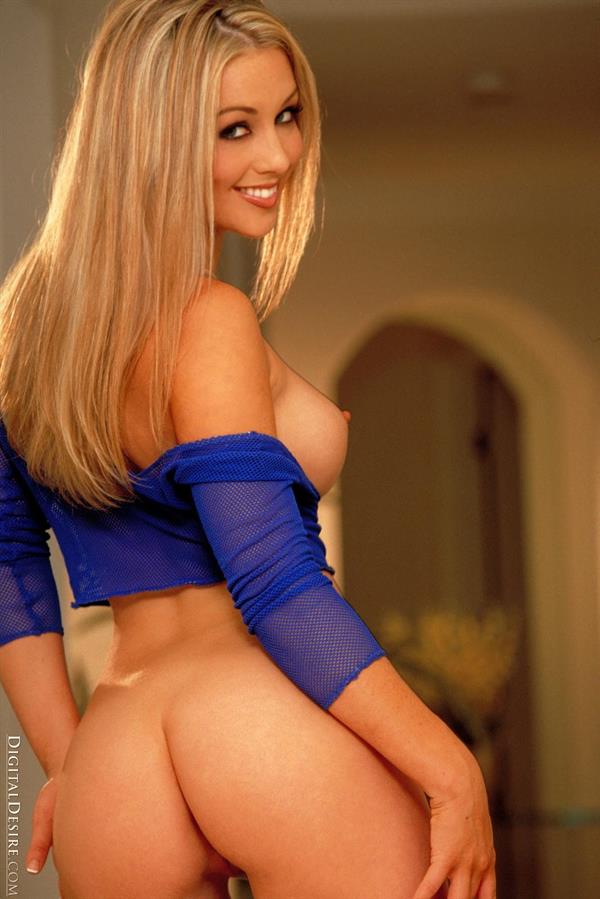 You see, that pony was headed for the slaughterhouse and Kayden Kross just couldn't let that happen.  She pleaded with the owners to spare the poor animal's life and they told her to buy it from them.  Now how does someone so young come up with enough money to buy a damn pony?
Kayden Kross' job at the local drive in wasn't enough to pay for her basic needs much less get an animal as large as a pony.
She did what any enterprising 18 year old girl with her looks would do to get the most amount of money at the shortest amount of time.
After all, time was at stake and she had to save that pony's life.
She got into stripping.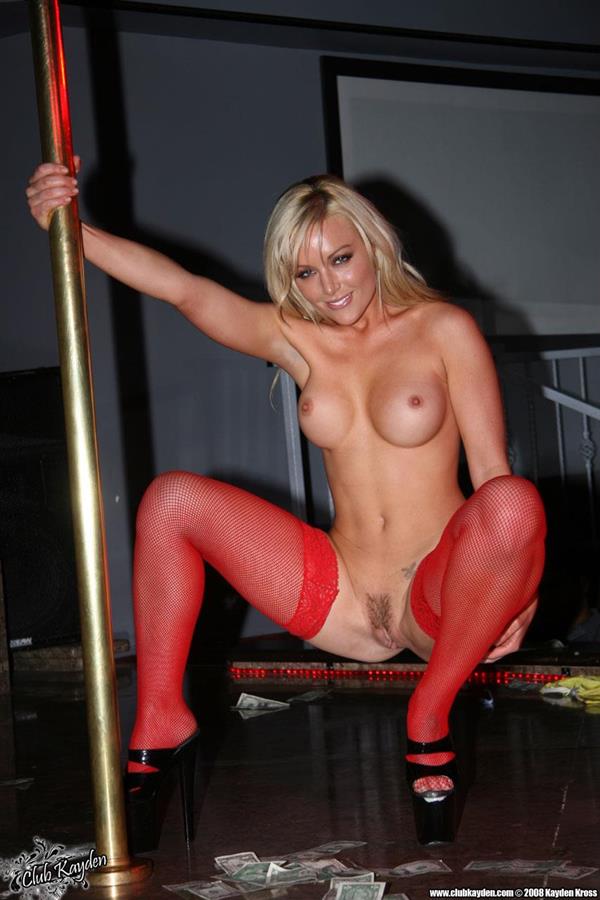 The local strip club, Rick's Showgirls, was her best option at that time and Kayden Kross debuted her naked body in front of men from all walks of life that very night.  It wasn't really what you'd call a spectacular performance.  In fact, it was a far cry from a typical Kayden Kross gig that we have come to expect.
It was her first time and she was nervous.  She basically just walked around onstage, struggled with her bra and let loose her unimpressive rack.  It had all the elements of being a disaster.
But, her inexperience, obvious discomfort onstage, youthfulness and beauty seemed to have struck the perfect formula as men dropped dollars onstage for her.  That first night netted her $800 which she promptly took to the ranch (as soon as she got offstage) and got herself a pony.
This must've set off a light bulb in her mind because the very next night, she went back with less altruistic motives.
And she made a killing onstage again.
Quickly weighing her options, Kayden decided to kiss her job at the local fast food restaurant goodbye, put in the time to practice her dance moves got in better shape and took up stripping as a full time profession.  The cash started flowing in and she used it to help support her family.
This went on for 3 years.
During that time, offers came in left and right for her to do porn.  She finally relented and at 21, and we first get a glimpse of her in a promotional video featuring other girls who eventually made their own names in the porn industry.
What we get to see is a very young Kayden Kross who kinda struggled with the notion that she was now off the stage and doing this onstage.  It didn't take long for her to adjust though as she quickly got herself featured in a solo masturbation video.
She was quickly signed to Vivid Entertainment after that and that was where she did her very first and very much anticipated boy girl scene.
This was also the first time she'd met her future fiancé, Manuel Ferrara.  There weren't any real sparks though as she admitted to being a bit bitchy during the session and Manuel Ferrara got mad that she didn't like him or something.  In truth, Kayden was nervous and uncomfortable.  They still managed to pull off a great performance though and after parting ways with the equally famous male porn star, Kayden began her rapid rise to success.
She went on to have sex onscreen with the hottest males in the industry.  She had her pick of the best guys since she was a free agent then.  She only stayed with Vivid for a year and didn't renew her contract so she could have more control over her career.  That was a wise choice for someone as smart as her.
It's funny though, Kayden Kross has only done it with a handful of guys in the porn industry (Manuel Ferrara included) but before she went into the business, she actually had more guys get into bed with her!  It seems like the reverse thing happened for her.
The reason for this is because Kayden Kross doesn't just fuck around.  She wants to perform with guys she likes on and offscreen.  She has to fall in love with the guy in order to make love to him.  That must be the reason why she gives off a certain vibe in her videos when she looks into the eyes of the guy she's doing it with.  I mean she really gets into it and you get sucked in to the performance because of that.
Oh and talk about loving the work you do… Kayden Kross orgasms a lot during shoots.  She has real and fake orgasms.  If she's doing anything else other than missionary and she says she's cumming, she's probably faking it.  She gets off on getting mounted missionary style because of the close proximity and the heightened intimacy it brings between her and the guy she's fucking with.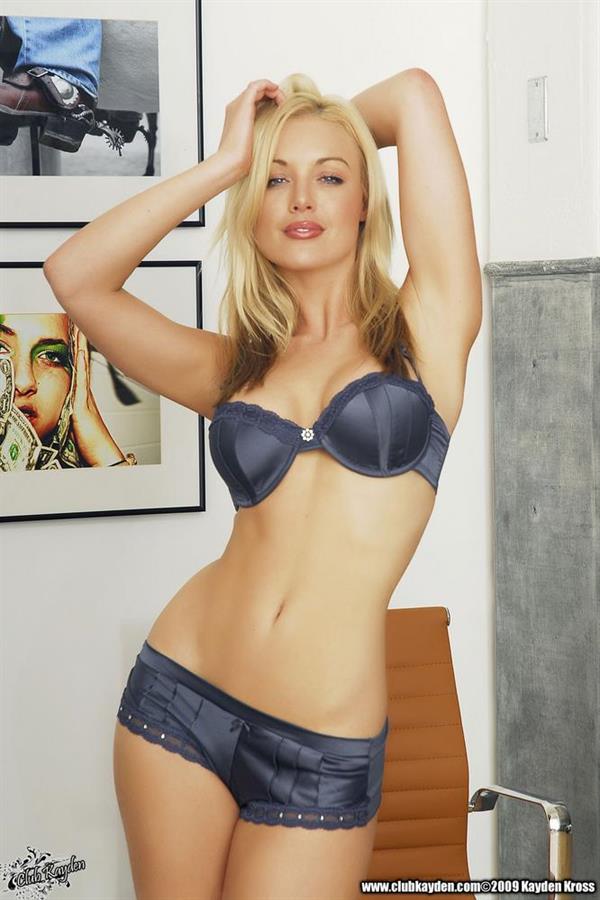 She's pretty honest about her outlook on her job though and says most of the things she does is faked but she does get her satisfaction doing normal sex stuff.  And if it doesn't happen on set, she does ask to continue the lovemaking session behind closed doors.
She's sexually active and she loves sex.  Heck, she even loved it more before she got into porn.  She was so into it that there was even a guy in her past who broke up with her because of too much sex!
Too much sex!
Can you believe that?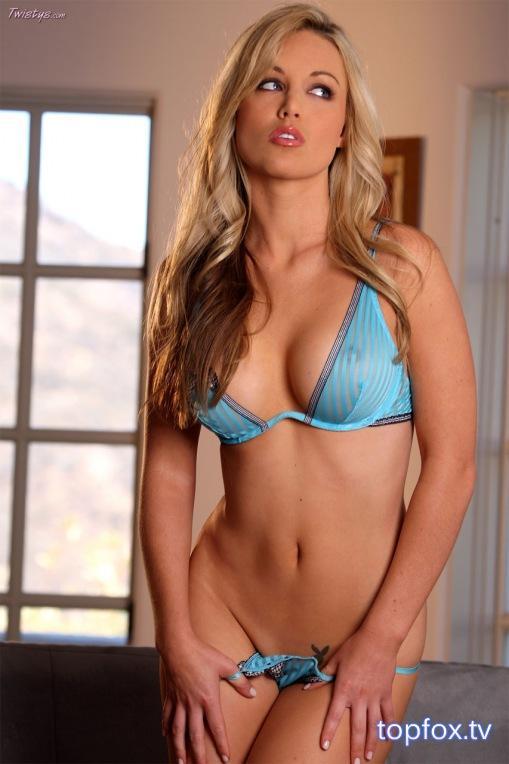 And I don't know just how far she took her promiscuity then or if she experimented a lot with her sexuality but she has said that she tried anal, she tried girls, she tried different sized dicks and if I remember correctly, she might have tried a threesome or two back then.
I wonder if she did it with those two boys (who were twins) she was best friends with when she was younger.
I can only imagine how that would've gone down.  That's probably the reason why she spent so much time with them aside from just hanging out and playing basketball with them.
Anyway, enough of the speculation.
It didn't take long for Kayden Kross to become the hottest porn star in the world during her time in the industry with her stellar performances and smoking hot body.
I mean, look at her.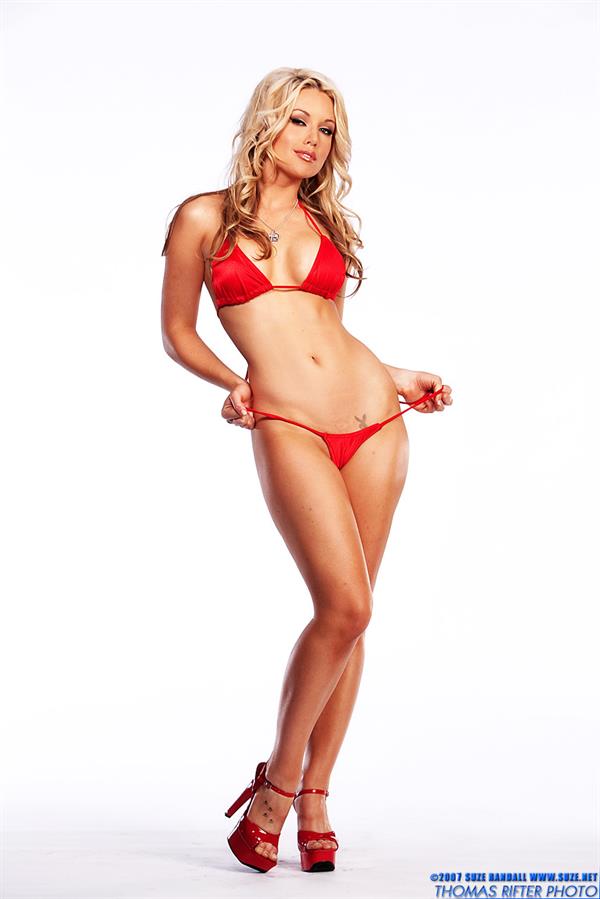 She's a fresh looking babe with the right proportions to be considered goddess like.
When she started, I didn't see any tattoos on her but she probably got those when she became more famous and successful.  I bet she got the Playboy bunny tattoo on her pelvis after she got picked up by Playboy.  But what about those paw prints on her right foot?  An homage to her love for animals?  Probably… who knows.  They're very well placed though and you'd barely notice them if you haven't known her long enough to look in the right places.
Her biggest asset has to be her ass though.  Now that's natural.  She's got a very well rounded bottom that's just begging to be slapped as you plow into her.  Must've been the result of her being so active in sports at a young age.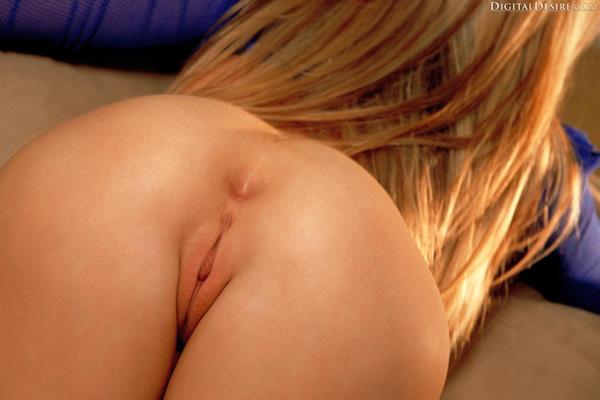 And I'm not ragging on her boobs because although they're fake, they're probably the best fake boobs I've seen on a porn star.  And to think those are still the same boobs she bought when she first got into stripping.  They've become bigger and better since having a child though in my opinion.  There's just a more natural slope to them from what I see.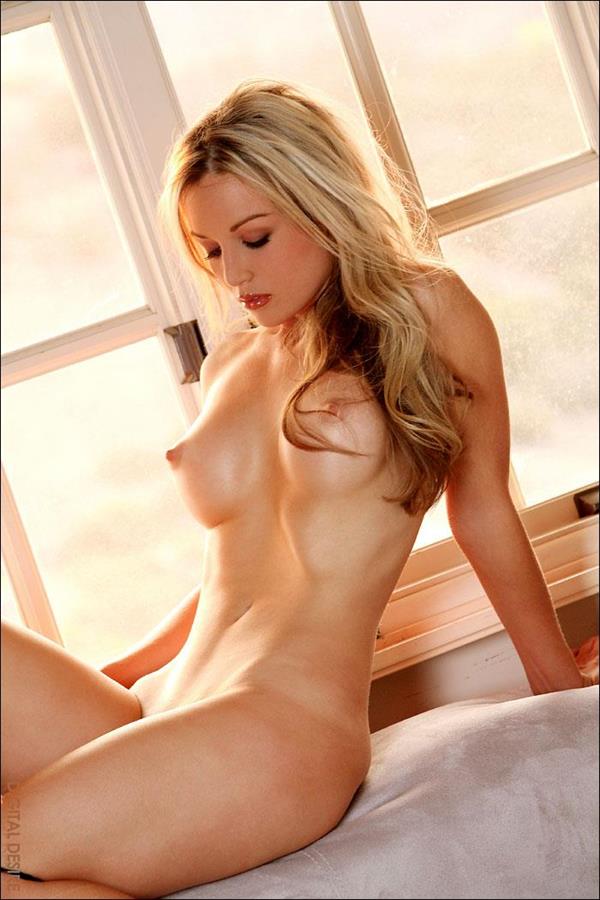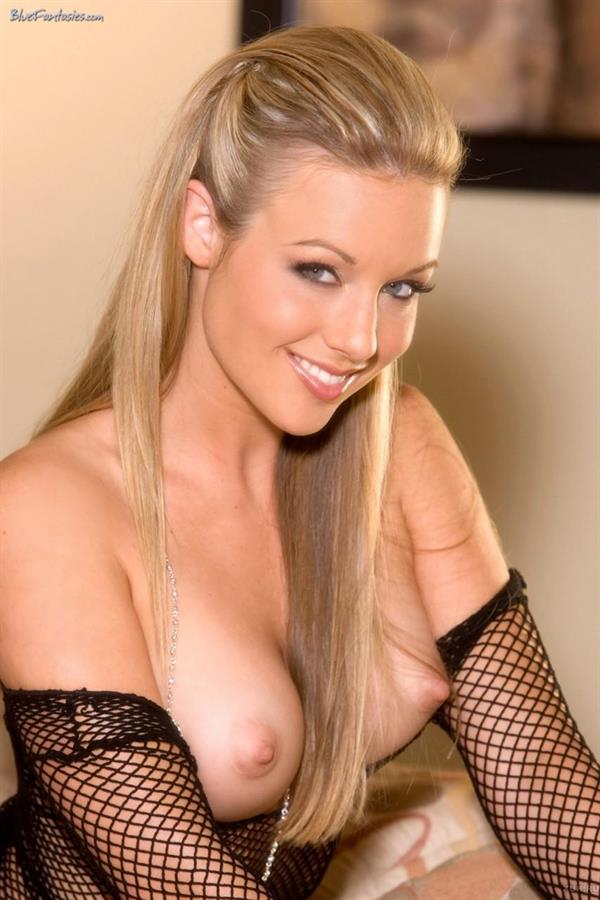 But her best asset has to be her vagina.  Kayden Kross has the best looking vagina I've seen bar none.  Okay, maybe Jayme Langford has a pretty pussy too but she doesn't have a Fleshlight version of her pussy flying off the shelves all over the world now does she?  Kayden Kross' pussy is so perfect that it has been mass produced so guys like me get a chance to fuck her while watching her videos.  It's the next best thing I guess.  It's also, in my own opinion, one of the best manufactured Fleshlight lines out there.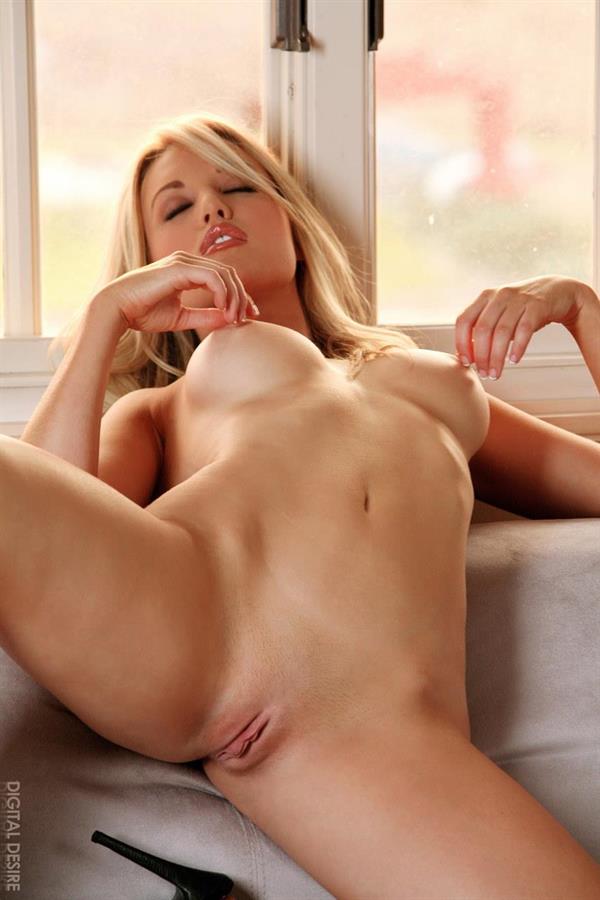 Kayden Kross has more merchandise with her name attached to it than most porn stars out there today.  She has sex dolls, vibrators, clothing and other apparel and printed material with her face and body on it.  Her videos are also still considered as best sellers and interviews she's gone too have been received so well that her calendar's pretty full of requests for her to show up.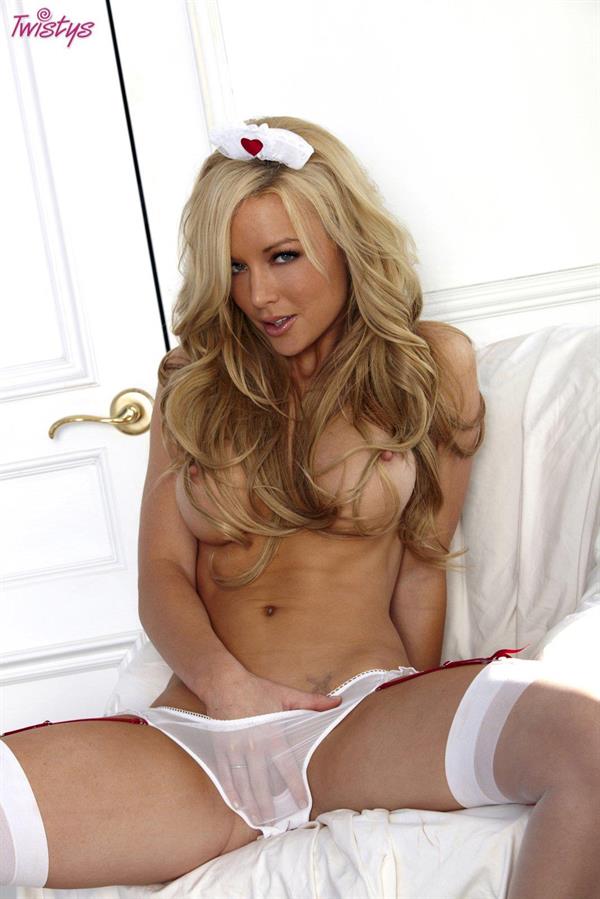 Another thing Kayden is pretty much preoccupied with is writing.  She writes books and she also writes for online blogs.  That seems like a natural progression for someone who loves reading as much as she does.  Like I said, she's a very smart girl and she has something to say.
In fact, she has become an activist speaking out about porn industry workers' rights and fair animal treatment in public.  She's a very well spoken public speaker and she gets her thoughts across as clear as day.  Maybe this is why she's also been asked to host the AVNs.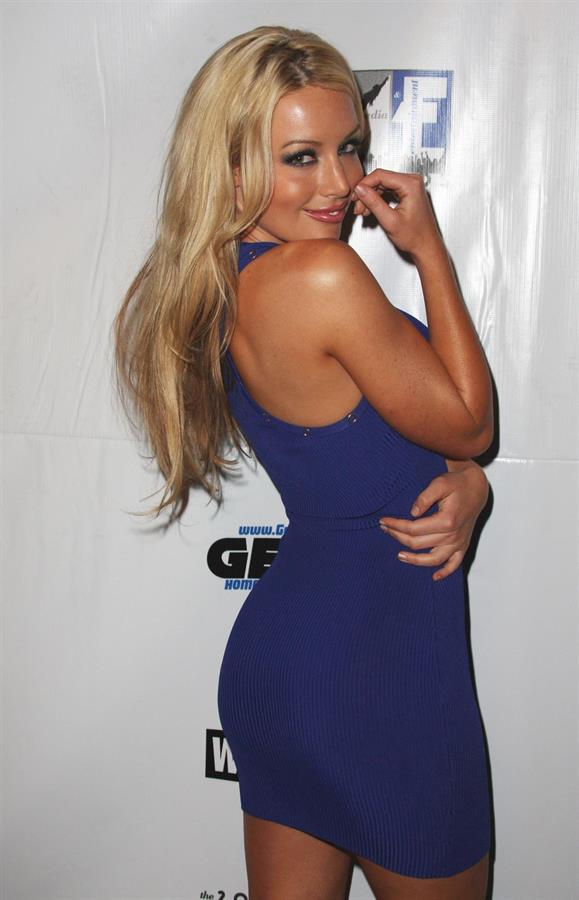 Kayden Kross is truly amazing on screen, off screen, in bed, out of bed, naked or not.  She just has everything under control.
Out of all the porn actresses I've come to know and follow throughout the years, Kayden Kross seems to be the one going through success after success outside of the porn industry. Well, sorta.
She has turned her sights to directing porn films and her very first film has earned her an award for it.  So maybe we'll get to see more of her body of work behind the camera without seeing her body at work in front of the camera.  I'm excited to see more films coming from her.  She says she wants to write and produce more so I'm crossing my fingers for that.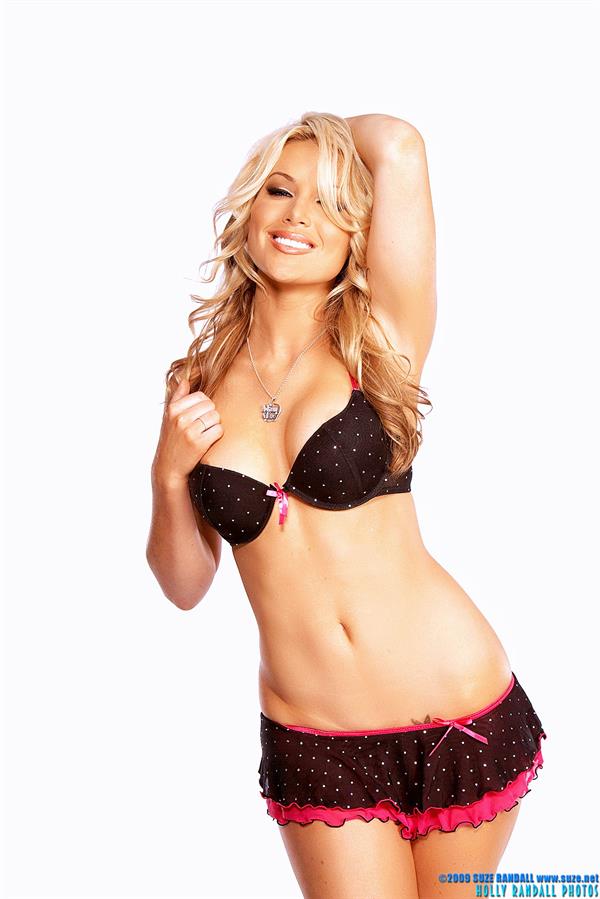 Her website is also considered one of the longest running personal porn star web page with millions of members.  That's great because the financial freedom it provides her affords her the lifestyle she wants which is to make high quality porn when the mood hits her.  She's been in some as of late but they're all lesbian vids.  Manuel Ferrara is quite possessive and he doesn't want any man inside his girl.  Kayden Kross says it's fine with her because she's kinda toned down but she's not closing her mind on the possibility of doing it with another man if the right guy comes along and she likes him.
She's hinted at coming back to porn full time as an onscreen performer and that's something to look forward to she just has to get her husband's permission first though.  That or if someone really hot comes along that she'll fancy because Kayden Kross doesn't just fuck anybody, she chooses the man she wants to be in bed with and enjoys it to the fullest!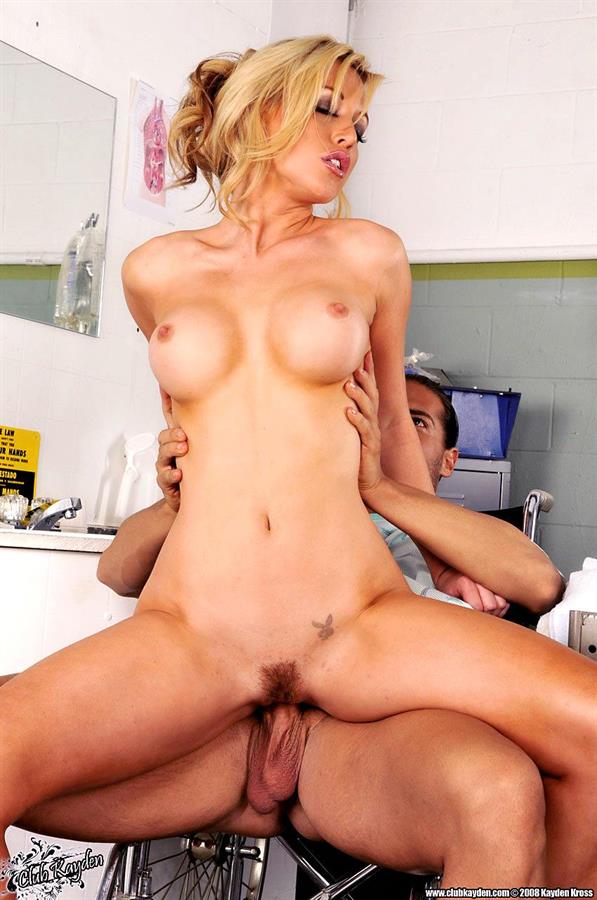 Kayden has also taken to blogging and the things she writes about offers a deeper insight to this amazing woman.  No wonder Manuel Ferrara fell hard for her.  Not only is she beautiful on the outside, she is also beautiful on the inside which probably counts more than physical beauty alone.
Other things she's done so far is put up a website to connect men and young women together, kinda like Tinder but a more serious version of it with lesser idiots in it.  She's also tried her hand at real estate properties.  She's on Youtube doing video pod casts and comedy sketches.  What's next?  Stand up comedy tours?  Make a band and tour the country? Raise horses and race them?  She's got her hands in a lot of pies and there seems to be no half assing for this woman.  If she sees something she totally gets into it, does her research and invests all her time and effort to make it grow.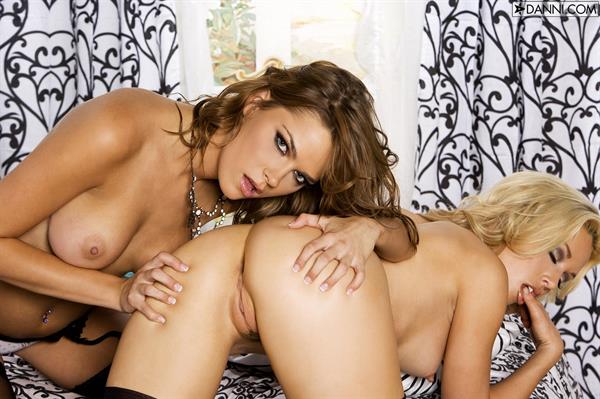 What an entrepreneur.  She's a class above all the rest!
Lastly, Kayden Kross' Twitter page is hilarious!
Seriously, if you have to follow only one porn actress on Twitter for the rest of your life make sure you're following the right one.  And you won't get wrong if you decide to follow Kayden Kross as she opens up her thoughts to world.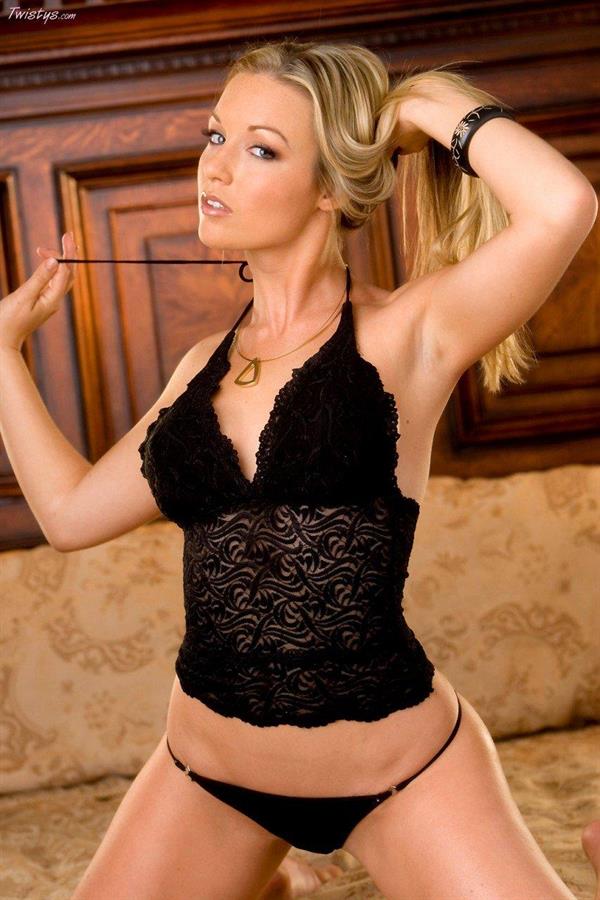 Kayden Kross' tweets are golden!  I get a daily dose of laughs from this woman when I open up my Twitter and see what's new with her.  She details everything from mundane thoughts to her newfound life as a mother.  Heck, even her interactions with her followers are a treat to read.  It'll definitely show you a different side of her and a brand new perspective on porn actresses who've taken to Social media to remain relevant.
Another thing she's doing outside of porn is writing.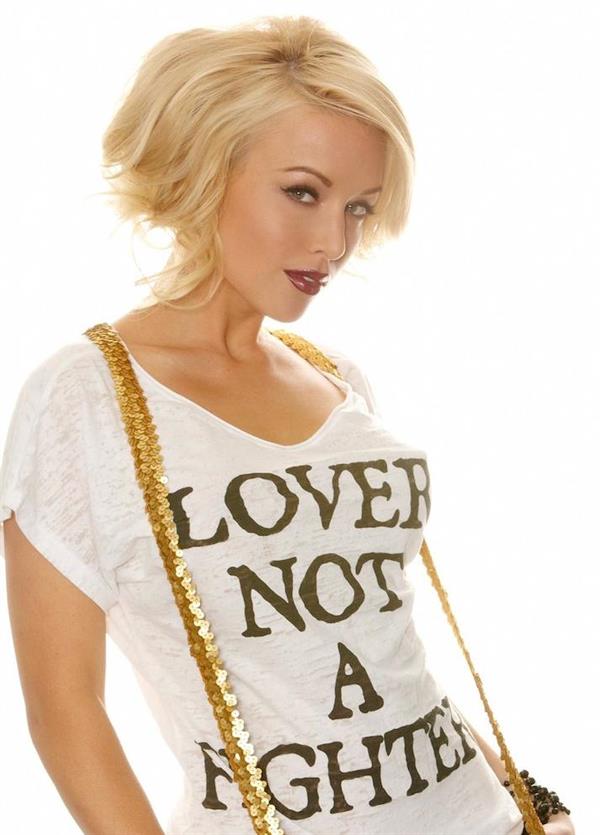 I'm thinking since Kayden Kross is on a bit of a hiatus with a few performances here and there, she has a lot of time to devote to her social media pages.  So, go and check out her Twitter page!
Here's her link: http://twitter.com/kayden_kross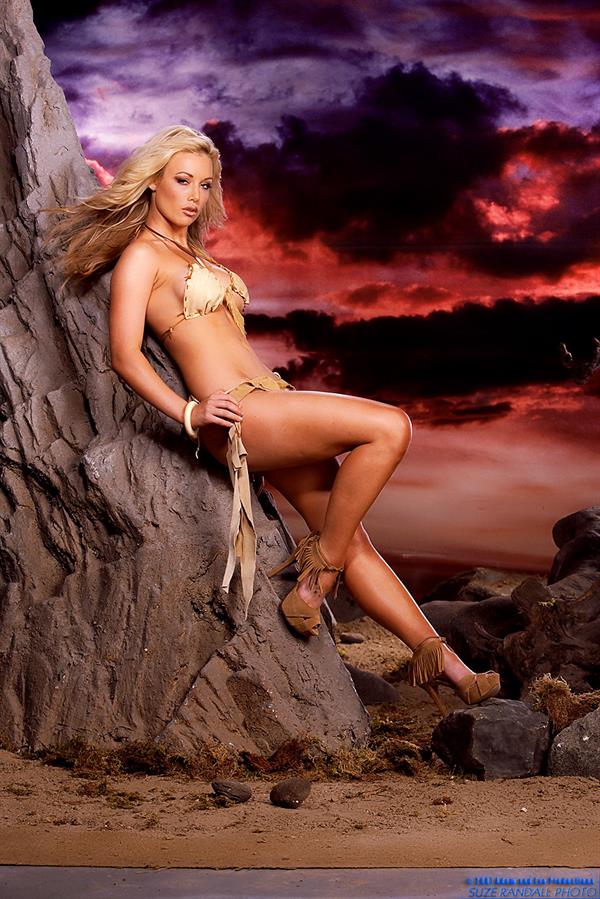 Okay, let's wrap this up.  Let's see, Kayden Kross has had a very exciting life.  She's been to the top of the world as the Hottest porn actress during her tenure in the industry and she's also won an award for directing a porn film.  She's a mother now so I'm guessing that's her number one priority nowadays which is admirable for someone of her status.
Who knows what she's gonna do next?  Whatever it will be, it's going to be exciting.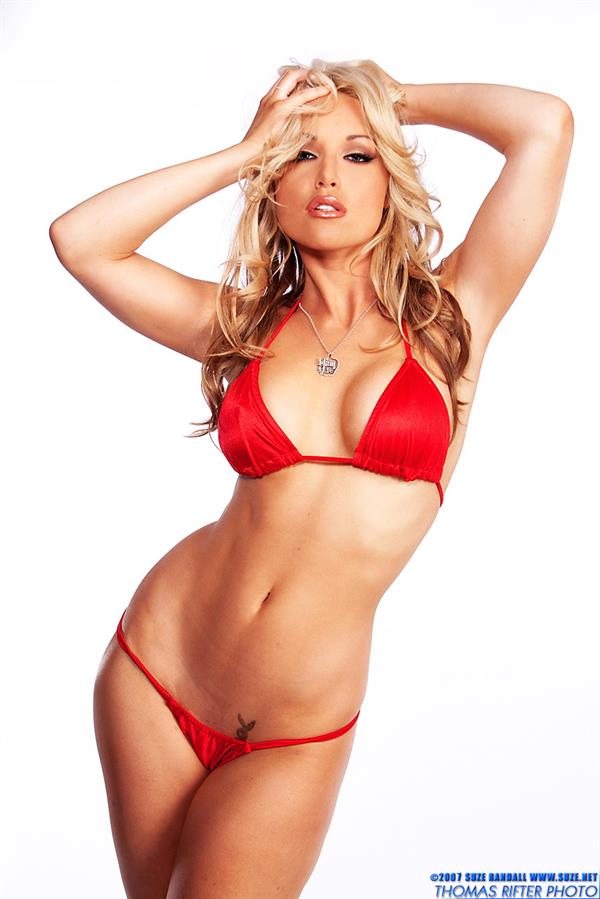 Don't count Kayden Kross out yet, she may not be as visible as she used to but she's there in the background quietly breaking down barriers with a mighty sledge hammer.