Remember Natalie Lust?  Yeah, she's gone now.
Well, not gone gone but she kinda moved away from the porn industry to focus on modeling.
But there was a time when she was all the rave when she appeared on the scene.
I mean how can you not sit up and take notice when you see this beautiful red headed teen?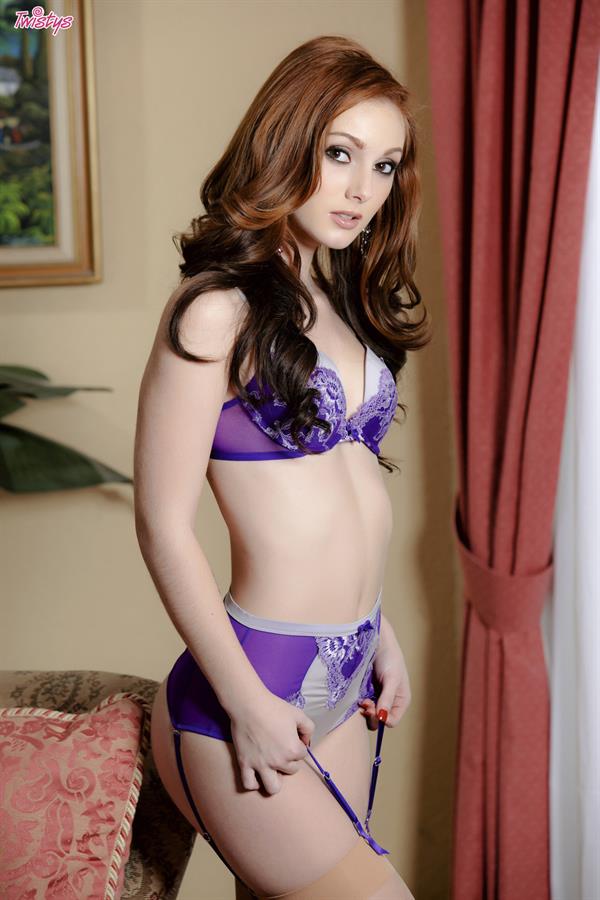 But I had my doubts about her longevity in the industry.  After all, this girl is a dodger.
I mean she'll be so into the fuck scene but when it comes time to pop a load, she looks as if she's about ready to grab her clothes and run out the room!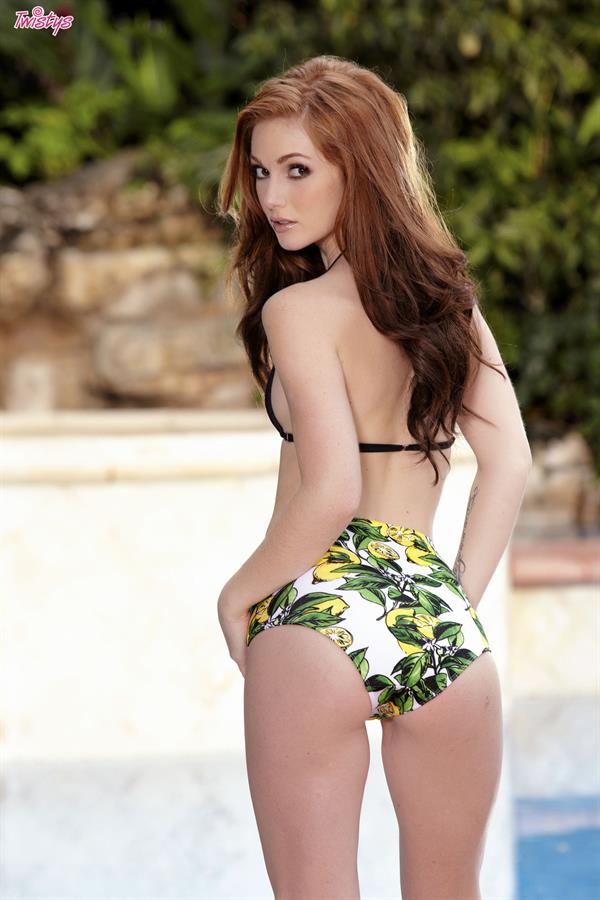 That's highly contradictory for a girl who chose the last name Lust for herself right?
So, I gave her about a year before she'd retire from the scene.
She managed to make a career for herself for three years so I was kinda pleased she stuck it out for that long before calling it quits.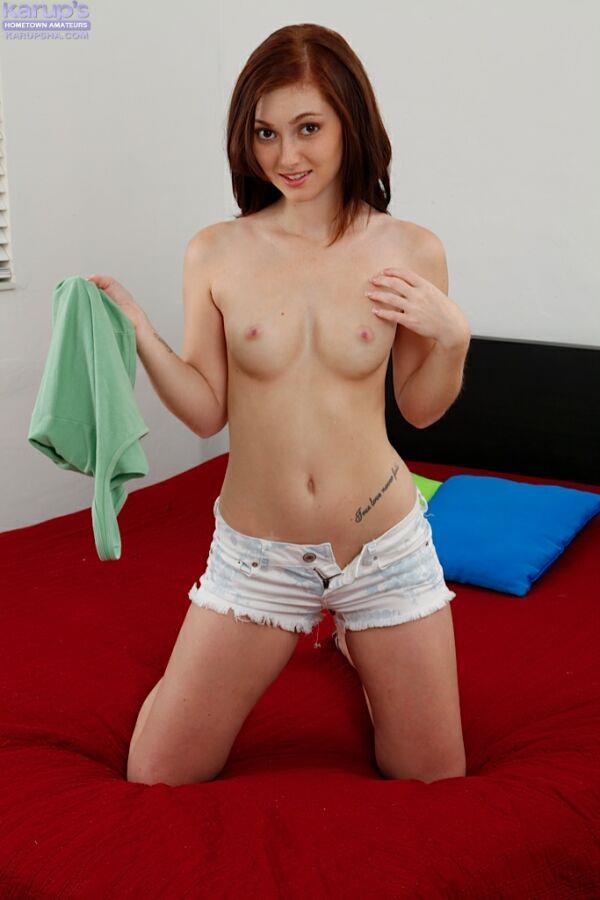 And let me just admit that I wouldn't be writing about her if she wasn't a pretty girl to begin with.  It doesn't hurt that she has an awesomely hot body to match that innocent look though.
Natalie Lust is cute.  That's the only word I can sum up her looks with.  I may have said this a couple of times in the past but she has a face that definitely doesn't belong in the porn industry.  It's too sweet and innocent to take her that seriously when a guy gives her a good pounding.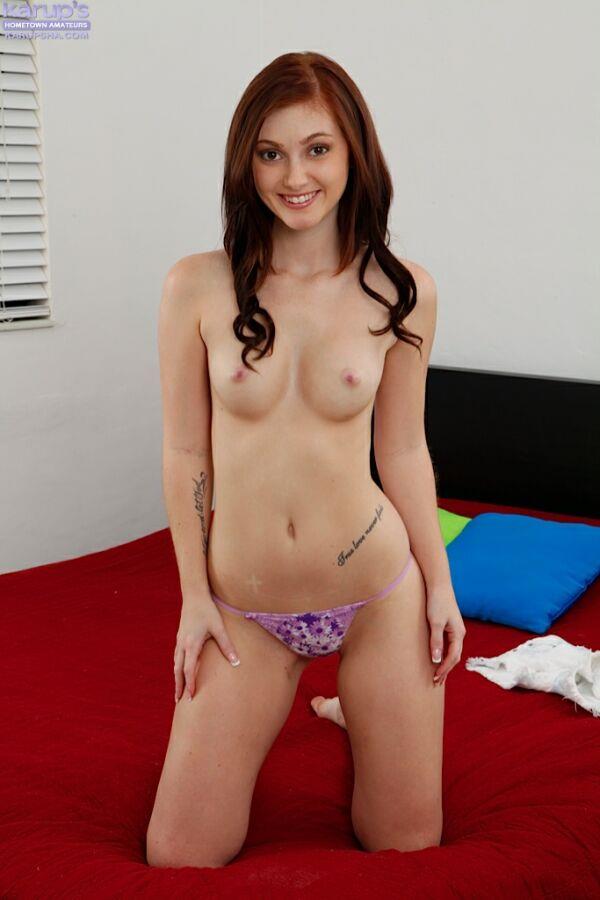 The first thing you'll notice about her is her red hair.  It just looks perfect paired with her pale skin.  I usually go for a more tan complexion but on her, her alabaster skin is perfect.
She also has the biggest and most captivating brown eyes I've seen in a long time.  And when she stares into the camera, it seems like she doesn't blink at all.  So you're stuck there captivated, hypnotized by those brown orbs.  I dare you to look into her eyes and try to look away.  I bet you can't do it.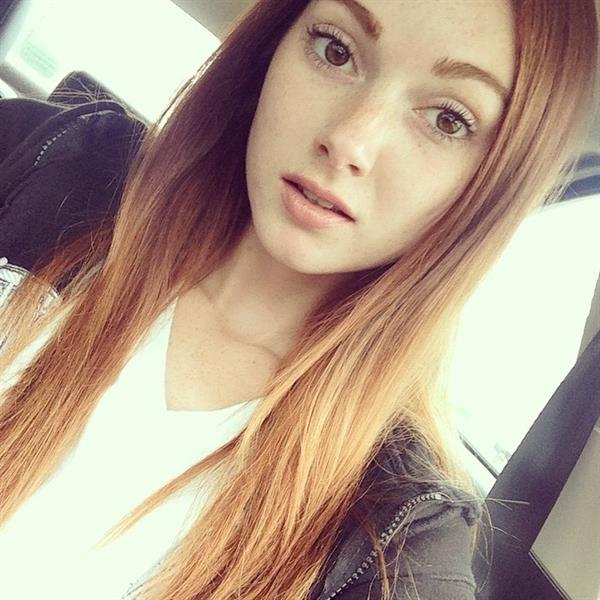 I can't even say anything much about her lips because they're neither seductive nor alluring but damn it just fits her face really well.
Natalie Lust's body though is another thing.  If her face is cherubic, her body on the other hand is one only a succubus would have.  Well, okay a succubus with tiny tits.  Still, you wouldn't turn her away just because she had little mounds up top right?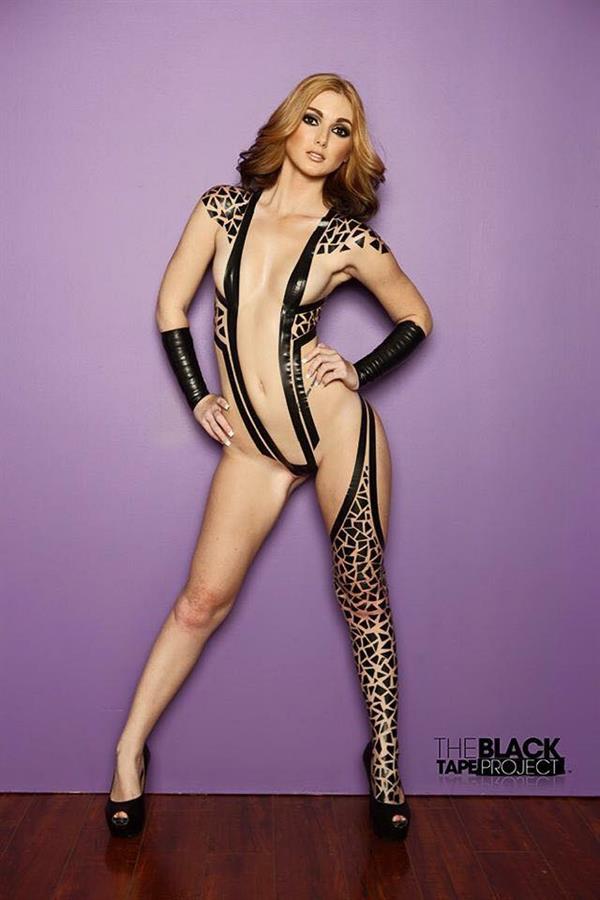 Although she's only 5'4" you're led to believe she's taller because her slim figure accentuates the length of her entire body.  She has 32Bs on her and wide hips that scream out grab me and give it to me hard you bad boy.  That ass looks like it's just asking for a spanking.  And she has had many red welts on it as her onscreen partners smacked her bottom after losing control on set with her.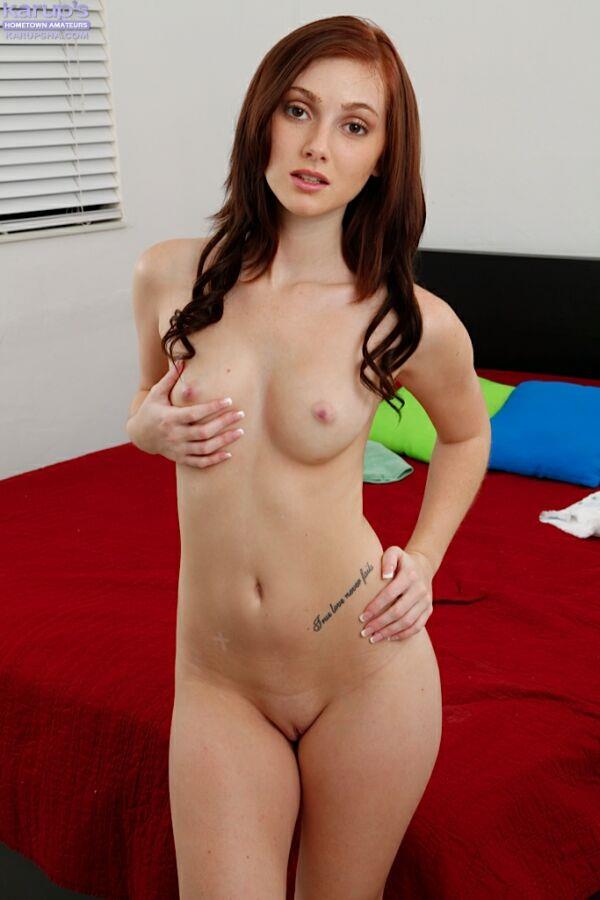 In the throes of passion, we get to see that Natalie's eyes are to blame for her youthful looks. With her eyes closed and with a slight grimace as a dick is shoved into her tiny pussy, we see the sexy, seductive side of Natalie Lust.
Too bad she couldn't live up to her name.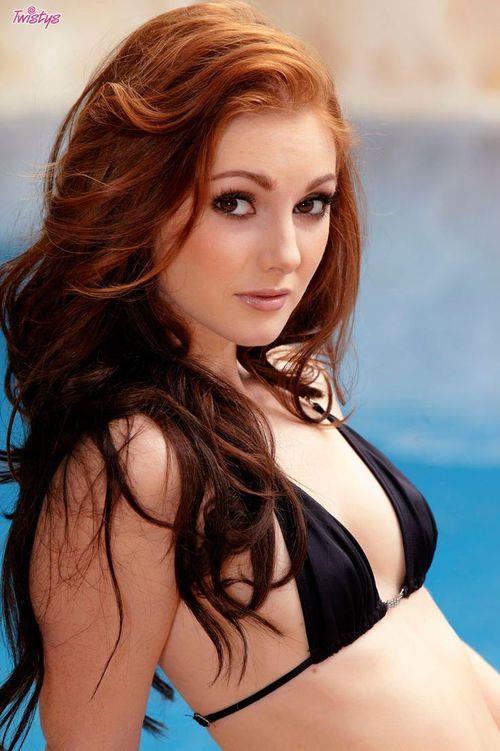 She just doesn't move the way a porn star does in bed.  Most of the action is coming from her partner and not necessarily from her.  Oh she'll gyrate those hips when she's on top but then again she spends the majority of her time underneath the hulking mass of her male partner throughout the entire video.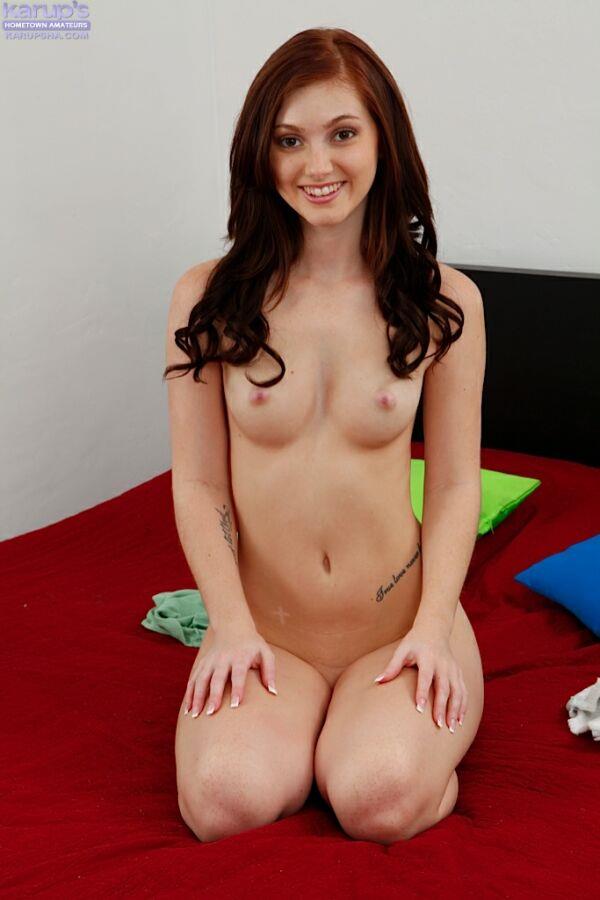 Don't get me wrong though, she did come up with some really good films that you can definitely get your nuts off on but they're few and far between.  She only made around 30 during her tenure so finding something you'll enjoy is going to be a rare treat.
One of her best, in my opinion is the one where she doesn't have enough to pay for the pizza she ordered to be delivered to her home.  So what's a hungry girl to do in that situation?  Arrange for other payment options of course!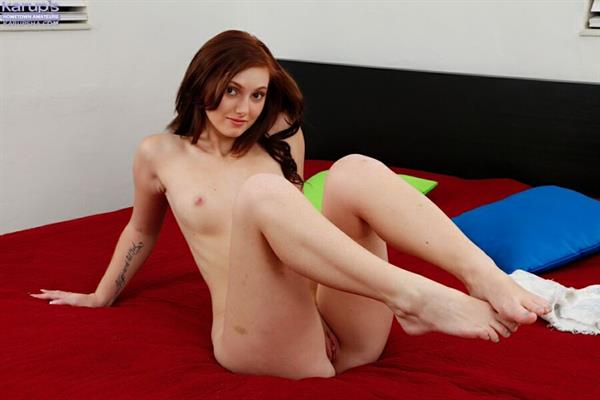 This is perhaps one of her earliest videos as you can clearly see that she is still a bit uncomfortable with the situation she's in which is performing in front of the cam.  It's a good thing she's pretty because that's basically what carried the performance.  Whether you'd deem that as a good or bad performance, it was enough to get a lot of guys hooked on this red headed beauty.  Once done securing the payment, she gets a load of cum and a slice of pizza to fill her up.
The next one was a POV scene depicting a naughty girl friend's naughty search on the Internet. And we find out that this situation doesn't only happen to us and she should've cleared her browser's history. Nevertheless, she got her comeuppance and got a good "cum-appance".
The most realistic depiction Natalie Lust had of herself though is the mini-series she made with Bang Bros where she plays the part of an escort. She gets led into a room and interviewed about her life, interest and other things about her.  This is by far the most honest performance we get of her.  It of course leads to sex with more intimacy than you'd expect from an encounter between an escort and her client.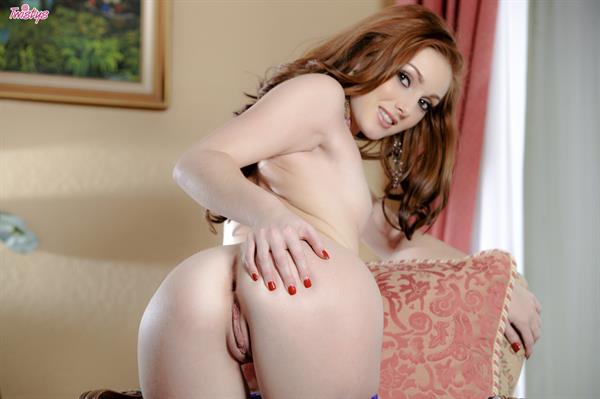 By now, I'd come to expect that she's not going to turn into the veritable wildcat I have come to expect from most porn stars.  She basically makes love with him on cam.  And that's when I understood more about Natalie Lust.
She may have taken the last name Lust to further her career but she's showing us that Lust can also be tempered with self control and intimacy.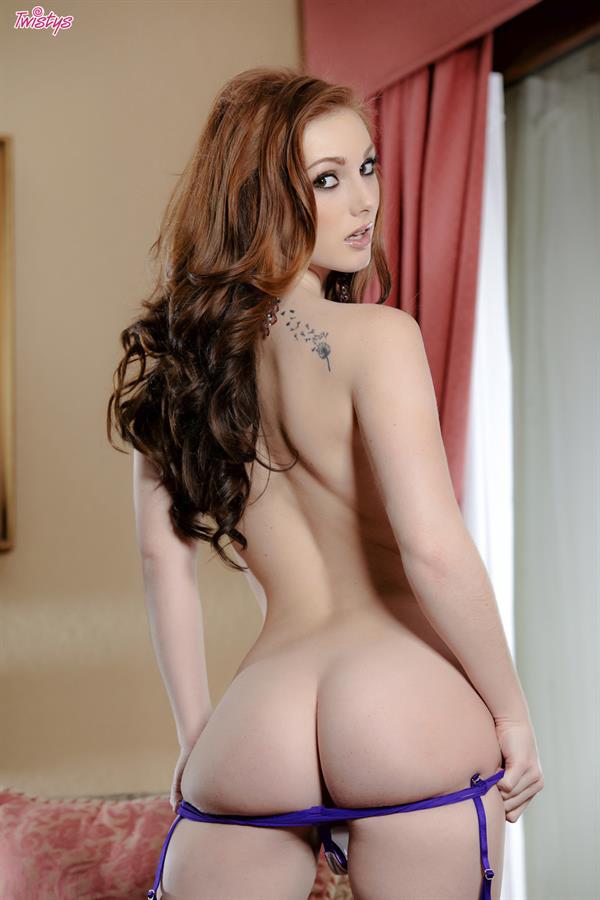 Going back to her old vids shed a new perspective on her and I came to understand that her performance fit her face and demeanor really well.
She's not giving you the porn star experience.  She's giving you the girlfriend experience!  Sasha Grey's movie with the same title has nothing on her!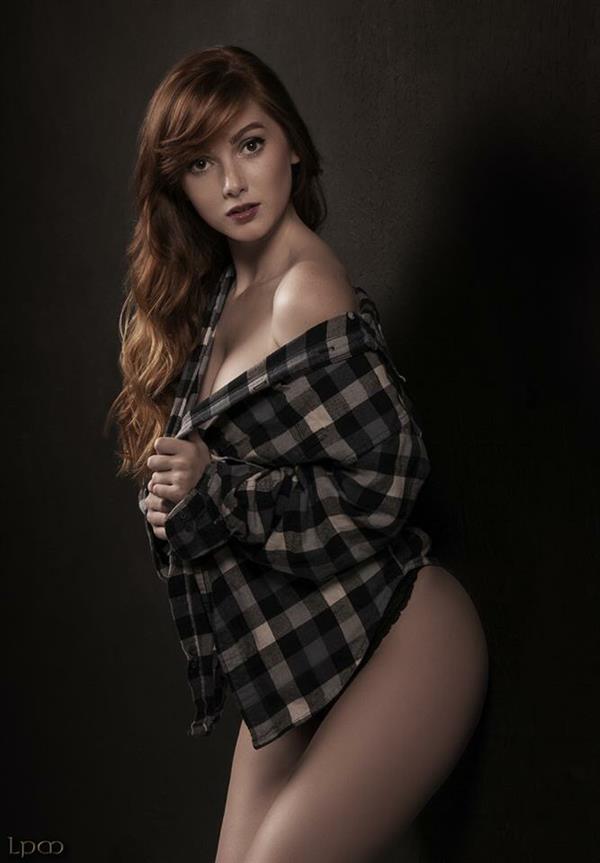 So if you're looking for something out of the ordinary to spice up your "alone" time in the basement, grab a vid of Natalie Lust and just make believe you're in a relationship with her.
Natalie Lust has also done some lesbian scenes and I think she's a bit more comfortable with women than she is with men.  She still lets others take the lead though.  So her reluctance is consistent across the board.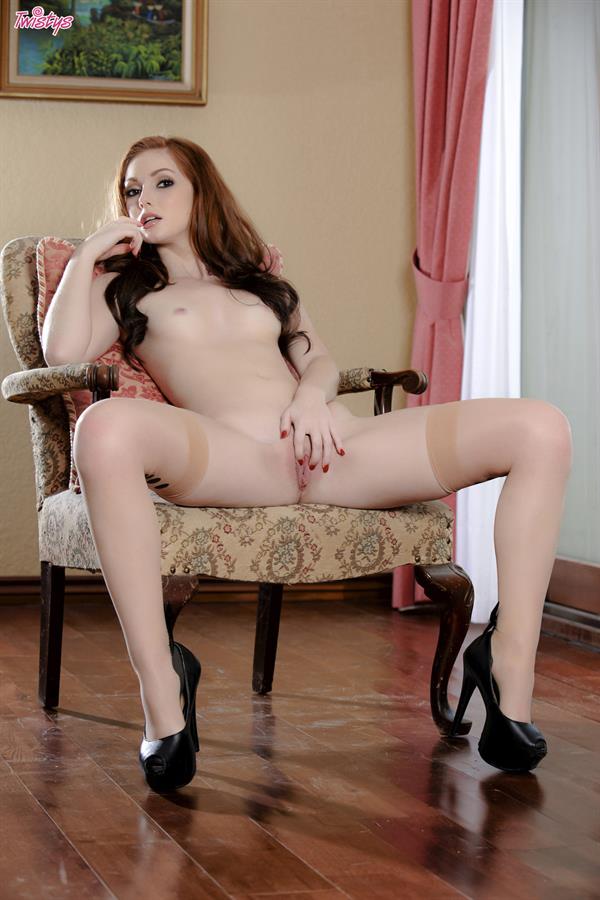 That may have proven to be the reason why she is no longer in the business as other young porn actresses have overtaken her in terms of success and performances.  I barely noticed when she bid us all adieu.  I loved her but she simply didn't stand out that much during her time.
Natalie Lust didn't completely disappear though from using her body for financial gain.  Capitalizing on the fame she gained from starring in porn vids, she became a full time escort specializing on providing the girl friend experience.  And you know what?  She was a hit!  She probably made more money doing that than starring on cam with a male partner.  Yeah, but that's an assumption.  I mean there's no real tax accounting for that type of profession right?  Who knows how much she made out of doing that for lonely guys who had loads of cash and cum to spare?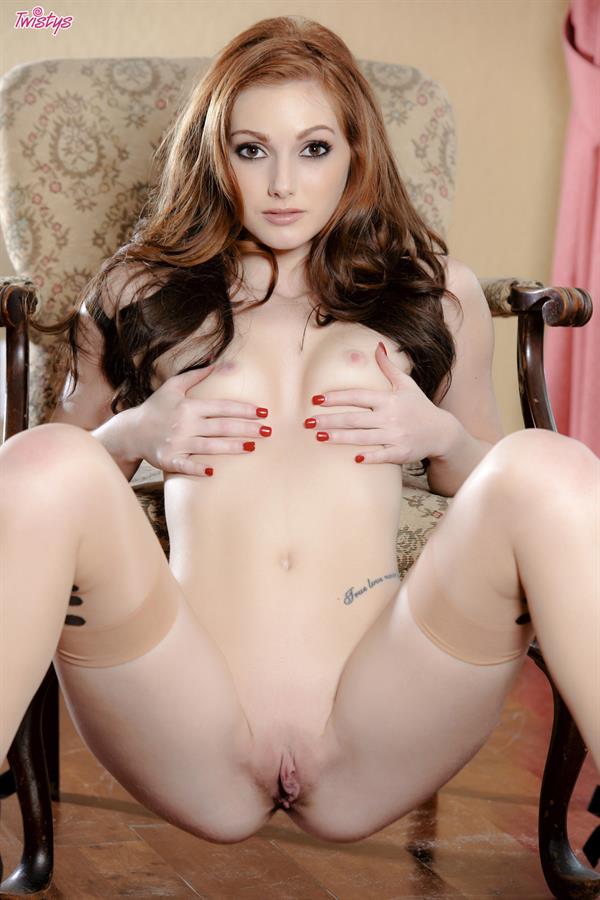 Natalie Lust also went into performing in front of a video cam for generous "donations" from her "sponsors".  Her pretty face was probably enough to make a lot of guys shoot their wad into their pants so she must've made a killing out of that too!
I haven't seen her in a long time so she's probably entertaining away from the spotlight.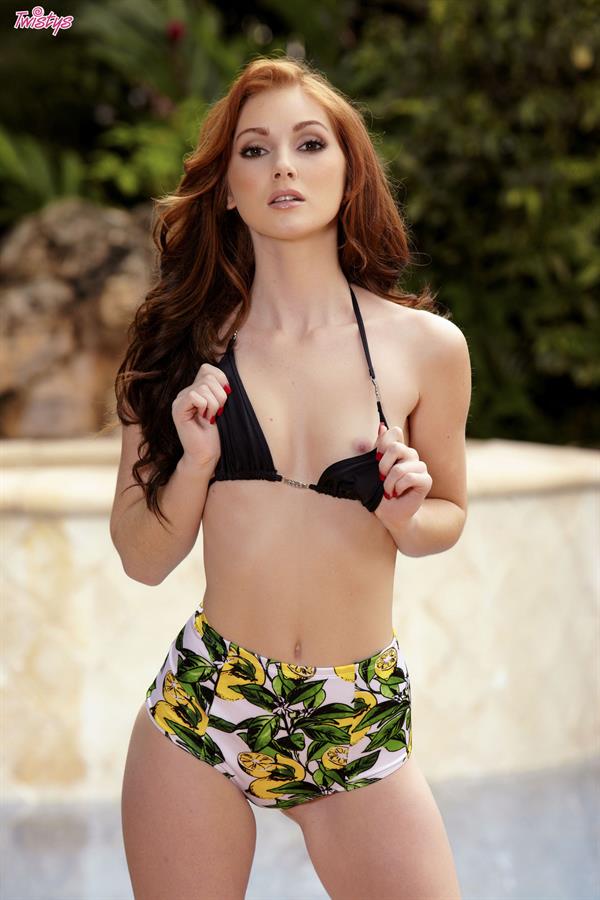 So what's Natalie doing now?
After changing her name to a less provocative one, she's decided to focus on modeling.  She goes by the name Tori Lynn Gaines now so if you didn't know that yet, I guess it's time to update your rolodex and start searching for her using that name.
She hasn't lost her looks yet, she still looks like a precocious teen in the wrong industry.  And those big blue eyes are still reminiscent of a young fawn caught in the headlights of an oncoming car.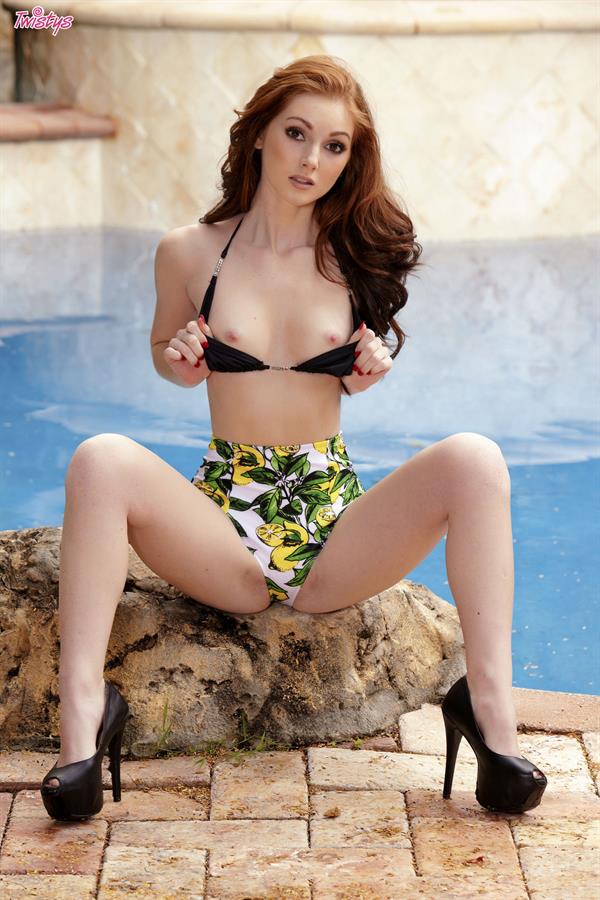 Her boobs have gotten bigger though and she has a fuller figure to boast thanks to her recent development of becoming a mother.  So, she's literally a MILF now.  And I'd call her Mrs. Lust instead of Mrs. Gaines if I see her because to me, she'll always be Natalie Lust.
Now if only I could find a way to make an arrangement to pay her without any cash involved.
Oh and before I forget, Natalie Lust entered a contest to become one of the top models in the Oregon area and she's set to win some cash out of that.  If you really like her, you might want to check that out and support her.
Last but not the least, send her some love by going to her Instagram page:
https://www.instagram.com/teeellgee/
And just in case the suspension on her account is lifted, save her Twitter page for future reference.
https://twitter.com/NatalieLustXXX