Hey there! It's April 20! Happy 420 folks!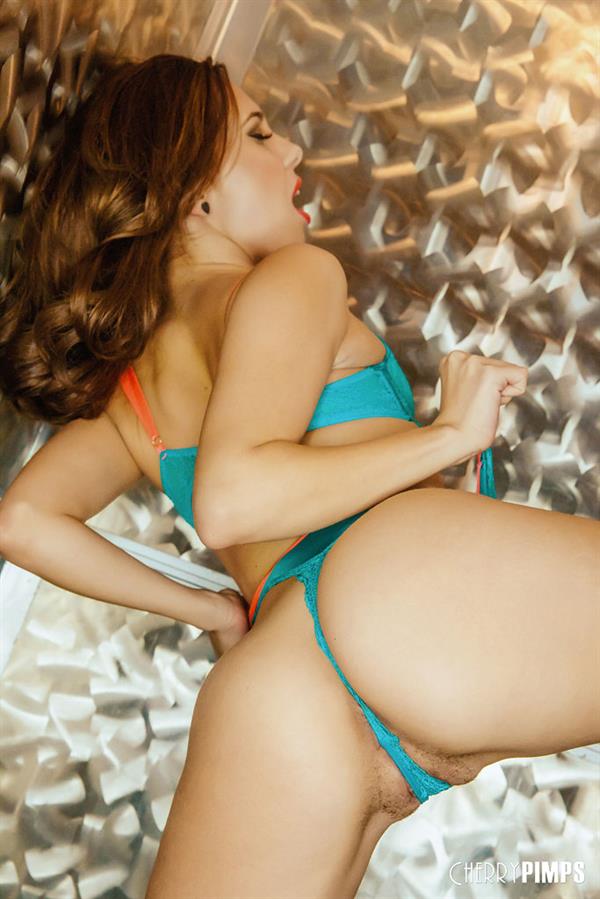 Not a lot of people know about 420 even though millions of people are already celebrating it all over the world. Well, they don't know what they're missing.
So, here I am happily sucking on a pipe and enjoying the calmness it brings to my body and equally enjoying a Jenna Sativa video.
And just like the meaning of this day, not a lot of people know about Jenna Sativa although she's been in a huge number of videos in the short span of time that she's been active in the porn industry. Hmm, maybe that has something to do with how specific her niche is. It's just like the blunt I have in my hand. Not a lot of people understand why I smoke it but they just don't know how much it helps me when I'm writing this stuff. Lemme just tell you that it makes watching these videos highly enjoyable (especially if you have to go through dozens everyday trying to find something special that's out there) and kicks my creativity up by several notches. Of course it also helps with other stuff like migraines and back pain… hehehe as indicated on the prescription.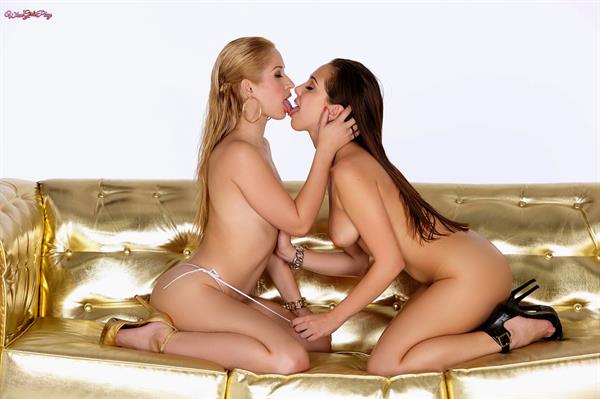 Anyway, let's go back to the subject of Jenna Sativa. Jenna is a pretty Latina born here in the States but gifted with the natural beauty of her Cuban and Brazilian roots. Yep, she's a very pretty girl with very nice greenish brown eyes and a smile that could light up a room. It doesn't hurt that she also has that body Brazilians are famous for: Oversized tits and a large ass on a small frame. This girl may only stand 5'3" and weigh just a little over a hundred pounds but those extra pounds may come from her 34C rack and 37 booty. Yep. She has the ass men like me crave for.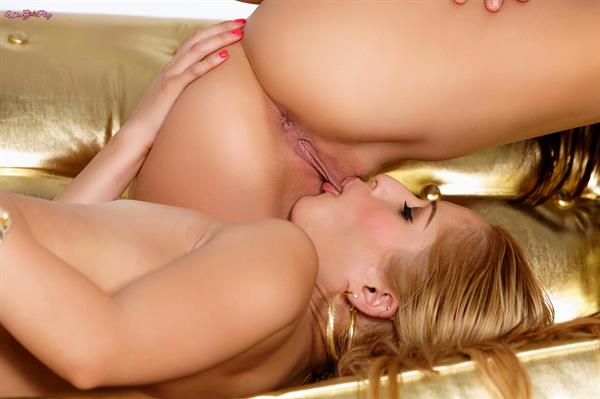 But, that's all we can do for now as this girl is strictly into girls. I have yet to find a video with Jenna paired up with a guy onscreen. Sure, she says she probably indulges in cock every now and then (off cam) but she highly prefers women when she wants to perform in front of the camera. She also dabbles in fetish films just as much as she does lesbian videos so if that's what you're into, she's your girl.
I have to say, I'm a bit envious of the girls she gets to partner with as Jenna performs with such gusto that I would like to know what that's like. Heck, I'd be okay with being a woman for a day just to have a chance to be onscreen with her and get to experience her first hand! I bet that'd be a great experience and one that could possibly turn me into a lesbian for life! And I'd do my very best to match her pussy licking skills just so she'd want to star with me again!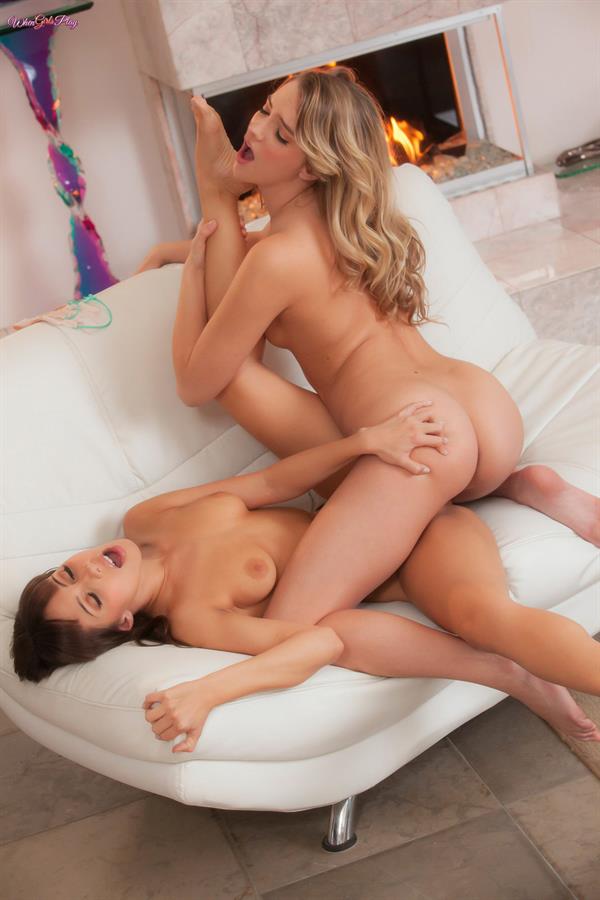 Now, we all know that young girls in porn films eventually find themselves in boy girl scenes thanks to the persistence of porn producers but you'd have to wonder how she's managed to escape from that after three years in the industry. And her secret is: she's really good in lesbian films. So good that she's won awards for her pussy eating skills! She's so good she's been awarded the Queen of Cunnilingus award! That and her Most Delightful Vagaholic is proof that she has world class muff diving skills!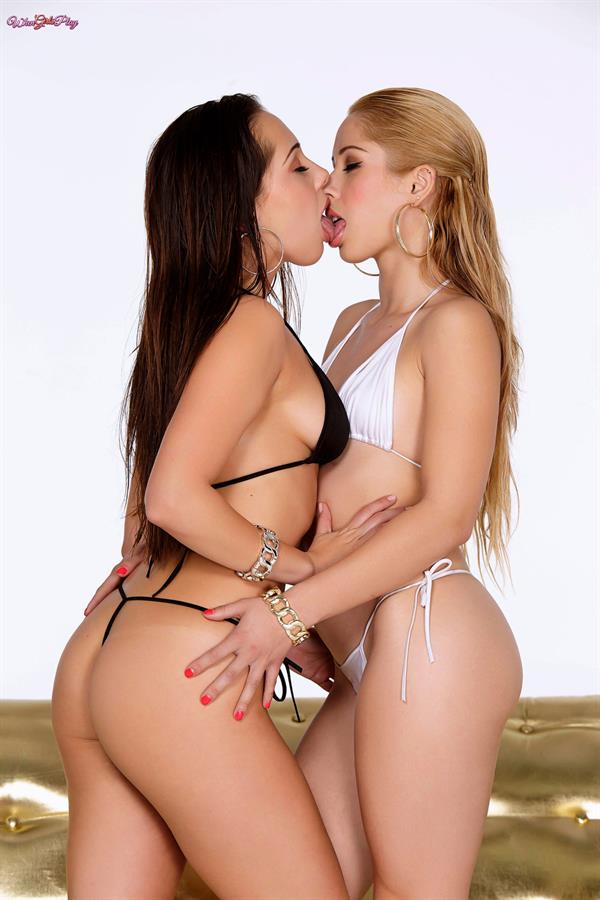 Jenna is so good that we can all learn a thing or two just by watching how she maneuvers her mouth and tongue along with her fingers and everything else available around her to pleasure the woman she's in bed with. It doesn't matter if you're a guy or a girl, you have to watch how she does it. If you watch enough of her videos (and put in the necessary practice time) you could become a world class pussy eater too! Heck, her videos should be a prerequisite for girls wanting to get into the porn industry. It's like watching Michael Jordan in his prime. Her tongue hits nothing but net and she makes sure she brings her partner to a howling orgasm each and every time.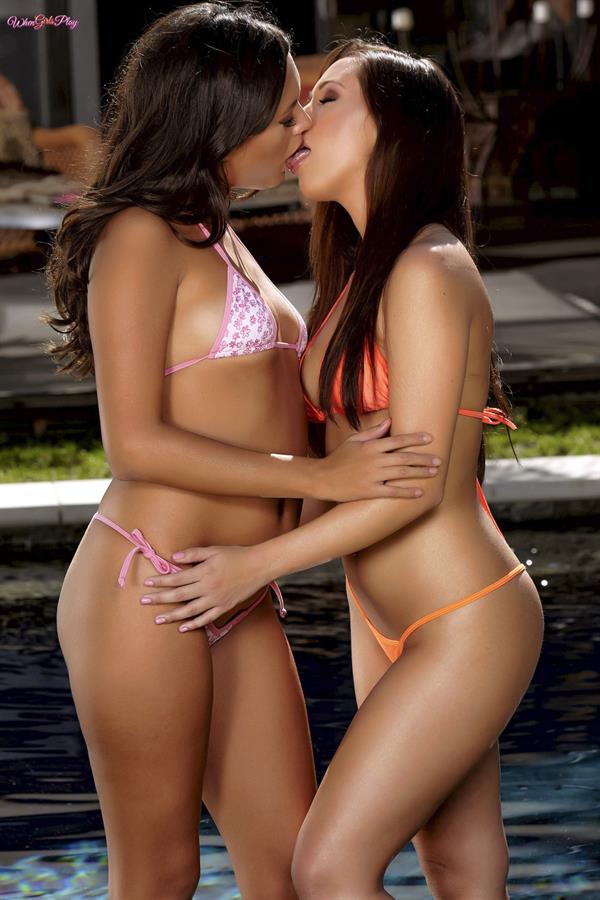 Her pussy eating skills have made her a specialist in cunnilingus films and she is the preferred name on top of the list for producers, directors and porn connoisseurs alike! You just can't have enough of Jenna Sativa. You have to watch how she's improved after every film she's been featured in.
I'm actually looking forward to more amazing videos from this girl!
Anyway, my blunt's all out and I'm feeling kinda sleepy now. So, I'm gonna go drift off and dream of Jenna Sativa. Good night folks!