We're back with Christiana Cinn!
Happy New Year Boys and Girls!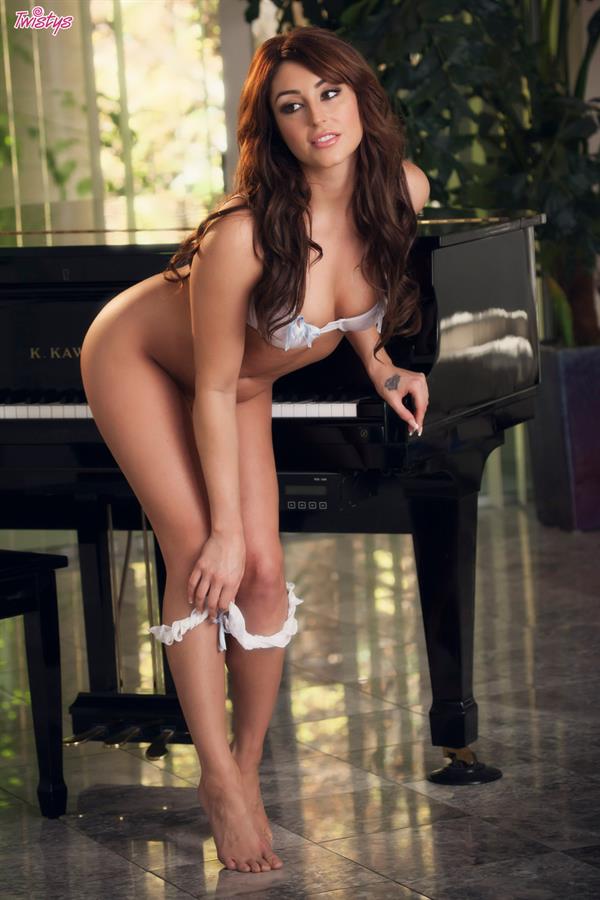 It's been a long time since we last posted a porn star worth writing about on this site and I have to admit that's been my fault.
I'm sorry.
Let's move on and make 2018 one filled with awesome porn stars and beautiful, naked chicks :D!
Cool?
Alright!
So, technically, the first girl we'll be posting for this year is the drop dead gorgeous Christiana Cinn.  Well, I wanted it to be Katy Perry because well… fireworks and New Year but due to the lack of material, let's go for the obvious.  Once we find something really dirty about the singer then we'll feature her ok?  That's a promise.
Who is Christiana Cinn?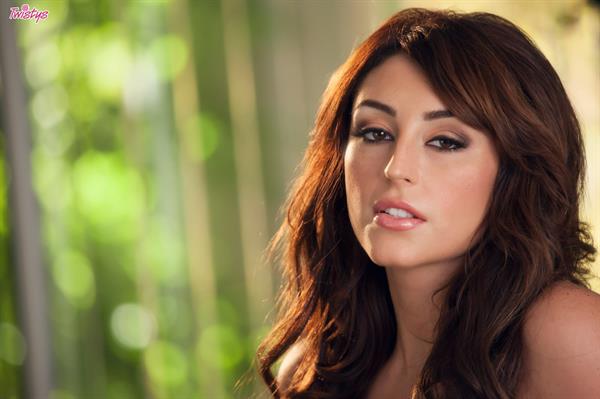 Christiana Cinn is a relative newcomer to the industry being that she's only been with us for 2 years.  Her career as an adult entertainer stretches further back though if you count her stint as a Playboy model and webcam entertainer.
Christiana Cinn's Early Life
Christiana was born Leia Christiana on August 23, 1989. She lived a very normal life as a young Italian child in San Diego.
Christiana Cinn was the typical Italian school girl brought up in a strictly religious upbringing.  She also went to a school run by nuns.  And like most repressed girls brought up in this manner, she had questions.  Questions that needed to be answered, but were too taboo to be discussed out in the open.
At this point in her life, boys were just too gross to be with but no one ever said she couldn't fantasize about them.  Her peers were mostly girls being that this was an all girl school.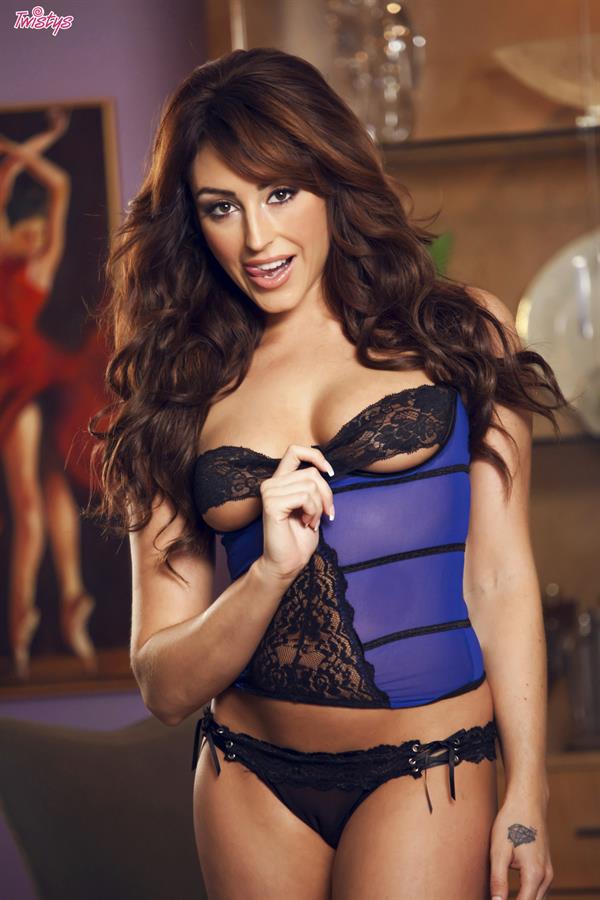 Naturally, her sexual curiosity was sated through her interactions with other girls who also felt that need to release the tension building up in their young prepubescent coochies.  She first had her first lesbian experience at the precocious age of 13 with another girl who expressed the same thoughts and desires.
Her personal recollection of that event was it was very awkward for both of them as they didn't know what they were doing.  It was during a sleepover when they decided to experiment with their young bodies.  How it happened couldn't have been written better if it was made into an actual porn scene.
They started out by taking a shower together.  It was an innocent shower with no hidden agenda.  And then they started noticing that their bodies had changed, becoming more womanly than what they were accustomed to.  Some light touching happened.  She felt her friends boob and she felt hers.  They compared how soft their boobs were and how hard their nipples had become.  And then Christiana  dared to let her hands glide down towards the apex of her friends thighs and touch the wet passage nestled between her legs.  Her friend followed suit.  Kissing.  Licking.  Grinding against one another.  All these things happened while they were giggling over their newfound discoveries.  They remained friends but it only happened once.
Summer came and they lost touch of one another and Christiana found herself in another situation that would open her sexual horizons.  She finally had her first sexual experience with a boy.
Christiana Cinn Vital Stats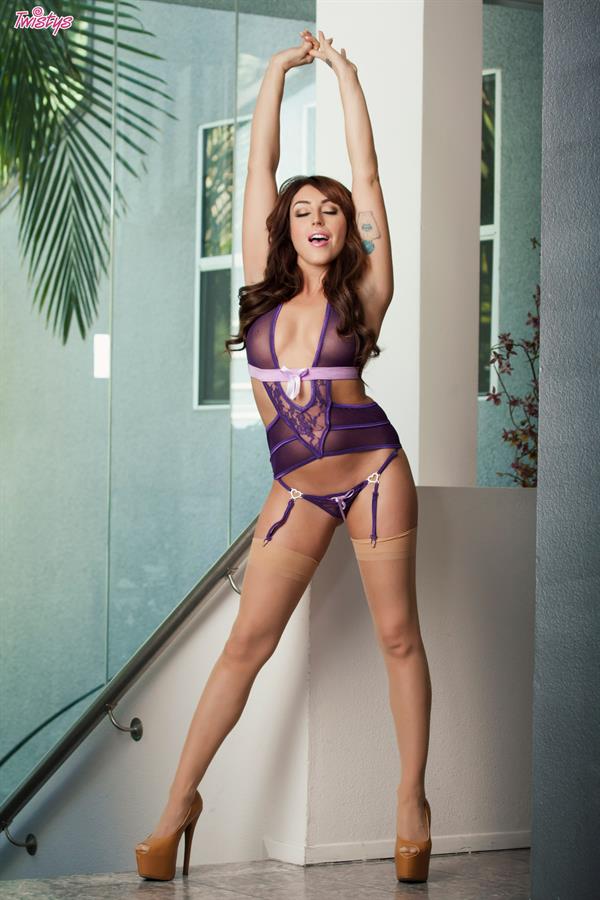 Christiana Cinn looks taller than she actually is.  She's only 5'4" but I guess her long legs and slim physique fools the eyes of most people making them believe she's somewhere in the neighborhood of 5'10" to 6'.
She weighs a meager 105 lbs which makes it easy for her onscreen partners to throw her around in bed.  Some of her scenes show her getting roughly positioned in ways that heavier porn stars would never be possible.
Although she's a really tiny girl, Christiana Cinn does have the body of a real porn star.  Real, natural and sexy to boot.  She has 32Cs on top and with a 24 inch waist and 33 inch hips, you can understand why she'd look taller than she really is, right?
She has an ass that would give Charlotte Stokely a run for her money.  And her pussy (And I've seen a lot onscreen and off) would make people rethink if Jayme Langford really has the best looking pussy ever.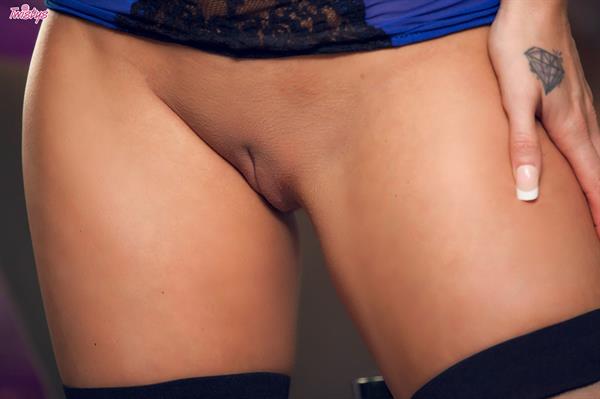 With all that going for her and her beautiful face, I'd like to think Christiana Cinn is gonna have a very big year this 2018.
Christiana Cinn loses her V card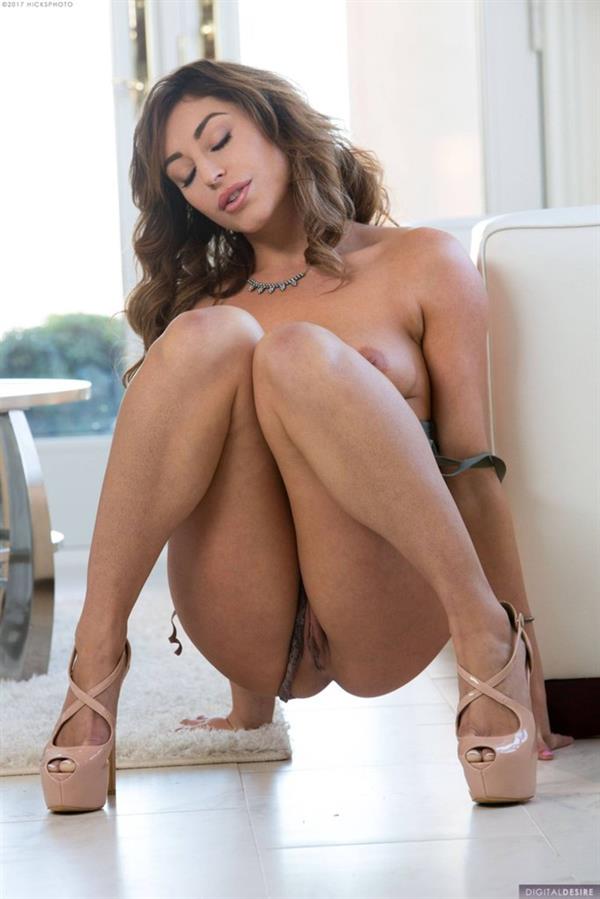 It's hard to imagine anyone losing their virginity at 19 nowadays.  Usually, girls and boys lose their V card at an earlier age.
Christiana Cinn is one rarity in the porn industry.  She lost her V Card at the age of 19.
When asked about her first experience, she says it was a wonderful experience.
She was in lo-o-ove.
Although a pleasurable experience for her, she did feel the pain of the transformation from losing her innocence.  Not that she was that innocent about sex though with her sexual experiences with other girls.
Having had zero cocks in her at that point in her life, her boyfriend's manhood invading her femininity brought a little agony as he parted her pussy lips and ripped her hymen in two.  Adding the fact that she had a really tight pussy then, the experience was excruciating but it only lasted for a few seconds.
She immediately found out that relaxing her pussy and spreading her legs wide would multiply the feelings of ecstasy.  And that, is how you properly lose your V card.  Just relax and let things naturally progress.
Now you'd think she was a prude with how that scene was described but Christiana Cinn's mouth was not as innocent as her pussy.  At 14, she was already a master at giving wonderful blowjobs.  She could have lost her virginity then but they didn't go through with it for fear of the lord's wrath.  So they came up with an ingenious way to work around getting sexual satisfaction without the actual penetration.
After getting her boyfriend rock hard to the point of cumming, Christiana Cinn would mount him and give him a good rub with her pussy lips sliding along the length of his rod.
No penetration.
Hmm, maybe just the tip.
She has had more men since then and we have been fortunate enough to see her perform onscreen for us.
Christiana Cinn does Anal
It's hard to imagine anyone in the porn industry not trying out anal during the course of their career.  Now, whether they do it in private or on film is beside the point.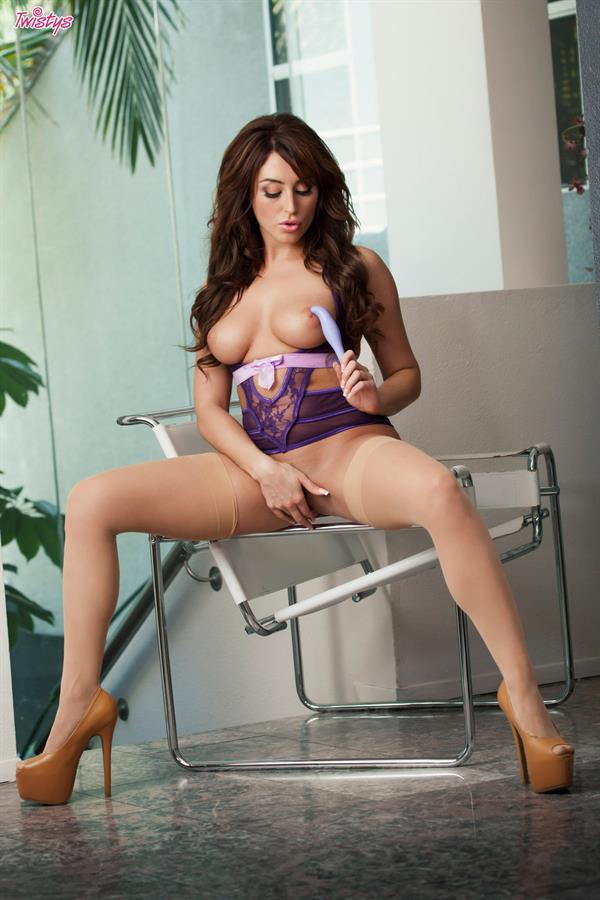 Christiana, although being a very open-minded individual always fantasized about anal but never really had the courage to make that fantasy come true.  Well, she finally acquiesced to having her bum invaded by a foreign dick after doing an interview with a pervy French dude who is famous for making girls cum in ways they've never imagined.  He's also quite famous for preferring fucking girls in the ass instead of vaginally.  There's a short clip out there of him furiously pumping in and out of Christiana as she screamed her heart out while getting taken from behind.
Christiana Cinn is on Social Media
Want more Chrstiana Cinn in your life?
Here's her Twitter and Instagram
https://www.instagram.com/christianacinn
Christiana Cinn has come a long way from being the good girl in a Catholic school girl uniform with how her career's turned out and 2018 is sure to be a good year for her!
Tata for now!