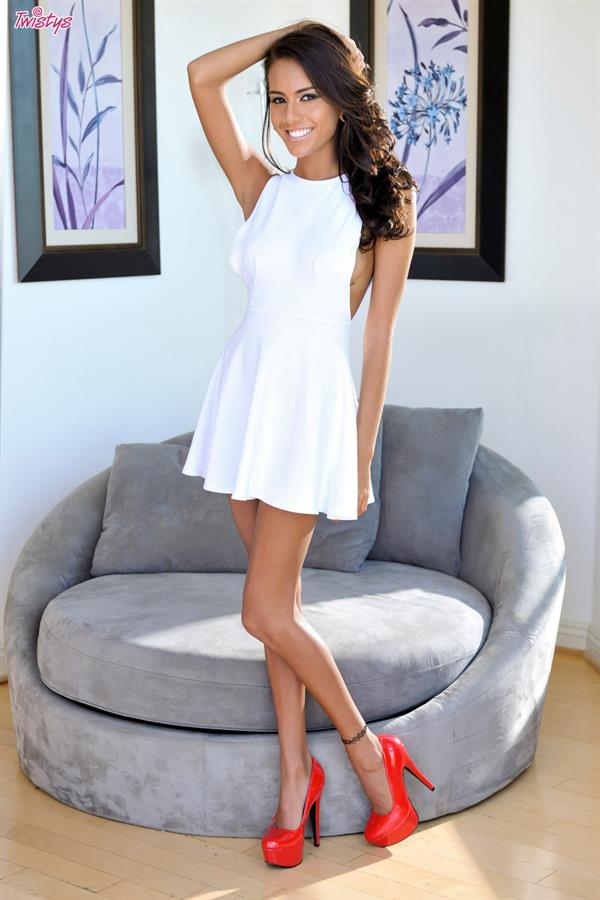 Where do I start with this girl?
Janice Griffith, in the short time I've known her, has definitely led an amazing life in porn.  And what about her private life?  Well, she says there's nothing worth talking about when it comes to her past because that was a different person.  Who she is now is the real Janice Griffith.  She is and will always be a porn star from the time she started to this very second.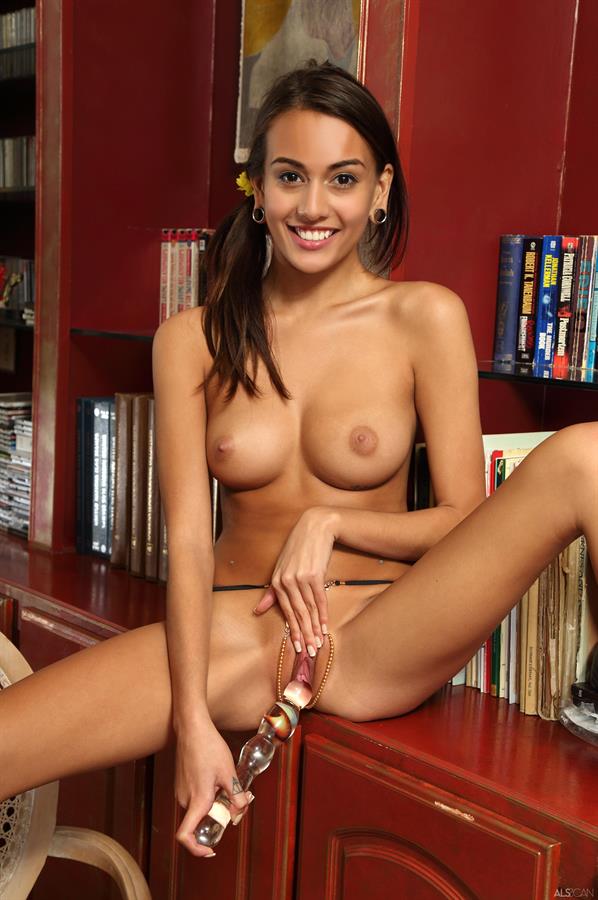 And we also have James Deen to thank for that.
He may be an asshole but you'll have to admit that he has brought in more fresh girls into the industry than we've given him credit for.  To this I say, thank you James Deen, you may be an asshole but your work is truly appreciated.  So keep 'em coming and cumming.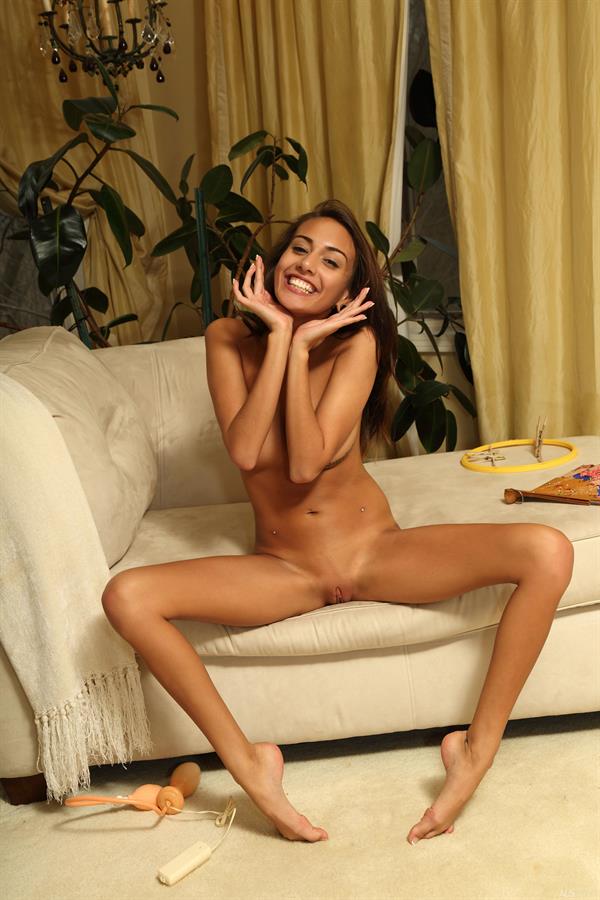 Janice Griffith's entry into the industry is an interesting one as it is unlike any introductions to the world of performing sexual acts in front of the camera.  It started with her following Mr. Deen on twitter.  After seeing an invitation for girls to do it with him in a video, Janice decided to give it a try and sent a message indicating her interest in having her pussy penetrated by the most famous male porn star of that time.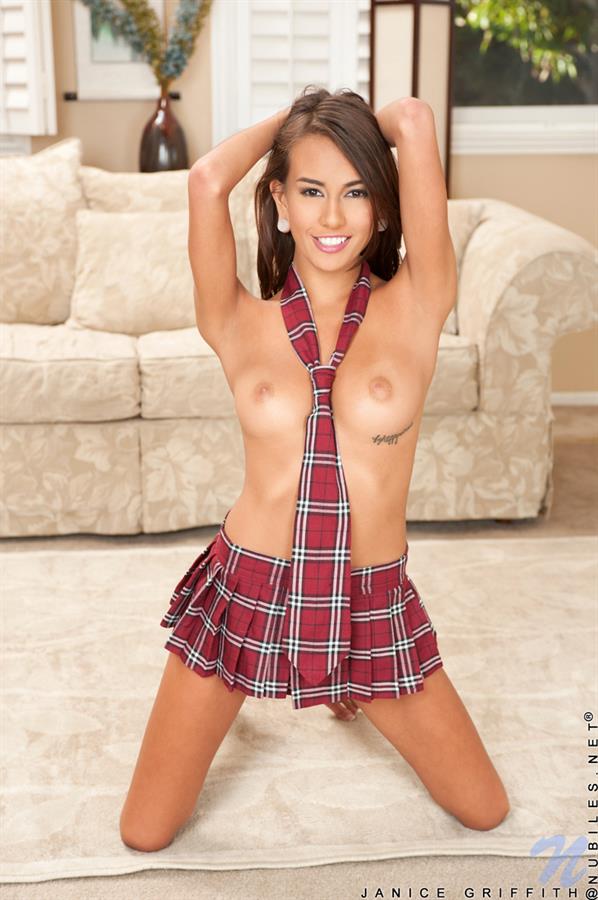 A few messages were exchanged until an agreement was reached and she flew to New York to meet him with the prospect of bumping uglies with him if everything went well during their meeting.
Mr. Deen must've charmed the fuck out of her because she agreed to do it a few minutes after he had wined and dined her.  So cameras were set up and they proceeded to do her very first sex scene on camera.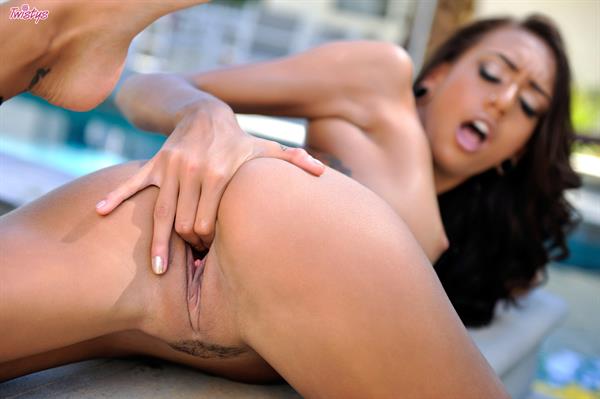 Now lest you believe that Mr. Deen is an evil manipulator who corrupts young innocent girls, well he kinda is but in this case Janice Griffith came to the set very well prepared and with the experience to boot.
You see, Janice Griffith lost her virginity at a very young age.
How young you ask?
18? 17? 16?
Nope, try 13.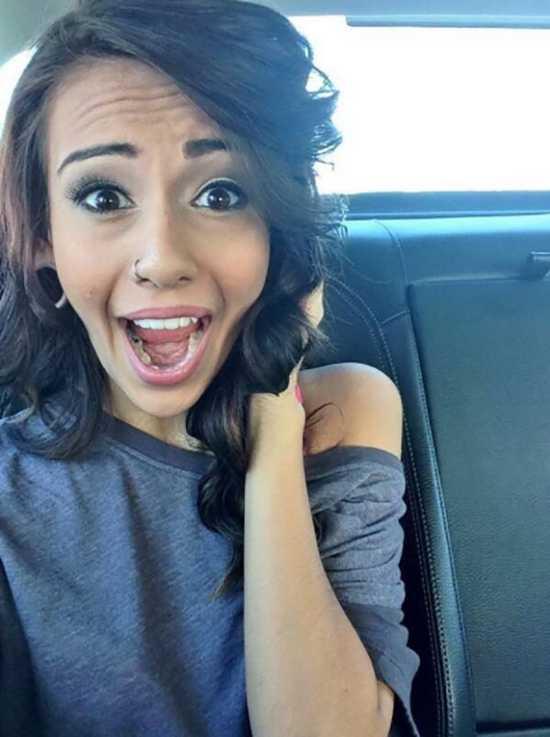 Just as she hit puberty.
And she quickly racked up a high kill count at that young age.
She took them all on.  Male and female.  She had no qualms about which side of the wall you batted for, if you got her horny enough, you'd end up in bed with her.  By the time she reached 18, she already had a treasure trove of experience to pull from for the work she unwittingly trained for.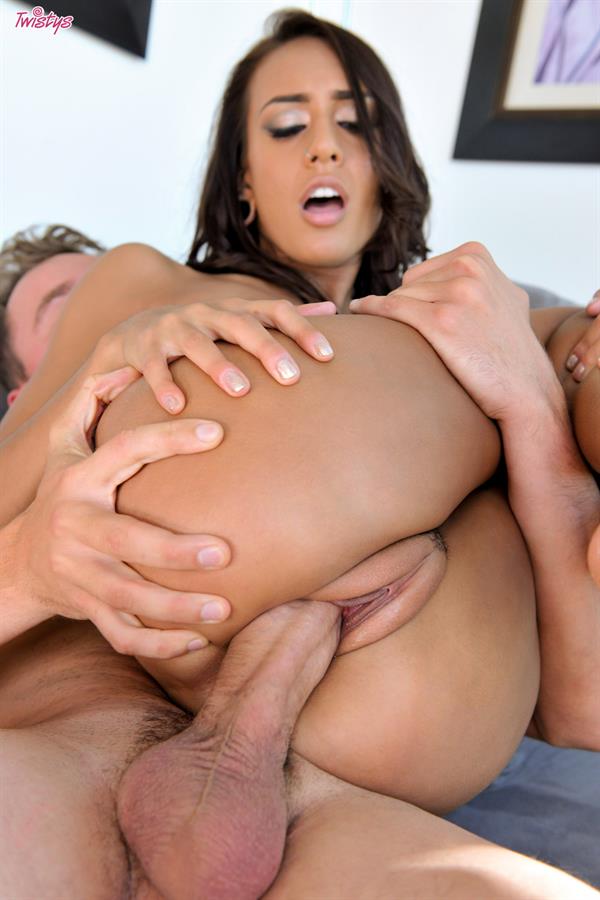 So, her first ever scene wasn't your normal boy girl scene or solo masturbation that would serve as the teaser for your budding career if you were a porn actress.  She went straight to performing with James Deen and another guy in front of the camera.
You'll have to see it to believe it when I tell you that that was a totally hot scene.
Now this was only supposed to be a one time thing for Janice Griffith.  You know, just something she could tick off her bucket list as something she'd done.  Had it been with another partner (or pair of partners) that would probably have been the case but the sex was so good that Janice Griffith decided she wanted to do this full time.
And that was how her career started.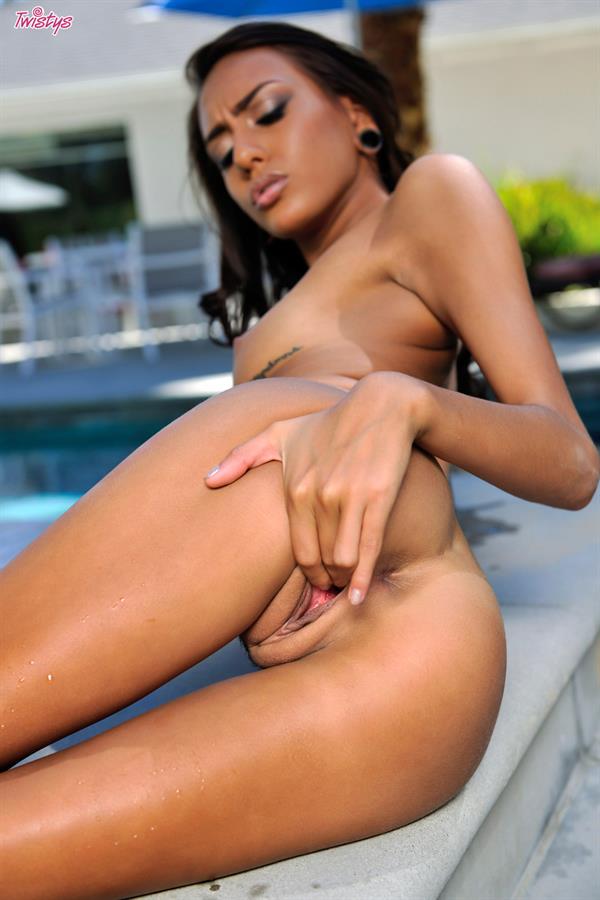 She eventually found her way into the biggest outfits thanks to her incredible debut and fantastic performance.
It didn't hurt that she had the face and body suited for porn actress stardom and success.  You see, Janice has a beautifully tanned skin and no clear ethnicity to correctly place her in.  She's been identified as Latina, Egyptian, Indian, Filipina and no one has completely figured out what demographic she truly represents.  It's a good thing really as she is one of the few porn actresses out there who are steadily breaking down the barriers we've set (unintentionally) within the porn industry.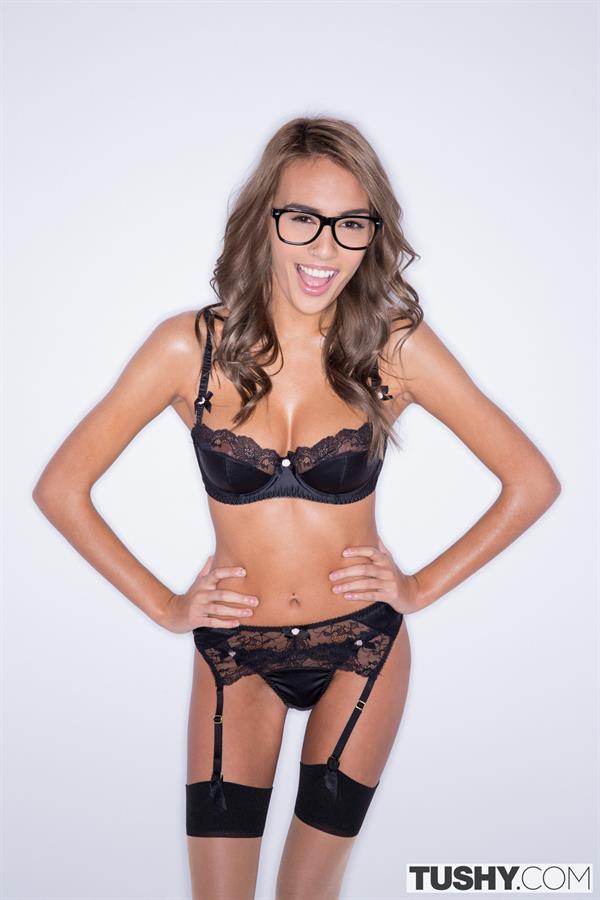 Janice Griffith has a very pretty face and really nice teeth and she's not shy about flashing that 100 megawatt smile on cam.  In action, Janice has a very expressive face that'll give you a pretty good idea at what state of pleasure she currently is in when performing.  She'll moan, lick her lips, form a perfect O with her mouth as she nears ecstatic heights of her orgasm.  And as the tides of pleasure wash over her body you'll see her smiling with her eyes closed as wave after wave of toe tingling sensations crash into her.  Yep, she cums a lot.  This is not work for her.  She's truly enjoying getting drilled by massive cocks on cam whether through her pussy or her ass or her mouth.  It doesn't matter, she's happy with a penis inside her.  As they say in the porn world, a cock in hand is better than none at all.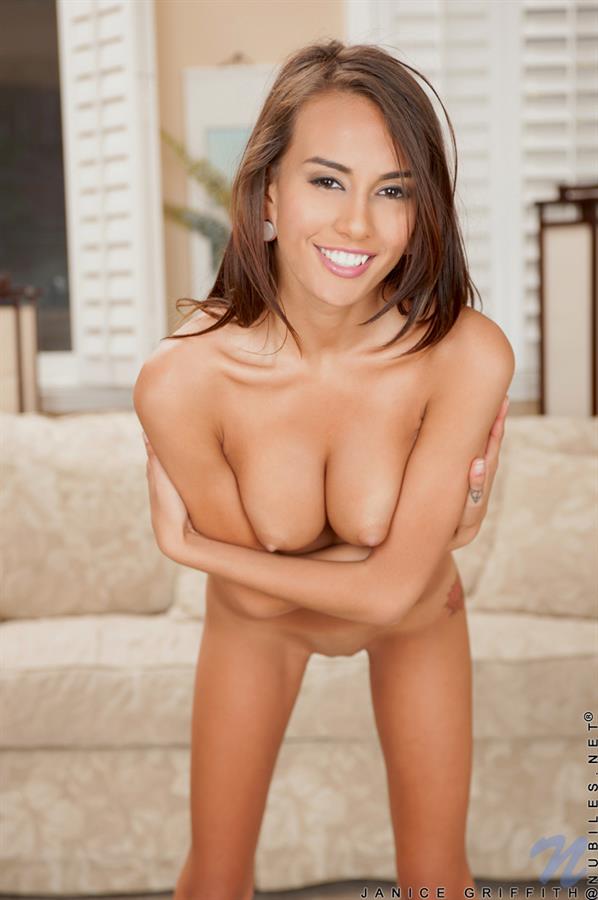 She has also on occasions squirted.  The few times she did were because of the level of enjoyment she derived from the actions of her partner in bed.
For a tiny girl (Janice is only 5'3" and weighs 15 pounds less of a hundred) she is pretty fearless.  She's taken on the biggest dongs the industry has thrown at her and has come out with a smile at the end.  She may be tiny but she can take all comers like a champ!
Her enthusiasm and go getter attitude towards the career she chose for herself has led to a lot of opportunities for her whether in front of the cam or not.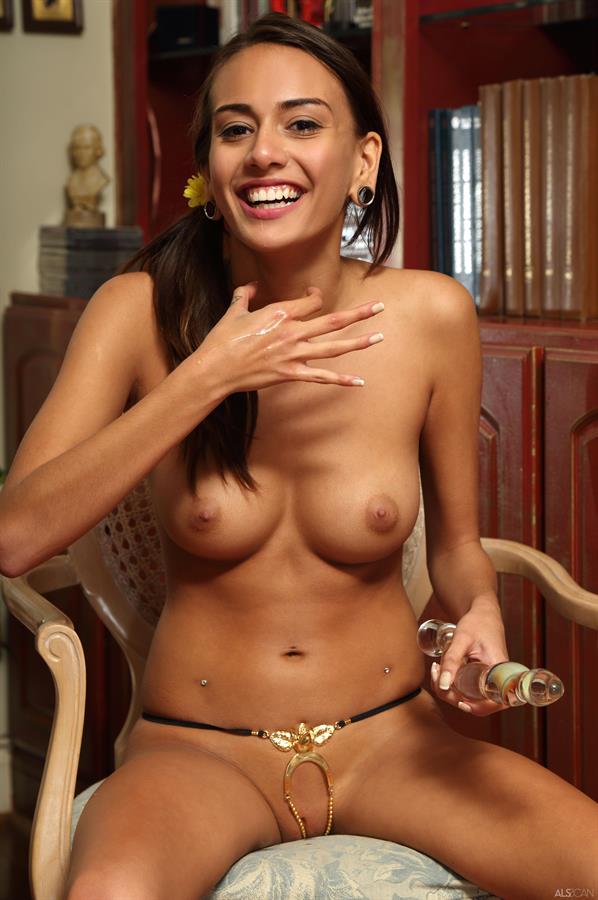 One opportunity that she has had which has a good and bad side to it was the time Hustler commissioned her to do a stunt with Dan Bilzerian.  The hard partying billionaire was tasked to throw her off a roof.  Now you'd think a heavily muscled guy would be able to throw her a good distance off the roof basing on the fact that she is only 85 pounds wet right?  But, nope . He was supposed to throw her off the roof so she'd land inside the pool to complete the stunt.  He managed to mess that up and although she managed to land inside the pool, her foot struck a part of the pool's edge breaking it and causing her to lose a few months worth of work to help her recuperate.  This was a massive blow to her career as it set her back for a long time so her foot could completely heal.  And to add insult to the injury, neither Bilzerian nor Hustler would pay for her medical bills stating it was not their responsibility and/or it was an act of God which is not covered in their insurance policy.
It's a shame she injured her beautiful feet because they're also quite skillful in providing pleasure.  You should check out her foot fetish vids.  They're amazing!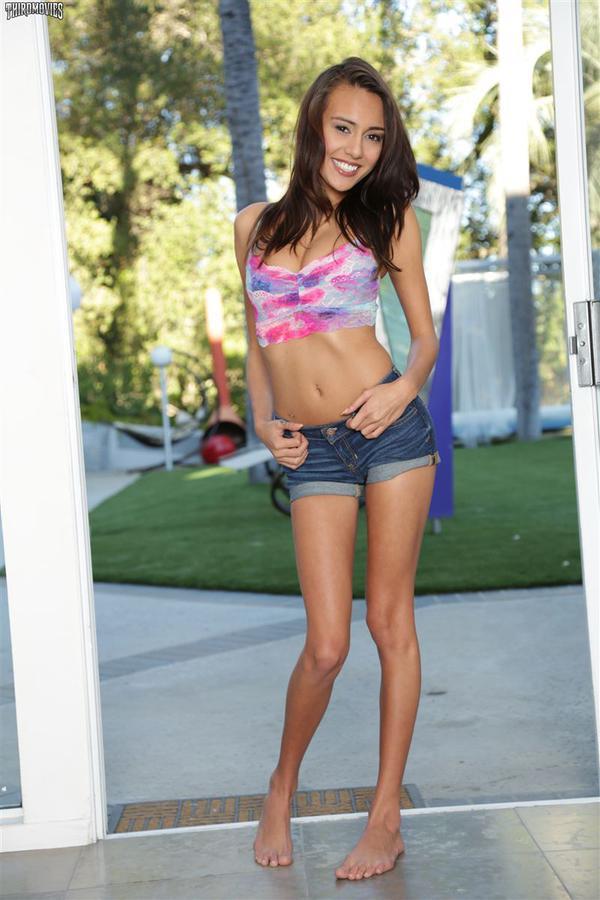 Any lesser porn actress at this point of time would have packed her bags and called it quits.  But not Janice.  Obviously hurt both physically and emotionally by the incident, she decided to forge ahead and swore to never work with those two entities again.
And her story continues.  Janice is back and better than ever.  And a lot of production outfits clamored for her to be a part of their family.  Thanks to her stellar performances, she's never had a shortage of opportunities coming her way.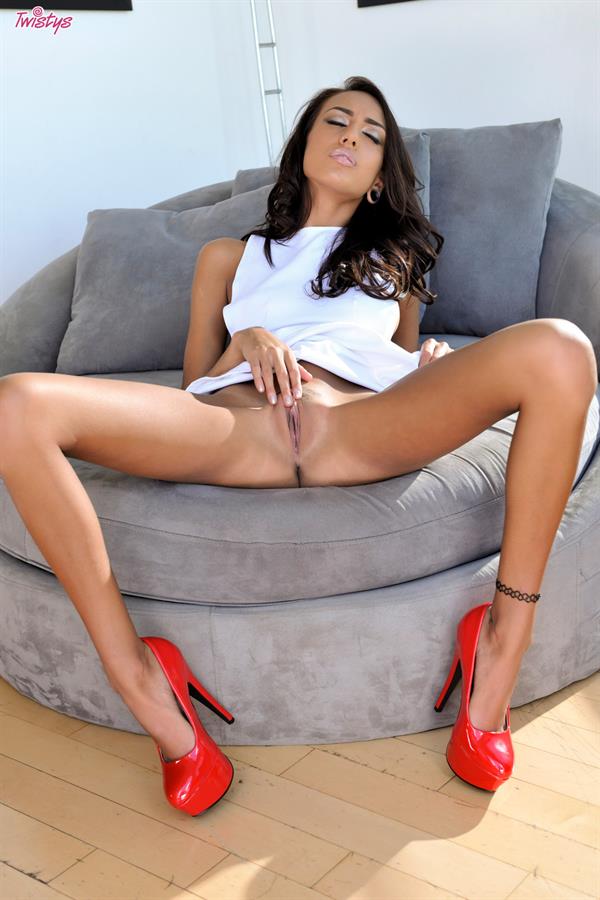 2017 has been a good year for her career.  The majority of her work has been lesbian scenes and non sex scenes so that's something right?  If you're a porn actress and you get paid to not have sex, that's gotta be something right?  Anyway, she now has enough clout within the industry to have the chance to choose the work they want to do and her fan base has never been any bigger than it is now.  Check out her twitter.  She's always there and she interacts regularly with the guys who obviously love her.  Here's her twitter account: http://www.twitter.com/thejanicexxx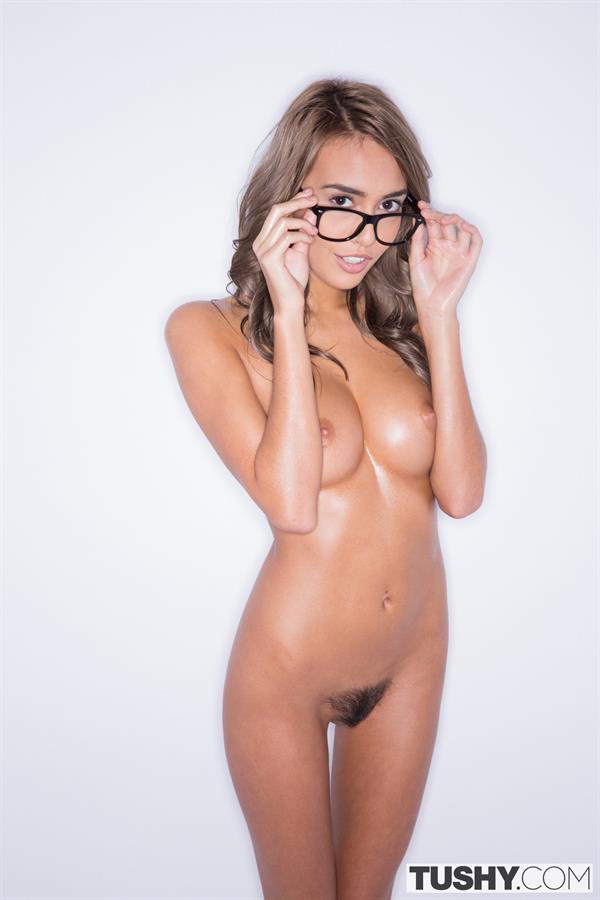 She's pretty busy on her social media channels today like Facebook and Instagram so if you think seeing her tweets and videos isn't enough to get to know her better, then head on to those other two social media profiles she has for everyone to visit.  Participate enough and she may just give you a little bit of attention.  In fairness, she does try her best to give everyone a little bit of her affection.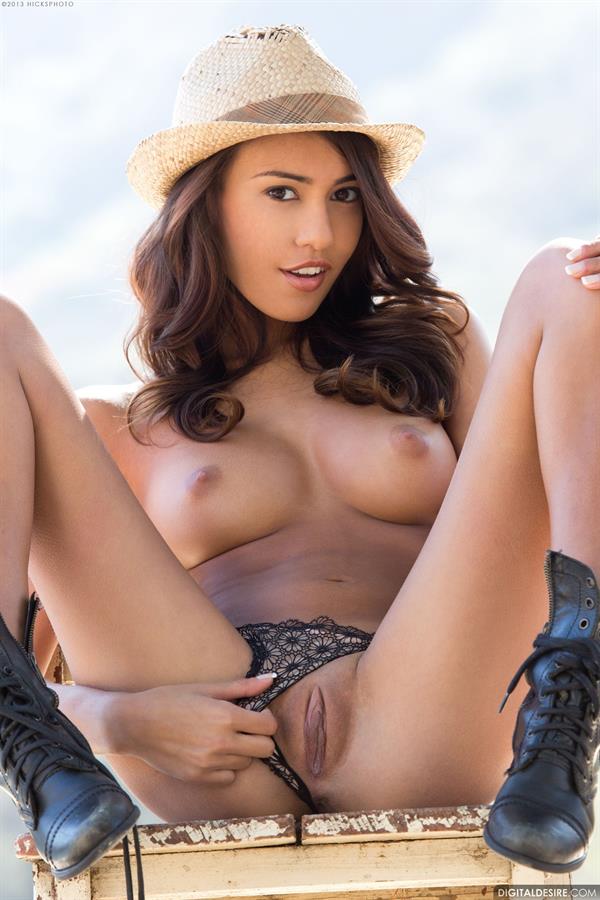 Janice Griffith's career in the porn industry may be regarded as a short one at 4 years but she's definitely made an impact with everything she's done or been a part of.  She's also still quite young at only 21 years old she still has a long career ahead of her.  So, rest in the fact that we'll be seeing more of this girl in the next few years that she's here.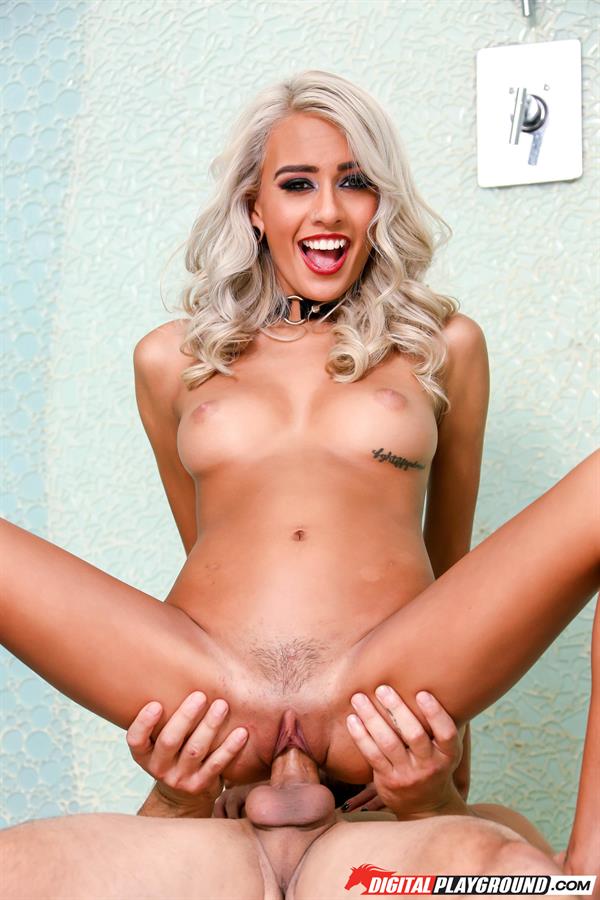 Oh and before we part ways… here's something that just came to my mind.
I have yet to see someone try to fuck her ear.  Check out her right ear.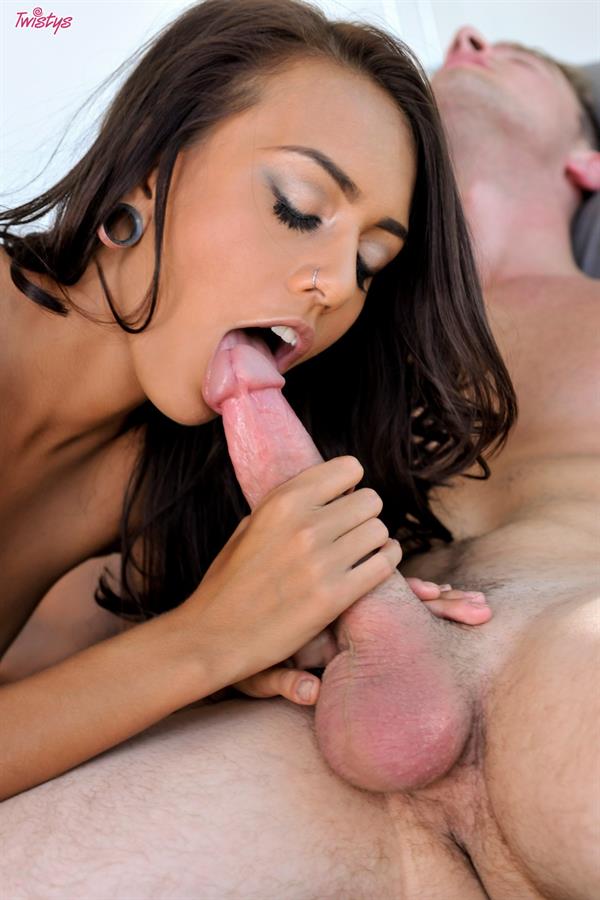 Yep, that's a tunnel.  Someone should be into that type of thing right?  Yep, that ear is gauged.  Heck, I may just have started a fetish or something just by mentioning this here.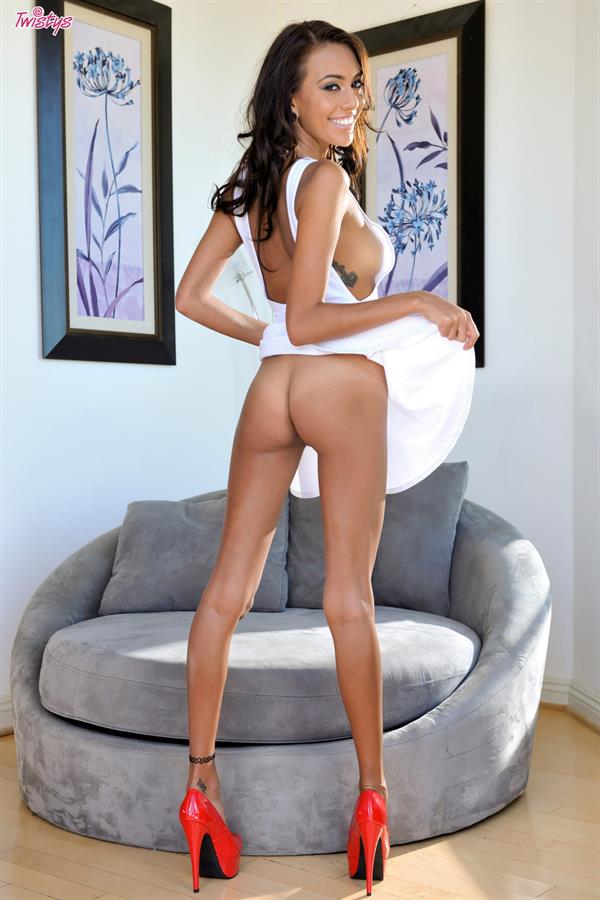 Alright, that's it you sickos.  Time for me to say goodbye and please don't forget to rate her if you like her so she'll climb up our Top 100 Hottest Babes list.  And keep coming back you guys because there are more girls to come for you to enjoy!  If you have anyone in mind that you'd like featured, drop us some comments so we can look into getting more info about your favorite babe.
Goodbye for now!