This long-haired brunette has an incredibly cute face and big brown eyes that shine like emeralds.  Her body is fit, tight, and has breathtaking curves.  Her perfectly shaped and firm ass left us speechless.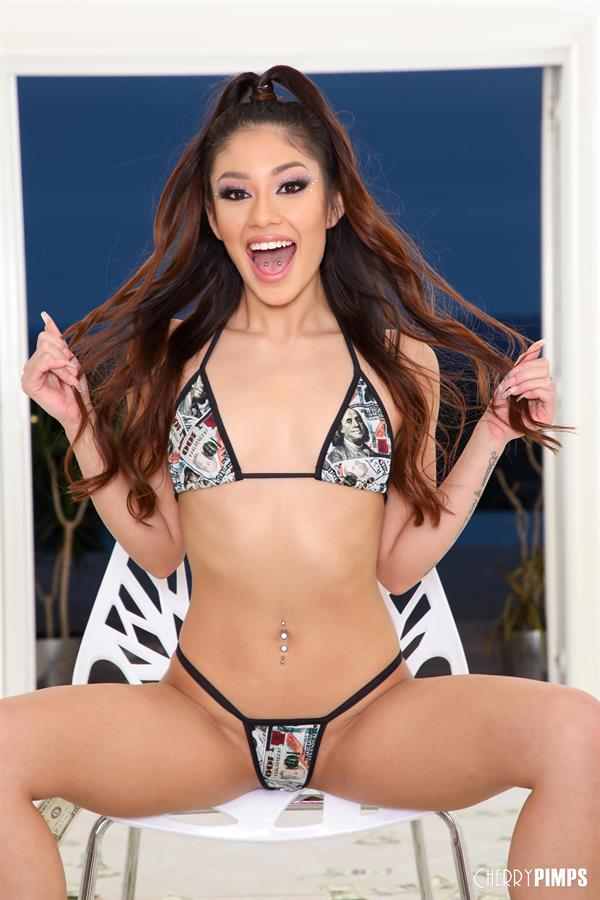 Oh, Xxlayna Marie will be your fantasy for days to come!  She just possesses a hot girl-next-door beauty that just gives an instant erection.  And when you get to her video at the end, it's impossible not to let your dog out.
Who is Xxlayna Marie?
This 5-foot, 28C-24-33 babe is an American model who is half Latina and half Cherokee.  She was born on March 6, 2000, in Oregon.  She grew up in a big family and was shy as a teenager.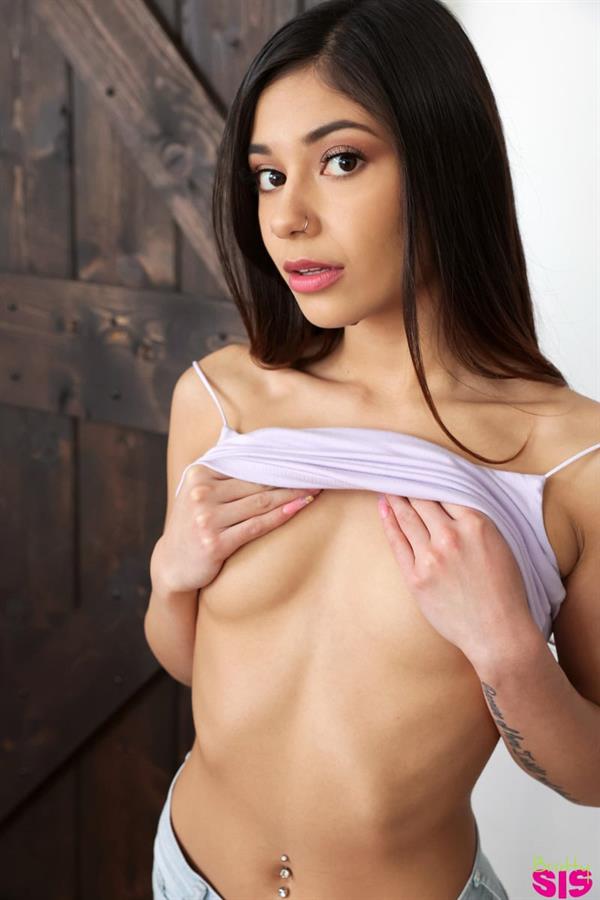 "I grew up in Oregon and I had to grow up pretty fast. I have a lot of siblings. I used to be really shy when I was young and I had to come out of that. Coming out of that changed a lot."
Career Journey
XxLayna was secretly stealing her father's magazines and admiring the beautiful girls who captivated her.  She launched OnlyFans in June 2020 and began promoting it on Twitter in January of the following year.  She received a message from a recruiter who offered her a job.  Xxlayna wasn't certain because she didn't know much about the industry.  She couldn't stop thinking about it, and then she was contacted by other agencies.  She accepted the first offer because it appeared to be the best option, and she signed a contract.
XxLayna began her adult career in March 2021, when she was only 21 years old.  Hussie Models was the first agency to contact her, and she signed with them.  She has at least 14 scenes so far.  Her first scene was shot with Tyler D. for Net Video Girls, and it was clear that this girl was a winner.  Her scenes in the first and last have the same eclectic sexual energy.  The first scene empowered her and gave her the confidence to continue in the same manner.  She immediately won the audience's sympathies, and given these facts, she made her next scene for NetGirl.com with great relief.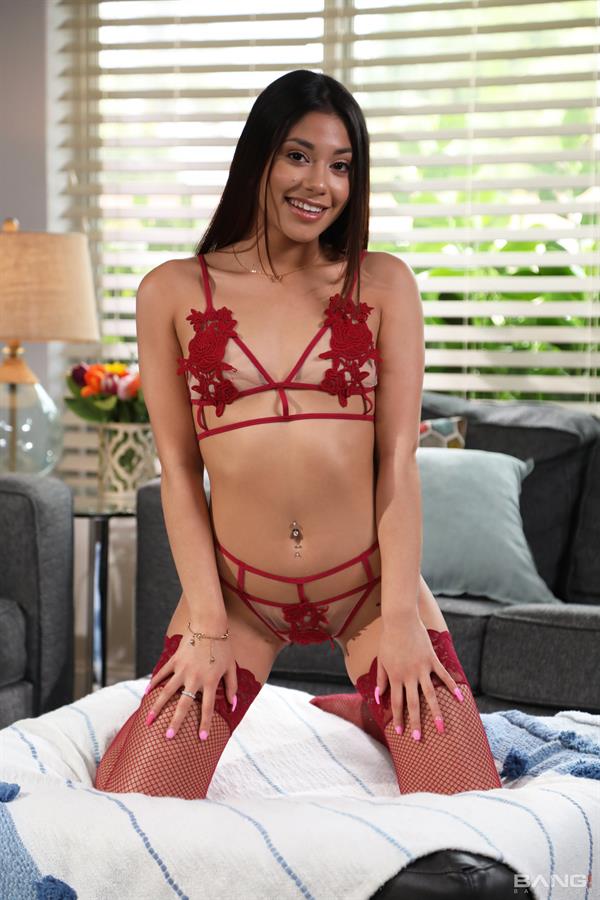 XxLayna has already had a lot of success in her short career.  Back in July, PornStarletHQ held a vote for the hottest new girl in porn.  She received the most votes and thus earned this prestigious title.  Although she does not consider herself to be the hottest new girl, others do.  The Fleshbot Awards provided the first official nomination.  XxLayna was recently nominated for 2021's Best New Starlet.
As for how she got her stage name…
"It took me a while.  I wrote down a couple of them. Normally, people are "xx Layna" but it's pronounced Yuh-Layna.  Layna means trust and light and truth and Marie means star of the sea and I'm a water sign.  I'm a Pisces and I'm a hugely spiritual person.  And that was super cute and perfect."
Hot Curiosities
Xxlayna is a humble person in her private life.  She likes spending time with her numerous nephews and nieces, going out and playing kid's games with them.  Long walks with her Siberian Husky are her daily routine.  She relaxes by watching Netflix or listening to music.  She likes to listen to different types of music, from EDM to country.
Xxlayna likes guys who look like bad boys but are not deep inside…
"I kind of go for the personality most definitely.  If you can make me laugh and someone I'm comfortable with and not too full of themselves."
Her favorite movies are Superbad and Step Brothers and her favorite TV shows are That 70s Show, Always Sunny In Philadelphia, and Schitt's Creek.
Sex Talk
Xxlayna lost her virginity at a really early age, according to her, but she never slept around…
"I was in a full relationship for about a year-and-a-half from the time I was 15.  We started talking at 13 and I was with one person until I was 18 years old.  I didn't have the whole "sleeping around" thing."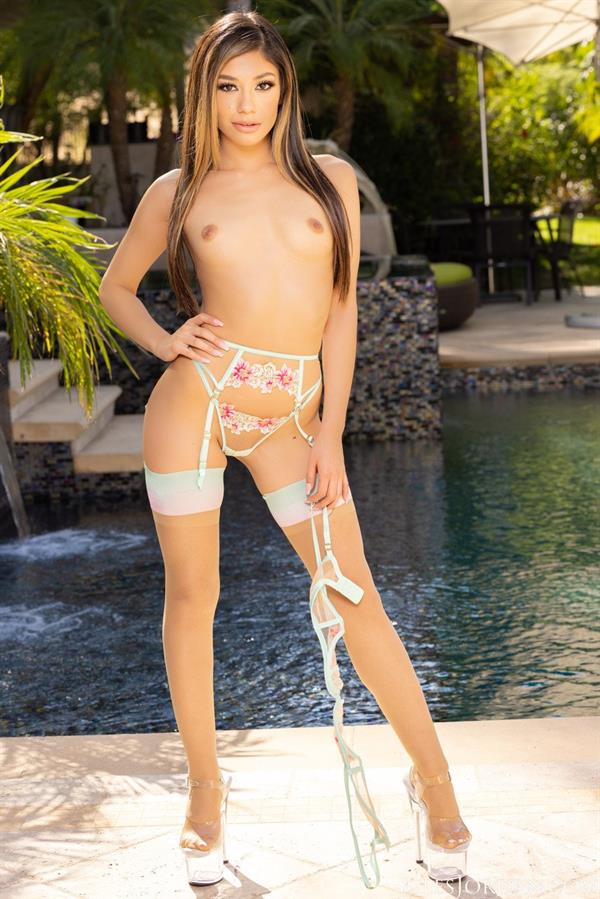 She had about 15 to 16 partners prior to her porn career.  She also had experiences with girls and her first time was when she was only 13.
Her favorite position is cowgirl or on her side and she gets turned on by aggressiveness with passion.
She masturbates every day using toys or her hands and she likes cum on her face or breast area.  Oh, and she is also a swallower.
Xxlayna Marie Gallery
Follow this hot woman on Instagram for a more personal connection with her.
And don't forget to check out our Xxlayna Marie page for more of her stunning nudes.