Now, this bombshell can handle your roughest and toughest fantasy.  And she could probably out-tough you in that imagination of yours.  I mean, look at her…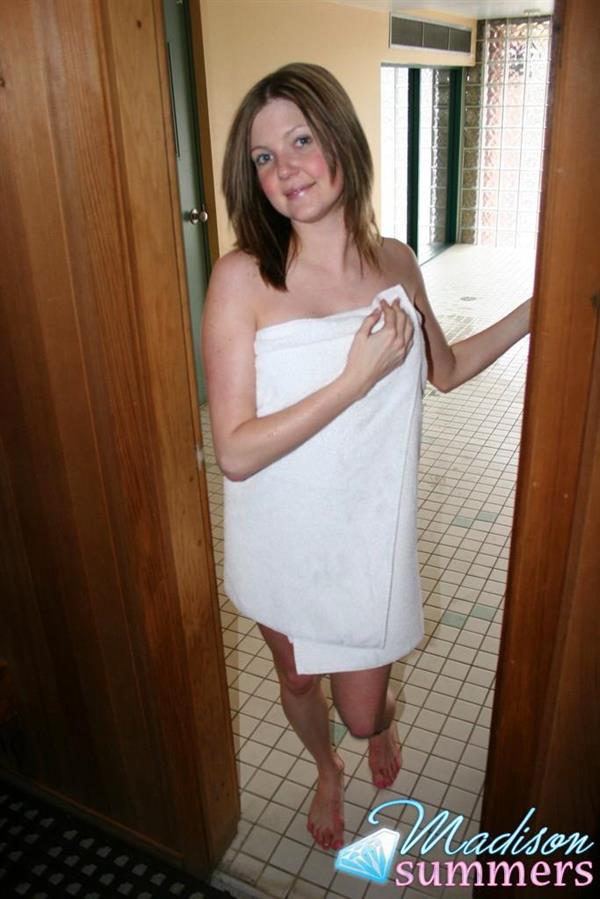 Oh, that body is to die for.  Her tits are perfect and you just got to love her areolas.  I'm pretty sure things (wild ones, of course) are going through your head right now.  Imagine.  Just imagine…  going home to this woman for a fuckathon.  Your mind (and your hand) would be busy tonight, my friend.
Who is Madison Summers?
This blue-eyed, 32C-27-37, all-natural bombshell is an American adult actress, exotic dancer, content creator, and model.  She has garnered quite a following due to her scenes for productions such as Evil Angel, Reality Junkies, and Team Skeet.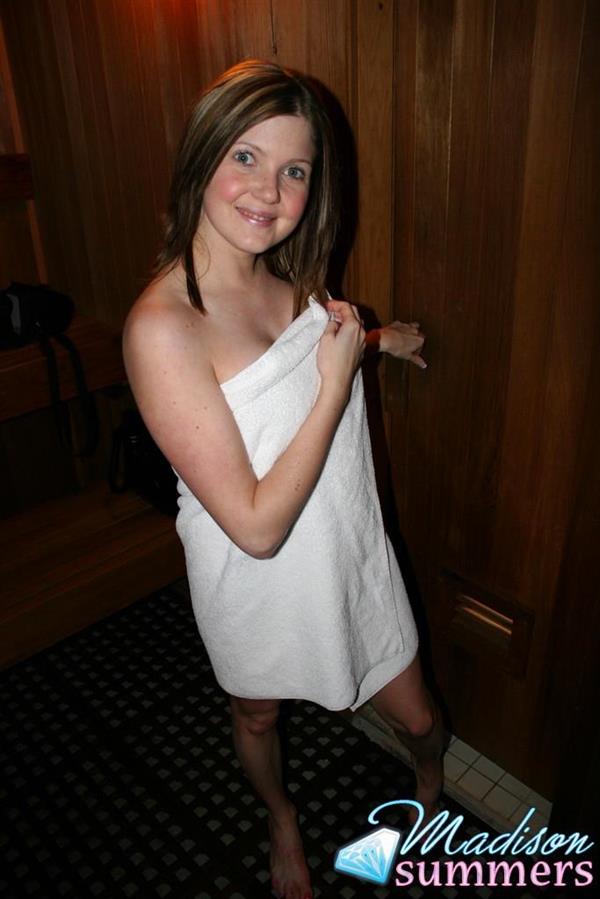 Madison Summers was born on November 29, 1996.  She was born and raised in the Midwest. 
Career Journey
Prior to porn, she was stuck in a corporate lifestyle for 5 years but got laid off because of Covid and just decided to please us with her skills on-cam.
"Right when I got laid off, literally that night, I said, 'Well, I'm going to the strip club! I have to turn it around!'  And I got a job that night.  I was thinking about porn too but I wanted to see if I enjoyed sex work enough before I did it; before you're locked into porn.  I've been dancing for a year and I still do it on the side."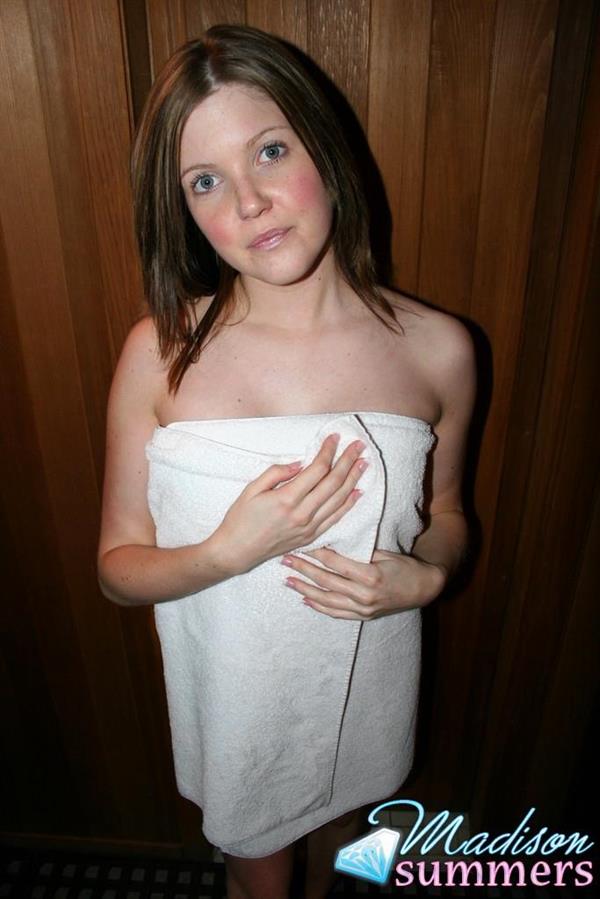 And how she came up with her stage name…
"'Madison' was just a name that I always liked.  But, also at the club, when someone asks what your name is, I can just say Madison because it's a real-sounding name.  And then 'Summers' came about because summer is my favorite season."
Hot Curiosities
Madison is into the Alpha Male type. She likes 'em confident, goal-oriented and has a sense of humor.  As for girls, she likes them "girly girly" with a good personality and down to earth.
Madison is a big foodie so she goes to a lot of restaurants when she is not busy with her career.  She also spends time with friends and is always trying new things.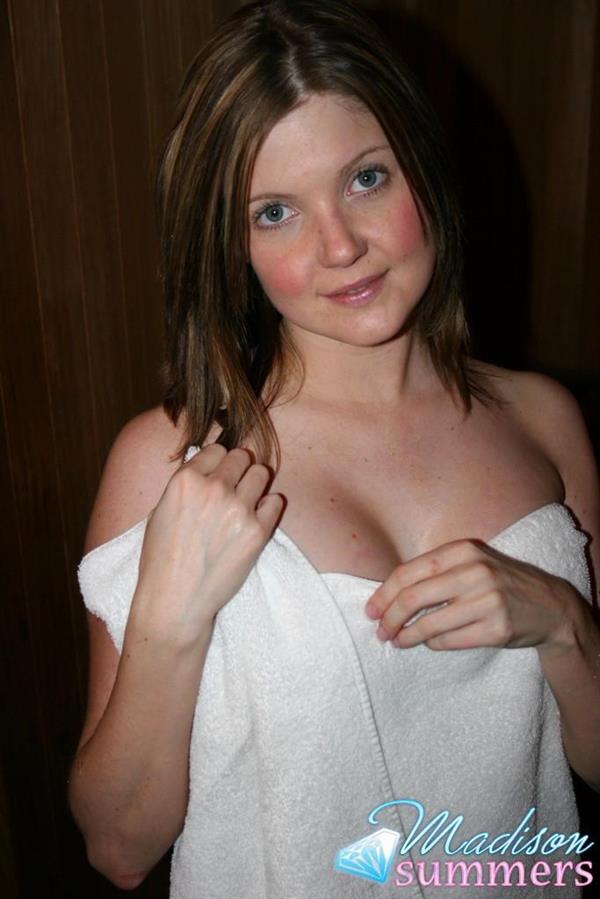 Madison listens to Hip Hop, R&B, and pop and her favorite movie is Wolf of Wall Street.  She is also an anime lover and watches new ones that come out on Netflix.
Her favorite stars are Riley Reid and Adriana Chechik, by the way.
Sex Talk
Madison lost her virginity when she was 16 and it was in a school stairwell.  And yes, classes were ongoing.
"I was horny all the time and still am, obviously, that's why I'm in porn.  I had this friend.  We messed around but not full-on.  We were walking around and just ended up banging.  I fucked a lot of school buds by the end of the year."
Her first time with a girl was a couple of years before she lost her virginity.  She didn't do full-on girl-on-girl sex until she was around 17 or 18.  Her first anal was also around that age (during prom night and she enjoyed it).  Madison also had threesomes (with a boy and a girl) then but she never did two boys.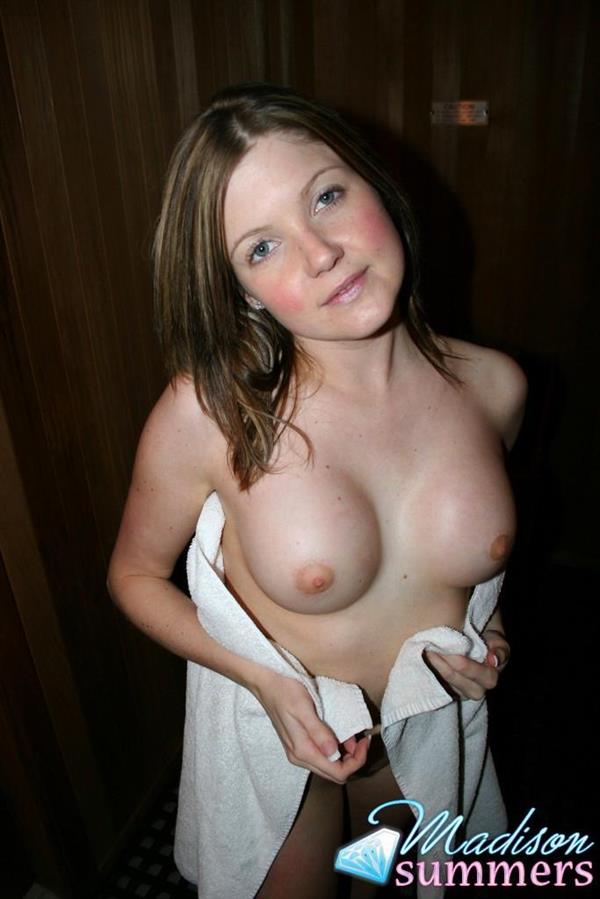 Her favorite positions are doggie and cowgirl and she gets turned on by being dominated.
"I like a lot of choking, hair pulling, spanking, masochist-type stuff."
Madison masturbates every day and she switches between her hands and her Hitachi.
As for the kinkiest she has ever done…
"I went to a sex club once with a group of friends a few years back and I got fucked in front of a crowd.  That's when I realized I was an exhibitionist so the cameras definitely don't bother me now."
Madison Summers Gallery