This heaven-sent Latina is truly hot.  And I mean HOT.  She's the type you'd want to bang from when you open your eyes to before you sleep.  She possesses an innocent Latina hotness that you'd just want to corrupt.  Yes, Angel Gostosa will become your favorite.  After this article, you'd probably need to buy a new box of Kleenex.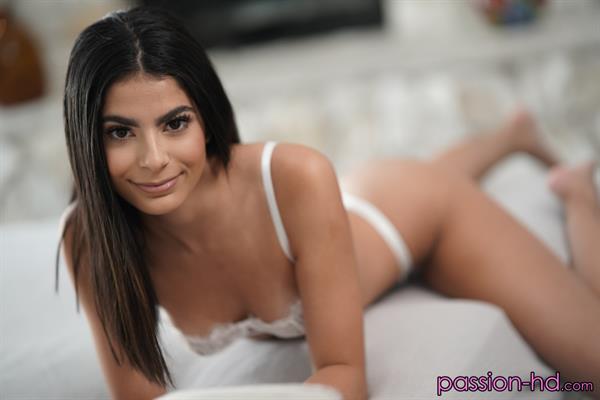 That above photo says it all.  You will never get enough of this young lass, I tell you.
Who is Angel Gostosa?
This adult actress possesses a 30B-25-36 all-natural body.  She was born on Valentine's Day in 2003 and is one of the youngest adult actresses today.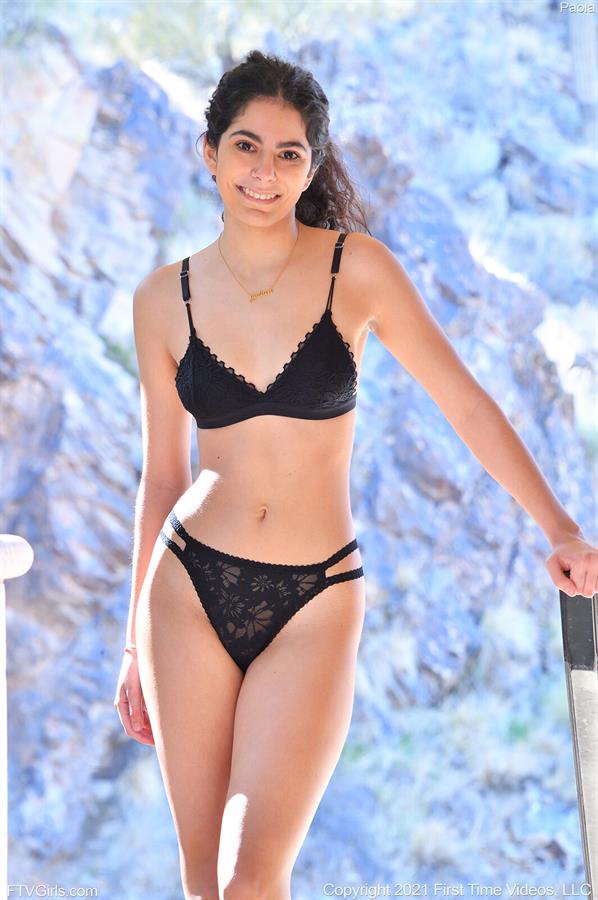 "I grew up in Virginia and I'm still here.  I've lived here my whole life.  My parents are Brazilian so that obviously makes me Brazilian.  I'm a first-generation American and I speak Portuguese."
Career Journey
Her career began after being discovered on Twitter (she promotes her OnlyFans on Twitter).  An agent got in touch with her and asked her if she wanted to do porn.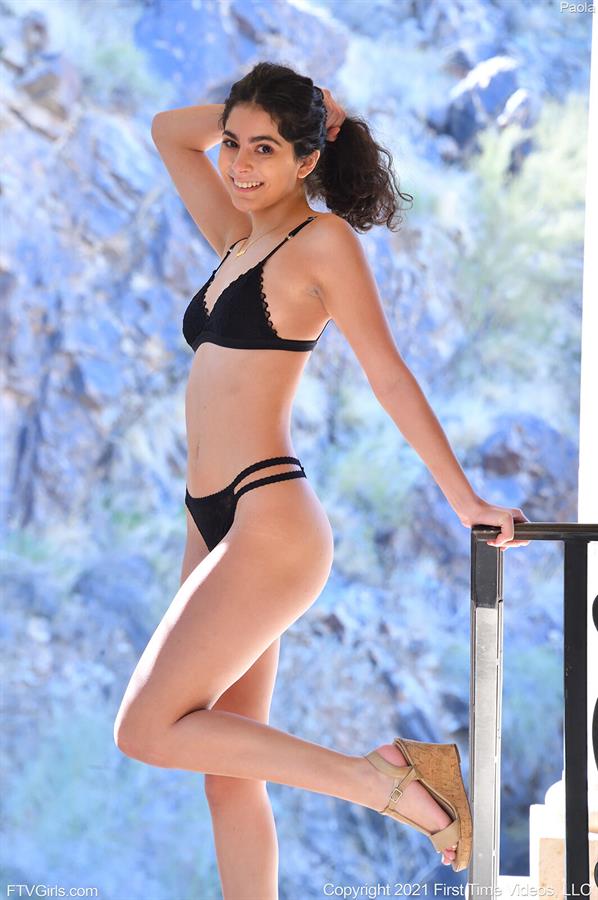 But prior to that, she began her OnlyFans account after she turned 18.  And as for how she got her screen name…
"Before I even turned 18, I thought of my OnlyFans name.  So I knew my stage name was going to be Angel but I couldn't come up with a last name.  I asked my agent and he suggested Gostado which means sexy in Portuguese."
Hot Curiosities
Angel likes attractive guys.  Or at least attractive to her, she says…
"As for personality, he doesn't really have to have a personality."
Off-camera, she likes going to the gym.  Working out and hanging out with her friends is her thing, she said.
"My favorite movie changes often because I'll watch something and think it's awesome then the next movie, I'll think the same thing and forget about the other one."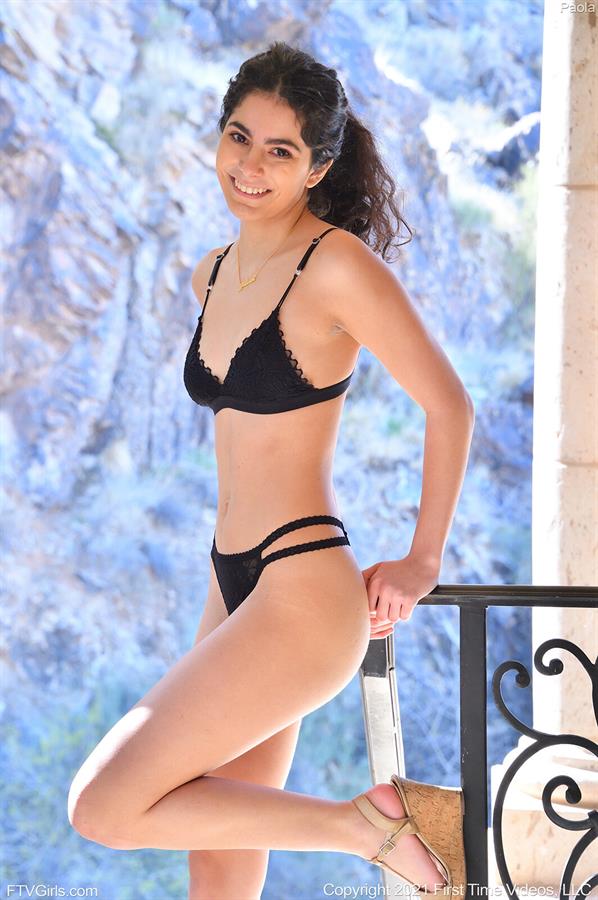 She loves watching anime and as for her favorite food…
"Brazilian. Coxinha, that's chicken croquets and they're so good!"
Sex Talk
Angle lost her virginity when she was 16. It was to her boyfriend since she was 15.  After that, she had 3 different guys in a row and didn't get a chance to sleep around.
Her favorite position is doggie and she gets turned on by choking, neck kisses and sucking, and getting tied up.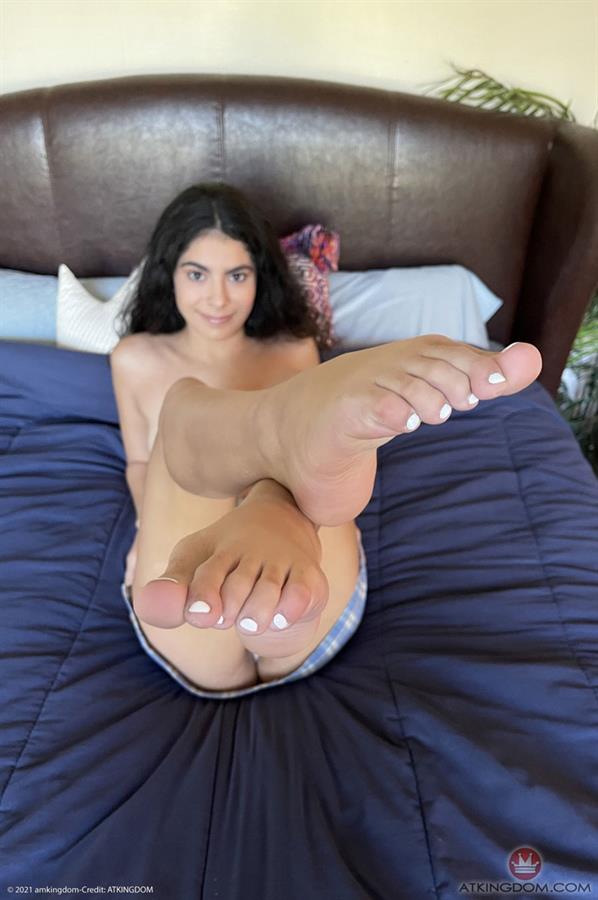 This kinky angel is submissive and she masturbates every day using her magic wand.
Angel loves creampies and is quite a swallower, she claims.
Angel Gostosa Gallery
Follow Angel on Instagram for the latest about her.
And do check out our Angel Gostosa page for more of her nudes.