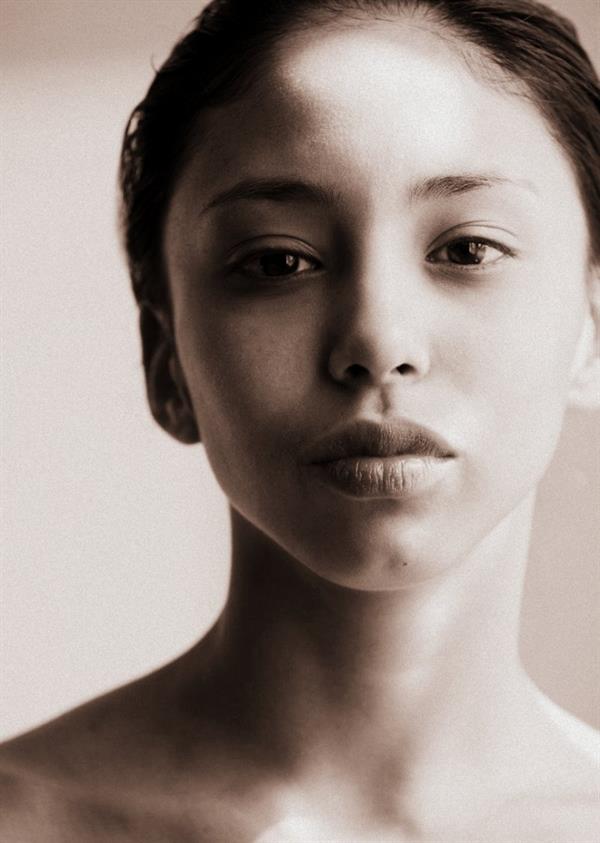 The first time I saw Alexis Love onscreen I literally shut my computer off.
This was because I was afraid the authorities would barge into my house and accuse me of watching someone too young to be on video. That was in 2006.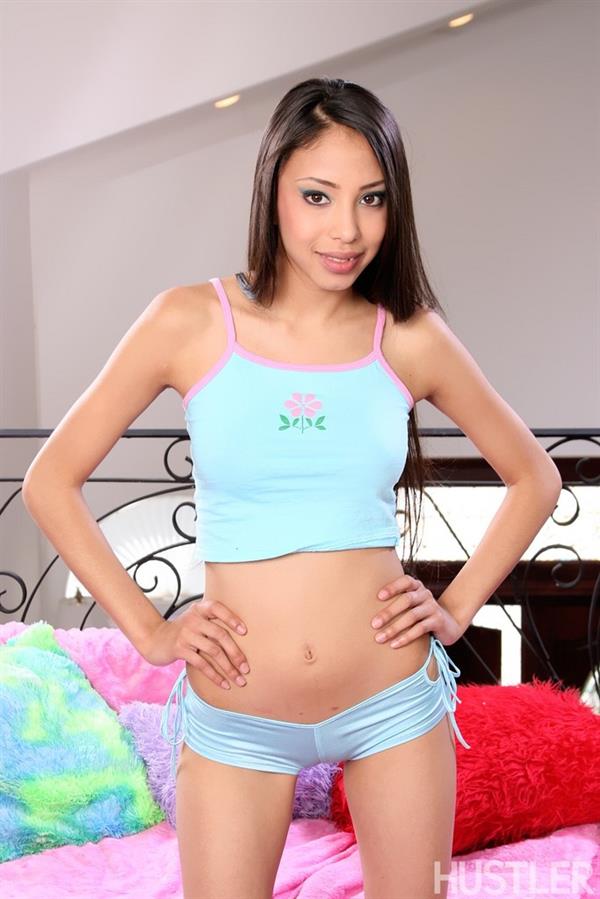 It's 2017 now and I still have to go inside the closet in my basement and use a revolving IP address when I view her videos. She never seemed to age all throughout her tenure in the business!
Not only does she look young, she also looks like one of those Thai girls (or any of those exotic Asians) that men my age find irresistible which ultimately lands us in the slammer. It's worth it if you're into that type of stuff. Like I said before, to each his own right?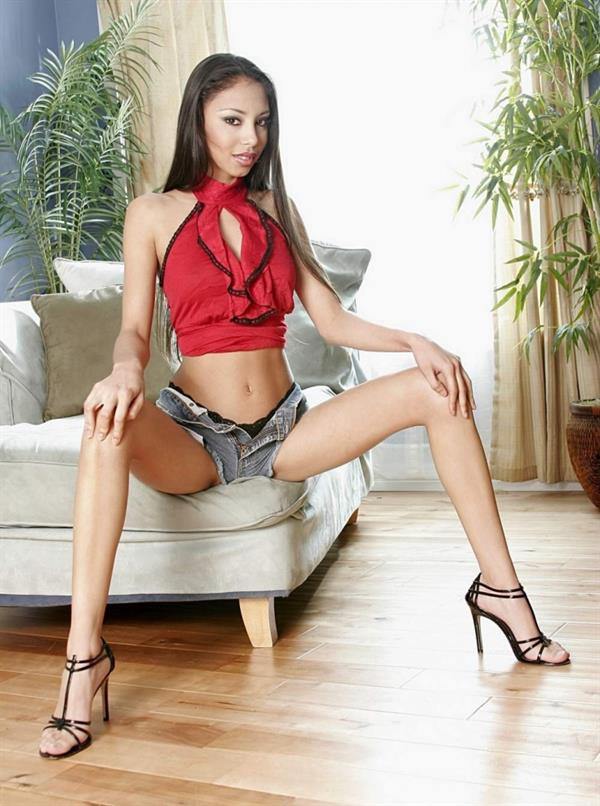 Alexis Love is perfectly legal though. She is young looking but she's 30 now. She still looks 18 though.
And can you blame me if I said she looked Asian? I've had my fair share of Thai girls and she basically has the same looks: brown skin, black hair and almond shaped eyes. She also has a fantastic body. Tiny but sexy.  And those lips… damn. The only thing that betrayed her lineage was her accent. When I found out she was Latina, that started me on a path to finding the hottest Latinas in the porn industry. Back then, I was just exposed to the regular stuff. And man, when I found out there was a whole slew of hot Latinas out there, that opened my eyes to a world filled with wonderful colors.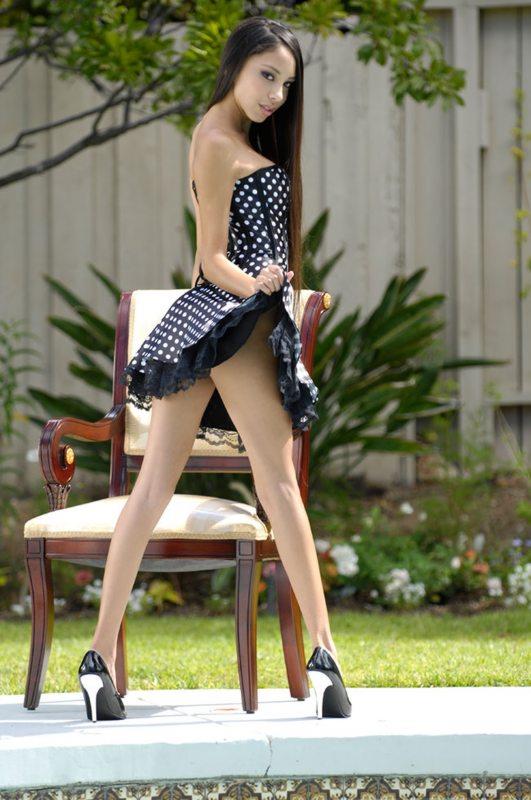 So, Alexis Love… she was a very popular actress back when she was active in the industry and she still hasn't completely faded away from the scene entirely. In fact, I just saw pictures of her and Jayme Langford in a lesbian shoot and that really made my day. Seeing two of your favorite porn stars in action, locked in a Sapphic embrace is truly a wonderful sight!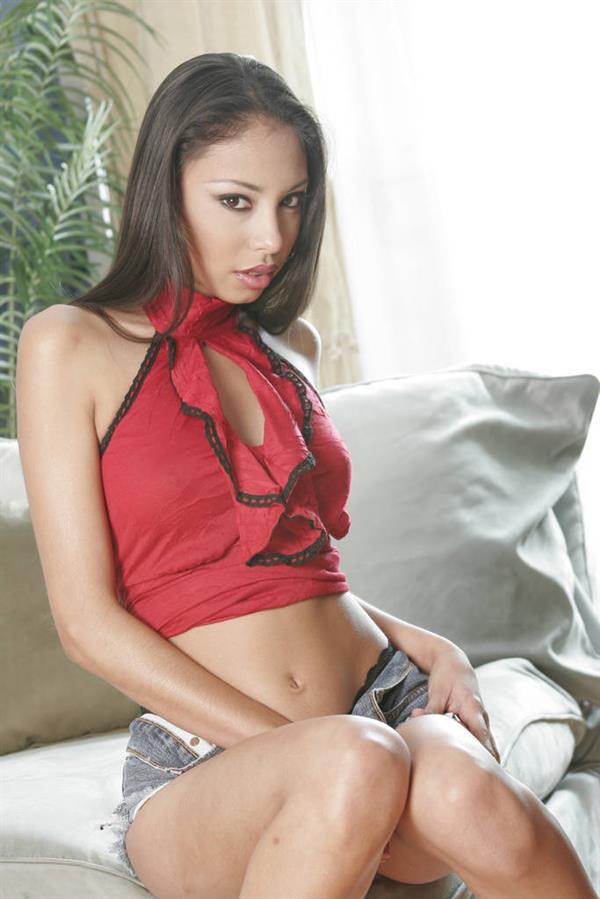 Alexis Love started out at the very young age of 18. Having lost her virginity to her boyfriend at 15, I guess you could say, she already had prior experience allowing her to handle the demands of being onscreen naked with men. The funny thing is: before porn, she only had one guy to make love with.  She wasn't promiscuous but she must've had a lot of practice with that guy because she did pick up a few tricks along the way.
But, there's a huge difference between making love in private and fucking onscreen with people on set taking care of other business.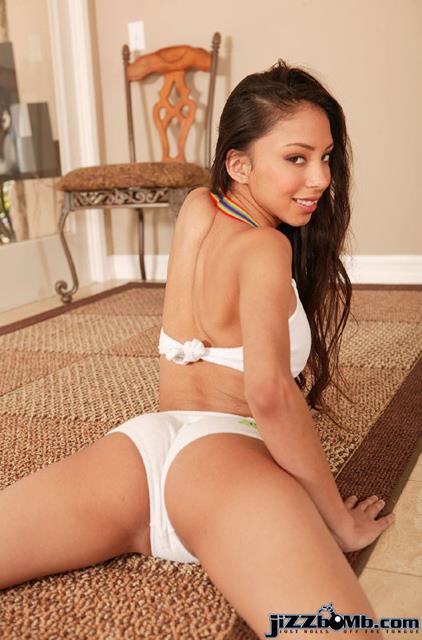 In one of her very first scenes (maybe it was her first scene ever) she performed for Ed Powers and in that video you could see that although she was fully committed to doing the video, there was still a little bit of apprehension for her to do it with a guy other than her boyfriend. She got lucky though, she was in good hands!
We get treated to her lovely petite body. She may be tiny but when you pair that minute frame with 32Bs you're given an illusion of a bigger pair of knockers.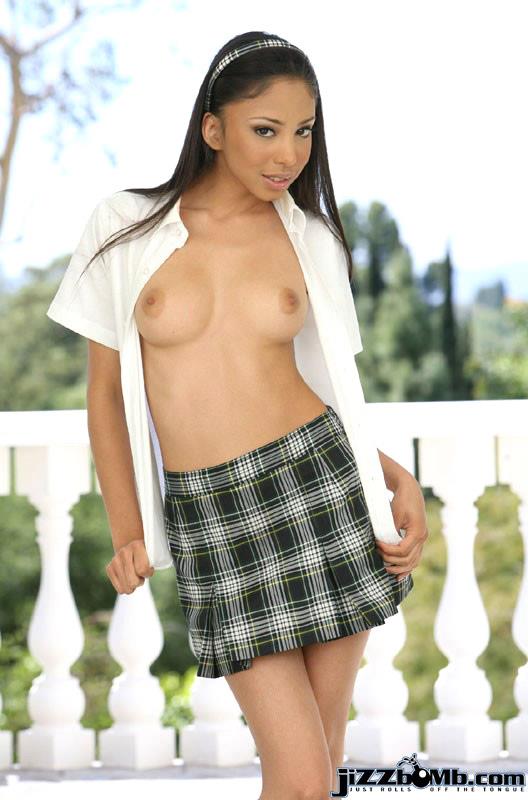 Fully clothed, Alexis Love can easily hide the fact that her breasts are too big for her. But once they're set free, oh man, you're treated to a sight to behold! Her tan skin and slightly darker tinged nipples are perfect!
She is a tiny girl at only 5'3" and weighing less than a hundred pounds. This made it a great opportunity to pair her with really big guys to emphasize that fact. Heck, even Ed Powers looked like a giant in bed with her.
The interview is candid and Alexis Love answers it all eagerly with a girly voice that seems to young even for someone like her.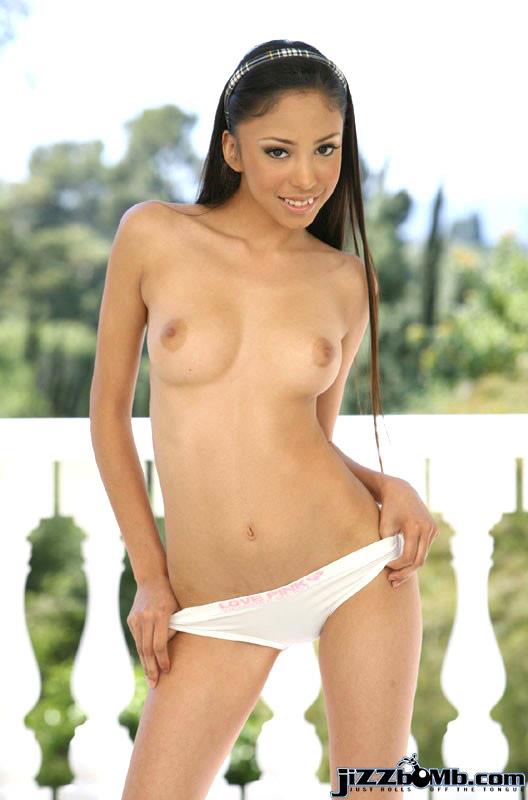 As the interview wore on, Alexis sheds off her clothes and starts us on a path of delightful imagination as I picture it is my hands and not the old man onscreen caressing her.
Alexis starts off with a blow job. It's okay by my standards. Not exactly up to par with what she was able to do in her later years in the industry. It is sensual though. As if she were still sucking off her boyfriend… lucky guy.
I could just imagine what her mouth felt like with those luscious lips and slightly less than perfectly shaped teeth. It doesn't take away from her looks though. In fact, it just adds to her authenticity at the time of shooting.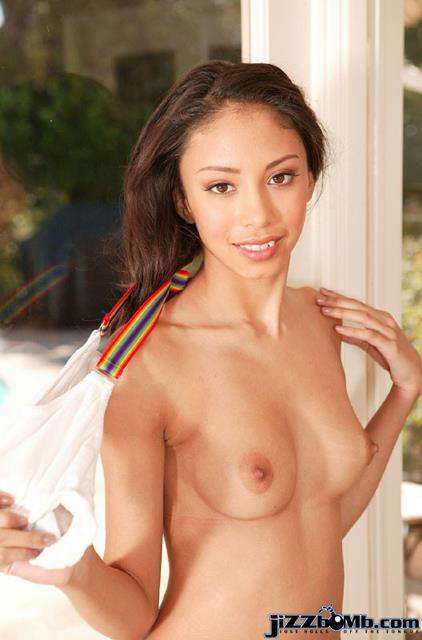 When she gets onto her back and gets her pussy eaten, Alexis Love moans, trying to rein in the impulse to shout as pleasure shoots through her body. Her partner has great pussy eating skills and I think she showed a lot of self control as she silently whimpered on her way to an earth shaking orgasm.
When it was time to penetrate her, we are given a shot of her pussy overflowing with her juices. It's a good thing she was that wet because with a really tiny pussy, any dick, no matter how small would have a hard time entering her. This time, her partner's cock was easily able to push through her feminine defenses.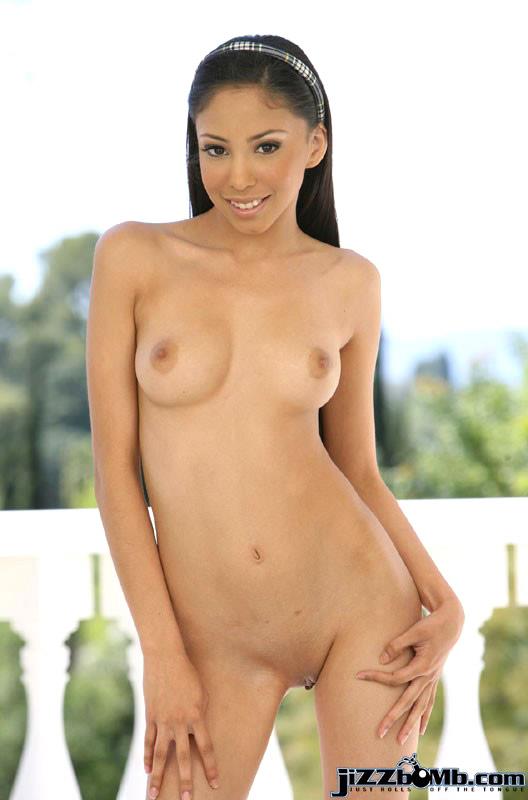 Her fat pussy lips immediately engulf the pulsating rod creating a vacuum around it. The thrusting immediately starts and the camera gives us a shot of Alexis Love with her eyes closed lost in a world of sexual pleasures. Now we get to see how she really is in bed in her most honest state. It is lovely to behold. It is innocence entering a world of sexual knowledge.
It is the start of a porn actress' successful journey into the porn industry.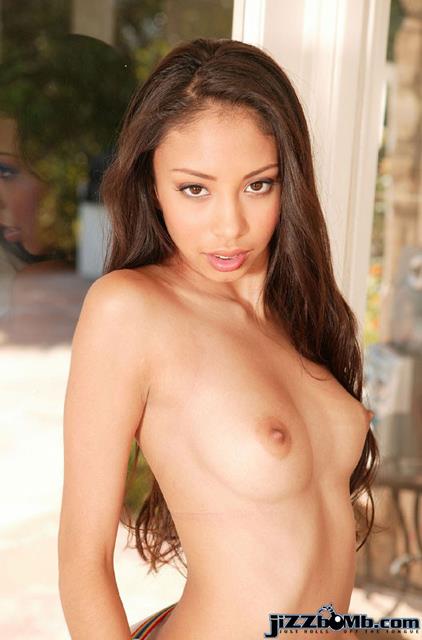 Not content with me just describing it? Oh well, here's the video:
And she did become a big star all throughout her tenure in the adult film industry.
Although she stayed for nearly a decade making guys like me long for her she only made around 230 films. For someone who's been in the business for 7 years, that number is pretty low.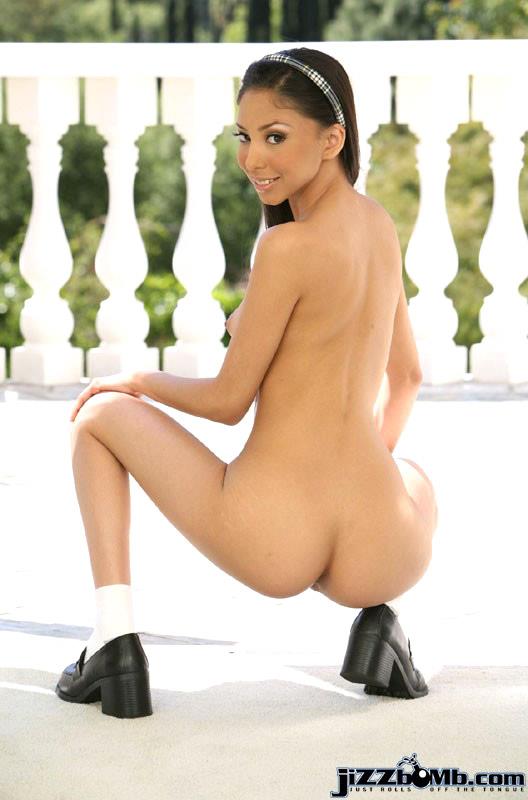 And what's the reason for that? Well, Alexis Love only picked the best films to shoot. This decision to create a less number of films resulted into higher quality films which catapulted her status as a grade A porn actress!
Young porn stars should listen to her advice when it comes to making it big in the porn industry. Always go for quality over quantity.
Here's an example of what that quality looks like and why she has stood the test of time:
She acted in lesbian films predominantly but wasn't averse to doing the usual threesome and gangbang films. But the films I truly enjoyed her in the most were her solo masturbation scenes and cum swapping scenes.
She's a nice girl but she can be downright filthy if she wants to be! She can play the part of a perfect girlfriend or the sexual wildcat in bed without missing a beat! Other roles she's been known to play are all related to exploiting just how young she looks like cheerleaders, daughters, nieces and high school girls. and in all of those roles, you'd find it hard to believe that she was already way over 20 years old. Heck, even now, if she decided she'd want to play those roles, I'd bet she'd be able to pull it off and none of us would be any wiser!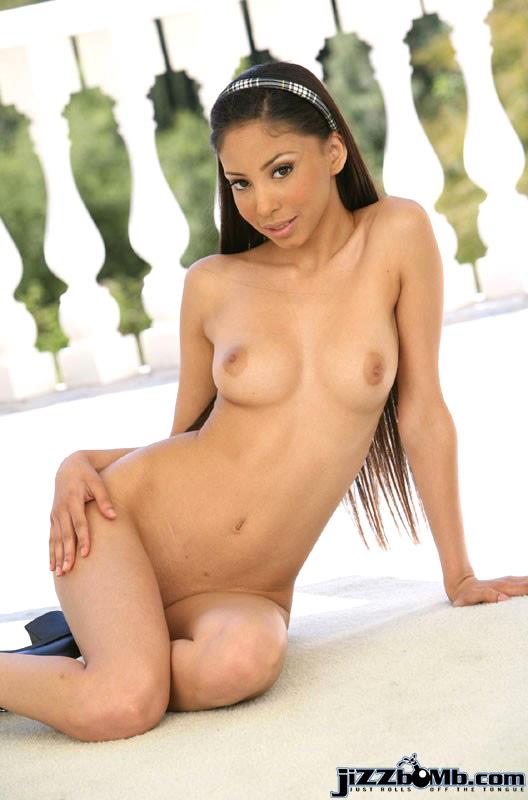 She's also been in lots of photo shoots and is quite active behind the scenes in the Adult film Industry. She may not be active onscreen anymore but her presence is still felt thanks to her active participation. The last time I saw her was in a recent Barely Legal Magazine which made me reminisce all the lovely times I had with her onscreen and me in the basement with the lights turned down and all the shades drawn shut in a paranoid fashion. Photos of her are still popping up everywhere so she is still a bit active albeit not in video form anymore. That should be enough to sate the craving for her for the hardcore fans!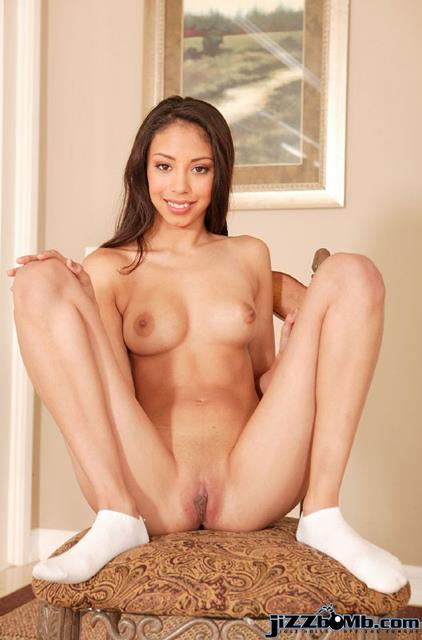 She's grown up now but she's still managed to maintain that barely legal look. If I didn't know her real age and you told me she was only 18 today, I'd believe it. Her looks and body can definitely give all the new starlets coming in the porn industry's revolving doors a run for their money.
And that's why Alexis Love deserves all the love from her legions of fans even to this day.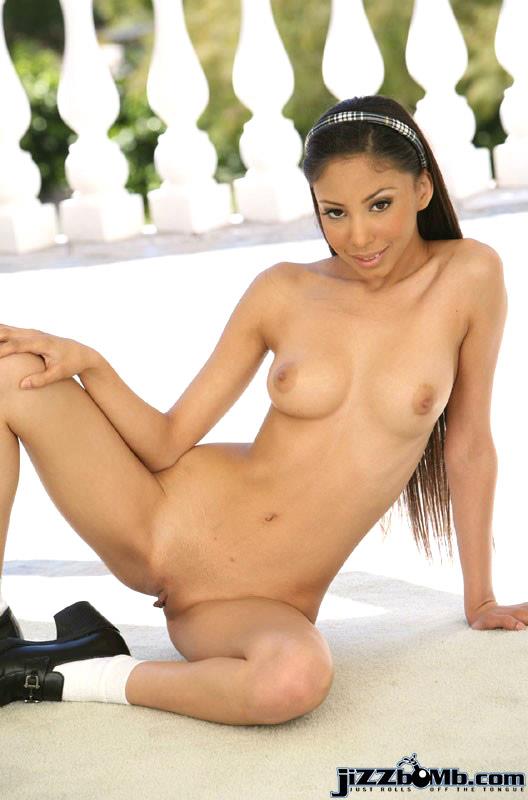 So what else is she doing nowadays? Alexis is active on Instagram and Twitter and loves going to the beach to jet ski. This Latina loves to skim across the waves and thanks to her successful career in the porn industry, she has the means to afford the high life if she wants to today!