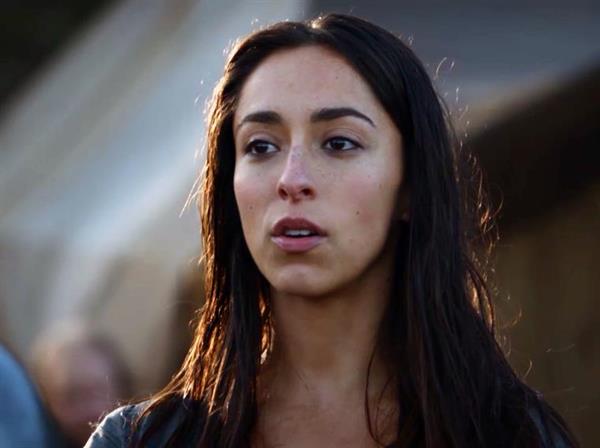 One of the most shocking things anyone's seen on the Game of Thrones TV series is the Red Wedding.  If you haven't seen it yet then I don't know which rock you've been living under but that was one hell of an episode.
That scene couldn't have worked had it not happened to a character as beautiful as Talisa Maegyr.  She was a lovely girl of noble descent who decided to live the life of a healer instead of planning dances and other frivolous activities ladies of her social standing were expected to partake in.  In short, she was the personification of everyone's ideal of what rich people should be doing in the real world.
Talisa Maegyr was played by Oona Chaplin.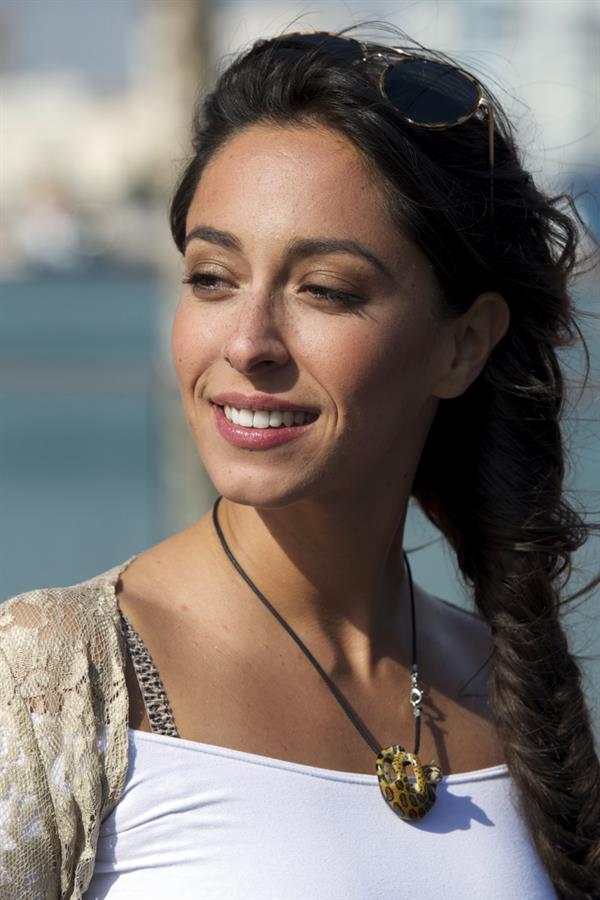 It's funny how similar their lives seem to be.  Oona Chaplin was also born to a somewhat noble family.  Her great grandfather was Charlie Chaplin, her mother was Geraldine Chaplin and her great great grandfather was none other than Eugene O'Neill a world famous playwright.  Her father was also a cinematographer.
For all accounts and purposes, she was born into royalty.  Well, Hollywood royalty because we seem to be hell bent on worshiping these people who grace our screens.
Like Talisa, Oona decided that she wouldn't be one of those kids who grew up under the limelight and be too self indulgent.  Instead, she dedicated her life to learning and honing her craft to deserve to be a part of today's mainstream media.
She studied at the Royal Academy of Dramatic Art after she graduated from Gourdounston school where she was enrolled under a scholarship program.  So, none of her family's money was really spent on her education.  She did it mostly on her own and simply relied on moral support from her mom instead of financial support.
And instead of demanding she get big roles because she carried the Chaplin last name, Oona went to each and every audition available and competed with actresses for the same roles she could've easily gotten had she mentioned her great grandfather's name.
So reel life and real life between Talisa Maegyr and Oona Chaplin were somewhat similar leading to more credibility for the actress to play the part.
We covered more about Oona Chaplin's life and career in our Hotness Rater article on her so head on over there to read up and get to know her more because we're going to be shifting gears in the next couple of sentences on this article.
Why?  Because, we want to focus on more important things about Oona Chaplin, which would be her smoking hot body and wonderfully tight ass.
How tight?  Tight enough to make a nobleman's britches get tighter at the sight of her.  Yeah even though she was all splattered with blood, mud and gore, Talisa's beauty still shone through and Rob "The Young Wolf" Stark could barely hold his emotions back.  Heck, he broke a couple of oaths here and there just to be with her.  Too bad they can't be together in this life because breaking one's oath is tantamount to a death sentence in the world George RR Martin made. Ahhhh but we're getting way ahead of ourselves here.  Let's celebrate her life however short it may have been in the series.
But let's take a few short cuts here and there because I don't want to get too sappy with her.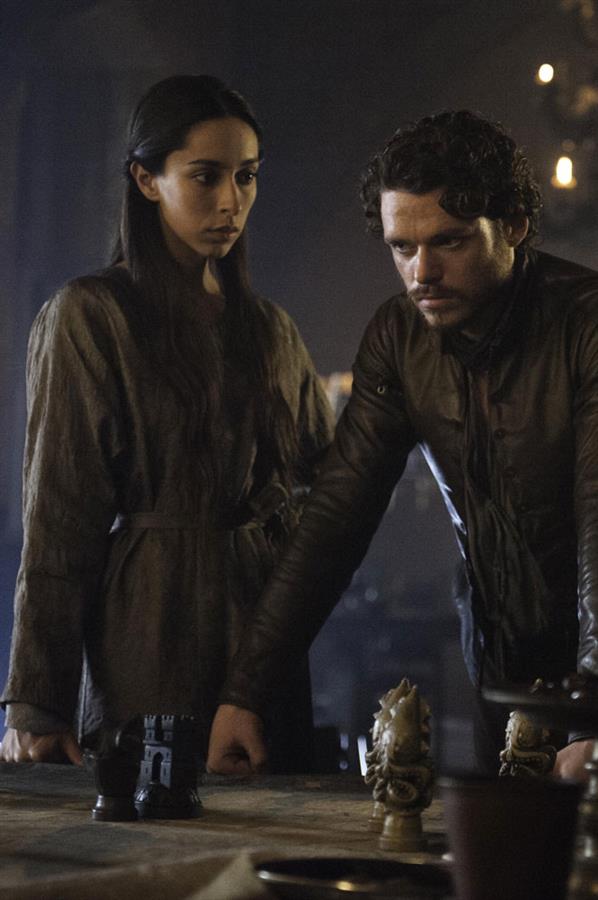 She met Rob on the battlefield and they fell in love… okay?  Yeah that's basically the whole story between those two.
And now for the juicy parts:
Like every nerd I know, George R R martin has a thing for naughty nurses.  And as a brilliant writer he managed to insert one in his epic without making it too obvious.  And that naughty nurse is Talisa Maegyr.
Oh yeah she's all business when out in the front lines healing the bloodied but when the tent flaps are drawn close and the lights all turned down, Talisa is one horny girl and she's gonna go after the King of The North without any stops.
After a brief conversation they immediately go at it and tear off each others clothes in a frenzied manner. You know Talisa's a freak because in those days women were expected to be subservient to their male counterparts. Talisa would have none of that crap and we can see her mounting Rob utterly dominating him with her passionate kisses and heady scent. This girl isn't shy at all.
In the aftermath, Rob gets up and tells Talisa that if she doesn't put some clothes on he's bound to attack her again to which she replies "then attack".  Not only is she a freak in bed but she's also an insatiable freak in bed!
No wonder Rob ends up asking her to marry him.  I mean what more could he ask for?  She's pretty, has an incredibly hot body and the intelligence unheard of in women in those days.  In all aspects she was the perfect woman for the king he was going to be.
Too bad the fates had a different plan for them and their unborn child.  Yep, Talisa got pregnant and that could only mean one thing: they were going at it like wild rabbits each and every chance they could get.  It's a wonder how Rob managed to win a lot of battles with her in his bed at night!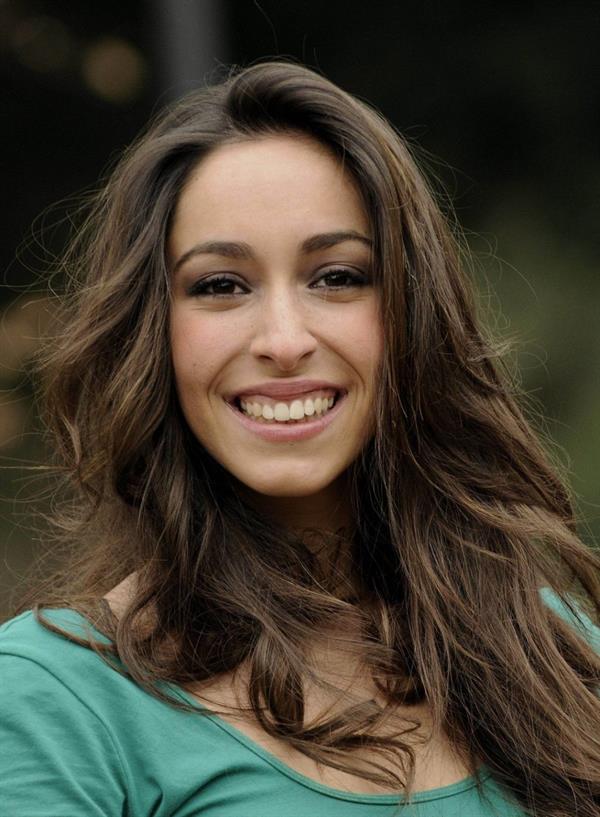 We all know how that ended and that was a sad thing for everyone involved.  That scene also affected a lot of viewers all over the world.  Their reactions ranged from stunned silence to stark raving mad as to how things went down.  I just think it was a brilliant scene and it really helped cement Game of Throne's reputation as a ground breaking TV series for this day and age.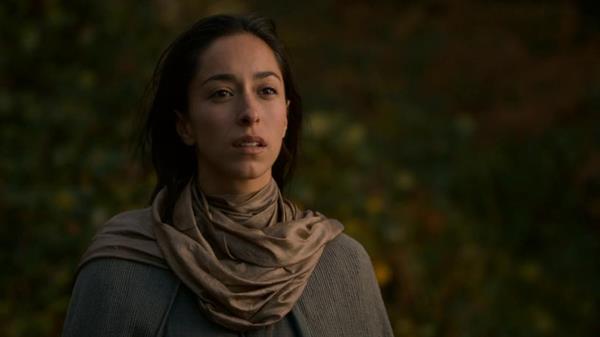 Lets just console ourselves with the fact that these two lovers died in each other's arms and they're probably up in heaven together (if there is one) and they're probably making quite a ruckus in the tent provided for them up there in the clouds!