Finally!  I get to talk about my favorite female actress in the Game of Thrones TV series!
Missandei!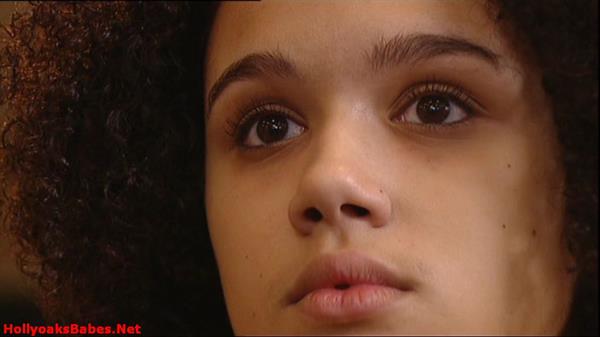 She started out as a slave girl translating for the slave masters as they dealt with the Khaleesi.  That helped her immediately find a way to climb the ranks when the Mother of Dragons chose her to accompany her after the deal was closed.
We all know how that ended.  As soon as the reins were handed over to the platinum blonde Targaryen, the slave masters were immediately put to death.
Now why do I love Missandei so much?
Well, let's see… she's definitely beautiful.  I mean come on, look at that tan skin and perfect body.  She also knows 19 languages. 19!  I barely know 3.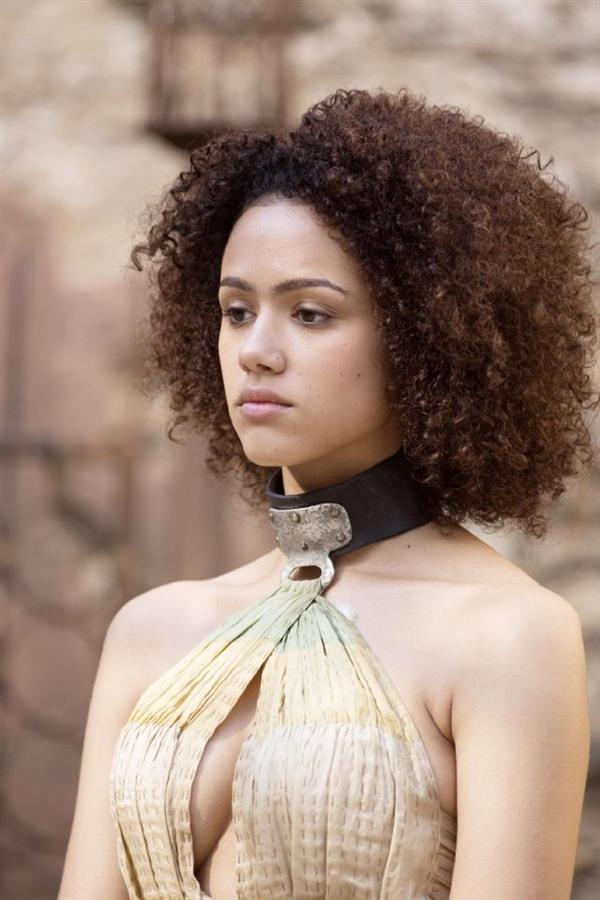 Granted it's a made up language but that's still quite a feat considering that as a slave she would've had no access to any proper educational system.  She learned those languages by exposing herself to the cultures of the people behind it and absorbed it well enough to speak them fluently.
But I think the best reason why I love her is because she contrasts well with Emilia Clarke's character.  Where Daenerys is pale, Missandei is dark.  Her calm demeanor is a good way to balance out the Khaleesi's temper.  She makes Dany more human with her social status.  She is the Yang to the mother of dragon's Yin.  She personifies good balance and harmony.  These are Missandei's great qualities.
I could stop there but there's more to Missandei than just that.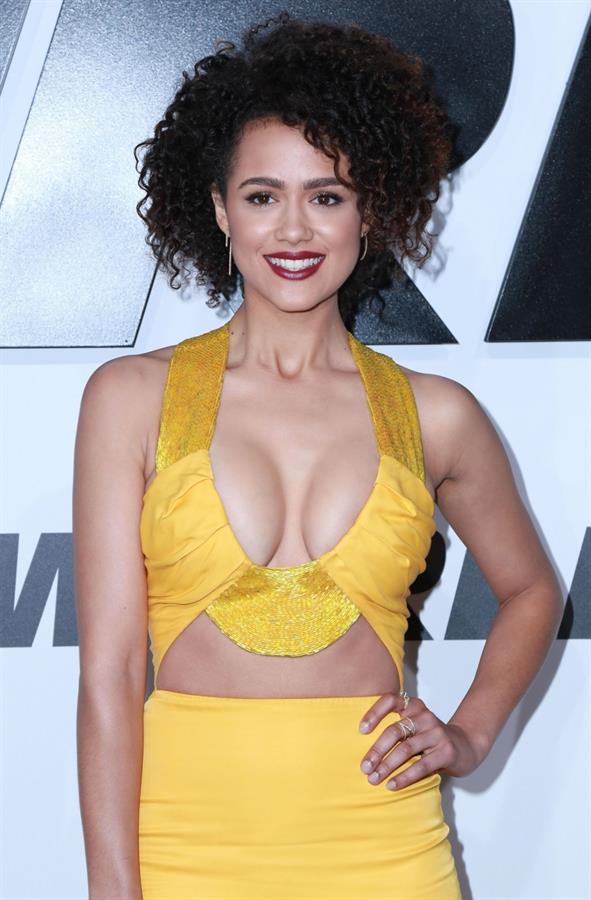 Missandei has the beauty and brains but she is not lacking in the body department as well.
And if you can make a eunuch's loins stir then you must be scorching hot right?  Grey Worm is totally smitten with her and here's the reason why:
And that my friends will always be the reason why Missandei makes my day.
Ever since her appearance on the show, I too, like Grey Worm have been totally smitten with her beauty.  I was smitten enough to track down Nathalie Emmanuel's past films and other appearances.  Head on over to Hotness Rater to find out more about Nathalie Emmanuel and her career.