(Spoiler Alert if you aren't caught up! – This post reveals details of prior seasons)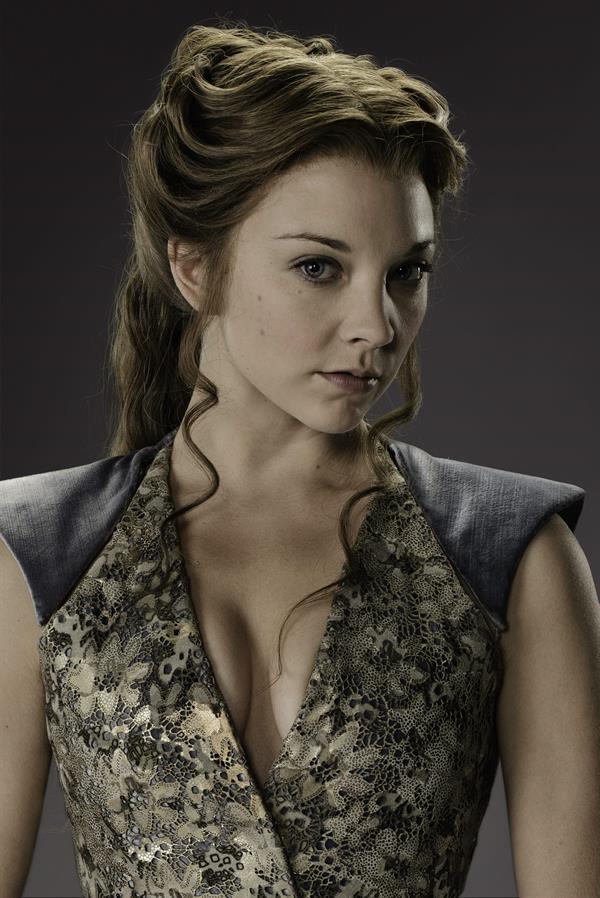 Natalie Dormer's character may have been killed off in the Game of Thrones TV Series but she continues to live on in the memories of legions of fans all over the world!
She is a sweet looking girl and I'd have to say it was a hard sell to try and pass her off as someone who'd eventually be the queen of King's Landing.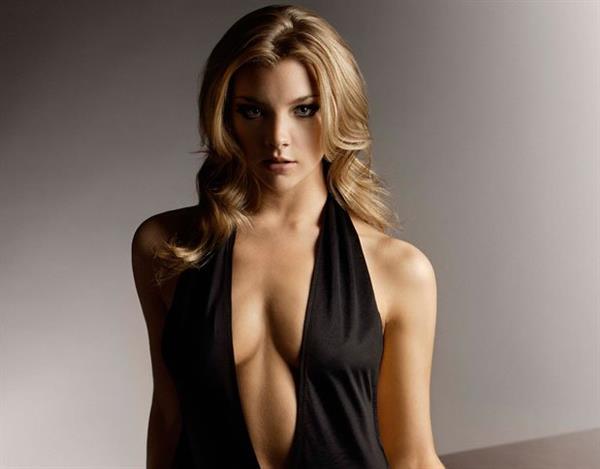 As Margaery Tyrell, Natalie Dormer started out playing her as a lady first married to Renly who had proclaimed himself heir to the throne after his brother Robert Baratheon died.  There's one catch though: he was more interested with her brother than he was with her.
Renly was definitely gay.  Heck he was probably gayer than the entire rainbow parade!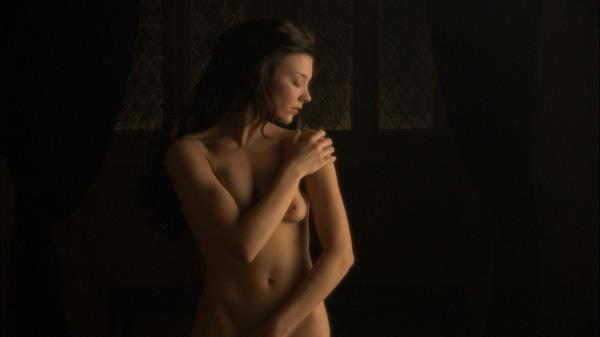 I mean, how could he turn down someone like Margaery who offered herself so freely to him?  She's got a smoking hot body!  We got a good glimpse of that when she shed her top off so they could consummate their wedding.  But nope, he couldn't get it up.  And that's bad for any king.
In an unexpected move, Margaery offered to do a ménage a trois just so Loras could help get him in the mood and he could get his baby inside her womb.  That might sound odd but she managed to say it in the most inoffensive way.  A totally classy move for a future queen.  The threesome didn't happen though so we didn't get to see that happen and she remained a virgin wife.
Renly eventually gets killed and Margaery becomes a young widow with her queenly desires dashed to bits.
Thanks to LittleFinger (Peter Baelish), she got another shot at becoming the regent.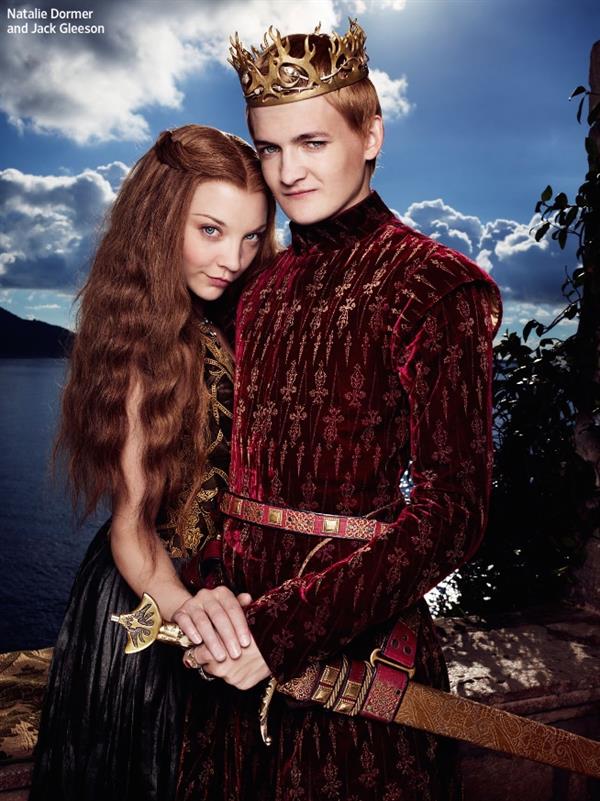 When Renly dies she gets shipped off to King's Landing and replaces Sansa Stark's place beside King Joffrey as his betrothed.  This is where we get to see just how awesome Margaery would have been had she become queen.  We all know Joffrey is a monster but she somehow tamed his sadistic tendencies enough so he would give her more respect than he did with Sansa.  I am totally in awe of her during the scene where it got tense between her and Joffrey when they discussed Renly.  He was holding a crossbow then and he was on the verge of doing something nasty to her had she said anything not to his liking.
She turned that situation around by dropping a few choice words and immediately moving towards seducing his narcissistic side even getting him to teach her how to use a cross bow.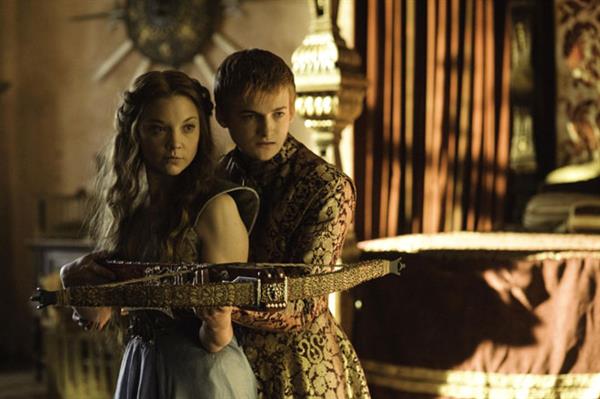 Still, Joffrey remained a selfish prick and she did get a few bruises here and there that she tried to hide from the public but she never wavered in her desire to remain as the queen.  She took everything in stride and remained composed all throughout that nightmarish ordeal.  Thankfully that was a short marriage as the evil bugger got his comeuppance when he induced a goblet full of poison and died right there and then.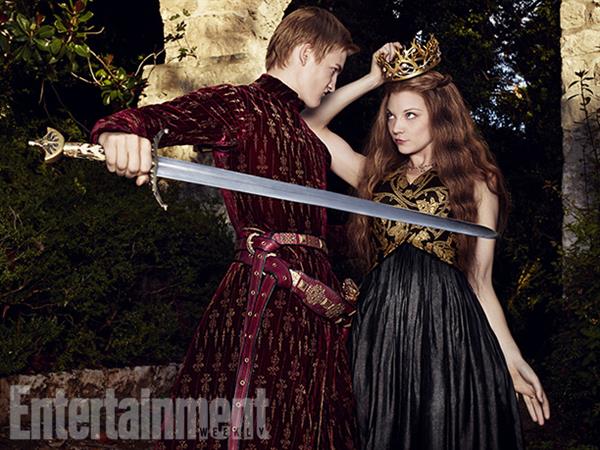 His death may have caused joy to a lot of people in the Game of Thrones realm as well as the millions of people who religiously followed the series but that left Margaery with another dilemma.  The death of the king meant she was no longer queen again.
Others would have quit by now but Margaery remained true to her words about becoming the queen and not just a queen.
Joffrey's successor Tommen was placed on her sights and it was a delight to see the games Margaery and Cersei played trying to see who would win.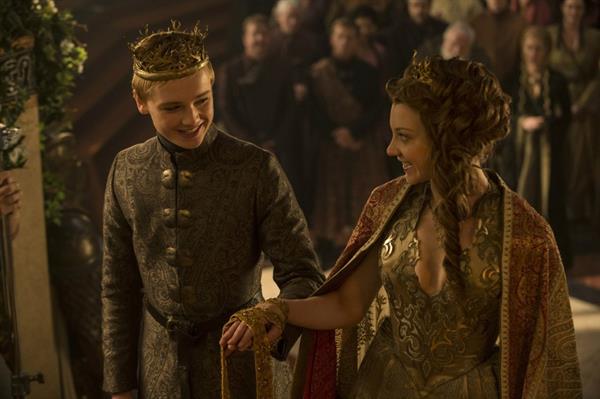 And when it comes down to obeying your mother as opposed to getting some pussy, any man would choose pussy.  And so Margaery gets the last laugh as she asks Cersei if she should call her Mother or Sister much to the latter's chagrin.
They say the third time's the charm and Margaery made sure that this would not be another wasted opportunity.  Oh she fucked him good.  So good that the only thing the new king wanted was to keep doing it every day for the rest of his life.  She must've been a real wild cat in bed and she definitely showed him the ropes.
Tommen was so smitten with her that Cersei eventually had to concede to the fact that she no longer had any control over her youngest son.  She relinquished her power and even went as far as swallowing her pride and offer Margaery any assistance if needed. The old queen had lost her power and the new queen had just gotten hers.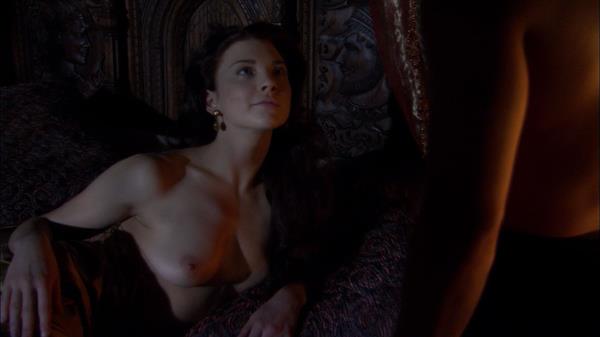 What made Natalie Dormer's character so appealing was the fact that although she was a conniving bitch underneath that sweet exterior, we all got blinded by her pretty smile and her outward gestures of being a good human being despite her ruthlessness when playing the Game of Thrones.  She may be sweet but she could also be manipulative and deceptive when needed.  I think she had to acquire that split personality to ensure her place beside her husband's throne.
Had she lived and didn't get blown to bits, I believe she and Tommen would've done some really good things for the realm.  To me, she was the perfect queen.
Long Live Queen Margaery.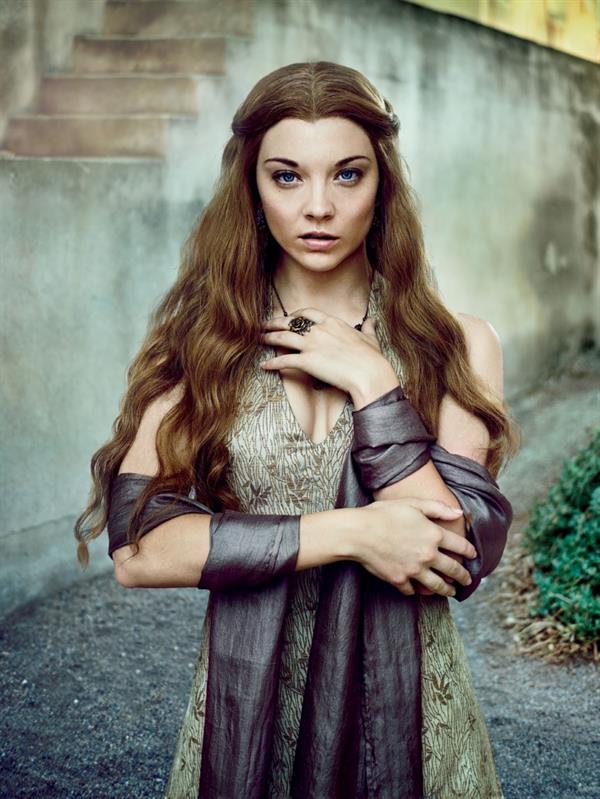 How did Natalie Dormer manage to create such a character?
Easy.
She's played a few roles just like Margaery before.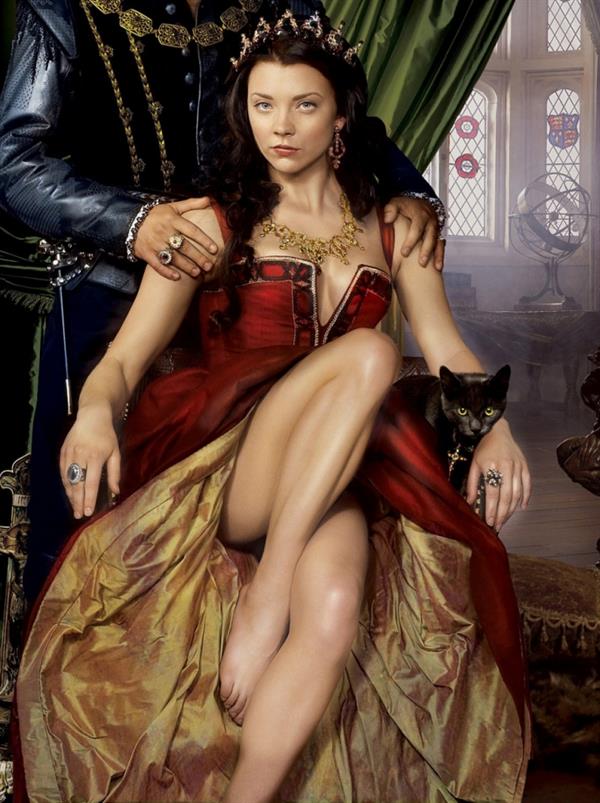 Before hitting it big with the GOT franchise, Natalie Dormer was already starring in some big budget films as well as TV series that garnered her great reviews. And, she's no stranger to taking her clothes off and performing sexual scenes with her co-stars on screen.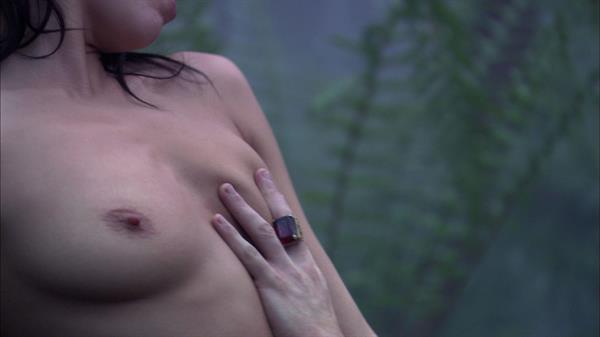 In the Tudors TV series, Natalie Dormer starred as Ann Boleyn and this is where we get to see the breadth of her acting chops as she portrays the character so well.  Although perceived as a sweet looking lass, she's not opposed to taking her clothes off in the woods for a quick tryst.  This is where we first see how sexy an innocent looking girl like Natalie could be.
After the Tudors (and a few TV series and films), Natalie Dormer appeared naked on the Fades series.  We are again treated to Natalie Dormer's sexiness onscreen.
All that past experience definitely made it easier for Natalie Dormer to play Margaery in Game of Thrones.  Maybe it was just like falling back into the same character she had with those other two TV series'.
Whatever the case may be, Natalie Dormer gave us one of her best portrayals of a very complex character and here's hoping she lands another great role again in the future so we can enjoy her sexiness and pretty face once again!
Long Live Queen Margaery!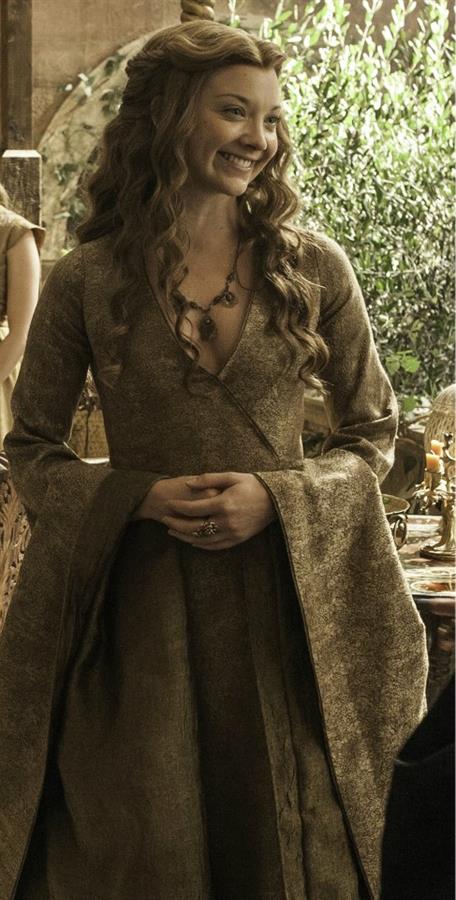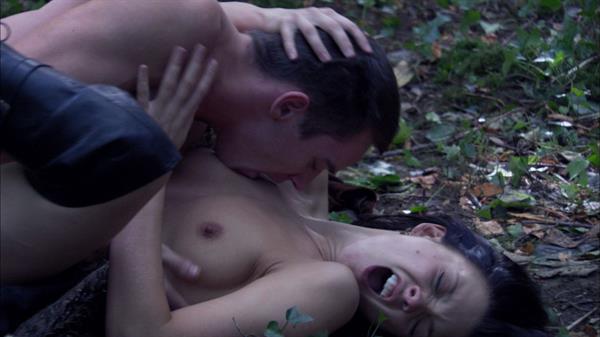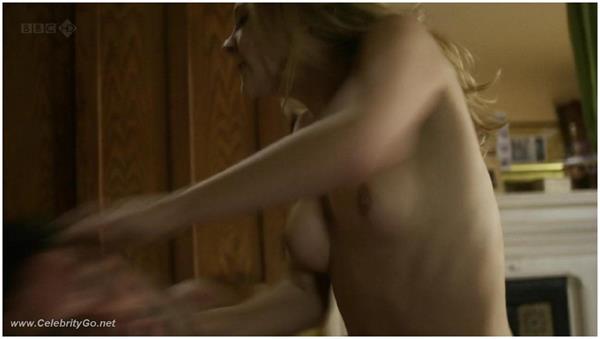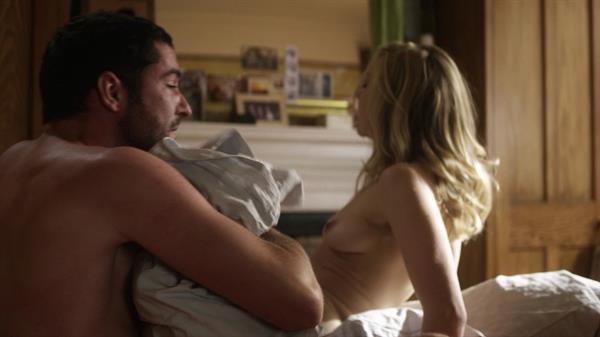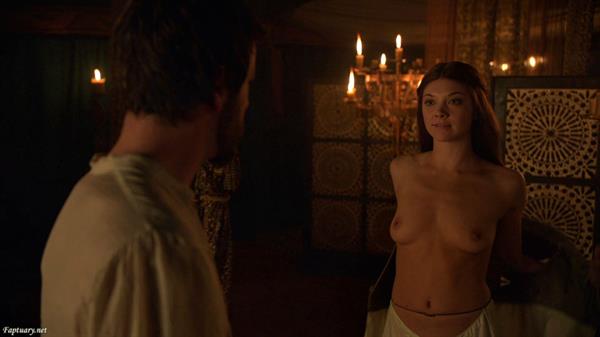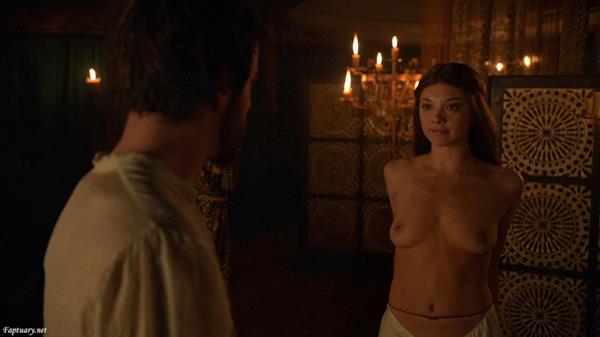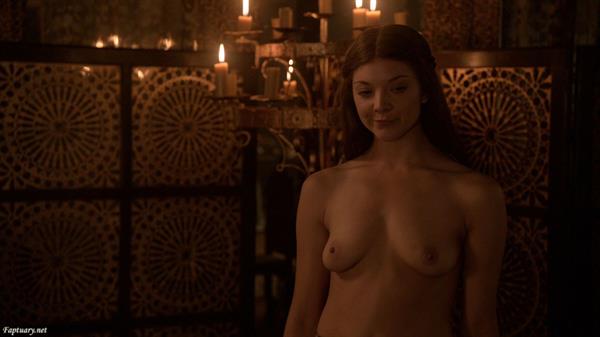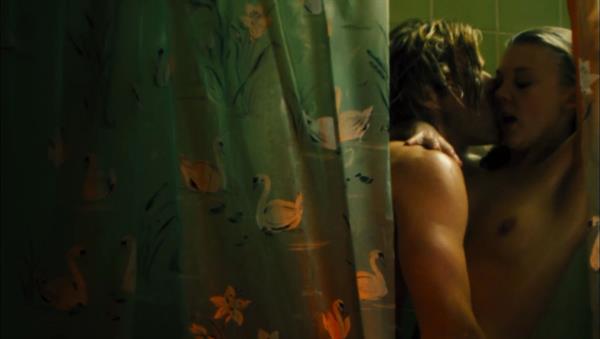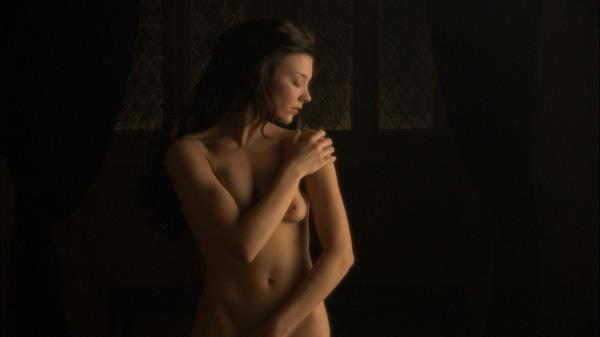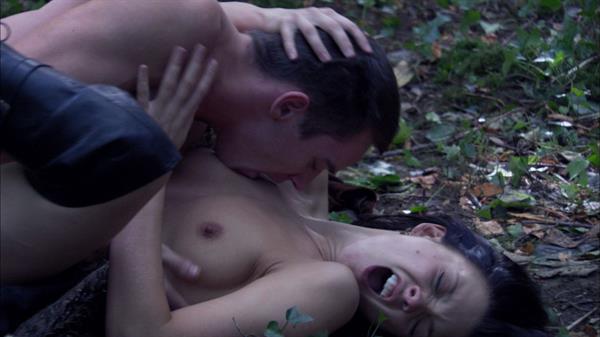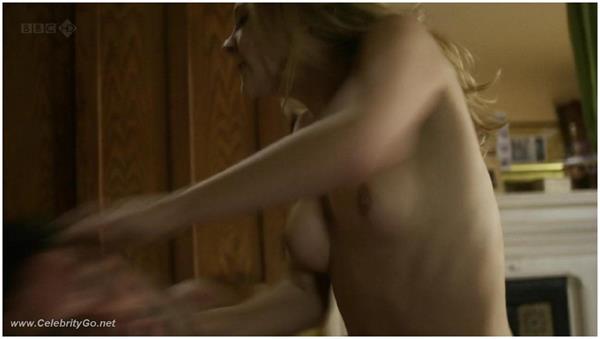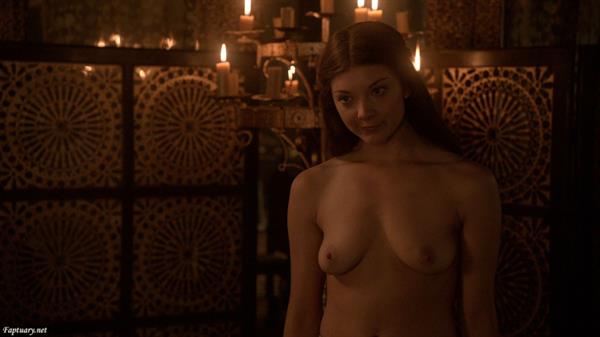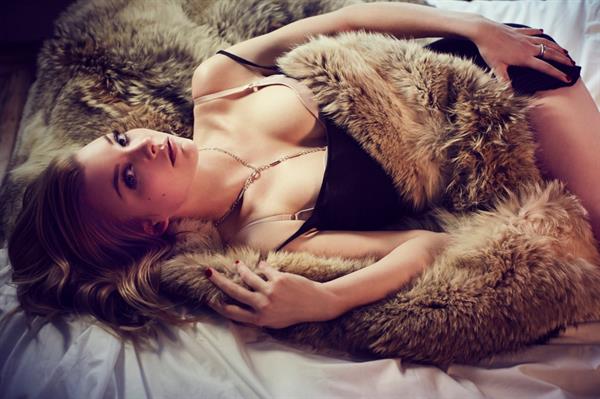 Want more picture of her?  Check out our main page for Natalie Dormer Nude