Ronda Rousey is the hottest UFC fighter ever and she's probably gonna hand me my ass if she finds out about this article.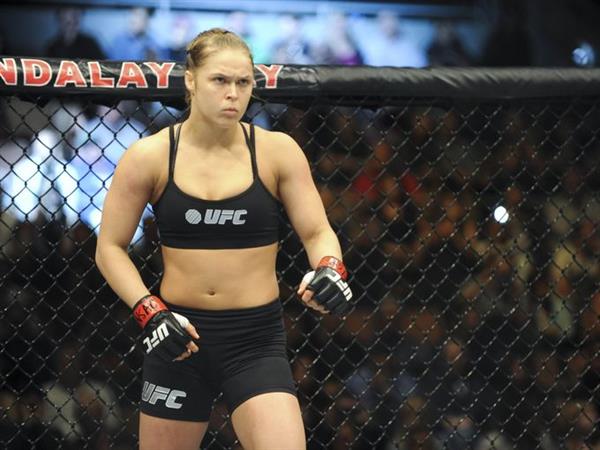 Ah but she's too big of a star to pass up!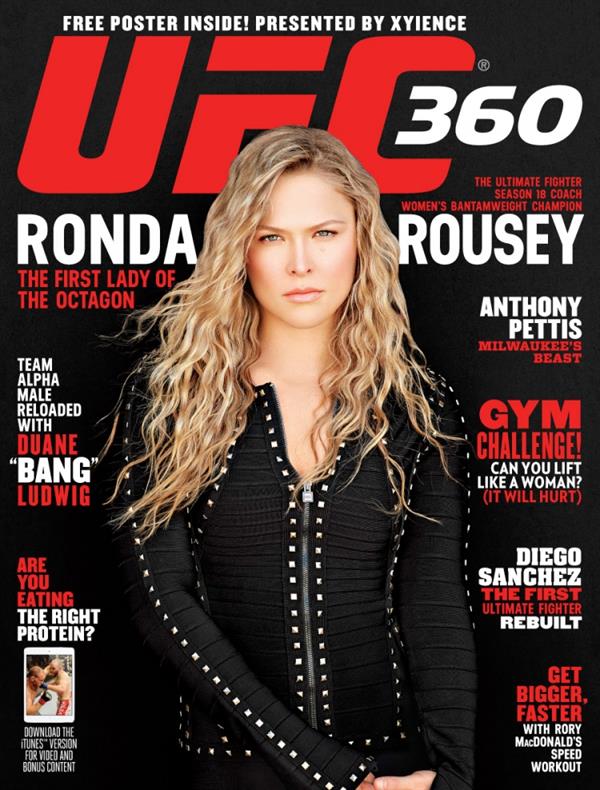 And hey, if getting knocked around by a chick as hot as her is going to happen in the future, well I'd say it's worth it.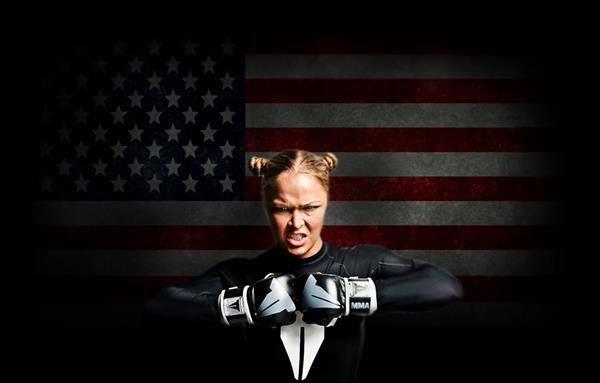 Ronda Rousey Before MMA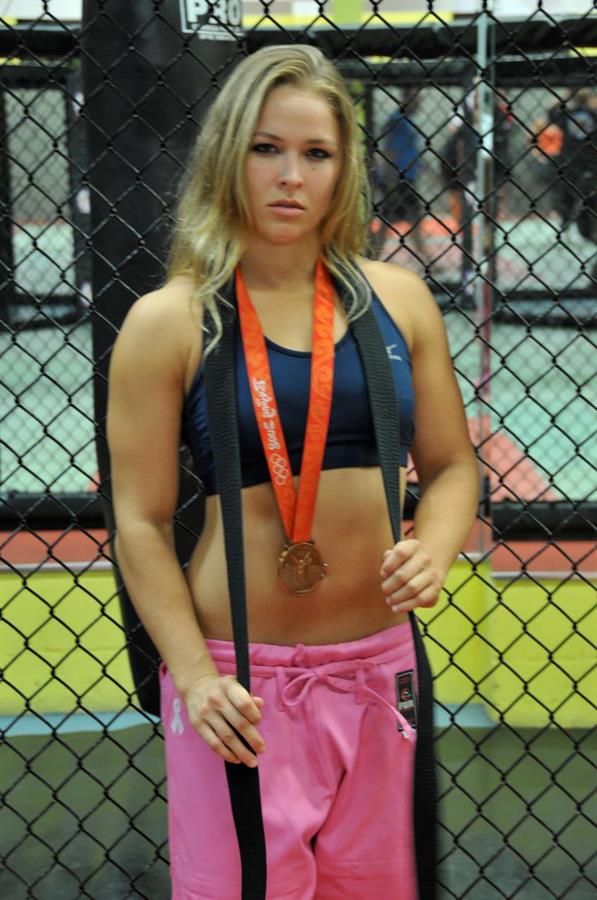 Ever wonder why Ronda Rousey is such a gifted athlete?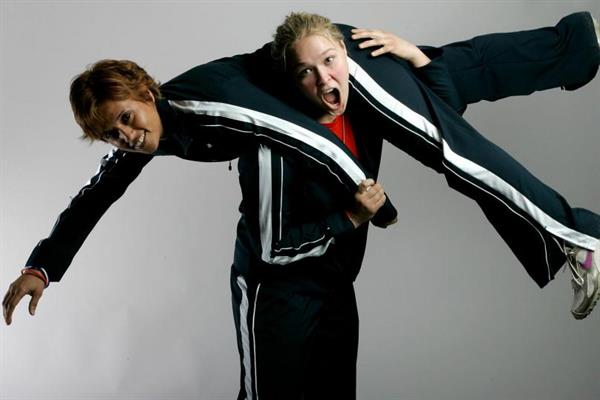 Well, if we're going to base it on genes, then I'd say she was born to conquer the world of Judo.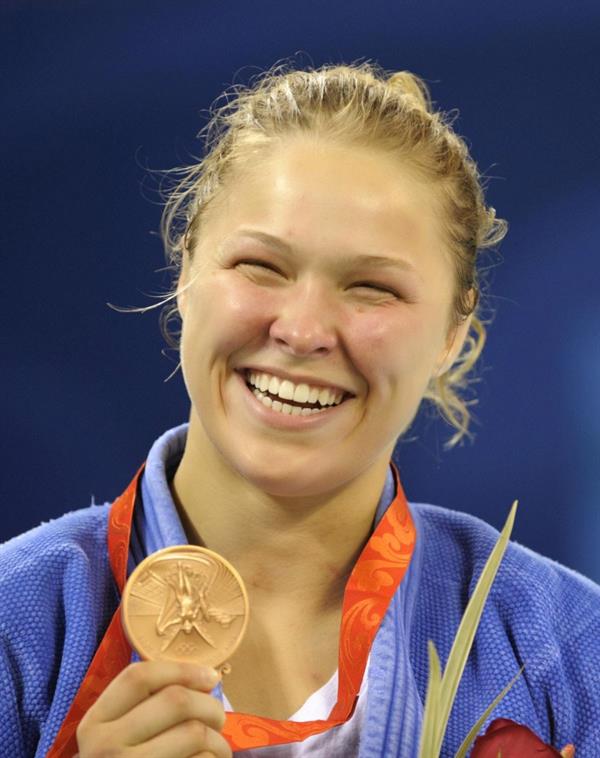 Her mother was one of the first prominent woman judokas during her time.  Not much is known about her father except that he must've been a really swell guy for landing her mother.  He died of a suicide though.
Ronda Rousey had apraxia when she was a child making it almost close to impossible for her to form words and communicate what was on her mind. This was attributed to her almost dying when she was born.  The umbilical cord connecting her to her mom was wrapped around her neck stopping the oxygen from flowing into her brain.  She had to go through speech therapy to become who she is now.  And judging from how eloquent she is during interviews and just how creative she can be with her trash talking skills, I find it very hard to believe that there was a time in her life when she could barely speak.
Ronda Rousey was already an accomplished fighter way before she got our attention in the UFC.  At 11 years old she started what would become a lifelong journey of bad assery.  She started training in Judo.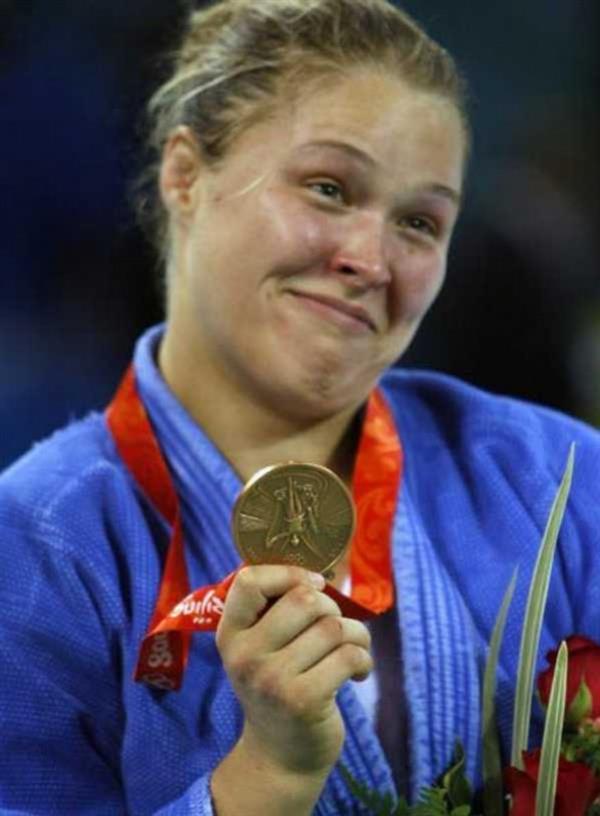 She went on to win competitions even getting a medal in the 2008 Olympic Games in China.  She was the first American woman to do so.
After that win, she retired from the world of fighting and began working as a bartender and cocktail waitress so she could support her dog.  (Editor Note: and support herself)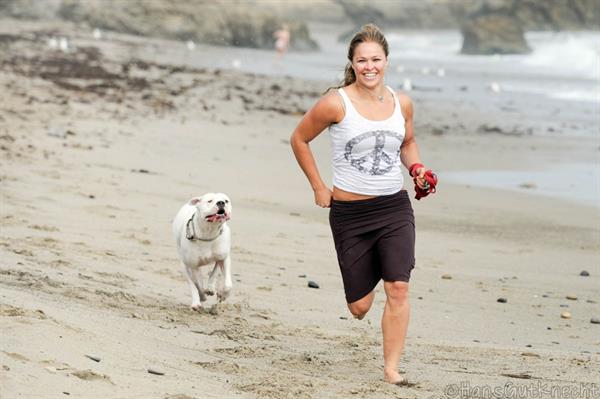 Money at this time was quite an issue as she was barely making enough to pay her share of the rent and have enough on the table to eat.
This led her to pick herself up and re-enter the world of fighting but this time in a whole different environment.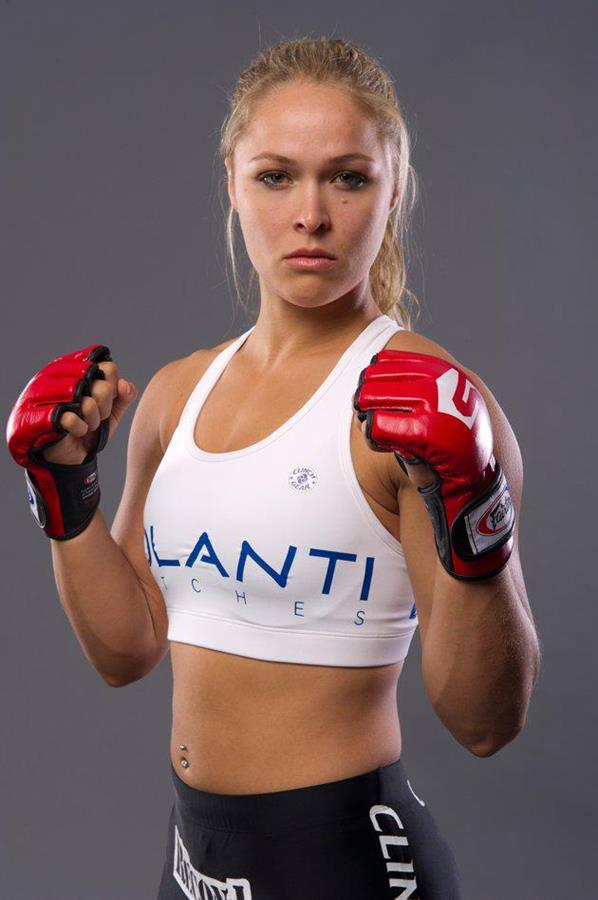 This time, with her mother's help, she would enter the world of MMA and prove she was the baddest fighter of all time.
Ronda Rousey The Arm Snatcher
Ronda Rousey is known as a submission expert.
She's also known as "The Arm Snatcher".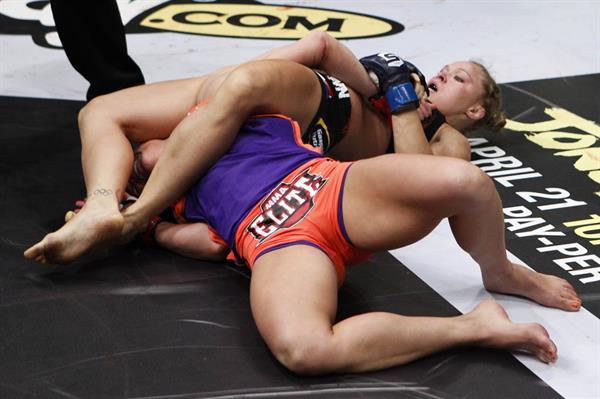 Many girls who faced her had to go through a lot of humiliation as she took their arm and made them cry out in pain during the first round.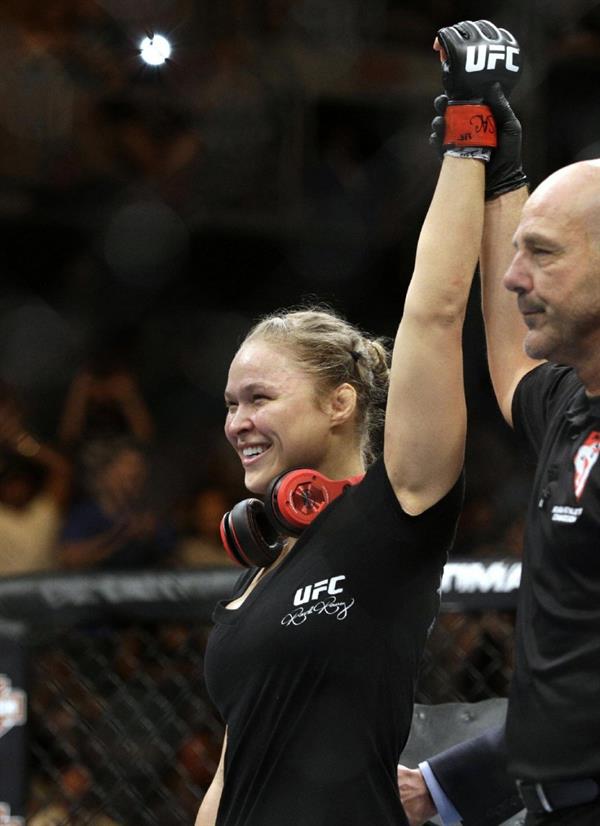 The only one to get past the first round was Holly Holm and that was the first time Ronda Rousey ever got beat.  The only one to go 3 rounds with her was Miesha Tate.  (Editor Note: Amanda Nunes kicked her ass too)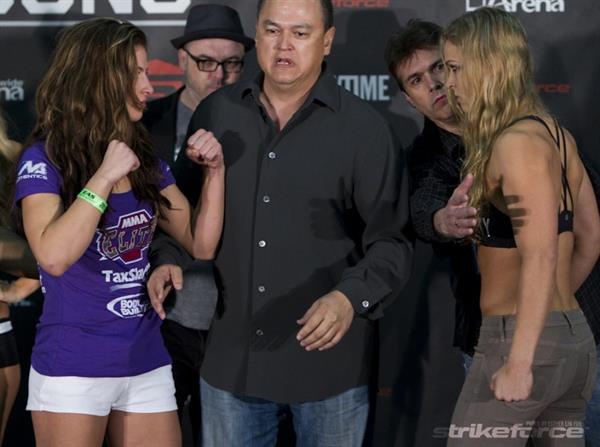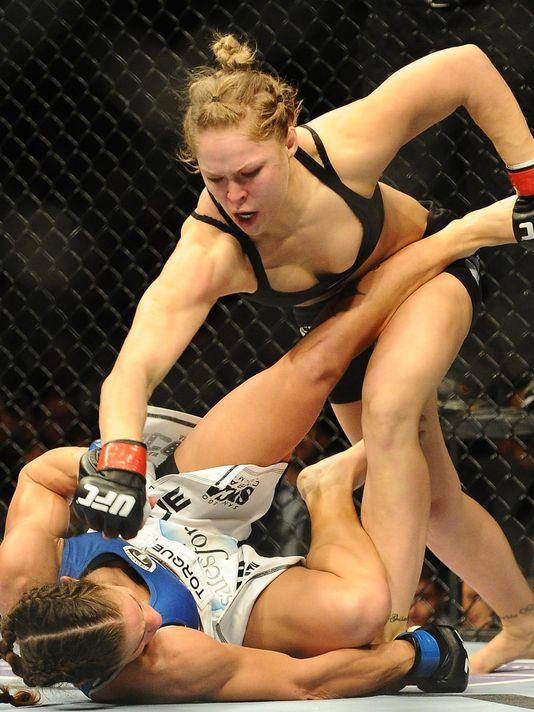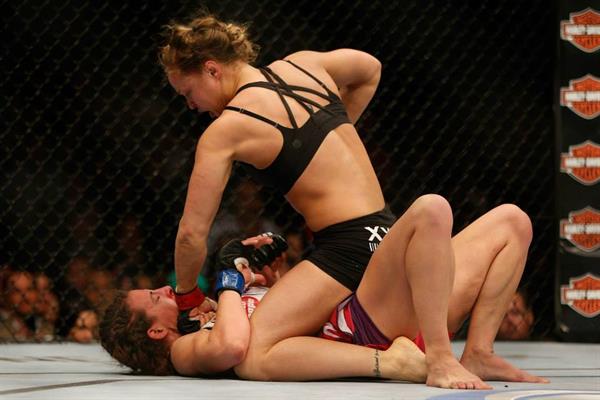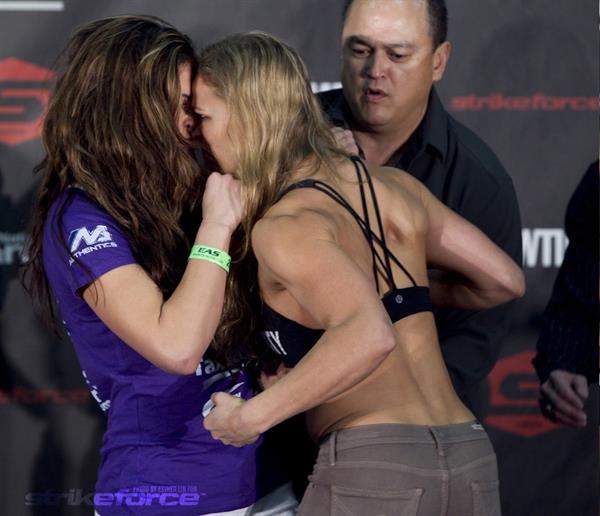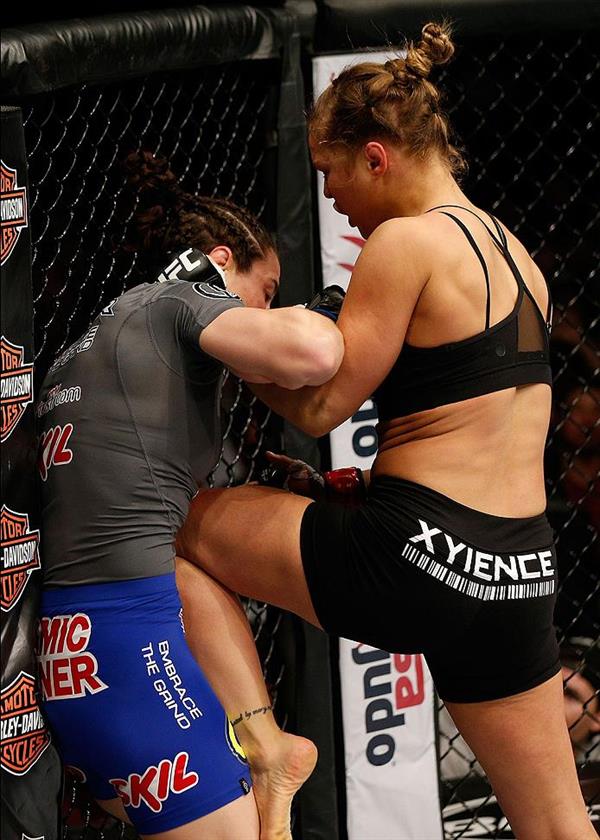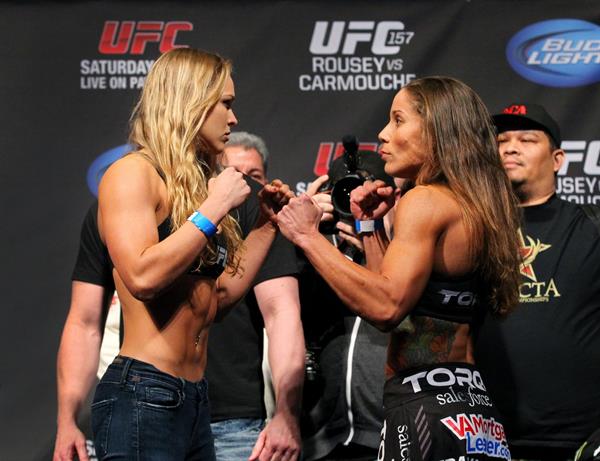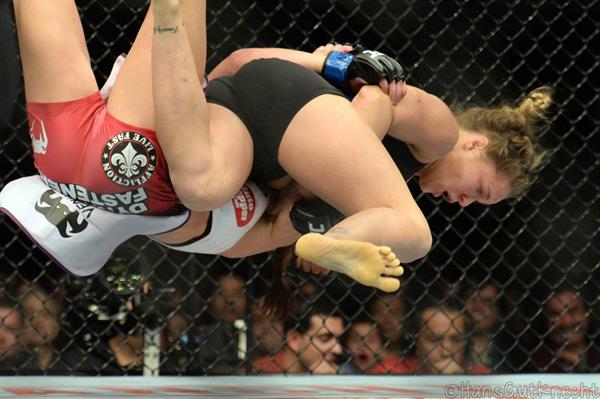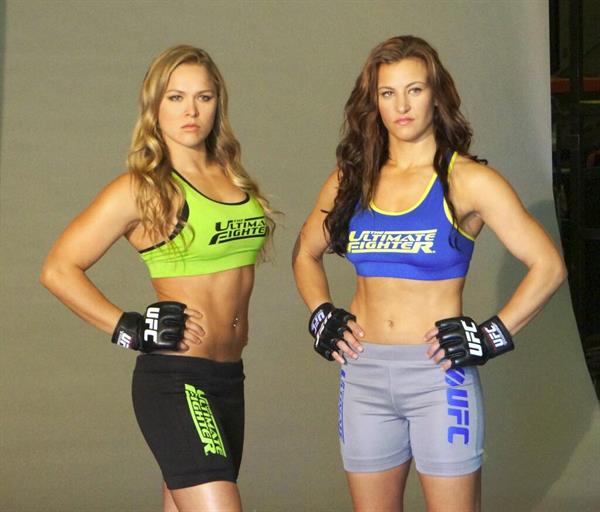 As a submission specialist, Ronda Rousey was unparalleled thanks to her judo background.  She is a 4th dan black belt in Judo.
She is also an accomplished Jiu Jitsu specialist and later on took on boxing as another sport to try and master.
On the ground, no one could beat her.  Now striking is another matter.  In my honest opinion she simply does not have what it takes to be a high level striker. She has passable skills as a puncher but against high caliber fighters who're good with their hands, she simply doesn't stand a chance going toe to toe with them.
That's why she lost to Holly Holm and that's why she lost to Amanda Nunes.
Before her first professional defeat, Ronda Rousey had a 12-0 score and another 3-0 score for her amateur fights.  All in all, that's 15 fights within 5 years where she came out on top.  It's a career littered with the broken arms of her opponents.
That's how she became known as "The Arm Snatcher".
But you probably know all that by now.  So let's move on to the real reason why we're here: Sex and Nudity.
Ronda Rousey Sex Before A Fight
One of the controversial topics fighters get asked about before a major fight is if they have sex.
Ronda Rousey's answer to this was yes.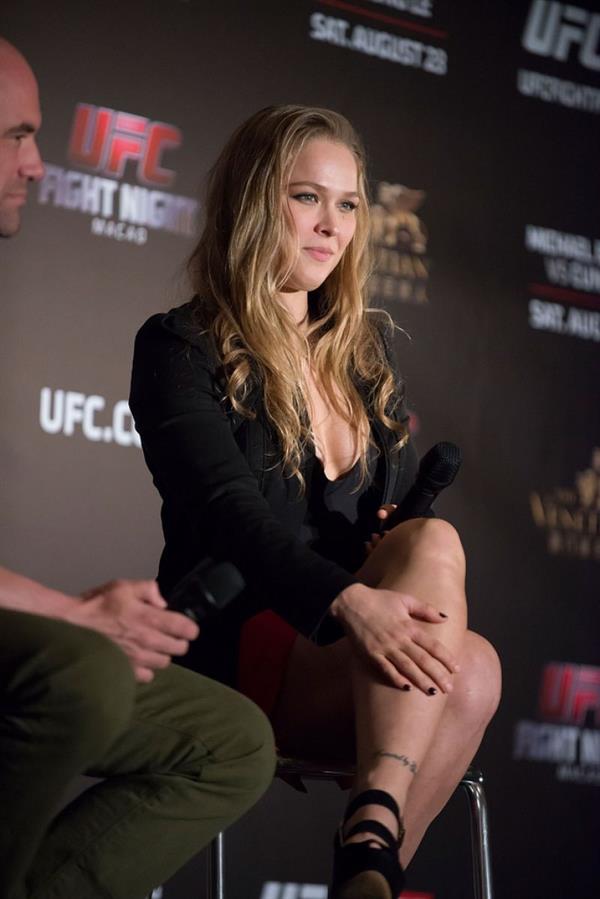 Lots.  As much sex as she can cram into her busy schedule.
And if there's any proof to debunk the major superstition attached to sex being a factor in fighters losing, this has to be it.  I mean she was undefeated for a long time, wasn't she?
Heh, she probably lost to two women who were having more sex than her.  That must be why….
Well, now that she's somewhat out of the limelight she's probably having the time of her life in the sack with her fiancé Travis Browne and not worrying about their massive lovemaking sessions becoming a deterrent to her fights.
Well, it may be affecting his fights…. He's been losing a lot.  Perhaps he's got something in common with Brendan Schaub after all: they're not man enough for Ronda.
Ronda Rousey Controversial Sports Illustrated Shoot
When I heard the news of Ronda Rousey breaking down after seeing photos of her naked body in Sports Illustrated came up. I thought to myself "What's the big deal?"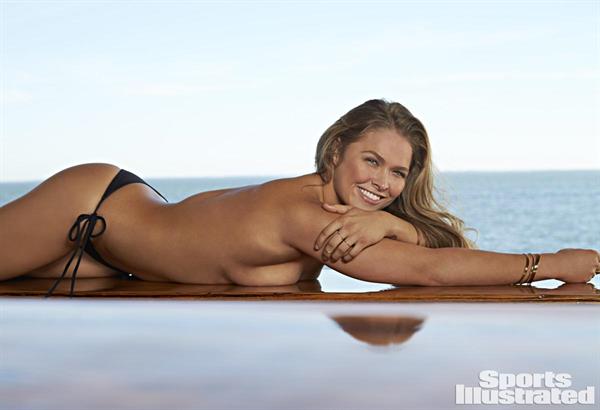 I mean it's not like someone forced her with a gun to her head to pose naked and show us just how amazing her body was. Apparently someone took some unofficial shots of her and posted them on the net.  And it's not like we haven't seen everything yet.  I mean she did do that ESPN Body Issue shoot back in 2012 and we got more than an eyeful of her female goods so this wasn't anything new to millions of her male fans.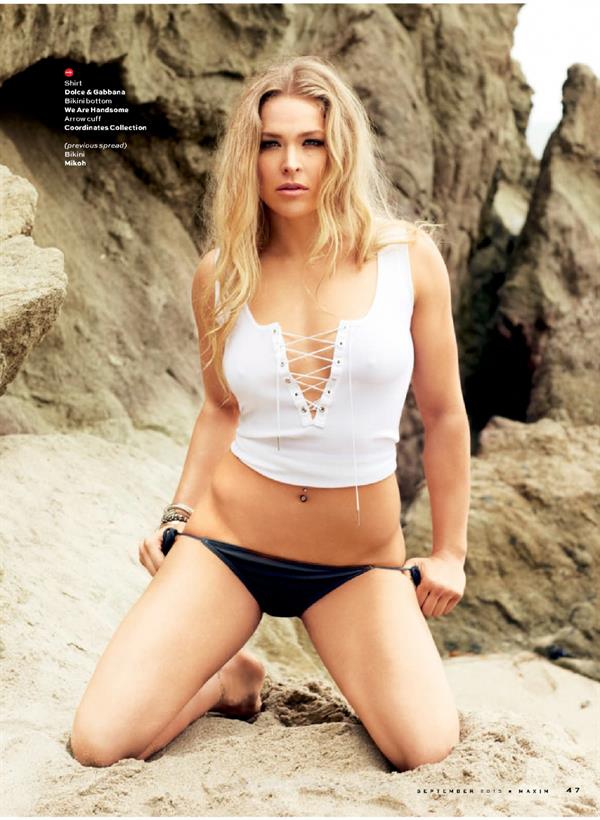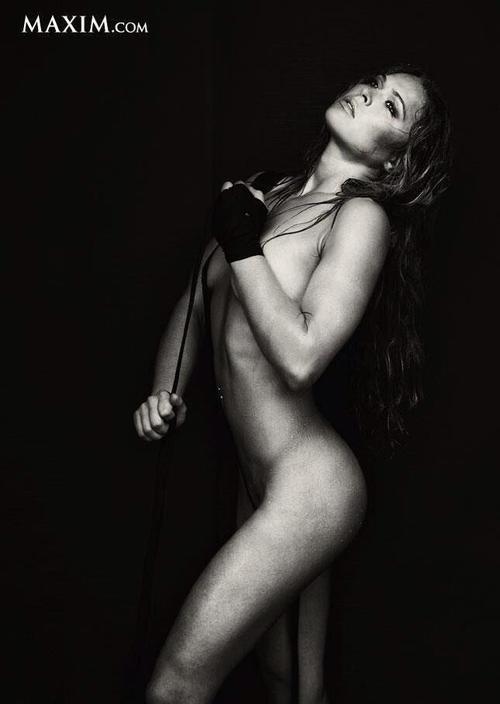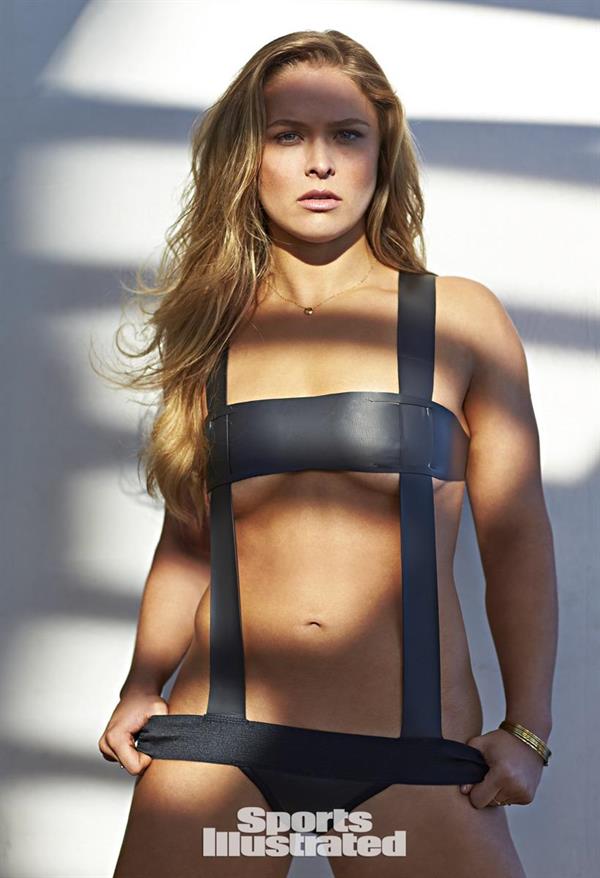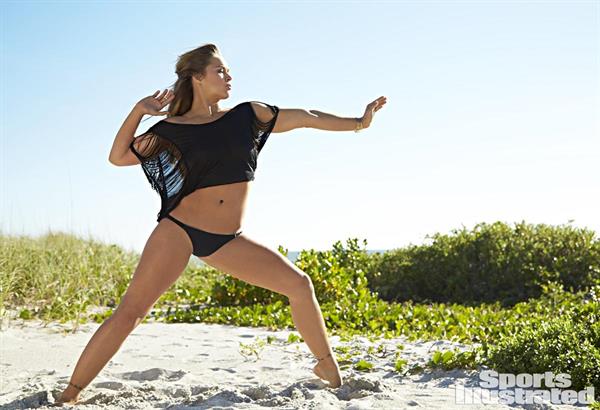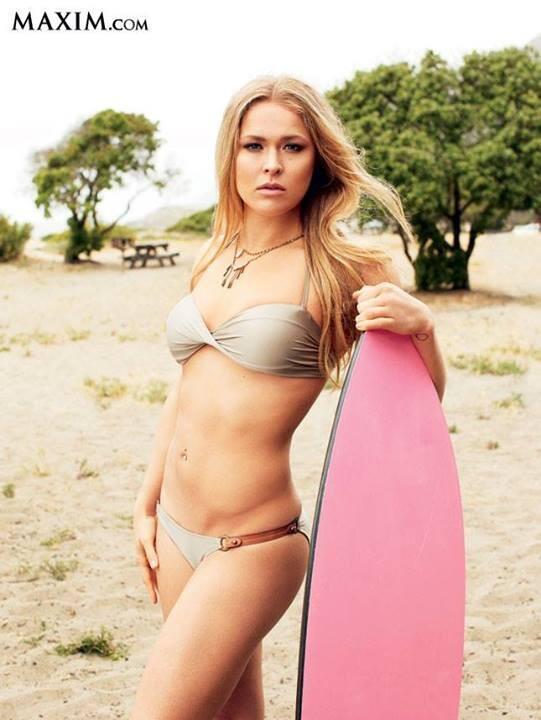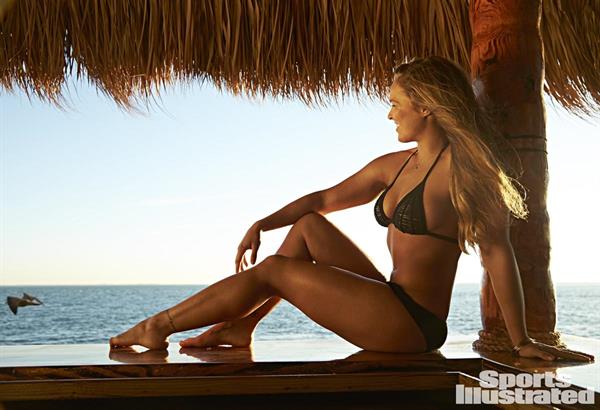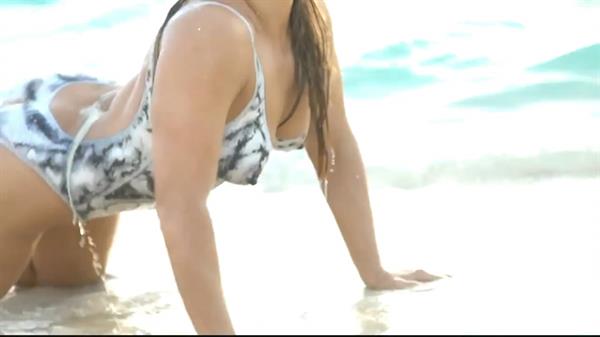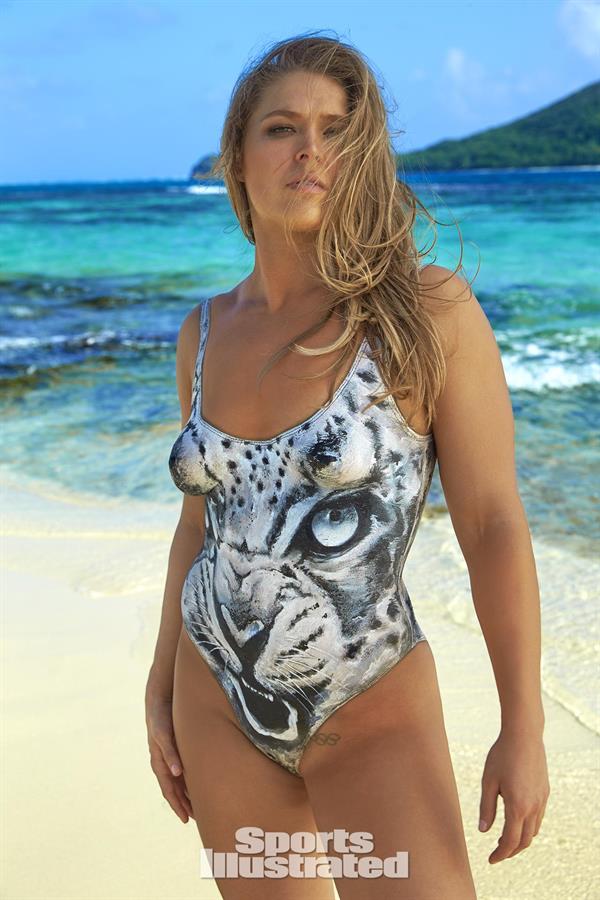 What has she got to complain about anyway?  They were amazing pics!
She was one of the three female athletes to appear in that February 2016 issue and that issue sold a lot of copies.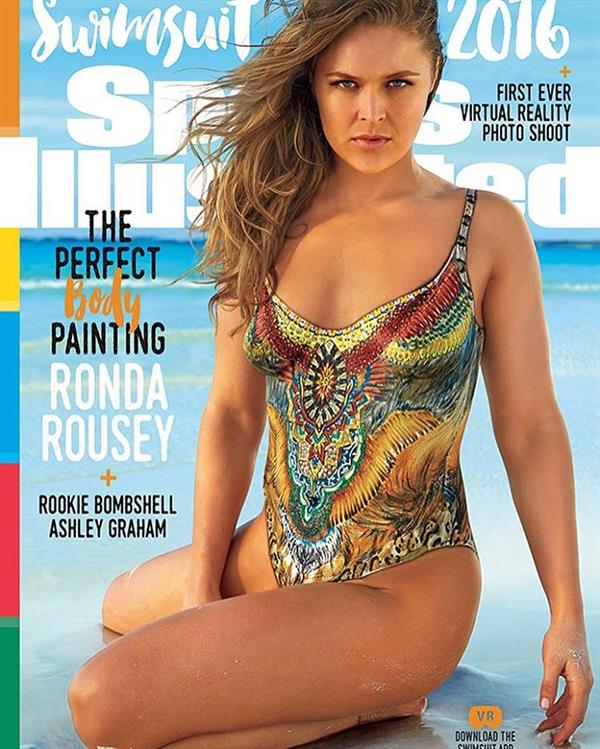 I'd have to say those pics were kind of her jumping back from being totally naked in a magazine as opposed to the ESPN Body Issue.  Those pics were obviously tampered with and her nether regions were blurred just enough so we wouldn't see her clit and pussy lips.
Still, they were great pics. So I'm not complaining and neither should she because we love her all the more for that.
She also did a shoot for Maxim which was equally as hot as her Sports Illustrated and ESPN shoots.
Ronda Rousey ESPN Body Issue
We all owe Snappers McCreepy (whoever the hell he is) a lot because if he hadn't taken nude pics of Ronda while she was asleep (most probably after sex), we'd never have Ronda Rousey considering posing nude for a magazine.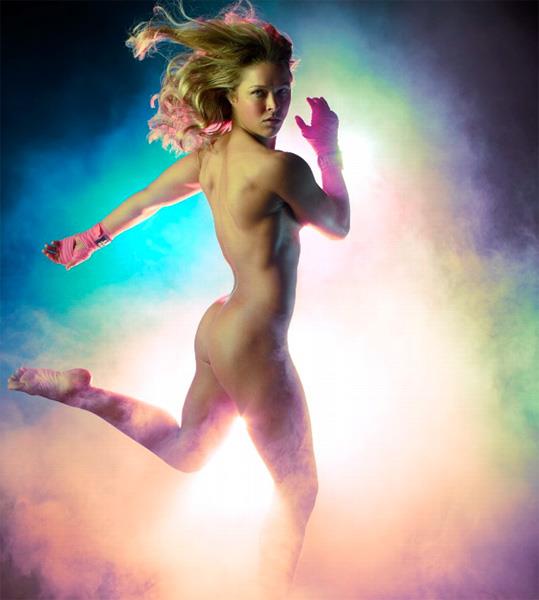 This was back in 2012.
She was preparing for a fight with Miesha Tate and after falling asleep right after climaxing her then boyfriend took out his phone and started taking pics of her.
Perhaps he was only taking those pics so he could have something to jack off to when she as out of the country.  Or maybe he was just thinking that it was such a hoot to have this hot athletic goddess in his bed and he'd just been inside her.  Maybe he wasn't planning on uploading them.  That's a lot of maybes.
Well, when she found out about it she gave him something that most men are afraid of their entire lives: a severe beating from an angry female who knows more than enough about fighting then just giving you a slap in the face.
Ronda Rousey was the aggressor in a domestic violence abuse case but I think that was well justified because he did take advantage of her while she was helpless.  He probably wasn't thinking of that as she rained down punches on him while he lay down on the ground just taking it all in.
Ronda Rousey deleted those pics on his phone and wiped his hard drive clean too for good measure.  Oh and she broke up with him right there and then.
But weeks went by that her paranoia of him having saved copies on a different device was constantly nagging on her mind.  As a result, she decided to just release pics of herself naked but professionally done and in a tasteful manner.  She was probably thinking at that time that she'd at least want people to see her naked on her own terms.  Thus we have the ESPN Body issue of her and her full naked body emblazoned on the pages within.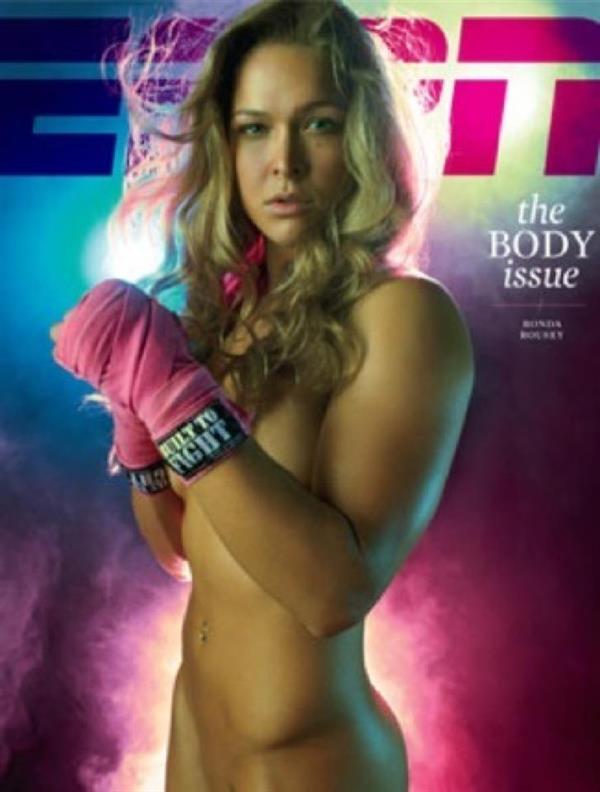 And I say, not bad.
Not bad at all.
Her poses in the said magazine were done with a lot of artistic flair.  It also gave us a peek of her body parts without revealing too much.
We finally get to see parts of her that we could only fantasize about before this magazine came out and I guess you could say most of us were right when we predicted she'd have large eraser head sized nipples.
That perfectly toned body is a great combination of hardened abs and soft natural boobs.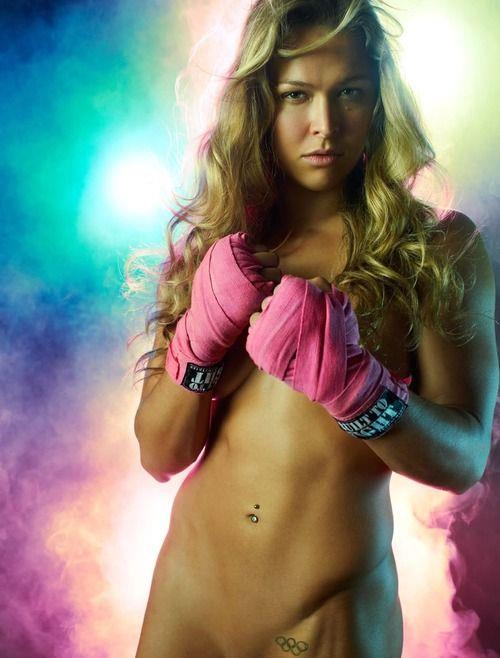 And that tattoo!  I never really knew she had a tattoo until I saw her in that issue.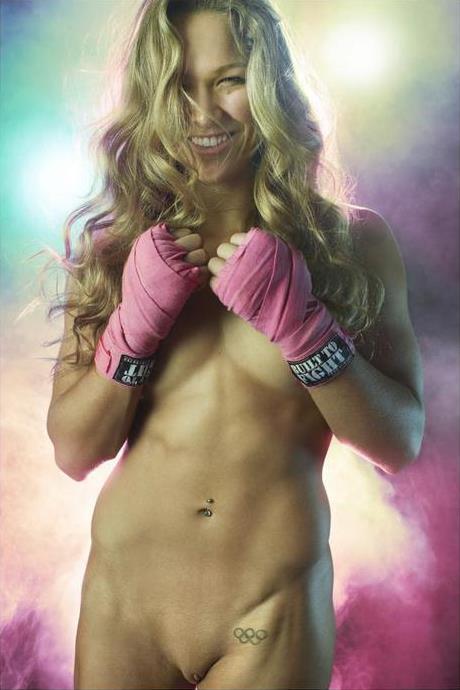 I mean I love that small Olympic logo tattoo on her hip. It's so cute. Here, have a closer look: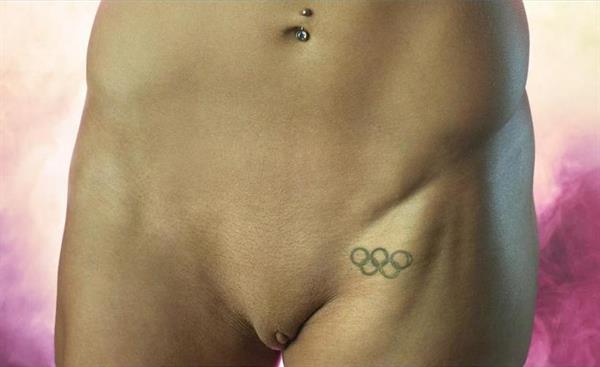 Ohhhh…. Wait a minute… damn…
Thank you Mr. Snappers McCreepy!
So…who else thinks it was that douchebag, Brendan Schaub she was referring to?
Ronda Rousey Career Outside The MMA
Ronda's fame as the top woman fighter did not go unnoticed.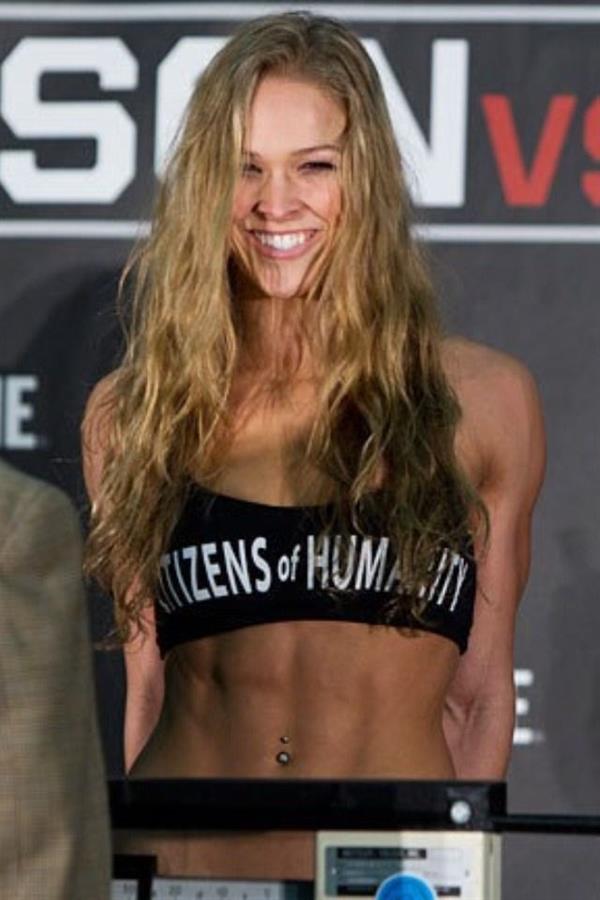 Company representatives were basically trying to knock each one down just to get to her door and offer her lucrative deals just so she'd sign with them.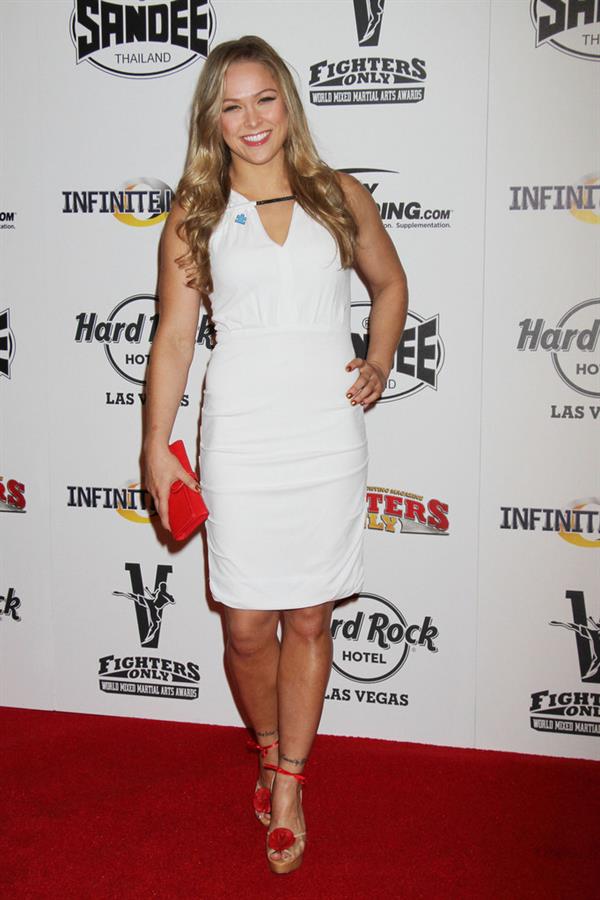 Reebok, Carl's JR and MetroPCS beat all the others out to get her to sign an exclusive deal for her to endorse their brand and products.  And as a good measure, Ronda Rousey also signed up with Insureon knowing that sooner or later she'd need insurance from injuries and the like.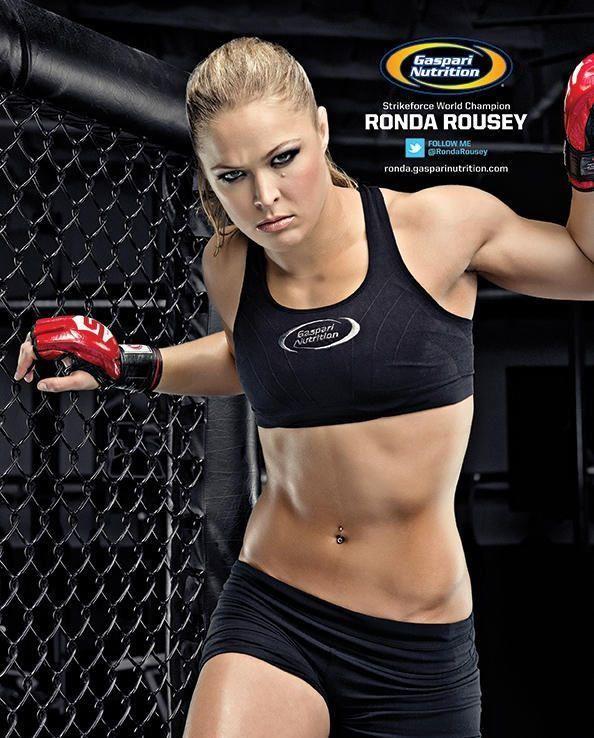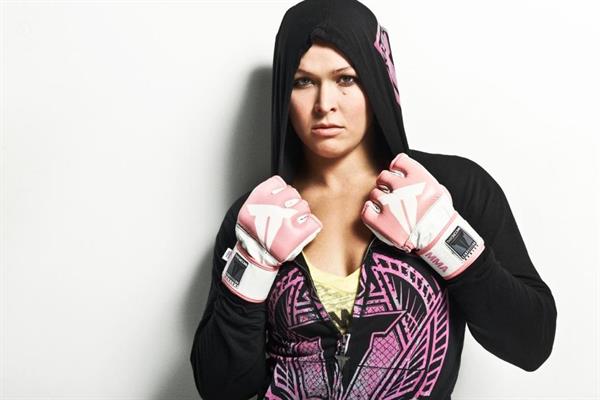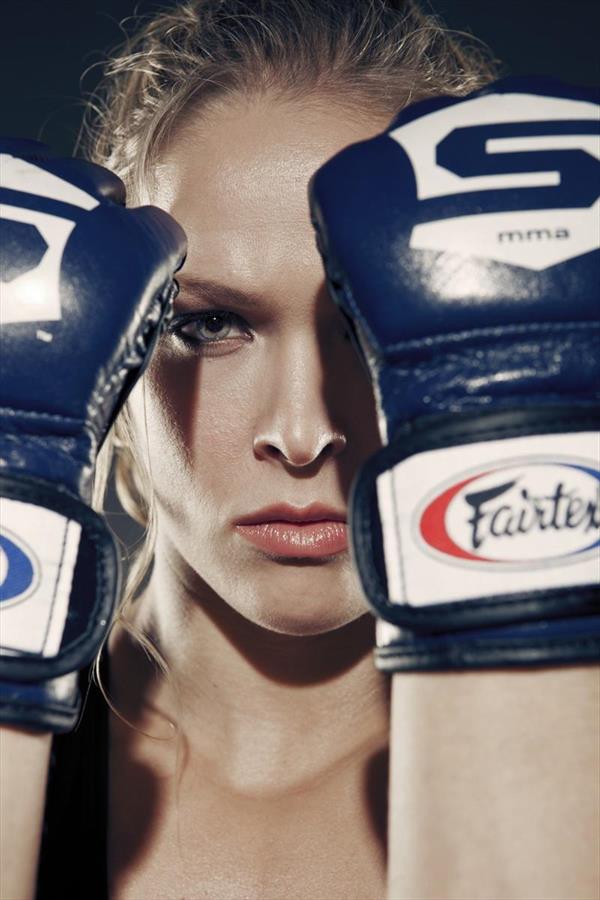 Deals to appear on TV and in movies also became part and parcel of her life as a fight celebrity.  She's been to countless talk shows and she's dazzled them all with her wit and charm as well as showing off a few tips and tricks she has up her sleeve in forcing people to beg for mercy as she twists their arm to the point of no return or body slamming them to the ground.
Movies like the Furious 7, Entourage and The Expendables benefited greatly from the buzz generated when people found out she'd be in it.  I bet half of the people who watched those shows only did so because they wanted to see her in an environment outside of the octagon.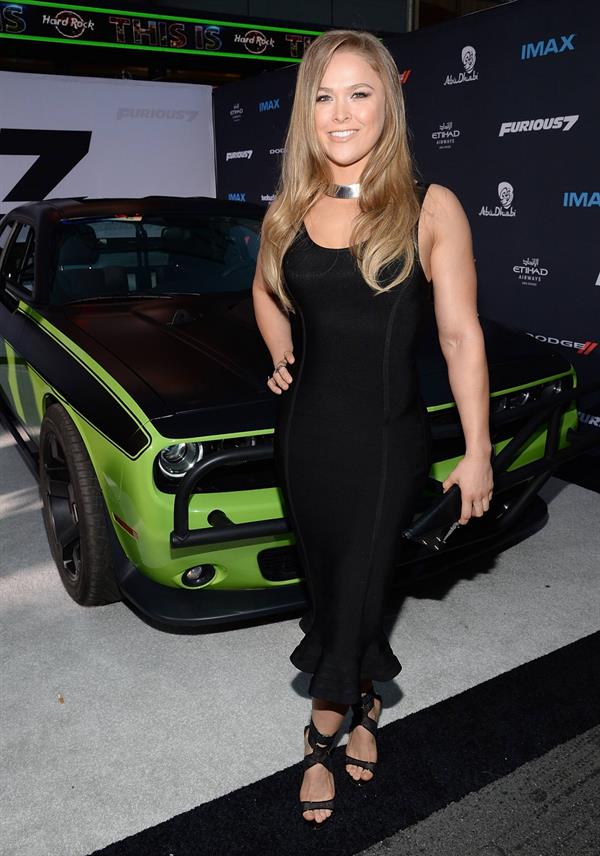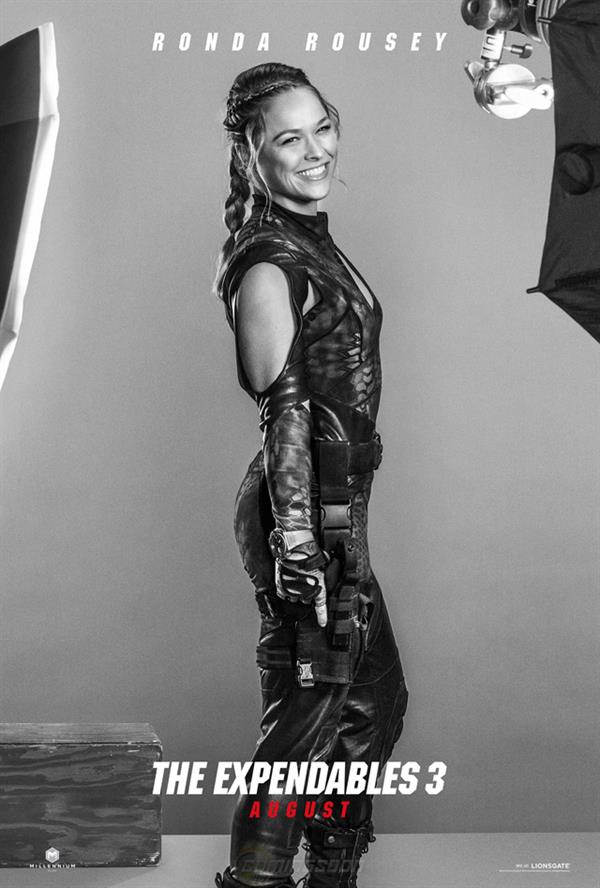 These opportunities are often blamed for her lack of focus in the ring and ultimately her downfall as the undefeated champion in MMA's female division.  I think she did get too carried away by opportunities found outside of fighting but can you blame her if she capitalizes on her fame and sign up for these to get more money?
I bet you'd find it hard to pass up too if that same amount of money was offered to you.
What's Ronda Rousey up to now?
There's a noticeable void left in the MMA world after Ronda Rousey exited the UFC.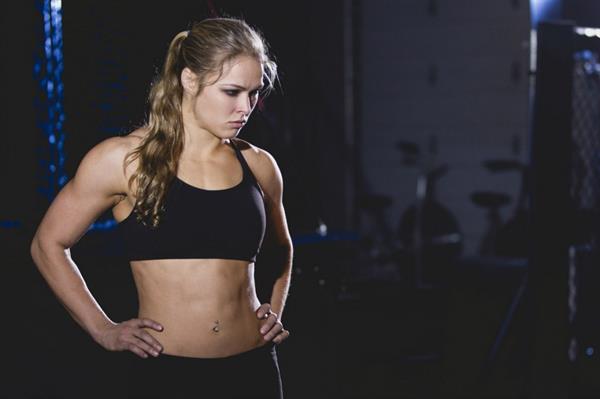 I'm sure Amanda Nunes is a great person and athlete but she's no Ronda.
Ronda was charming and she knew how to hype up a fight.  She was also a great guest on the late night shows and other interviews she guested in.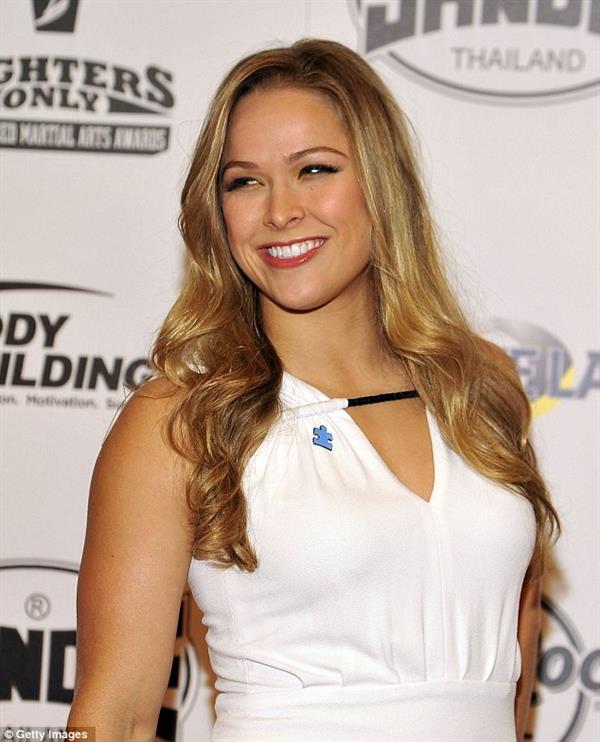 She could be terrifying one second and extremely girlish and flirtatious the next without missing a beat.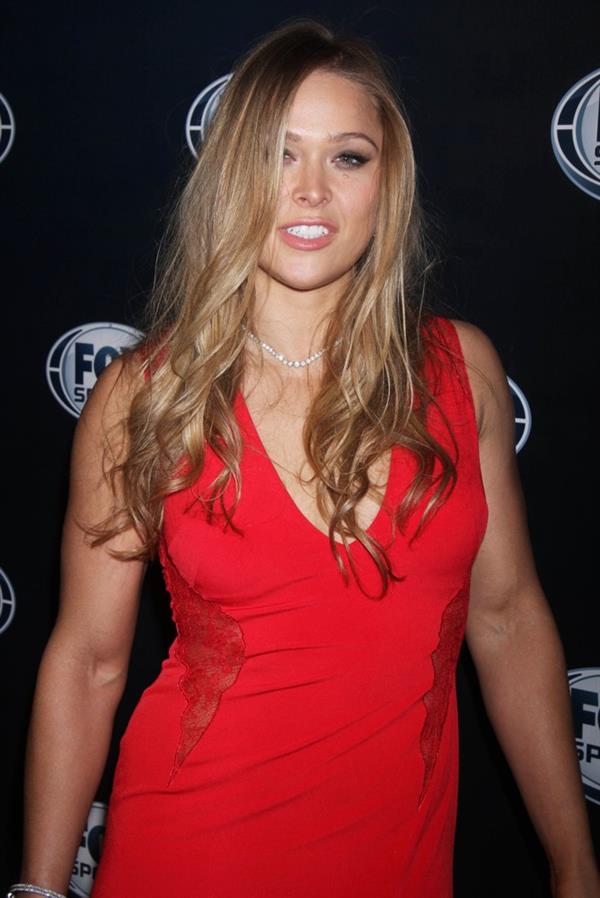 Every event she went to before was jam packed with people trying to get an interview with her.  Every movie she appeared in, no matter how small her part or how short her time in the scene is generated a lot of interest.  She was charismatic and people were drawn to her.  It also helps that she was a legit bad ass to start with, making her roles all the more believable.
Nowadays, she lives a quieter life with lesser bright lights pointed in her direction.  The big endorsements from the largest companies seem to have disappeared and she's back to being the relative unknown she used to be before her MMA fame.
People still go crazy when they see her and they still try and get a photo with her but it's obviously not as crazy as it used to be when she was the hottest thing to come out of the UFC.
She just got engaged to Travis Browne and that's about the biggest news we've heard coming from her camp these days.
It's a good thing she's gone back to training though.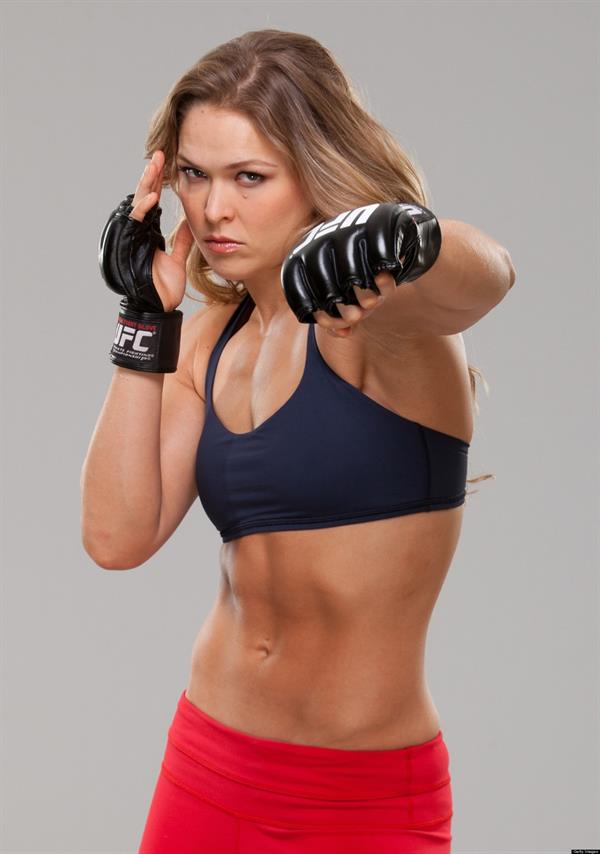 She definitely needs a good workout to get grounded again and start reassessing where she's going to take her career to.
Is it going to be the movies?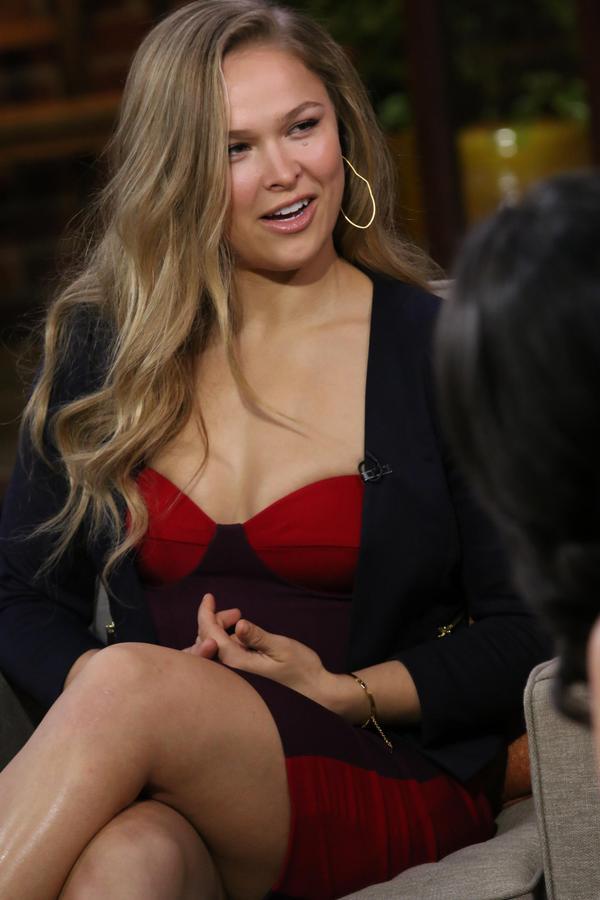 Is it going to be pursuing a career as a product endorser?
A gym owner and instructor?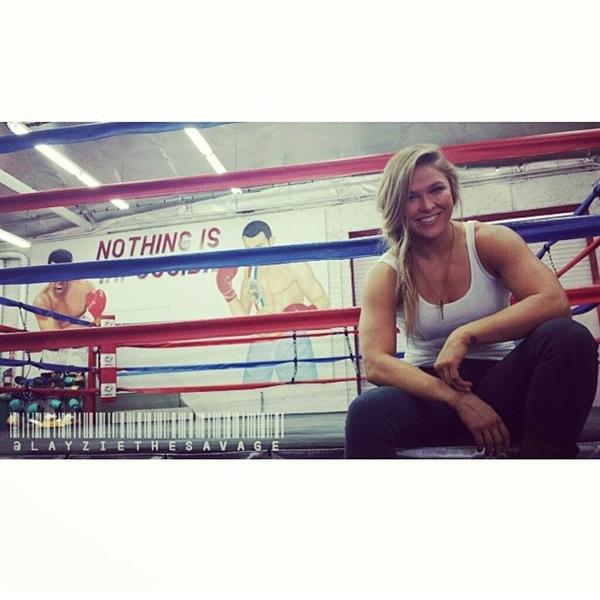 Or is she going back to the UFC and reclaim her title as the number one female fighter (after Amanda Nunes flakes out on us).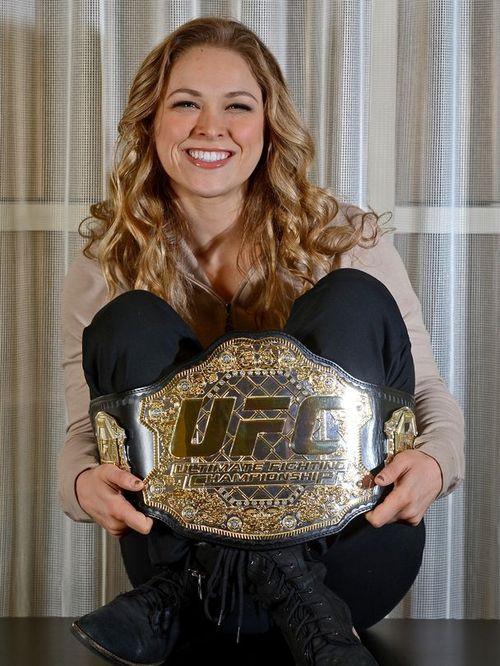 There are definitely a lot of options she can still take because although she's shut the world out, the world still wants her.
A lot of people definitely miss her. I miss her.
Hey Ronda, if you're reading this right now, a loss or two in the ring does not define you.  We all know you're a hard worker in the gym and you've got a big heart.  Come back to the UFC and start breaking some arms again.
And if anyone's gonna share this with her, try to exclude the first parts where she's naked okay?  I still wanna live long enough to see her fight again inside the octagon.
Alright, peace out!