Lina Posada is my new drug of choice coming out of Colombia.  She is considered one of their hottest exports to date.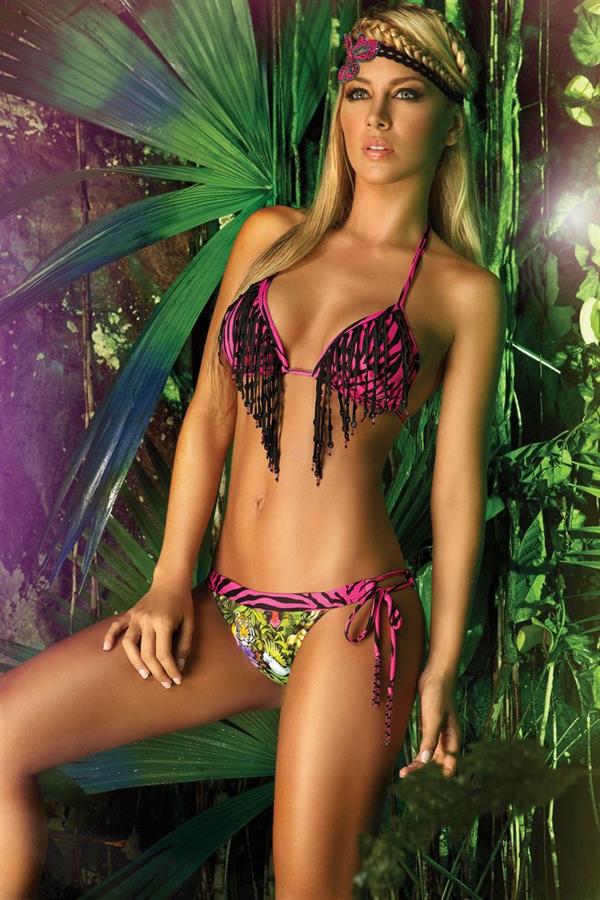 Lina Posada The Blonde Bombshell From Colombia
When we think of superstars from Colombia, Shakira,  easily comes to mind.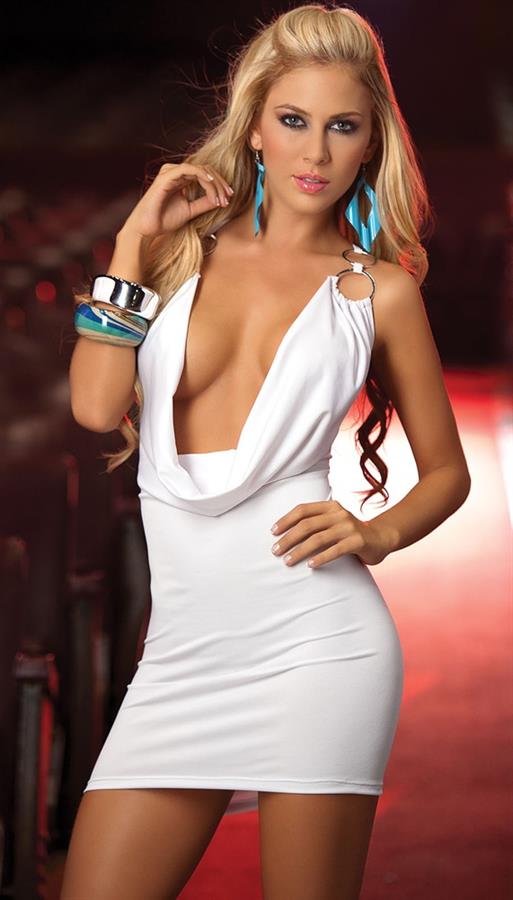 But that once sultry singer is 40 now.  And it's been a long time since she first belted out "underneath your clothes."
So, the question is: is there anyone hot enough from Colombia to rival Shakira's fame?
Are there any fresh faces from Colombia who can make an impact on us today?  Has there been anyone at all in recent years?
The answer is yes.  (Editor note… yeah tons of them Catalina Otalvaro, Carla Ossa, Camila and Mariana Davalos – plus many more)
And I'm ashamed to admit that my love for Shakira made me completely ignore Lina Posada.
Quite an impossible feat since she's totally hot and her looks make her seem like she's not even a real person at all!
Lina Posada Has The Face And Body of A Goddess
Lina Posada stands 5'9" and weighs just a little shy of 115 lbs.  For all accounts and purposes, she has the basic requirements needed for a woman to enter the modeling world.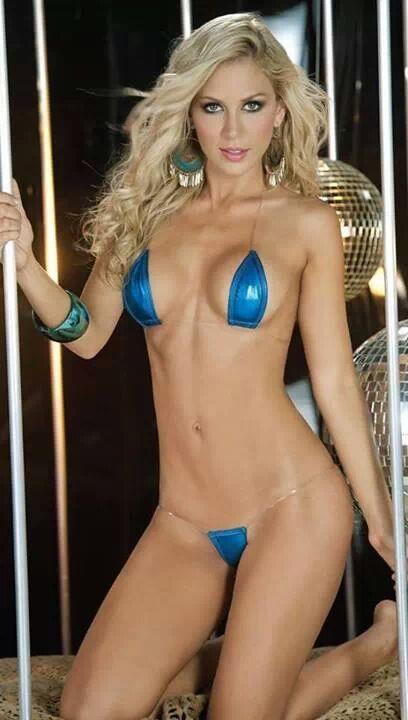 Her blonde hair and striking blue eyes complete the package.
She also has one of the most symmetrical faces I've seen in the modeling world giving her that timeless beauty we all love.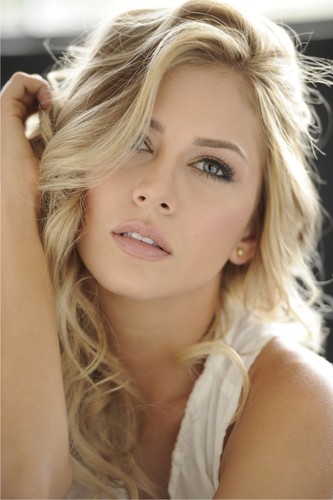 The combination of good looks and a hot body allows Lina Posada the ability to transition from product to product without any problems.
And because she is such a beautiful woman, the products she endorses seem to fly off the shelves thanks to people who fall in love with her first and then the product she has on her or in her hands.
I especially like her hands, they're so feminine.  They fit her really well.  When she holds a product in her hands, her long, slender fingers perfectly frame that object with ease.  After reading this, try and look for a Lina Posada ad and tell me I'm lying that she seems to be caressing that product with her digits.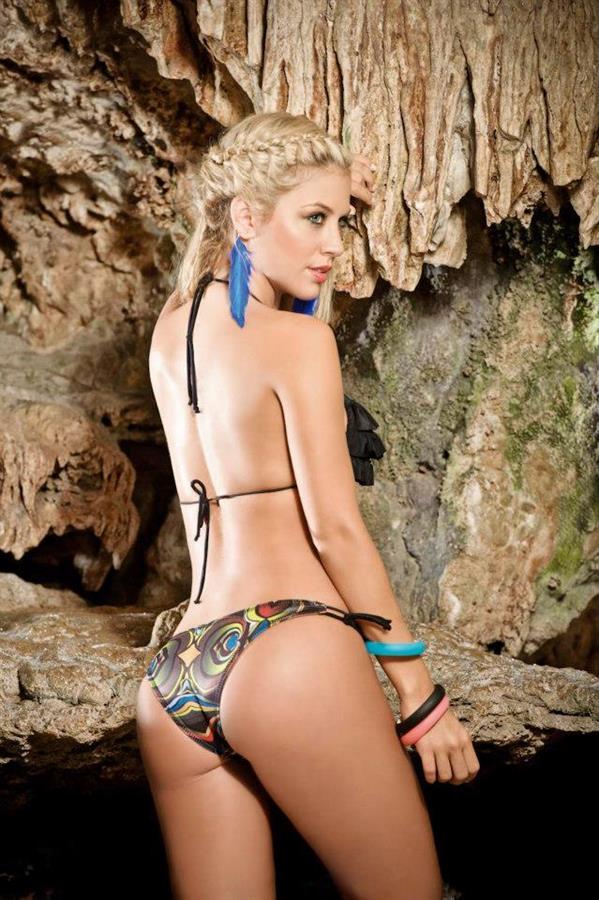 I'd have to admit though that what got me really attracted to her was her body.
Yeah her face served as the hook but her body definitely is the reason why I'm totally addicted to her.
I reckon I now have over a hundred photos of her saved in my hard drive and not one of those photos seems to show her in a bad light.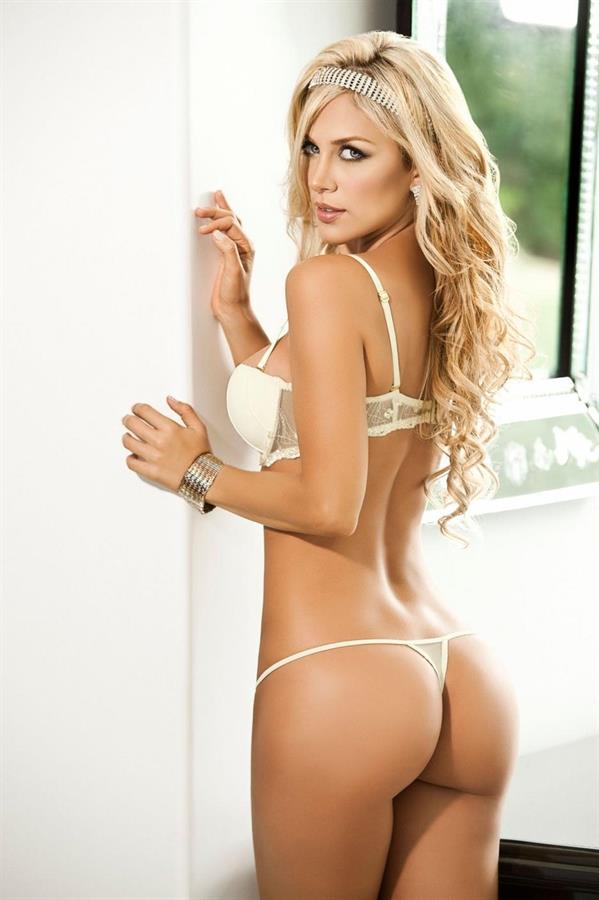 Ok, so 34Bs on a 5'9" frame seem a bit small right?
I thought so too.
But when I first got a look at her boobs, I thought they were more than enough for someone like her.  I found out the details later and that left me scratching my head.
How can 34Bs look so huge on someone as tall as her?
The answer is her slim physique and the way she projects herself.
There's not an ounce of fat on her.  That's the result of a good exercise regimen to keep her body looking young.  It's a combination of yoga, jogging and free weights.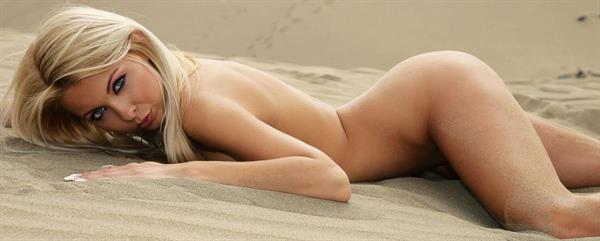 But it's how she projects herself that really sells her image.  Lina Posada understands her body better than most people in the fashion industry.  She knows that a slight readjustment of her back can really push her frontal assets to the fore without looking too obvious.
That slight adjustment of her posture has helped her earn a lot of money!
So… for the girls, if you don't have that much going on in your breast area, take a hint from Lina Posada and do what she does instead of relying on a wonder bra to enhance your appearance.
And like any Colombian girl worth her salt, Lina Posada has a wonderful ass.  She could give Charlotte Stokely a run for her money.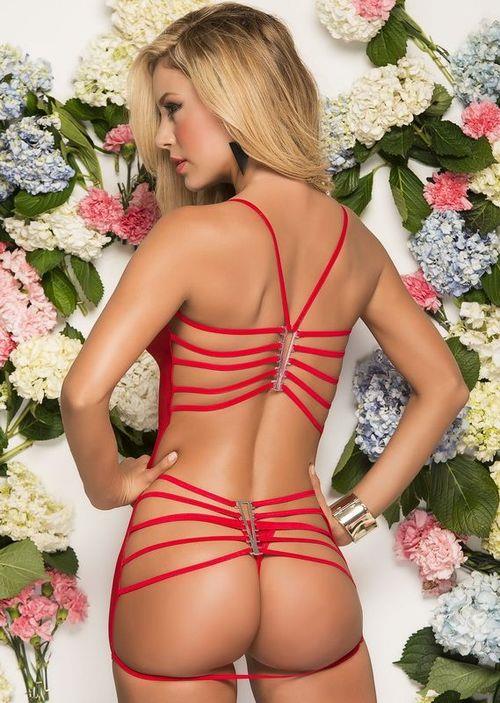 As a result of her strict exercise regimen, Lina Posada is now the proud owner of an ass just begging to be slapped in a lecherous manner.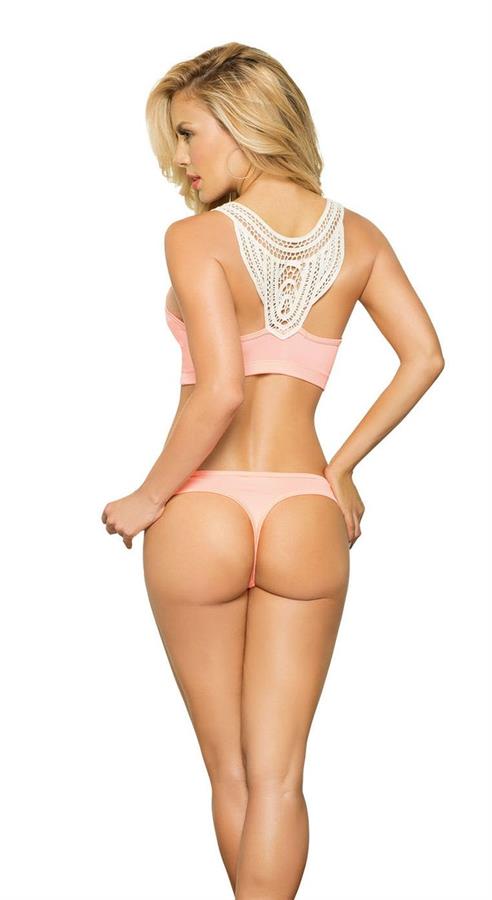 She also credits dancing as the reason why she has such a sexy ass.  Oh man, what I'd give to see her in more videos where she wiggles that ass!
Lina Posada The Early Years
Lina Posada was born on March 13, 1988.  She is a Colombian national, but could easily pass off as an all American girl.  This could be the fault of her striking blue eyes and golden mane.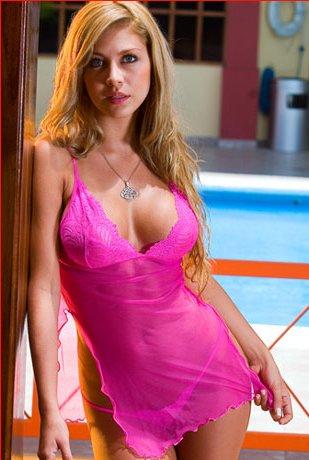 There isn't that much to talk about regarding her personal life before she became a huge star.  In fact, Lina Posada says it was quite a normal life.
You see, in Colombia, most girls, they look like her.  (Editor note: yeah right) Colombian girls are hot, hot, hot!
So standing out of the crowd proved a bit of a challenge for Lina Posada at first.
That and the fact that she was more focused on finishing school to finally become what she really wanted to be when she grew up: A pilot.  Lina Posada's entry into the modeling world was a divergence from that original plan.
She states that she was always good at any subject involved in the complex world of mathematics and physics.
Yep this blonde Goddess wanted to be captain of a flying ship ferrying people from airport to airport.  It would have been a shame to not have had the chance to see her in the modeling world if that happened.
Unless she moonlit as one.  As a model and not a pilot.
I bet the flyboys would go gaga all over her and fight each other to the death just so they could take the co-pilot seat with her in command.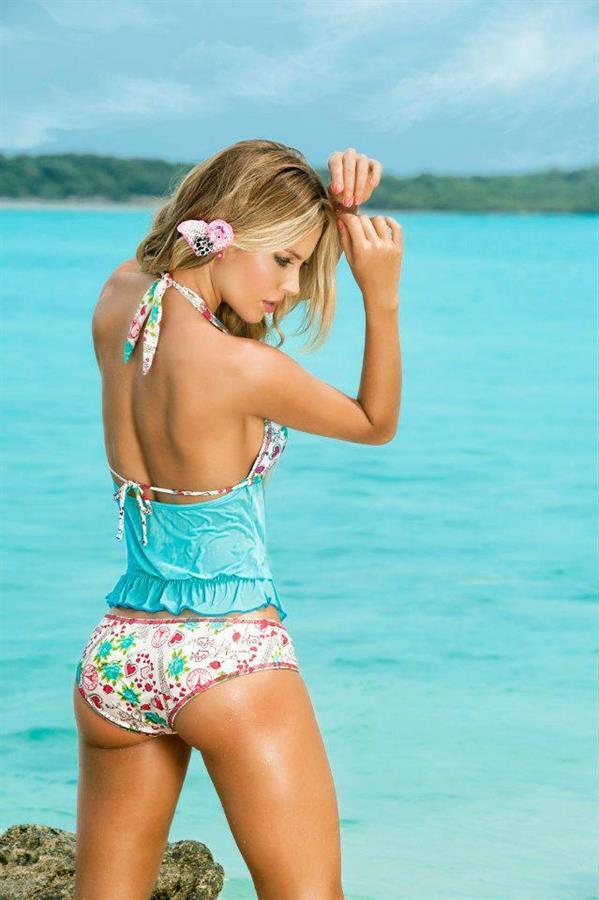 Anyway, when that didn't pan out in her favor, she decided that she needed to make the same amount (or more) as that of a pilot.  So, off to the modeling world she went and I'm glad she took advantage of her hot body and looks.
When she knocked on the doors of modeling agencies, agents came to the door to greet her and quickly ushered her in so they could be the one to hire her.
There was a bidding war that went on before she signed on to the top modeling companies in her native land of Colombia.
And so the woman who wanted to be a pilot maneuvering a jumbo jet on the runway became a model who conquered the runway at fashion shows.
Lina Posada's Career Launched in her Native Colombia
Lina Posadas first started modeling in 2007, for a lingerie brand called Espiral.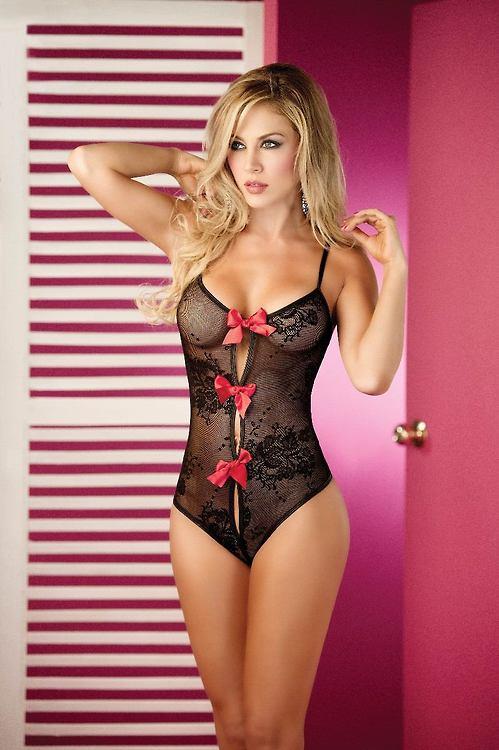 Her fantastic shots opened the doorway for more opportunities and soon she was modeling products left and right.
She also became the face of another Colombian lingerie brand called Besame.  It is considered one of the highlights of her career.  The Besame gig became a springboard for other modeling contracts with Paradizia, Irgus Swimwear, TJSN, T.T. Blues, UJeans, and others.
The offers for her to model didn't stop there.  Soon, American companies were asking her to sign up with them.  And so she did.  She eventually found herself flying back and forth on a regular basis.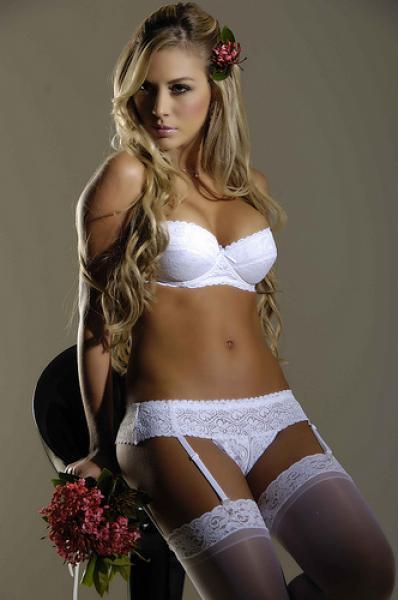 Offers continue to pour in for her to be featured with prominent branded products.  She's still wading through all those proposals and fan mail with her manager at this time of writing.
And as with any model who wants to try their luck overseas, Lina Posadas made a move to come over.  Lina now currently resides in Los Angeles, California.
Her passport has been stamped so many times thanks to her travels abroad for modeling projects.
But she always rushed back home: LA where everyone she loves now lives.
Lina Posada, the Single Mother
Lina Posadas is one hot Mama.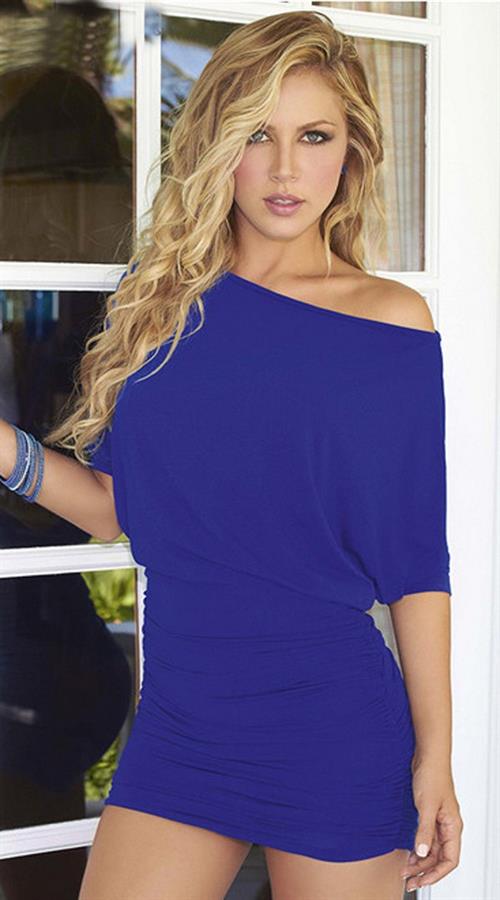 Being a mother of two has not been detrimental to her career in any way.
She has managed to keep her body fit even though a pair of humans has already slid out of her vagina to enter this world.  Heck, she could put most models her age to shame with just how fit she is!
Now I understand that a lot of guys would think twice about dating someone who has children but let's weigh the pros and cons okay? .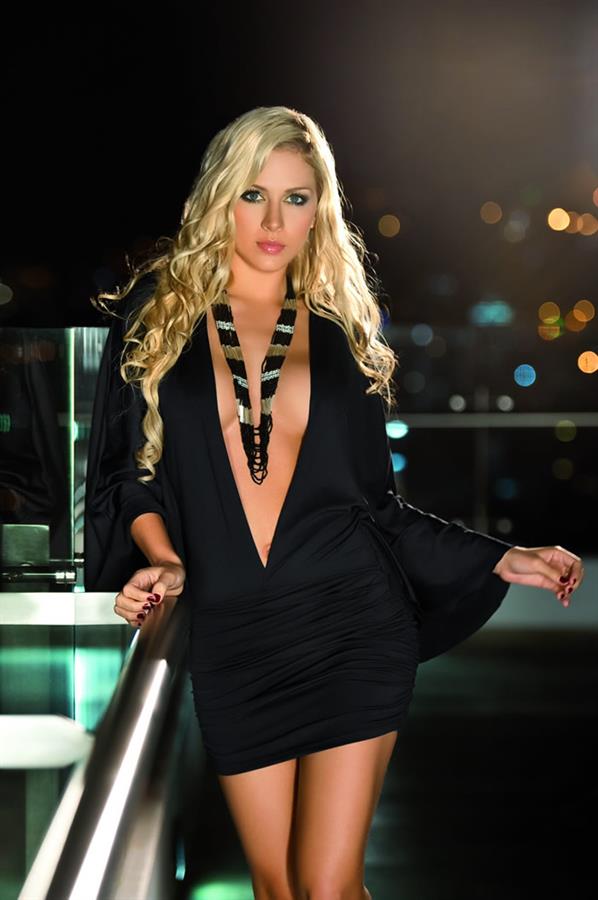 Dealing with bar girls and one-night stands can be tiring.  Whirlwind romances with a fast revolving door of new faces can lose its charm all too quickly.
So, why not try having a meaningful relationship with a single mom?  These women are mentally and emotionally stronger and they seem to have their feet planted firmly on the ground.
Lina has a son and daughter, whom she had with her past boyfriend Juan David Posada, a fellow model.
Their relationship is on a sort of hiatus right now.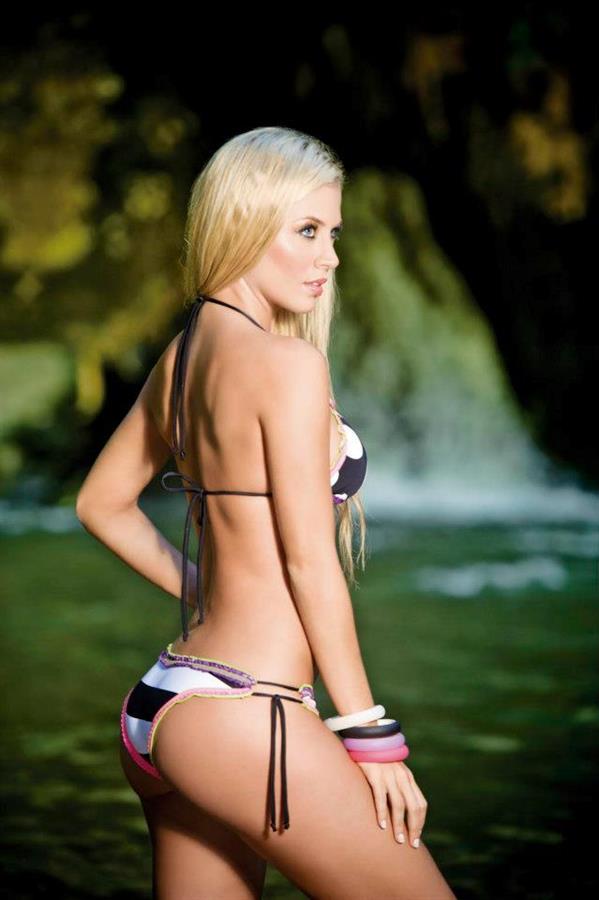 Okay, so the major downside to dating her is that he'll always be around.  After all, they do have kids together and unless he's a deadbeat dad, he'll pop in from time to time to check on the children.
I'm not really the jealous type but there are a couple of what-ifs hanging with that type of situation.
What if she falls in love with him all over again?
What if they decide to give it another go at having a good relationship?
What if the kids don't like you?
Too many what-ifs.
There has not been any news about Lina seeing anyone or having a new boyfriend, so it just may be possible you stand a chance.
Just make sure you fit the criteria of man she's looking for.  She's stated she wants someone who's level headed, knows how to hold a good conversation and of course has a way with kids.
Oh and she wants to have terrific sex whenever and wherever the mood hits her.
So bring you're A game.
Check out her Twitter and Instagram first before you make your move, she has active accounts on both social media platforms.
But What's Linda Posada Really Like?
A really good question if you're hell bent on winning her over.
Okay, where do we start?
Linda Posada is known within the inner circles of the fashion industry as a very sweet and kind person who looks after everyone she works with.  On set, she greets everyone down to the lighting assistant.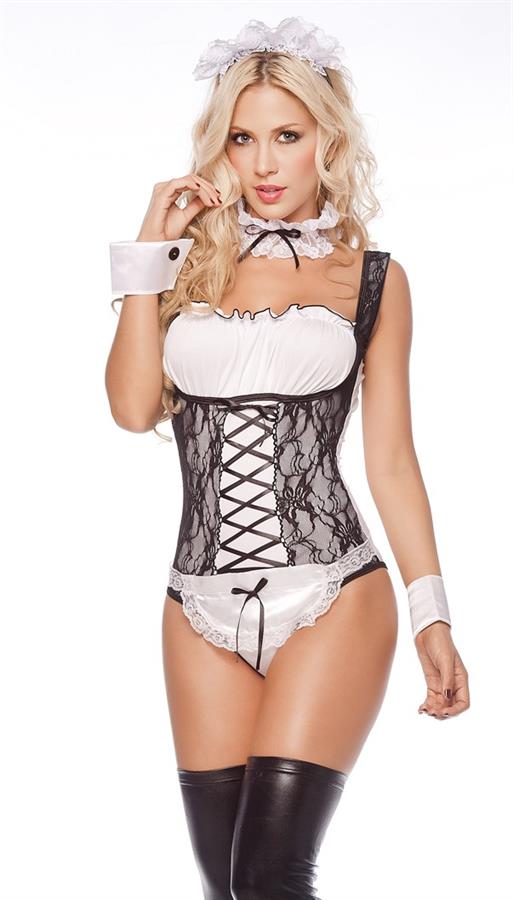 She appreciates what she has right now and makes sure everyone knows how thankful she is that she is one of the most popular actresses in the industry today.
That type of attitude I'd expect from someone a little bit older than her.
She's only 25 and she's acting like a nice lady.
Hmmm, maybe her having kids brought about that level of maturity earlier than expected.
Oh, but don't forget, she's Colombian.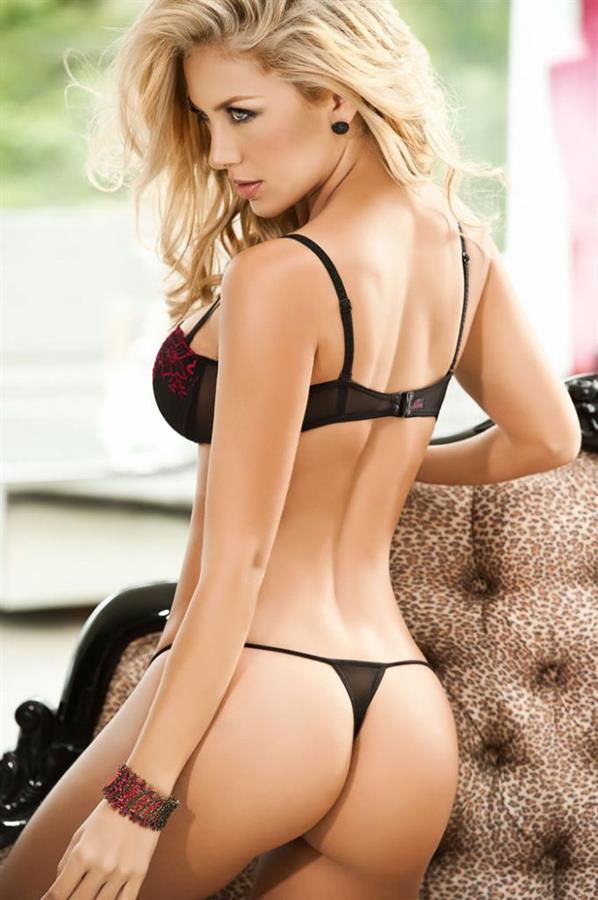 There's some muy caliente latina blood running in her veins and she can become very feisty at a drop of a hat.  This usually happens when people close to her encounters problems and run to her for help.  Her protective mama bear instincts come out and that nice lady we were just talking about disappears just like that.
She can give you a severe tongue lashing or simply take you down with her Jiu Jitsu moves.  (Editor Note: I think you are making all this shit up)
It's a good thing this rarely happens.
I like her better when she's smiling.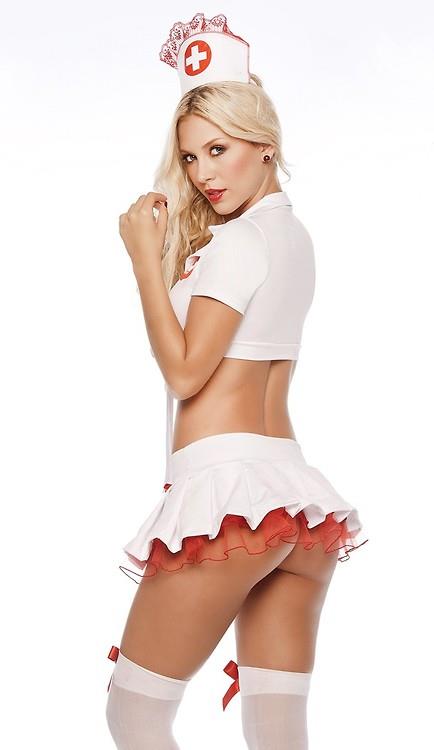 She's very interested in a wide variety of topics and will often go in depth with her research on new knowledge gained through conversations. She can become very obsessive and quickly turn herself into an expert armed with a load of knowledge in a very short amount of time.
Conversations with her can get pretty trippy with or without the aid of alcohol as she always seeks to explore all the facets involved in the topic you're discussing.
So, here's another hint for the guys this time: "Read a book"
And be nice.
Don't ever forget to be nice to her.
You wouldn't want to be on the receiving end of a Colombian woman's fury.
Lina Posada in Videos
Another highlight of Lina's career is to have been in a video clip called "Taboo" by Don Omar.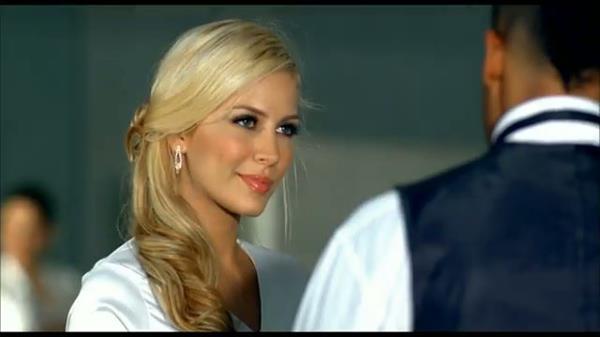 There's also a video of her topless on Youtube entitled "Lina Posada Topless."
You'll just have to watch the whole video to see if she really does bare her cleavage.  There are other videos like, "Lina Posada hot" and "Lina Posada – Sexy en la Ciudad."  Her name alone sounds hot, and It may not be before very long, before you'll be murmuring that name to yourself, "Lina Posada, Lina Posada, Lina Posada…"
She can be very addictive once you get to know more of her.
I've sat in front of my computer for hours transfixed on her otherworldly beauty.
Well, i warned you, so watch her videos at your own risk.
Lina Posada is Active on All Social Media Platforms
Lina Posada is active on all social media platforms that matter.
That means she has a Facebook account, a Twitter account and an Instagram account.  Basically the starter kit for anyone who wants to be famous one day.
In the hands of someone as hot and sexy as Lina Posada, these social media platforms become highly effective weapons to conquer the hearts and minds of men (and there's a high probability of women) who love her.
So here's her Twitter: https://twitter.com/posadalinam
And here's her Instagram: https://www.instagram.com/linaposada13