Jesse Jane is one of the hottest porn stars the world has known.  She was regarded as the new face of modern porn when she broke into the adult film industry.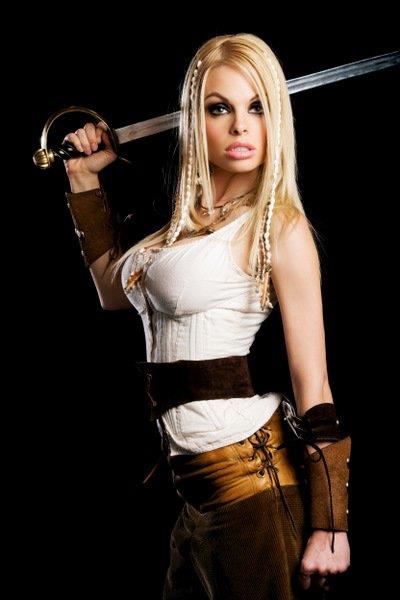 Jesse Jane The Early years
Jesse Jane was born Cindy Taylor on July 16, 1980 in Fort Worth, Texas.
She was born in a military hospital.  The moment she got out, there was no doubt in anyone's mind that she'd be calling a lot of attention.  Her cries at that time sure made everyone look in her direction.
She grew up as a military brat.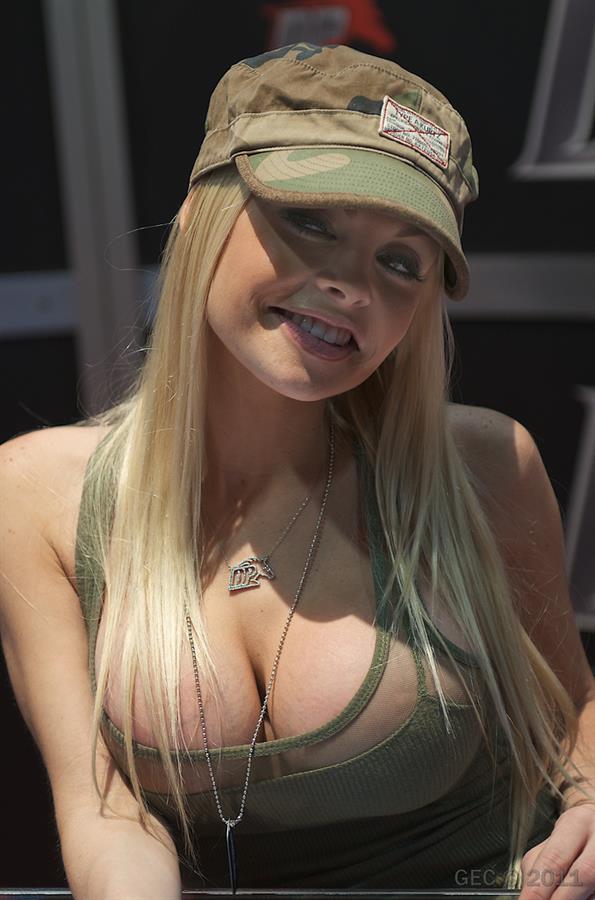 I'd say brat was used loosely for her.
Without any male supervision, she quickly got into trouble a lot and was considered a truant by the time she turned 16.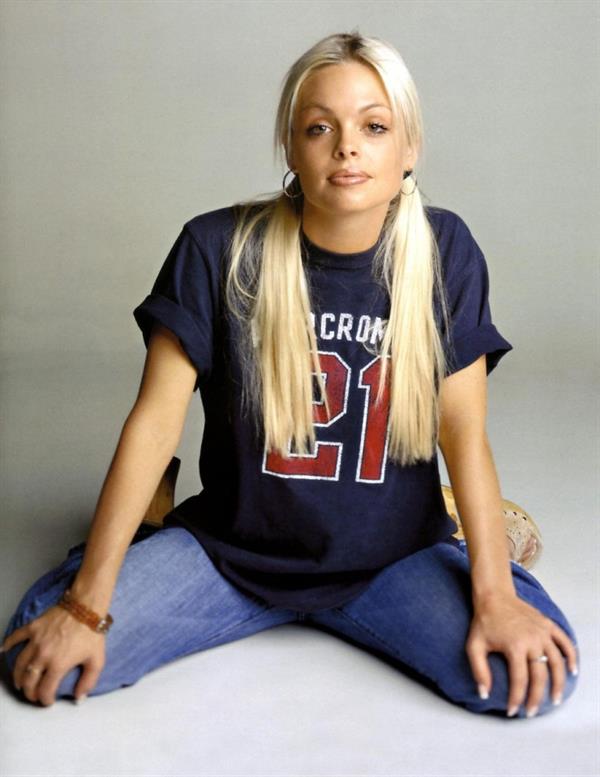 She wasn't really that bad though.  It was more of her skipping out on school to have fun with her normal friends who lived outside the base.
To instill some discipline into his errant daughter, her father enrolled her in some martial arts class and that straightened her out enough to finish high school and at least have a diploma under her belt.
As soon as she was out of her parents care, Jesse Jane turned her sights onto modeling and eventually porn.
Jesse Jane The Face Of Modern Porn
Before entering the porn industry, Jesse Jane did a few modeling stints and worked as a waitress at a Hooters bar.
This was where her personality shone.  She was known as the girl who laughed easily and would make faces to break the tension in the room.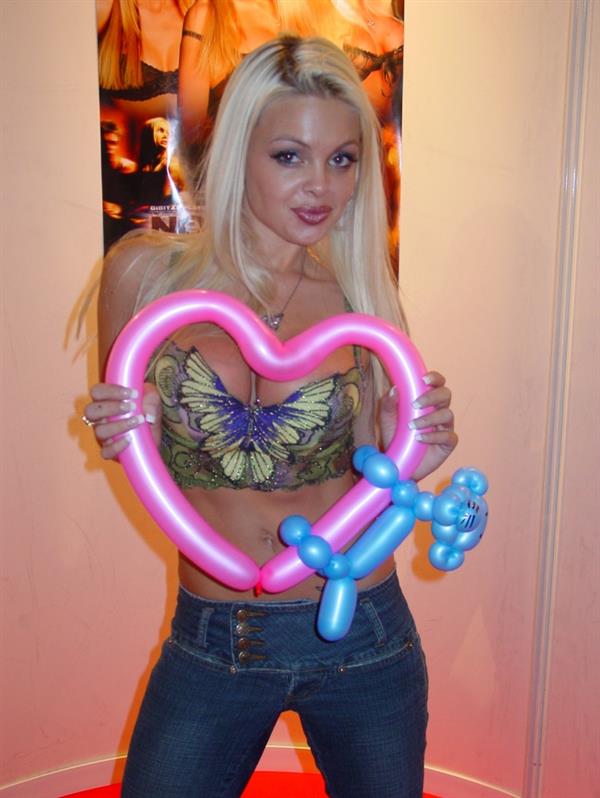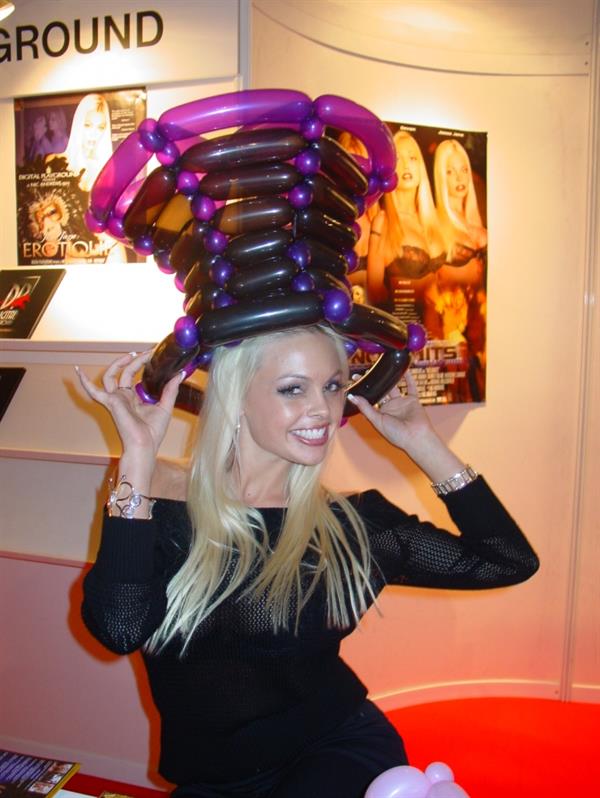 She was never really good at tense situations and laughing always helped her relax.
Jesse Jane isn't shy to admit that she's had augmentations to create the perfect body you see now.
Those boobs?  Yeah, they're fake.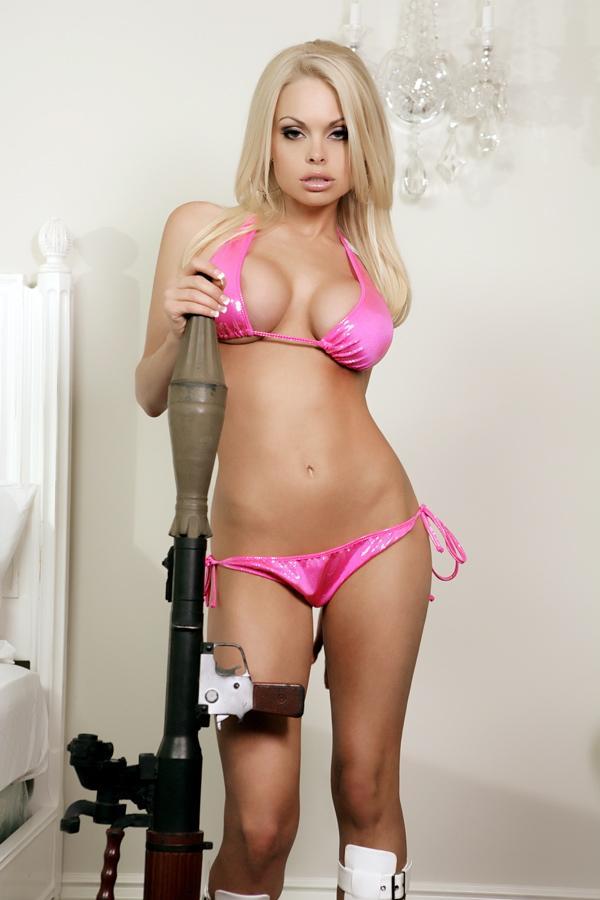 Get over it.
I'd have to say they're one of the most perfectly created boobs though.
She arguably changed the face of porn because of that.
It also helped that she starred in two of the biggest porn movies ever made.  Yep, I said porn movies.
Pirates and Pirates II: Stagnetti's revenge were high budget films that had actual scripts and dialogues going on.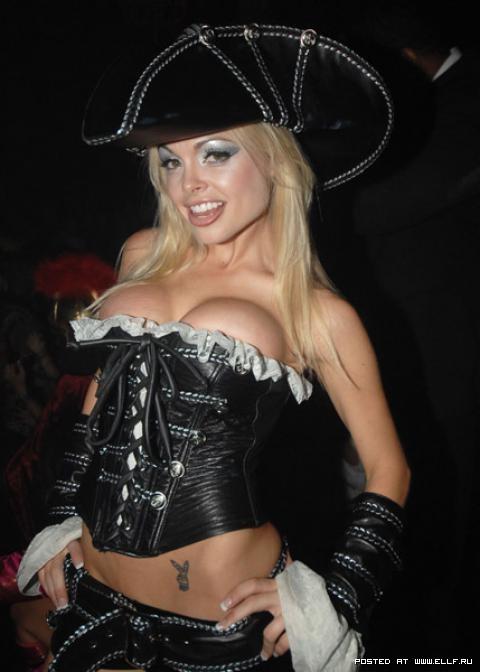 A lot of focus was also put into the sets used as well as the costumes everyone had to wear before it got ripped into shreds.  It also featured a lot of great sex on screen with a bevy of hot porn stars getting all down and dirty for our viewing pleasure.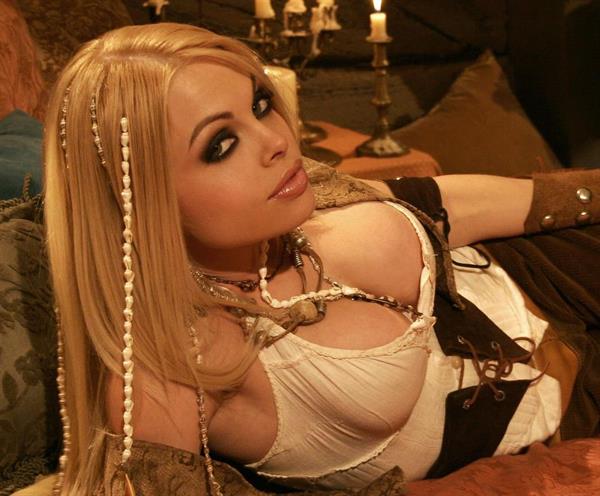 Jesse Jane was credited in the starring role and she pretty much carried the entire film with her performances.  I'd say they were a bit stilted but if we were to base it on porn performance standards, I say she deserves an award.  Oh yeah, she did get awards for her performances.  Sheesh, what the hell am I talking about?
Jesse Jane broke into the porn industry through the help of another porn star.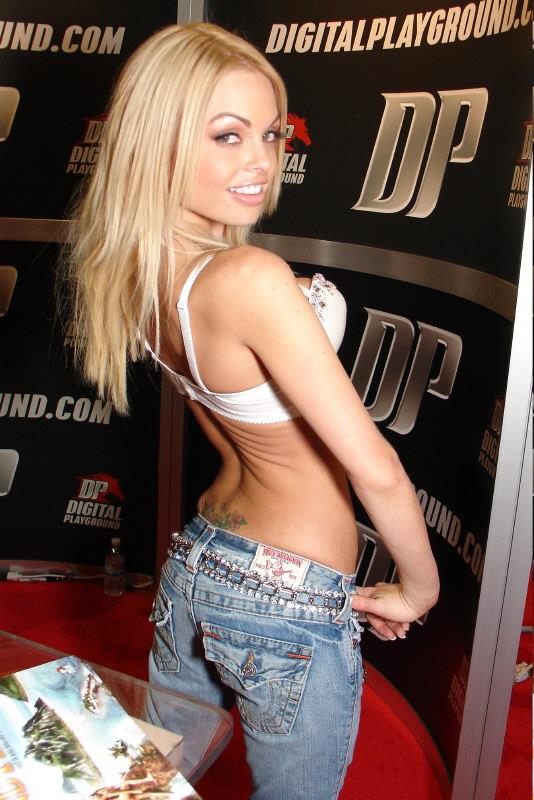 It wasn't just any other porn star though.  It was the equally hot Tera Patrick who arguably continues to be the hottest porn star to date.
What's Jesse Jane Really Like In Person?
Contrary to popular belief, Jesse Jane is one of the most professional porn stars ever to be in the porn industry.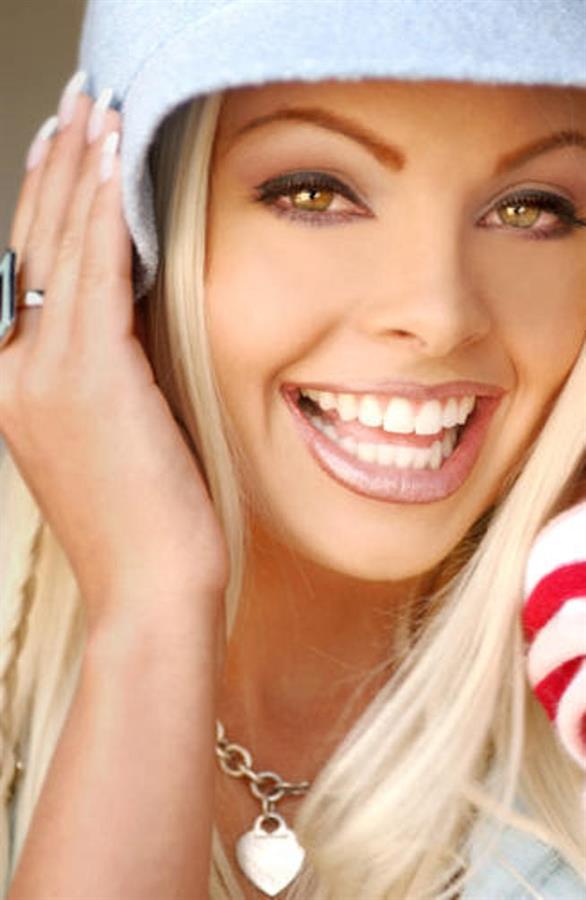 Oh she can be a little snappy but only when things don't go her way.  And the reason why that's been blown out of proportion is because those were the times when a lot of people saw what she was like when she got irked.
Oh, she'll shoot the shit with you when its downtime but she will never take any shit once the cameras are rolling.
Most of the time, Jesse Jane is a pretty easy-going girl who will easily laugh at even the most mundane jokes.
She's also very honest.  Her superstar status has helped her afford that.  She has turned down a lot of roles simply because it wasn't interesting enough or the guy she was partnered with wasn't attractive at all.
Outside of the porn industry, Jesse Jane is a doting mom and caring aunt.  She took in her nephew and niece and supported them all throughout their childhood with her earnings as a porn actress.  Jesse is still considered their "mom" to this day.  She has since added a son to her little family and says she'll be retiring before he grows old enough to understand what his mom is doing to earn money.
When she's not in front of the camera getting her pussy split in two, she's actually more of a soccer mom, or a baseball mom or whatever her brood of three is up to.  I bet she does more than lift the spirits up of the team she supports when she's cheering her kids on though.
Jesse Jane Breaks Into The Mainstream
How do you know if a porn star has truly made it?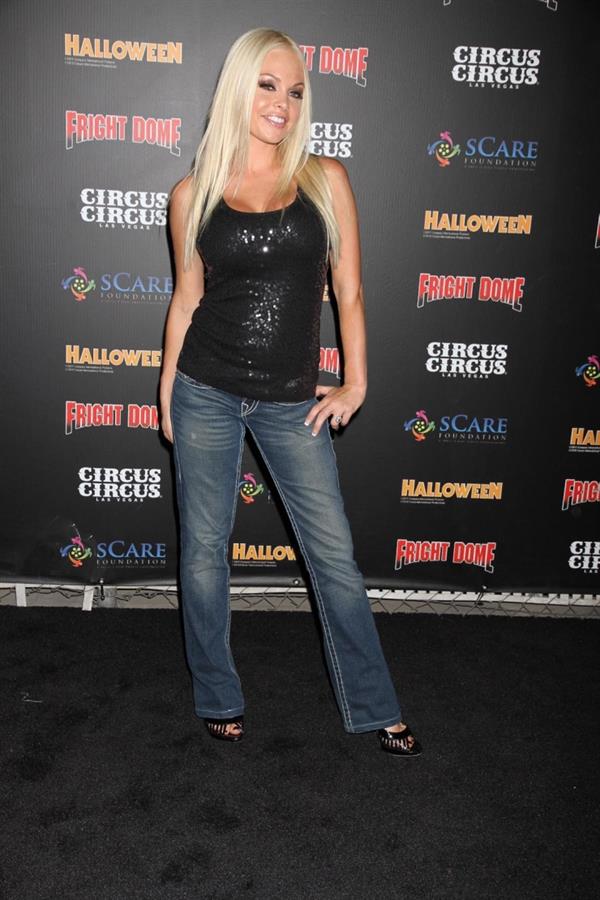 Well, I'd say if they were able to break into the mainstream that counts as having already made it outside of the porn industry.
And Jesse Jane has done it not just once but several times.
She did cameo roles for Starsky and Hutch as well as Baywatch.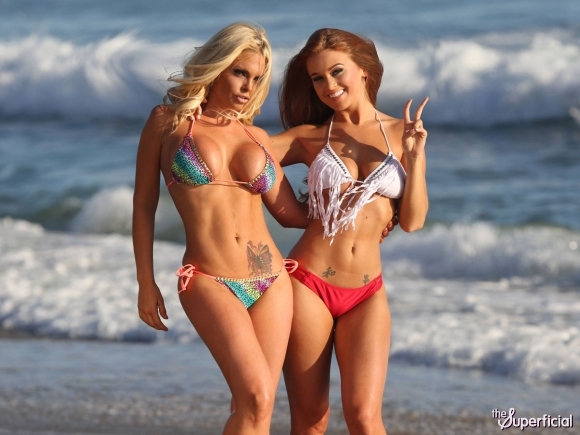 She was also featured in the hit TV series Entourage where she led a group called the Pussy Patrol.
She's been interviewed on Late Night TV shows most notably Jay Leno on the Tonight show.
Heck she was even featured on the cover of the band Drowning Pool's "Desensitized" album!
She's gone places where very few porn stars have ever gone thanks to her popularity as one of the hottest porn stars ever.
What's Jesse Jane Up To Now?
Jesse Jane has stated she is retiring this year from doing porn this year.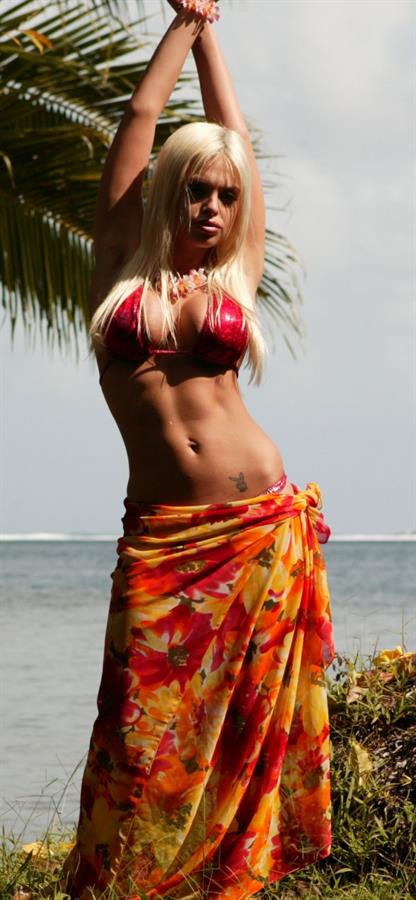 I was really saddened by that news but after hearing what her plans are, I guess I'm happy for her.
She's planning on launching her own tequila company called Diosa Tequila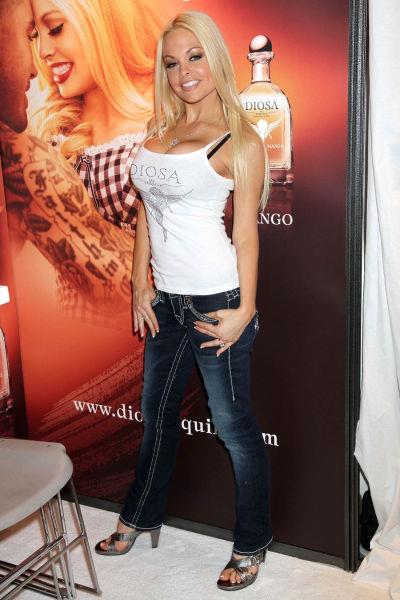 Down the road, she has plans for a tell all book.  Perhaps this book will finally reveal the names of the male co-stars she's had who hit on her after they did their scene and eventually ended up on her list of people never to work with again.  The tentative title is "My Double Life".
It seems like there'll be no stopping for this 5'3", 108 lbs, 34D blonde spitfire when it comes to reaching the top!
Jesse Jane is Online
Jesse Jane maintains her own website: http://www.jessejane.com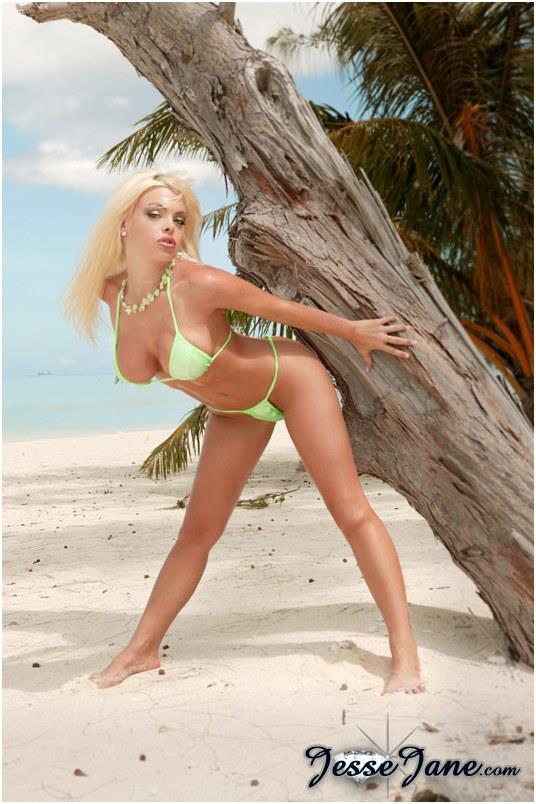 And she has two Instagram accounts and two Twitter accounts.  Why?  I don't really care. I say the more the merrier.
Here are her Instagram accounts:
http://instagram.com/thejessejane
https://instagram.com/sexyjessej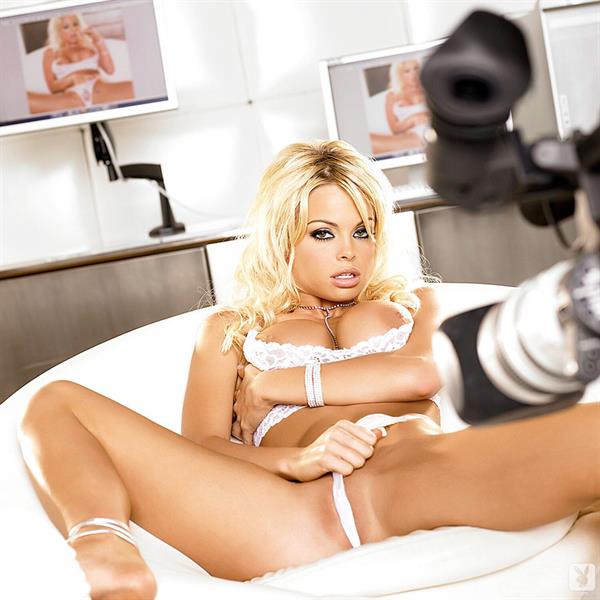 And here are her Twitter accounts:
http://twitter.com/sexycindytaylor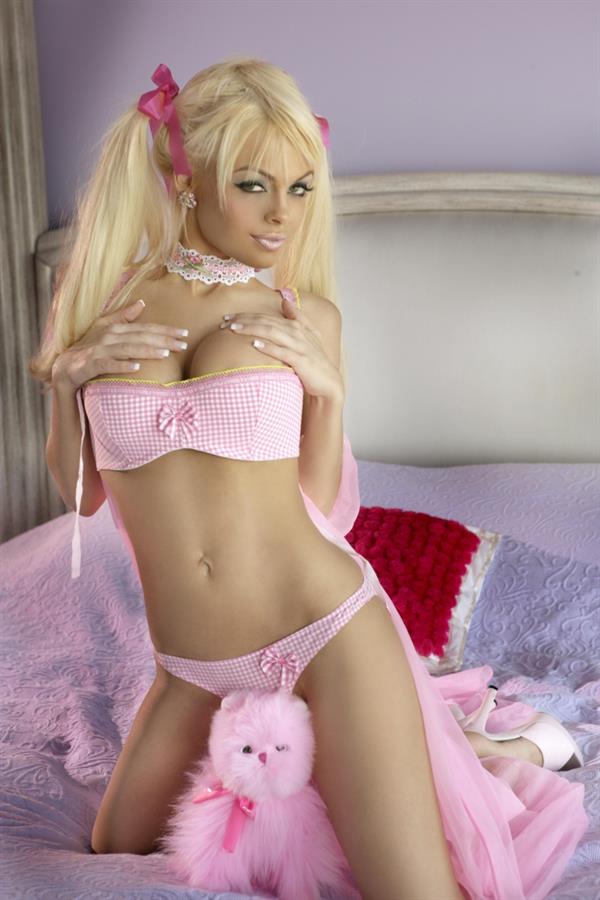 All of those are active and she does reply every now and then if you're interesting enough.  Good luck with that, let us know if she replies!