Lauren Hanley
We've all had that moment when we saw someone in an ad and wasted no time Googling the name of the lady or looked her up in IMDb and find out what films she's been in so you can either download it or buy DVD copies of it, right?
Hmmm… ok maybe not.
But that's my job.  When I see a pretty face or a beautiful woman, I have to track her down and find out every little bit of detail of her, gather all the info and then share it with you.  That's how I make a living.  At least, that's what my girlfriend thinks after I've explained it to her that what I do is purely business and never about pleasure.
Hehehe you'd lie too if you wanted to keep doing this and call it your profession right?
Anyway, enough of me, let's get on with today's hot babe.  (editor note: yeah nobody cares)
I'm talking about the one and only Lauren Hanley.  Oh baby, I am so excited!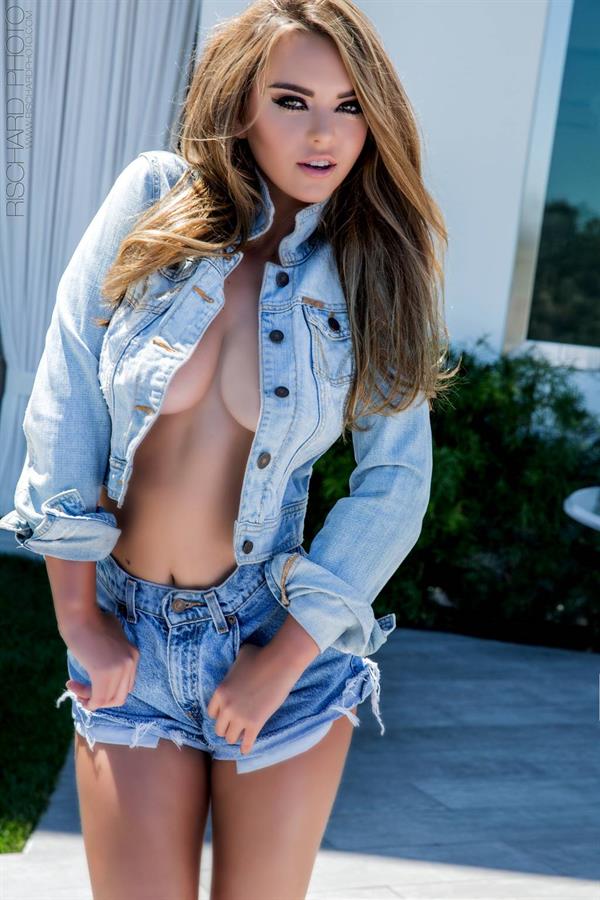 Lauren Hanley for Carl's Jr.
Lauren Hanley first appeared in a Carl's Jr. ad.  For most models, that's a career killer right there.  Not for this gal.  (Editor note:  Are you kidding me?  Lot's of sexy and successful girls have been in Carl's Jr commercials like Kate Upton, Emily Ratajkowski and Sara Jean Underwood.  In fact, you should do a post on all the girls who have done Carl's Jr)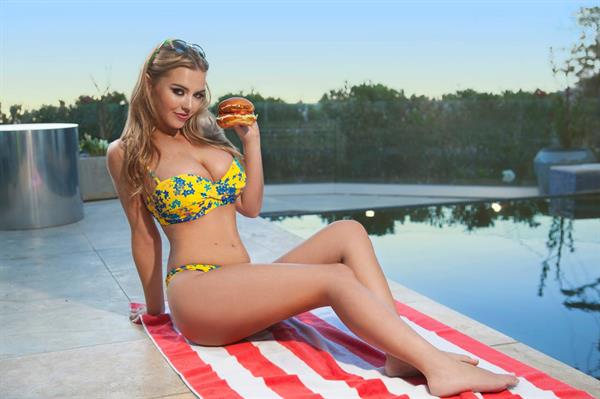 Lauren Hanley vs Kate Upton
Lauren Hanley has been compared to all-American beauty Kate Upton.  Yes! she's that beautiful!  Maybe even more so, no disrespect meant to the lovely Kate Upton.  If I was made to choose spending a night between Lauren and Kate, I'd probably go crazy just thinking about it and forget about flipping the coin.  I'd probably just flip out and throw myself off my balcony because let me tell you, it's hard to choose between these two.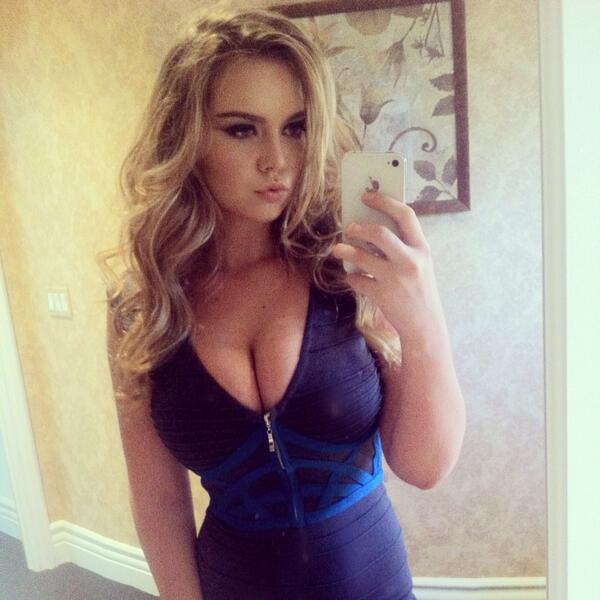 Let's just say Lauren also looks a bit like Drew Barrymore so that's a plus in my book.  It's like she took the best qualities out of both celebrities and became the perfect amalgamation of both.
It doesn't hurt that Lauren Hanley also has a beautiful body paired with that perfect face.  That cleavage has definitely taken her to a lot of places because man oh man I would love to dive in between those boobies and just get lost in them.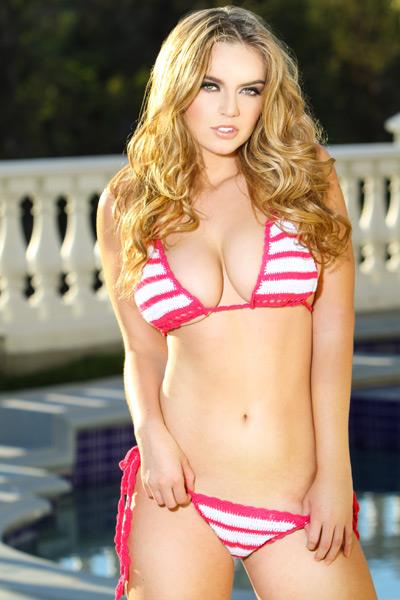 Now most girls I know who have big racks usually have a slight amount of baby fat riding along but not this girl.  She's an athlete who loves to keep fit doing yoga and going out for a run.  She's very strict about her diet and she knows that physical fitness is important to her career as an Instagram star.  (Editor note: you can't exactly see her abs)
Let's help her stay that way okay?
So if it's a toss-up between Kate Upton and her, I'd say it's simply impossible for me to choose.  I don't know about you though.  Which one would you pick?  Can we get some comments on the comments section as to which one you'd pick?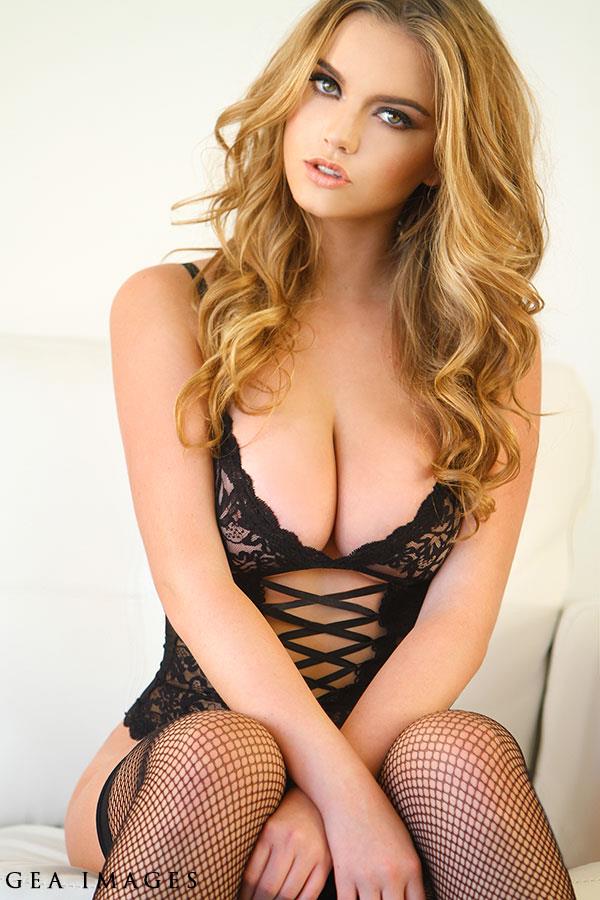 Okay, let's find out more about Lauren Hanley.  Oh and if you're curious about Kate Upton, we do have posts about her here so check those out as well!
Okay back to Lauren Hanley.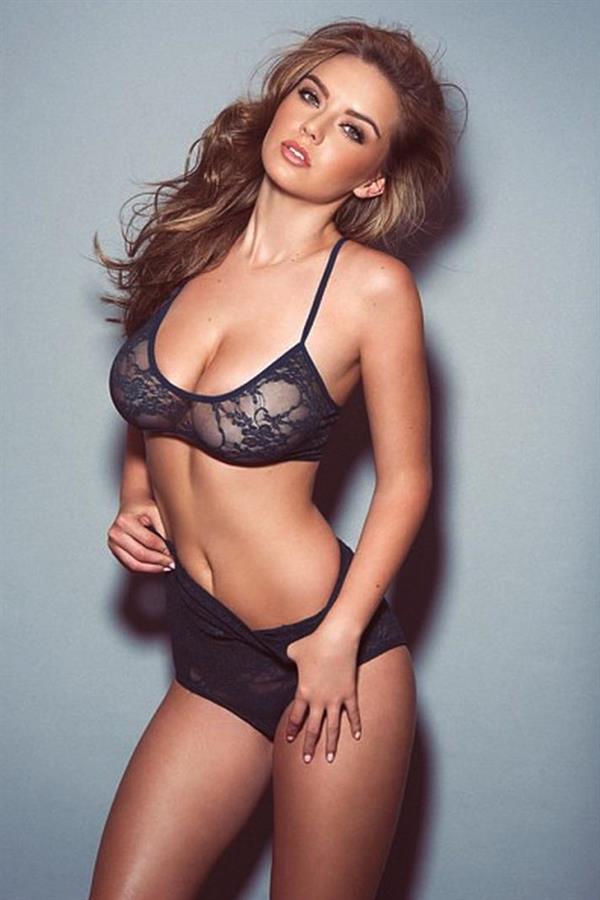 Lauren Hanley has also developed a considerable following on Instagram.  Yeah, as if we needed any more reason to look her up right guys?
And another thing, Maxim also came up with a photo-feature on its women section titled "13 Sexy Reasons to Follow Instagram Stunner Lauren Hanley." The 13 reasons are all photos of Lauren at her most exquisite.  You can bet you'll find there are more than 13 reasons to follow her if you go to her Instagram page now.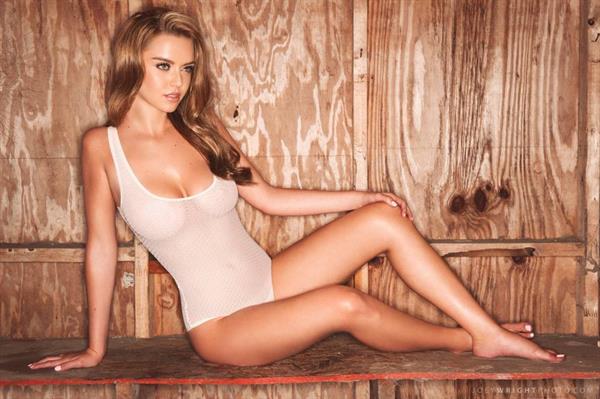 Lauren Hanley Videos
Now I know we all have short attention spans and some like reading articles, some like looking at pretty pictures and some like watching videos.  We always try to provide that here as best as we can.  But, for most Instagram stars, they are usually just posting photos of themselves.  So, if a video is more your cup of tea, here's a couple!
They are the kind of sexy videos that might get you in trouble if you viewed them in the office.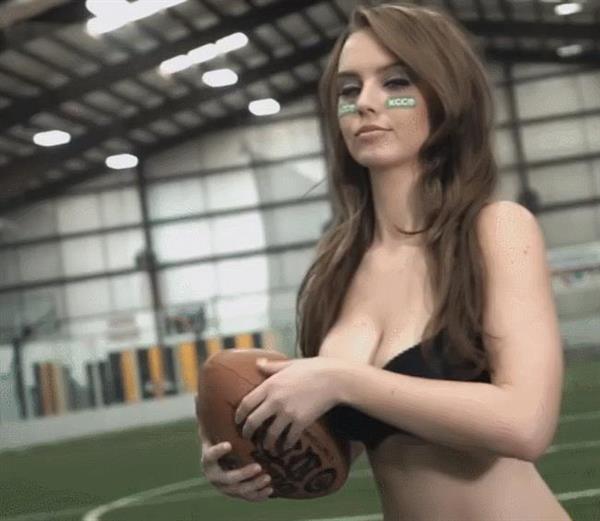 In short: it's NSFW, so tread carefully mates.  (Editor note: if they are on this site, they probably aren't worried NSFW)
By the way, how are you accessing this site while you're at work anyway?  (Editor note: Exactly my point)
Anyway, you might check out some of the other videos she's been in, a couple of video shorts if you can find them.  You might want to try the short lived TV mini-series "Housesitters" from way back 2014.  She's there as well.
Just like Kate Upton, Lauren Hanley has also been featured in Sports Illustrated magazine, although she has yet to turn up on the cover multiple times like Ms. Upton.  Originally an Orlando native, she moved to Los Angeles, California to be a commercial model and an actress.  A photo of her appeared on TMZ.com, where the accompanying text mentioned, in no uncertain terms, that she's an employee at the Root Cellar, a weed dispensary in Sherman Oaks.
Let's see, a hot chick with a killer bod who has no qualms with weed?  Sign me up!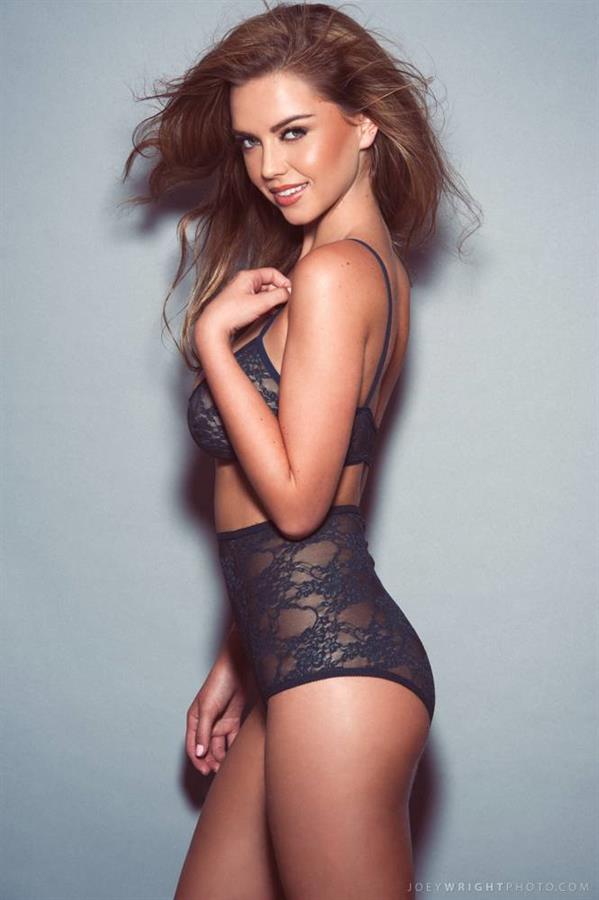 She's a dream girl I tell you!
Who is She Dating?
Problem is there's a long line of guys wanting to be the one she chooses as her beau.  A few years back, Lauren Hanley was linked to NFL quarterback Johnny Manziel.  Their dating encounter was confirmed by Lauren herself.  So, if you want to be her main squeeze you better bring your "A" game because she doesn't go for second best.  They've since parted ways and she was spotted with a couple of Hollywood's A listers over the years.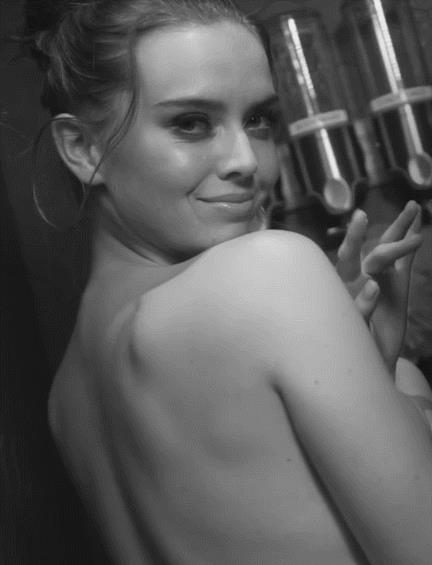 It is not exactly clear who Lauren's current flame is but regardless of who it is, that guy is one lucky son of a bitch.
Unless you're a famous actor or an athlete, she's definitely a long shot.  So, what can you do?  Well, you can still look at her pics on Instagram.  She always has something new going on in her life and those pics are hot, hot, hot!
Just try not to let your imagination run too wild ok?
And definitely don't do it while you're at work!
You've been forewarned.