If you've been paying attention, I mentioned in an article that I loved Whitney Cummings and that she was one of my favorite female comedians.  The other one that I really have to write about is the utterly funny and amazing Iliza Shlesinger.  Oh and she is drop dead gorgeous.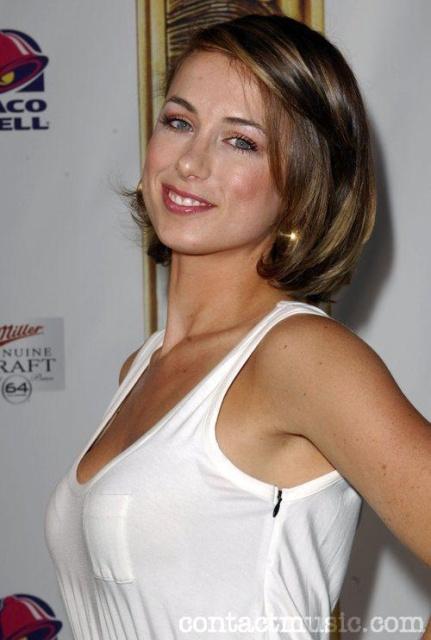 Iliza Shlesinger on Last Comic Standing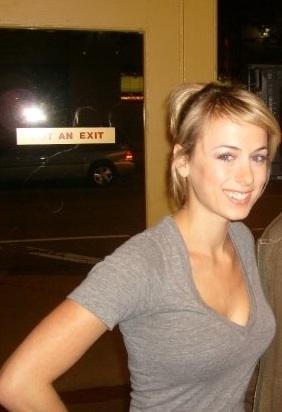 About the funny part, the entire world seems to think so.  She won the Last Comic Standing contest back in 2008 for NBC.  That's no ordinary feat for someone like her because the others had more going for them in the looks department.  I mean aside from being funny, they also looked funny.
Iliza Shlesinger on the other hand was like a fish out of water.  She was a beautiful blonde creature who would've looked more suited to be in the Next Top Model than to be in one where you have to make people laugh simply by standing in front of them and delivering punch line after punch line.
I hate to admit it but the first time I saw her I was thinking "what the hell is this bitch doing here?"  I had my prejudices and I initially believed she was one of those wannabe celebrities who started out in reality shows or joining TV contests just so she'd have some local exposure.  Maybe she had ran out of contests to enter in and this was a last ditch effort for her to get her 15 minutes of fame.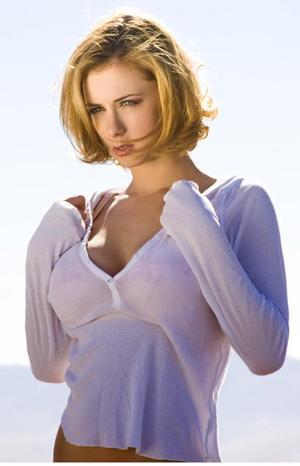 I did not think that she was a real comic first and foremost and that she was actually quite talented.
Before winning the Last Comic Standing, Iliza Shlesinger had already won another contest.  That one was for Myspace's "So you think you're funny" contest.  I wonder what happened to that now that Myspace is basically non-existent thanks to Facebook.
Oh you'd think she'd already proven herself through that right?  Nope, think again.  On "The Last Comic Standing" all the other competitors were hell bent on ousting her.  There were even two head to head challenges in a bid to get rid of her.  She accepted the challenge and killed on both occasions.  Eventually she secured the top spot and made history as not only the first female to have won but also for being the youngest champion to have done so.
Major props to this girl er… woman for breaking all the records.
Iliza Shlesinger's Continuing Career
Her success has lead to a lot of doors opening up for her.  She's been touring a lot doing stand-up comedy.
Iliza Shlesinger's humor touches up on a large number of topics and she delivers in a no holds barred fashion.  She's always on point and never fails to illicit laughter from the crowd.  Her perfect comedic timing and uncanny empathy and awareness of what's going on is the main reason why she is considered the most successful female comedian today.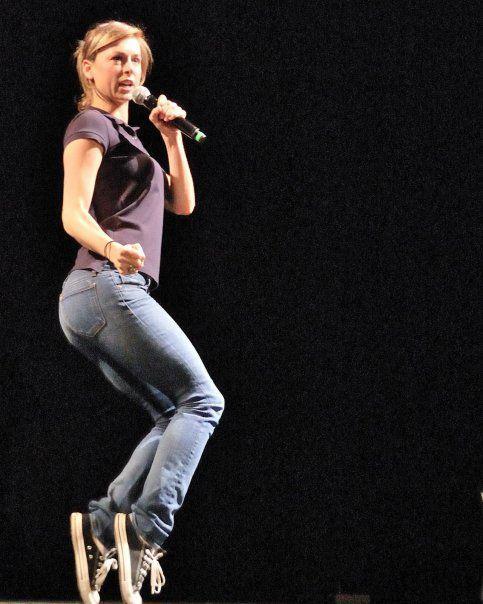 You'd think all that success would go up to her head right?  Nope, Iliza has managed to keep herself out of any scandal and if there was any she has the ability to quash it before it gets too out of hand. She has battled leaked nude pictures of herself by personally sending out one for everyone to see.  Perhaps she heard of how Scarlett Johansson turned a career killing stupidity into a killer career move!
She has also kept herself busy producing shows, writing and touring her new materials.  In September last year, all her hard work finally paid off when she was tapped to host her own show in talk show format.  This resulted in the creation of the show, Truth and Iliza which aired back in May of this year.
Her last special, Confirmed Kills has also proven to be quite a success based on ticket sales and views.
2017 is proving to be a very good year for Iliza Shlesinger.  I have no doubt she's going to take full advantage of the opportunities given to her.  A full year of laughter is ahead for her fans and Iliza is going to make sure she delivers.  I just know it!
Iliza Shlesinger is Funny and Sexy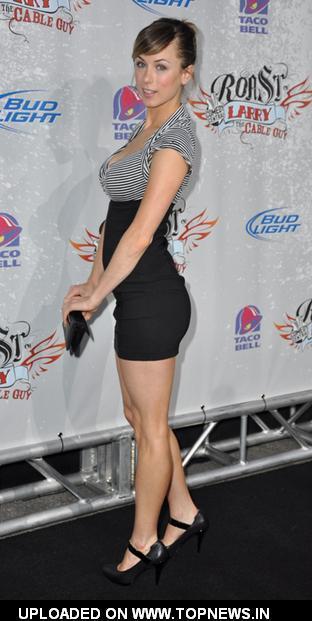 Aside from being a really funny gal, Iliza is also one sexy woman on and off stage.  It almost seems unfair that she is gifted with such intelligence and wit and also has a smoking hot body with a pretty face to top it all off.  Never mind the fact that she has the proto typical Hollywood starlet starter kit with her blonde hair and blue eyes already in place, check out those boobs!  They are massive!
Upon closer inspection, those boobs only measure up to 34C but if you put into consideration that Iliza Shlesinger is 5'8" and has a very petite frame, those knockers really stand out loud and proud.
Iliza is gifted both up top and ass wise.
She has the classic hour glass shape going on.  There were no doctors involved in making her that way.  That's just a product of good genes coupled with a strict diet and good exercise regimen.
She loves her body so much that she has been kind enough to share it with the rest of the world, albeit in a very tasteful way.  She has been known to send out nudes of herself with strategically placed objects hiding her naughty bits.  Although there are rumors or racier photos leaked on the Internet of her in very compromising situations.  I haven't bothered to check those out yet so if you can track any of those down, send us a link so we can include it in this post.  Just place the link on the comments section and we'll give you a shout out as a sign of appreciation.  You'll be our hero.  (Editor Note: slacker, I did your job for you and included the pictures)
Party Girl Iliza Shlesinger
Oh and before you start thinking she's a total square, think again.  Although she's a total health buff, she also loves to party on the weekends.  Maybe sometimes a little too much as she's been known to party wildly to the point of blacking out and ending up somewhere else.
She's also admitted to doing the walk of shame a couple of times after ending up with cute guys she's met.  Shame might not be the right word for it though.  She holds her head up high proudly while exiting his apartment.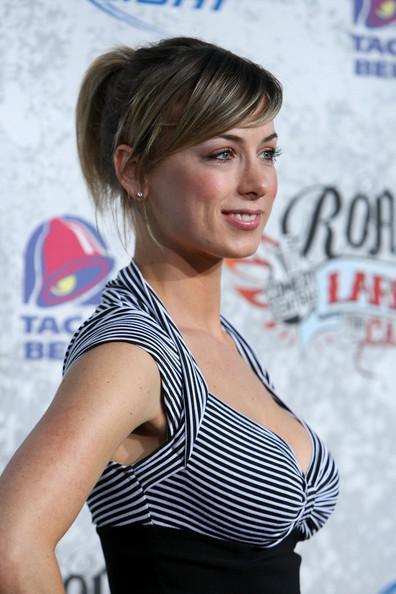 And what does this beautiful blonde comedian do on weekends?  Well, she gets plastered with her friends and has a lot of fun with them.  That usually means a night out in town or lazing at the beach in their skimpy bikinis.  There's a lot of talk out there that the leaked photos came from their alcohol driven over the top shenanigans.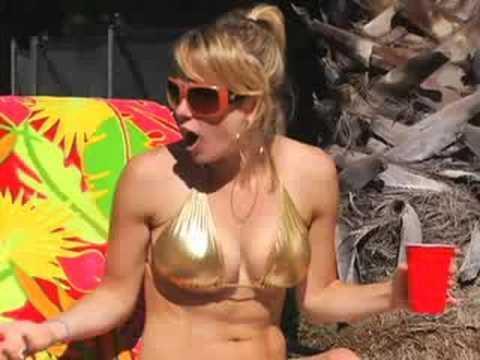 So all in all, she's a very fun girl to be with if you can handle her party goblin.  If you don't know what I'm talking about, make sure you check her Netflix specials War Paint, Freezing Hot and Confirmed Kills to fully understand how funny Iliza really is.
(Editor Note: and here are the pictures that the original author was too lazy to dig up… good thing I am looking out for you guys)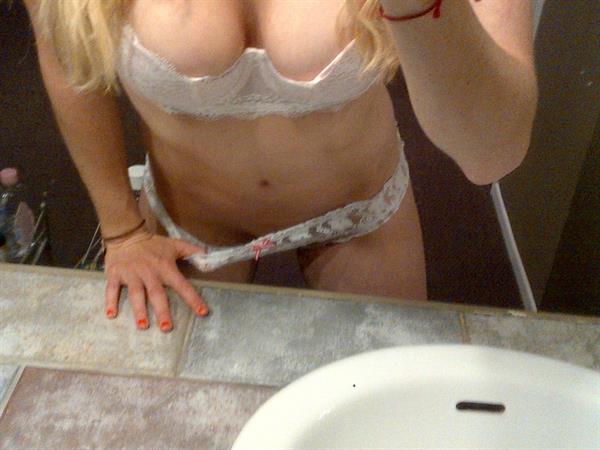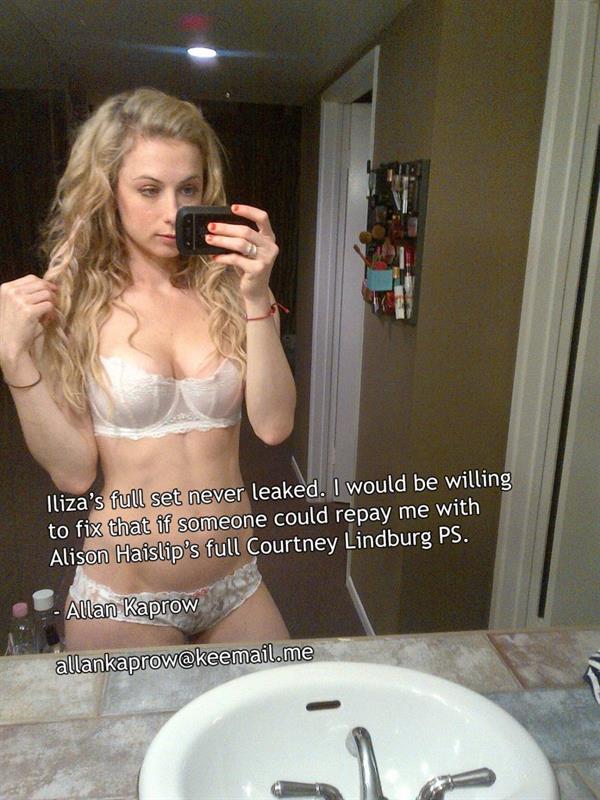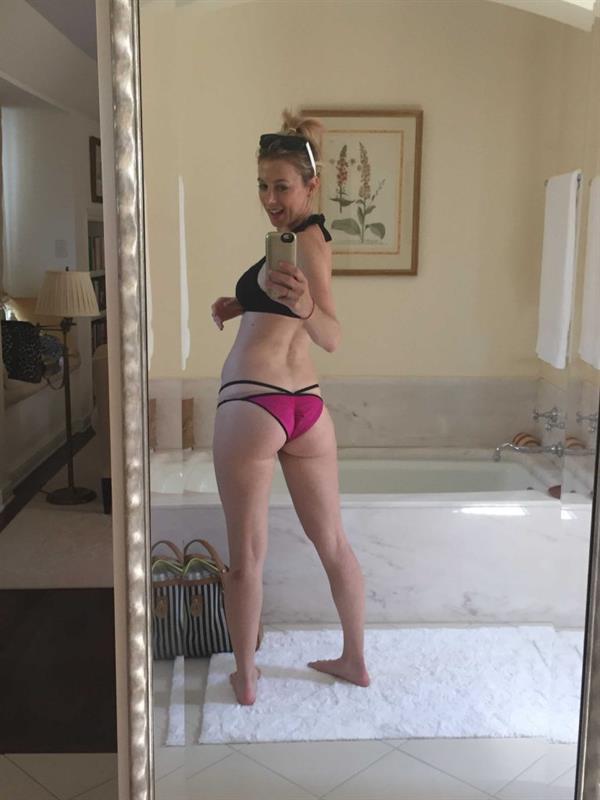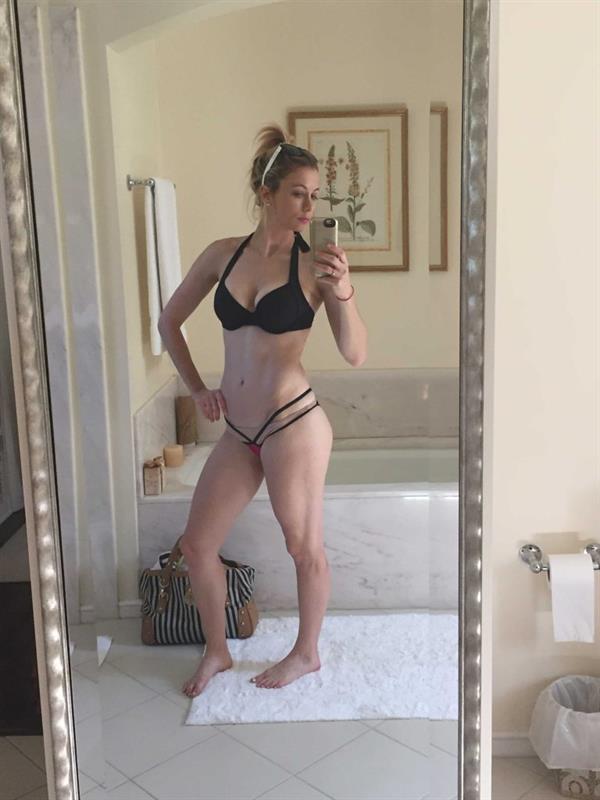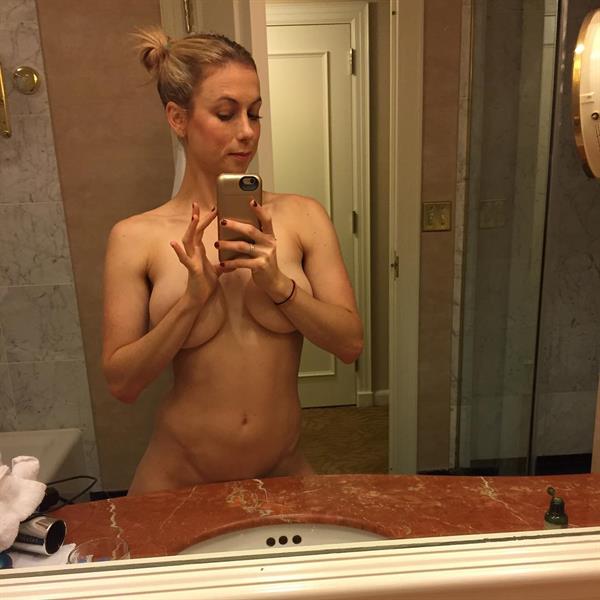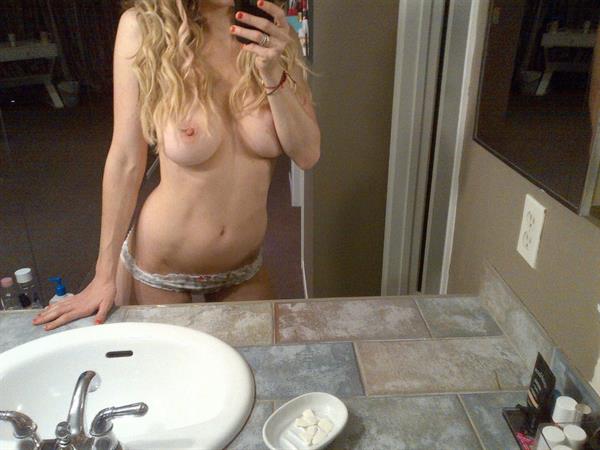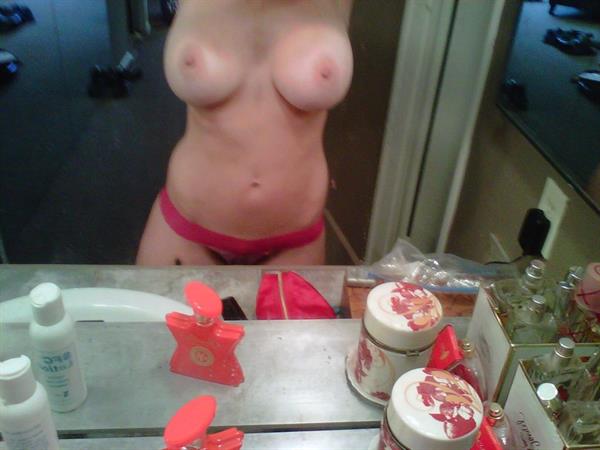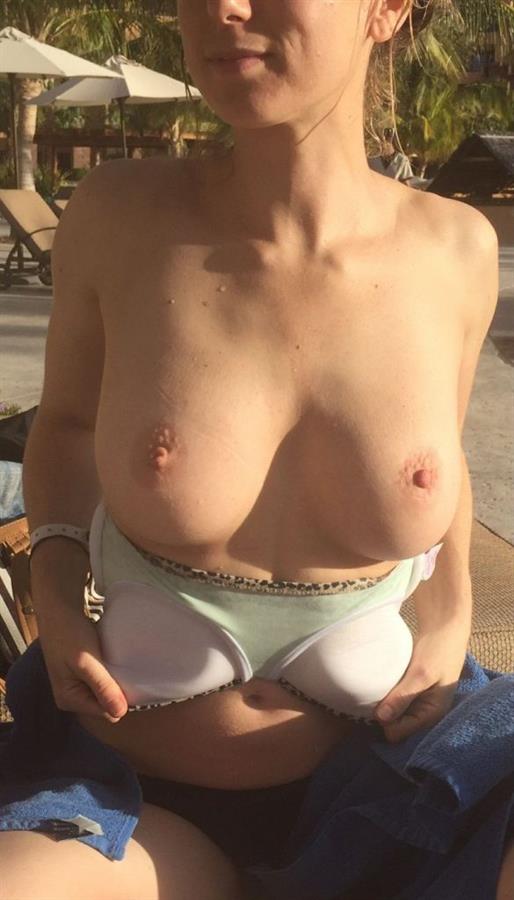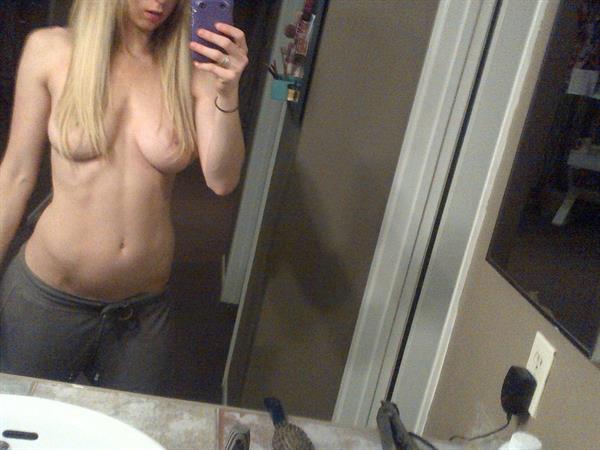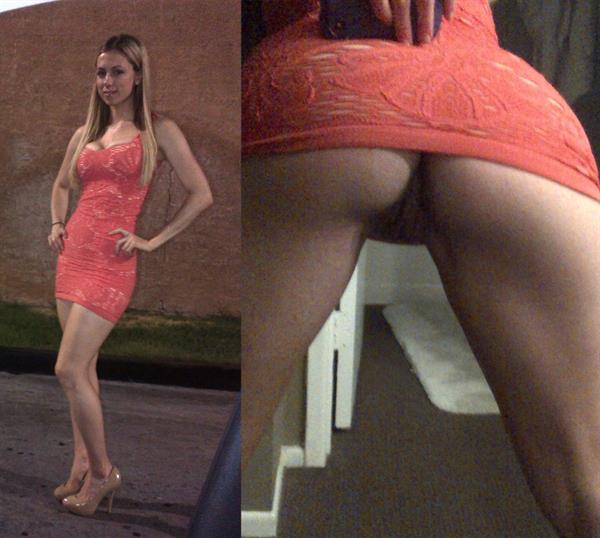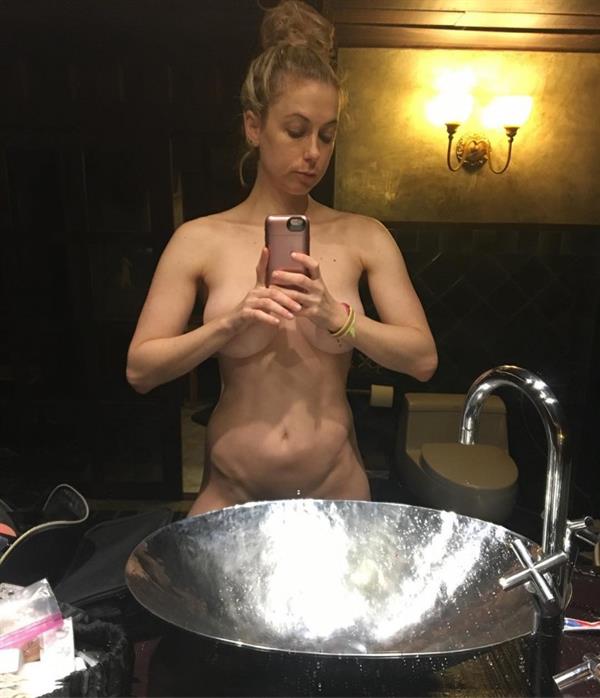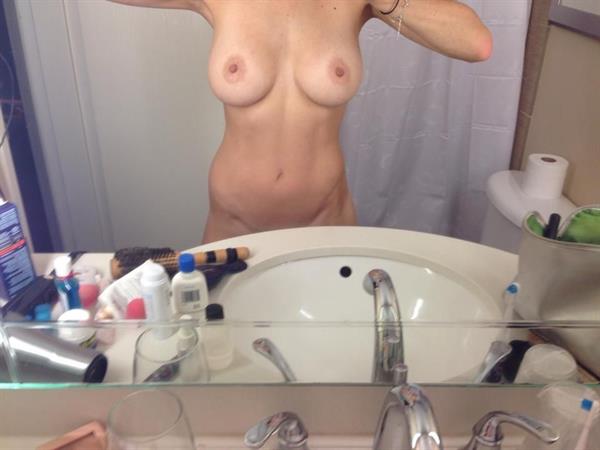 You can see more pictures of her here: Iliza Shlesinger Nude Pictures