Make a woman laugh and you stand a much better chance of getting her into bed.
But what if she's a better comedian than you?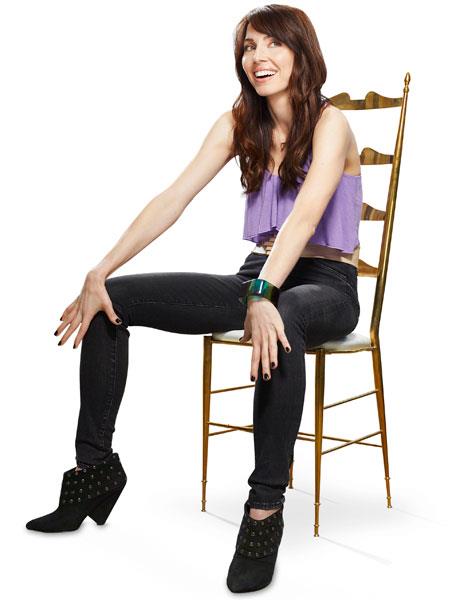 Well then you'll have to find more creative ways to issue a guffaw from her then.
My Comedian Fetish
I love standup comedy and only lately I've been into female comedians.  I already checked out Amy Schumer and Sarah Silverman but they're not hot enough for me, just yet.  Maybe I need a couple more bottles of beer in me to make them fuckable.  It's very rare to find hot women comedian that you'd love to get naked in bed with.  I've covered Iliza Shlesinger already but another one of those women is the stunningly sexy Whitney Cummings.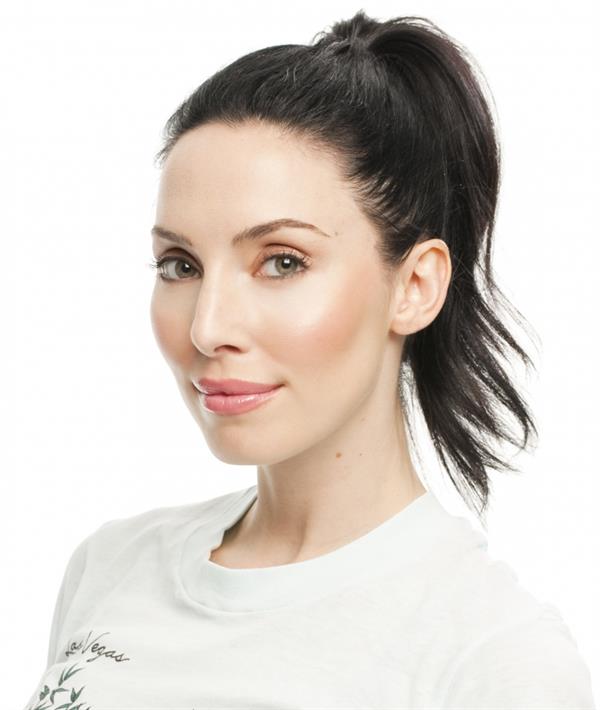 Let's just get this out of the way for now: Cummings.  Hehehehe yeah sometimes I have the mind of an 8 year old and these things make me snicker.  Cummings.  Hahaha.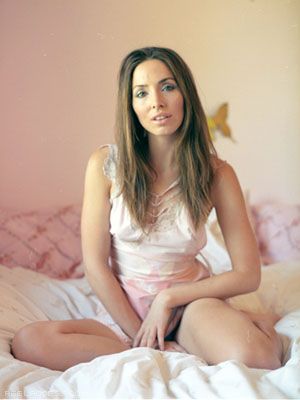 Kidding aside, Whitney Cummings is actually a brilliant comedian.  And she's a business woman, a very shrewd business woman.  She's responsible for creating a show with her name on it for NBC and has done a lot of projects on the side which makes her not just a funny woman but an incredibly rich funny woman.
Whitney Cummings' Relationships
Most men would shrivel up with her because she's also very sharp and that has proven to be a problem for Whitney.  Her gifts as a brilliant and very strong woman have not done her favors on the relationship side.  Because of her success, she has been deemed "Undateable". Heck she even starred on a TV show with the same term and was deemed truly embodying that word because no man could hope to measure up to her mentally, physically and success wise.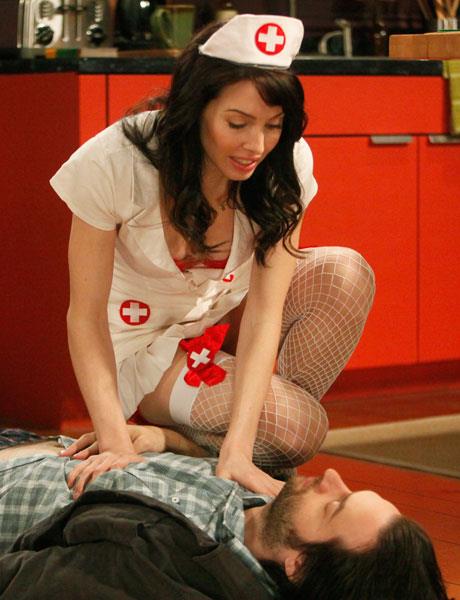 So, what's a woman like her to do?  Well she panders to the guys she's involved with and takes on a more submissive role just so she doesn't hurt his male pride.  This must be the reason why most of her relationships have failed.  She's way too strong to be that girl who stands behind her man.  It might happen during the first few weeks of the relationship but in time she's going to take hold of the reins and lead the charge.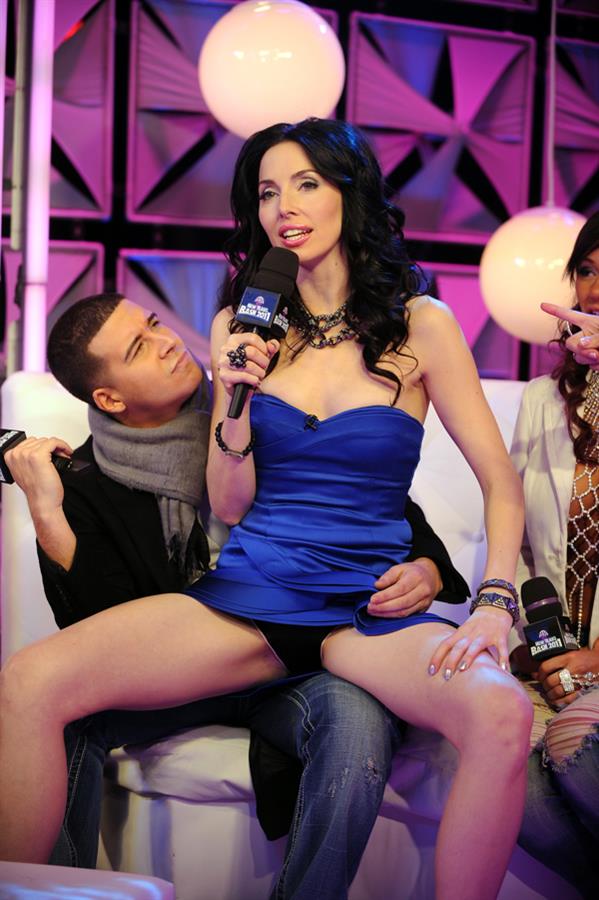 Most men are put off by that.  I find it very attractive.  Nothing like a strong woman to give you a swift kick in the nuts and get you motivated to do unimaginable shit you wouldn't be able to figure out unless she pointed it out to you.
Have some balls and date a strong and independent woman you guys.  It'll do wonders for your life if your ego can handle it.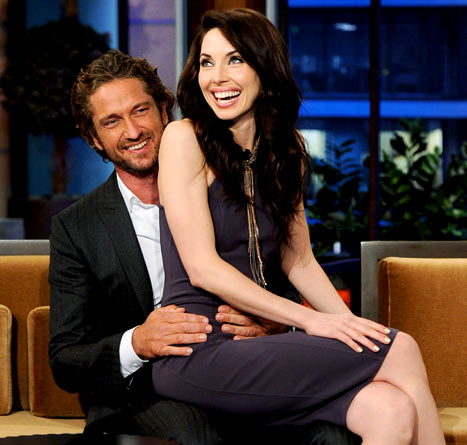 Well, always the one to turn bad situations into opportunities, Whitney has turned those failed relationships into great stories to amuse the crowd.  She's managed to sell out large venues because of her humor and has gained the respect of millions of fans all over the world thanks to her wit and honesty.
Seriously, I'd be intimidated by someone like her.  She's almost got it all.  She's pretty, sexy, smart and successful.  Now all she needs is a strong man to stand up to her and beside her.
It's not her fault she's gifted in almost all the aspects of her life and she's not going to act like less of a woman for you (well, she'll act submissive and all that in bed if that's what you get off on) just so she won't hurt your pride.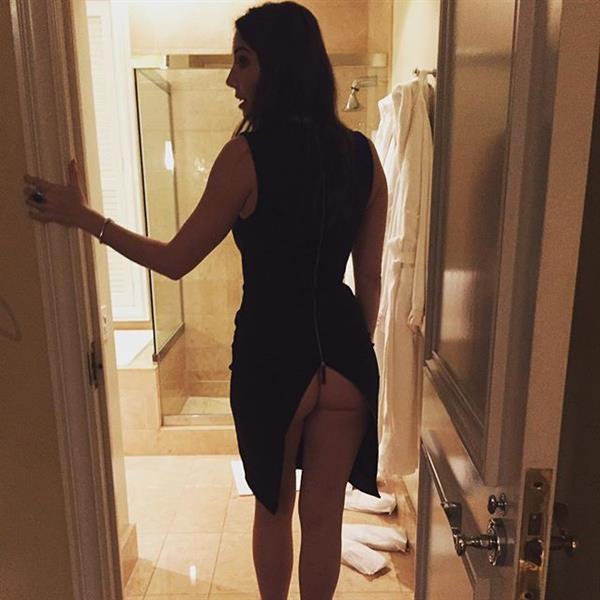 You'll have to step up your game and be a strong man if you want her.
Whitney Cummings is fully aware of how intimidating she can be.  She shares this with the crowd every time she goes on her standup comedy tour.
Onstage, Whitney doesn't lose her natural elegance.  She may be making you laugh but she's not doing it by amusing you with silly antics.  No, she gives you a brief look inside her mind.
And wow, her views on the world, love, relationships, everyday life and sex are really quite refreshing.  This must be the reason why the TV shows she produced or co-produced were really funny.
Whitney Cummings is Not Only Funny but Hot Too
In the looks department, Whitney Cummings is no slouch either.  She's the very definition of Beauty and Brains.  Just take a look at her!  She's like the earlier version of Gal Gadot, only funnier.  Yeah I think I nailed that one right on the head.  Whitney Cummings is gifted with a very aristocratic face, high cheekbones, an aquiline nose and arched eyebrows that accentuate her beautiful eyes.  Her lips are perfect too whether she's smiling or puckering up for a kiss, those lips just fit her.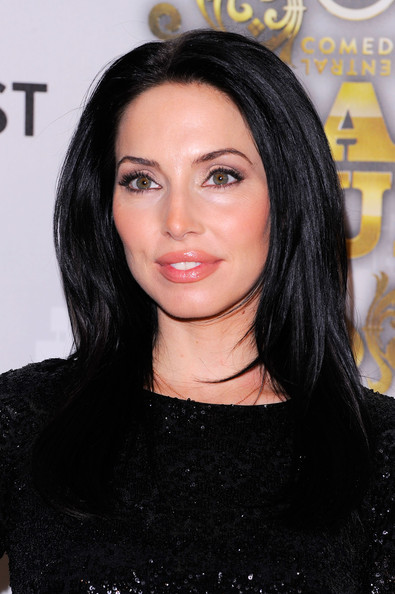 Whitney Cummings has flawless skin that any top Hollywood actress would die for.  It's just the right shade of tan.  Now whether that's a result of having ungodly perfect genes or strategically timed exposure to the sun is still a mystery to me.  I might never find out, although she has been known to bask under the sun on the beach so maybe the latter is the answer.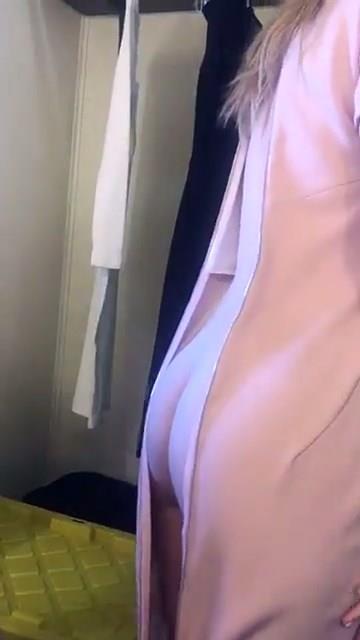 For someone nearing her forties, Whitney Cummings still has a body that would rival any of the new hottest Hollywood starlets out there today.  She manages to keep herself fit by engaging in yoga, swimming and jogging.  She's ran marathons before so that's a testament to her physical fitness condition.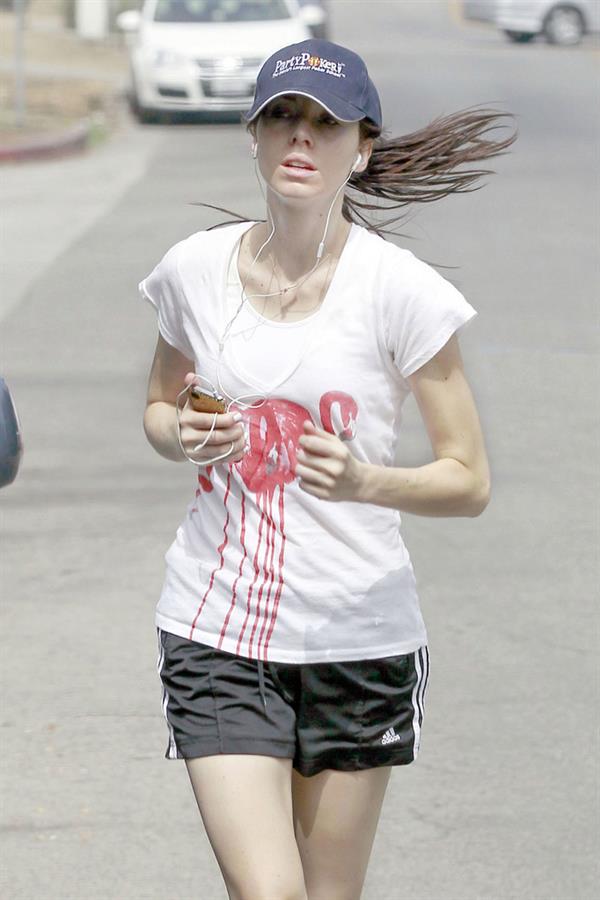 Whitney Cummings' Career
In between all of that she's running a very busy enterprise producing and starring in roles for TV.  She's also done movies but those aren't really worth talking about.
What really stands out in her resume is the fact that she's done 3 highly successful tours as a standup comic.  A woman as beautiful as her making people laugh?  Sounds far-fetched right?  Think again.  She's very highly respected within the comedic industry and if you watch any of her specials (They're on Youtube so just go ahead and search for those) you'll know why.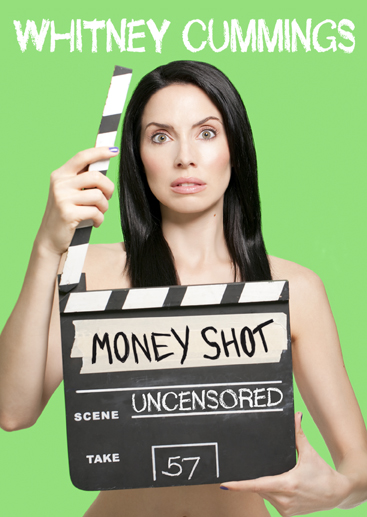 Of the 3 specials she's done, I think the best is the one titled "I Love You".  She talks very openly about mundane stuff, her life, love and sex so openly and effortlessly at the same time making the huge crowd in attendance laugh at her insights on all the aforementioned topics.  She does it so well and she effectively captivates the crowd without any problems.  Heck, I don't even hear any hecklers at all (which unfortunately is quite common in standup comedy shows).  Whether that's because she's a really good standup comic or because she cuts a very intimidating presence onstage is something you'll have to find out yourself.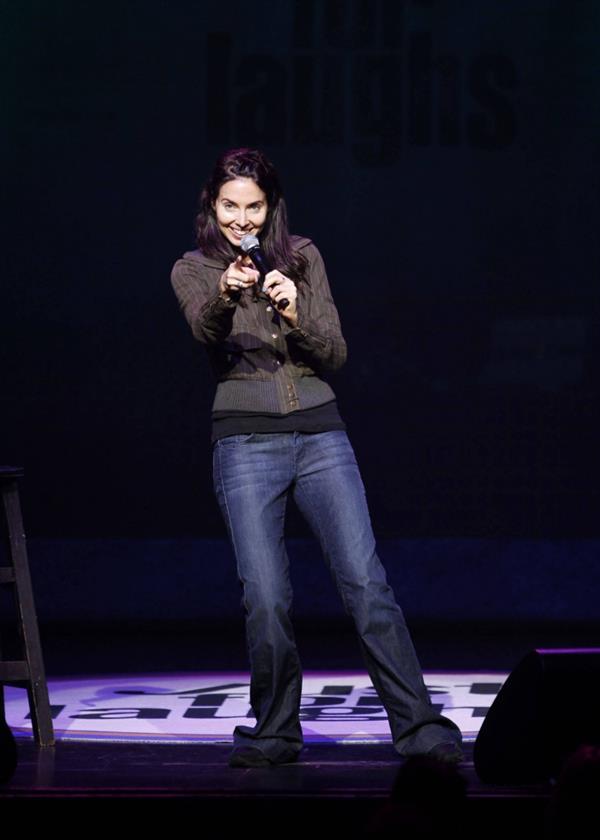 Overall, she is a great standup comic and I wish she'd do more.
Whitney Cummings can work on both sides of the fence.  She can be up front representing or working in the background assisting, producing and directing without any issues.  She's very motivated and is highly efficient which has made her very successful in the industry.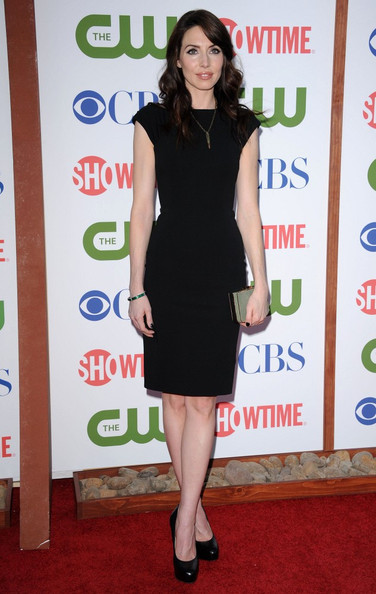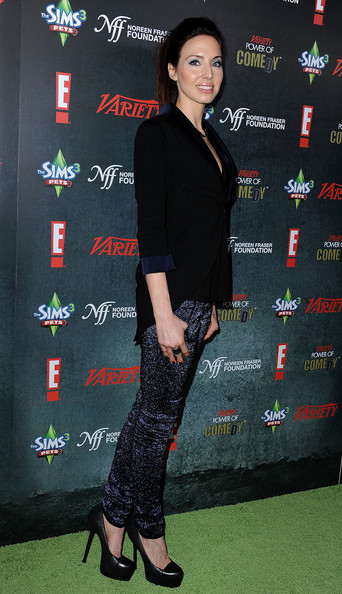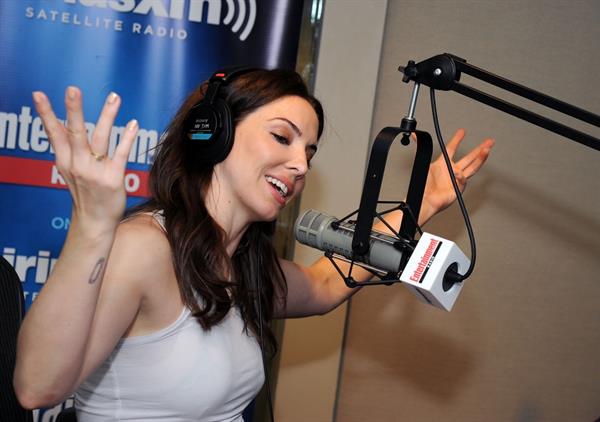 Her talk show may have been cancelled but the show 2 Broke Girls is still earning her a lot of moolah.  Oh yeah, I failed to mention that, she's a freaking successful producer too.  As if that wouldn't make her any more intimidating right?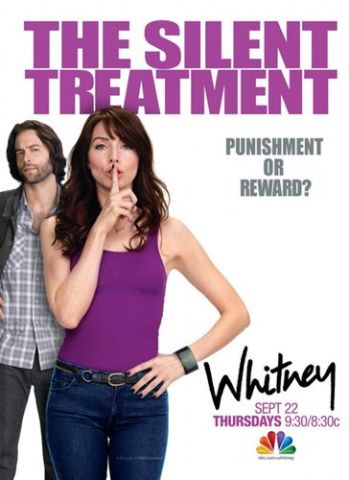 Think you can handle her?
So, who's up for conquering this "Undateable" woman?
Just make sure you bring you're A game with you and come up with really original jokes if you want to make her laugh though because she's probably heard them all what with her being a successful standup comic who's always hanging out with the top comics in the business.
If you fail to measure up, Whitney Cummings is going to eat you alive!