Violet Starr can give you an instant *boing*.  Yup and that is mainly because she'll remind you of the hot chick that just moved in in the neighborhood.  Yeah, Violet just looks natural.  Like, you come across her every day…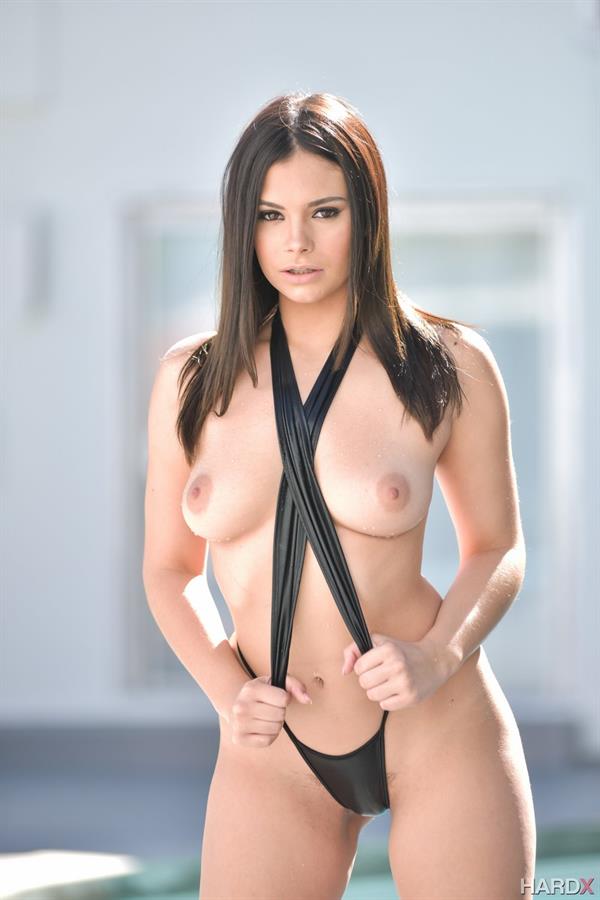 And every time you do, you can't help but fantasize her the night after.  Yup, shamelessly jerking off to the image you saved in your mind…  Hmmm, maybe we can give that a proper term.  Yup, let's call it the Violet Starr effect.
Who is Violet Starr?
Violet is an American adult actress, model, and exotic dancer who has been active in the industry since 2016.  She has received multiple "Best New Starlet" and "Best Supporting Actress" nominations at the 2018 AVN and XBIZ Awards.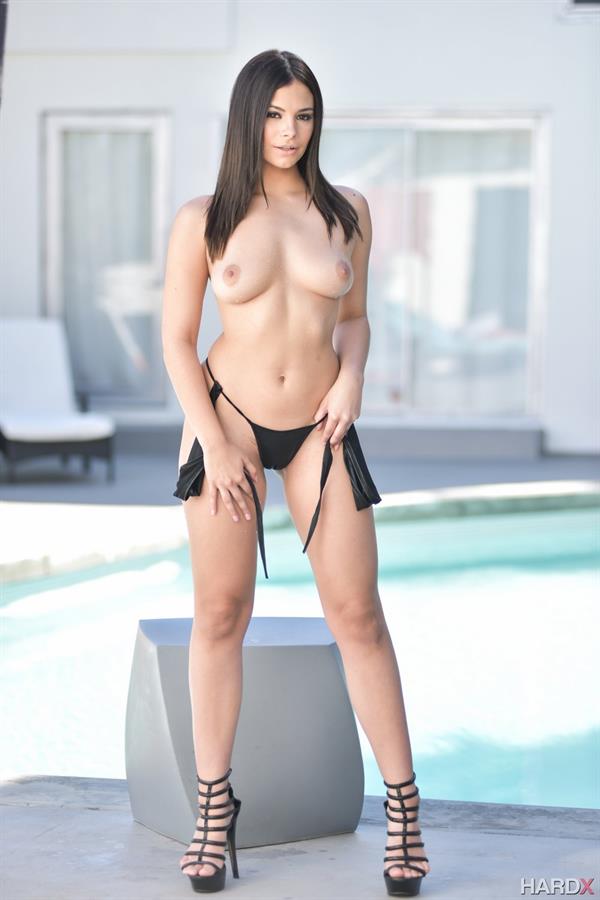 Before the Banging
Violet Starr was born on December 23, 1996, in Tampa, Florida.  She is of Spanish descent.  Violet had a lovely and good family life in a stable home, with supportive parents.  She did great at school and was into sports and theater.  She did figure skating and aerial sports.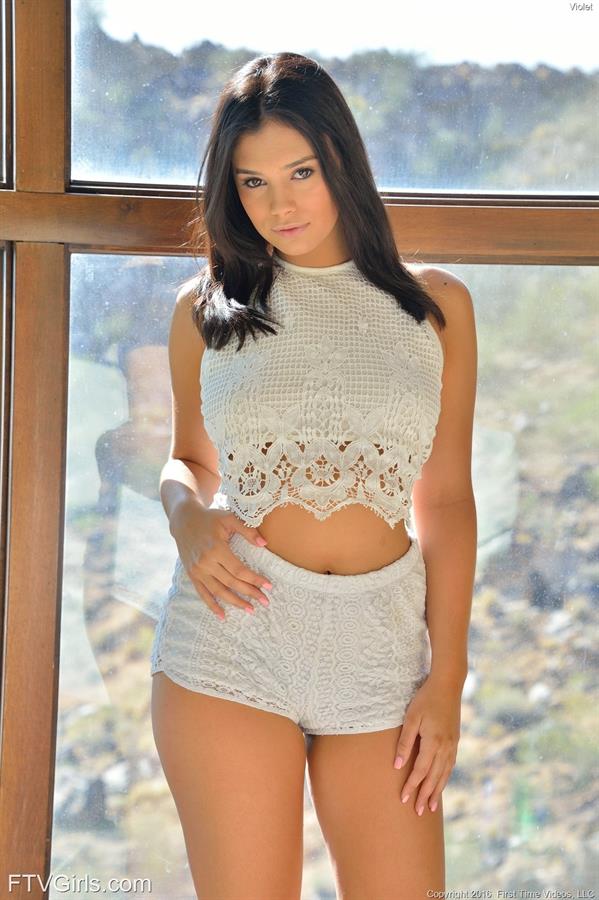 Career Journey
Violet started her career in April 2016, but soon just after her first few scenes, she took a break because she was looking for an agency that will properly represent her.  You see, her story is not the typical 'woman needs money story'.  Yup, Violet here wanted to do porn ever since she was in high school…  But her friends and family were telling her that it was morally wrong.  She ended up as a stripper because it was more discreet and soon after that she started doing webcam shows.  In college, she had philosophy class which motivated her to learn more about herself and what she wanted, which eventually led towards her final decision to pursue a career in the adult industry.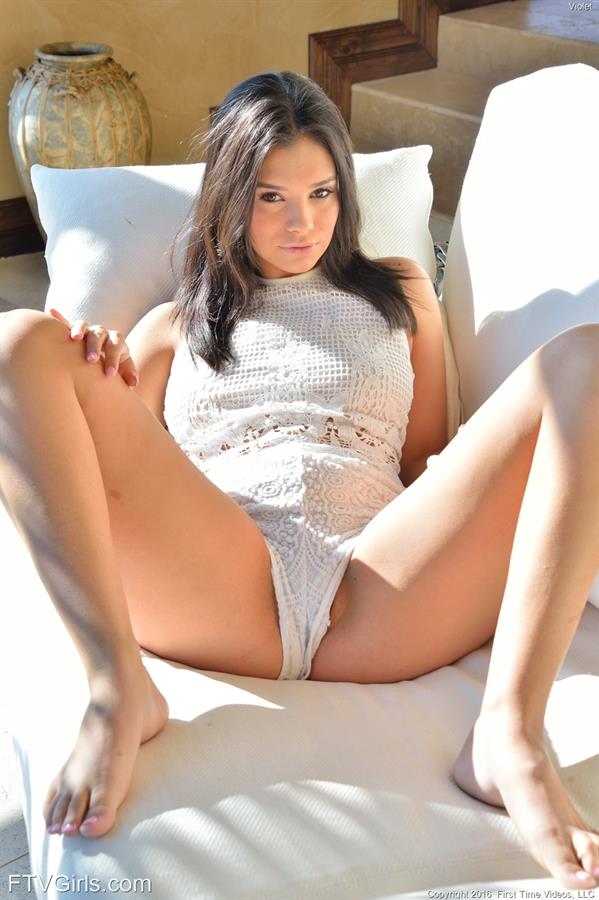 Violet's first boy/girl scene was shot for Raw 27, and it was a more like a private video, without a crew.
Hot Curiosities
Violet is into aerial sports and really loves yoga, going to the beach, hanging out with her friends and family when she's not busy.  She enjoys spending time by herself too.
When comes to guys, she likes them to have goals and ambitions.  Money isn't important to her as long they are really doing something to improve themselves and their lives.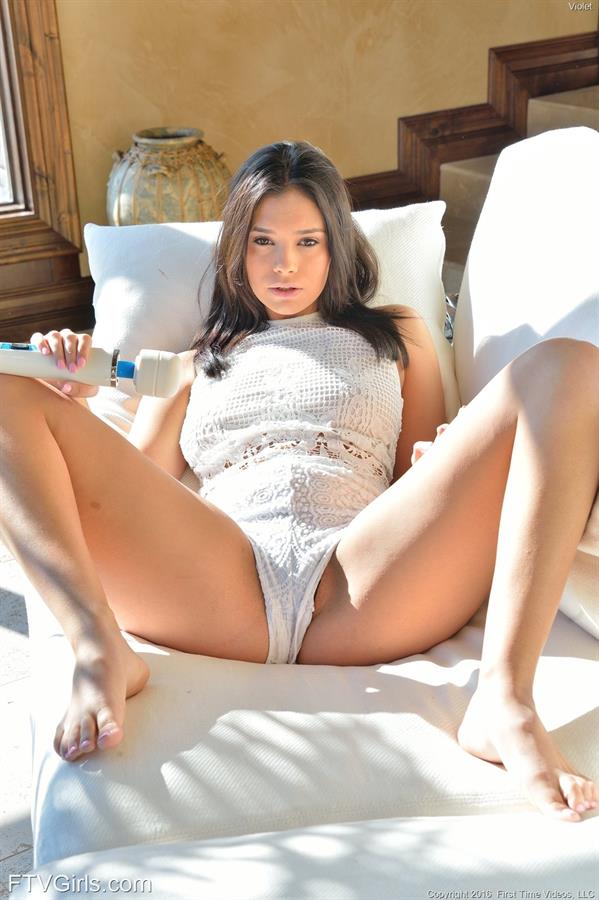 Violet enjoys music too and she listens to a lot of pop, hip hop, rap, indie music, reggae, and some country.
Sex Talk
Violet lost her virginity when she was 15 in the house of her friend. it happened on a mattress on the floor, with her friend and her boyfriend watching and recording it.  She and her friends were watching the video of her losing her virginity quite often and laughed about it. After she lost her virginity she did not become promiscuous.  She only enjoyed seeing other people after she broke up with her boyfriend.
During her college years, she experimented with girls.  They were usually fooling around on the camera and did webcam shows together.
Violet loves dating older guys and is naturally submissive with men.  She was in a dom-sub relationship with a guy with whom she had plenty of anal sex.
Her favorite position is doggie and she enjoys getting her hair pulled and lots of mouth covering.
According to her, she masturbates every day and her favorite method is with her Hitachi.
She likes cum in her mouth and or her face and she also likes to play with it.  Oh, and she's also a swallower.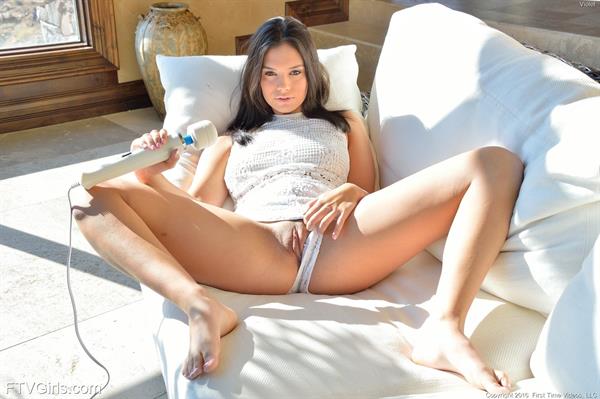 As for the kinkiest thing she's ever done, let's let her tell it…
"The first time I met my Master (she's into dom-sub remember?) was through a friend.  A lot of times in relationships you do something different than you would do for anyone else on a first date and usually, it's sexual.  It's fully consensual and he doesn't know what it is.  I had a butt plug in on our date and I went to the bathroom and took a picture and sent it to him.  We didn't even fuck on the first date but it was sexy and something unusual from a normal date.  Then, when we got more into our relationship, I was in the kitchen and threw ice down his shirt to be a brat.  He got mad and I ran upstairs.  He had ice in his hand, he held me down and put ice up my butt.  I begged him to stop and then we had sex."
Violet Starr Gallery
For more of this babe's sweet sexiness, visit our Violet Starr page.