This uber-hot exotic looking woman will make you go nuts with desire.  You'd just think of nothing else but banging that body.  Nothing!  Adria Rae's sexual appeal is that strong.  It's like a black hole that's inescapable.  One look at her even one of her pictures will give you an erection like you've just been bitten by a Brazilian wandering spider. Long, hard, and painful…  painful because of the fact that can will only have her in your fantasy…
Her Hot Credentials
The 34B-26-35 Adria Rae is an American adult actress.  She currently lives in Los Angeles, CA and is represented by LA Direct Models.
Life Before Being a Seductress
Adria Rae was born on August 27, 1996, in Las Vegas, Nevada, USA.
How She Came To Be
Adria (who also performed under the stage name Aspen Reign) made her baby steps in the porn industry as a part-time webcam model…  But she decided to start filming scenes because…
"I decided to get into porn because I was initially webcamming and I wanted to drive traffic to my room so I could make more money that way.  I wasn't really planning on leaving Michigan and then they said, 'We want to shoot you all the time!' and I was, 'Oh, shit!' Then I moved to LA and here I am!
Now, because of her petite and teeny looks, Adria has made some fantastic and memorable scenes in "Petite Ballerinas" for Nubiles alongside with Piper Perri, Hope Harper, and Johnny Castle.
Within only one year in the industry, Adria has filmed various genres such as teen, hardcore, threesome, POV, Big Cock, and Solo/Toys.
Losing Her Virginity
Adria lost her virginity when she was only 13. It was in the back of her boyfriend's car during the halftime of a homecoming football game.  Her boyfriend was 16 at that time.  She also didn't fool around with girls until she was 17, during her senior year in high school.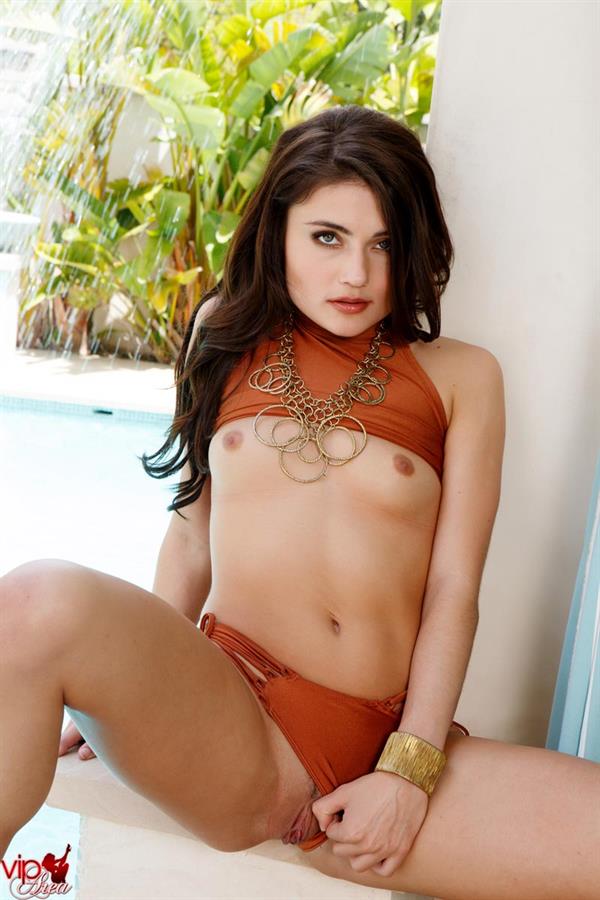 Hot Curiosities
This babe's favorite position is lazy doggie or spoon.  She thinks that getting a dick from behind feels way better than the front.
"My favorite thing while getting fucked is probably getting my pussy really sweaty because that's natural lube, you can slide up against each other.  Both of you are sweating and you slide your bodies against each other. That's hot!"
Adria here also masturbates every night and her friends even know how addicted she is to her Hitachi (Magic Wand). She says that it stays wherever she's sleeping and that it's like a teddy bear to her.
Adria also enjoys anal and she does it even before she got into the adult industry.  According to her, she was 17 when she tried it for the first time…  It was on a trampoline in her boyfriend's backyard.
"We both snuck out one night and we were fighting.  We were having makeup sex and, out of nowhere, I was super turned on and I said, 'Stick it in my ass!' It ended up working!  We used a lot of spit, we didn't have lube or anything!"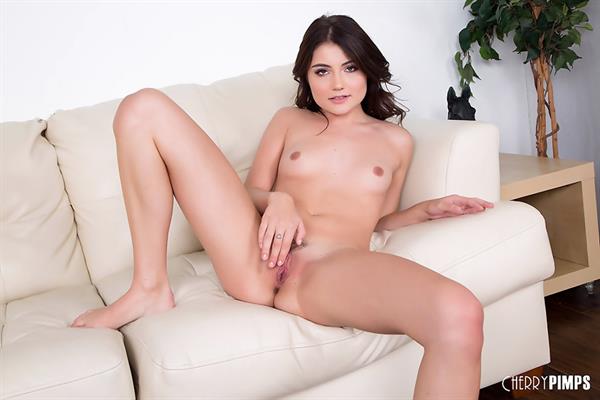 As for cock sizes, it really doesn't matter to Adria here…
"I think every dick is good for something.  Certain dicks are really good for certain things.  Some dicks are good for anal, some dicks are bad for anal.  Some are really good for your pussy, some aren't good for your pussy.  There are those that are really good for deep throating and others suck at deep throating.  Everybody has their strengths and weaknesses!"
This self-confessed swallower (yup) is also a total creampie girl.  She doesn't do creampie on camera anymore but in real life, according to her, it's her favorite.
Other Facts and Trivia
Adria likes hip-hop, rap music, a lot of underground music. Her favorite movie is 'The Shining' and her favorite food is her mos pork chops.
When she was starting out, she said that one of her dreams is to work with Logan Pierce as he is her, according to her, "porn crush." In 2016, that dream turned to reality when the two were cast in Erotic Encounters 2.
When not busy with her adult acting or modeling, Adria here enjoys golfing, making/designing jewelry, and spending time with her cats.
Adria Rae's first lesbian scene was with Naomi Woods and in the 2018 AVN AWARDS, she won 'Best All-Girl Group Sex Scene' w/ Elsa Jean & Melissa Moore for 'Best New Starlets 2017' category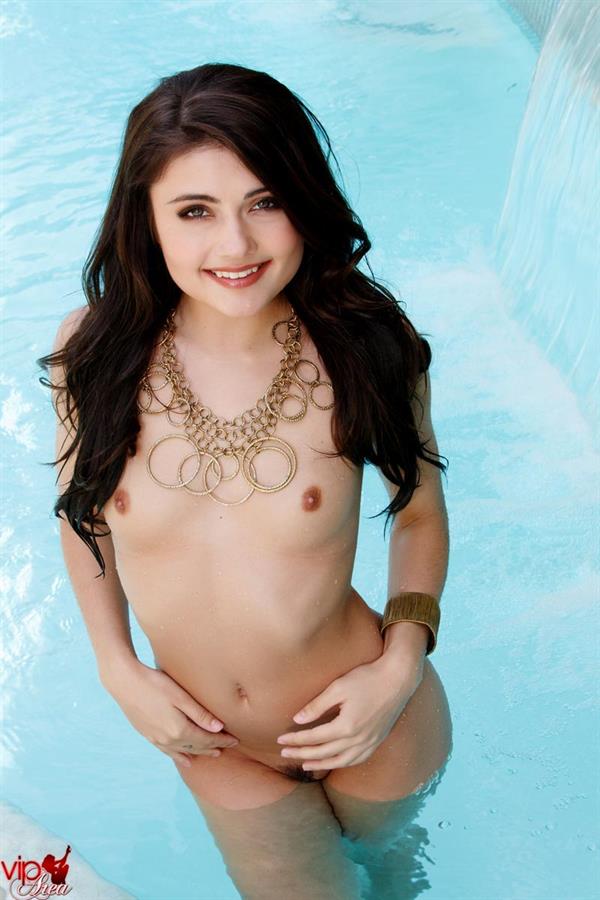 Adria Rae Photos
Follow Adria on Instagram for her latest hot personal uploads.
Also, check out our Adria Rae page for more of her hot, hot pictures.