Leah Gotti's looks will make you want to watch more porn.  Really, as it's like watching a Billabong model with her legs open.  Beach bodied and steaming with nothing but wood-giving hotness.  Here, check her out…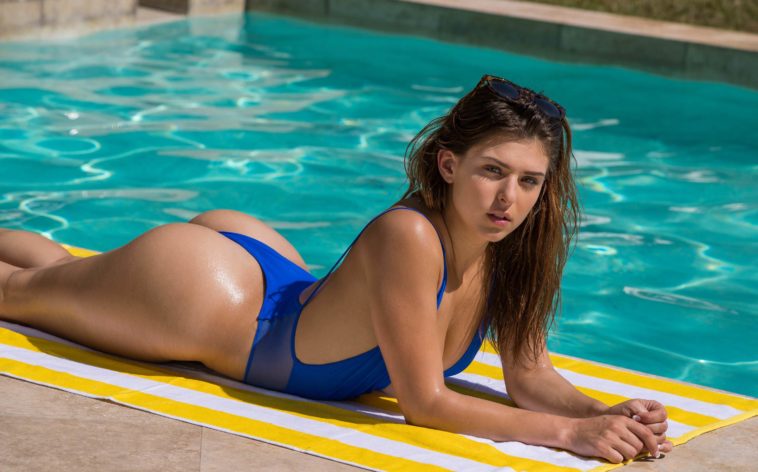 That's just a picture…  And she's not even naked there.  What more can a video do to you?  But before we get to her hot, hot videos (and you, doing the deed there), why don't we get to know her a little better?
Who is Leah Gotti?
This brunette stunner is an American adult model from Texas.  Among the notable companies and adult websites she has gone on to work for are Mofos, Tushy, Met-Art, Blacked, Digital Sin, FM Concepts, Evil Angel, Naughty America, and Jules Jordan Video.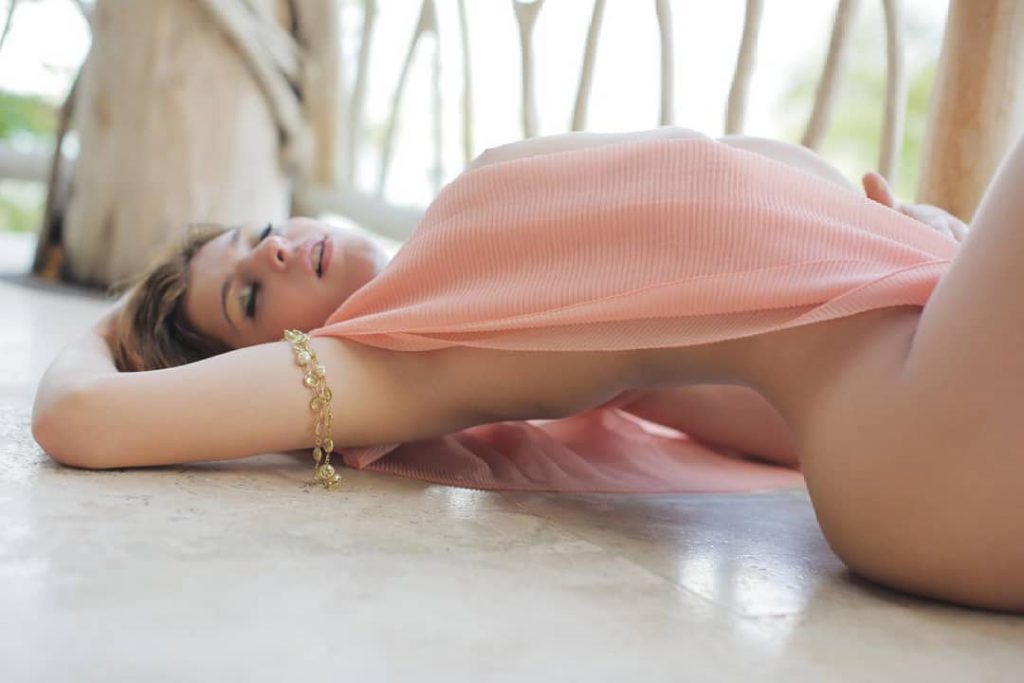 Her Early Life
Leah Gotti was born Raegan Brogdon on October 4, 1997, in Sherman, Texas.  She was raised in a strict household. Leah attended Whitesboro High School and during her stay there, she was the captain of the wrestling team, played varsity softball, and ran varsity track every year in school.  Leah was also quite popular and she hung out with everyone, including the nerds, jocks, athletes, and the stoners.
Following an early graduation from high school at age 16, Leah went on to attend college right after turning seventeen.  She got a wrestling scholarship at Wayland Baptist University to the only co-collegiate wrestling team in Texas.  Leah majored in biotechnology with a minor in engineering.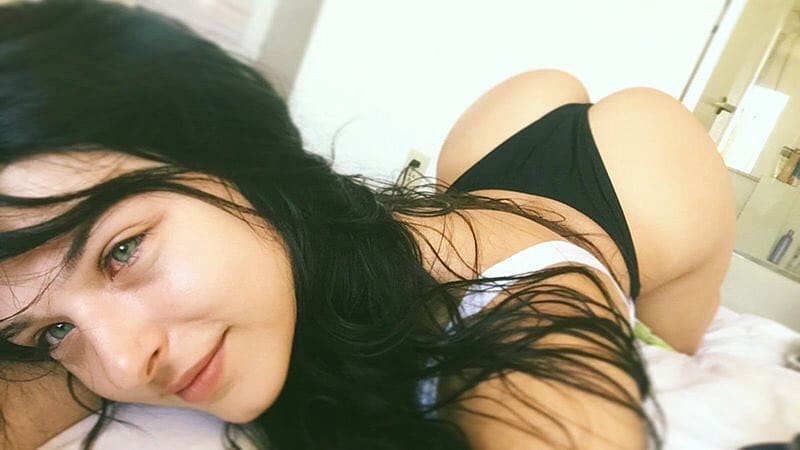 Leah was an excellent student and she also used to host events for Dallas Entourage.
Cherry Got Popped
Leah lost her virginity when she was 16 years old.  The night when she lost her virginity, was the night when she had her first kiss too…  And it was her first time going to a sleep-over party because her parents were really strict.  Leah also had experiences with girls too.  Her first lesbian experience was when she was only 7 years of age.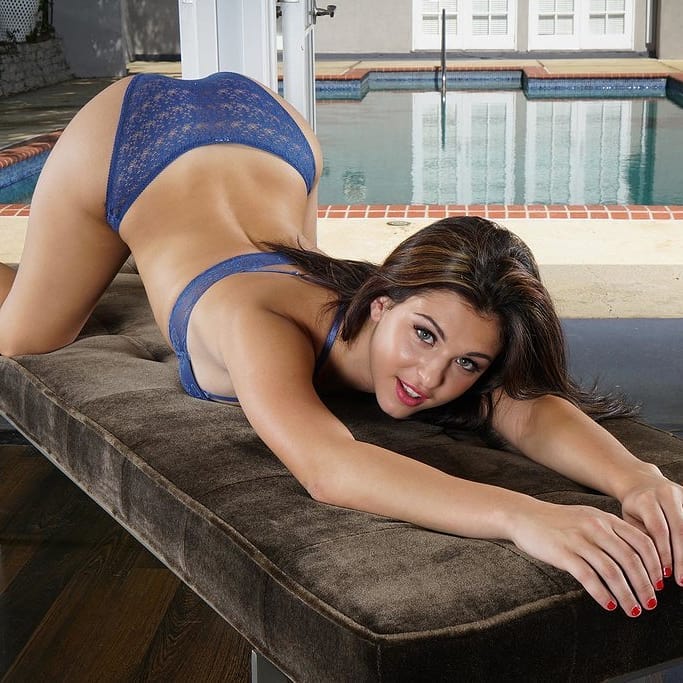 Career Journey
Leah Gotti started her career in porn after she started hosting events for Dallas Entourage.  It was at one of those events that the owner of all the Crown Plazas asked her to host a party for him that turned out to be an Exxxotica Convention, an annual adult-themed event.  Leah was then persuaded, as a joke, to participate in the final round of the Miss Exxxotica competition.  And guess what? S he won!
She eventually got several offers for porn roles after that.  One, in particular, that stood out to her was from Rob Simyar, a millionaire and founder of the adult entertainment website FTV Girls.  She eventually landed her first gig there, where she was filmed masturbating. Initially, she wanted to only do solo acts.  However, that eventually shifted into girl-on-girl porn and subsequently transitioned to guy-on-girl; she broke with her boyfriend in the process of getting into porn.
"As I began this journey into porn, I lost a lot of so-called friends and supporters and felt extremely alone but I found that my fans are always there and that they always seemed to keep a smile on my face and never took my words or time for granted.  My fans helped in so many ways.  I could never possibly explain them all."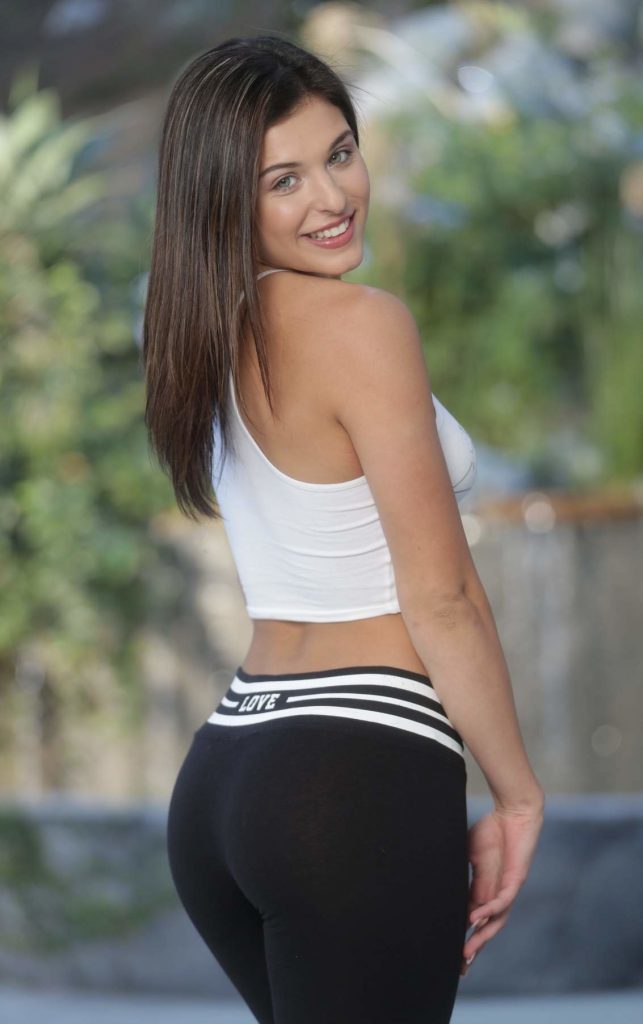 Since the start of her career in 2015, Leah has been involved with Blacked.com and Tushy.
Her Hot, Hot Works
While with Blacked.com, Leah starred in two interracial films: "Young Teen Loves BBC a Little Too Much" with Jason Brown, and a foursome with two Black males and another White woman called "Best Friends Share Two BBCs."
Leah did her first anal scene with Tushy in a film with Xander Corvus entitled, "Step Sister Tries Anal with Her Brother." She also co-starred in a threesome called "Best Friends Share Everything" with Keisha Grey and Jean Val Jean.
Aside from Blacked and Tushy, Leah has also worked with several other companies in the porn industry such as Mofos, MET-Art, Digital Sin, FM Concepts, Evil Angel, Naughty America, and Jules Jordan Video.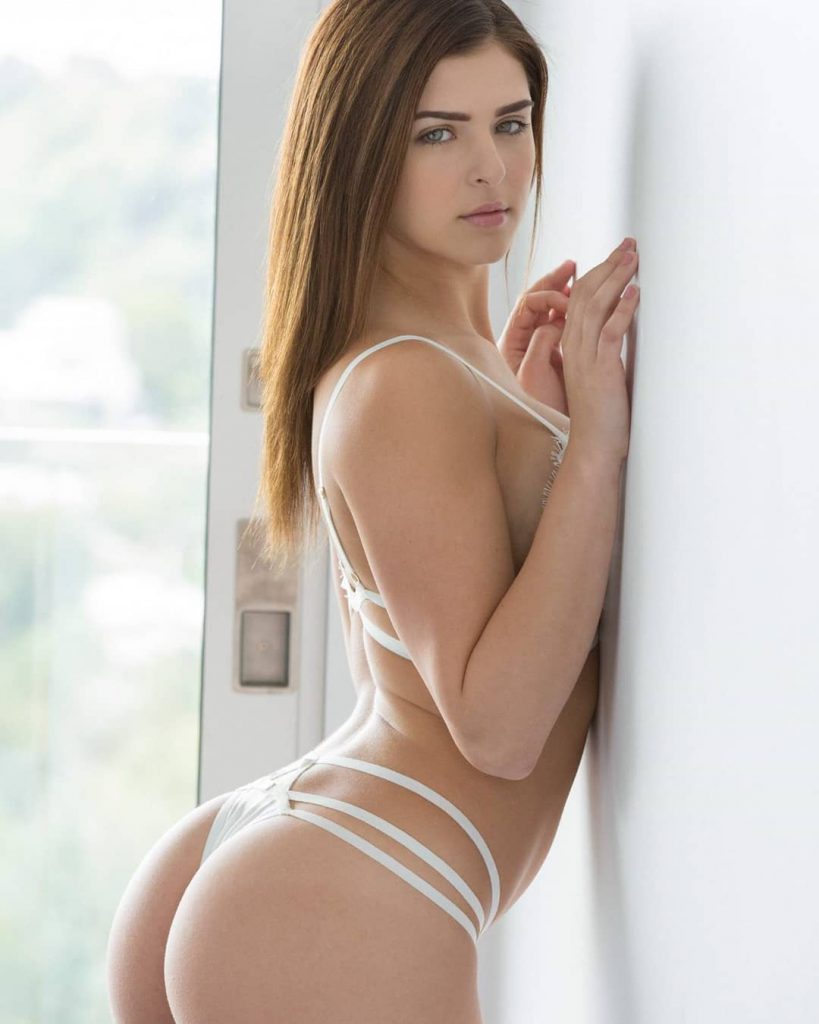 "I love sex anyways so the sex in porn, to me, is always real.  The sites that I usually shoot for, they don't usually stop once you start.  They tell you the positions they want you to get into but it's pretty real with me."
Curiosities and Other Hot Stuff
Has a tattoo with a ribbon on her left torso from the Bible (Proverbs 31:25).
To keep her body toned, Leah does CrossFit wrestling workouts.  She also does weight training but only for her chest.  She feels that her legs will look manly if she starts doing weight training for her legs.  Leah also loves outdoor activities and enjoys fishing during her spare time.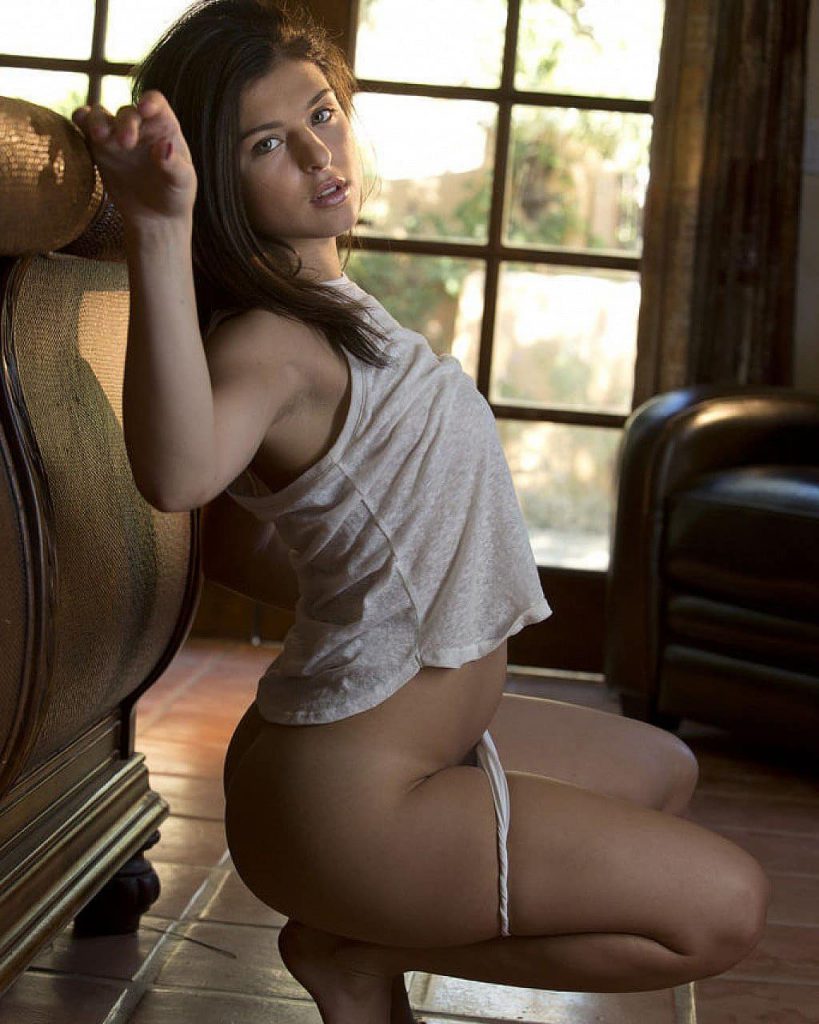 Her favorite position is reverse cowgirl or standing.  She also says she likes having sex in the shower; she can do the splits and spread her legs across the tub.  Leah , according to her, also masturbates 10-12 times a day with her Hitachi. (Editor Note: wow, is that even possible?)
The male celebrity she'd have sex with is Arnold Schwarzenegger.  And the reason for that is "just so he can come inside of me, and say 'I'll be back'."  And yup, she doesn't have an issue with older guys as long as they're not older than her father.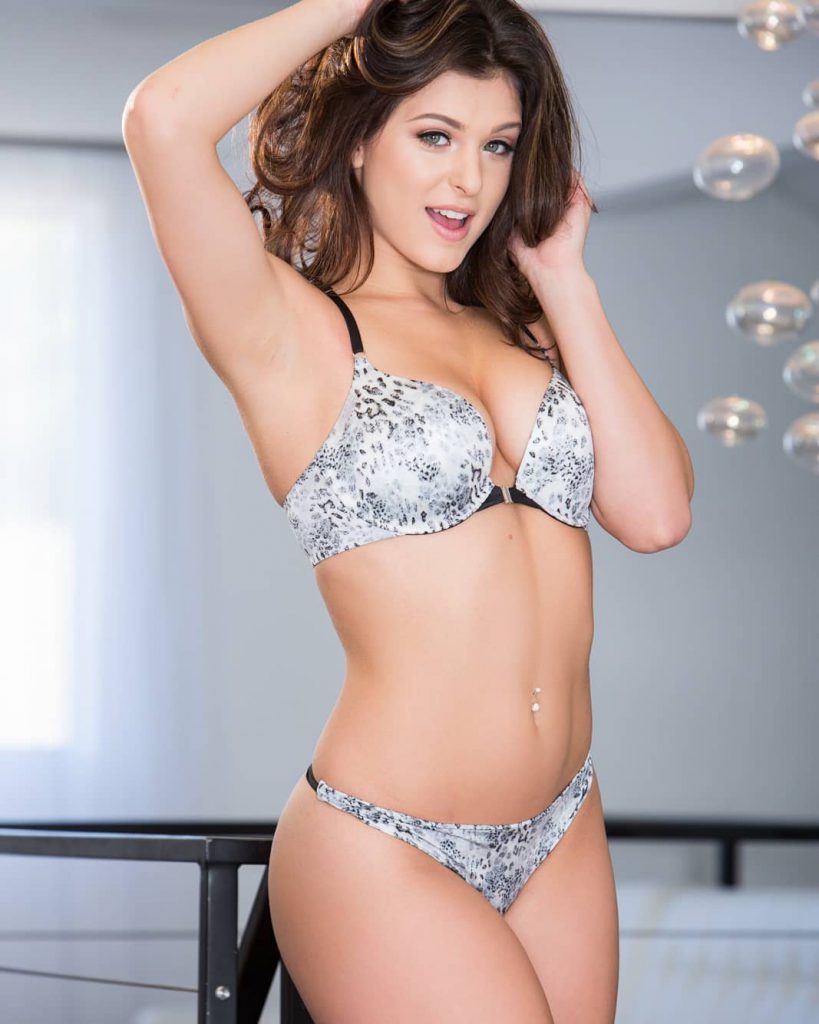 This hip-hop-loving hottie is also the dominant one (in bed). But she can also be submissive…  That is unless she wants to have "extra freaky sex and tie him down or something."
"I really have the biggest fantasy of some really rough, violent sex…  Like getting smacked and choked. I like getting 'cummed' inside of me.  I like creampies but I also like facials.  (And) Hell yeah, I'm a swallower! Spitters are quitters!"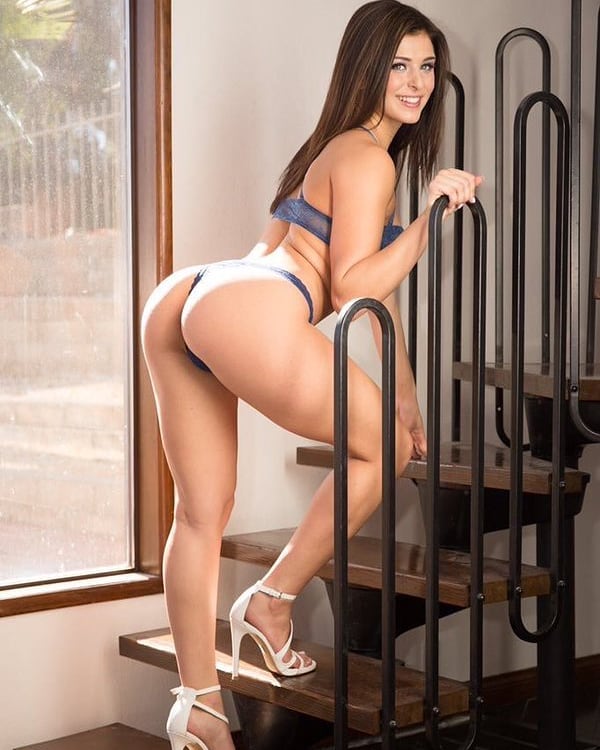 Her favorite movie is Resident Evil: Extinction and she is also fond of the TV show Swamp People.
A Change.org petition was submitted by Mark Smith on behalf of a group of Christian parents requesting to expel her from Wayland Baptist University.  Oh, shame on you, Mark Smith…  Shame on you.
Leah Gotti Gallery
Check her out (and follow her, of course) on Instagram for her latest posts.
Also, don't forget to check out our Lea Gotti page for more of her hotness.