Oh, this petite hottie is just something.  Yup, the first time I saw her, my member went wild.  No kidding.  And in just a few minutes, I'm pretty sure yours will, too…
You see, she possesses all the physical attributes of a uhm…  Someone who raises libidos.  From her face (that looks like she's begging for you to give it to her, to her body.  Oh, and her height, that easy to scoop up height and weight is also extremely sexy.  And of course, you know what I mean.
The Hottie that is Tia Cyrus
This 5 footer, 34DD-24-34 has shot scenes for Reality Kings, Reality Gang, Girlfriend Films, Vivid Pictures, Porn Pros Network, and many more.  So yeah, you might be familiar with her.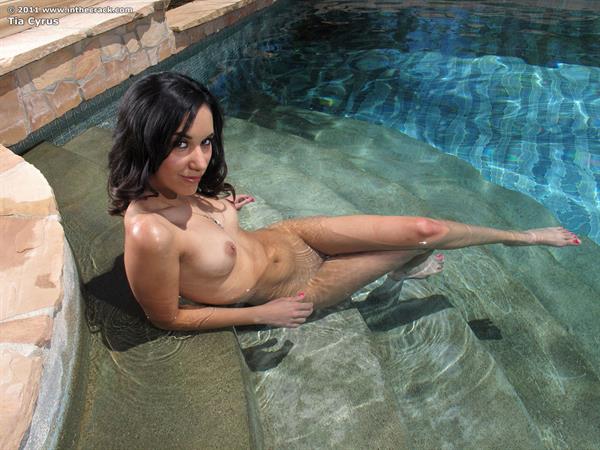 Her Early Life
Tyia was born on October 30, 1990, in Hayward, California but she spent most of her teenage and high school years in Kansas.  Her mother is Puerto Rican and her father is Dominican.  Oh, she also lived in fourteen different states while growing up.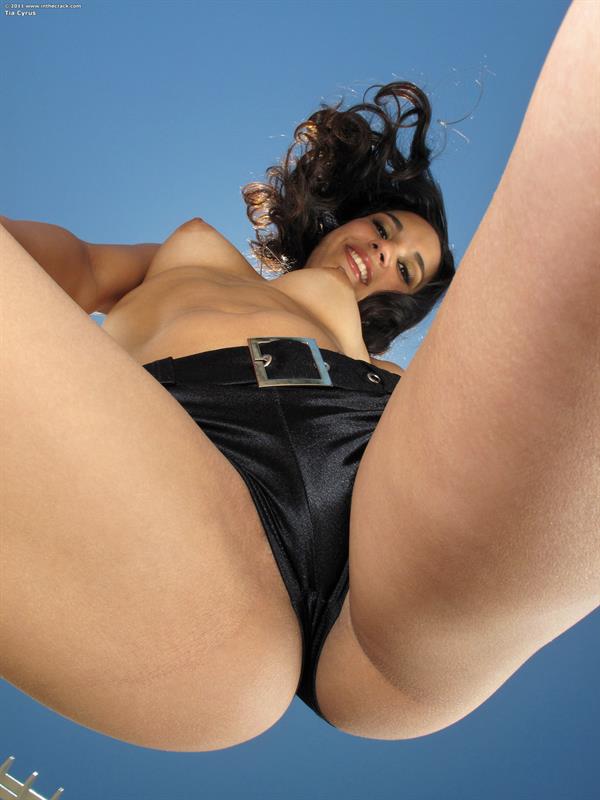 Tia worked in various sales positions and as a vet technician at an animal hospital in Kansas City prior to starting out in the adult industry as a dancer at a gentleman's club in downtown Missouri.
Career Journey
While visiting her girlfriend Shyla Stylez at work one day, she got curious about the business.  She started her adult career as Shyla Stylez's assistant and PA. However, she took the plunge into film in 2009.  She started doing fetish scenes at 18 but has moved on to boy/girl scenes.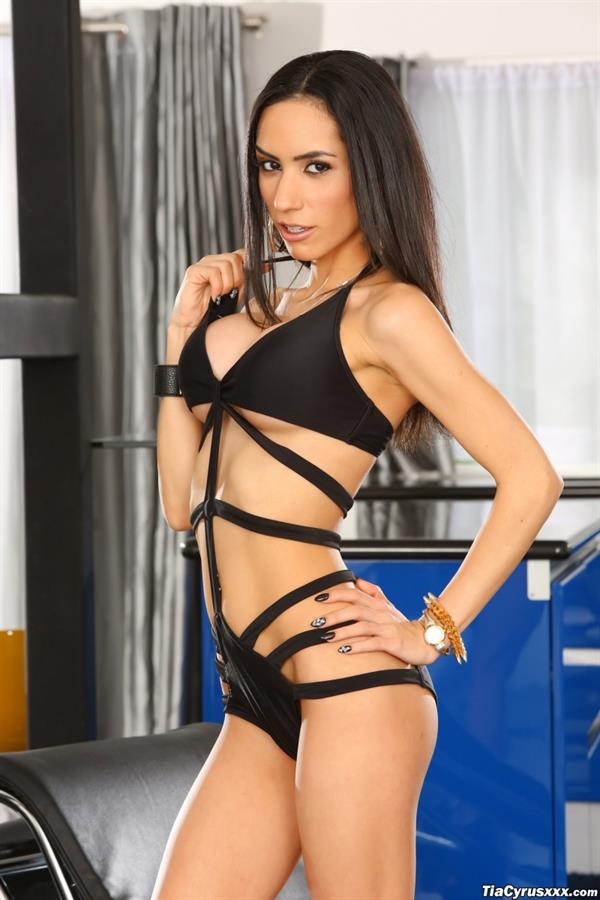 Among the top companies Tia has worked for are New Sensations, Kick Ass Pictures, Lethal Hardcore, Evil Angel, Bang Productions, and Pure Play Media.
Hot Curiosities
Tia here loves I love to write music.  She is also into poetry and sketching.  When not busy with work, she goes hiking or hanging out at the beach.  She also regularly walks her dog.  According to her, she's "attached to that dog more than anything."
She also loves listening to dubstep, hip hop, pop…  Everything except for bluegrass, country, Spanish music.
"I'm Puerto Rican but there's too much of that, you have to change it up."
Tia loves horror, comedy, and trama and her favorite TV shows are Orange Is The New Black, Killer Kids, Fire Rescue, and Hells Kitchen.  Oh, and she's also a fan of The Food Network.
She also plays video games but nothing too major.  She plays Spiral and some Grand Theft Auto.
Sex Talk
Tia lost her virginity at only 15.
"I lost it my sophomore year in high school. It was actually to a girl then I met Tyrone later on in the year.  It was my first boy and I kinda stuck around for a while.  I teeter-tottered with the bisexuality and my mom didn't approve.  I found out I like both after lots and lots of experimenting!  In Kansas, there's a lot of experimenting!  Sometimes I like it when we fight because revenge sex is good.  I just find ways that trigger me that makes me happy."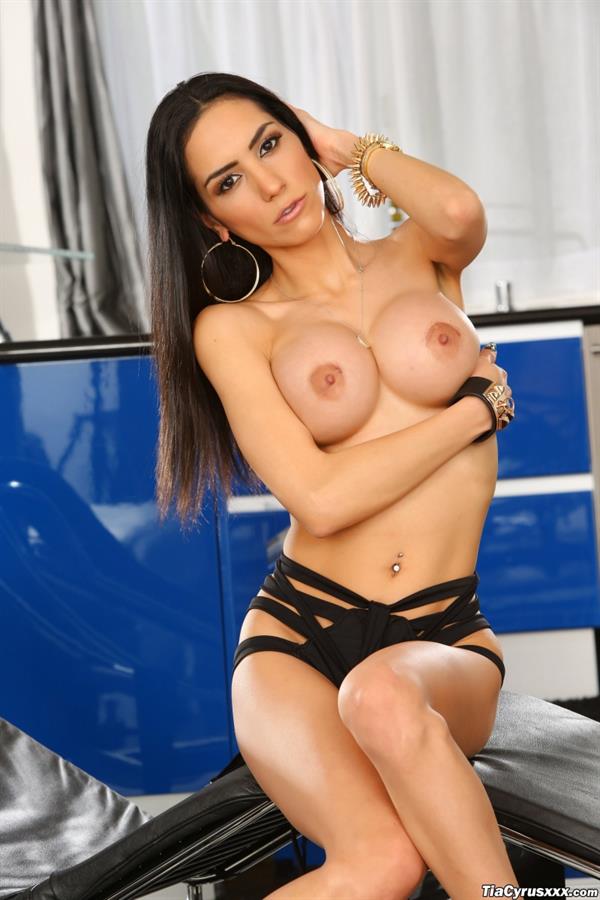 Tia loves lots of foreplays.  She's also very submissive in the bedroom and when it comes to oral, she a big giver.  Oh, and her favorite position is the missionary.
The most uncomfortable place she has ever had sex is in an airplane for Virgin Airlines.  Second is inside a limo.
Tia masturbates 6 times a day and she uses both her hands and her Hitachi.
She likes to be cummed on her face because she thinks it is good for the face as it opens the pores.  Tia is not a swallower, though as she thinks she's swallowing babies.  She only does it on special occasions.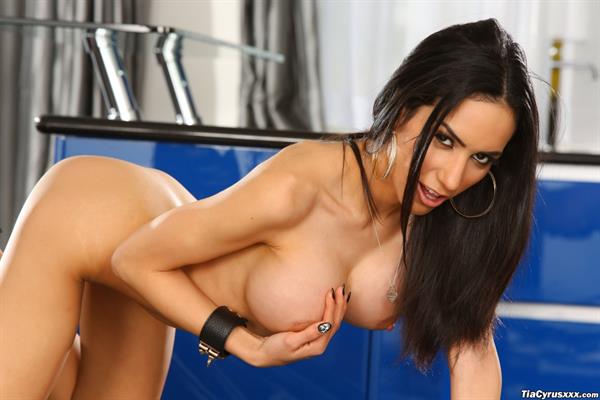 The kinkiest thing she's ever done…
"It was moving day for me and you know those pods you can buy to pack a lot of stuff in them?  So I was packing stuff up and me and my girlfriend jumped in a pod and had sex.  No one even knew we were in there doing what we were doing.  We had gone to Home Depot to pick up 5 guys to help me move (laughs) and they didn't know what to expect and when they opened the pod, we were 69ing hardcore with each other.  They were just some strangers that we asked to help.  We paid them but they got an extra tip."
Tia Cyrus Gallery
Follow Tia on Instagram for her latest hot personal uploads.
Also, do check out our Tia Cyrus page for more of her hot as hell photos.