I've written about Angelica Kitten, Bella Anne's friend who accompanied her to her first porn casting audition and they had an amazing time during that filming as they took turns on the agent who interviewed them. But what happened to Bella Anne after that? It seems like Angelica Kitten's career took off and we haven't heard from her blonde friend.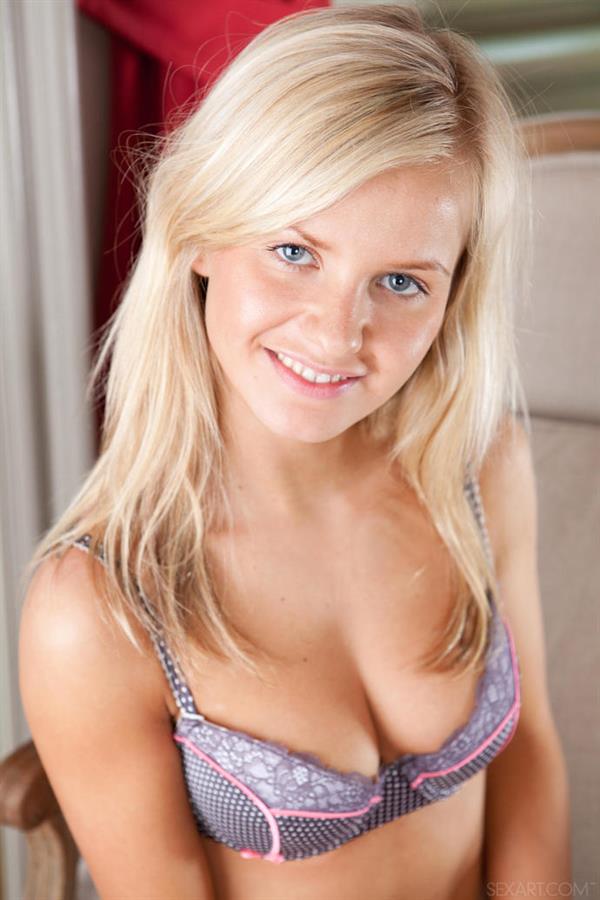 Well, this is about Bella Anne.
After filming that threesome audition with the agent, Bella Anne also went into the porn industry but because she looked like most of the girls who are already in porn, we didn't really get to see her slow rise to stardom. Who can blame her? Everyone in town had blonde hair, blue eyes and a sexy body. Perhaps the only thing that set her apart from the rest was the fact that she was Czech, except we also have Czech porn stars like Abigaile Johnson and the Dellai Twins cornering the blonde haired porn stars from Czechoslovakia.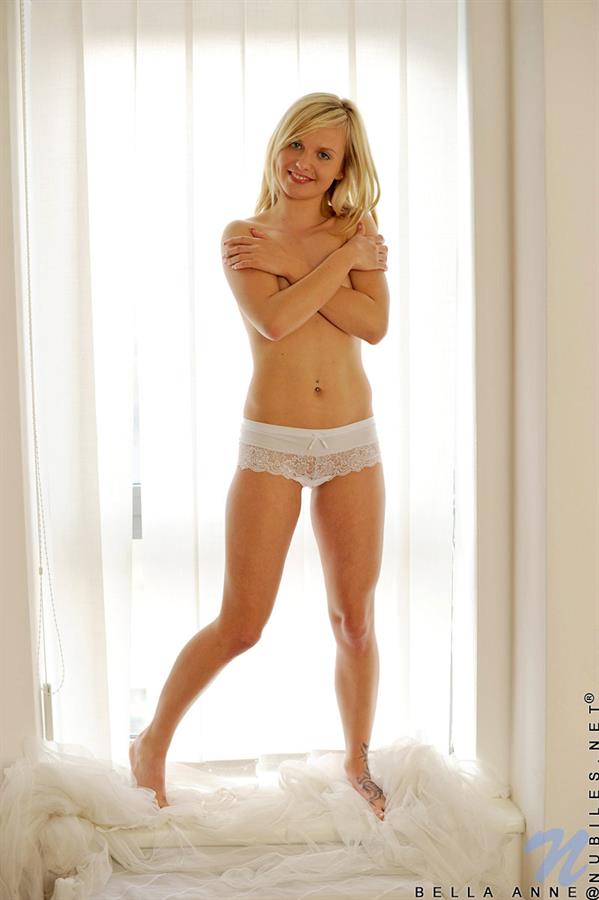 So, Bella Anne basically had a tougher time breaking into the mainstream than her dusky friend who enthralled everyone with her black hair and tanned body. The two have remained really close with Angelica Kitten providing support (moral, spiritual and financial) to her blonde friend as she tried to get her career off the ground.
Bella Anne is, as you already know, a blonde, blue eyed, petite girl with some ornamental tattoos on her body.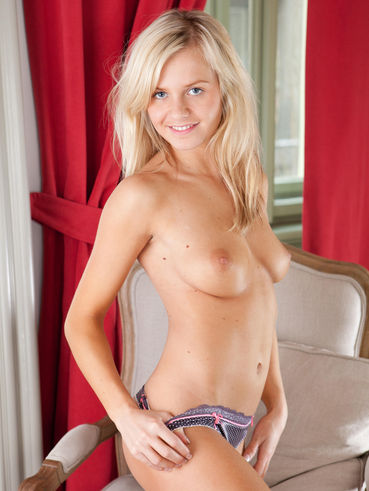 Her tattoos consist of flowers and hearts. She has flowers running along one side of her body down to her thighs, she also has flowers on her ankle. If she had a tattoo of flowers on her pussy, I bet that'd be a really sweet smelling one too. Aside from flowers, she has a winged heart on her shoulder blade. So, all in all, she has girly tattoos accentuating her very feminine body.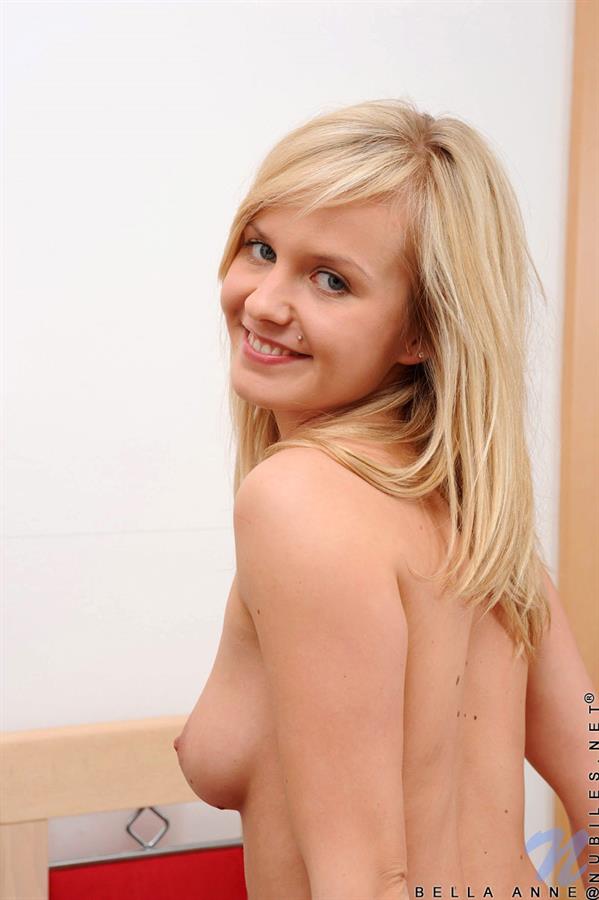 Bella Anne stands at around 5'2" and is one pound shy of a hundred. That makes her a very tiny girl.
She also has tiny boobs (32Bs) and a tiny ass.
Everything about her is tiny.
Especially, her pussy.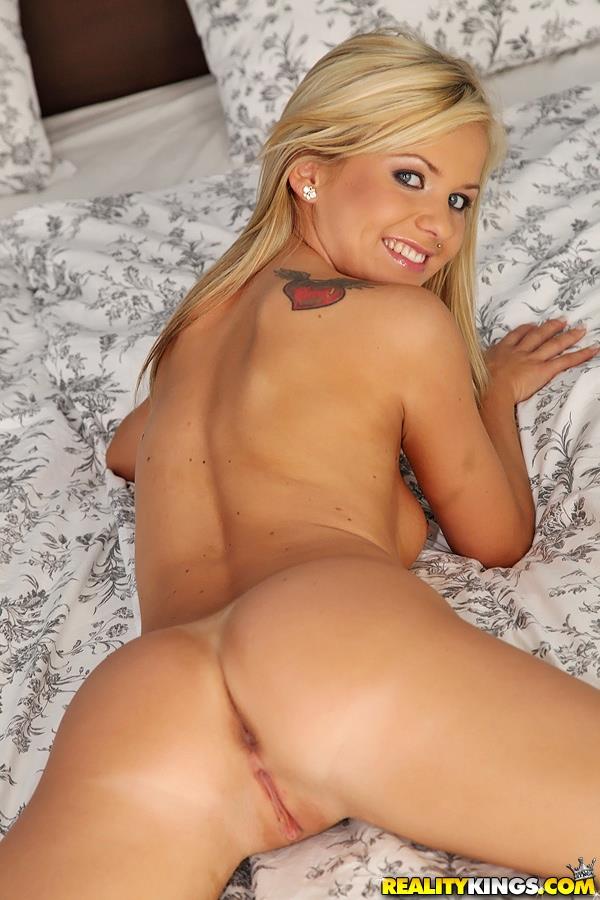 Her diminutive features are easily overshadowed by taller, more well endowed porn stars but I know that there's a specific niche for her. Bella Anne could make a killing portraying tiny teen roles and there is a huge demand for seeing a tiny pussy getting pierced by humongous cocks.
She is also a sweet heart with a really warm personality. If she wasn't in the porn industry, she'd be a really great girlfriend to have and hang out with.
But, underneath that sweet exterior is a wild cat who is willing to do anything in bed to satisfy her partner.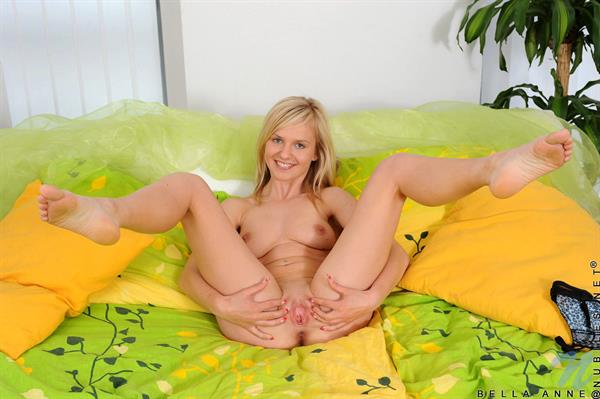 Bella Anne has excellent cock sucking skills. She showed us just that when she first auditioned and here she is again showing off what a delicious mouth she has. She has tongue twisting skills that would put most professional porn stars to shame. It's quite evident that her male partner is straining to keep up with her and hold off on cumming the first 5 minutes she has his cock engulfed in her oral cavity.
It doesn't take long for them to reverse roles and soon he is eating her pussy with much aplomb. He probably understands that since he's pretty well hung and he's partnered up with this very petite blonde, he needs to lube her up to the nines. Otherwise, penetration could be an issue.
Satisfied that she's wet from his spit and her pussy juices, the guys positions his cock on her pussy's entrance and slowly slides his head in. Inch by excruciating inch, he slowly advances until he is buried up to the hilt inside her. He slowly rocks back and forth, sliding in and out of her drenchingly wet pussy, evoking pinched moans from this beautiful pixie of a blonde.
As her pussy relaxes and fully opens up, he is able to increase his momentum and effortlessly slams into her with much force that I had to turn away from my screen for fear of seeing him break her in two.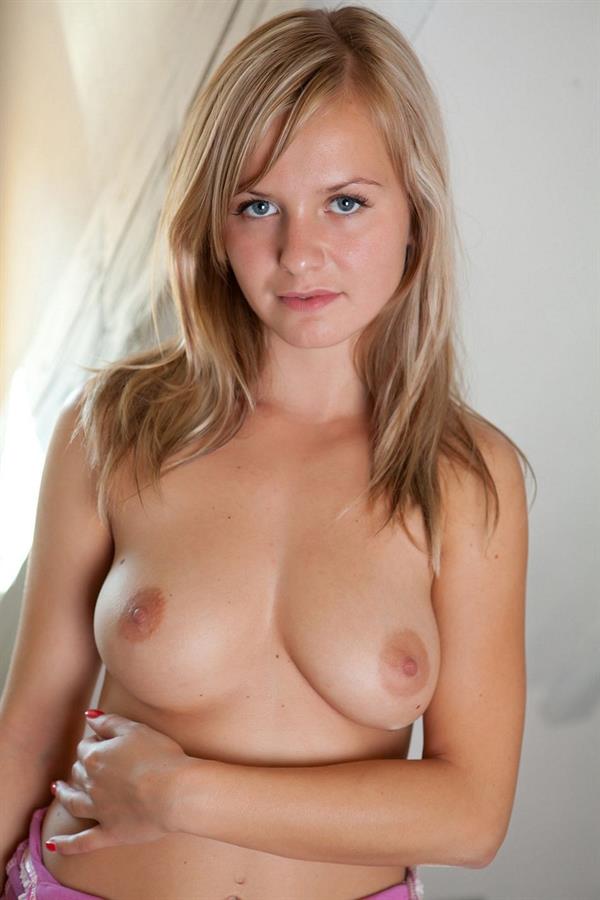 It's amazing to see such a small girl take in a humongous cock like that!
Here's the video for you guys to see her in action:
Bella Anne has starred in as many videos as she weighs. 99 videos in total and her last one came out last year. I don't know when she'll be back to film her hundredth film and that's something I would really like to see.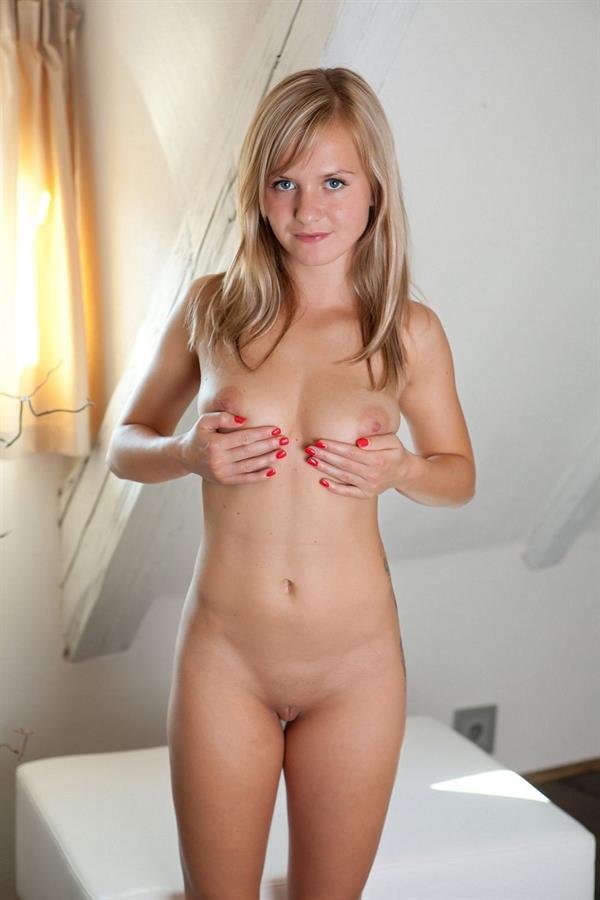 She's been in a lot of films from solo POV, masturbation, lesbians as well as the usual threesomes, foursomes and moresomes. She also has a lot of orgy films and she does manage to shine in those films even if there are half a dozen other blondes in the scene with her. Maybe it's because I recognize her tattoos or maybe it's because she has a pretty memorable face although most blondes have become a blur to me now. Or maybe it's how she performs orally on her partners. She just has a lot of enthusiasm when she goes down. In fact, I enjoy her more when she's sucking cock then getting penetrated deeply by one. Still, her performance when she's on her back getting plowed isn't anything to scoff at. She also seems to like anal a lot.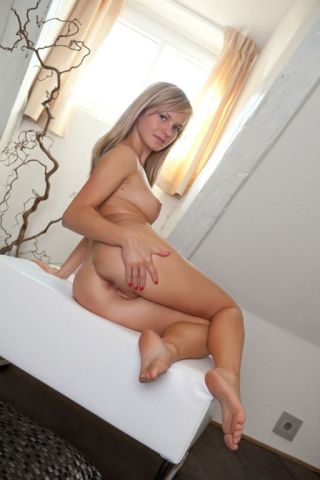 So why isn't she a bigger star than she is right now?
Sadly, the thing that makes her such a pretty interesting porn star (blonde, blue eyes and a small body) is also the thing going against her as there are literally thousands of other blonde, blue eyed porn stars out there. Breaking into the American porn industry may be a little tough for this little pixie but I hope to see her again. Or she could just stick to the European porn industry where she's already made a name for herself and get bigger roles until everyone sits up and takes notice of what a wonderful little cocksucker she is!