Alexandra Tyler is a famous Playboy model known for her exquisite looks and great body.  She continues to be a fan favorite to this day.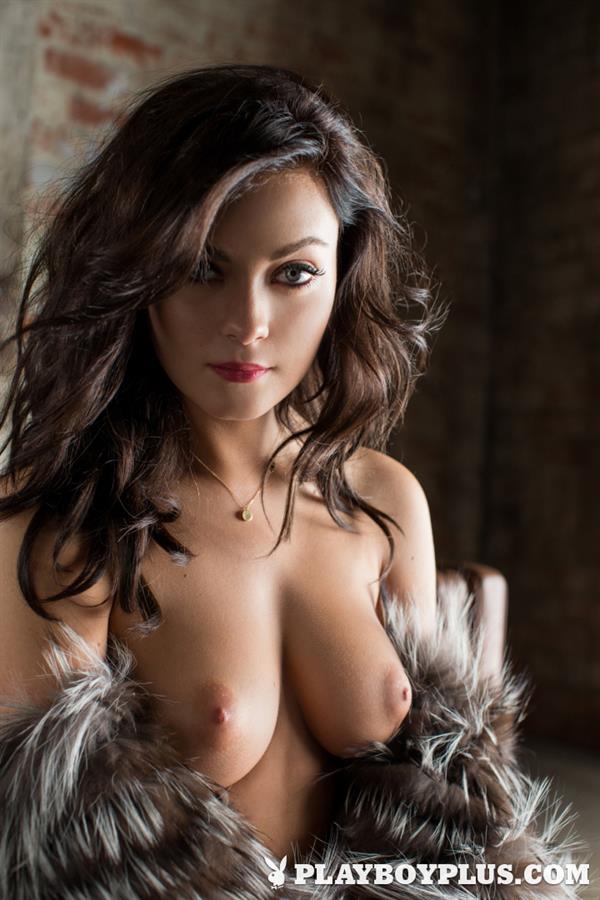 Alexandra Tyler The Early Years
Alexandra Tyler was born on May 9, 1994 in Sacramento, California.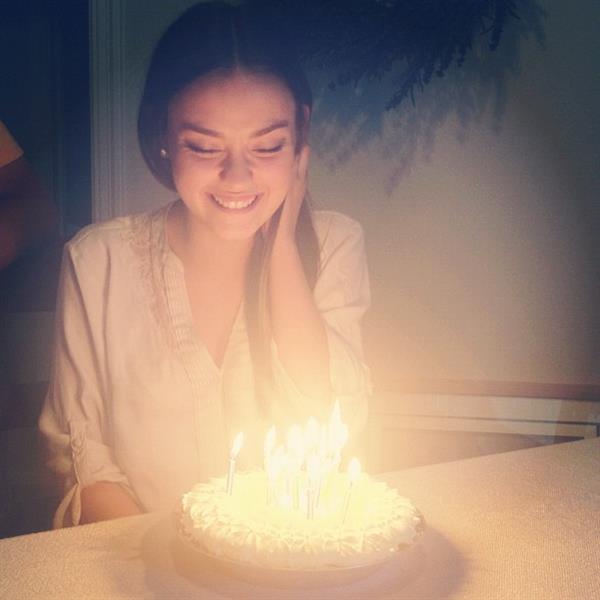 There she grew up listening to country music.  I always thought Californians listened predominantly to surf music… oh well to each their own, I guess…
Anyway, young Alexandra Tyler – or Alex – was what some would consider a genetic freak.  She was always beautiful from the start.  So, when she entered the modeling world, no one was surprised.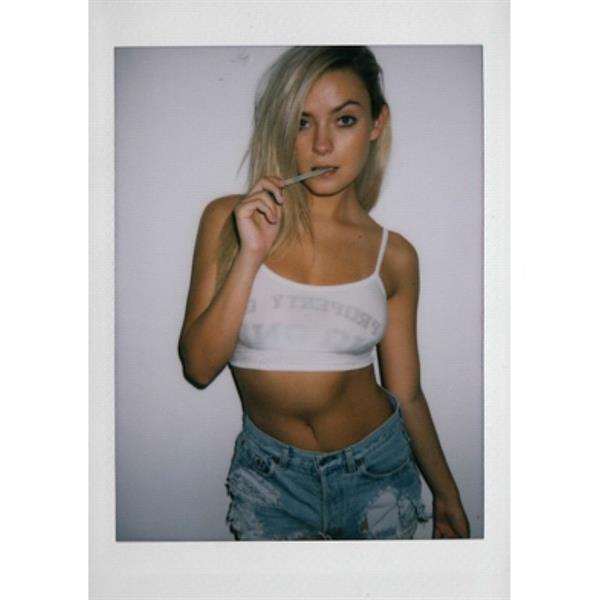 Although, modeling was never part of the plan.  She wanted to become a teacher.  All buttoned up and strict, addressing youngsters in class.  Enter Van Halen's "Too Hot For Teacher" song here.
She always did well in high school and got really good grades.  She even excelled in extracurricular activities.  Here's the kicker: she was even the head cheerleader for their school's team.
She did everything so well academically because that was going to be her foundation for being a teacher.
Before life as a model happened, she thought of nothing else except becoming a teacher.  I guess the field of education will have to make do without her.
Alexandra Tyler Credits her Modeling Career to her Mom
Alexandra Tyler is a beautiful bitch.  And I'm saying this in the most respectful manner.  (Editor Note: I'm not sure that is possible)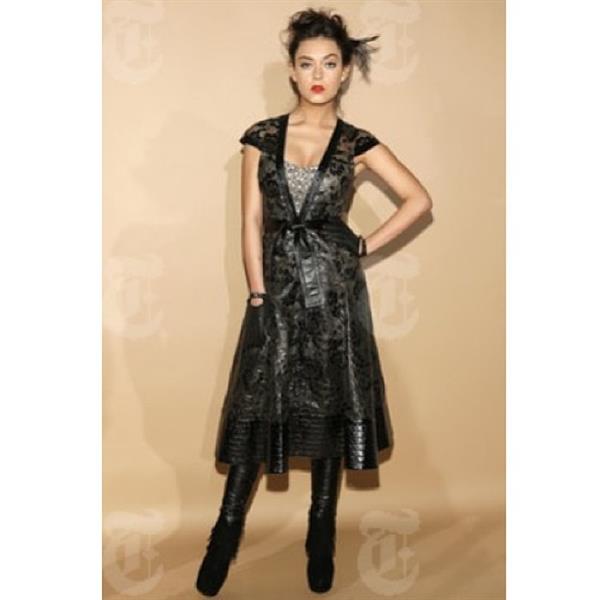 She's got one of the most beautiful resting bitch faces I've ever seen.
This blue eyed brunette, was coaxed to enter the modeling world through get this: her mom!  Thanks mom!
This happened while Alex was 15.  Mom brought her to the San Francisco Ford office.  When they got out, they had a contract in their hands.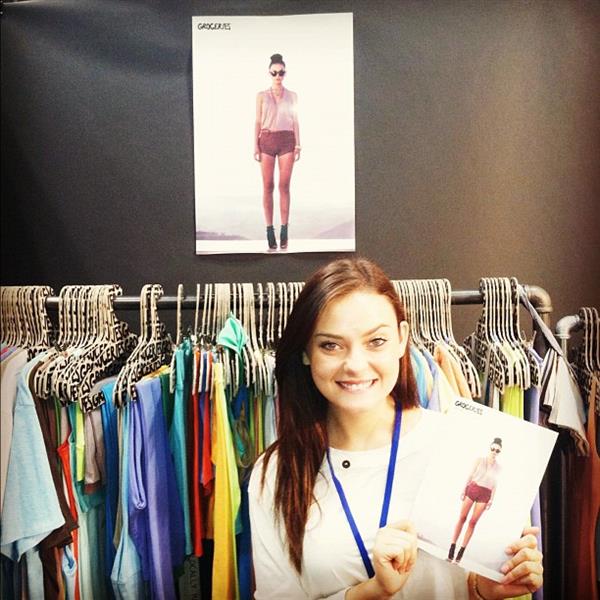 How could they turn her away?  At 15 she was already a legitimate beauty and the San Francisco Ford modeling office snapped her up real quick!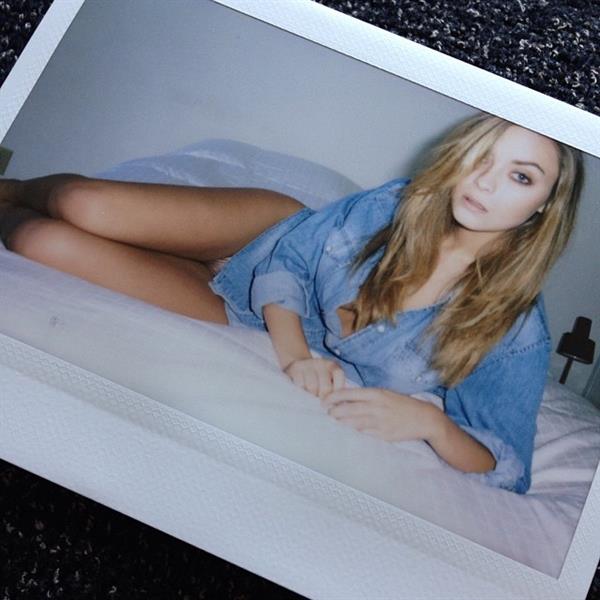 At this time, Alex was still in High School and still busy trying to secure her diploma so she could teach special education.  Modeling was just considered as a way for her to make some easy money.
Now, most moms are so proud of their daughters that they think they're the most beautiful creatures on earth.  Sadly, too many mothers out there are deluded.  Can't blame them, love is blind.
Alexandra's mom couldn't have been more right about her daughter making it in the modeling world though.  After all, Alexandra Tyler was already 5'7" then (her full height now is listed as 5'9") with 32Cs.
And with a face like that, she was a shoo in for becoming a world famous model.
Looking back, Alex says getting the contract was the easy part.  It was the actual work that really took its toll on her.  Traveling and staying in shape was the order of the day. She stuck to it though and it paid off with her landing spots in L'Oreal and Volcom ads.
For Alex, Posing in Playboy Meant Empowerment
Alexandra Tyler got into Playboy through another playmate.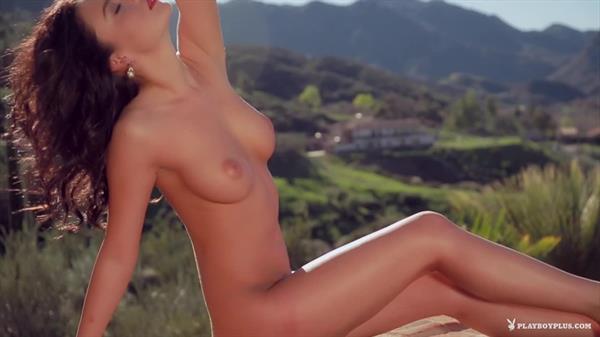 It was a chance meeting with Playboy's Miss January 2015 Brittny Ward that led to Alexandra Tyler landing a gig in Playboy.
She eventually became a Playmate herself.  Alexandra Tyler was in the April 2015 issue.  In that pictorial they showed her off as a rock star.
When asked about Alex's view on posing nude, she claimed it was all about empowerment.  Being proud of herself as a woman and what she's capable of achieving.  She's so comfortable with herself that she even walks naked around the house during summer!
Alexandra Tyler's Hot Body, Shaved Pussy and her 32C Boobs
Staying in shape is essential to maintaining that figure of 32C-24-35.
Alexandra Tyler puts in a lot of hours in the gym, all for our viewing pleasure.  So guys, appreciate her efforts!  She does a lot of jogging and yoga.  That means, if you want to be in the same bed with her, you'll have to up your cardio or else.  And maybe you should do a bit of stretching too.  She can go for hours without needing any rest and she's very flexible.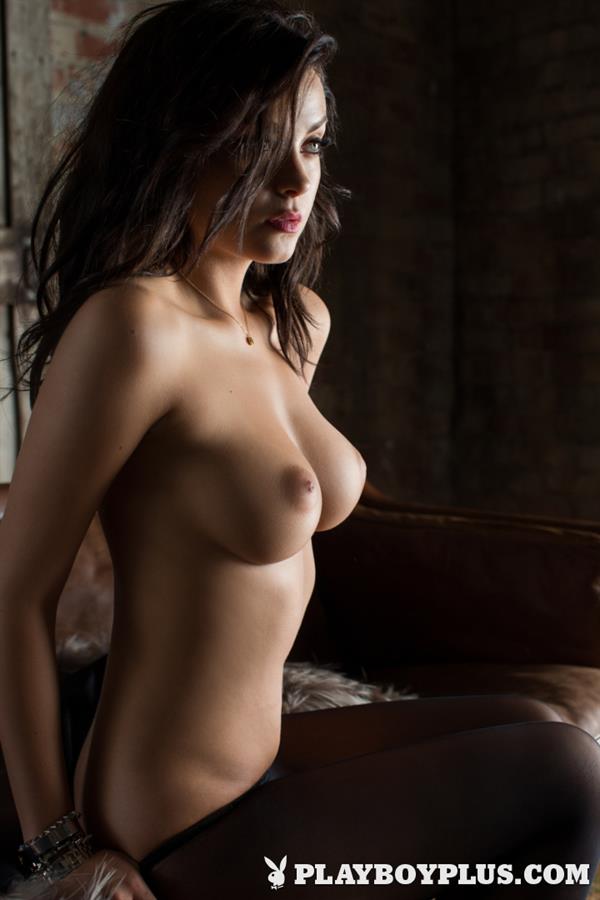 A great combination if I might say so myself.
Fully undressed Alexandra Tyler has a clean shaven pussy.  Sporting a bush or going as smooth as a mole rat isn't exactly a deal breaker for me.  Having a beautiful set of pussy lips, now that's what I'm looking for.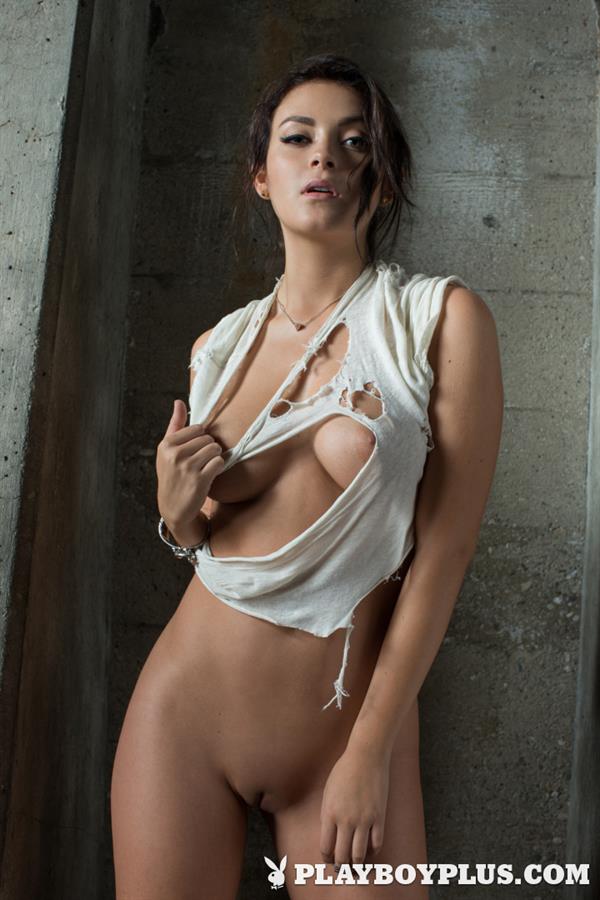 Alexandra Tyler's pussy doesn't disappoint.
She's been featured in many other photos such as in the websites of Maxim Australia and Sports Illustrated, where she was "Lovely Lady of The Day."
Perhaps her best asset would be her breasts.  Alexandra Tyler arguably has a better set of boobs over all the other playmates I've reviewed n the past.  (Editor Note: that is quite the claim, although they are pretty nice)  There's that nice curvature I'm always looking for that give women great looking boobs presently.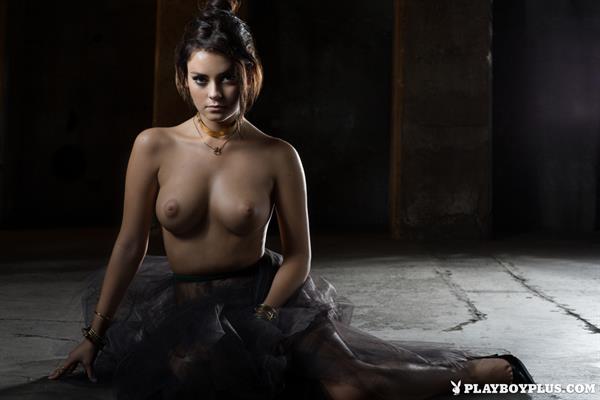 Alexandra Tyler's boobs are all natural which is a plus. Genetics have been great to her.
The Best Way to Alexandra Tyler's  Heart
What does Alexandra Tyler look for in a man?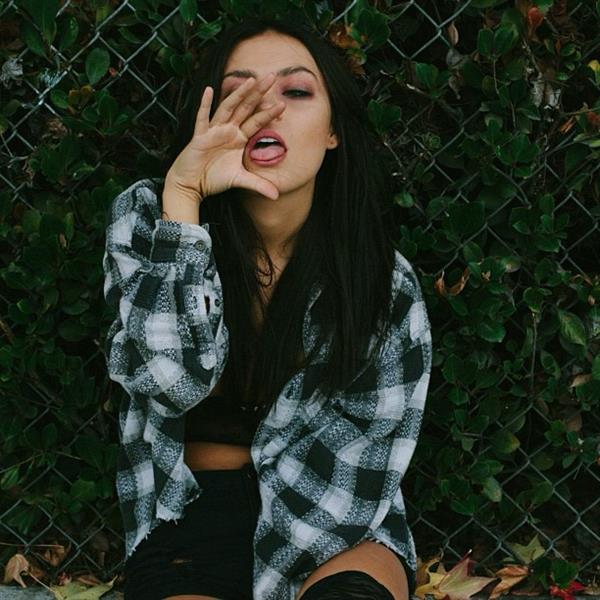 Well here's what we got:
She's looking for a good man who can make her laugh.
She likes men who care about the environment.
And last but not the least: He should be someone who cares about the people around him.
That's who Alexandra Tyler is as a person and the guy she's bound to fall in love with should have those qualities.
The man that Alex would love isn't necessarily an expert in tickling her clit, but tickling her funny bone.
Like most women, a sense of humor is a must in her book.  He would most likely have to share Alexandra Tyler's interests too.  If you like watching Netflix and apples and peanut butter for snacks, you just might have a chance.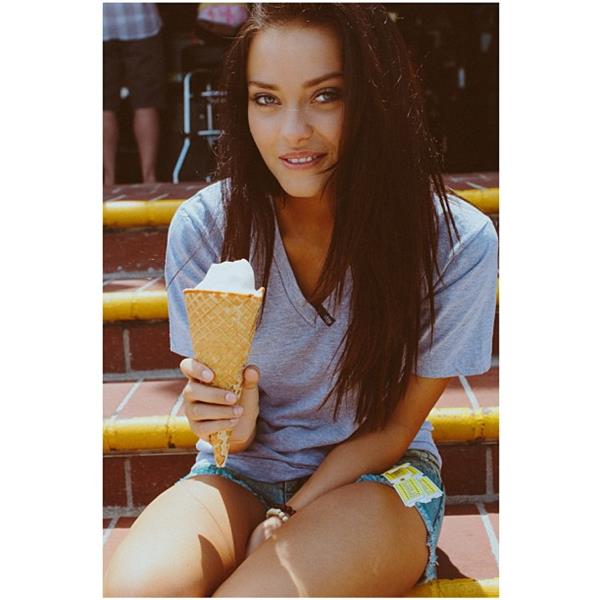 Most importantly, Alexandra Tyler says that he should exude confidence in himself, not like some hesitant men who need to be prodded to make a move.
Typical things women look for in their men.  So don't be a hipster, be a real man.
Ooops, just you're too late.  Alexandra Tyler is now Alexandra Zumwalt as of the beginning of September.  Sorry if I got your hopes up!
Alexandra Tyler is online
Alexandra Tyler is still quite active on Playboy's website.  She's regarded as a fan favorite thanks to her beauty and great body.  Check it out: https://www.playboy.com/alexandra-tyler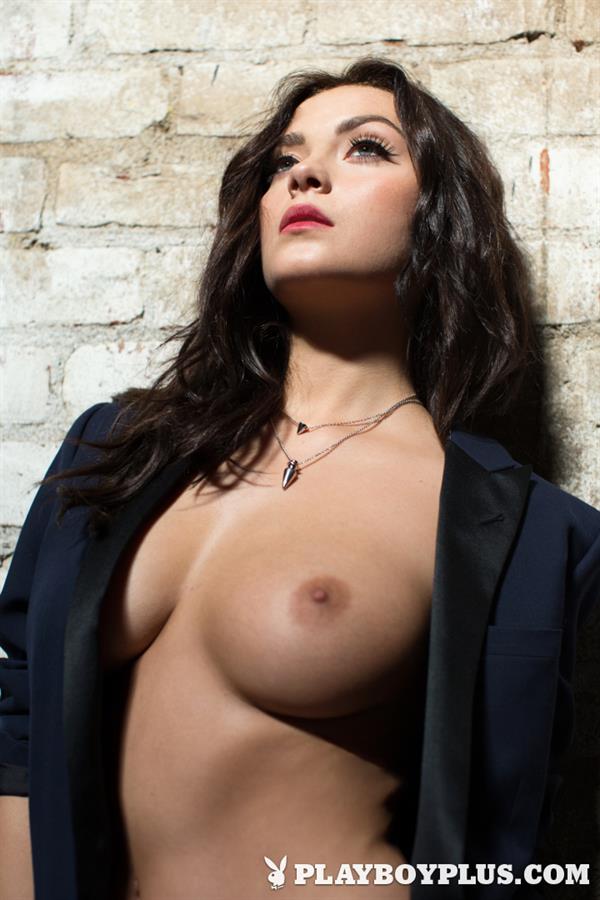 Alexandra Tyler, like most celebrities has a Twitter and Instagram page.
Here's her Instagram page: https://www.instagram.com/alexandrazumwalt/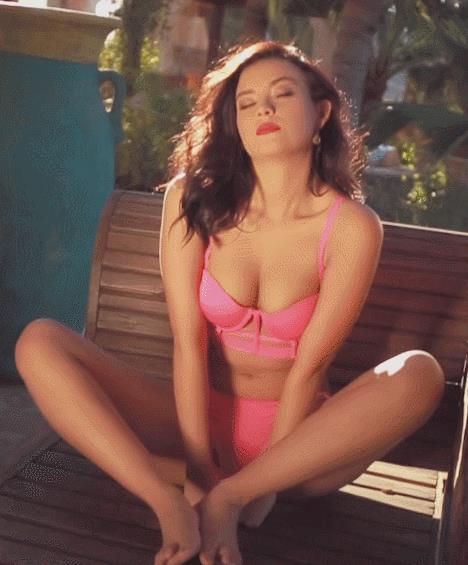 There's a lot of content there for you to enjoy from photoshoots to her posting what her normal routine looks like.  Make sure you check each and every pic that has her working out.  You'll just have to skip over the recent wedding stuff.
She's also on Twitter although she hasn't made a Tweet in over a year.  She does respond to some DMs but not a lot.  But hey, you can always give it a try right?  Here's her Twitter: https://twitter.com/alexandratyler_
Give it a shot. I Dare you…