Hope Dworaczyk is a former Playmate from Texas who went on to become a successful TV host and Reality TV celebrity.  She is currently married to Billionaire Robert Smith.
Hope Dworaczyk in a nutshell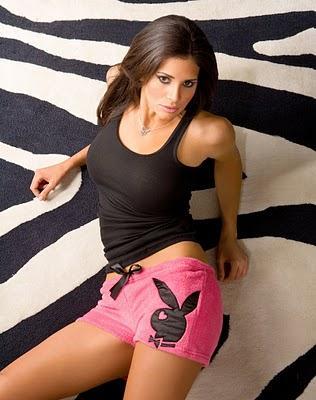 Hope Dworaczyk's surname would make most people think she's Polish.
Well, she's not.  She's actually from Port Lavaca, Texas.
That's where she was born, that's where she grew up and that's where she joined the Miss Teen Texas contest, and won.
That's basically her life in a nutshell.
Now let's take a deeper look at this fascinating woman with a hard to pronounce last name's life.
And nope, she's not changing her last name to something easier to pronounce.  It seems to have worked wonders for her career though.
Hope Dworaczyk's Early Years
Hope Dworaczyk was born on November 21, 1984 and pretty much led a normal life as a child.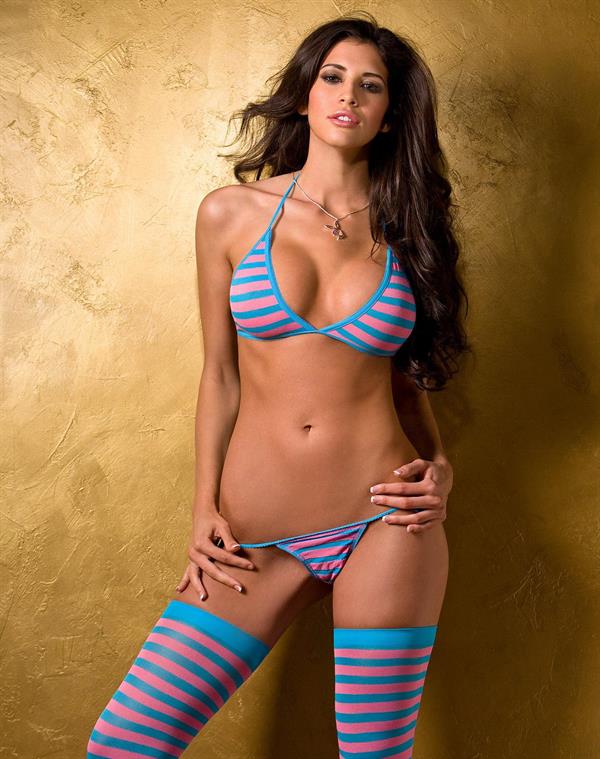 It was only when she had a major growth spurt that people started to take notice.  Hope was already 5'10' at the age of 13!  And although tall for her age, she never really went through the awkward stage most tall teenagers go through thanks to her athleticism.
She walked with the gracefulness of an antelope and her developing beauty was beginning to show.
It didn't take long for her parents to get encouragements from others to enter her in beauty pageants.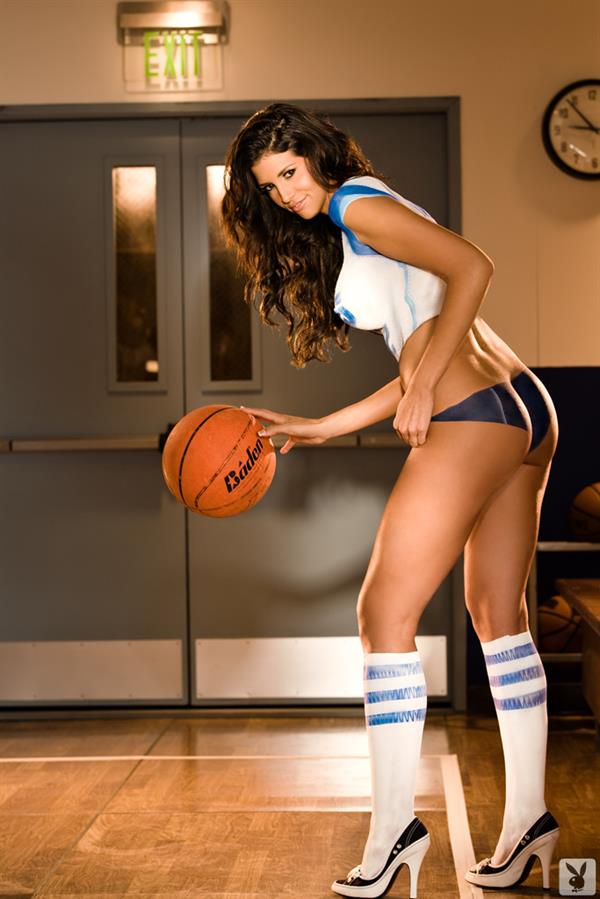 And so they did.
And after being named Ms. Teen Texas, Hope was signed to a contract by the Wilhelmina modeling agency.
This would lead to more modeling opportunities in her future.
Hope Dworaczyk In Fashion
"She's the colour of the magazine/She's in fashion" – Suede
This is just an example of what top fashion magazines and outfits have to say about Hope Dworaczyk.
Starting out at the Wilhelmina modeling agency, Hope has done a lot of runway work for brand names like Balenciaga, Lana Fuchs, XOXO, Robert Rodriguez and others.  She even became co-producer for the popular show, Inside Fashion for the E! Channel.  She has also appeared in print ads for Patek Philippe.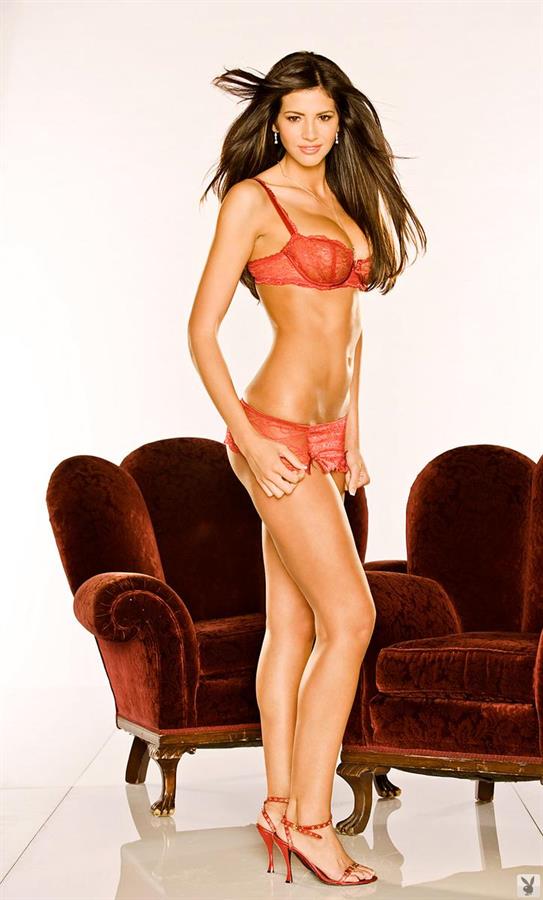 When it comes to big projects, Hope Dworaczyk is and continues to be one of the names listed on top to call.  She just has this ability to move products with her looks. Or maybe her husband and his friends are the ones buying all the stuff she promotes, making it look like she's a surefire way to boost sales.
Whatever it is, it's definitely working.
In terms of her own fashion sense though, Hope Dworaczyk's main interest is in shoes, of which she has over 250 pairs.  So, any shoemakers out there looking to get their products flying off the shelves? Nike? Adidas? Louis Vuitton?
Now, personally, the fashion items I like Hope Dworaczyk wearing (or not wearing) (or wearing as little of) (or… wait, would you still consider it fashion if it's just skin?) is lingerie.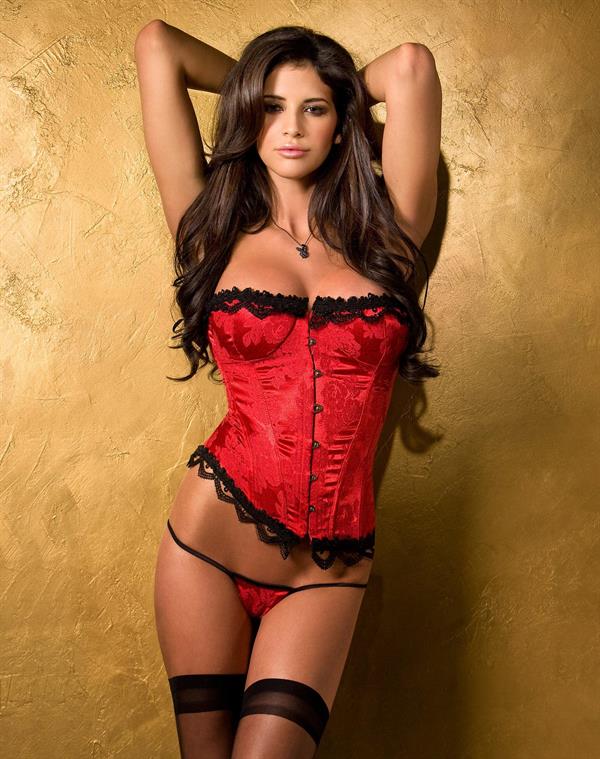 We've got a massive collection of her in lingerie for you to enjoy.  Just click on the link at the bottom of the page and enjoy.
And I'll let you in on a little secret, guys… the more girls you recommend for us to review, the more reasons my editor has to get them featured.  Think of it as doing yourselves a little favor… send requests in the comments below.
From Port Lavaca to Playboy
There's a photo of Hope sitting on a rock formation, her eyes closed and face turned to the sun.  She's wearing a two-piece bikini and her dark hair is spread on her shoulders.  Her hands are in the area of her thighs.  Sometimes, a glamour shot has almost everything you could ask for.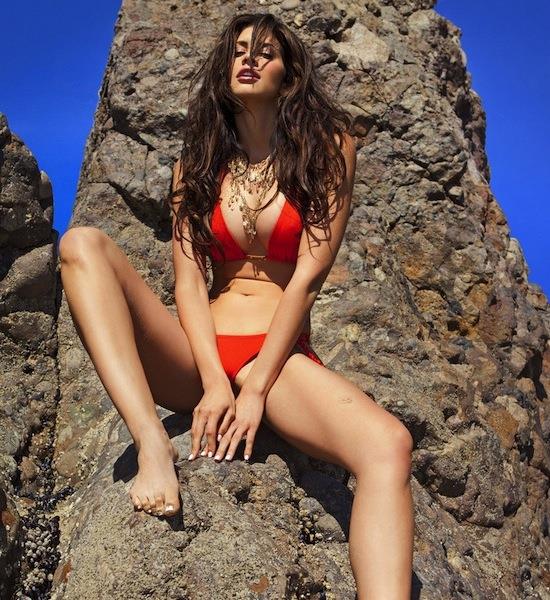 Almost that is… there are still nude pictures coming up right after these lingerie pictures…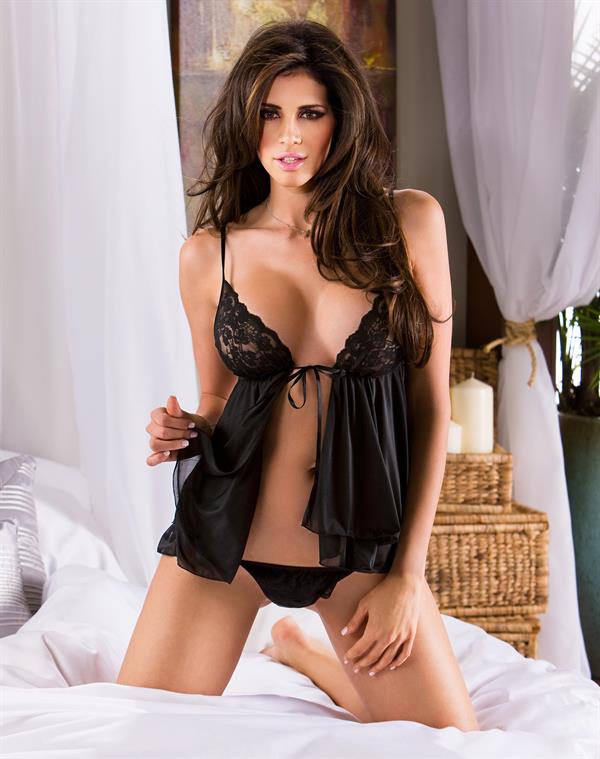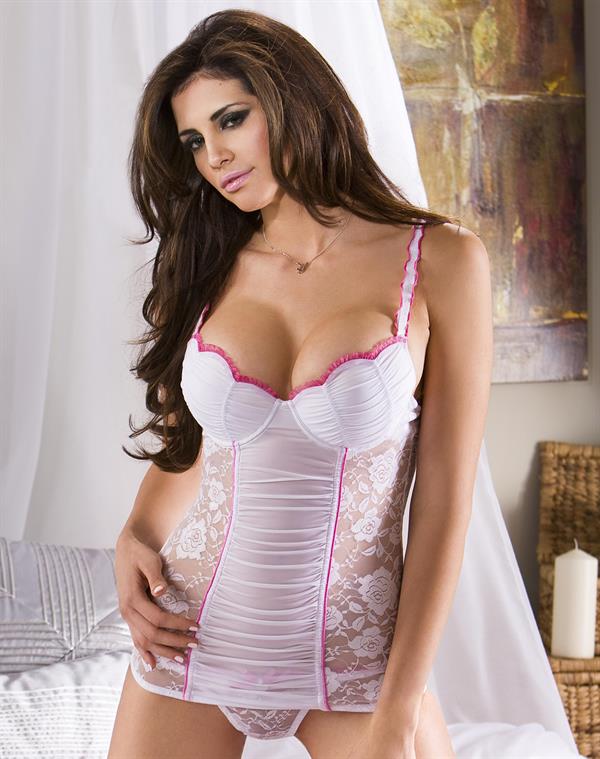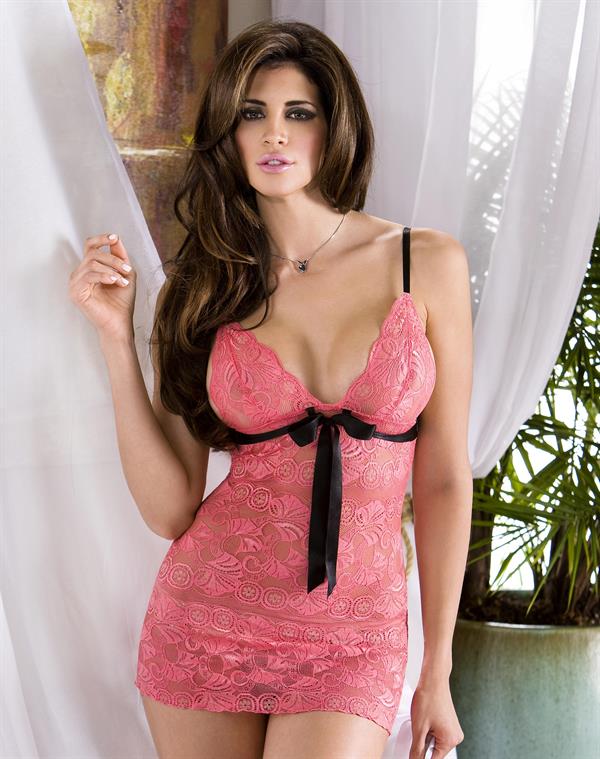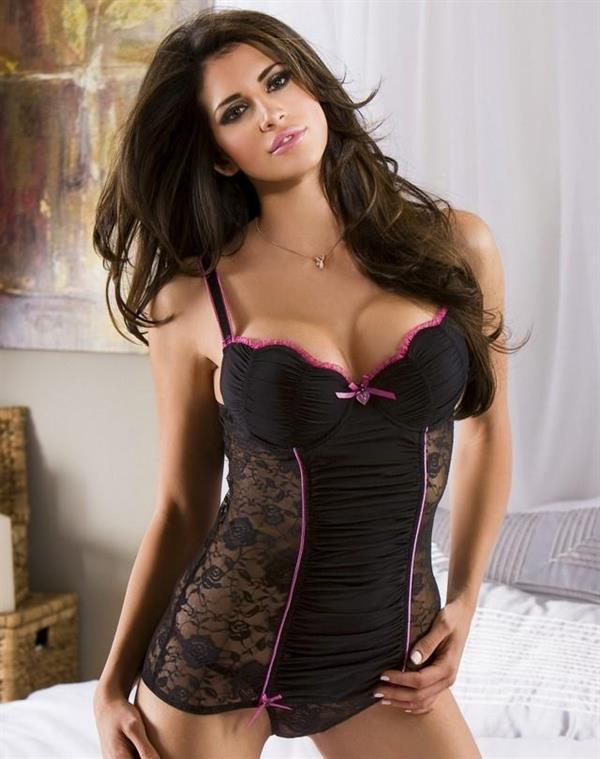 And if you want more, just look for back issues of Playboy: She was Playmate of the Month for April 2009 and subsequently, Playmate of the Year in 2010.
Hope Dworaczyk has a smoking hot body
Hope Dworaczyk's boobs are definitely eye catching.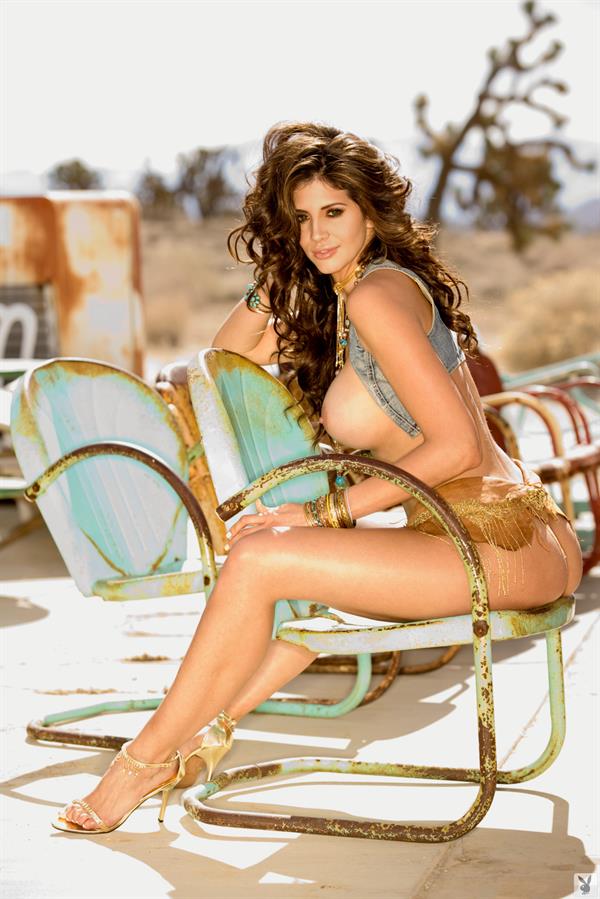 Those are perfect globes of milky goodness!
Oh to be a baby again…
Each massive mammary is topped off with nipples that match her golden skin.  She's got little nubbins just waiting for someone to flick them to stand at attention.
Her 34Cs look bigger than they actually are even if she' as tall as she is.  Heck, she probably needs to check them in as excess luggage every time she flies off to her modeling gigs.
And I like that little landing strip she's got going leading us to the pink fold of her vaginal lips.  If it can draw your eyes there without any trouble, how much more if you had the real thing in front of you?
The closest thing to that for most people (unless you're a Billionaire, or a Trillionaire that can trump her husband's net worth) is to track down her Playboy Playmate of the year pictorial on June 2010.  In that issue, there's a 3D pull-out image of her that you can basically do with as you please.  Now you can either settle for that or get off the couch and start your journey to becoming a Bajillionaire.
Lastly, there's that ass.  That large, firm mass of womanly weapons of mass attraction that jiggle just right to make you take a second, third, fourth, fifth look.  You'd probably still be staring at it after your woman tries to slap some sense into you.  It is a captivating piece of ass.  I say, slap away dear, slap away but I'm gonna take a real good look so it's imprinted in my mind for future use.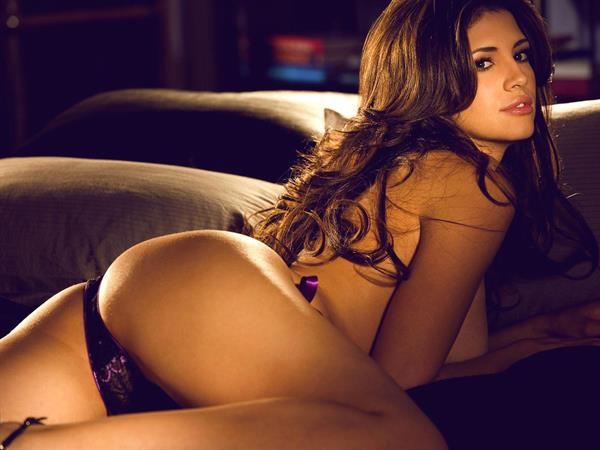 Hope Dworaczyk Giving Hope to Others
Hope Dworaczyk joined the show "Celebrity Apprentice" and won $20,000 for her charity, Best Buddies International.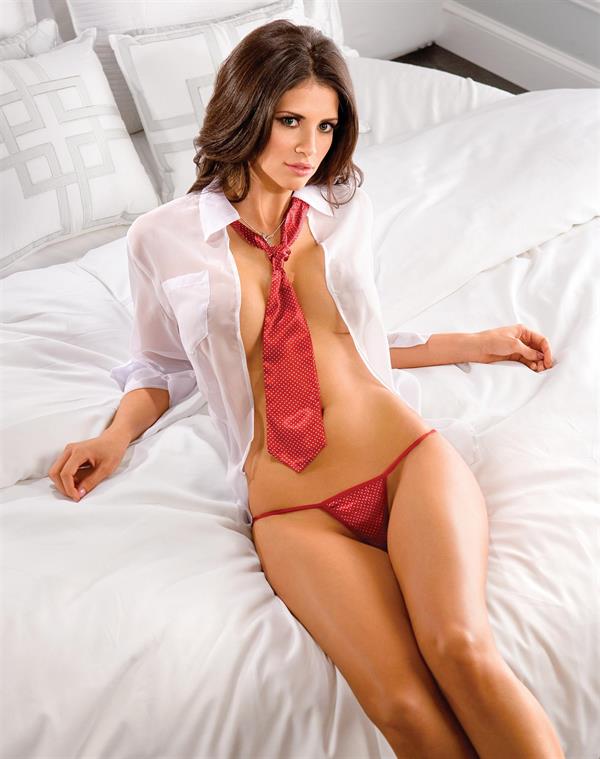 The charity pairs volunteers with people who have intellectual and developmental disabilities (IDD).  Hope Dworaczyk stated that her one objective in joining the show was to earn as much money as she could for Best Buddies International.
Sadly, she only won twenty grand.  Not a bad amount though for a great cause.
This woman definitely has a big heart.  A good combination with her uhmmm enlarged chest area and maximized gluteus maximus.
What's Hope Dworaczyk Doing Now?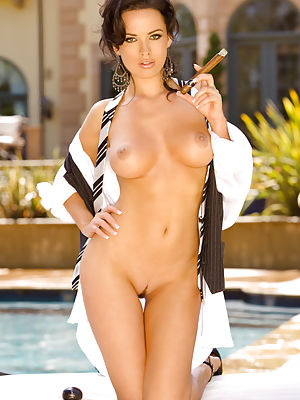 In 2015, she married Billionaire Robert Smith, founder and CEO of Vista Equity Partners, which has its own programs in line with its Corporate Social Responsibility.
She continues working as a TV host and reality TV celebrity.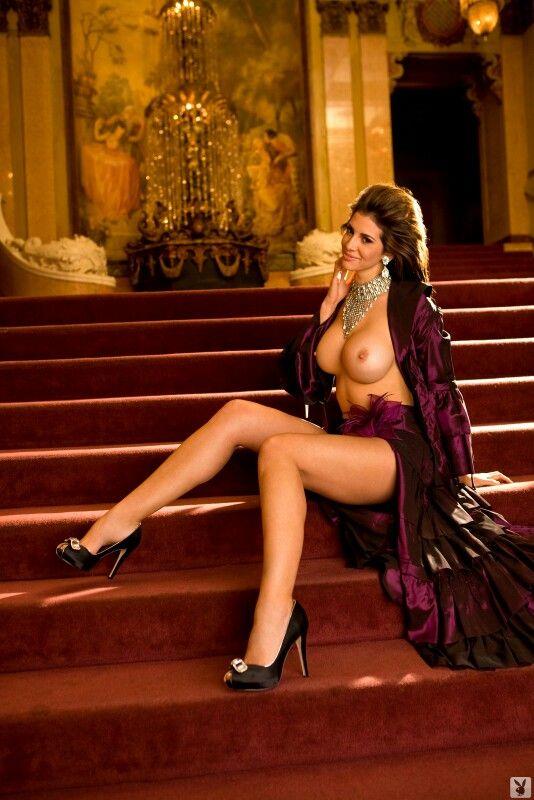 She has a Twitter page and an INstagram page for her legions of fans.
Here's her Twitter: https://twitter.com/hopedworaczyk
And here's her Instagram: https://www.instagram.com/hopedworaczyksmith/
Aside from that, she has a website and is also one of the former Playmates still in heavy rotation under Playboy's management team.
Here's her website: http://www.hopedworaczyk.com/