Katy Kiss Natural Redhead… hmmm another article about redheads… should I or shouldn't I?  Ah to hell with it, you guys know I've got a thing for redheads and Katy Kiss is a natural redhead!
I was going to do a Katy Perry post for you guys but seeing how much she's changed over the past couple of months… well, let's just say she's not as hot as she used to be.  Boy, that Russell Brand guy sure did a number on her, eh?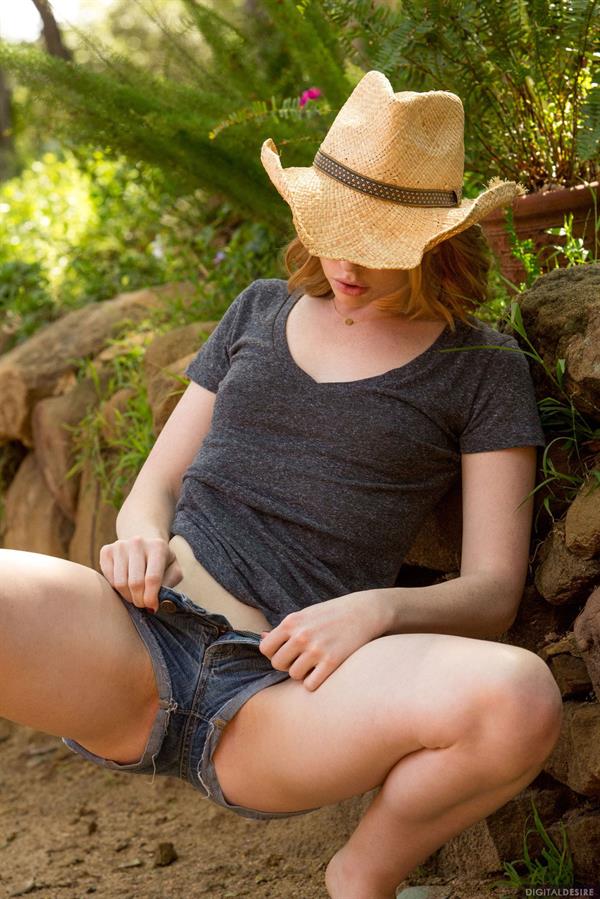 I guess that break up was too much for her that even the debonair singer/ songwriter who has made millions of women all over the world swoon couldn't bring her back from the abyss.
So, I ended up with Katy Kiss who is most probably influenced by Katy Perry taking into account that she took her first name and one of her most famous songs was "I Kissed A Girl (And I Liked It) which eventually ended up influencing her choice on a last name.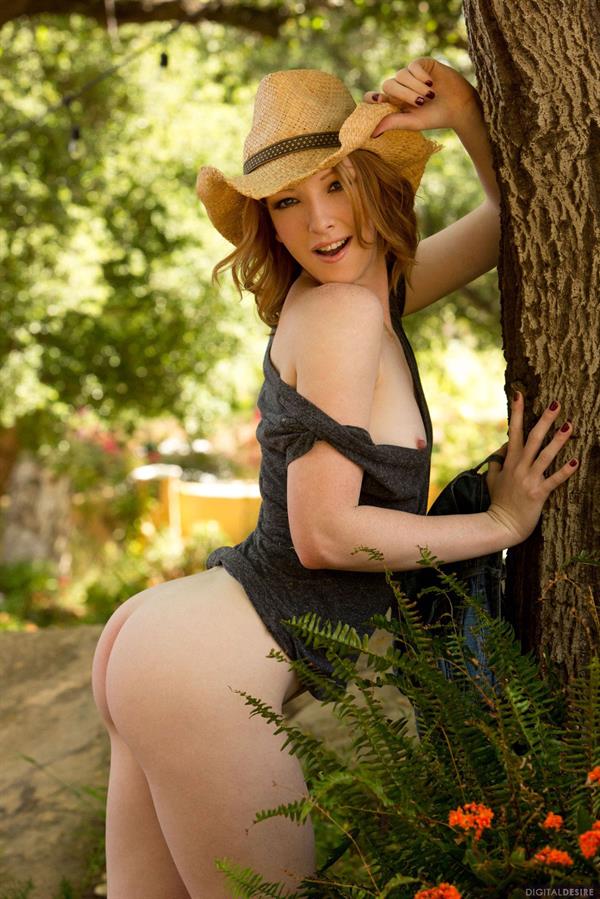 I'm just speculating but it does seem like a logical explanation right?  (Editor Note: it's a huge stretch.  You are probably wrong)
Anyway, Katy Kiss is one of the hottest newcomers into the porn industry and her body of work can be considered extensive based on her as yet short tenure into having sex in front of the camera for millions of viewers is only about a year old.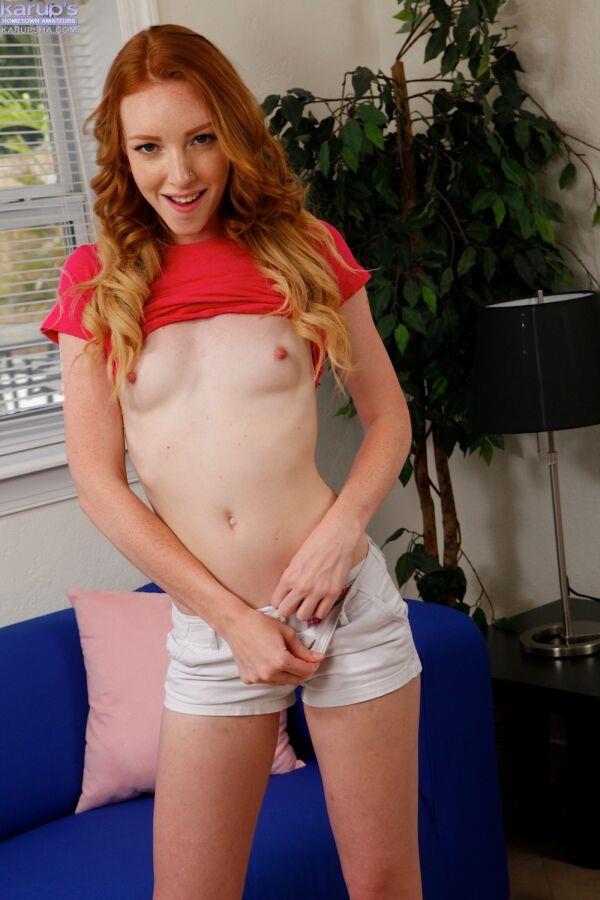 Who is Katy Kiss?
As I said just a few sentences ago, she's a newcomer to the porn industry.  She started mid 2016 and has quickly racked up quite a number of appearances.  If my count is correct, she's doing 3 films a month. It's barely been a year and she already has 36 films to her name!
In this day and age, that's a lot for someone like her.  She's barely just started and she's already nearing the 50 film career mark which is used as a benchmark for most newcomers as a gauge if they'll be able to last in this industry.  By the time she celebrates her anniversary as a porn actress she'll be over that number if all goes well and her rate of films per month doesn't change.
Katy Kiss' bulk of films are with Kink.com and these are often bondage related films. She has no issues being submissive or dominant in the scenes she's been in and that has opened a lot of opportunities for her.
Katy Kiss, Natural Redhead?
So, is Katy Kiss a natural redhead? Judging from the color of her snatch's coppery red bush, I'd say she is.  It's either that or she's got a high level of tolerance for pain because dying hair that close to your most sensitive parts is something only a few brave souls would dare try.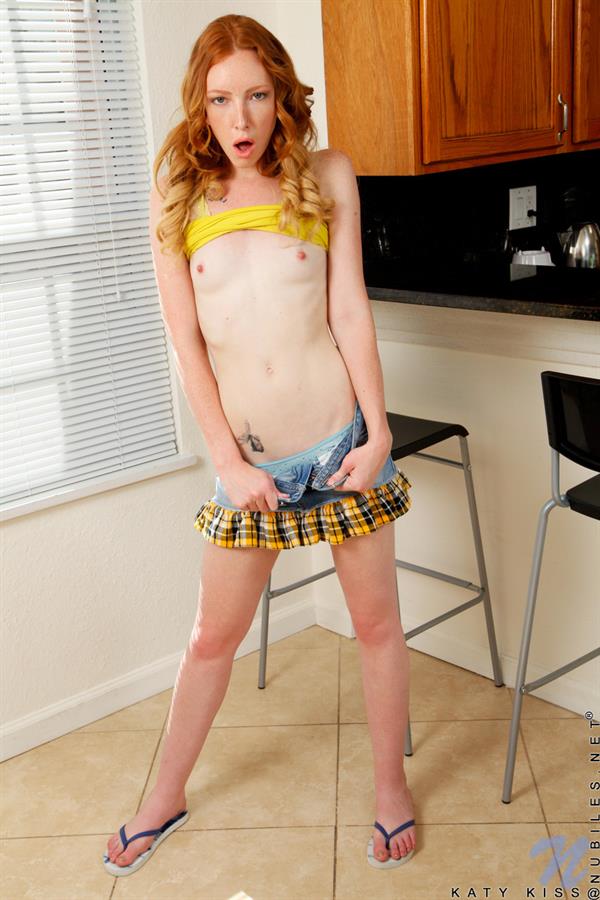 Katy Kiss Early Life, losing her virginity and kissing a girl… (And Liking It)!
So how does a pretty girl like Katy Kiss get into the porn industry?
If you know her back story, it would be hard to believe she'd end up here.  But, she's here and I bet you're just as happy to see her as I am!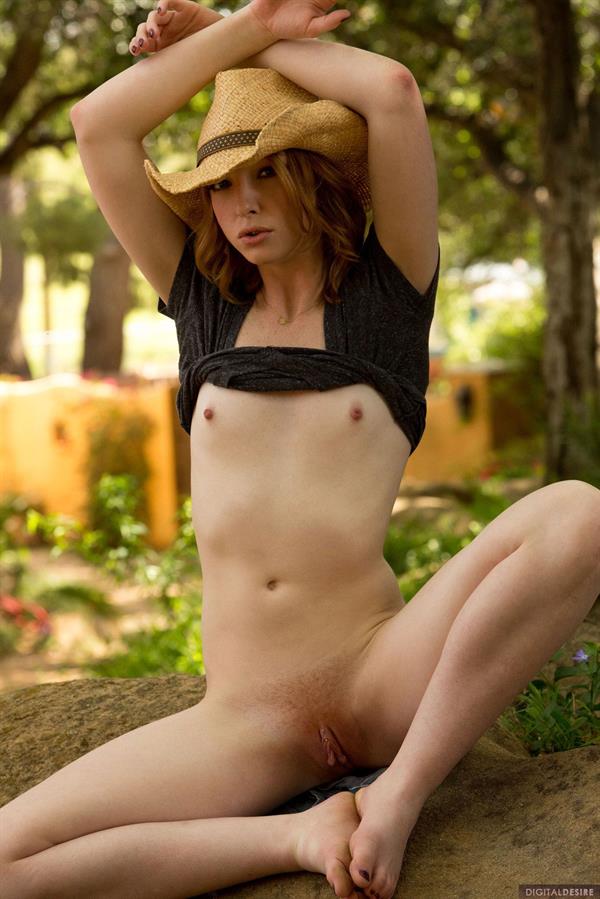 Katy Kiss was born in Louisiana on April 14, 1993 but grew up in Baton Rouge where her parents relocated to.
Although she claims to be a good girl brought up in a God fearing household, she did lose her virginity at 16.  See?  Nothing stops these kids from fucking each other, not even religion!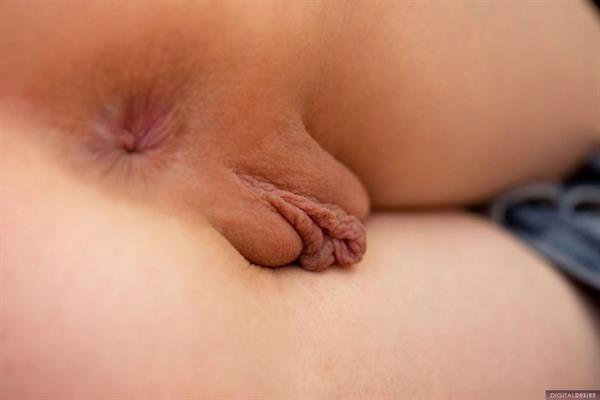 Anyway, her first time was not as exciting as the type of sex she'd encounter once she started her career in the porn industry so there was a large gap between her first time and the next time she decided to have a man slip his dick inside her.  Oh, and before that happened, she did what any responsible college girl would do.  She tried it out with another female student first just to see if she swung the other way.  After trying another guy in bed, she eventually accepted the fact that she was for the most part straight.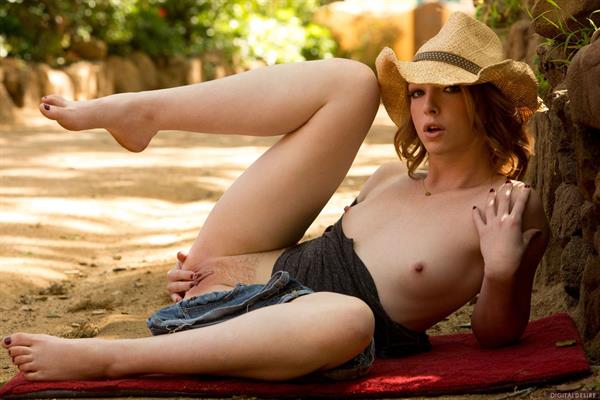 Katy Kiss and the Porn Industry
Realizing that porn could be a career she could have great success in, Katy Kiss started calling up want ads that asked for females to try out for porn.  After all, she enjoyed watching porn and having sex so why not get into the industry and become part of the thing she enjoyed the most and get paid for sex without becoming a hooker, right?  Sounds like a logical thing to do.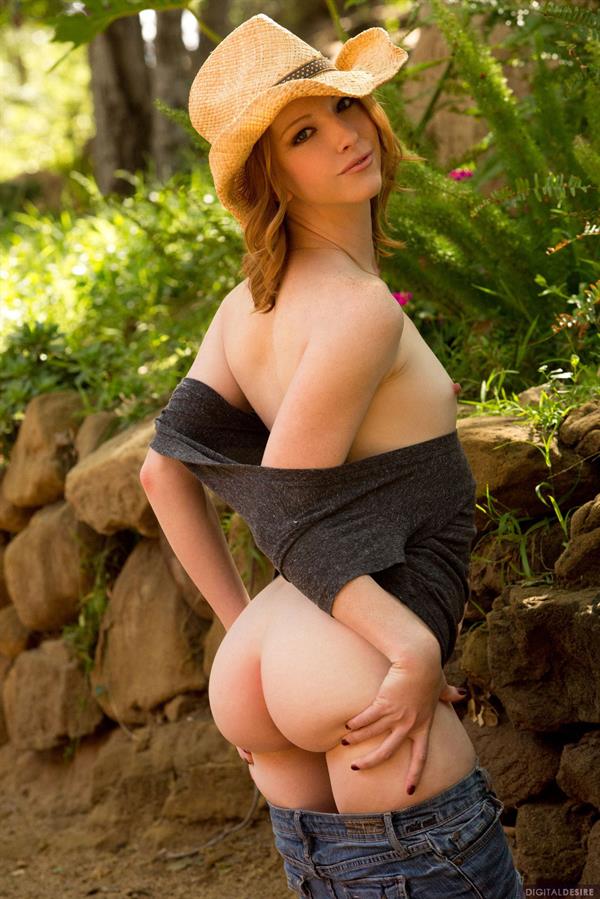 In an industry where being over 21 is considered old, Katy Kiss manages to convince everyone around her that she's barely over 18 or 19.  Her slim body and almost non-existent boobs easily remind people of pre-pubescent girls.  Thank the heavens she's 23 or else a lot of us would go to prison by now or at the very least get listed down as potential sex predators.  We don't want that right?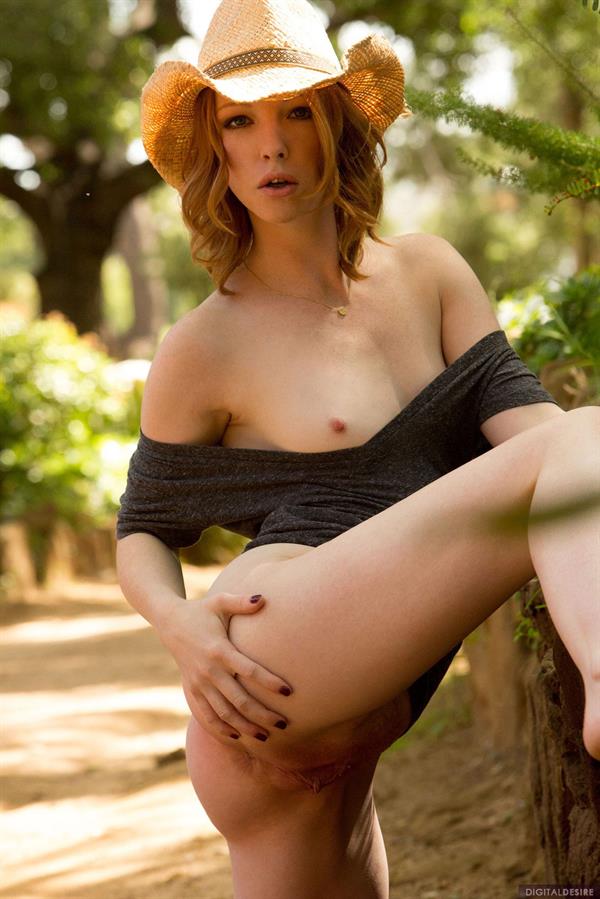 Katy Kiss is 5'9" and weighs a little over 120 lbs.  Her size 34A breasts on her frame are comparable to small lumps.  Or tiny bumps on an otherwise flat surface.
The lack of humongous breasts has not deterred this redhead from becoming a star though as she more than makes up for her lack of breasts with her exuberance as she titillates our senses onscreen.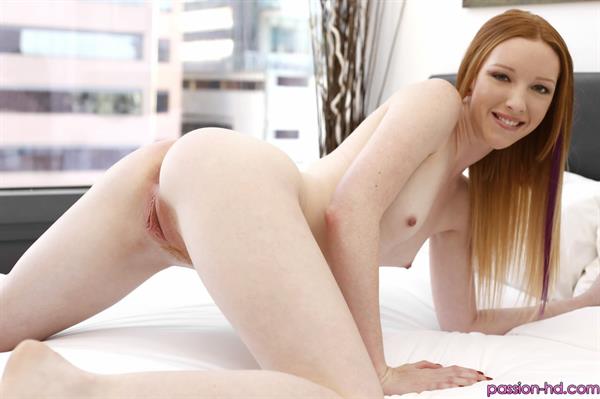 She's into hardcore sex just as much as she's into bondage.  Everything else in between is fair game.  Here, take a look at some of her videos:
Katy Kiss Personal Life
The Katy Kiss you see onscreen and the Katy Kiss you don't see is basically one and the same person.  She's obviously a tamer version of herself when she's with family and friends though.  Oh yeah, they know she's doing it.  She told them that this was going to be her career and no one could change her mind about doing it.  No one tried.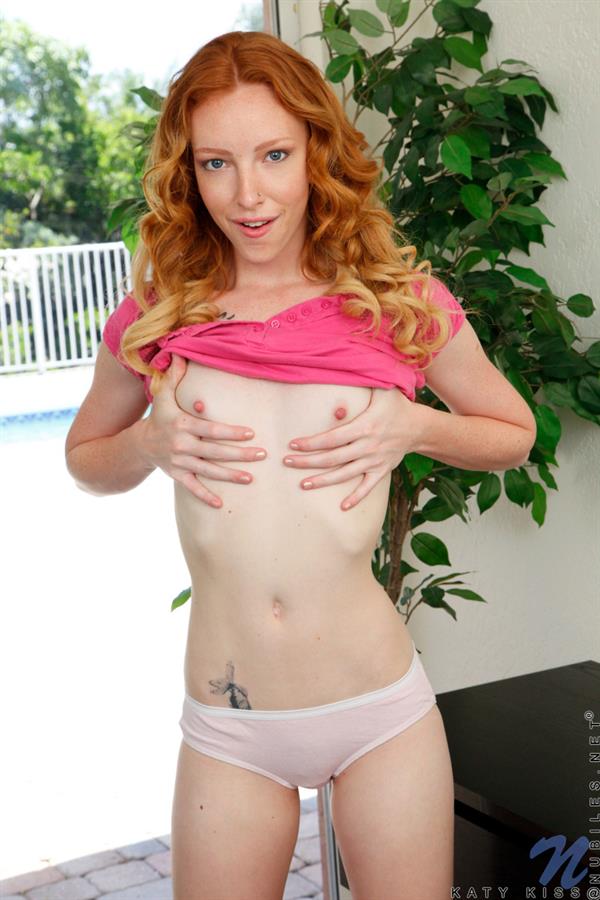 Aside from porn, she's an accomplished musician and with the help of her earnings having sex on cam, she built herself a studio aptly called "The Katy Kiss" Studio.
She rarely goes out preferring to stay home and make music or write.
That doesn't mean she doesn't know how to party though.  Right after discovering how liberating it was to be a porn star, Katy Kiss attended a swinger party and I bet there were a lot of takers that night!
Aside from her rather normal life, Katy Kiss has a somewhat more extreme hobby that she's planning on fully investing in, in the future.  She has lots of tattoos depicting her interests which is music, writing and animals and has piercings, one on her nostril and the other one on her clit's hood.  Yep, nothing says committed to porn more than a clit hood piercing.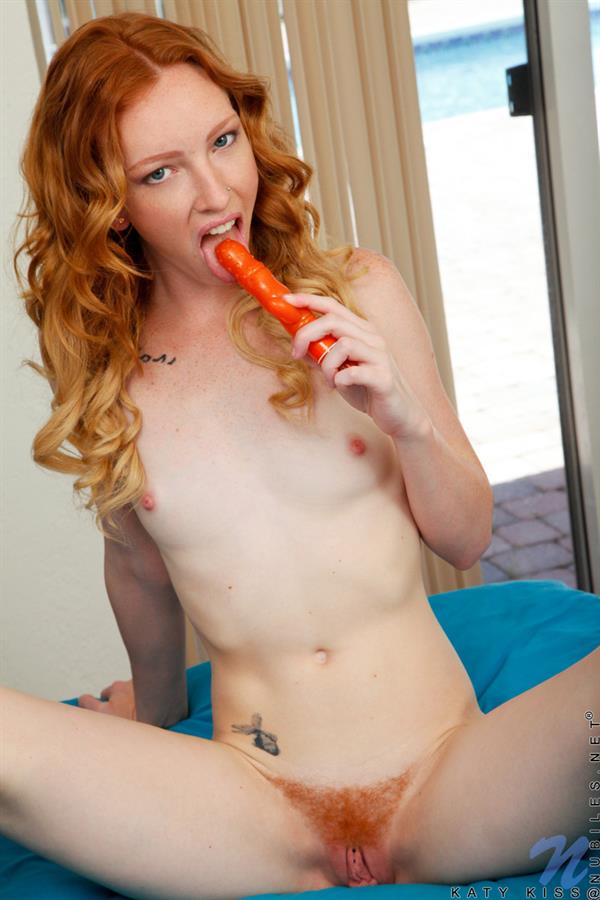 Since she's a relative newbie to the scene, the only contact we have of her available to you guys for now is her Twitter.  Here it is: https://twitter.com/katykissxxx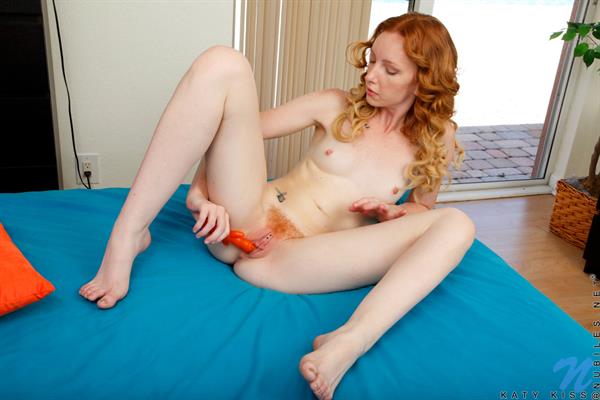 Her Facebook and Instagram page are still the ones she uses for her personal life so those aren't available to the public just yet.  Wait a bit and she'll have public profiles made so you can connect to her through those too!