Don't you just love short-haired, petite women?  Yup, they sport a certain kind of hotness.  One that is very much like the ray of the 7 am sun. You know, it gives off a certain kind of joy and excitement.  Okay, I'll stop as I know I'm beginning to sound like I ate 2 space brownies an hour ago.  But you do know what I am talking about, right?  If you don't well, check out Adalind Grey's first picture.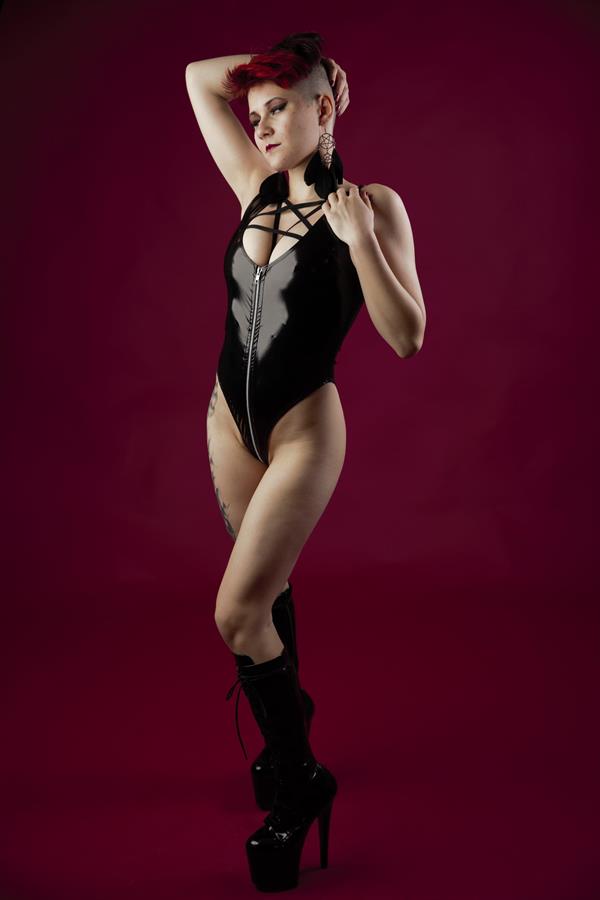 Who is Adalind Grey
This 5'3″ 36-26-34, all-natural babe is an American nude model and adult actress.  She is one of the youngest in the industry today. She was born on June 5, 2002, in Minneapolis, Minnesota.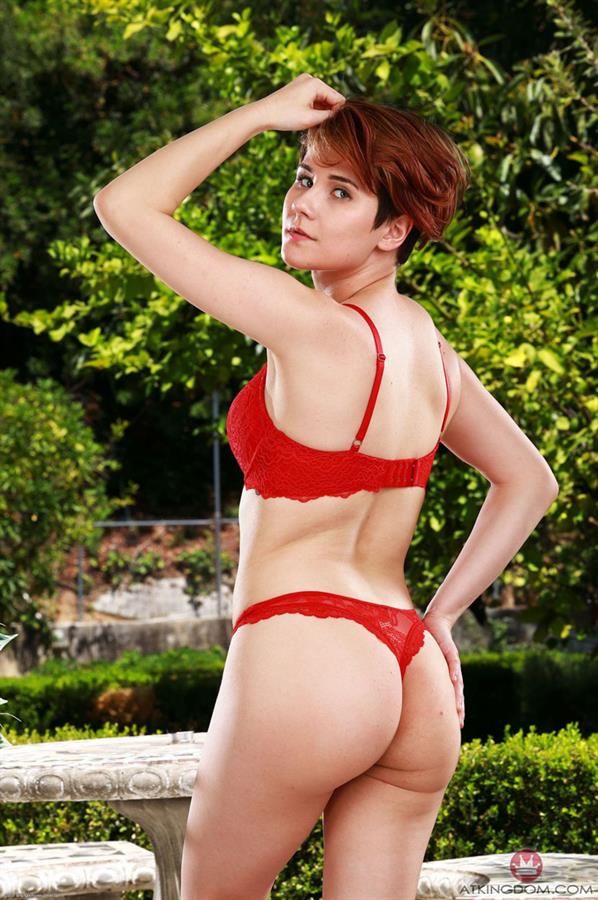 "I've always gone to public school.  And I've always lived in the suburbs around the Twin Cities of Minnesota.  I just graduated high school last year, the class of 2020.  I'm just trying to figure out life right now.  I have my own apartment and I'm thinking about moving to Vegas but we'll see what happens."
Career Journey
Adalind began stripping when she was only 18…
"On my 18th birthday, I made a Chaturbate account.  I was a financial dominitrix called Medusa.  I had this long teal wig and a masquerade mask, I was just trying to get the hang of something.  I was trying to use a character and trying to cover up so I wouldn't look stupid later.  Then, I got bored with Chaturbate.  I was working at McDonald's, the only real job I've ever had.  I got fed up with them because they wanted to schedule me more hours.  I said, 'Fuck you, I'm going to become a stripper!'  So I went downtown and I applied at Rick's Cabaret.  They basically hired me right away!  So I put in my 2-week notice at McDonald's.  I was happy being a stripper for a while until November.  I was happy and then Minnesota shut down again.  I was wondering what I was going to do next.  I got into modeling, just freelance modeling with Model Mayhem and Instagram.  Then I thought, 'Hold on a sec, what if I did porn?'  So that set me on a whole internet journey and in January, I went down to Miami to shoot my first scene."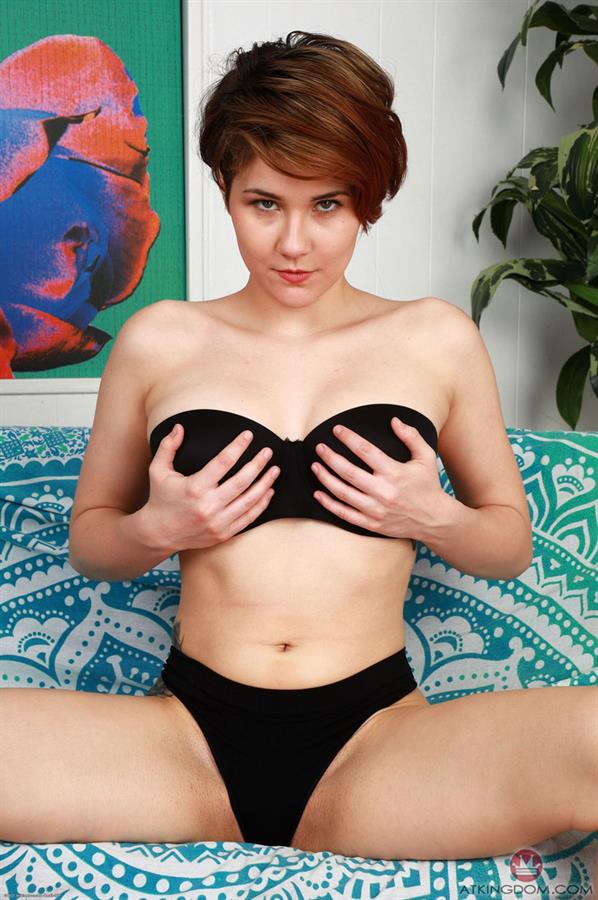 As for how she got her stage name, she named herself after a character in the TV show Grim.  Yup, a character named Adalind Schade. As for her last name, well Schade so Gray.  That's just it, she said.
Hot Curiosities
Adalind likes guys who are bald and muscular.
Off-camera she likes going to the club when works at…
"I love being on stage.  I know you're asking what I do when I'm not working but when I'm bored, I go to work.  I am such an attention whore.  Basically, when I'm not working, I'm sleeping."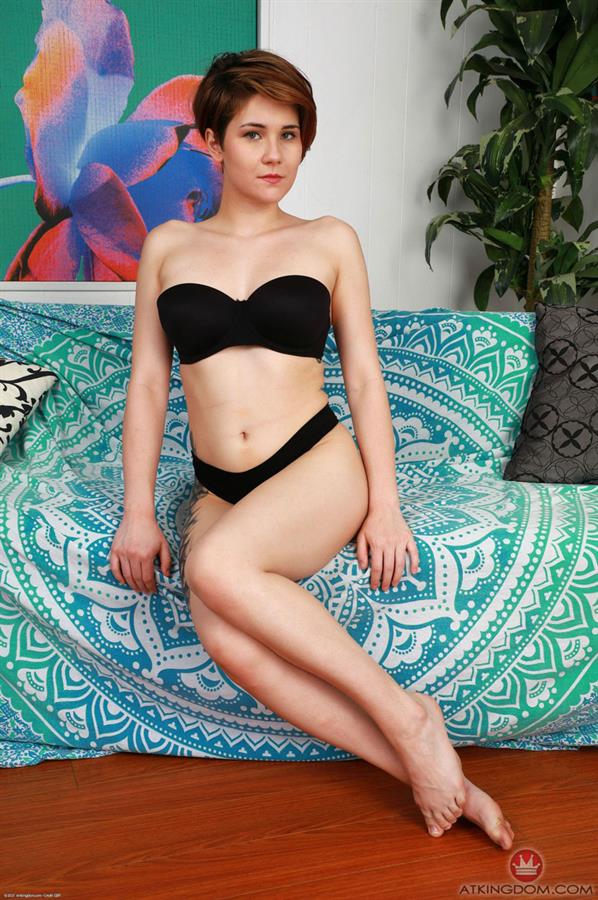 Her favorite music is alternative rock.  She loves Nine Inch Nails, Marilyn Manson, and Linkin Park.
Her favorite TV shows are True Blood and Grimm and her favorite food is grilled salmon.
Sex Talk
Adalind lost her virginity at 16…
"It's a really boring story.  I was at my boyfriend's mother's place and we basically played the game of trying to be quiet, trying to figure stuff out because we didn't know what the hell we were doing.  Pretty typical, nothing crazy."
Prior to porn, Adalind was only with 5 partners.  She said she had very strict parents so she didn't have the opportunity.
She is bisexual but the only girl-on-girl experience she had has been on-camera.  Shout out to Bella Rossi for that!
Adalind's favorite position is doggie but also said that it all depends on the dick and the guy.
She masturbates a couple of times a week and her favorite method…
"It depends on my mood but I like a suction vibrator.  Either that or a crazy, monster dildo like Bad Dragon or Pleasure Forge or Fantastic Cock."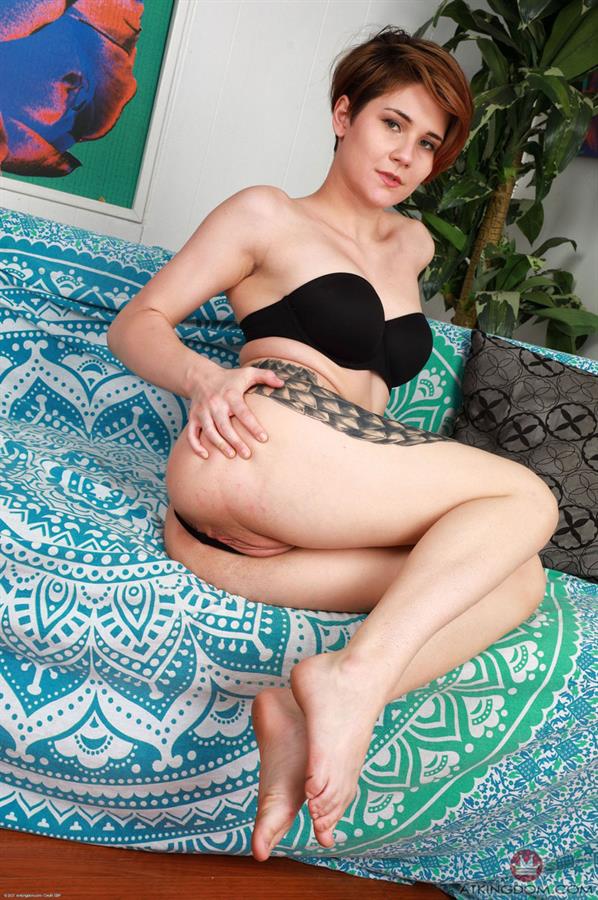 She prefers creampies over cum on any part of her body.  She is also a swallower.
"I have this weird thing that if the guy's super hot, then I want the cum in me.  It's going to sound freaky but I get off on the idea of using him and absorbing him into my body."
Adalind Grey Gallery
And do check out our Adalind Grey page for more of ther sizzling nudes.