Who is Viola Bailey? Is she gone for good? Is there a chance for a comeback?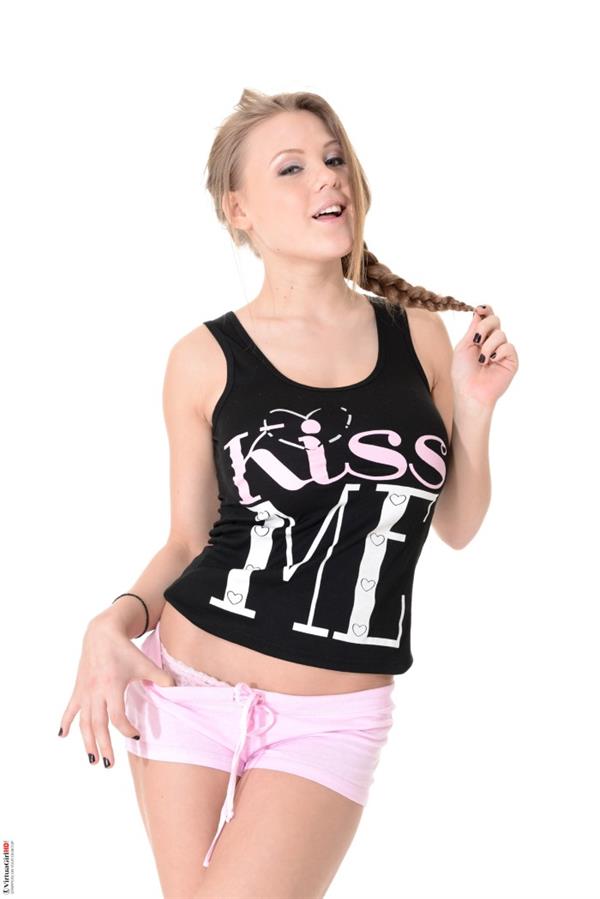 Viola Bailey is a porn star who everyone is waiting to come back. Although officially retired, she has popped up every now and then to do some porn and sexy shots.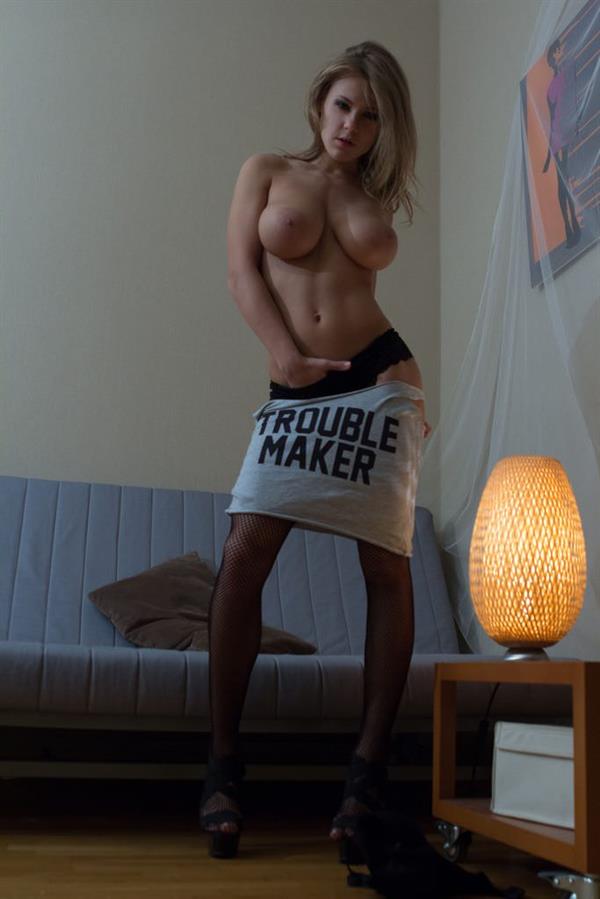 Viola Bailey's Early Life
Viola Bailey was born on March 3, 1993 in Riga, Latvia.
She grew up a very happy, pretty girl who was fond of playing computer games. In her spare time she drew pornographic comics but she kept all that hidden.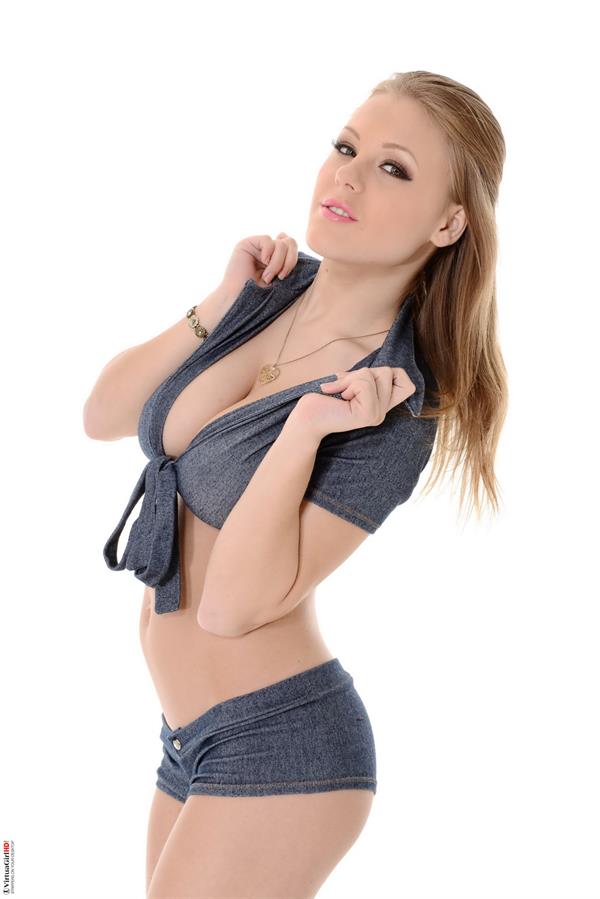 She always wanted to be a model and through the urging of her mom and grandfather, she eventually did. Viola started as a photo model but her interest in that faded quickly. She stepped her game up and entered nude modeling and eventually porn.
Viola entered porn at the age of 20. She had lost her virginity while drunk to an unnamed guy. Thank goodness she didn't get too traumatized by that experience to swear off sex completely.
Viola Bailey's Vital Stats
Viola Bailey is one of those rare girls gifted with an awesome body. Although most girls we've seen with big breasts either have had theirs fixed or are a little on the chubby side, Viola is neither. She has all-natural boobs and a body sculpted by years of playing sports.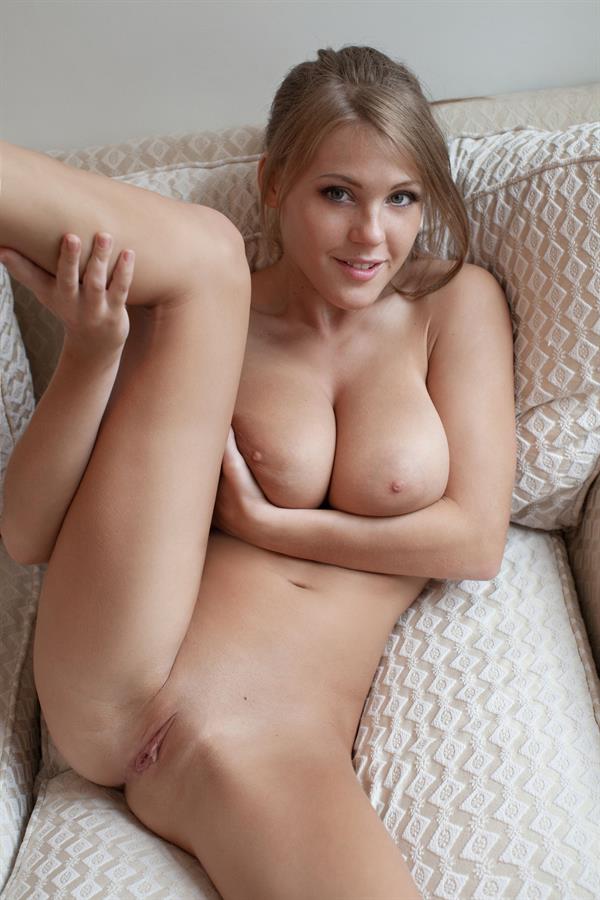 She could probably do more push-ups than you.
Height: 5'4"
Weight: 121 lbs
Measurements: 34DD – 24 – 36
Hair: Salt and Pepper
Eyes: Green
The first thing we notice about Viola Bailey is her massive mammaries. They're really big. And yet firm enough not to be gross. Her boobs started growing rapidly when she was 14 until she reached 18.
She has a very pretty face. a bit too innocent for porn until she starts sucking on that dick.
She keeps her pussy shaved giving us a good look at her tight pussy with very minimal peeking.
Aside from her massive mammaries, one of Viola's most noticeable features is her tight body. She's a muscular girl with nice tits. Not overly muscular though. Just lithe, like a panther. A sex panther. Rowr!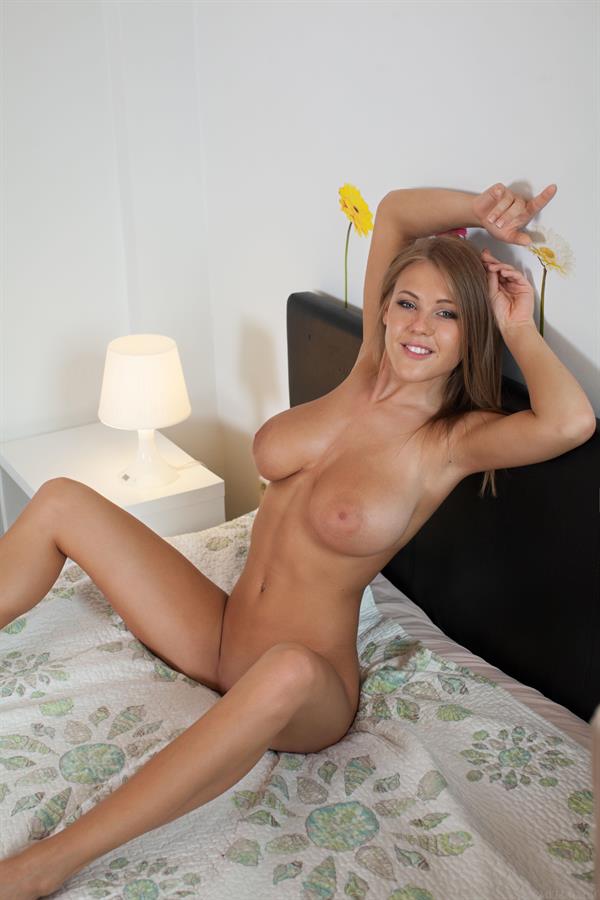 Entry Into Porn
Viola Bailey has used several names in the past. Here are some of the names she used. Viola Baileys, Violetta Banks, Viola, Viola Paige, Vanea H., Viola Oh, Annabelle… the list goes on.
She was 20 when she first started porn. Viola started performing only with girls although she never really preferred them in real life. She wasn't interested in doing it with men because she thought that was reserved for her personal life.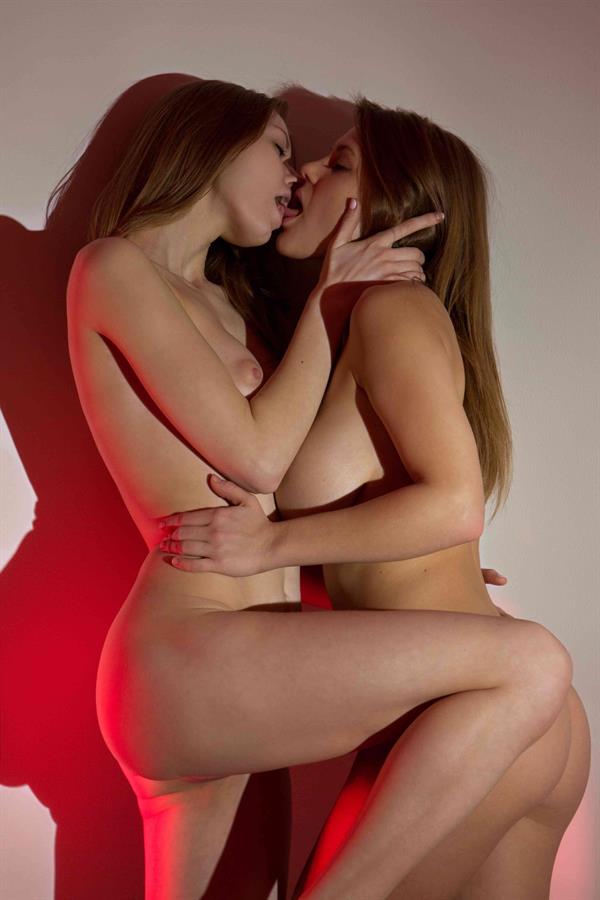 She eventually did b/g scenes to her fans delight. Anal and DP followed.
She was initially made to do a BG film with Pierre Woodman. He managed to convince her to let him show her his technique.
Viola was then led to the bedroom and his expert ministrations immediately made her cum. It came as a surprise to her when he asked to fuck her. Although reluctant at first, she eventually relented letting him fuck her not just orally, but also in the ass.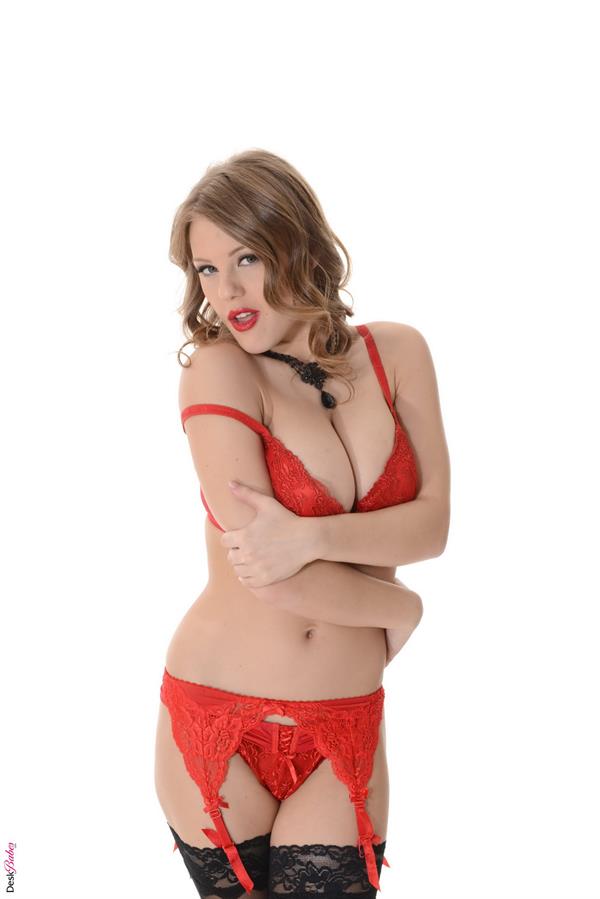 Whatever, she walked into that willingly.
She left that session with a smile on her face.
I wonder how her boyfriend felt when she didn't come back for several hours. Did he eventually find out she had sex with another man? Did he know she was just talked into it?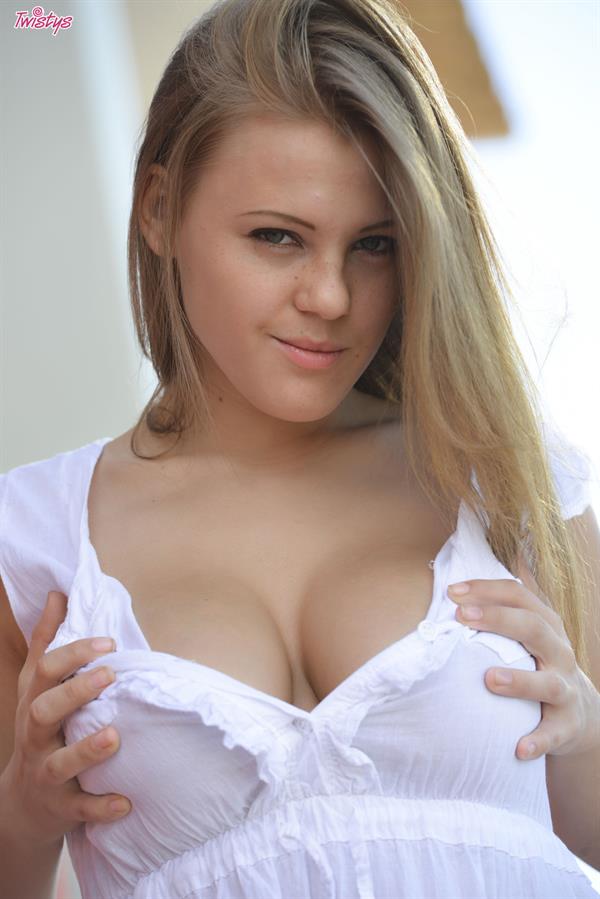 What made her performances so special was her level of intimacy with her co-stars. The way she'd kiss them you'd think she was truly in love. That's full mouth on mouth kissing that we rarely see in porn scenes today. And yet here was this very innocent looking girl going at it as if she were drowning.
She also makes a lot of sounds that could give any hardened masturbator a quick nut.
Viola Does Cam Work, Hates It And Comes Back To Cum Work
There was a time when Viola did cam work after initially quitting porn. She did that for a couple of months and eventually hated having to spend so much time in front of the computer trying to please people. Kinda funny when she lists playing computer games all day as one of her hobbies.
It didn't pay as much as she wanted and so she thought "why not go back to porn?".
So she did.
That was a short lived comeback.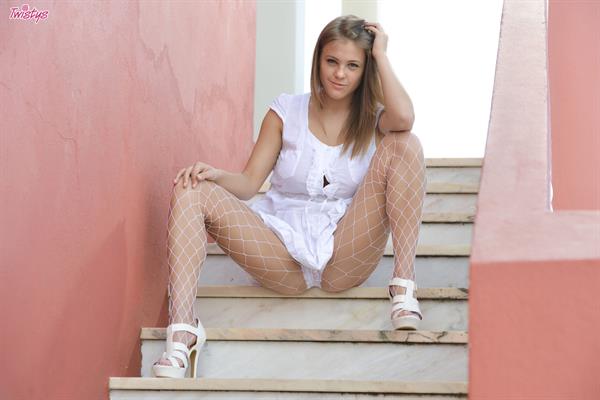 Bailey Is Now In Comedy
In one of the weirdest transitions any porn star has ever made, Viola Bailey started a comedy club. No really. That's not for laughs. She really did and it seems to be her main preoccupation now.
Get In Touch With Viola On Social Media
Although not as active as she used to be, you can still find Viola Bailey on Twitter. We've an ongoing campaign to get her to come back. Just make sure you tweet her nicely and don't get too pushy. If you want to get in touch with Viola, here's how:
Twitter: @Wilolka
Twitter: @ViaArthur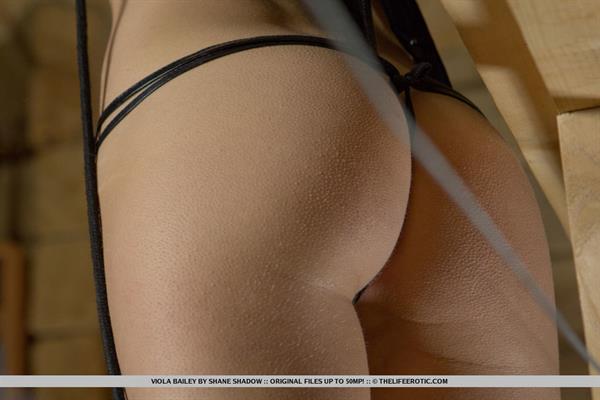 Want More Girls Featured? Leave A Comment Below And We'll Do It!
Related Questions:
Is She Still With That Boyfriend?
No. She's definitely moved on. Good for her. He was kinda holding her back. She's still in a long term committed relationship with someone though but it seems like she has more freedom now to pursue whatever it is she wants to for her career.
Is She Retired?
She pops up every now and then but hasn't really committed to any projects lately. I wonder if she's finally ready to settle down and have that dream of hers to raise a family with two boys and a girl? She still has her twitter account and Instagram so there are still ways to keep updated with her.
Does She Really Draw Pornographic Comics?
There is no doubt that Viola is a very naught girl. She likes drawing naughty, pornographic comics but she only does this for her own satisfaction. Should she ever decide to take this career up seriously, she'd had a cavalcade of men tripping over each other to subscribe. So let's hope for the best.
In Conclusion:
Is she coming back? Is she not coming back? That's the question on everyone's mind.
For the record, she hasn't been truly out of the picture. She just doesn't engage in so many projects nowadays and I think she's content with that.
She did say during the earliest days of her career that although she needs money, she doesn't need that much money to be happy.
Good for her.
There's a campaign going on trying to get her to come back. Now be nice boys, tweet her nicely and don't be pushy or we might never, ever see her again.
More Pics: