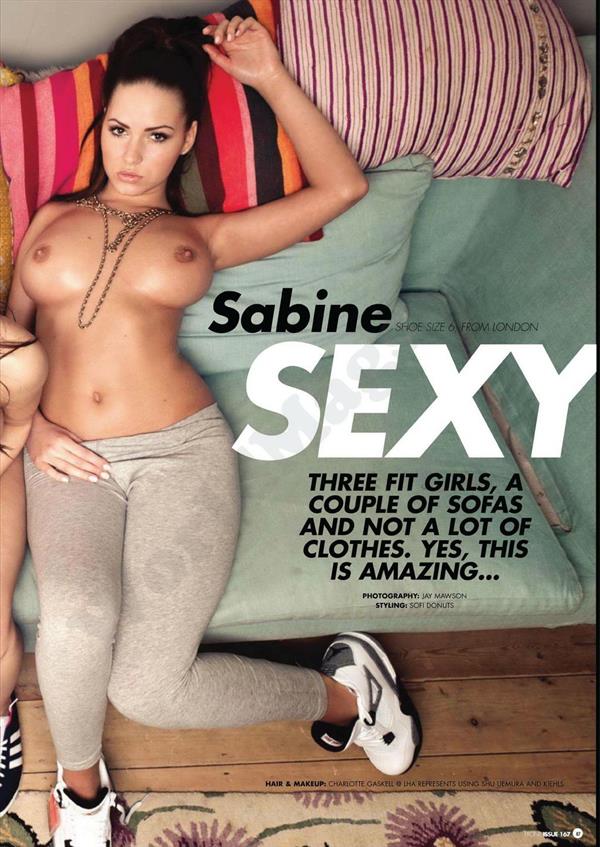 Sabine Jemeljanova  is a Latvian model who is featured regularly on Page 3 of the British newspaper, The Sun.
Her numerous appearances on that newspaper paved her way to fame and success.
It also helped that she has a very beautiful face and is gifted with a jaw dropping F cup rack.
She is now on her way to building a movie career. 
Sabine Jemeljanova  : No Fakery, Just Full-Frontal Nudity
As hot blooded males, you and I are aware that hot models from Russia have become quite numerous in recent years.  Sasha Pivovarova, Helga Lovekaty and Irina Shayk are some examples of these once unknown women turned household names.  Well, looks like we have another one to add to that list and she goes by the name Sabine Jemeljanova.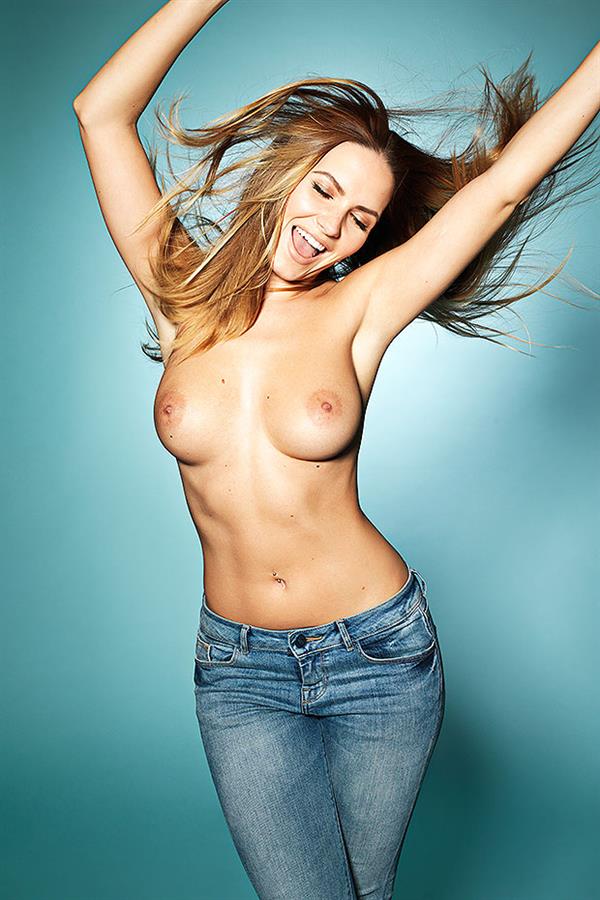 Believe me, it's pretty hard to keep track of these girls because they've got strange European names and even stranger European last names.  But in the end, after all those misspellings and countless hours of frustration, it'll be well worth the effort made.
There's just something about these Russian girls that set them apart from all other girls coming from America and other parts of Europe.
They seem to be gifted with enormous racks, nice faces and a certain lack of shyness in showing off their obvious assets.
Could it be that the radiation coming from defunct nuclear bases and missile silos have found their way into their bloodstreams and turned them into genetic freaks?  If that's their mutation, then I say bring in more Radiation!
In fact, why not spread it all over the world.
Sabine Jemeljanova coming from Latvia seems to have no reservations in baring it all and my god those knockers should be considered lethal.  Each boob can potentially knock someone out with a properly executed swing!
Sabine Jemeljanova Early Life
Although Sabine Jemeljanova is regarded as a Russian model, she was actually born in Latvia on June 10, 1991.
That was just before Latvia became independent from Russia.  She does know how to speak Russian, and after high school, went to England to take an English language course.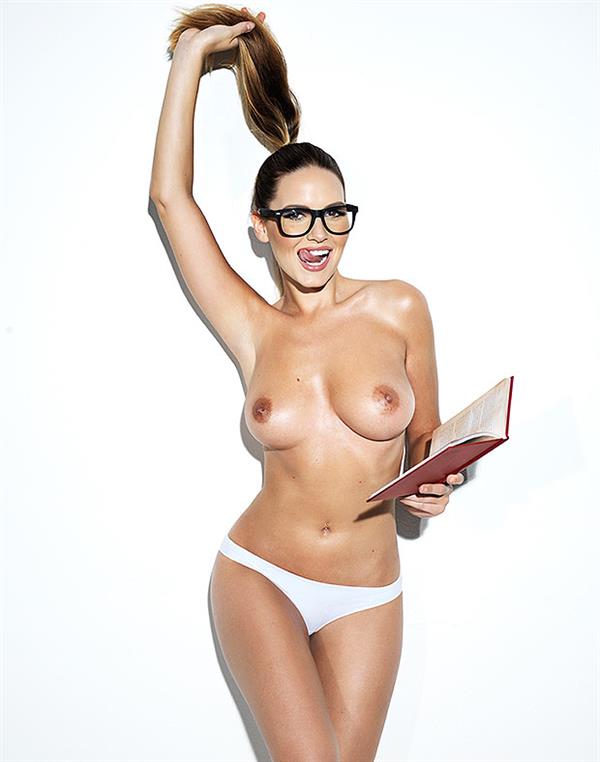 She'll be the first to admit though that she wasn't really that good of a student when she was in college.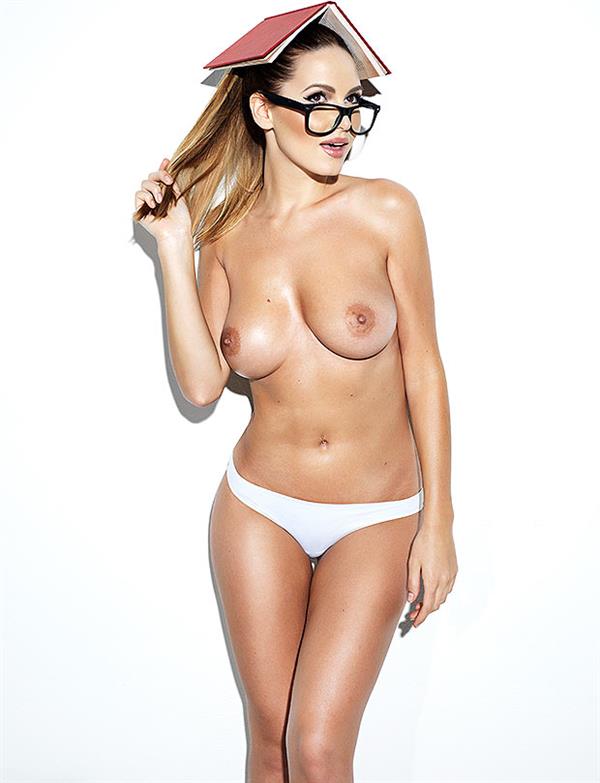 She wasn't that bad either.  She was just, well, average.  Sabine Jemeljanova is the type of student who comes in to class and gets her work done and staying within the accepted grade average.
But, what she was also known for was her sense of humor.  Far from being a class clown, Sabine Jemeljanova had an excellent sense of humor and would often crack jokes and play pranks on her close circle of friends.
She always had a positive outlook on life and never failed to brighten anyone's day with a smile.
Her positive attitude towards life and sense of humor also made her a hit when she entered the modeling world. Everyone just wanted to work with her.  And that's why she's been featured so many times in The Sun.
Judging by her pictures, you can really see her amazing personality come out of those photos with her smile and enthusiasm for life.
Sabine Jemeljanova in The Sun and other publications
I bet you're familiar with page 3 of that British newspaper, The Sun by now.
You should be.
We've been featuring girls from that newspaper her for quite some time now so you should be.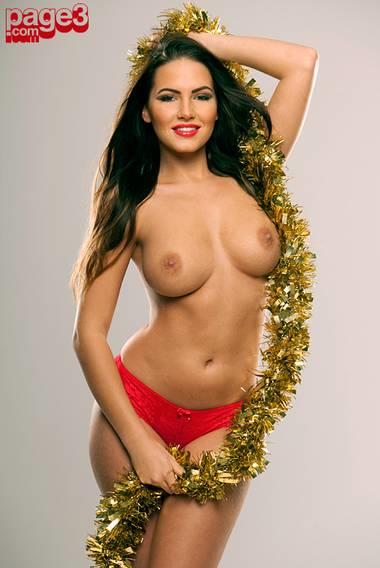 You know that turning to that page won't give you any foreign or local news.  But, what It will give you is satisfaction.
The Sun aims to please.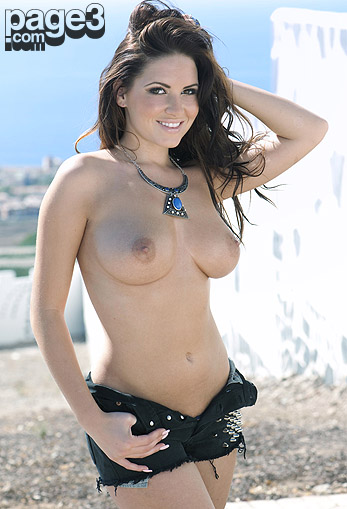 And Sabine Jemeljanova is just one of those girls featured on that page that will keep you coming back for more.
There have been reports of subscription numbers rising whenever she's featured.
And in other news…
Aside from photos in The Sun, Sabine Jemeljanova  has also posed in other publications such as Zoo Magazine, Nuts magazine and Loaded Magazine.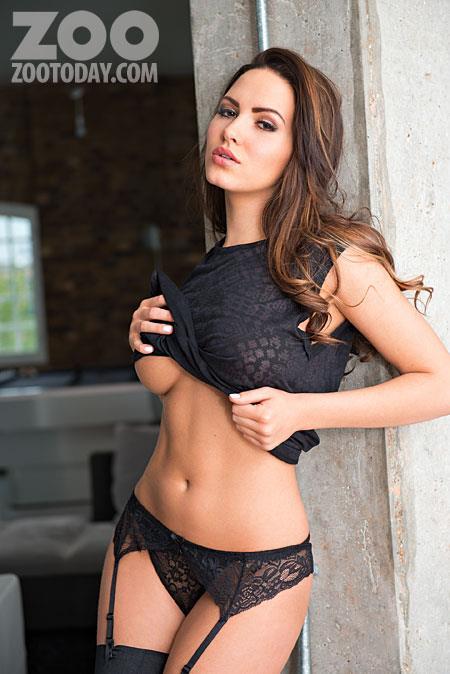 All three aim to do the same thing for their subscribers.  Please the fuck out of their eyes.
Sabine Jemeljanova has also taken to the Internet to help her own career by taking a more active participation in it.
Although not having as huge a following as Helga Lovekaty, this Latvian native also has her own massive number of followers on her Instagram account. 
Sabine Jemeljanova  and her F-cup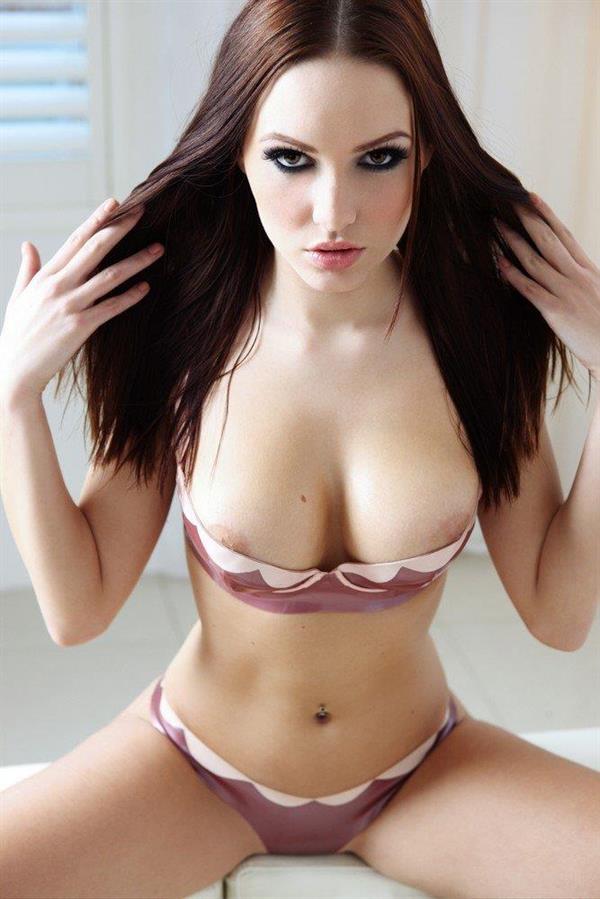 If you haven't seen them yet, let me just tell you this: Sabine Jemeljanova has Massive Mammaries.
Gigantic Gazongas.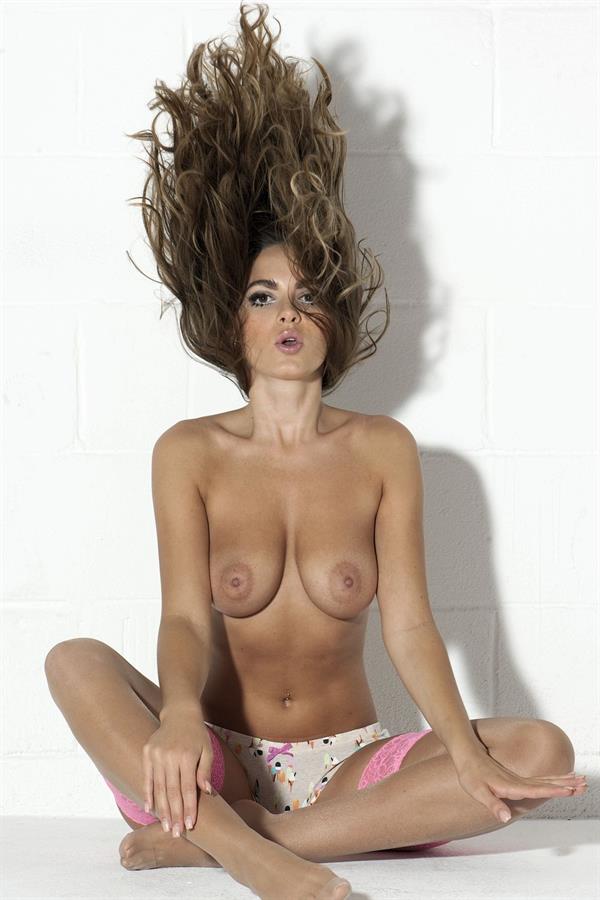 Jumbo-sized Juggs.
They're pretty hard to miss.  You do know what an F-cup is right?  It's the British equivalent of DDD.  In other words, they're freaking fantastic!  I wonder if that's what the F stands for…
Now what does DDD stand for?  Probably sounded like Homer Simpson…. the only words the one making the measurements was able to stutter… Doh, doh, d-Oh…
When I first saw some of those pics, particularly the one where her long hair is spread on her shoulders, and her F-cup knockers are facing front, I thought this must be how Eve looked like at the dawn of humanity.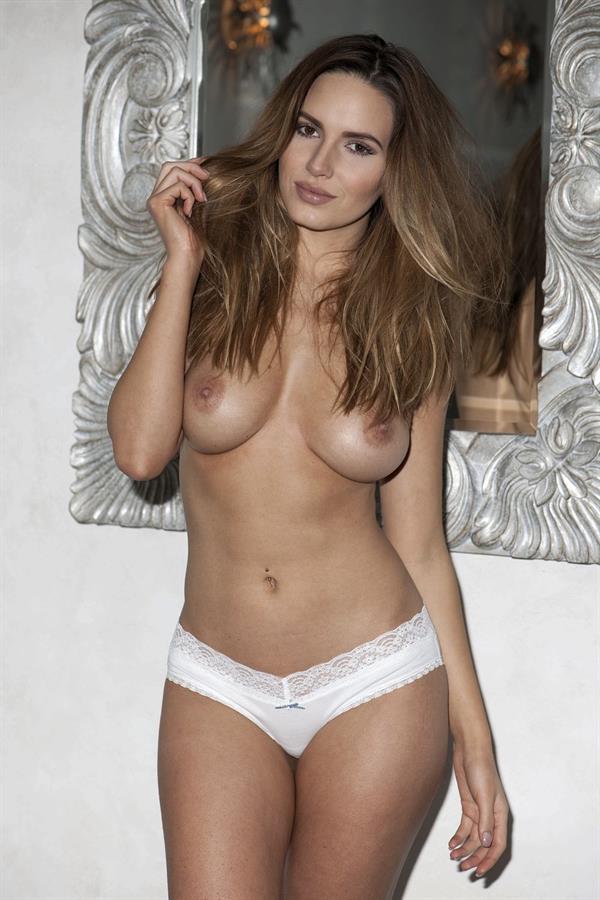 No attachments, no fakery, just full-frontal nudity. There's another one where she's squatting, but I'd best let you check that out for yourself and let you have your own impressions about it.
We'll include it at the bottom where my words won't interfere with your viewing pleasure.
I'm really not much of a boob guy but damn, Sabine Jemeljanova's breasts look so utterly delicious.  I would probably suckle on them all day long if I could.
She doesn't lack for in the ass department either.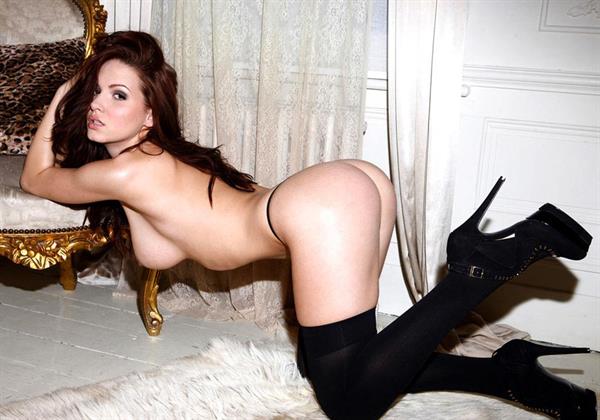 She says these assets are a result of eating right and engaging in physical activities.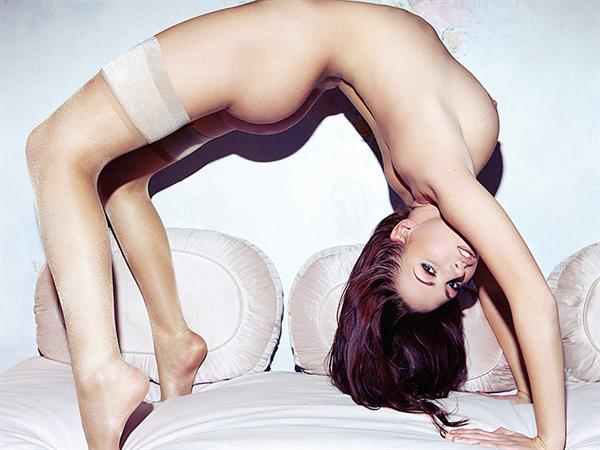 And you know what? I believe her.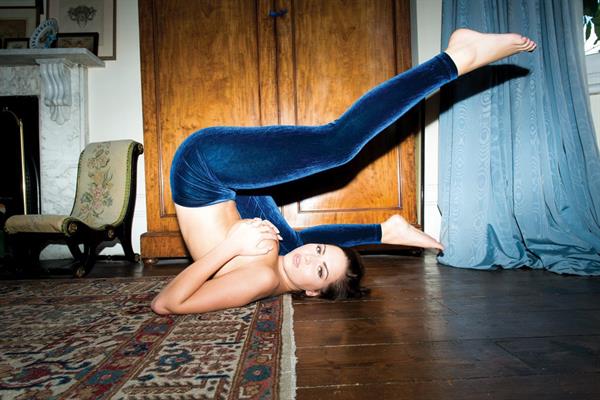 She goes through a strict physical exercise regimen that focuses on her lovely lady bits that have made her successful in the modeling world.
Those knockers aren't just hanging on her chest like flabby bits of meat.  They actually have some bounce in them thanks to her workout sessions focused on strengthening the supporting muscles underneath those behemoth boobs.
For her ass to turn out like that, a lot of squats are performed on a daily basis.  Squats, lunges, running up elevated platforms, you name it, she does it.
And she does it all for our enjoyment.
So make sure you send your appreciation of all her sacrifices by tweeting her or posting a like on her Facebook and Instagram accounts.
Sabine Jemeljanova as a Body-Painting Model
I thought it was only in Sports Illustrated (SI) Swimsuit Edition where they did those body-painting shoots.
I guess I really need to expand my horizons more.  There are loads of magazines out there who feature body painted models.  Heck there are even some magazines only doing body painting models.  When I realized that that type of thing existed, well… I had to make sure I took down some notes and probably will be featuring some of those hot body painted models here some day.
Give us a comment below if that's something you'd like to see in the future.
Sabine Jemeljanova  is based in England, though, so she couldn't have been in SI, and she's not yet as big a star as Irina Shayk.  Unless that's another short sighted view on my end… hmmm… you guys really should call me out if I'm getting things wrong or something on the comments section below.
Anyway, back to body painting and Sabine Jemeljanova.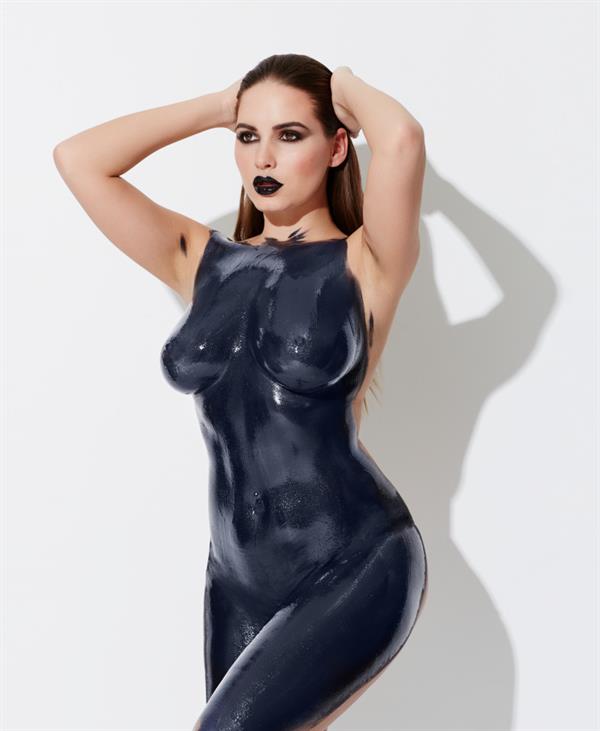 Ayr United, a Scottish football team had this unconventional style of unveiling their newest shirt designs by painting it over a topless model.
That topless model, at that time just happened to be Sabine Jemeljanova.
There were mixed reviews about her being featured with nothing but paint on considering Ayr United had fans as young as 6 years old.
There was so much flak the team got that it almost broke the Internet.  It didn't matter that much to them and they're still doing the same thing for their new t-shirt releases.  For a company as big as Ayr United, these types of controversies are just part and parcel of their daily operations. At the end of the day publicity, good or bad, is still publicity.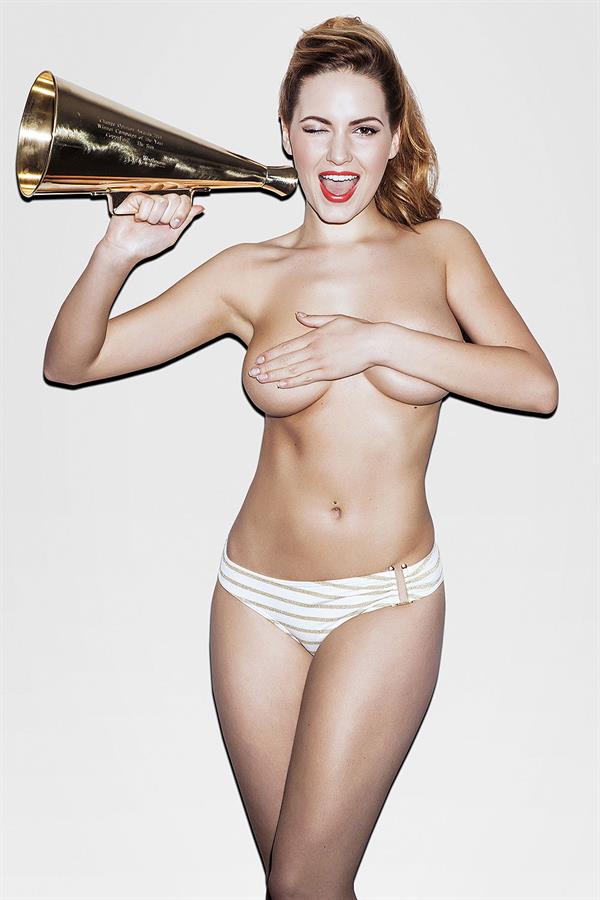 I guess that also helped Sabine Jemeljanova's career in a positive way.  She earned the support of many fans who just found out about her through that controversy.  The outpouring of support turned into people becoming fans.
So, I guess that was a win-win situation for all parties involved.
And Sabine Jemelnova?  Well, her only answer to these criticisms was: the shirt looked a bit tight.
God, you gotta love that girl's sense of humor!
Sabine Jemeljanova  in The Movie That Didn't Quite Make It
Before I end this article, I really have to include the movie Strippers vs Werewolves.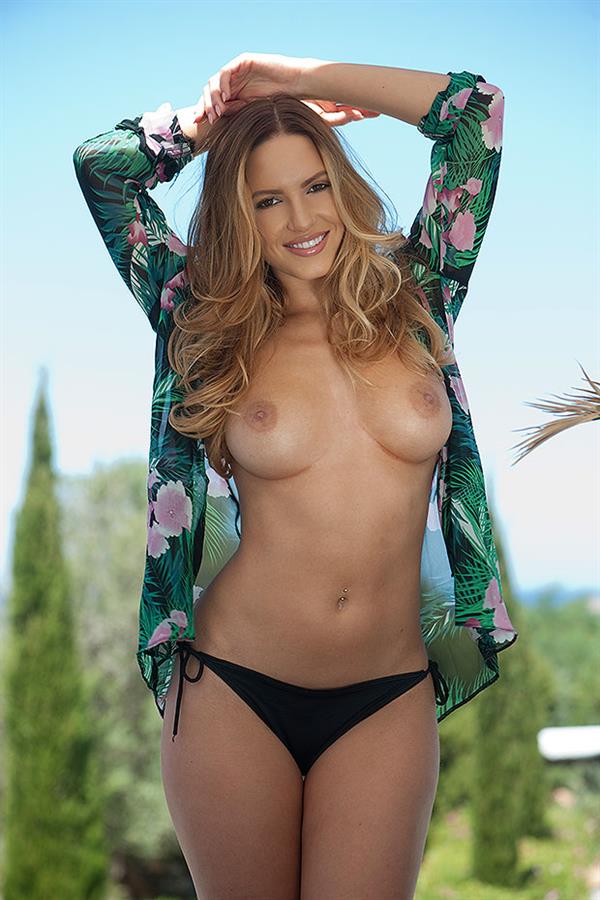 Who wouldn't love to see a movie featuring Strippers going up against rabid, feral monsters?
Anyone?
Blood, boobs, babes and battling it out with lycanthropes?
Yeah, well, I loved it. I don't care what the critics say.
The 2012 horror-comedy flick Strippers vs. Werewolves failed both at the box office and in the eyes of critics.
In the film, Sabine Jemeljanova is cast with other page 3 Models.
And I'd have to admit that with such a title alone for a movie, it's easy to guess the film was headed nowhere in the first place.  One only hopes the cast had some fun in shooting it.
Who knows, maybe ten years from now it'll be a cult movie that others will finally have the courage to admit that they loved.
What's in Store For Sabine Jemeljanova?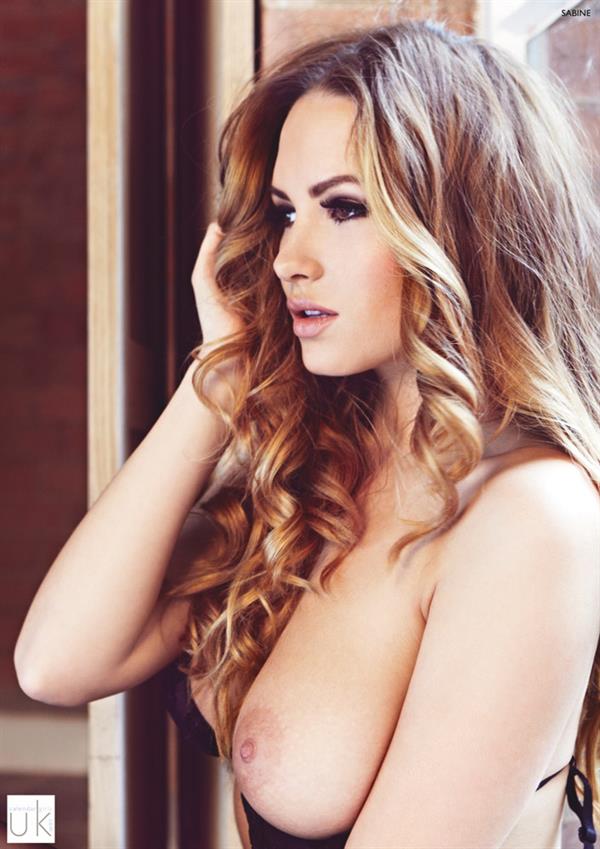 At only 26 years of age, there's plenty of time for Sabine Jemeljanova to star in a more worthwhile movie than Strippers vs Werewolves.
I hope there's a movie out there for her with a more interesting plot.
Heck her life could be made into a movie if someone was just smart enough to come up with the script.
Lemme take a stab at it.
Let's say it's a story of a girl from Latvia, who became a page 3 model, and an Instagram sensation, and who then met someone who kinda looked like you.  What do you think?  It would be a magnificent film, all it needs is a producer.
Hehehe yeah, that kinda sucked.  Guess I'm not that smart.
She definitely has a good career going on for now as a model and her Instagram fan base continues to grow on a daily basis so that's something right?
And she has plans to do more body paint modeling and that's something she can really go into and probably become the top model for that niche.
All I can say is, she definitely has everything good going for her in her life right now.
I just hope nothing happens that'll affect her sense of humor down the line.
Sabine Jemeljnova is Online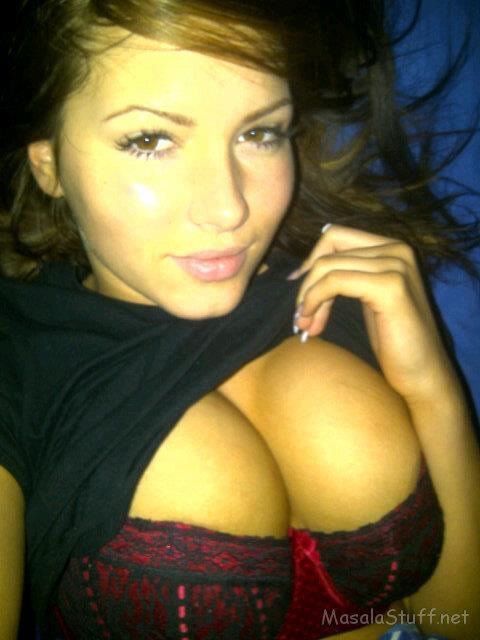 Sabine Jemeljnova is online mostly on her Instagram. Here's her Instagram account.