Mariana Davalos is a famous lingerie model hailing from Colombia. She is also the twin sister of equally famous and successful, Camila Davalos.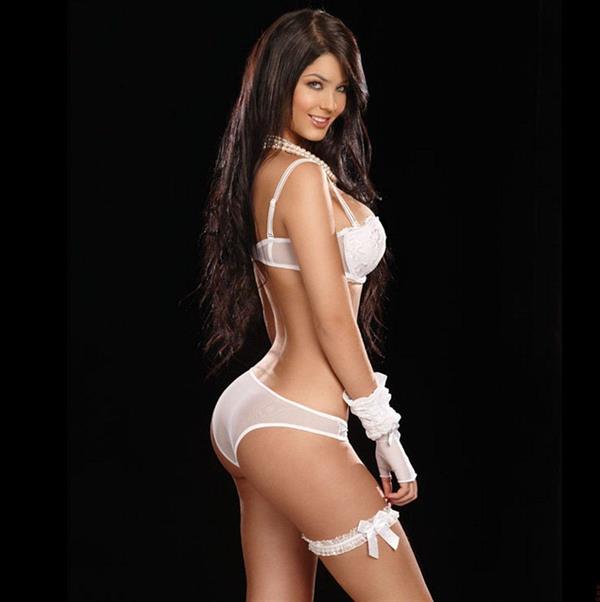 Who Is Mariana Davalos?
We've kind of covered this part already with our article on Camila Davalos who is Mariana Davalos' twin sister.
They're the equivalent of a buy one, take another one deal.  So this is what we're gonna do:  what we haven't discussed under Camila Davalos will be here and vice versa.  Cool?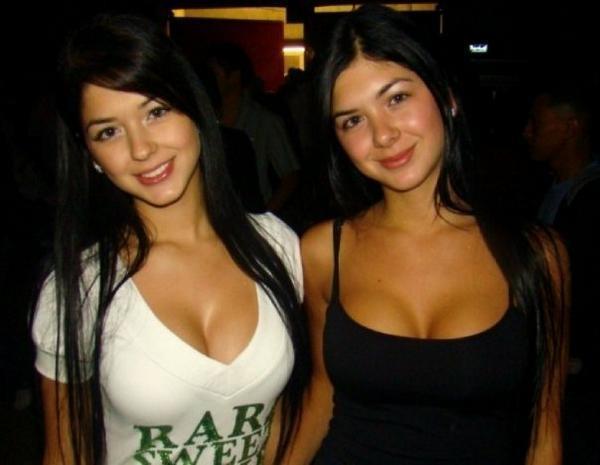 What's The Difference Between The Twins?
Although Mariana and Camila Davalos are twins, they do have very distinct personalities that set them apart.
Their similarities end with their outward physical appearances.  Even then, they do have little, physical attributes that make it easy for people like you and I to tell who's who.
For example: Camila Davalos is known as the sexier twin among the two.  Mariana Davalos on the other hand will just have to be content with being the prettier one.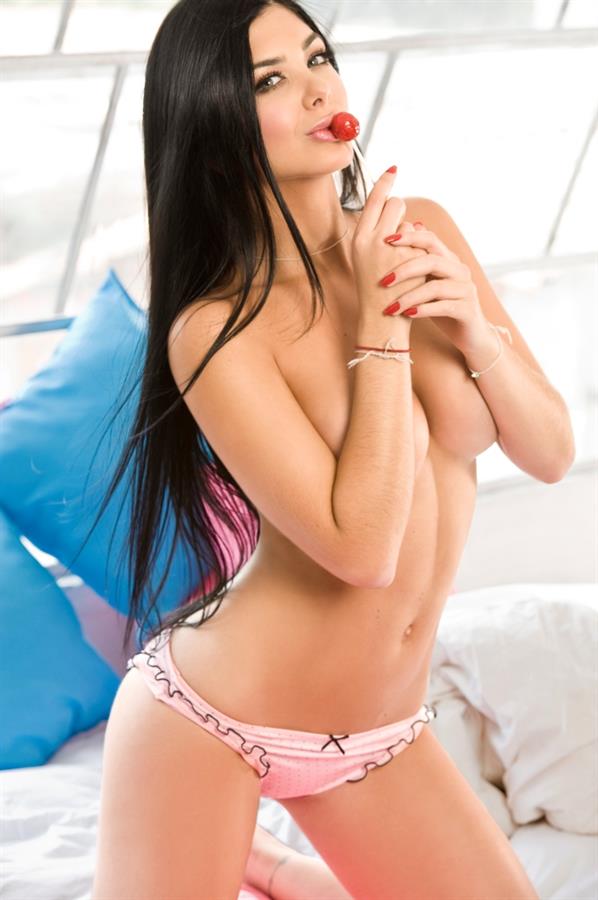 Mariana Davalos' boobs are just a smidge smaller than her sister's. Don't get me wrong, they're still marvelous to look at.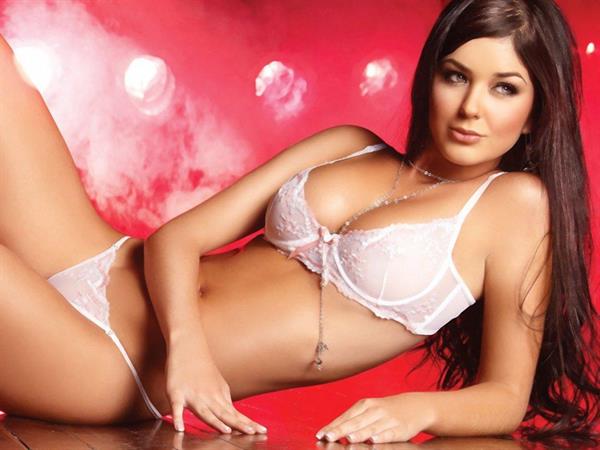 Those are still 34Ds bro and that's nothing to scoff at.
Camila also has the upper hand in the ass department.  But again, Mariana's ass isn't that bad.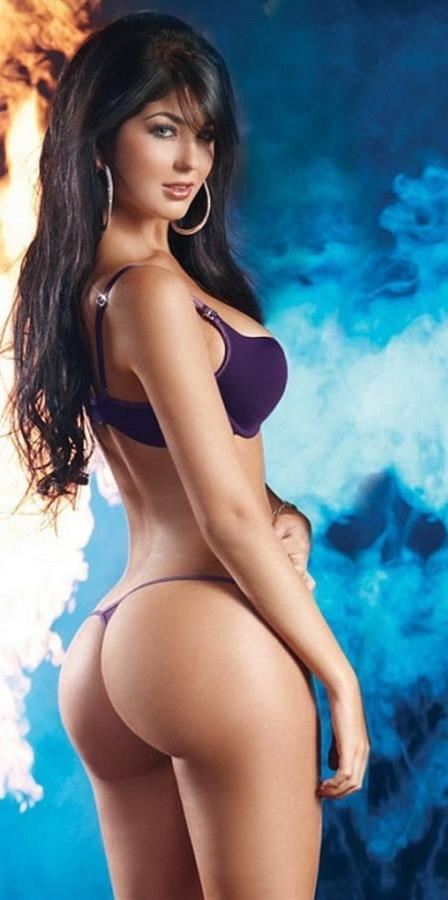 It's just not the same size as her twin.
Here's where Mariana Davalos is a step above her twin: Her face.
Although they look very much alike, they still look different if you're around them long enough.  In the case of the Davalos twins, Mariana has more definition to her face.  Even without makeup, Mariana can still give any woman a run for money.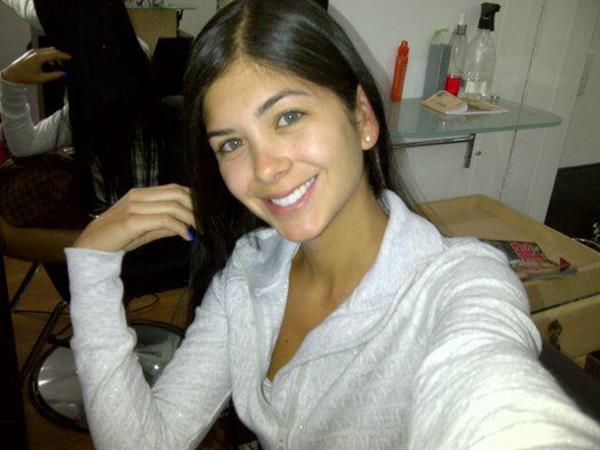 Mariana also seems to be more athletically built than Camila.  She has very well toned muscles and there is definitely a clear definition of her abs.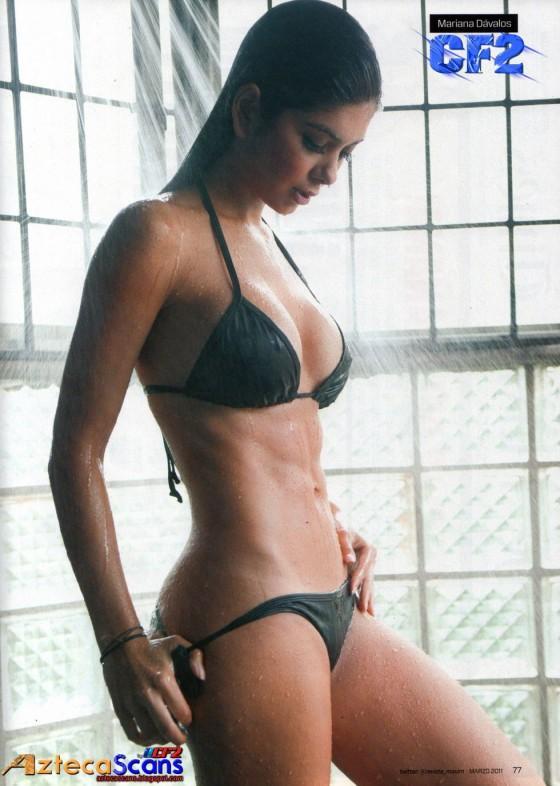 She is known for being more of a fitness buff and gym rat as her sister.  When no gym is available, she takes up running. I guess that explains that.
Mariana Davalos is more laid back and is content taking the back seat to her sister.  Yeah, the two still go out on modeling stints together but outside of modeling, Mariana doesn't participate in the entertainment world at all.
She does go on TV every now and then when the show calls for the Davalos twins to appear.
Mariana prefers doing photo shoots for magazines though instead of speaking in front of a camera.  She just finds posing for the camera a bit more natural to her.
I guess you could say that Mariana, although being prettier, is also more private than her outgoing sister.
What's Mariana Davalos Up To Now?
Mariana has 2 kids, both rambunctious little boys, and that's what takes up most of her time.  Being a mother hasn't changed her much though.  She is still just as hot today as she was when she was significantly younger.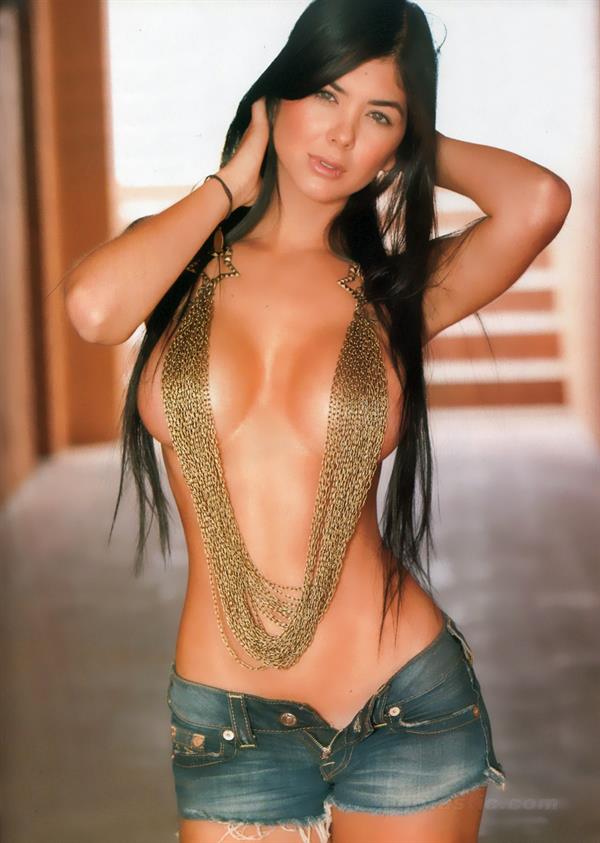 It's also a great thing for her that she doesn't really have to work as a lingerie model that much anymore.  She prefers a quieter life than her twin sister.  It also pays that all the hard work they put in when they were younger is finally paying off. With commissions coming in for the sale of products they endorse, money is good.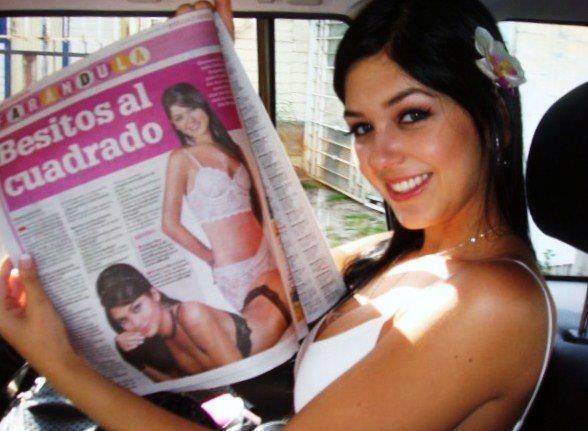 Mariana and Camila Davalos have their faces on popular magazines in their native Colombia. There they are treated like the biggest Hollywood icons.  Heck, they even have their faces on children's notebooks.  It seems like anything they touch sells out overnight!
The money pouring into the twins' accounts is enough to allow Mariana and her boys to live a comfortable life.  When they're not being a nuisance, Mariana Davalos indulges herself with some physical exercises or yoga to keep her physique fit.
Mariana Davalos Is Also Online
Much like her sister, Mariana Davalos has also taken to the Internet to keep her career going.  She and her sister have thousands of fans all over the world!  SO as not to disappoint anyone, The twins have public online accounts individually and as a team.
The most obvious online accounts they have are Facebook, Twitter and Instagram.
You can find Mariana Davalos on Twitter. Here's her handle: https://twitter.com/marianadavalosu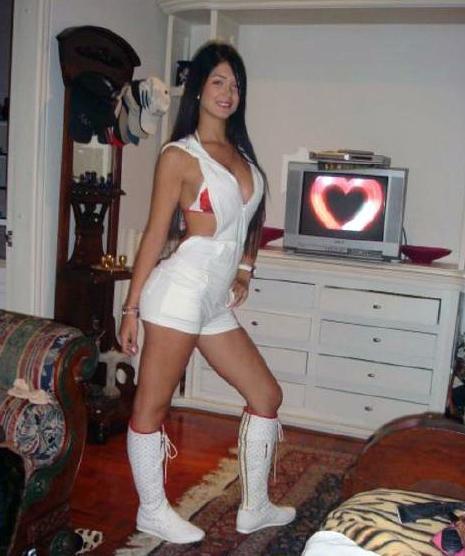 You should also check out her Instagram page which is: https://www.instagram.com/marianadavalosu