Helga Lovekaty is a model from Russia who has a huge following on Instagram.  She also starred in Hardcore Henry.
This lovely girl has everyone enamored with her beautiful smile and amazing body!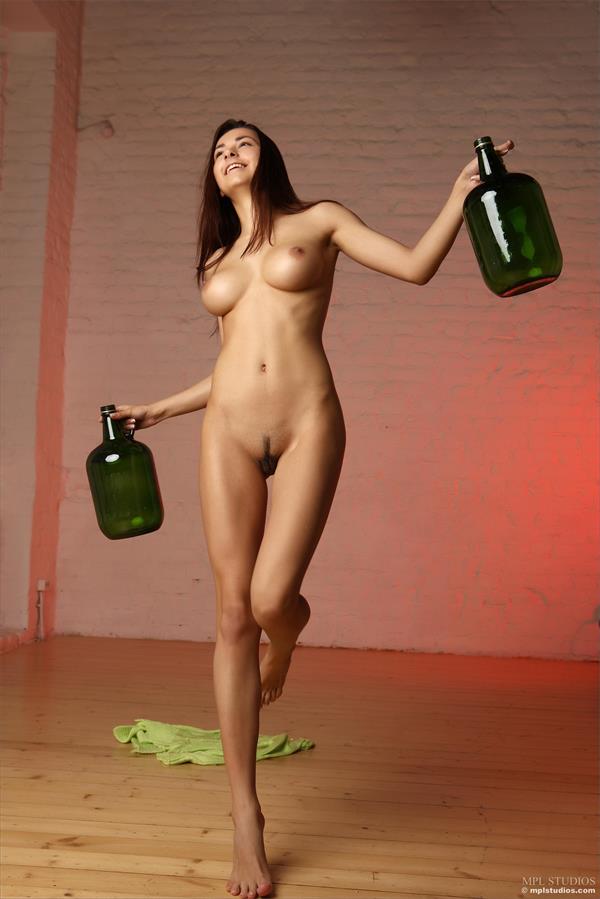 Is Helga Lovekaty A Real Person?
Is Helga Lovekaty a real person?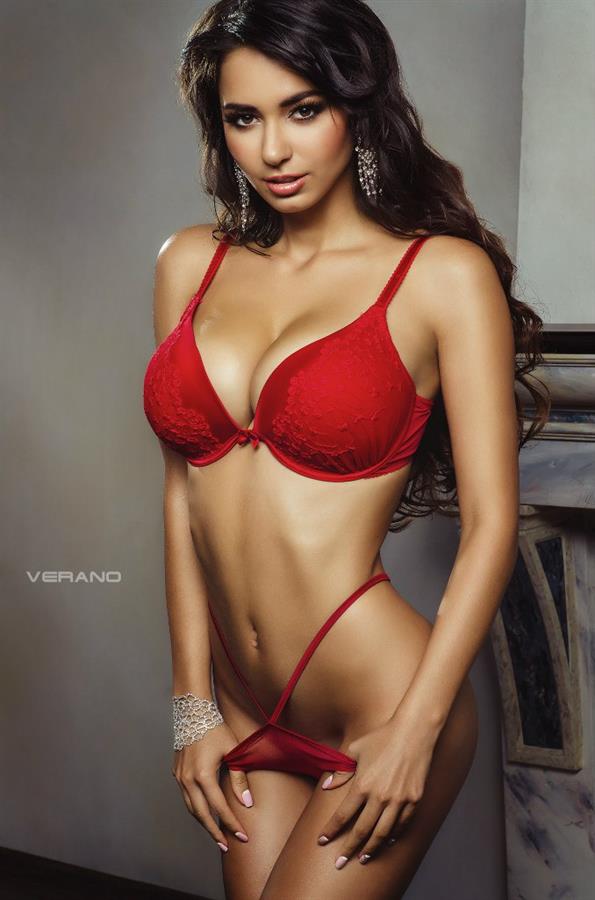 I used to think she was a computer generated image.  It's been done before.
Her naked image haunted me for years until I finally managed to track down what little information is out there in the Internet today.
And I'm not the only one who thought this.  Thousands of other guys thought the same thing too.
And then her Instagram pictures showed up showing her not only in modeling situations but also her enjoying life outside of the industry. She even shares a glimpse of her world with us.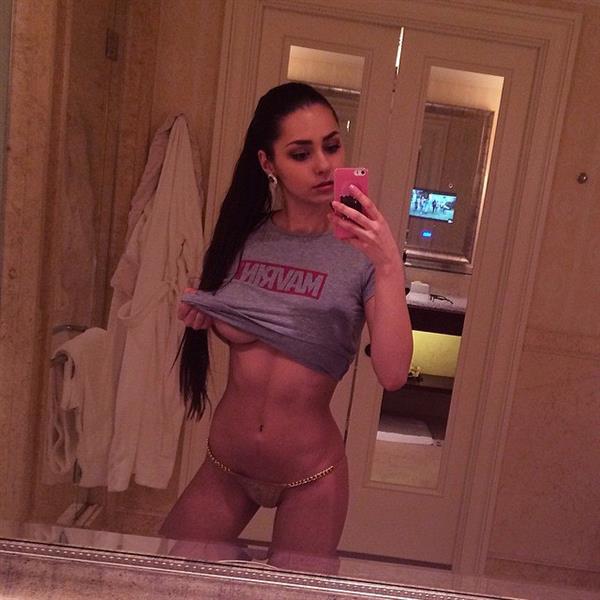 Now we know she has an equally hot sister (who I'm waiting for to follow her footsteps) and she has a pair of bunnies kept as pets.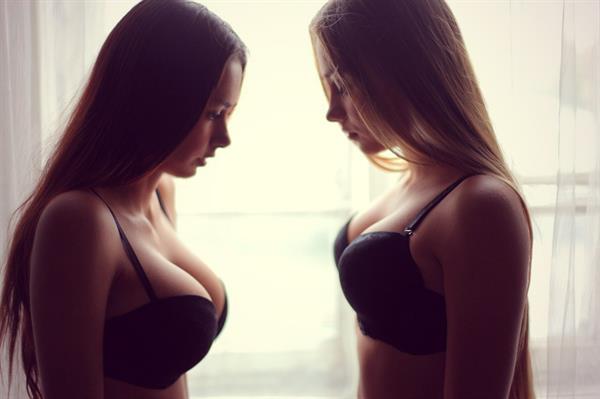 Her posts on Instagram usually feature her modeling or enjoying a day off.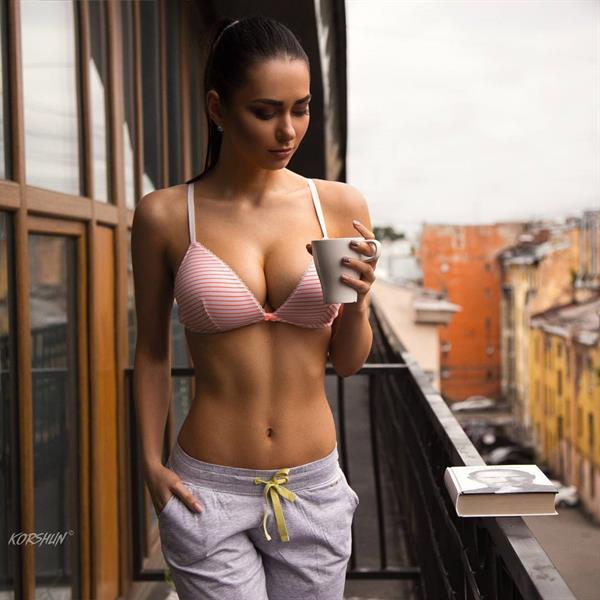 You'll also see pictures of her bunnies doing well… bunny stuff.
I'm glad to say she is a real person and a girl as pretty as her exists.
Perhaps there's a chance I get to meet her someday.  Perhaps I get a chance to do er… bunny stuff with her too.
Oh come on I can't be the only one thinking that right?
Anyway let's get to know Helga Lovekaty a little bit more today.
Is Helga Lovekaty Russia's Top Super model?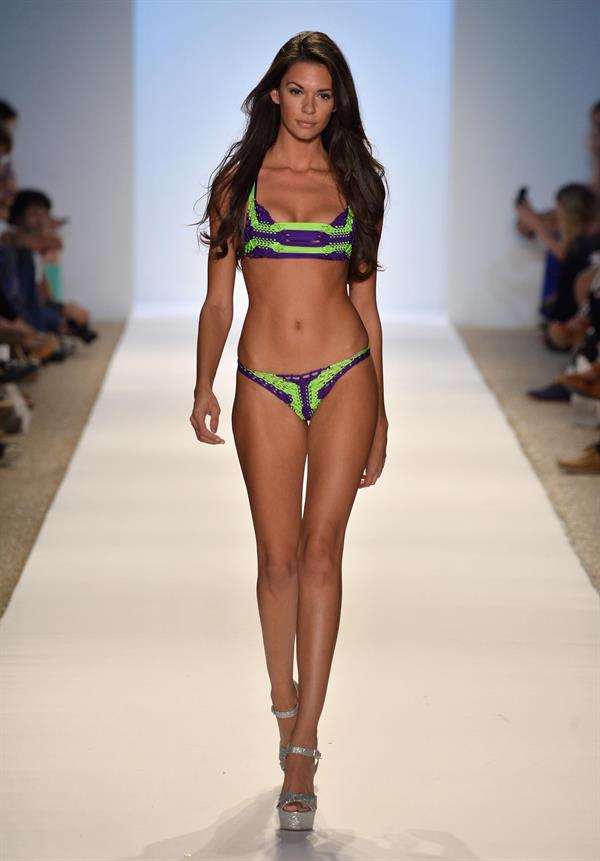 Name a supermodel from Russia.
And no cheating!  Don't Google it just yet.  Just think of any supermodel coming out of Russia that you can remember.
Can't think of any?  Yeah, me neither.  I was hard pressed to remember anyone coming from that corner of the globe.
Supermodels from Russia number about as many as the fingers of both your hands, with the most popular among them probably being Irina Shayk.
And if we're not going to be too particular, athlete turned model Anna Kournikova.
That's off of the top of my head,
Oh wait, there's Natalya Vodianova.  She's another one. The rest, well, you probably aren't familiar with a handful of others I have in mind.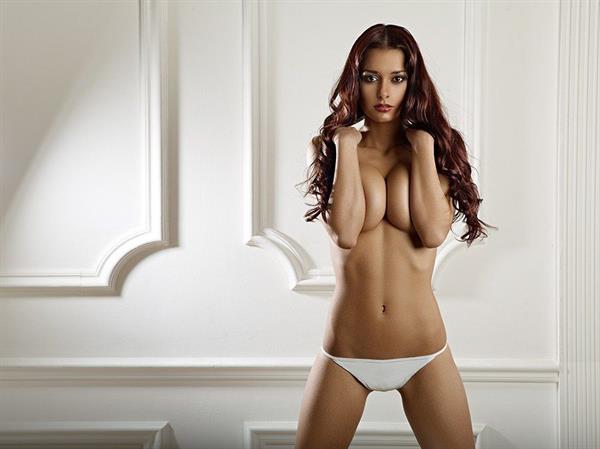 Now, does the name Helga Lovekaty ring a bell?  It should.  She's been gaining a lot of attention lately thanks to her online presence.
She started off as an amateur model before she realized she could get more attention through Instagram.  And she was right.  Her Instagram took off and sky-rocketed her to fame.
She's had no shortage of offers coming her way since then.
She's done all sorts of photo shoots from modeling clothes to lingerie to sports apparel.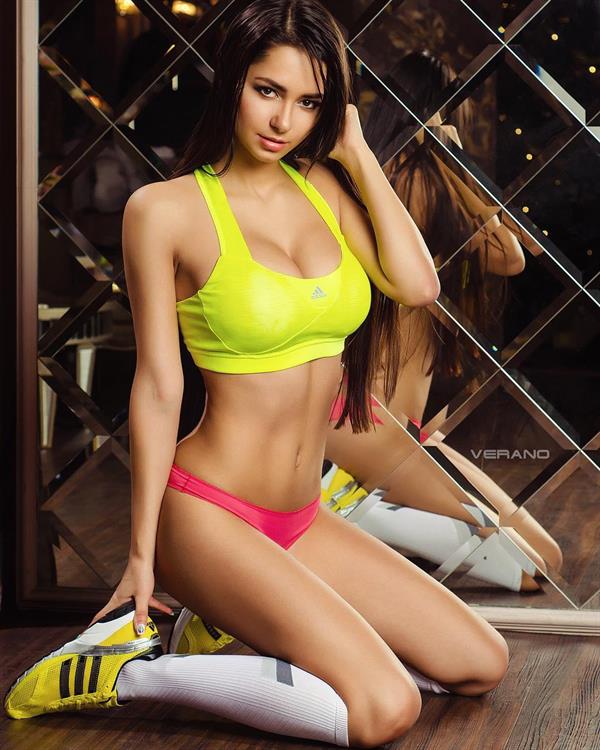 She's done some nude photos too and lately she's decided to just bare it all for the world to see.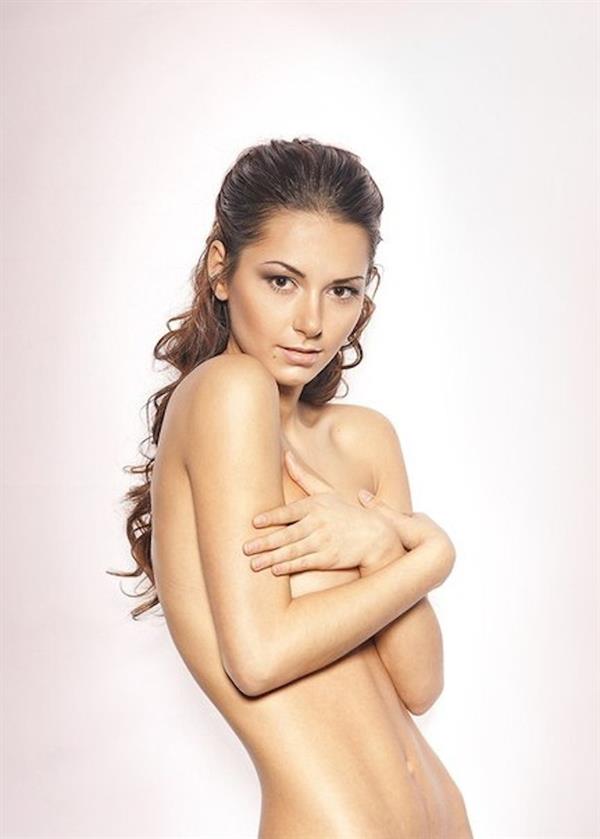 She now has a large portfolio of photos that deserve to be in the top adult magazines in publication today.
And her photos?  Oh man, they're so perfect!  That's the reason why most people doubt if she's even real.  They just look like an artist's dream.  Picture perfect.
I have yet to see a bad photo of her anywhere.
Helga Lovekaty Origins
Helga Lovekaty is from St. Petersburg, the second largest city in Russia, and known for its majestic architecture.
"Majestic" is something that may as well describe Helga Lovekaty as well.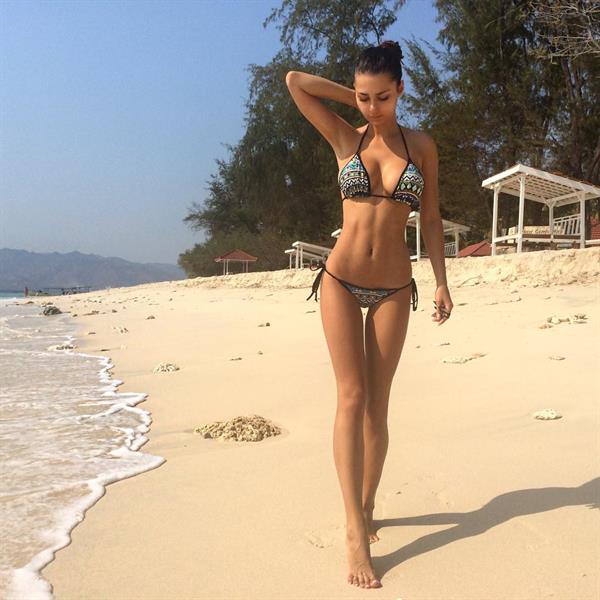 She was born there on April 7, 1992, and grew up to a decent 5'9" height, with measurements of 34D-23-34.
Not much has been documented about Ms. Lovekaty's childhood and upbringing in Russia in translation, meaning you would probably have to know how to read Russian to learn that stuff about her.  Without that, why not just look at the photos and imagine what Russian models are like.
I imagine it was a normal childhood because she and her sister seem to be pretty happy.  I imagine she just got bored one day and decided to earn her own money through the only way most Russian girls her age knew how to: pose naked for the camera and eventually do porn. (Editor note:  There are lots of Russian girls that don't pose nude.  It's hardly the only way Russian girls know how to make money) There is a lot of Russian teenage porn out there and if you can get past the language barrier, you'll find they're pretty enjoyable.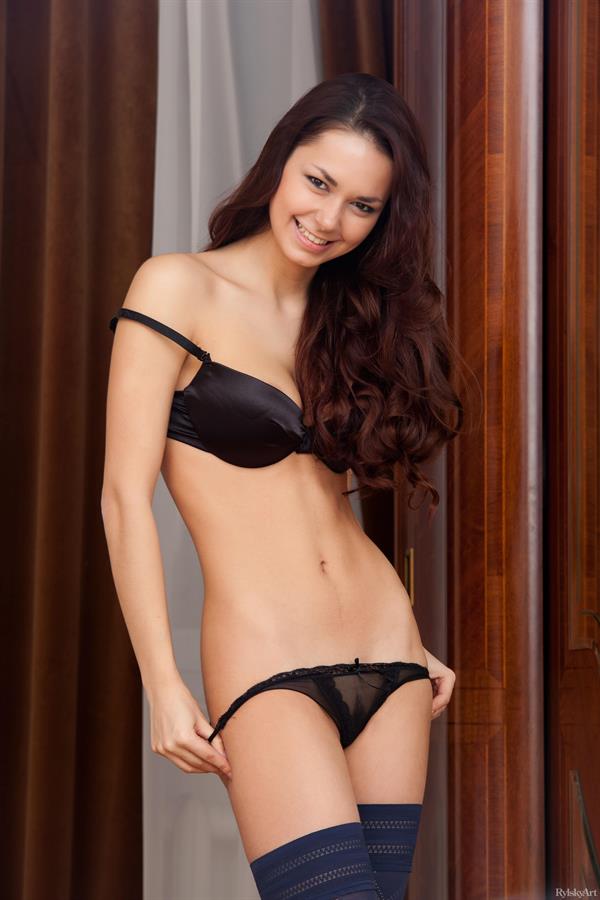 Helga might have done some porn but I have yet to track any video down.  It's kinda hard 'cause she also went under a different monicker back when she was younger.  If you can find one, can you send us a link?  She used the name Chloe D back then and most of what I found was just a couple of naked pictures of her.
I think she was barely 18 when she did these pictures.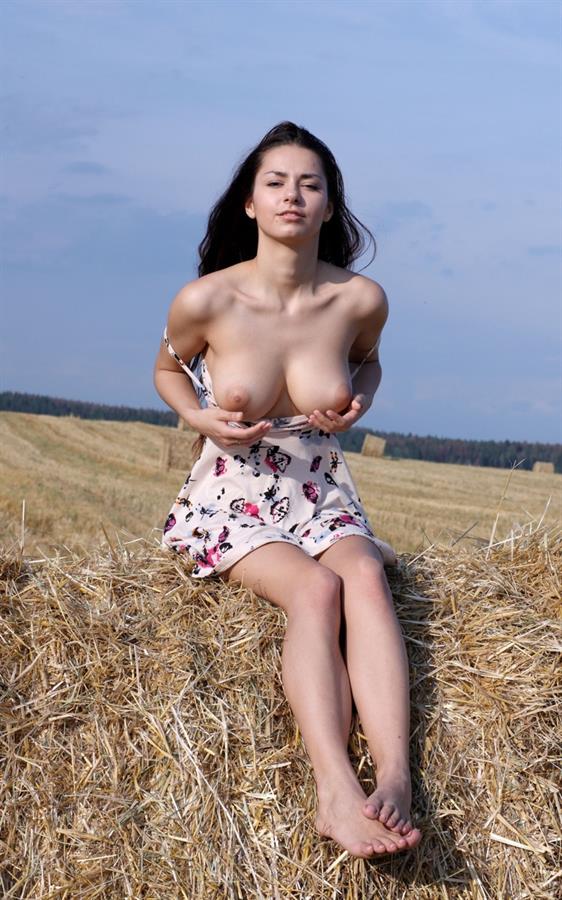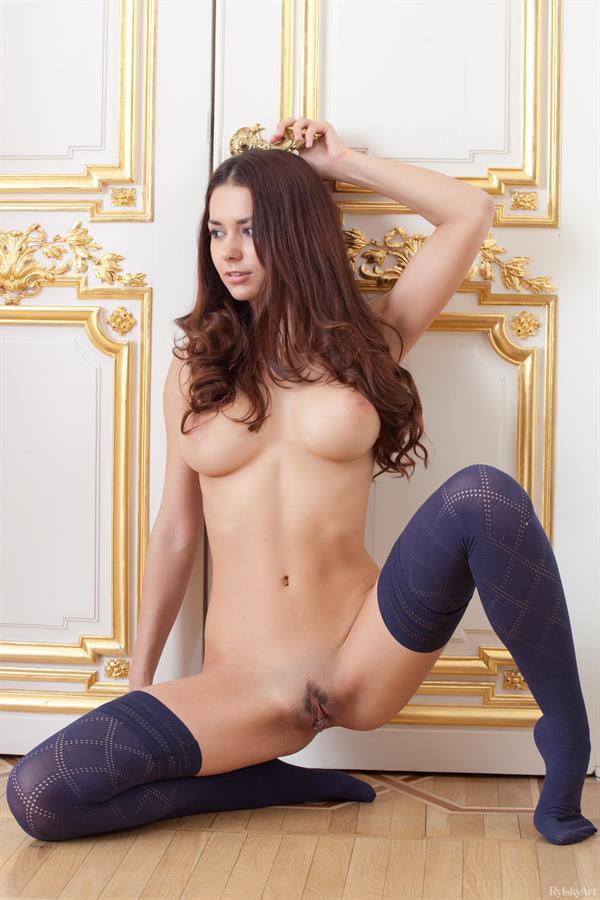 Helga Lovekaty's Name
Helga Lovekaty definitely has a unique name.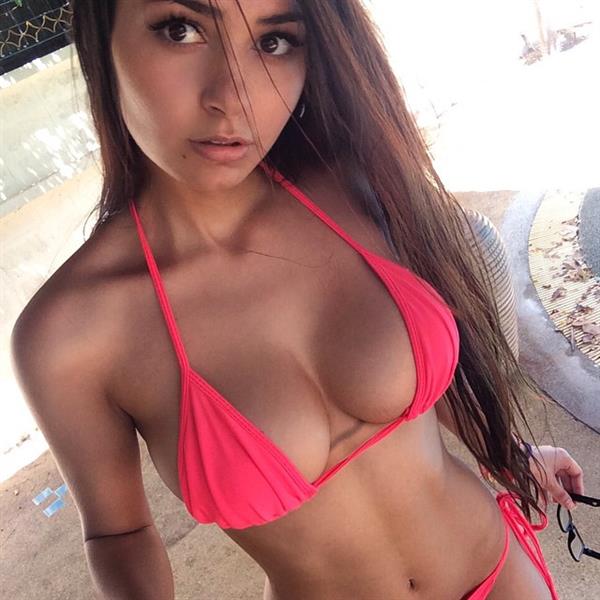 Maybe that's what made her stand out from everyone else. Or maybe it's just a plus that she has a unique name which made her one of a kind.
Past names she's taken were really run of the mill type of names that didn't really say anything about her.
When she was doing photo shoots for fashion apparel, she took the name Margo.  Ho hum… boring.  Nothing really too exciting about that name.
When she started doing nude pics, she took another more "fun" name.  She went under the monicker Chloe D.  A typical porn starlet name. A typical name for one who has yet to break into the porn industry type of name.
I can't blame her for trying out those pseudonyms because her real name is pretty much hard to remember.  Or maybe not too sexy according to her manager at that time.
Still, she decided to carry on with using her name so she doesn't get confused all the time.  Yeah, when people would call her on the set, she would ignore them because she forgot she had another name.  So people just started calling by her real name, Helga and that stuck.
One of the obvious obstacles was her decidedly Russian last name.  It's spelled Lavkeyti.
If she continued to use her last name with that spelling, I doubt anyone would remember it.
So, since it was pronounced the same way we pronounce it now, meaning the combination of Love and Katy, she decided to change her last name to that.
And that's how she uses it now and how the whole world remembers her.
It kinda feels like she went full circle on that.  She went from being Helga Lavkeyti, to Margo and then to Chloe D before finally settling on the name Helga Lovekaty.
And now you know, and knowing is winning half the battle.
Helga Lovekaty and the Instagram Phenomenon
Helga has over 3 million followers on Instagram.
That's a sizeable number for anyone outside of the US.
That number didn't grow overnight though.  It took her around 2 years to amass that number of followers.  The hardest part she says was gaining the first 100 thousand followers.  As soon as word got around that there was this impossibly pretty girl on Instagram showing off a lot of skin, that's when droves of men came in and started following her.  Women follow her too but that's because they admire her for her guts.
Well, I guess the saying no guts no glory is true then eh?
Some of her followers recognize her from her days as a young teen nude model and weren't disappointed with what they saw.
Seeking to distance herself a bit from the Chloe D/ Margo persona she once took on when she was younger, Helga Lovekaty focused on putting out pictures of her self modeling and doing things a girl her age would normally do.  That means workout pics, lounging at the pool, shopping, things she's interested in and even including her sister in the picture.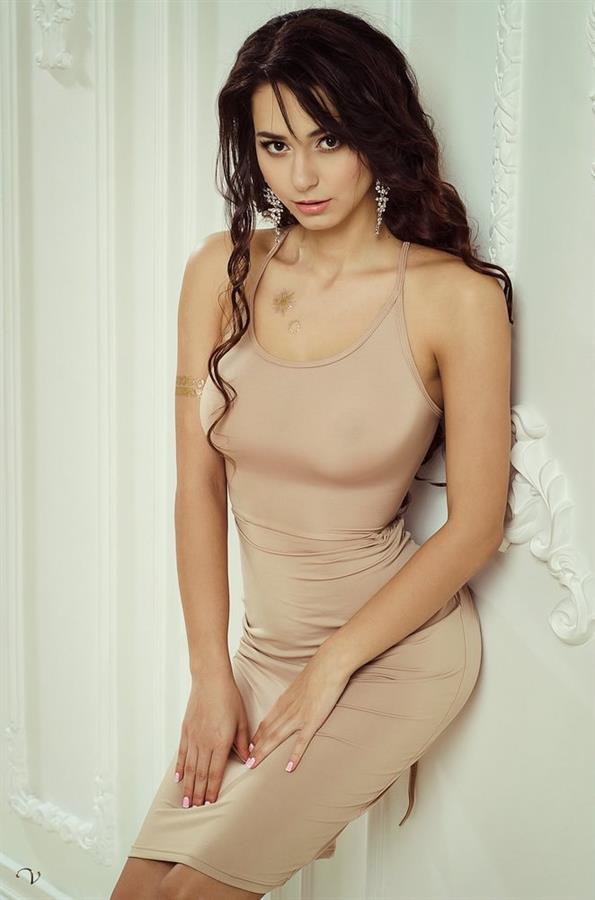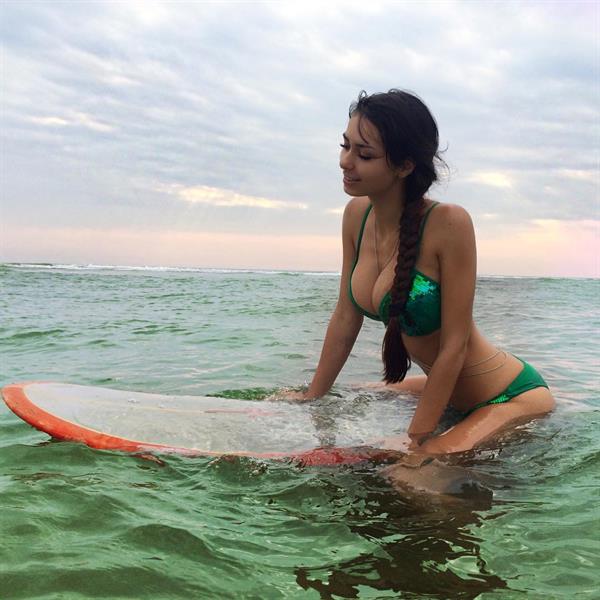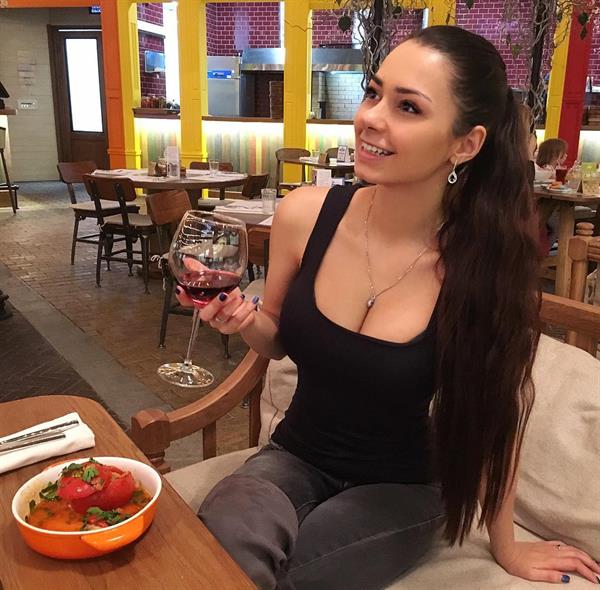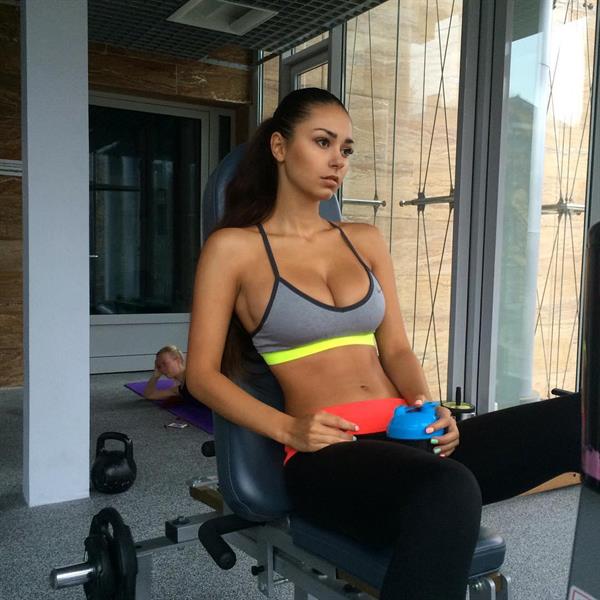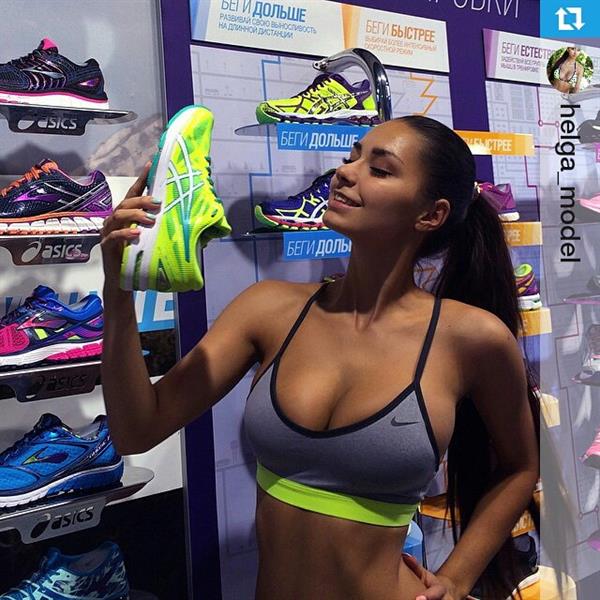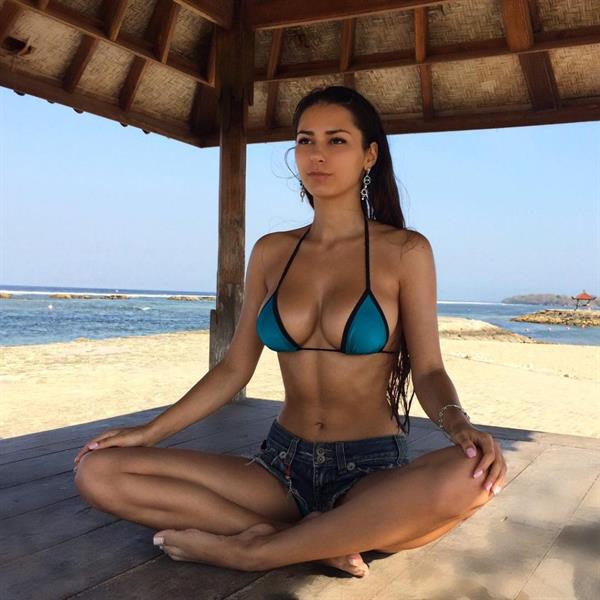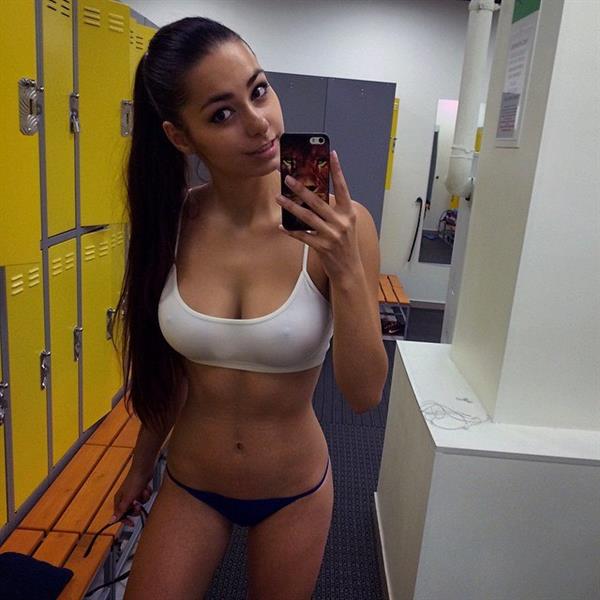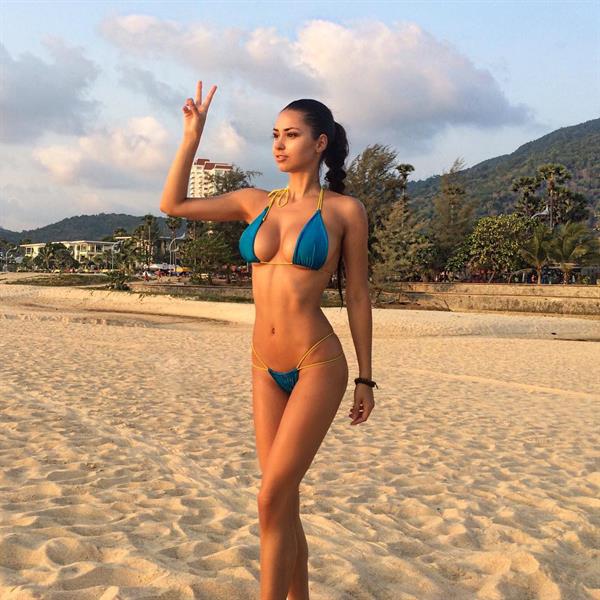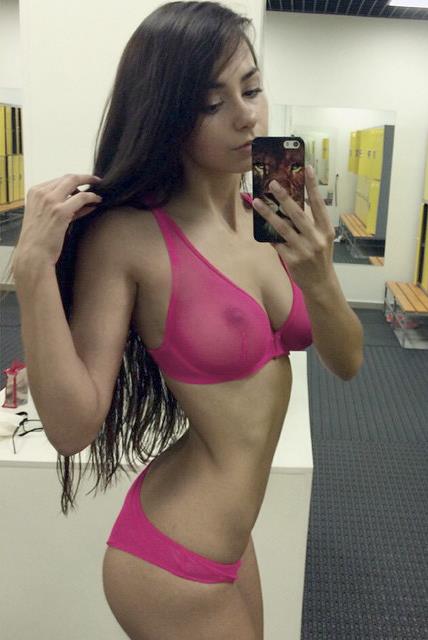 Oh yeah her sister has an Instagram page too and she's just as hot as Helga.
Helga Lovekaty continues to post pics regularly to her Instagram page to this day.  She's never without her smartphone and anything she fancies gets captured in her lenses.  She's a pretty good photographer too, I guess.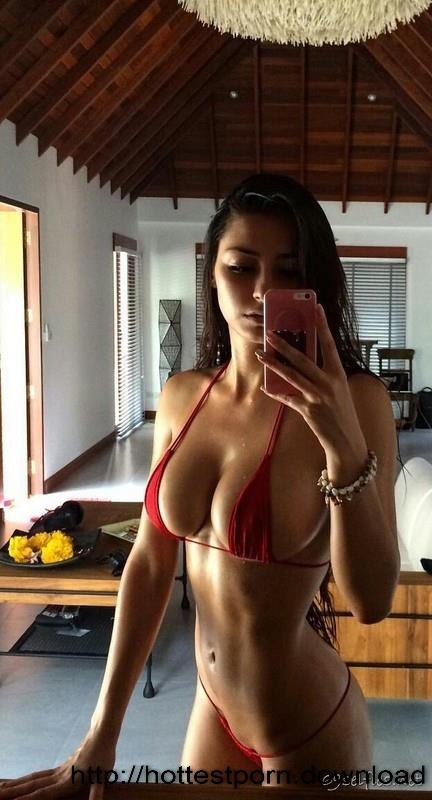 Through it all, even with 3 million followers checking on her daily life, Helga Lovekaty has managed to keep her private life private.  Outside of Instagram, there's very little known about her.
I guess this is a good thing as she's not too over-exposed and people won't get tired of her that easily.
Although, I wonder how anyone's gonna get tired of seeing her face and body plastered on their gadget.
Helga Lovekaty Has An Impossibly Pretty Face
I'm going to devote an entire section to just Helga Lovekaty's face.
She's just so pretty that an entire article should be written just about her face.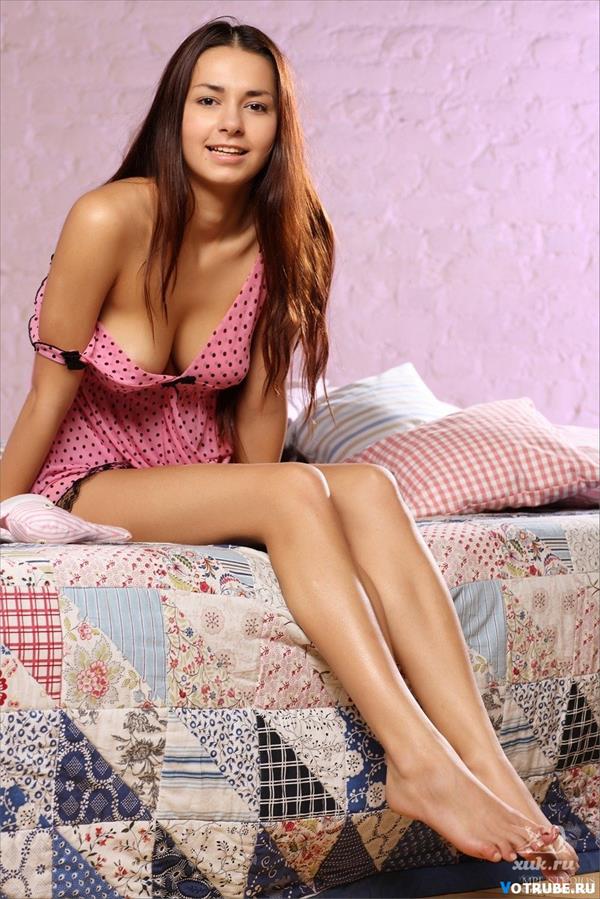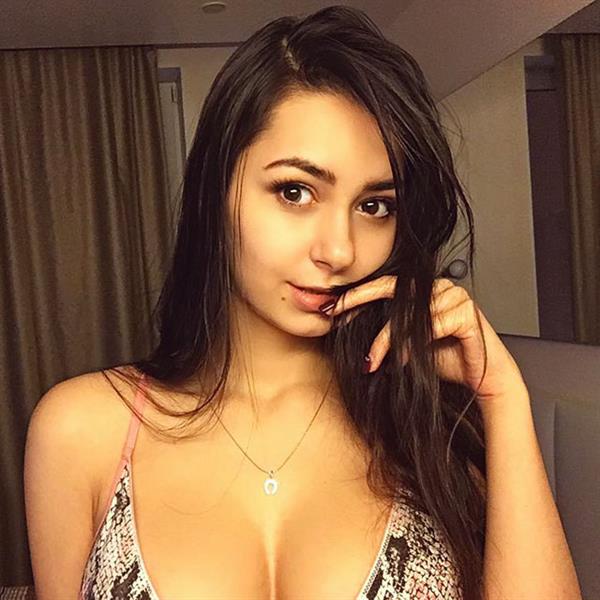 I've always said people from Russia have some of the most beautiful faces in the world.  It's that fine mixture of European and Asian features that really sells it.
In the case of Helga Lovekaty, her face definitely leans more towards her Asian heritage without overdoing it.  Her facial structure is definitely European.  It has the right definition without coming off as too soft.
I definitely love the shape of her face.  It's very feminine without looking too soft.  Her cheekbones are prominent enough without making her look too sharp.  Her face is something makeup artists would love to work with because they can paint it in any way and still come up with great results.
To make her look extremely young, makeup artists just apply a light amount of makeup on her and darken her eyelids just a smidge to make her beautiful eyes pop. Her lips are treated to an array of nude lipstick or just plain lip gloss. For her cheeks a little definition is just added. A very light dusting of makeup is all that's needed to define them. And voila, you have a face that could land you in jail if the cops catch you with it in your wallet or on your phone's downloaded images.
Just make sure you have a ready explanation for when that happens or just lead them to her Instagram page.  Maybe they'll let you go and become a fellow fan of hers as well.
For more risqué modeling events, Helga Lovekaty gets treated to the full makeup treatment.  Her features are treated to heavier and darker makeup so she looks older and more sophisticated.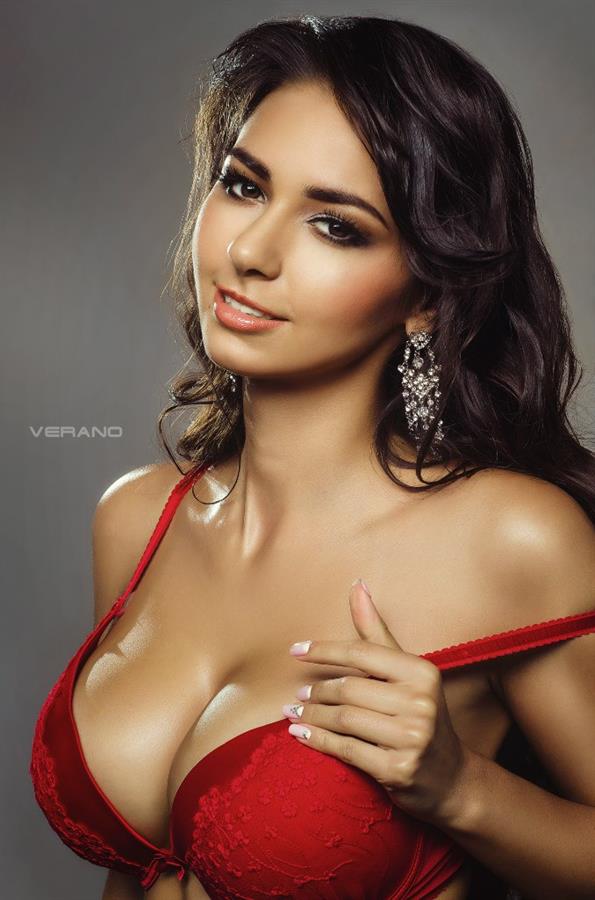 So far, no makeup artist has complained about working with her face.
Helga Lovekaty has really expressive eyes.  And she knows how to manipulate them to tug at your heartstrings.  She can widen them to make her look like a really innocent schoolgirl or squint to give her a more mature look.  Or she can just look beyond you and give herself a pensive look that'll make you wonder what she's thinking of.
Those beautiful brown eyes are really great to look at and when she posed naked in her younger years, my eyes would gravitate from her body to her eyes and back again.  There's just something about those pictures that speak to you.  For me, I think it was the way she looked at the camera.
Her eyes, when combined with that pretty smile of hers are truly captivating.
Yeah she has a really great smile.  It's a carefree smile that just seems to say, "I'm enjoying myself".  That level of happiness really translates well on the naked pics she took.  It captured her innocence and seems to convey a message that it's really okay to ogle.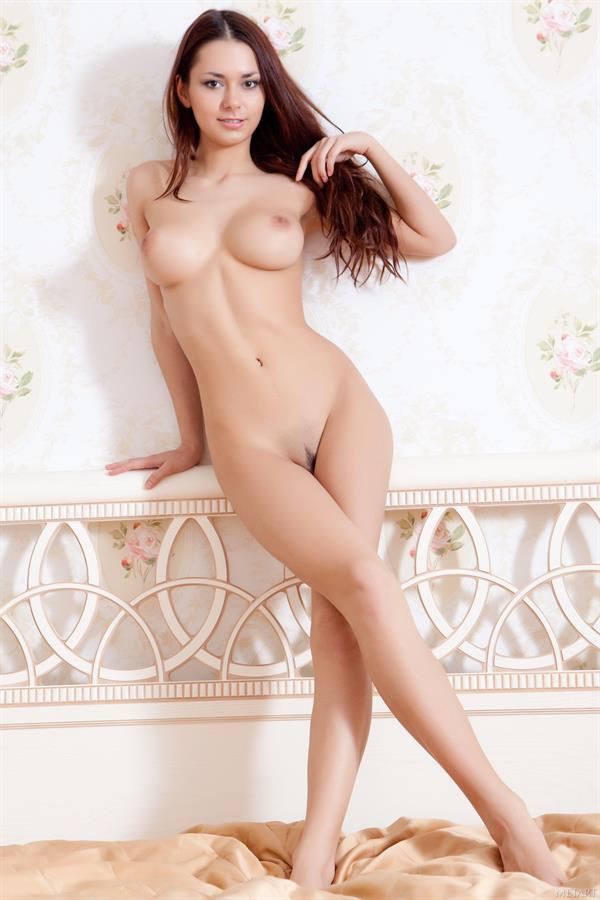 Yeah, I used to have this kind of guilt when looking at naked pictures of women.  It was as if I was looking at women forced to do something they didn't want to because they had to live.  In Helga Lovekaty's case, I never felt any of that guilt.  I simply enjoyed her pictures.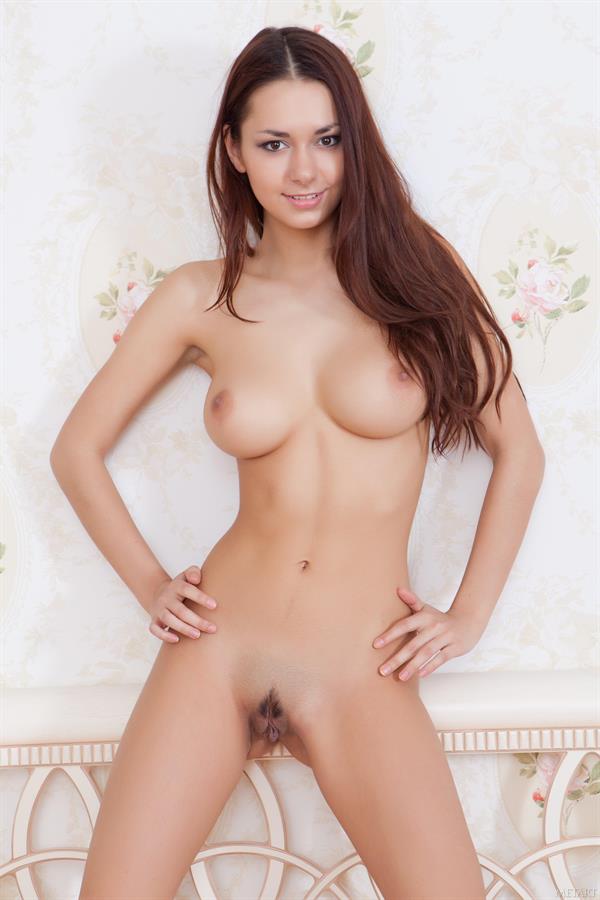 A lot!
Oh she knows more than just how to look cute with that face of hers.  As seen in the movie Hardcore Henry, she showcased her ability to turn into a sultry screen siren easily.  With her eyes closed and biting her lips, Helga Lovekaty showed us that she was more than just a pretty face.  She was a pretty good actress too.  And even though it was a very minor role, those precious seconds onscreen were enough to get everyone's attention.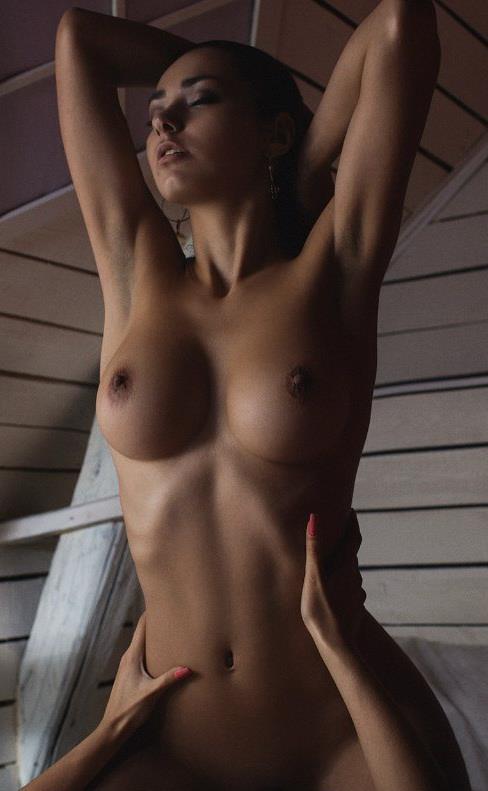 Or if you're not into that blonde look she took in that movie, there's another set of pictures showing off her full range of sexuality.
I'm talking about the photoshoot she did with Mavrin Studios where she simulated sex with her partner.  Just looking at those pictures is enough to make someone explode in his pants.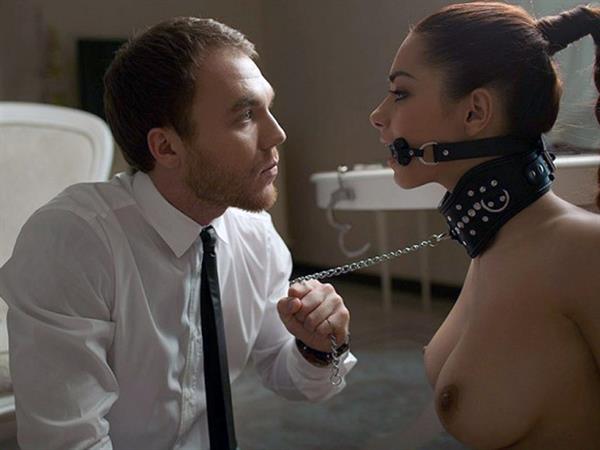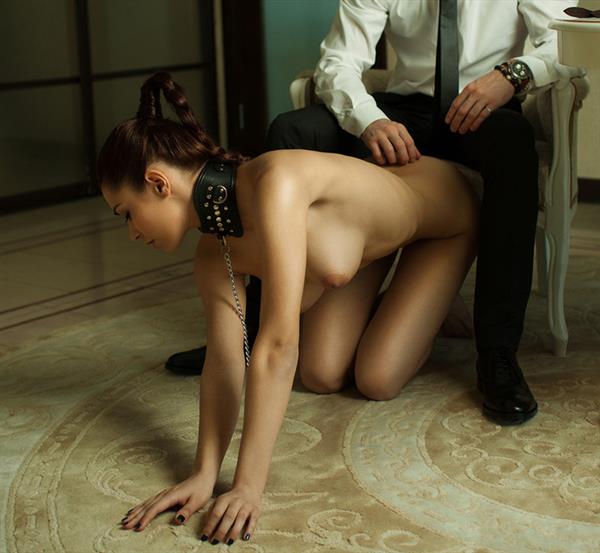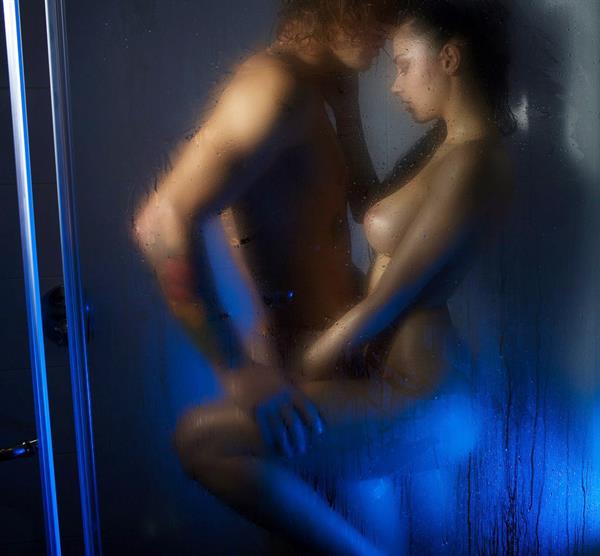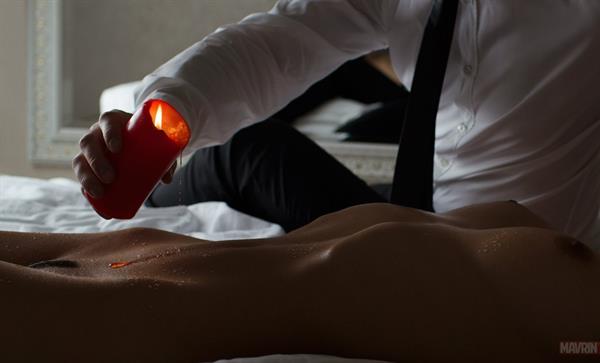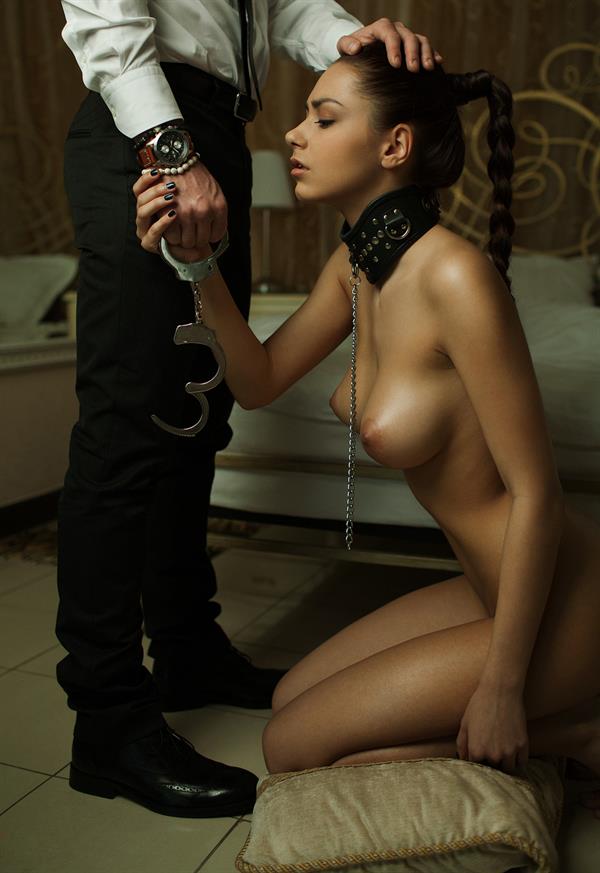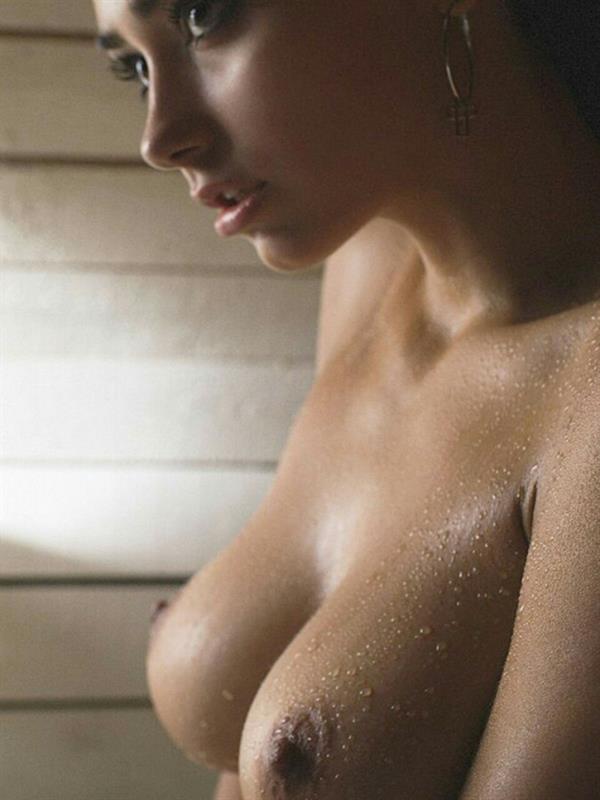 It's like she's showing you what she's really like in the bedroom.
And if you've got a pretty good imagination, you can actually put yourself in the scene with her and just cum simply by looking at her sexy face.
She can easily switch between being an innocent angelic faced teen to a sultry sex siren whose only purpose in life is to suck your entire sexual essence.
Now let's move on to that awesome body of hers.
Helga Lovekaty Has An Awesome Body
Helga Lovekaty has an awesome body, period.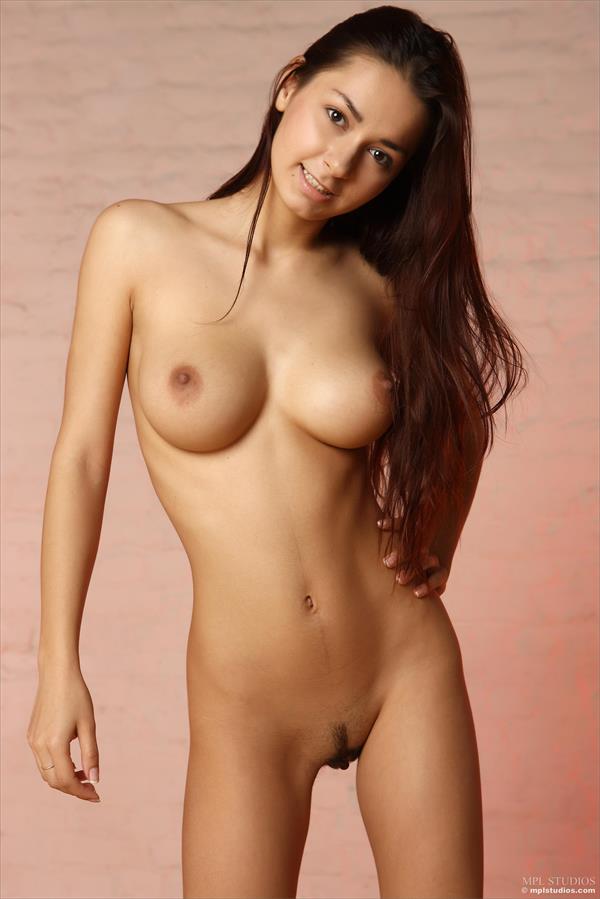 I can't believe anyone real or living has a body just like hers!
I guess she comes from a really good genetic stock because her sister has a hot body as well.
She's got a really slim body and there doesn't seem to be any ounce of useless fat on her. Everything seems to be concentrated on two spots. No, three. Each breast and her ass. Wait, do we count each cheek separately? Does that make it four? Ah hell, who cares.
I'm going to start from behind. Because I would smack that ass so hard!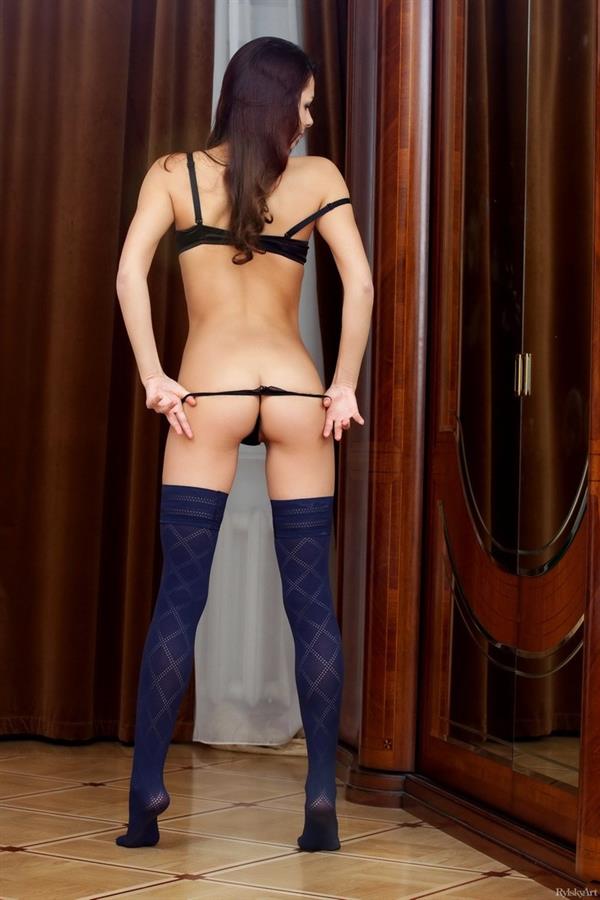 Helga Lovekaty has a pretty ass. Each bulbous cheek is firm from hours spent doing squats.  She definitely knows it is one of her assets and has sculpted it to perfection with her high energy work out level. What can I say? She takes good care of herself and I appreciate it so much!
And now for the moment you've been waiting for, let's take a look at her magnificent mammaries.
She has 34Ds!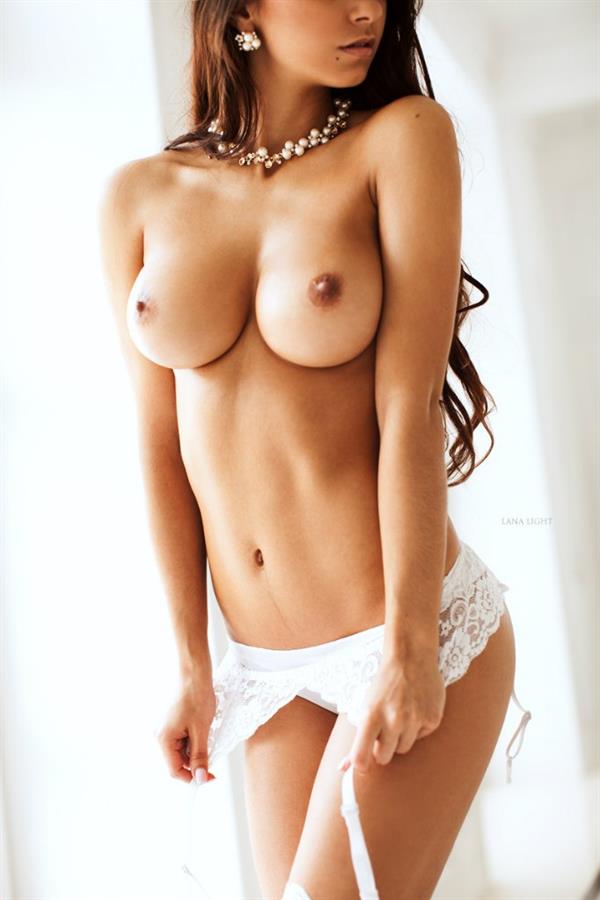 Those boobs look pretty big on her slim physique.
And those are natural, god-given boobs.  She didn't go under the knife to get those.  There are many who doubt the authenticity of her boobs but if you know how fake boobs and real boobs move, you'd know those are definitely untouched (medically or surgically) breasts.
And if I'm wrong, well, Russia must have fantastic surgeons.
Just take a look at how those breasts move.  They swing like real breasts do.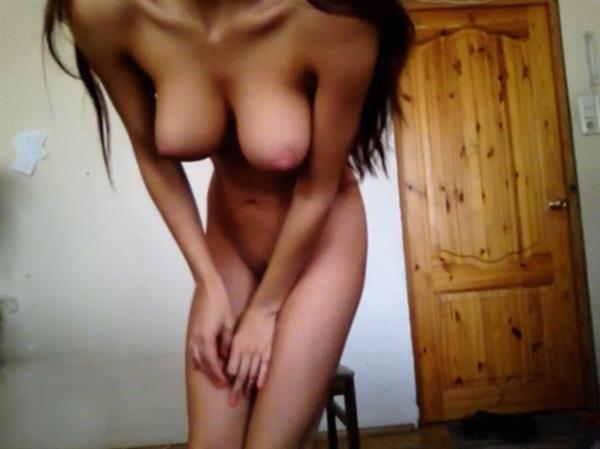 When she lays flat on the bed, they melt away from the center and move to the side like real breasts do.
Let's just end this discussion about whether they're real or not so we don't dwell too long on that. Let's just leave it up for debate or something.  Comment below if you think they're real or not and why.
Those breasts are one of the most beautiful pair of breasts I've seen in my life.  Each humongous lump is topped off with a button sized nipple surrounded by a light colored areola.  It further accentuates her youth when you see it.
They're really firm too.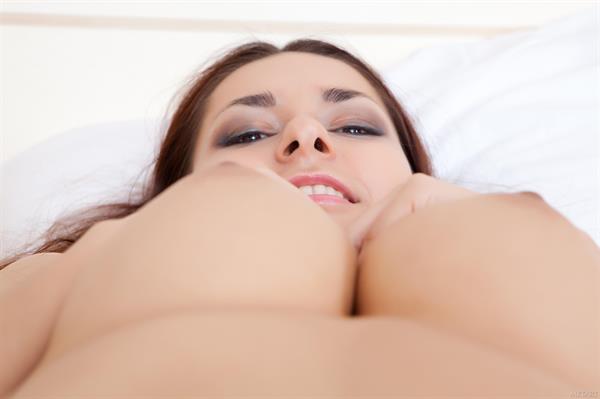 Going south, we pass over her absurdly flat stomach with finely defined abs.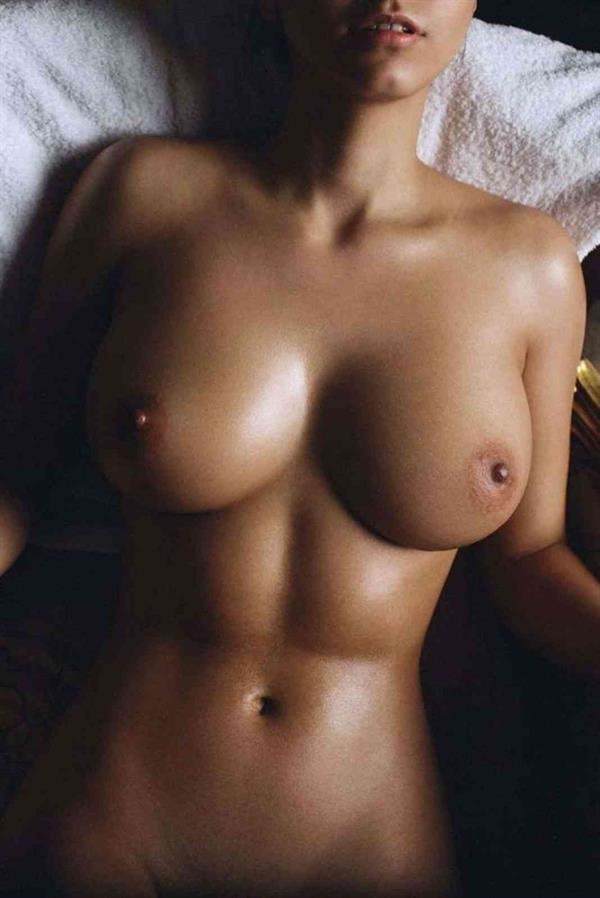 Helga Lovekaty loves working out and her body is the clearest proof of just how hard she works to maintain her physique.
Her abs don't take away anything from the image of her having a soft body.
They're perfectly defined enough to show that she has a firm set of abs and yet she's still very feminine.
Perfect.
Further down, we get to the spot everyone has had a good look of in the past but haven't gotten tired of yet.
Helga Lovekaty's pretty little pussy.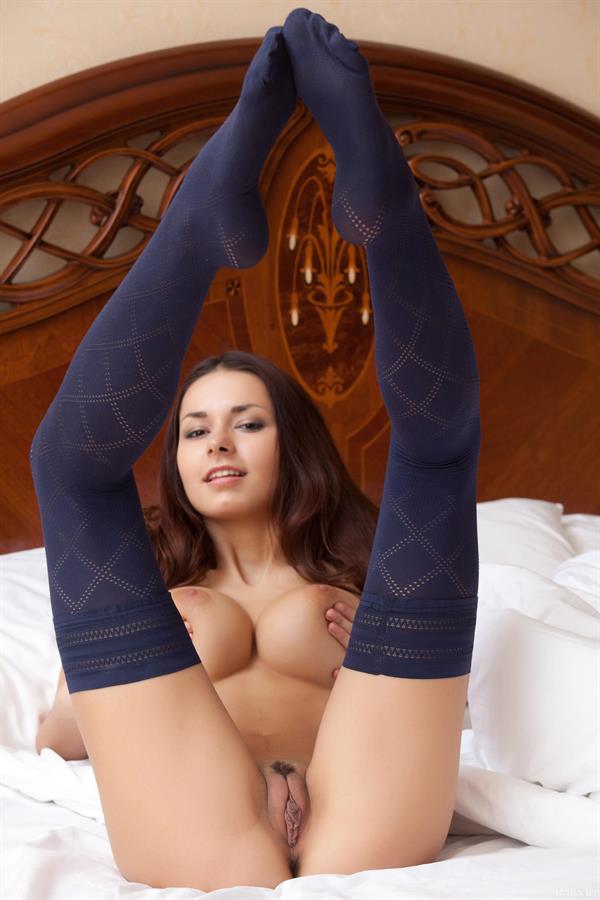 I've got nothing.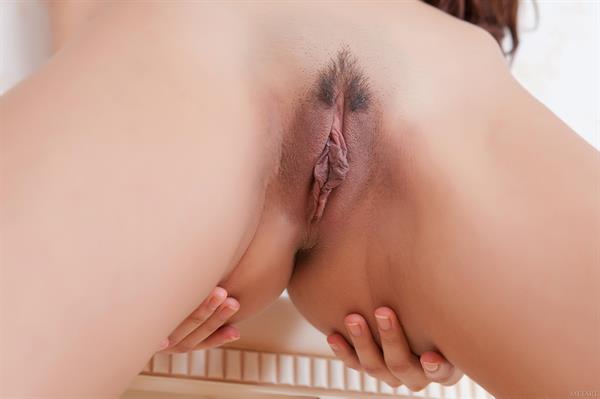 I'm speechless.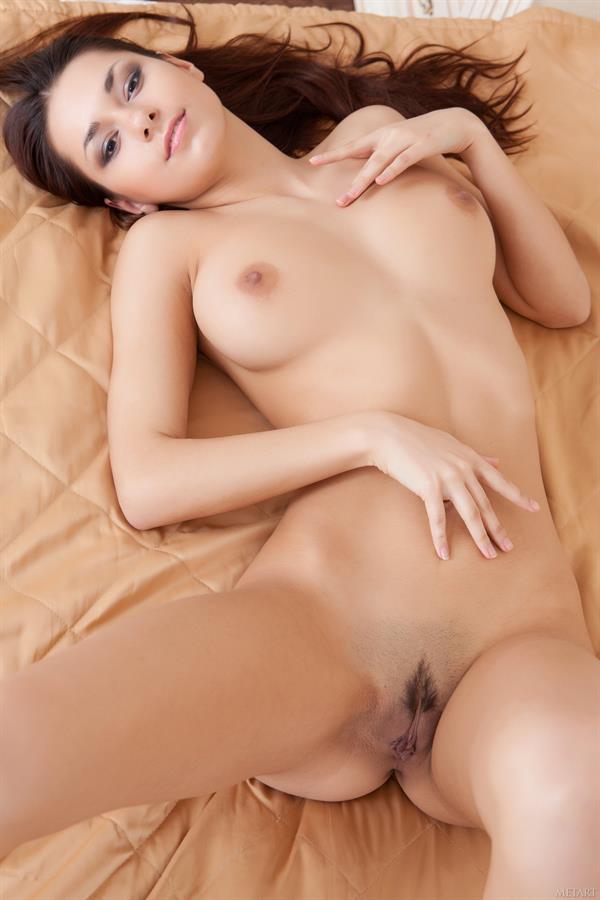 I would eat that for hours.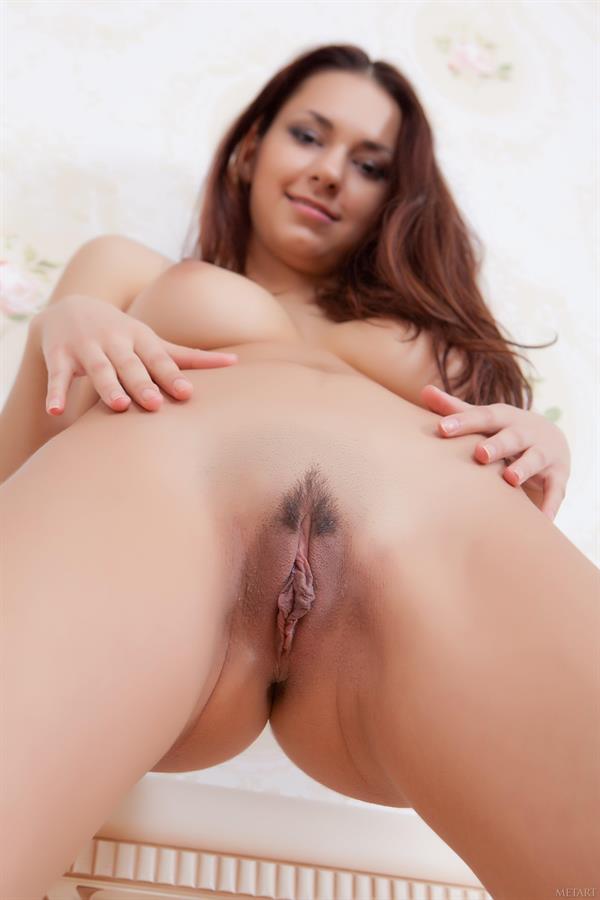 Helga Lovekaty's Unconfirmed Romantic Links And Other Rumors
Since becoming a celebrity, Helga Lovekaty has been the subject of many nasty rumors.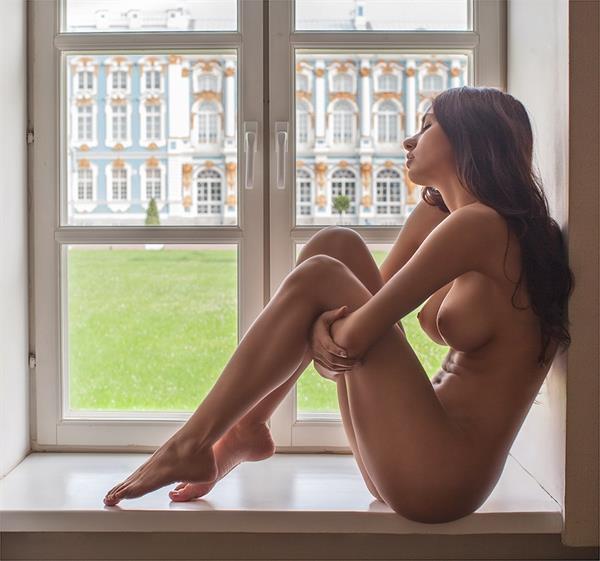 She's been accused of being a high prostitute or a preferred booty call for older men who have more than a couple thousand dollars to spare. She's been accused of having sugar daddies to maintain her lifestyle.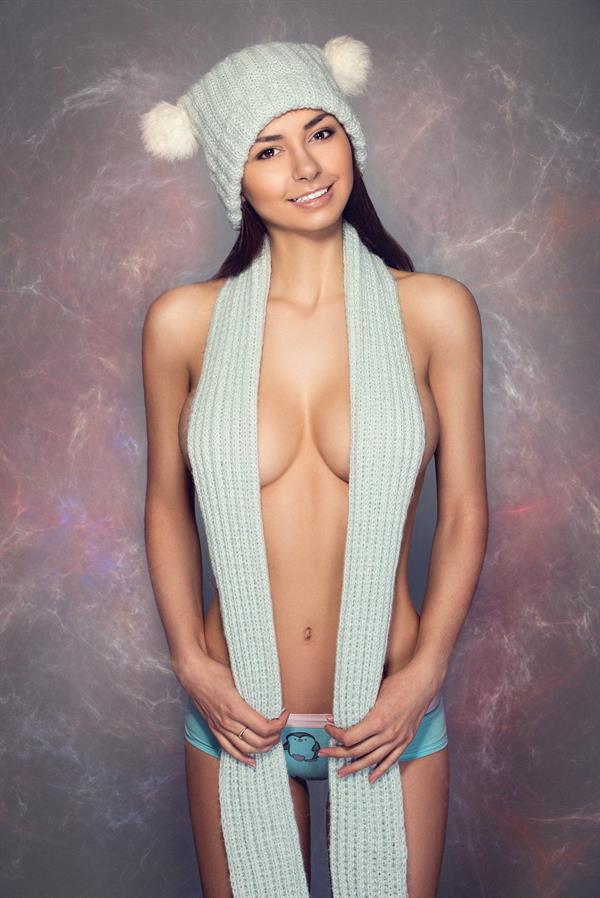 She's also been accused of performing sexual acts for pay to private parties.  There are stories of videos of her engaging in sex with not just one but two or more people.  She's a favorite for orgies and gangbangs.  I have yet to see those videos surface.
There are also stories of her performing in a sex video while she was underage.  This has happened before in Russian teenage porn films but I have yet to see evidence of her being in one.
She's a high class hooker.
Her boobs are paid for by generous patrons.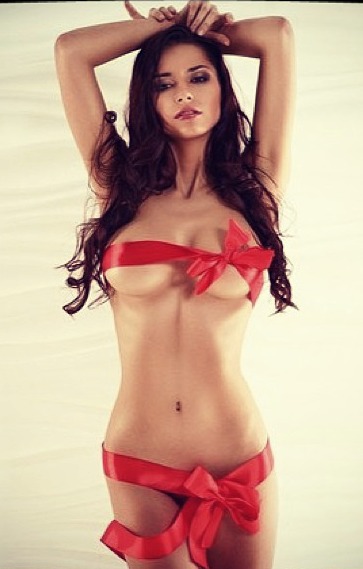 She and her sister pimp each other out to online customers.
She performs on webcam naked.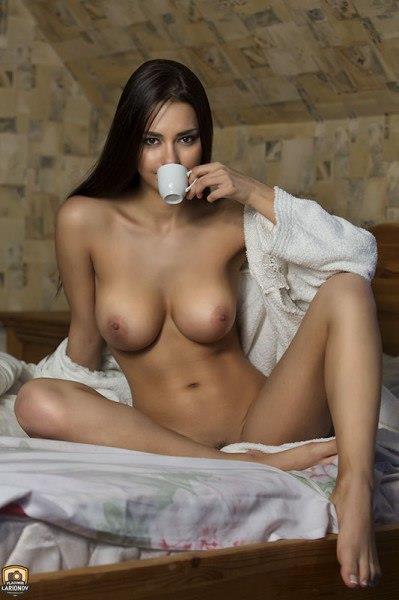 She charges absurd amounts for a single night with her.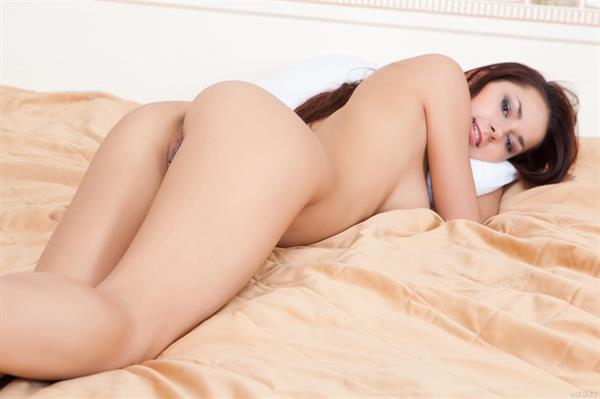 The list goes on and on.
And maybe that's the reason why she strives hard to keep her life private because of these nasty rumours.
She has even been linked to no less than Colombian professional footballer James Rodriguez.
It has been rumored that the two met through another footballer, Cristiano Ronaldo. While no evidence has been brought forth of James and Helga's romantic interlude (Rodriguez was married at the time of the rumors), surely not only footballers get lured by Helga's beauty.
Whether those rumors are true or not, who cares?
If she did do all those things in the past then that's all over now, right?
Or if she's still doing that, then that's her business.
A girl has to work to be able to pay the bills.
I highly doubt it though.
She has so many offers coming her way and her reputation for being very picky with the projects she does really marks her salary grade up. I guess the only rumor I care to verify is just how much she really gets paid per photo shoot given her popularity on Instagram and other social media platforms.
I know she gets paid a minimum of a thousand bucks every time she retweets something or gives a shoutout on her Instagram.
Brands she likes often get endorsed for free but they eventually pay her money to keep mentioning them.
So it's not like she's lacking for any dough right now for her to resort to all those things people talk about behind her back.
Heck, I bet if she finally does porn she'll be one of those porn actresses that get paid a huge amount each time they are featured. Maybe down the line that'll happen.
Or maybe not.
There's a rumor she's going to be in one soon.
But then again, that's just a rumor.
So, who cares?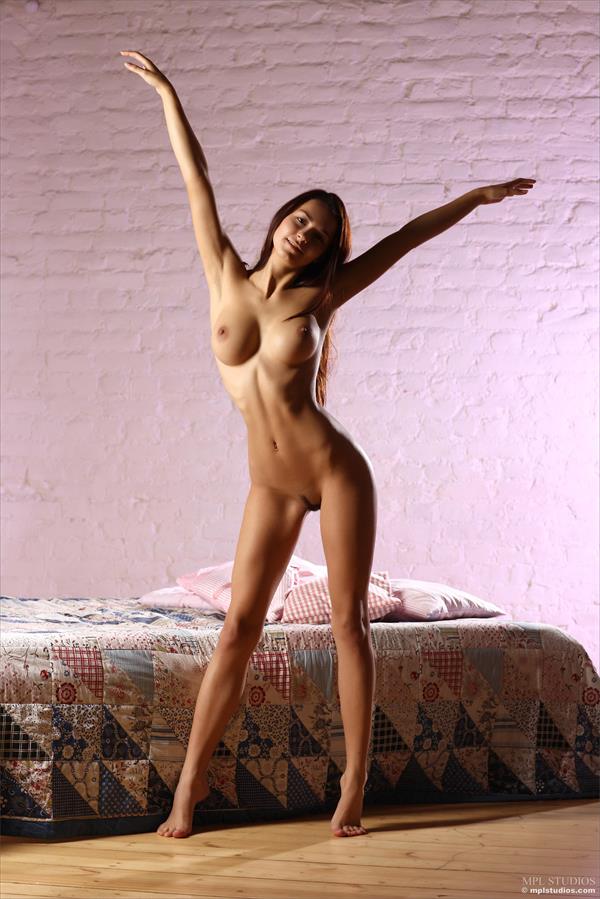 Helga Lovekaty's Lone Big Screen Outing
Helga starred in a film called "Hardcore Henry," which is not an adult film despite sounding like one.
It was written and directed by Ilya Naishuller, the movie features a guy resurrected from death with no memory, and who must save his wife from a telekinetic warlord with a plan to bio-engineer soldiers.
Helga Lovekaty portrayed a very minor role as an angry prostitute and she was barely recognizable there because she donned a platinum blonde wig.  It was a complete departure from our image of her as a brunette with shoulder length hair.
She did a really good job there though.
I just hope casting directors were taking notes and making sure to include her in their future plans.
Helga Lovekaty is Active Online
Helga Lovekaty owes a lot of her popularity to the Internet.
Her first foray into nude photography garnered her enough fans that would carry over to her personal Instagram account.
When she started posting on her own Instagram, even if those weren't really nude pictures, she still managed to get at least 100 thousand views per picture. I believe that number has gone up now that she's a superstar.
If you want to check her Instagram out, here it is: https://www.instagram.com/helga_model/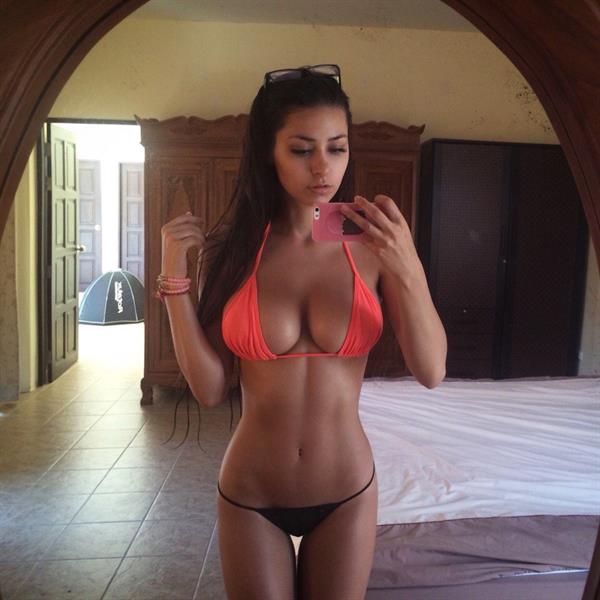 And if you want to be able to connect to her via tweets or DMs, add her on Twitter. Here's her handle: https://twitter.com/helga_model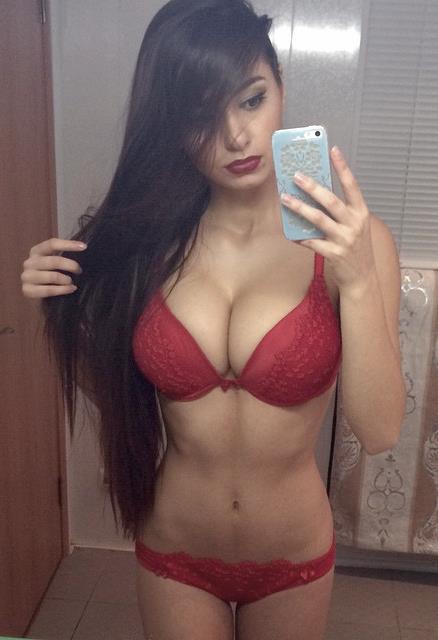 Okay just one last look and I swear I'm done.