Demi Rose Mawby is a self proclaimed queen of Instagram and I don't see anything wrong with that.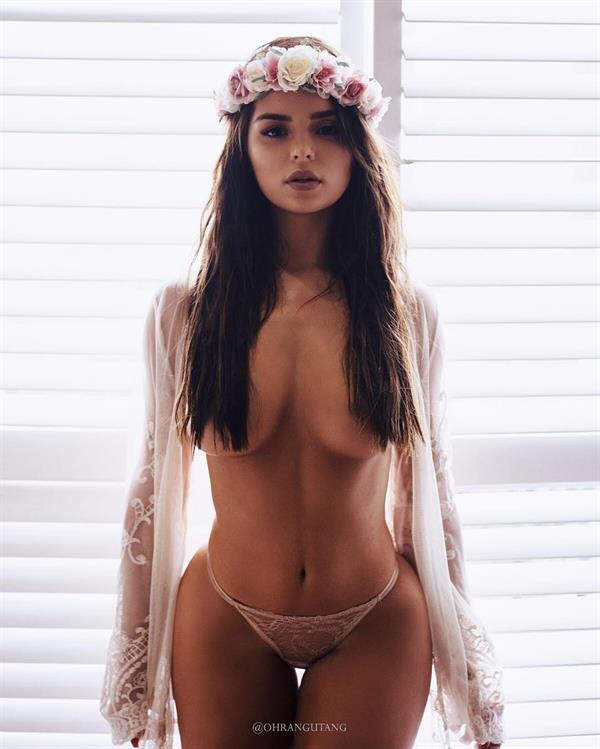 Demi Rose Mawby Birmingham's Proudest Product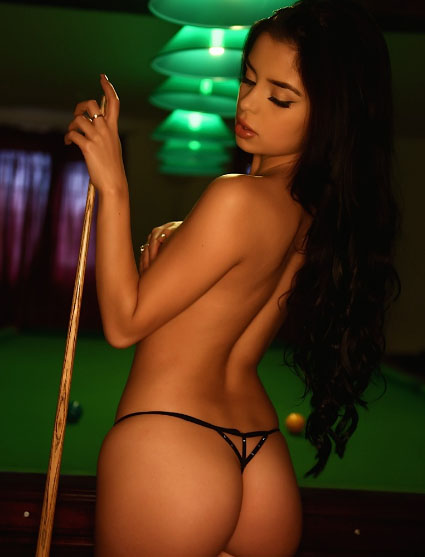 Why don't we take a trip across the pond and head on over to Birmingham.
You ever been to Birmingham, mate?
I've heard it said that if you're looking for English cream tea, you don't go to Birmingham.  You either go to Devon or Cornwall or you get none at all.
But I don't suppose its cream tea that you're looking for, anyway.  I suppose you're looking for something or someone more delectable.
I only mentioned Birmingham because it's the birthplace of busty babe Demi Rose Mawby, self-branded "world's sexiest DJ."
And she got my attention through Instagram.
According to Ms. Mawby, she was already popular on MySpace before that popularity carried over to Instagram.
Demi Rose Mawby attended stage school when she was still a kid.  Naturally, her logical next step was setting her sights on Hollywood.  And so she took the next plane out and landed on our shores.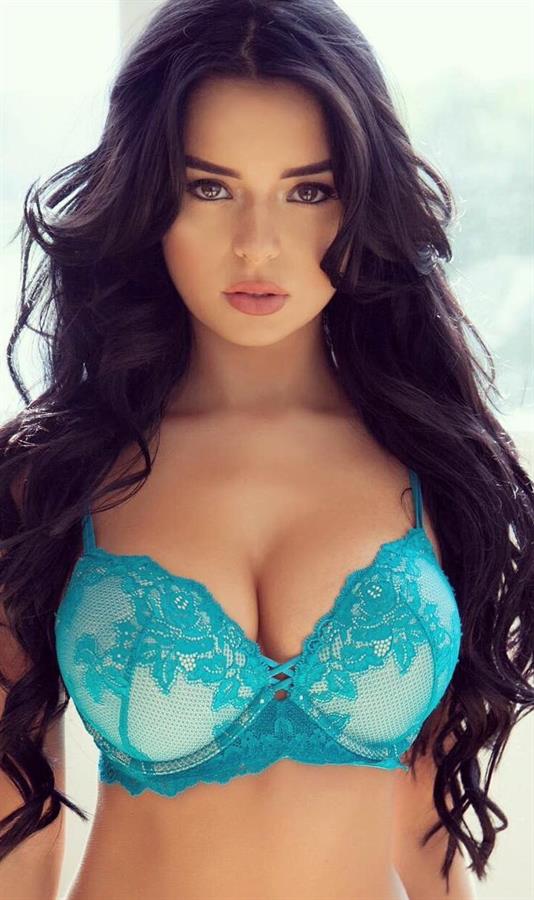 She first set foot in the United States to work as a lingerie model.  A rather challenging career considering her cleavage can barely be contained by the pieces readily available in the market today. 
Demi Rose Mawby Was Seen, Then She Came and Conquered The US
Have you ever seen Demi Rose Mawby's sexy Instagram bath tub video?  That video alone may have launched her career to superstardom!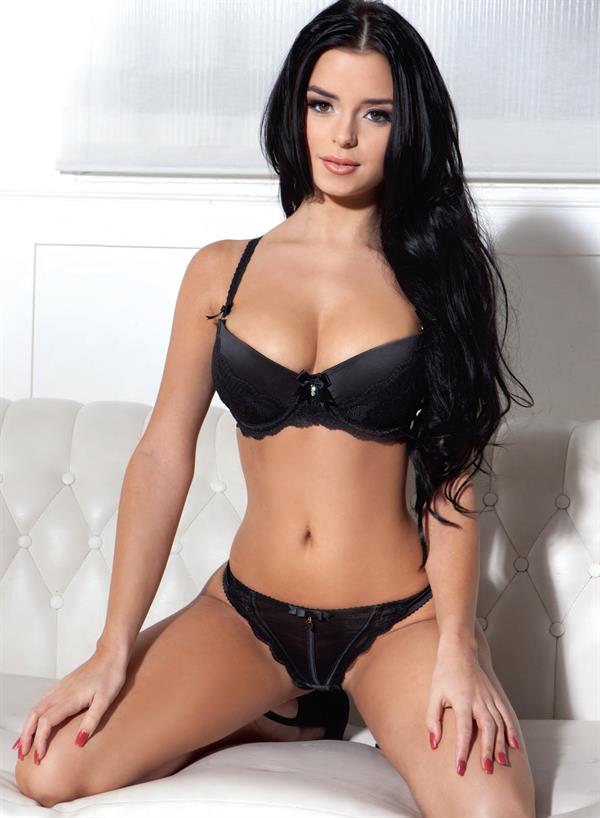 Over and above the video, her photos command hundreds of thousands of likes – in a matter of hours.  Such eye-opening selfies attracted the attention of US publicity group Taz's Angels.  It didn't take them long to offer her a modeling contract, which she signed.
SIXTY6 Magazine also made Demi its inaugural cover girl.  From that magazine debut, Demi will next be seen in the 2017 calendar.  You can expect to see her curvy body against a Spanish vista as its background.
Demi Rose Mawby's Hot Body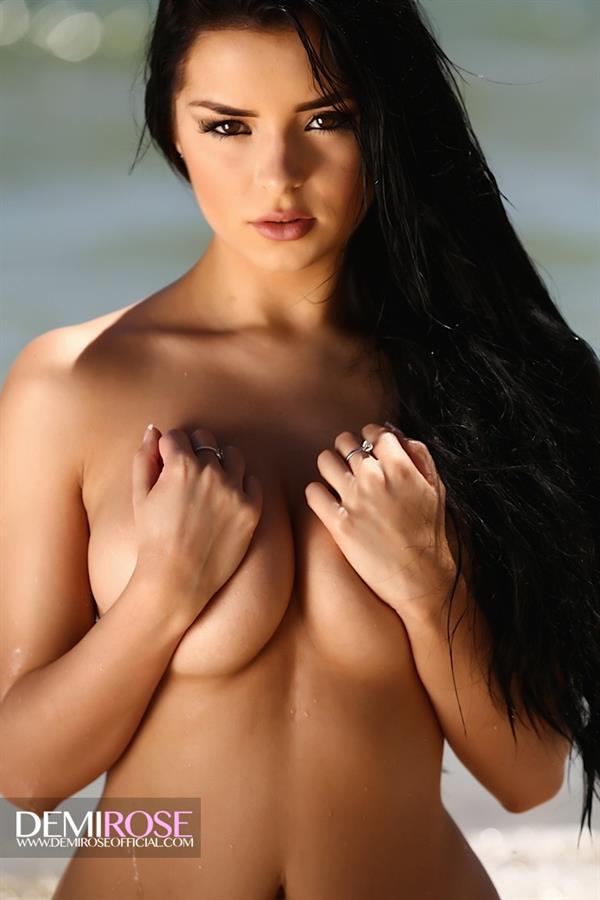 For those who've been following the posts we've made here, you all know I'm an ass man.
Demi Rose Mawby may just have changed that outlook in life.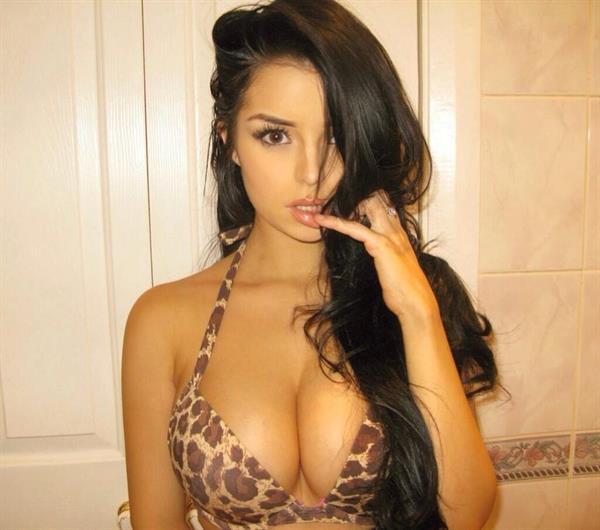 First of all, there's no denying that Demi Rose Mawby is pretty.  I bet she'd still get a huge following even if her Instagram photos were just focused on her face.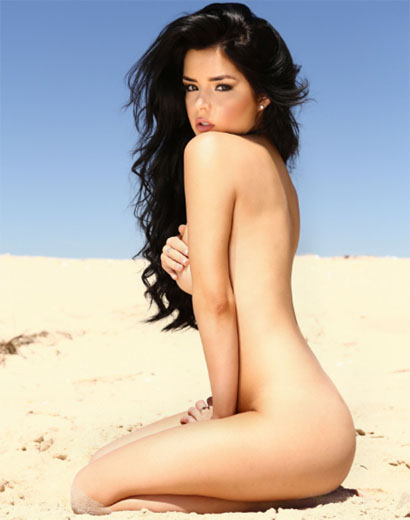 She's got that look of innocence that's hard to take your eyes off of.  Could it be her eyes?  Those deep brown eyes that seem to stare into your very core?  Could it be her lips?  She knows how to use her lips well.  She can give you that enigmatic smile that will make you question your fidelity in your relationship.  Or she can give you a glimpse of her sexuality by turning it into the shape of an O.
And Oh…
Excuse me for just a sec.
Now where were we?
Oh, Demi Rose Mawby's body.
Demi Rose Mawby's body is just right.  Not too thin.  And definitely not packing any excess weight.  Well, maybe they're all stuffed into her gigantic gazongas.  And that's the type of weight I wouldn't want shaved off of any woman.
Those excessively huge knockers look like they contribute half her body weight.  She can hand bra them all day but there's no denying those are massive mammaries!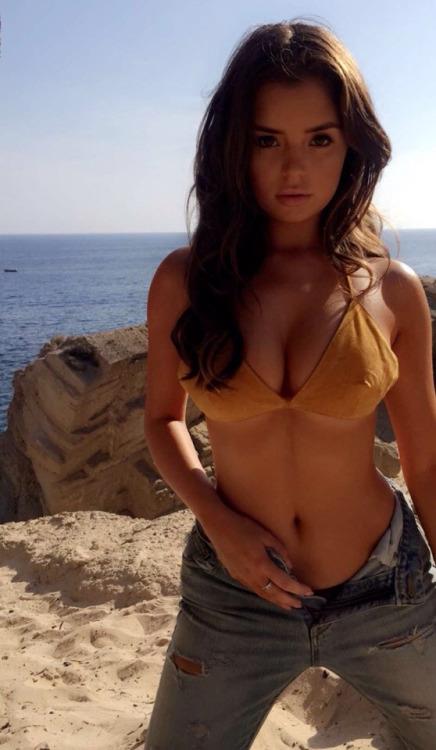 I've seen pictures of her wearing a flimsy dress and it's quite evident those tits have nice sized nipples sitting atop them.  I'm just wondering, was it cold where she was or is that how they really are all the time?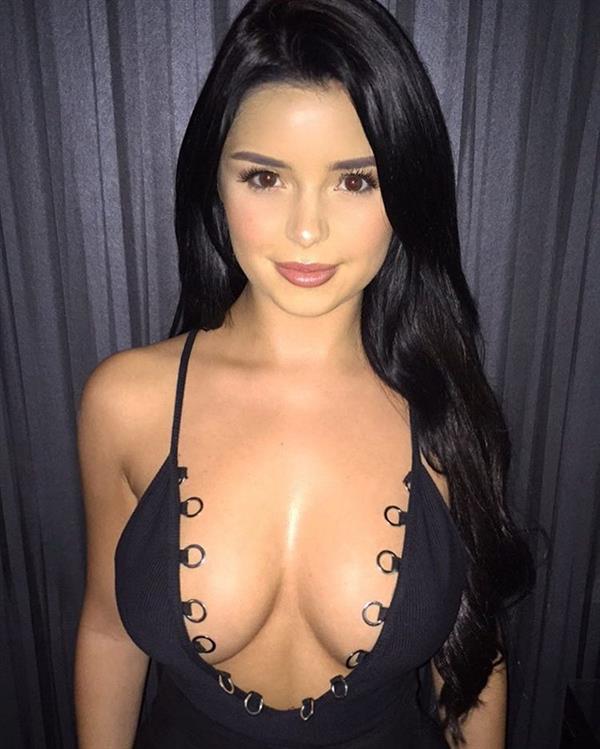 And last but not the least, my favorite female body part, the ass.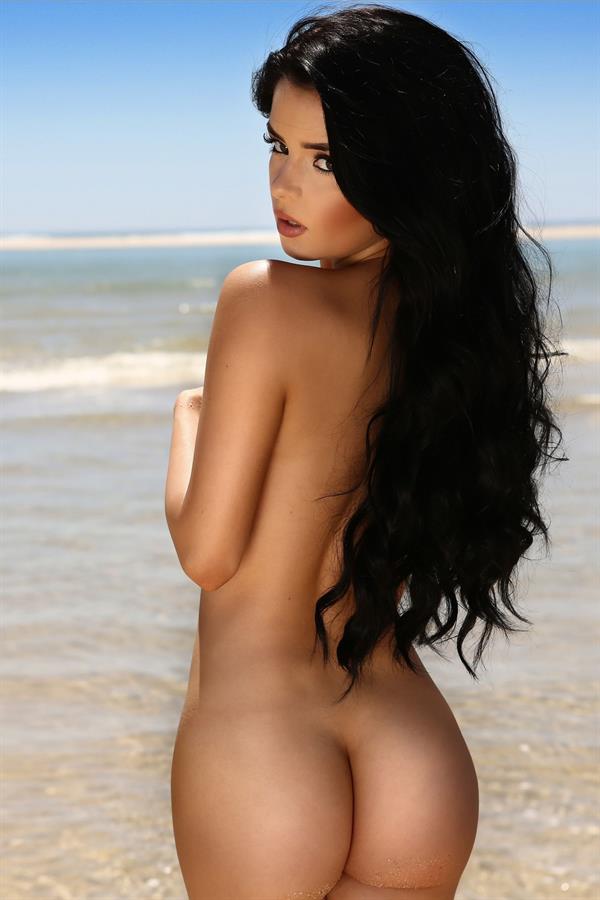 If she didn't have those buttoned blouse bursting boobs, Demi Rose Mawby would still have another asset to flaunt.  Her ass.  Yep, her ass is such an asset!  Oh man, I just had to say it.
Those are sculpted ass cheeks resulting from doing squats all day long.  They look soft but looking at her when she moves, that ass is tight!  She keeps them firm with a combination of gym work and yoga.  Nice!
In conclusion, Demi Rose Mawby's body is perfect.  Everything just seems to work to her advantage.  Her height, weight, face and obvious assets just seem to come together perfectly.
I would love to see more Demi Rose Mawby in the future.  Perhaps with a little more skin and little less hand bra-ing.
Demi Rose Mawby's Romantic Relations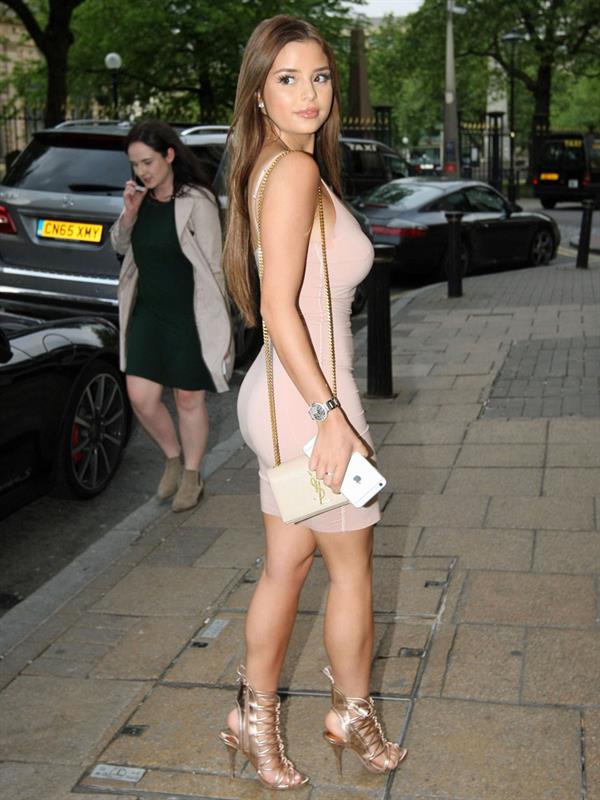 I don't really go into the relationships of the girls featured here but this one I have to include:
Demi Rose Mawby met the rapper Tyga – Kylie Jenner's ex beau – at a party in Cannes in May, 2016.
Yeah, that guy.  The worst rapper this century has seen who just may end up getting sued for statutory rape.
Knowing his propensity for hooking up with barely legal babes, Tyga eventually wore Demi Rose Mawby down.  Probably did it with a lot of persuasion on his part to get her to hook up with him.
Can't blame him though.  Would you just look at her?  She could turn any saint into a sinner.
The two were next seen shopping at St. Laurent, in Cannes.
Word quickly spread that she had replaced Kylie Jenner's place in the rapper's heart.
And just as quickly as their romantic link was confirmed, however, the relationship ended.  Demi Rose Mawby insisted that she was not heartbroken at all.
Good for her.
That Tyga was a loser anyway.
Demi also stated that the reason for the break-up had something to do with logistics.  A nice way to say he was a broke ass nigga and a rapey douche. 
Demi Rose Mawby And Her Other Interests
Demi Rose Mawby has definitely done great moves with her career.
If her numerous pictures on Instagram are not enough for you, you might want to check out her other projects.
She's in music videos too!  Check her out in clips with DJ Khaled and Chris Brown.  No doubt these two got her featured in their videos because of her hotness!  She's very deeply interested in music and knows how to play an instrument or two.
The most amazing thing is that Demi Rose Mawby also wants to use her voice to have more fans.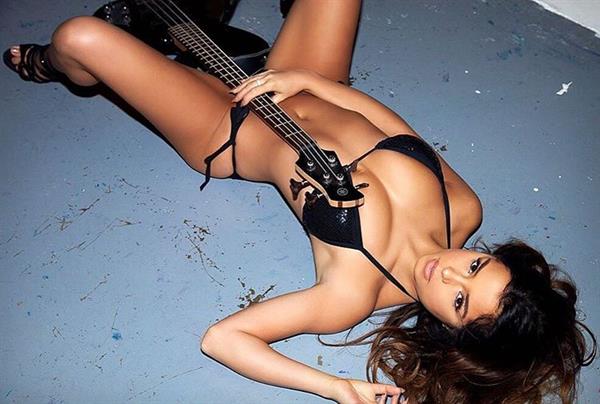 She now has her own deep house DJ mix, with meetings on its release being conducted in Ibiza.
So, pretty soon you can have the complete audio video package of Sexy DJ Demi Rose Mawby.
And before you blink, remember she's only 22 years of age.  That body gets well taken care of by a rigid fitness regime.  Plus her fitness is overseen by a physical trainer to ensure her physique is toned.  Imagine what else she'll be doing several years from now – like a walking art form still to reach its peak.
Demi Rose Mawby is Online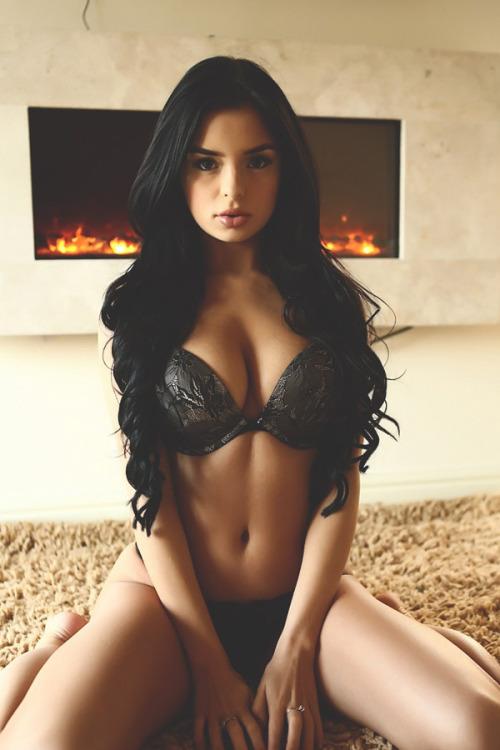 You can find her on Twitter: https://twitter.com/demirosemawby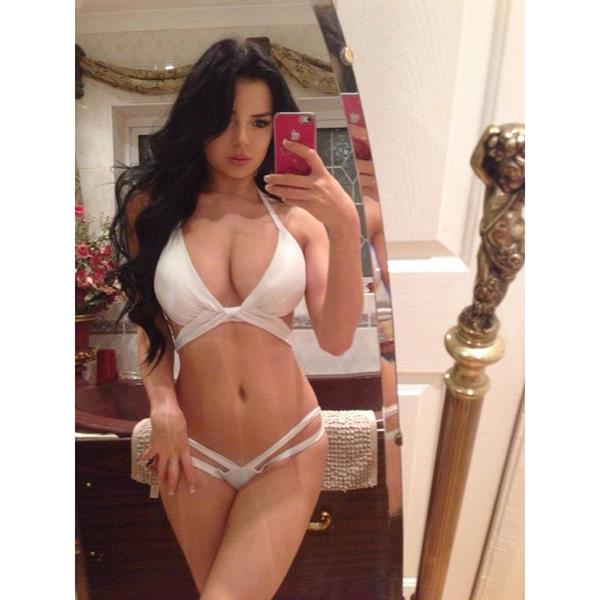 And definitely on Instagram:  https://www.instagram.com/demirosemawby/
This girl knows who her fanbase is and definitely knows how to deliver the goods.