Ashley Doll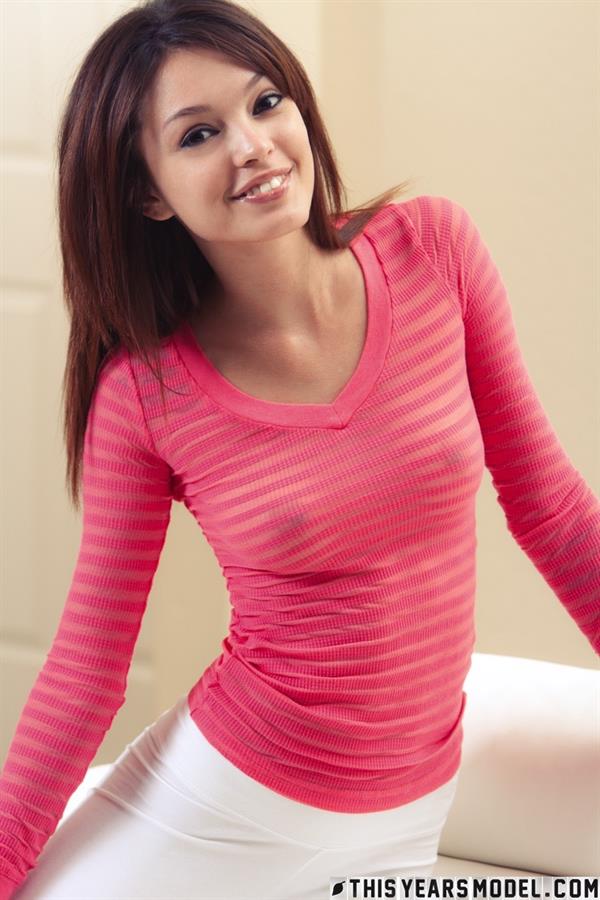 So we got another update from This Years Model.  This time it is Ashley Doll.  They are calling this photoshoot Ashley Doll in Pink For October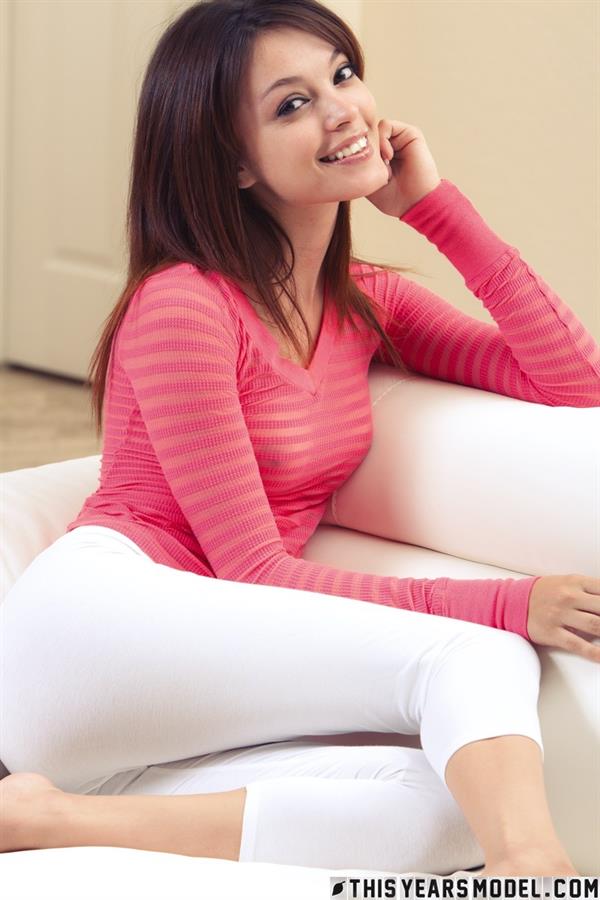 We always love getting updates from This Years Model.  The girls are always super hot, natural looking, girl next door types.  And we just love girls in tight white pants… and love when they take them off.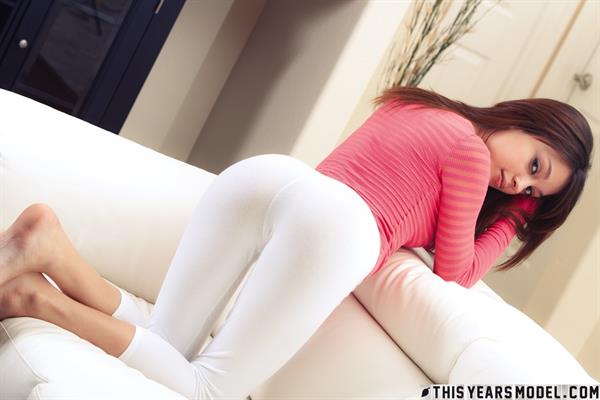 So What Do We Know About Ashley Doll?
Not a whole lot really. She was born in Arizona, has brown hair and brown eyes. This slim babe has 34C all natural breasts and is 5'4″ and 99 pounds (give or take)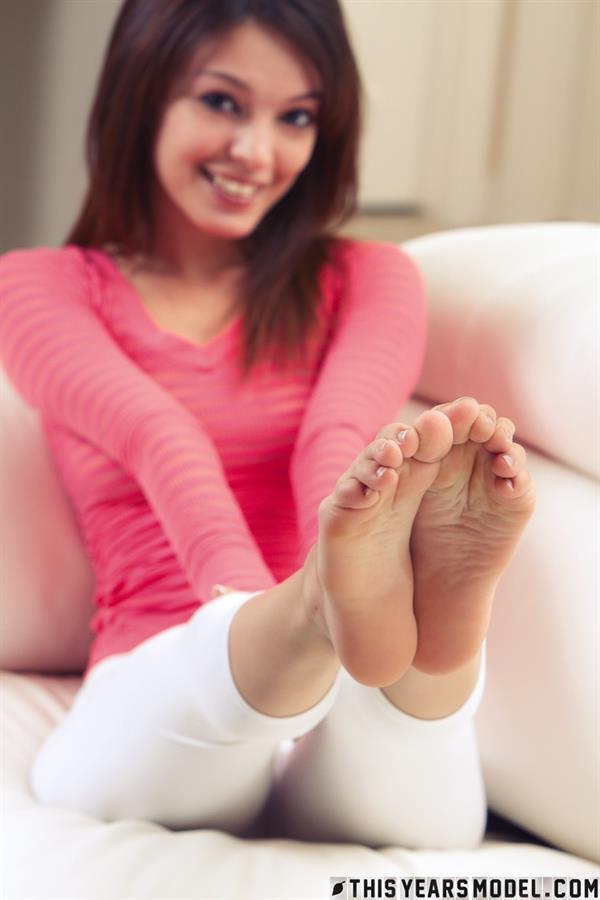 She has a tattoo on her right shoulder that you can't see in this photoshoot since her shoulders covered.  So I went looking at some of her other photoshoots and found it is covered in most of the photoshoots for This Years Model.  Some of them, it's completely covered and others it seems strategically covered like this bikini shoot where it is hard to make it out.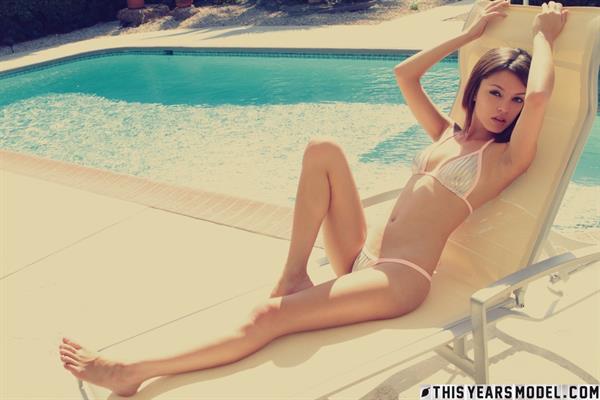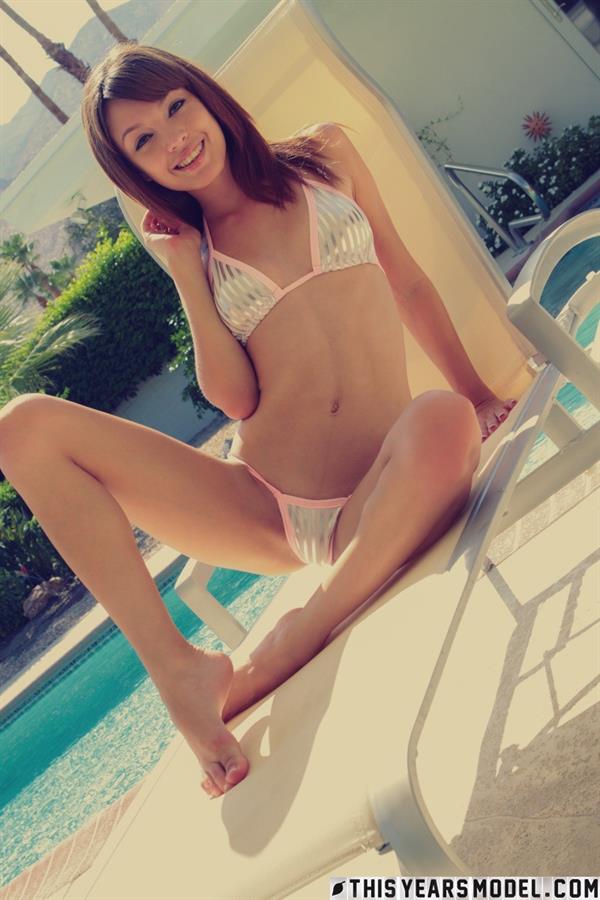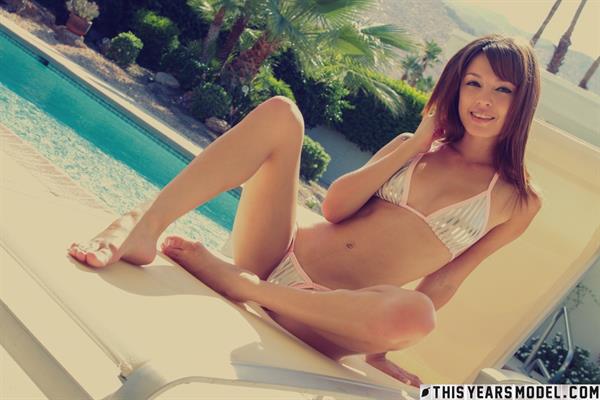 Except for this one where you can get a pretty good look of her tattoo that says, "Dolly Fixx":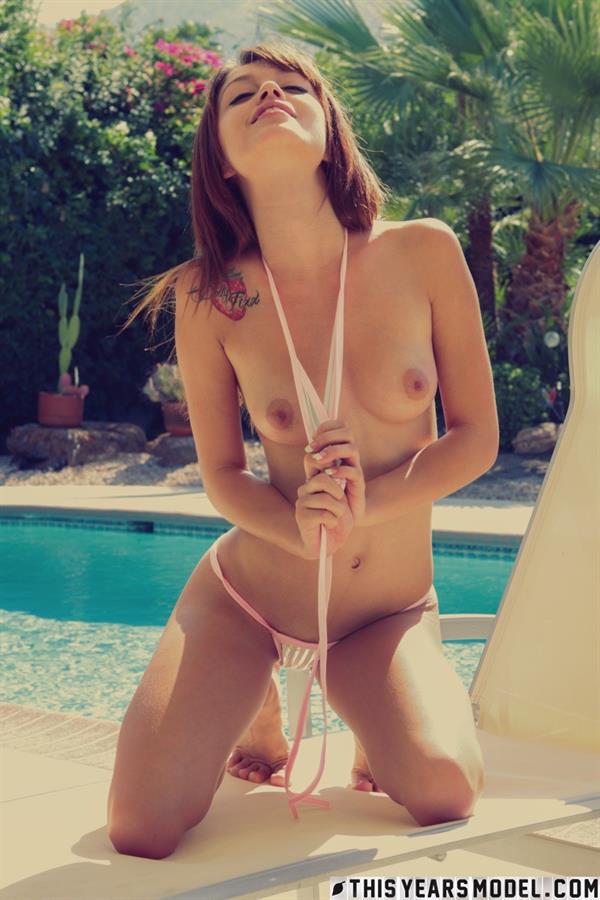 Then in a couple other photoshoots, it's pretty easy to see.  Like these pics: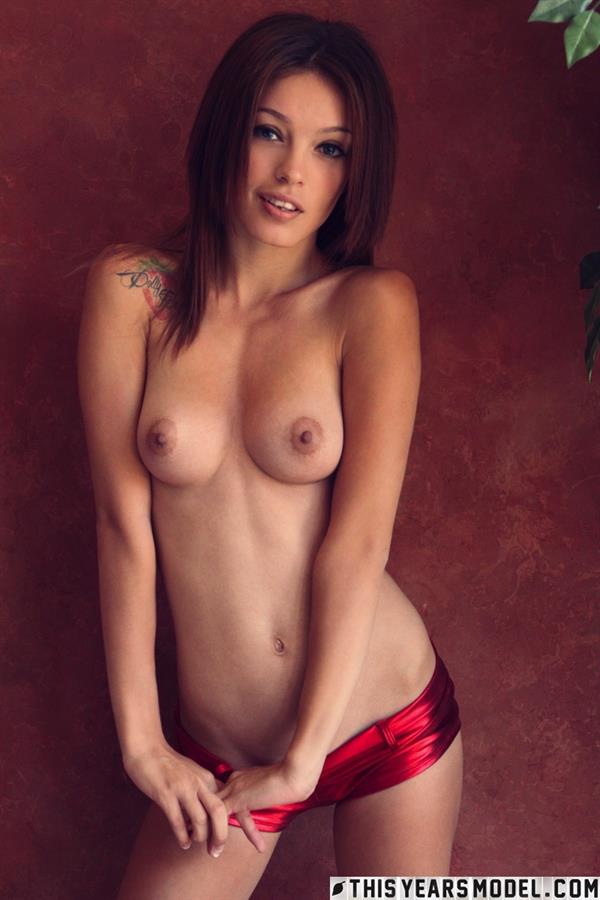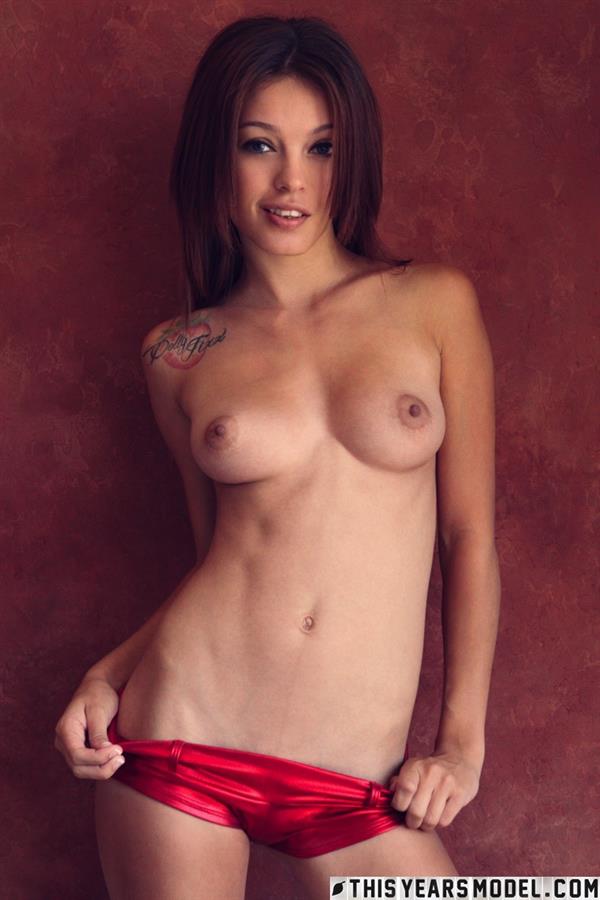 But anyway, back to this photoshoot with her pink shirt and tight white pants.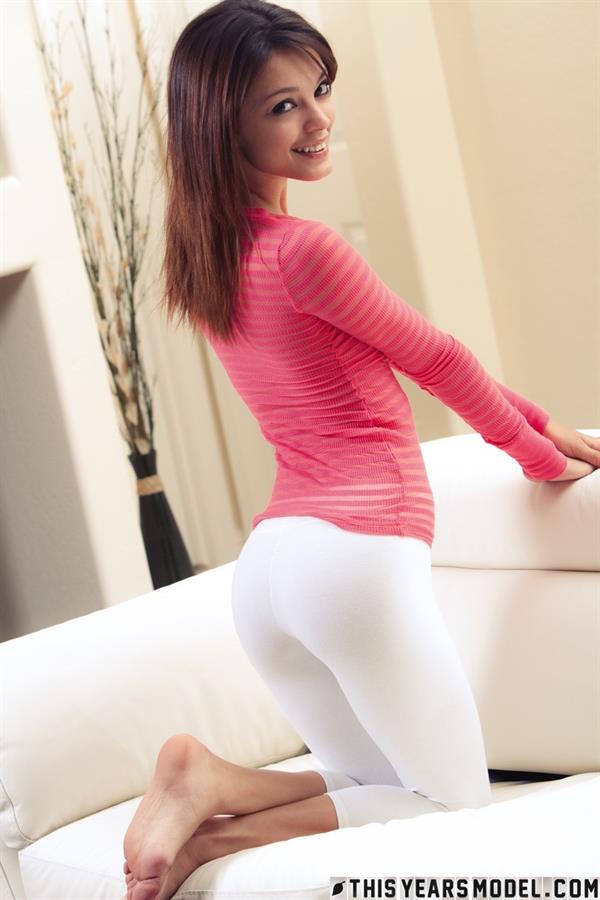 So I mentioned that This Years Model girls general look like the sweet and innocent girl next door type.  That doesn't mean they really are.  In fact there are a bunch of videos that prove otherwise (and I have included them at the bottom of this post)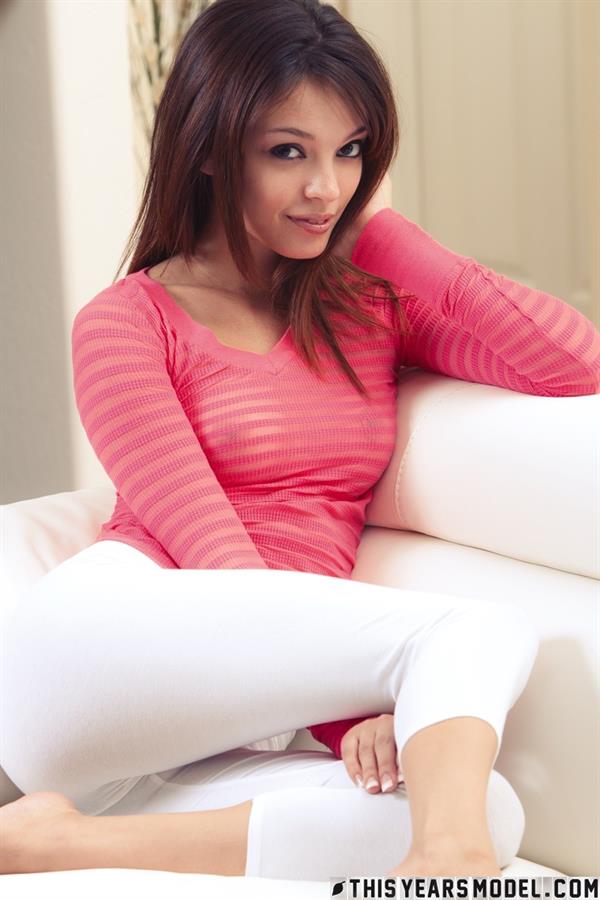 We couldn't really find an Instagram page for her but there is a Twitter page which has lots of nudity:  Ashley Doll Twitter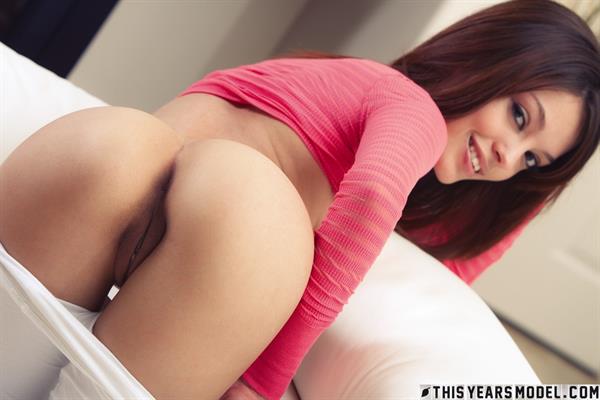 She also has her own site http://www.ashleydoll.com/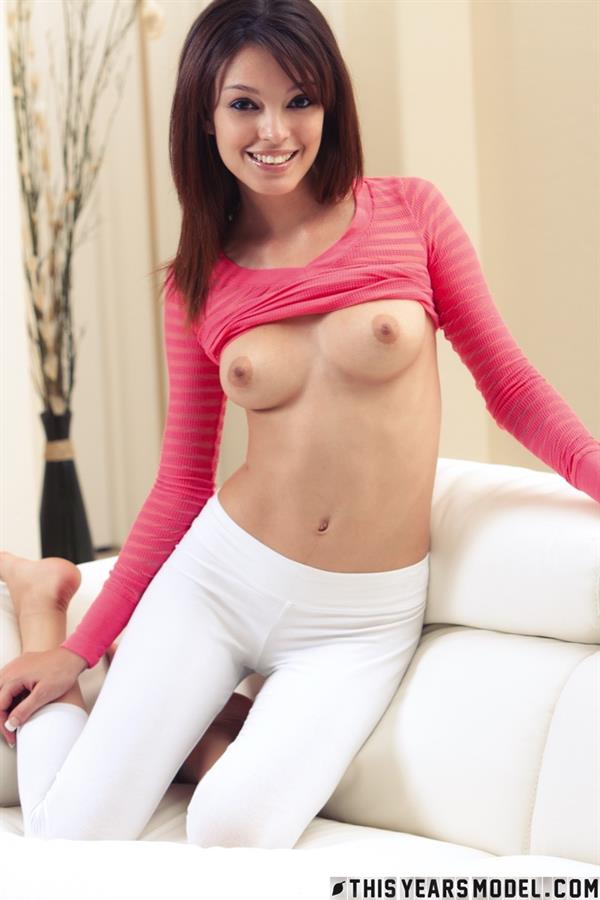 And of course you can check her out on our site too: More Ashley Doll Pictures and Videos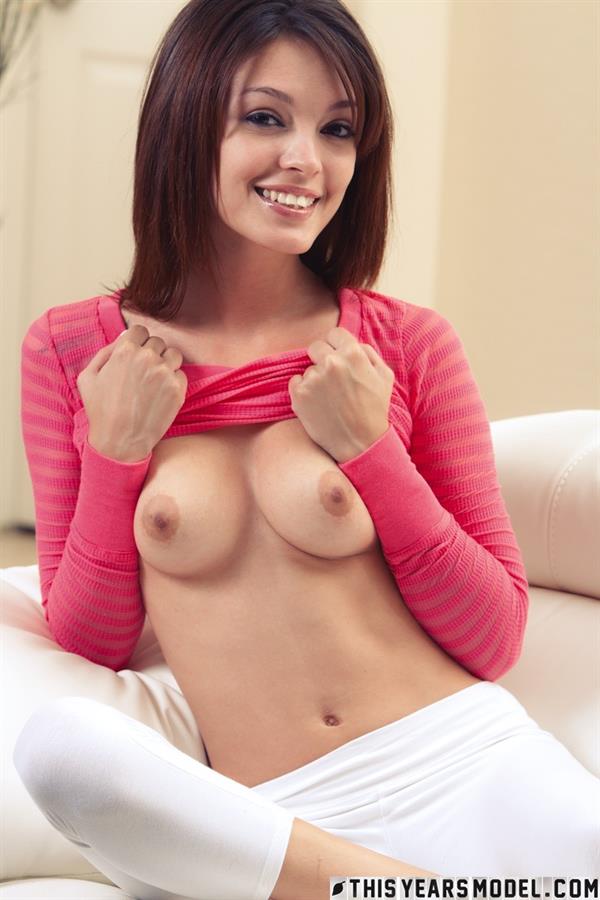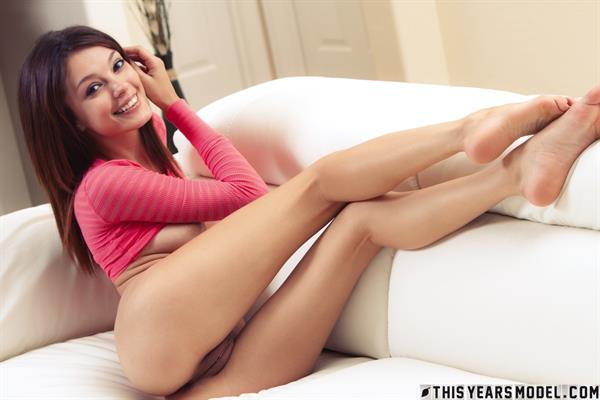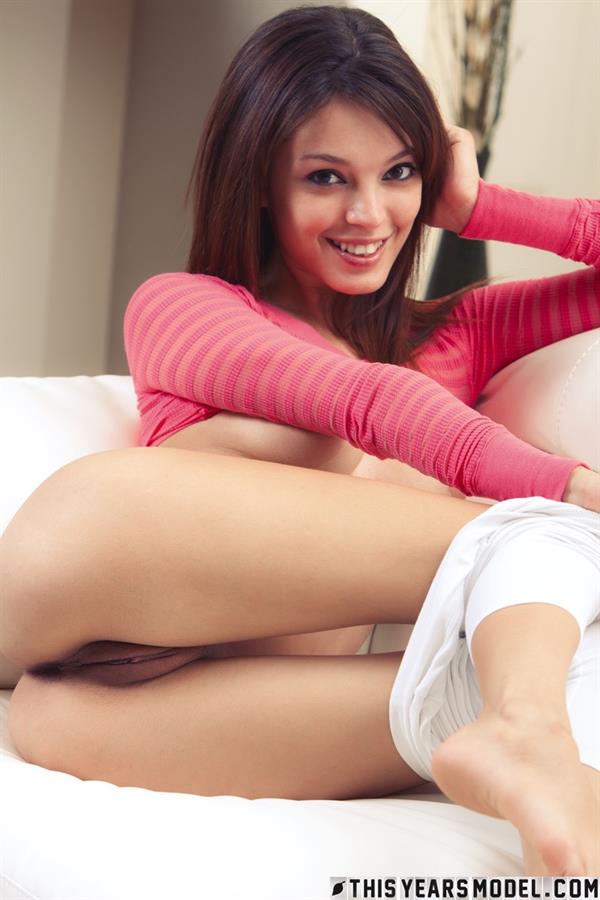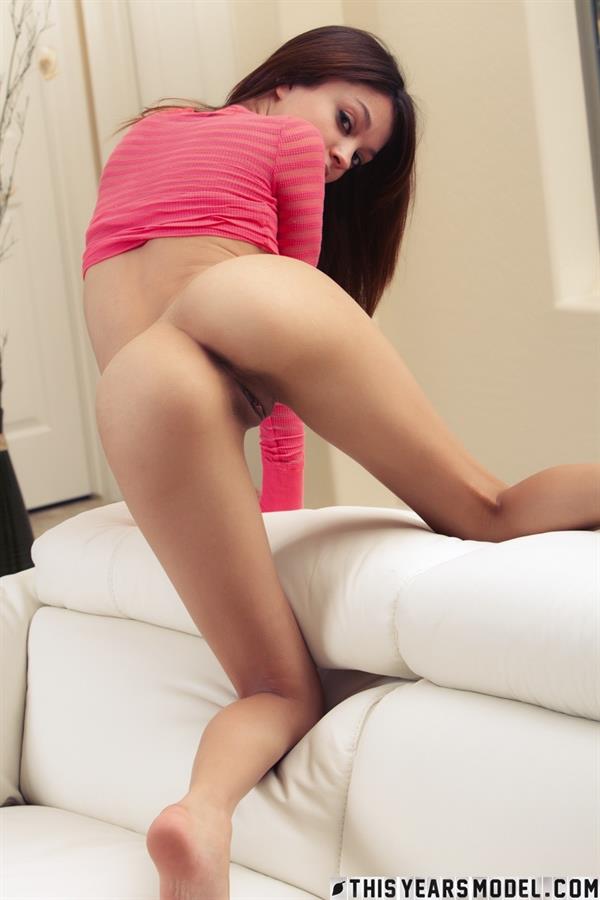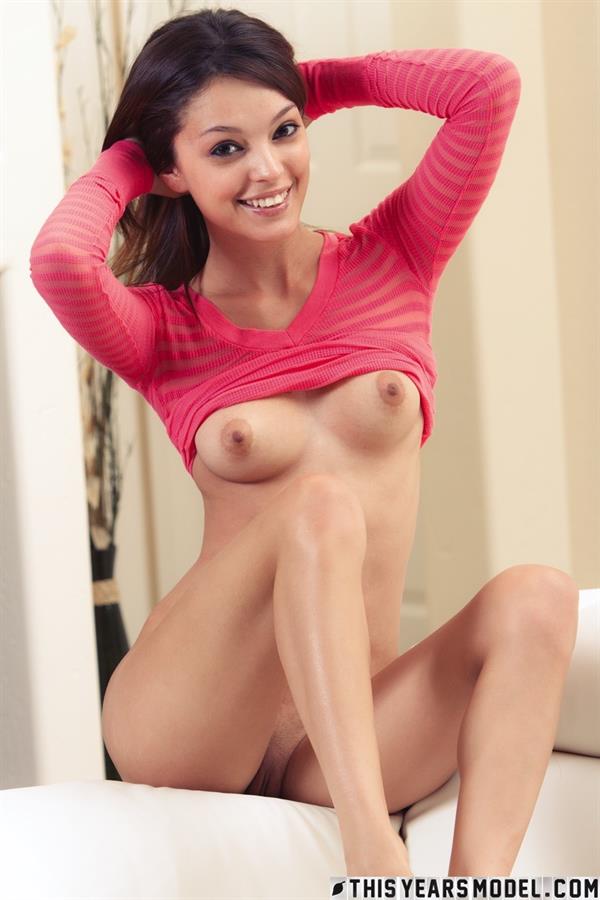 And those videos I mentioned: