Exotic and someone who you'd really give nice continuous thrusts.  Man, just one look at Aaliyah Hadid and your junior will go boing.  Like she's created to give men like us an instant hard-on.  Ah yeah…  A babe you'd bang in any given setting.  Anywhere, anytime.  Heck, she can even, we really think, make you risk it in a courtroom drama.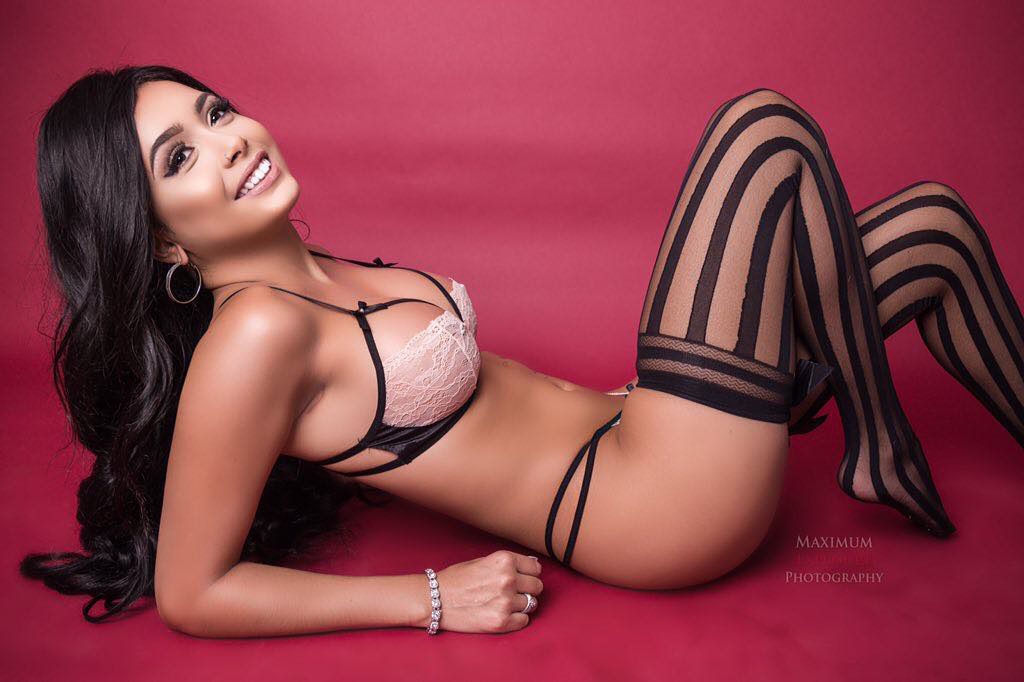 Ah, Aaliyah…  What we'd give just to have you for a night or two.
Who is Aaliyah Hadid?
This bosomy brunette is an American adult actress who entered the industry just last year (2017) at age 21.  She has appeared in more than 90 films and has since worked for companies and producers such as Dogfart Network, BangBros, Reality Kings, Mofos, Evil Angel, Elegant Angel, Wicked Pictures, Bangbros, Brazzers, Jules Jordan Video, Hard X, and Naughty America.
Before the Banging
Aaliyah Hadid was born on October 19, 1995, in "The Brick City" of Sanford, North Carolina. She is of Native American ( Cherokee ), Asian (Vietnamese), African American, and Caucasian descent.  She grew up, according to her, in a broken home, where her mother was a drug addict and her father was mostly absent.  Aaliyah frequently moved from place-to-place, claiming to have not lived in one spot for more than a year, and having moved up to 20 times during her life with her family.
"Contrary to popular belief, I'm not middle eastern. I'm actually black, white, Vietnamese, and Cherokee."
But she turned all those hardships around and she used it as motivation to take her education to its fullest potential.  You see, she attended the University of North Carolina on the Greensboro campus, where he studied Spanish, Political Science and Communication.  Aaliyah achieved success in this as she stated she was the first in her family to have attended college and not start a family as a teen.
Journey to Adult Acting
During her college years, Aaliyah supported herself by being a dancer and an escort.  After a dangerous experience living with her first 'sugar daddy', Aaliyah looked for other options.  Rather than return to college without a job, she searched online and found the adult entertainment website Sexy Jobs where she made a profile.  She was contacted by an agent and she flew to Florida to meet him.  She then discovered that the man was a pimp.  Aaliyah quickly left and went through a string of encounters with other pimps and a couple more sugar daddies before changing dance clubs and cities in which she worked (including moving from Miami to Fort Myers where she worked as an escort again).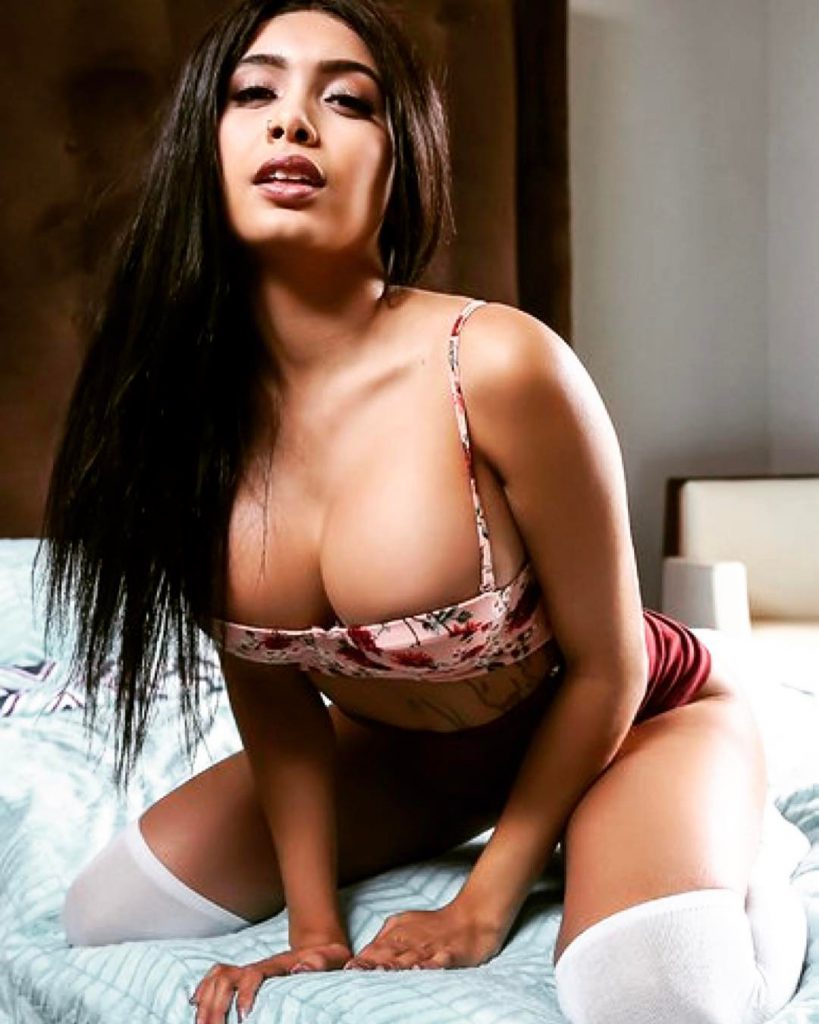 "I first joined the adult industry October 23, 2016, in Southern Florida.  I then moved to California to pursue a more professional adult industry career."
After that turbulent phase of her life (in which she was lost working as a prostitute in Florida with her pimp physically and psychologically attacking her), she was contacted by an agent from Hussie Models.  She accepted the offer and moved to Coral Springs where the company was based.  Her time with the agency was brief and she later joined the OC Modeling Agency.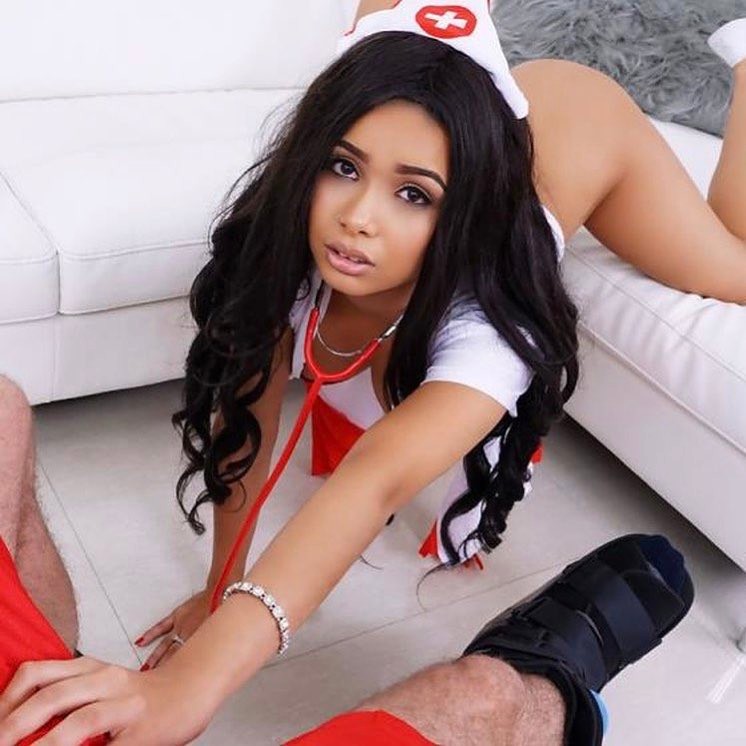 "I love what I do and I honestly couldn't see myself happier doing anything else. And yes my family knows what I do, they just want me to be safe and happy with my decisions in life."
Aaliyah Hadid Photos
Follow this babe on Instagram for an additional dose of her oh-so-bangable looks.
Also, please do check out our Aaliyah Hadid page for more of her.