This woman is not really an adult actress.  Or is she?  We really don't know.  All we know is that she deserves to be featured on our beloved website.  Yup, all because of her bodily goodness.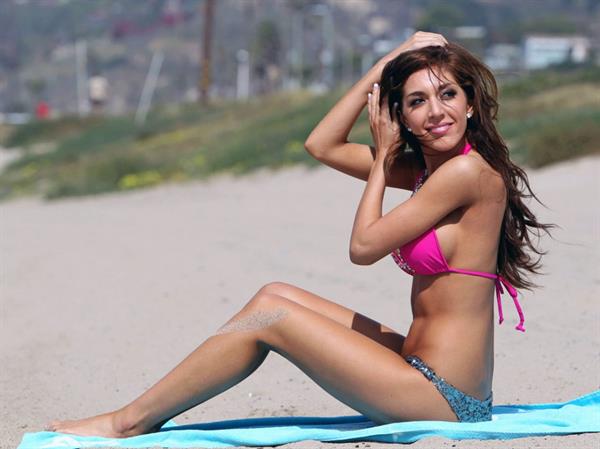 Farrah Abraham can still heat you up like the best of 'em.  And yes, she is considered to be one of the hottest MILFs out there.  Everything about her reeks sexiness.  Heck, even her attitude is sexy.  Oh, and we gotta' give her props for continuing with her sultry cam performances even though she's busy with her reality tv career back then.
Who is Farrah Abraham?
Farrah Abraham is an American reality television personality, best known as the break-out star of the MTV reality series '16 and Pregnant' from its first season.  She also became a main cast in the reality TV series, 'Teen Mom', which ran successfully for four seasons straight and was later revived under the title 'Teen Mom OG'.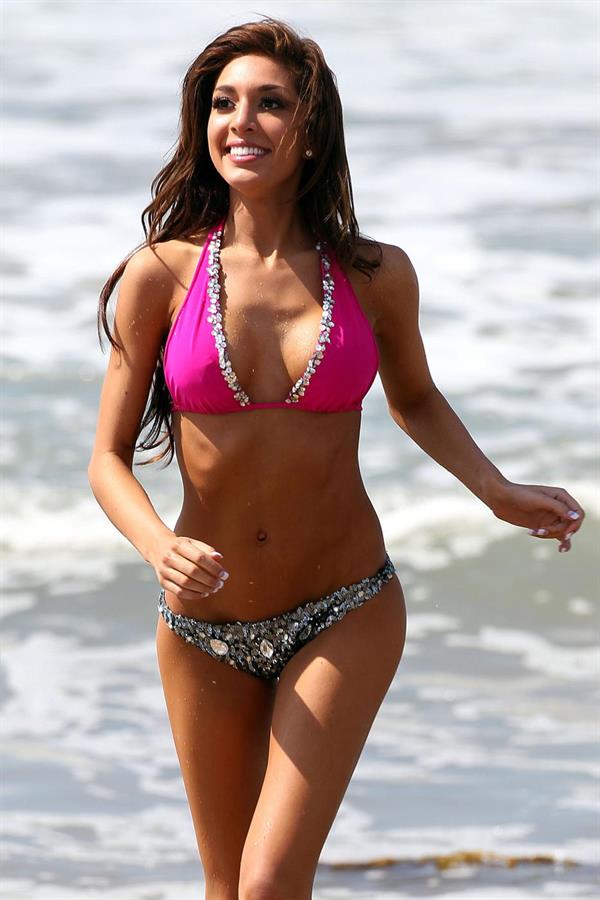 She has also appeared on the VH1 show 'Couples Therapy'.
Farrah is also a singer and she has released a studio album and a music video.  She is also an author and has released a memoir titled 'My Teenage Dream Ended' which was featured on 'The New York Times Best Seller' list.  She has also released a children's book titled 'Passy Perfume' and a set of three books that she defined as "erotic romance trilogy".  Farrah is also passionate about cooking turned "momtrepreneur" with her Hot Pepper Italian sauce 'Mom & Me'.
Her Early Life
Farrah Lynn Abraham was born on May 31, 1991, in Omaha, Nebraska.  Her father is of is Syrian, Lebanese and Italian heritage while her mother is of Danish, German, and descent. Farrah was raised in Council Bluffs, Iowa, by her parents who later divorced in 2010.  She had a rough childhood and a troubled relationship with her parents.  They would often beat her with a belt, leaving cuts, bruises, and scars.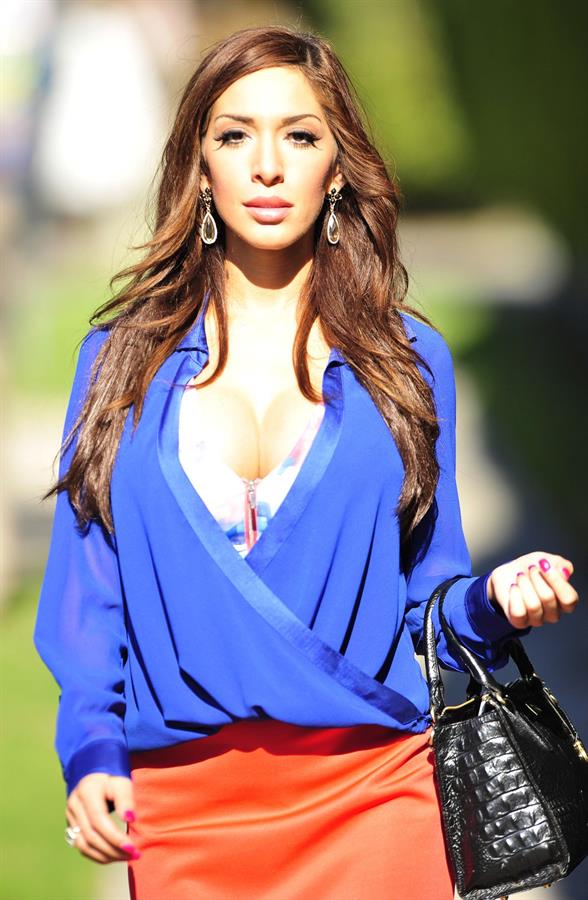 During her school years, she was a cheerleader and aspired to be a model and a cook.  After the news of her pregnancy started to spread, she decided to drop out of school and completed her education at a community college.
Career Journey
Farrah Abraham made her television debut on June 18, 2009 (at 16 years of age), in the second episode of the MTV reality show '16 and Pregnant'.  She immediately rose to fame sharing her experience of being a teen mom, loss of her on-and-off boyfriend Derek (two months prior to her daughter) birth, and the first few months of motherhood.  A few months later, she was selected as the main cast of the spin-off series 'Teen Mom', along with other girls who appeared on '16 and Pregnant'.  The series documented the first few years of the lives of the casts following motherhood.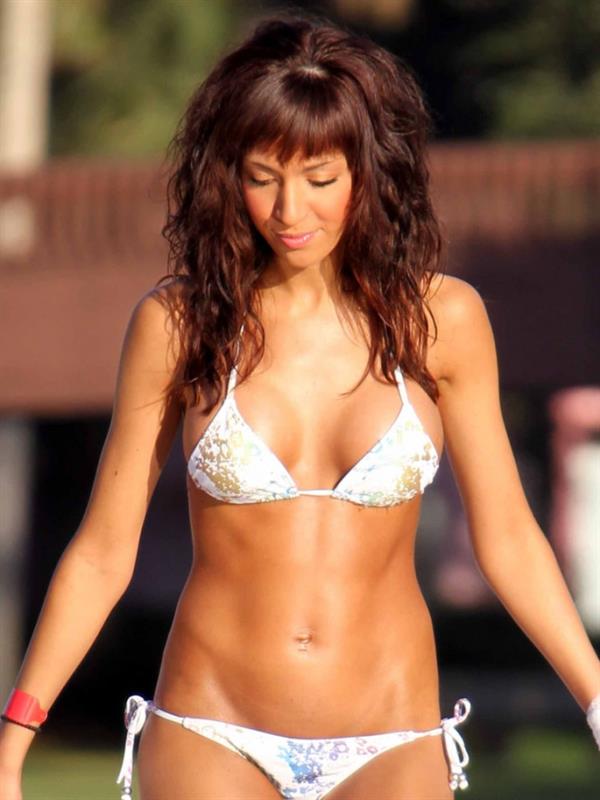 As she became more and more famous, she decided to pursue her passion for cooking and took a course in culinary arts and management at the Art Institute of Fort Lauderdale in Florida, in 2011.  After earning her degree, she launched the 'Mom & Me' pasta sauce line.  Farrah also tried her luck as a singer with the release of her debut studio album 'My Teenage Dream Ended' on August 1, 2012.  The album was followed by a memoir with the same title, which released on August 14, 2012.  The book got mixed reviews, while the album received an overwhelmingly negative response from the critics who even labeled her single 'On My Own' as one of the worst works of pop music ever made.
Couples Therapy and Teen Mom OG
In January 2014, Farrah became a main cast member in the fourth season of the VH1 reality television show 'Couples Therapy'.  Farrah was the only cast member in the show's history to appear without a partner. In February 2014, the TV special 'Being Farrah' was released as a follow-up to 'Teen Mom'.  It was accompanied by special episodes on other 'Teen Mom' casts.  The success of these shows prompted the producers to think of reviving the original series.  Despite some cast members being against Farrah's inclusion on the show due to her adult film history, she was recast in the revived series 'Teen Mom OG' in 2015.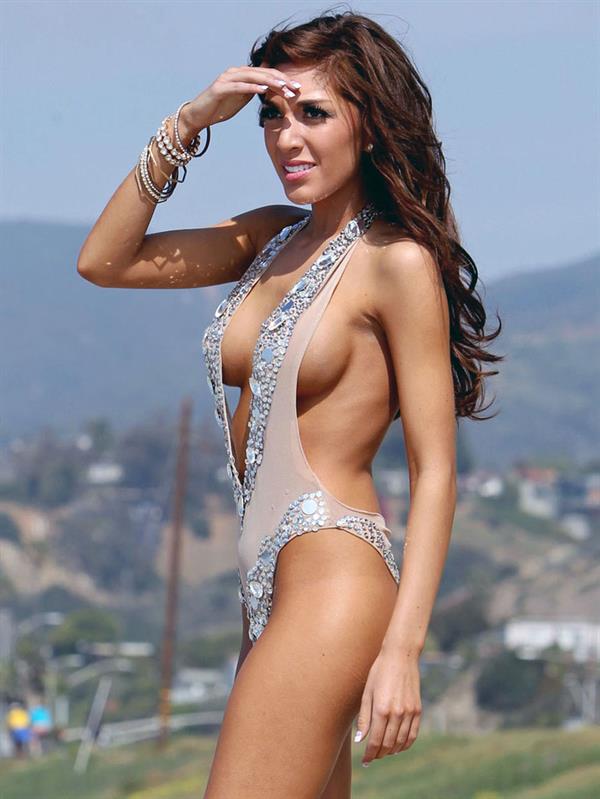 Over the span of her blossoming career, Abraham has graced the covers of top magazines, such as Us Weekly and Life & Style. The reality star has also been featured on dozens of commercials and networks, including ABC, WE, VH1, MTV, Bravo, E!, FOX, NBC and many more!
Hot Curiosities
Farrah started dating Derek Underwood in 2006 and became pregnant in early 2008, at the age of 16.  The couple split soon after, but her mother denied her an abortion as it was against her personal beliefs.  Farrah was eight months pregnant when her estranged boyfriend died in a car crash on December 28, 2008.  She later said that despite their separation, he was her 'first love' and her 'only true love'.  On February 23, 2009, she gave birth to their daughter, Sophia Laurent Abraham.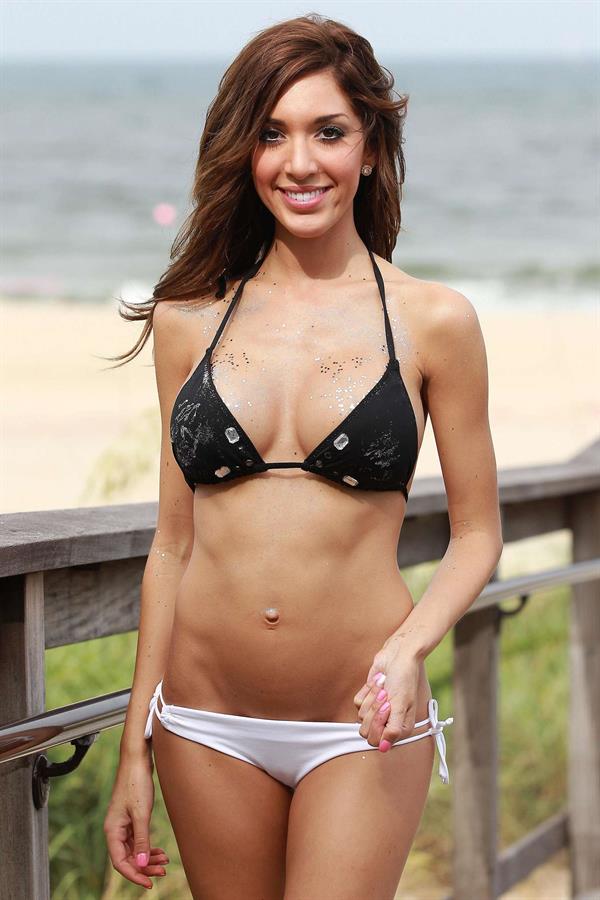 She represented the US, appearing on the sixteenth season of British reality television series 'Celebrity Big Brother' on August 27, 2015.  After spending 23 days in the house, she was evicted on September 18.
She aspires to turn her love of writing into a screenplay to produce her first feature film based off of her best selling memoir.
In the past, Farrah has sold plastic molds of her vagina, written a number of erotic novels, and raked in thousands charging top dollar to perform at high-end strip clubs.
Controversies
Farrah's mother was arrested and charged with assault in January 2010 following an altercation with her which resulted in a physical fight, leaving her with multiple cuts to the right side of her mouth.  Farrah describes this as a turning point in her life as this was the first time she stood up to stop the physical abuse.
On March 2013, Farrah was arrested in Nebraska for suspicion of driving under the influence of alcohol and pleaded guilty in June to avoid a jail term.  She was sentenced to six months probation, $500 fine, and six months of court-mandated sobriety tests.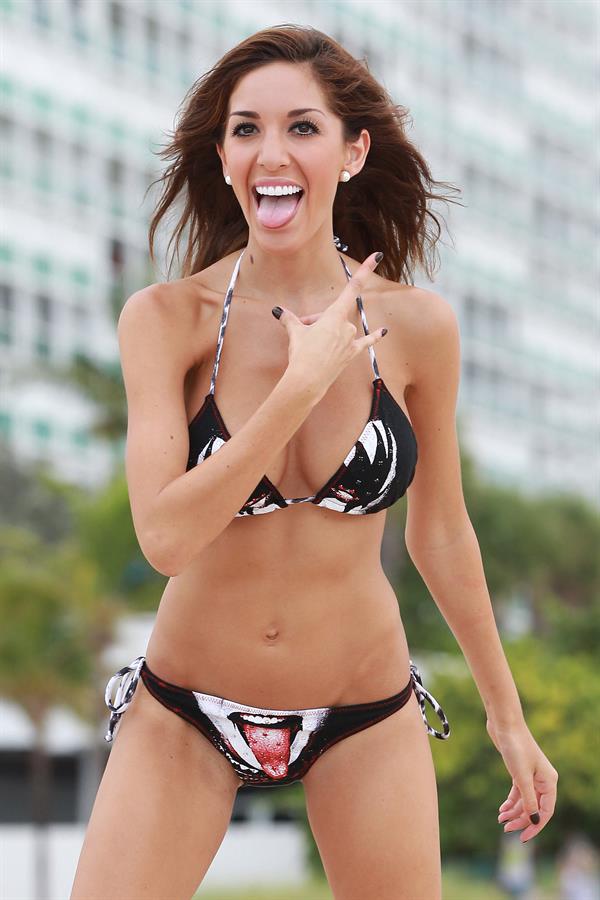 Farrah has alleged that she was raped, drugged and abused by porn star James Deen, leaving her so traumatized that she has undergone intensive therapy.  She claimed in an exclusive interview with Daily Mail Online that Deen was 'abusive, pushy and manipulative' over several months in 2013 when they were casually dating.
"James Deen raped me for his benefit of fame.  He conspired against me with others that I thought were my friends at the time and that was very hurtful."
Farrah Abraham Gallery
Check out our Farrah Abraham page for of her super sizzling photos.