Alyssa Arce was crowned Playboy's Miss July 2013. That was more than six years ago.
Today, she's one of the girls making fans go wild in Glory.
Alyssa Arce was already a household name before her fame shot up another few notches. The world instantly noticed her when The Beib's decided he'd have some fun with her in Ibiza.
From that day on, Alyssa became an unforgettable face in a sea of beautiful women.
"I'm a tomboy. I love cars and four-wheelers. In my life, I'm looking for a way to combine kids, traveling, and fashion."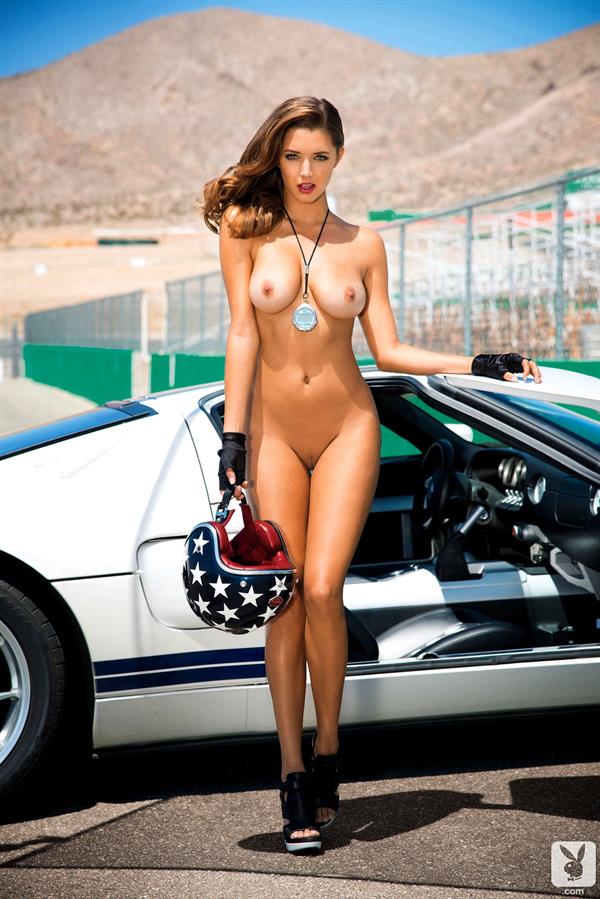 Alyssa Arce's Vital Stats
It's uncanny how Alyssa Arce and Blake Lively look so much alike. Put Alyssa in the movie "The Shallows" and no one'd notice. Except perhaps, the fact that she has bigger boobs than the mainstream actress. Needless to say, she's a very sexy girl.
Height: 5'8"
Weight: 121 lbs
Measurements: 34D – 25 – 34
Hair: Light Brown
Eyes: Hazel
Alyssa Arce, for all accounts and purposes is a very pretty girl. Her face is perfect for any magazine spread.
Alyssa Arce's all natural boobs are a thing to behold. Those generous globes are topped off with tan nipples that some Canadian probably enjoyed for an entire night.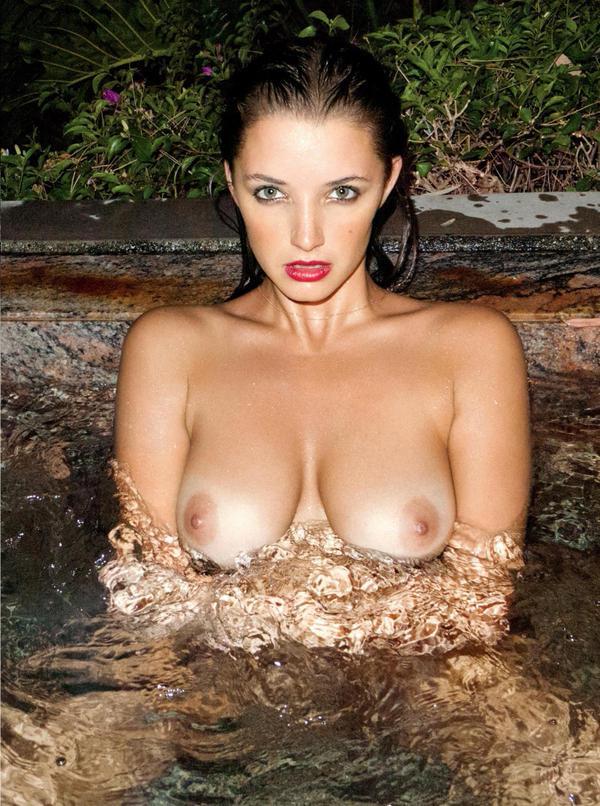 She keeps her pussy totally shaved to show off one of the few places where fat is acceptable on her body.
Last, but not least, that ass. No wonder she got invited almost immediately to a rich boy's yacht looking to smack it all night long.
Early Life
Alyssa Arce was born Alyssa Maria Arce on February 27, 1992 to Abraham Gustavo Arce and Melissa "Lisa Arce. She is of Honduran and American descent. Her mom is from Georgia.
She grew up in North Myrtle Beach. From an early age, she was exposed to all the car races and shows happening in and around her locale. She also grew up near a race track so that explains her love for all things that go fast.
Aside from racing Go-Karts, she also figured heavily into contact sports and soccer. This girl isn't your prim princess waiting to be rescued. Wait, she was also in the cheerleading team so she's not really that much of a tomboy.
She went to Myrtle Beach High School. After finishing her studies, she moved to Miami.
She had initially planned to attend fashion school or pediatric dentistry. But first, she needed the money to fund her education.
So she signed up with the Wilhelmina Modeling Agency.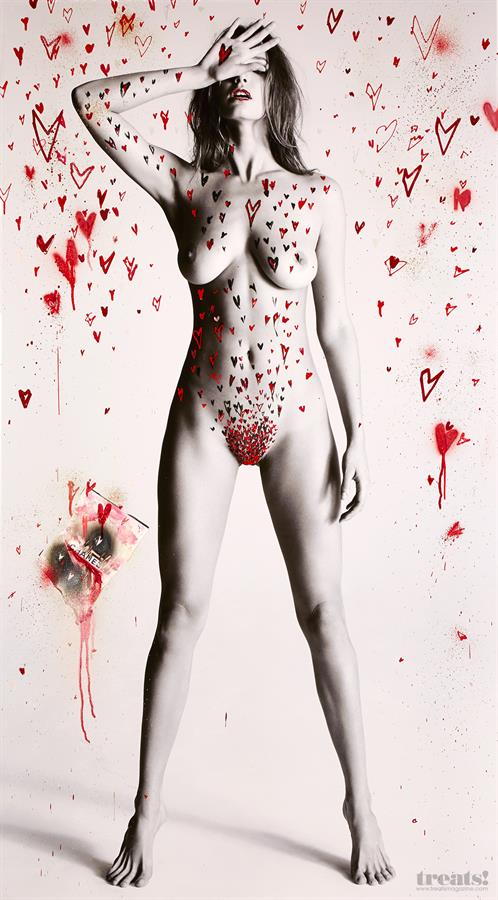 That eventually opened up the doors for her future success.
The Road To Becoming A Playmate
Alyssa modeled for the Wilhelmina and Ford agencies before she took on the suggestion of friends to try modeling for Playboy.
She was a natural at posing. This eventually lead to nude photography attracting future scouts that would lead her to becoming a Playmate.
She was always comfortable about being nude. So becoming a Playmate was a natural course of action for her.
With an open mind, an easy-going personality and a self-driven mentality, Alyssa set forth to conquer the industry. That determination paid off well in the end. She became Miss July 2013.
She was also named December's "Would Wife" by FHM magazine in 2013.
Gypsy Playmate Finds Her Way To GLORY
Alyssa Arce has always loved traveling. Her fame as a Playmate helped her secure a spot in GLORY as one of the featured girls. She now divides her time between New York, Miami and Los Angeles.
Her work in GLORY takes her everywhere else. She admits her gypsy like lifestyle has caused some problems at home. Especially with her dog Kola L.
But she has to do it because that's the nature of her work. She has taken the art of packing to a new level after living out of suitcases for several years.
And as long as she has her iPad, headphones, hand and face moisturizer, travel neck pillow, and chapstik, she's a happy gypsy traveling all over the world.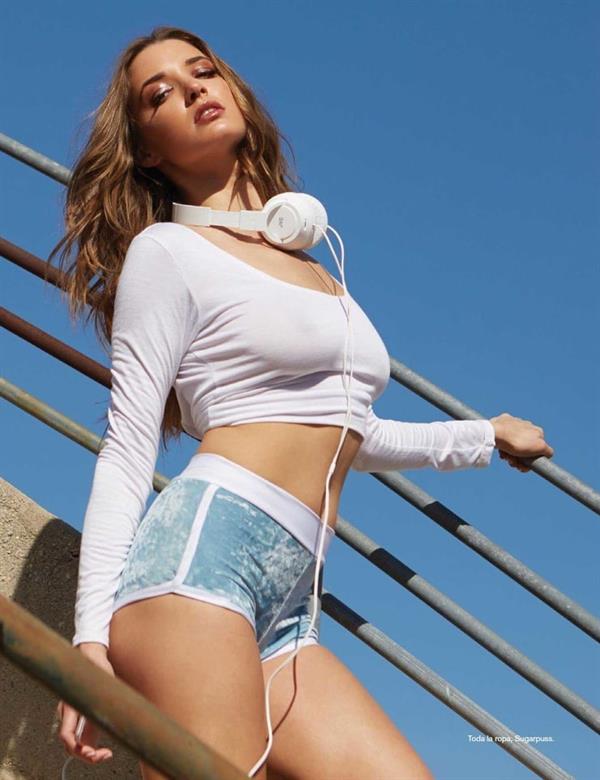 We Almost Lost Her To Bacteria
Alyssa Arce almost died because of Bacteria Meningitis. She had contracted the disease in one of her many travels. She only had hours to live before getting rushed to the hospital. There, she suffered 3 strokes that left her with optic eye damage. Thankfully, after three weeks everything cleared up.
Get In Touch With Actress On Social Media
Alyssa Arce is famous on Instagram. She has hundreds of thousands of followers. If you want to get in touch with Alyssa Arce, here are ways how:
Twitter: @MissAlyssaArce
Instagram: @Miss_AlyssaArce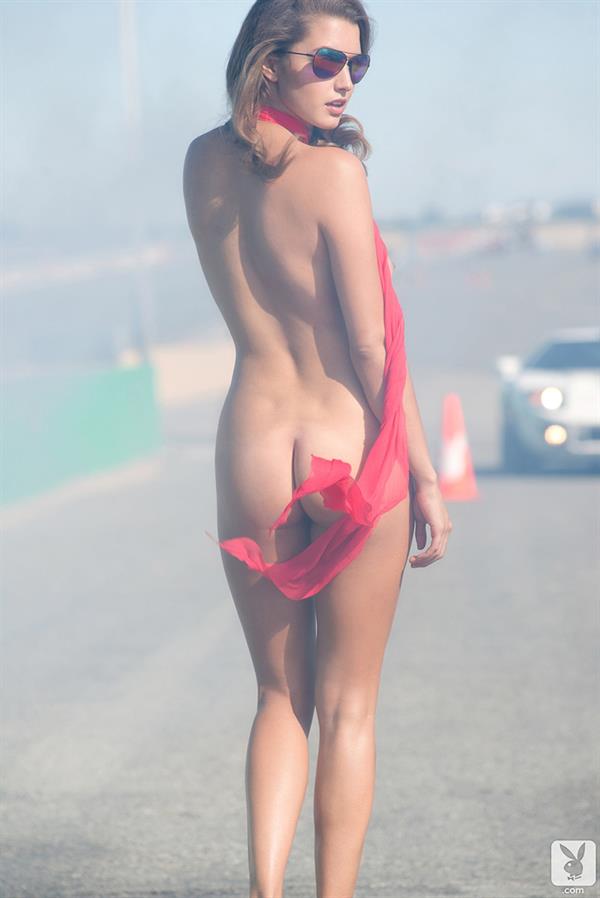 Want More Girls Featured? Leave A Comment Below And We'll Do It!
Related Questions:
Did She And Justin Beiber Go Out?
There was that one time in 2014 when Alyssa was in Ibiza that the infamous child sensation invited her to his yacht. This was when the Bieb's was still with Selena Gomez. Technically, this was a fling that should have been forgotten. Too bad pics are still out there reminding everyone of that time.
What Type Of Car Does Alyssa Drive?
Alyssa Arce is a self-confessed speed demon. She likes fast cars. She has sports cars thanks her earnings from Playboy and Glory. Aly takes advantage of each chance she gets to get behind the wheel and just outrace the rest of the world, drowning everything out with the engine's roar. Whatta girl!
Can She Fight?
Being a Glory girl who's heavily involved in the Fight industry, you'd expect Alyssa to know a thing or two about fighting. She knows more than that. She's one of the best fighters among all the women there. She's actually good enough to get in the ring and throw down instead of holding up a card.
In Conclusion:
It's been 6 years since Alyssa became Playboy's Playmate Of The Month. Thanks to Glory, she remains relevant to this day.
She's never far from anyone's mind because she's always managed to reinvent herself each time. Her constant public exposure makes her an unforgettable face.
Perhaps the Beibs is still thinking about her.
More Pics: