This foxy lady with a bright smile will turn you one like it's the Fourth of July.  Yup, you'd definitely feel fireworks between your legs.  Man, Aidra Fox's hot looks here are truly something.  Her appeal is just too much.  Like she was born to fuck.  Really.  Just look at that "waiting for you to bang me" beauty…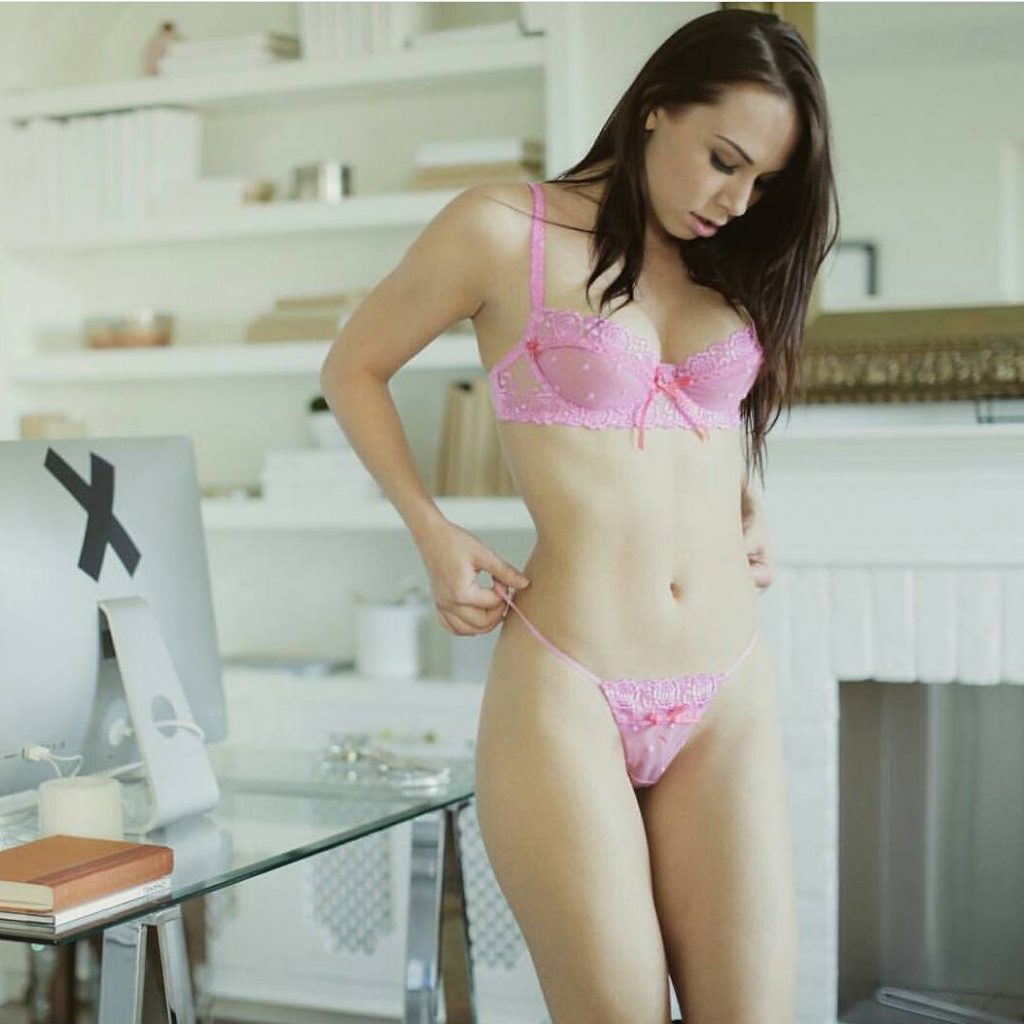 And suddenly you felt something hard, eh?  Don't worry, chum.  You're not a perv.  We too, experienced that while looking at her photos.
Who is Aidra Fox?
Aidra is an American adult film entertainer who has appeared in top adult websites and features from production companies such as Evil Angel and FM Concepts.  This all natural, 5'7″, 32C-28-34 babes was also Twistys Treat Of The Month for August 2014, Penthouse Pet Of The Month for October 2014, and VIP's Delight Of The Month February 2015.  She also did pictorials for Hustler magazine in June 2014 and again on April 2018.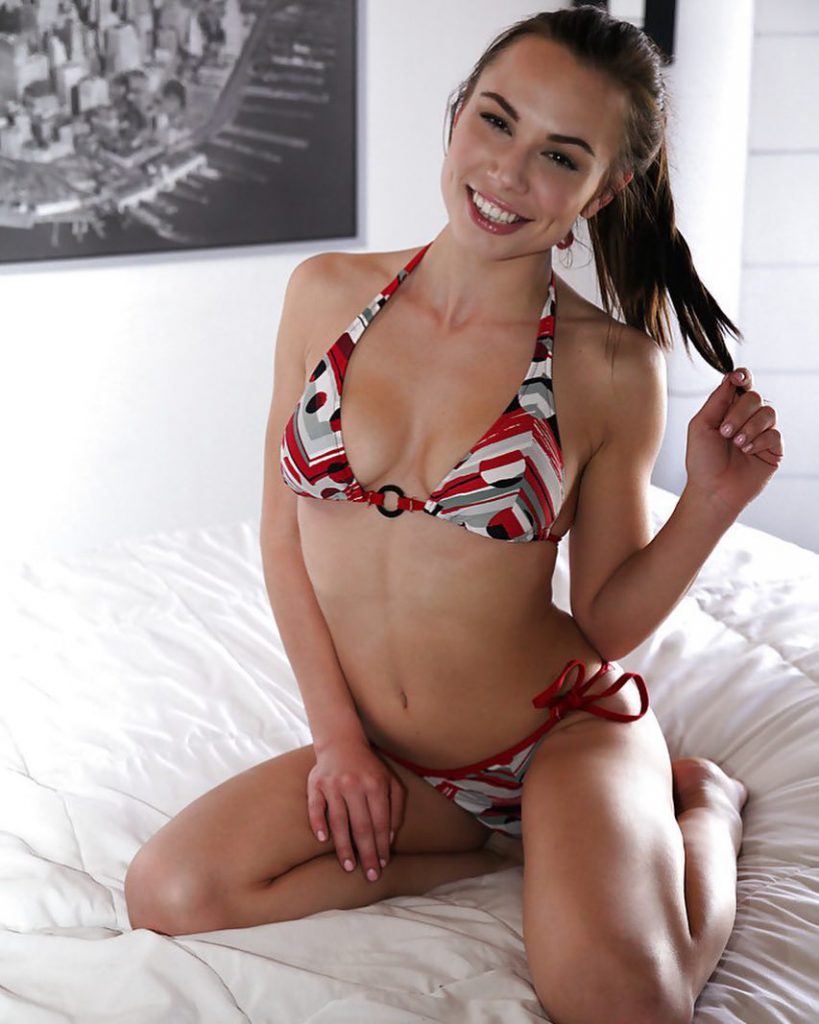 Aidra also won numerous awards from both AVN and Spank Bank.  Her most recent was Gloryhole Guru of the Year (2018) from Spank Bank Awards and Best Oral Sex Scene from AVN Awards.
Life Before The Onscreen Banging
Aidra Fox was born on September 25, 1995, in Milwaukee, Wisconsin.  She is of Czech, German, and Polish descent.  She grew up in the countryside and enjoyed doing such outdoor activities as fishing and going to bonfires with her three older sisters and one younger sister.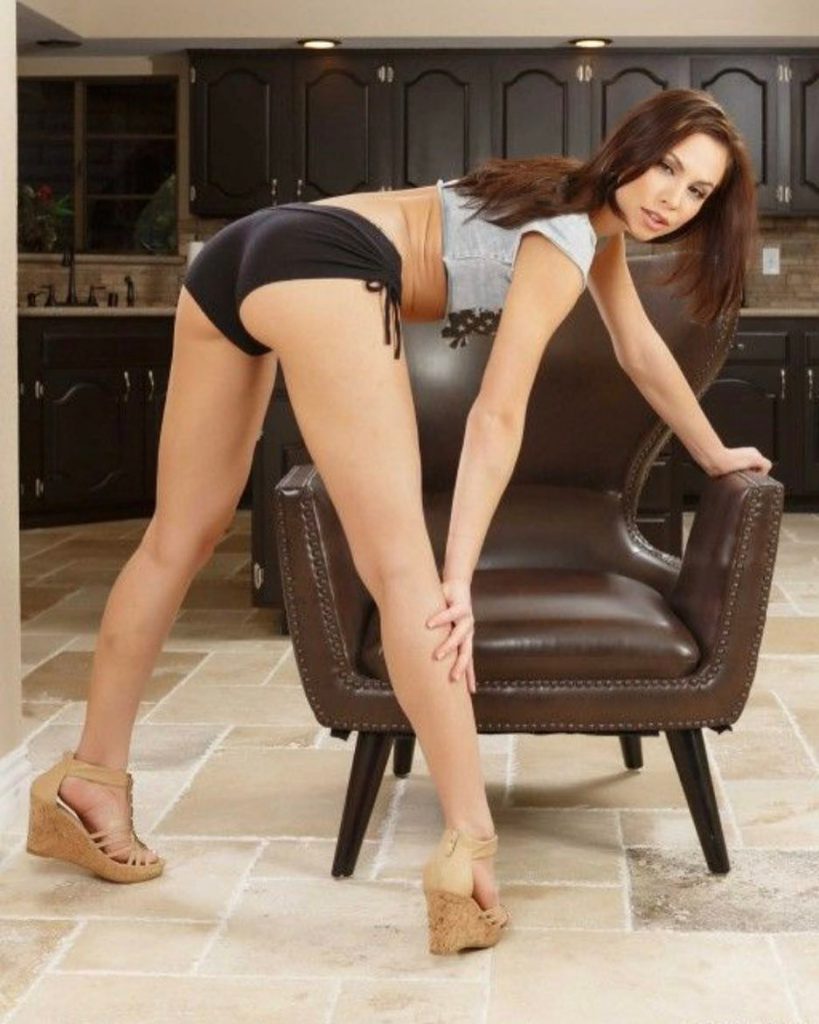 Career Start
Aidra entered the adult entertainment industry as a webcam girl.  Her agent talked to her for 2 hours before finally convincing her to do it.  It was natural and easy for her as she has always been very sexual.  Within just two years in the industry, she has already filmed for some of the most famous companies in the industry.  She also took part in films and scenes for adult websites such as Brazzers, Twistys, Digital Desire, Reality Kings, and Naughty America.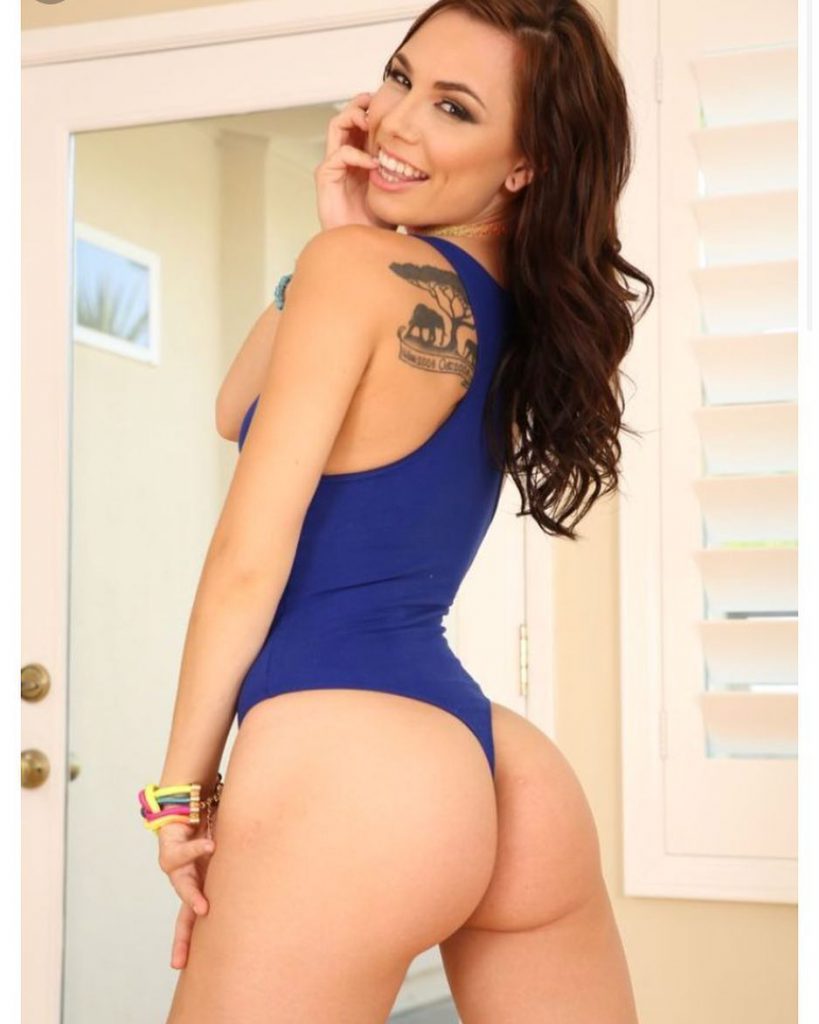 Hot Curiosities
When not busy filming, Aidra enjoys hiking, yoga, and going to the beach.
She's is also a fan of tattoos and she has a rose on her upper back, a rose on her right hip and a writing on the inside of her left wrist.
Her two older sisters are very supportive of her (one of her sisters is a makeup artist who helps her with the makeup before shooting).  Her parents know about her porn career as well but her dad isn't really happy about it.
If she hadn't become an adult actress she would be trying to go to school for Oceanography.
In the future, she hopes to become a director of adult films and also an agent.  She says she wants to stay in the industry because she feels comfortable there.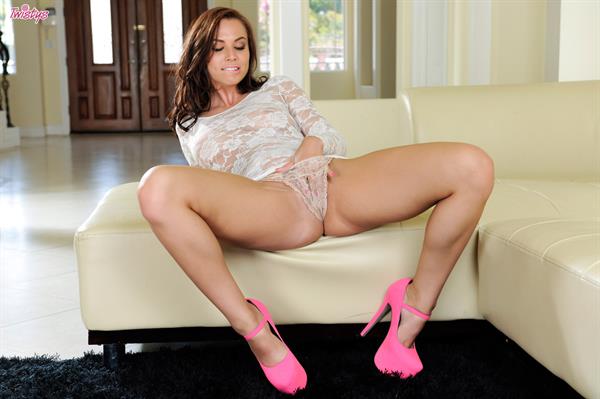 Aidra likes hip-hop and ambient music and her favorite movie the Secret and then Insidious.  Yup, she a huge horror fan.  As for her favorite TV shows, she likes The Strain as it's pretty gnarly according to her.
She also plays video games and Prototype (Oh yeah! Alex Mercer) is one of her favorites.
Sex Talk
Adria lost her virginity when she was 13 to a boy who was a couple of years older than her.  She never became promiscuous after and she had only slept with 3 guys prior to joining the adult industry.
She also dated girls and was in a long relationship with a girl, before she moved to Miami and decided to experiment sexually.
Her favorite position is 'spoon' and she masturbates twice a day using her Hitachi.
She learned to deep throat when she was still in her teens.
"When I was in high school, I watched everybody else doing it so I thought that was exactly how you had to do it.  So when I gave my first blowjob, I just shoved it down my throat."
Adria is a swallower and she really prefers being cummed in her mouth.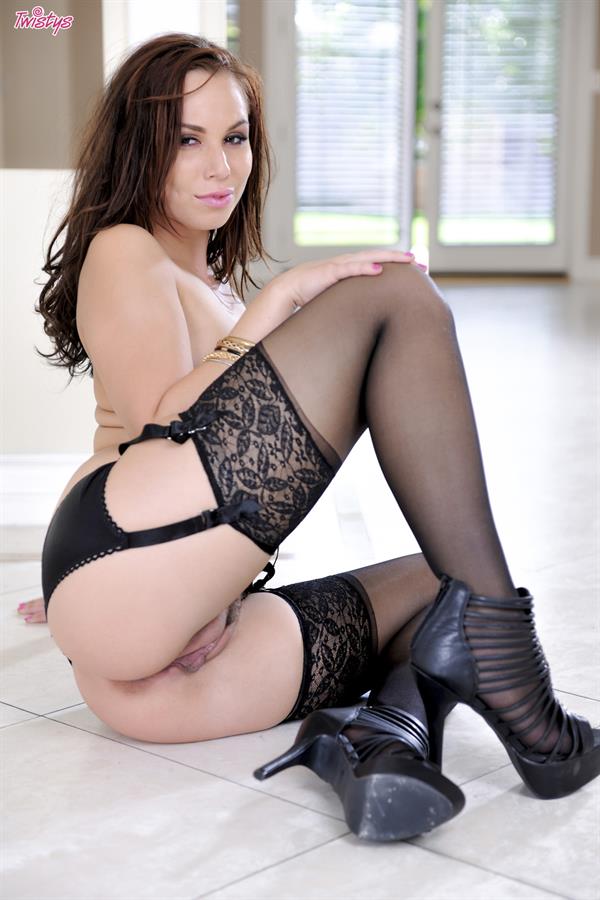 "I love it when it's down my throat When they shoot it all the way down and you can feel it going down."
She also had a one-time sexual experience with her teacher when she was in the 7th grade. But let's let her tell that story…
"It was during a tornado drill.  He said, 'Get down on your knees,' and I said, 'Whatever you want.'  Then he said, 'Bend over and put your hands over your head,' and I said, 'If you please.' And he overheard it!  About 2 weeks later, he pulled me to the side and we talked for a little bit.  He asked me for my number and about a week after that, we were fucking in the science room."
And that teacher was her second guy.
Adria also loves doing anal and the kinkiest she's ever done (aside from the teacher encounter) was put a leash on her boyfriend, have him walk around with her and have him bark at her command.
Adria Fox Photos
Follow Adria on Instagram for her newest hot personal uploads.
Also, do check out our Aidra Fox page for a good amount of her hot pictures.