This voluptuous babe is a treat for all you exotic Asian lovers.  Tomie Tang packs a physique that could take the roughest thursts.  And boy, she sure looks ultra tight…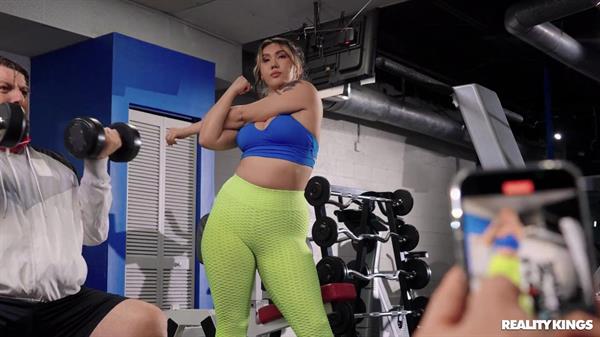 This curvaceous beauty is perfect for the cold weather.  When you are just tired of all the bullshit at work and you just want to go home to a hot meal and bang an equally hot woman…  she sure would come to mind.  Now, let's get to the hot, fun stuff.
Who is Tomi Tang?
This tall (she stands 5 feet, 9 inches), 41-30-44, all-natural babe is an American-South Korean adult actress.  She says she was born in the US but grew up in South Korea. Her dad (her mom is Korean) was in the US military and they moved around a lot.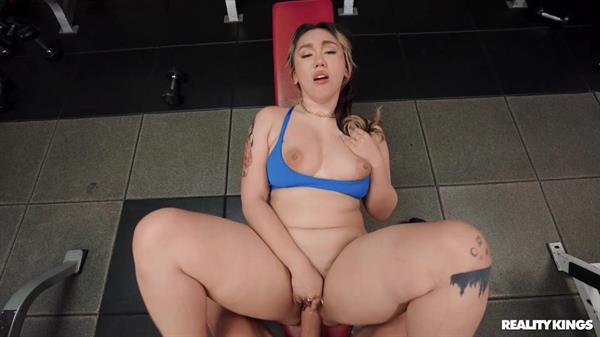 "I moved to the US when I was a teenager and I studied journalism and anthropology in college.  I got my undergrad degree.  I actually worked as a news reporter and host for a college radio station for a pretty short time.  It was a local NPR affiliate station.  I also worked as a non-profit. I was really into journalism and community service.  That was originally what I thought I'd be doing for the rest of my life."
Career Journey
Tomie was a stripper during college and says that that's where the money was.  She was also passionate about her normal jobs but she didn't get paid like when she was stripping.
"So, I was a dancer and me and Emma Magnolia were actually friends before either of us was in the adult industry.  She encouraged me to work at the club with her as an entertainer.  She taught me how to shake ass on stage and she gave me a crash course.  Then the pandemic started and the clubs closed.  I got laid off from my other jobs so very quickly I was unemployed.  Emma told me she was getting an OnlyFans and I thought, 'maybe!'  I was kind of shy about it at first.  I was worried that my parents would find out and what other people would think.  She started to do well and I also started to get over being judged by other people.  So I started an OnlyFans and here we both are!"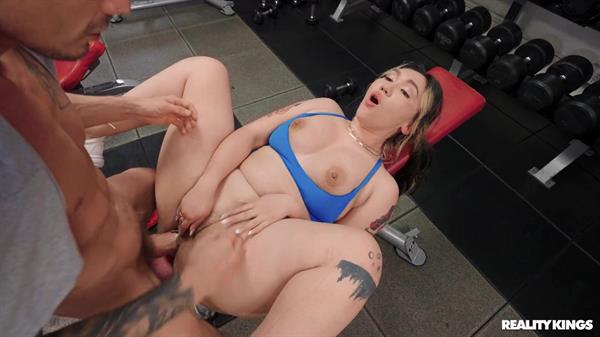 As for her stage name…  Well, she is a manga fan and loves Junji Ito.
"He has a character who is a very femme fatale seductress, succubus type of character.  She's a really popular character, one of my favorites and her name is Tomie."
Hot Curiosities
Tomie likes tattooed guys and is also into attractive but nerdy guys.  Personality is important to her as well as having unique hobbies or interests.
As for girls, it's the same.  Off-camera, she likes to go vintage shopping with her friends.  She is also a reader and is into video games.
Tomie listens to a wide range of music and is right now into indie.  She also likes indie R&B too.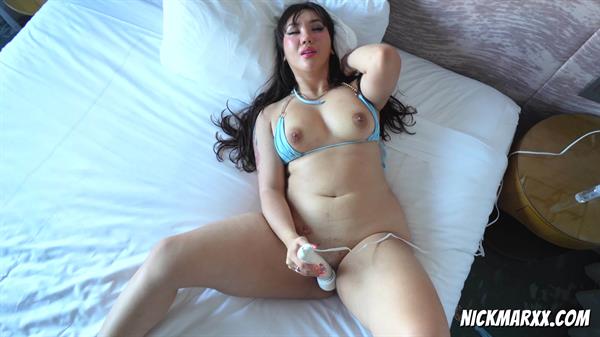 Her favorite movie right now is Everything. Everywhere.  All At Once and her favorite TV shows are Beef and The Last Of Us.
Tomie, though she lived for a long time in South Korea, speaks English fluently because she went to American schools her entire life, she said…
"It's not really like English is my second language.  It's interesting because when you're a military kid, you live in the country but you go to an American school."
Sex Talk
Tomie is a very sexual person even before she joined the industry.  According to her, it all started back in college…
"And I feel like I only started to get in touch with my sexuality in college-ish.  In high school and growing up, I was very repressed.  I grew up in South Korea and even things like PDA's are very, very toned down in Asia compared to America.  That had an influence on me.  I had strict parents but when I got to college, I had more independence."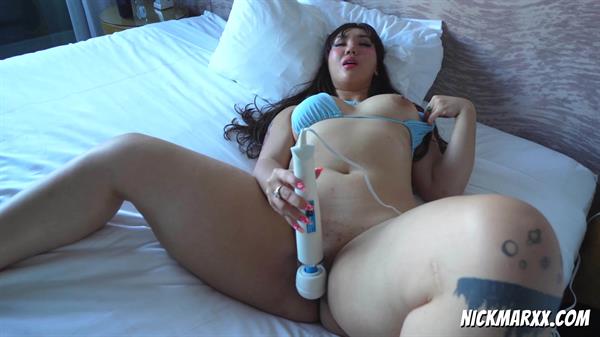 Tomie's first time with a girl was when she was 14 and she has slept with over 20 partners prior to her adult career.
Her favorite position is doggie and assertiveness turns her on the most.
"I feel like I'm submissive so I like being doomed.  I like a little bit of choking, I like the hair pulling and, even with domming, I like intimacy so I like being whispered to in my ear and things like that."
She masturbates a lot and she likes to do it in front of a mirror because she likes to watch herself.
Tomie loves facials and the kinkiest she has done is…
"I had sex with my partner at the time in front of all of my friends and a bunch of strangers at a sex club.  I don't know if that's the wildest thing but that's what I can think of right now."
Tomie Tang Gallery
Follow Tomie on Instagram for her latest hot personal posts.
And don't forget to visit our Tomie Tang page for more of her nudes.