She looks fresh and at the same time, dangerous.  Oh, that combination is just irresistible.  So yeah, Whitney Wright here is irresistibly hot.  Just look at her…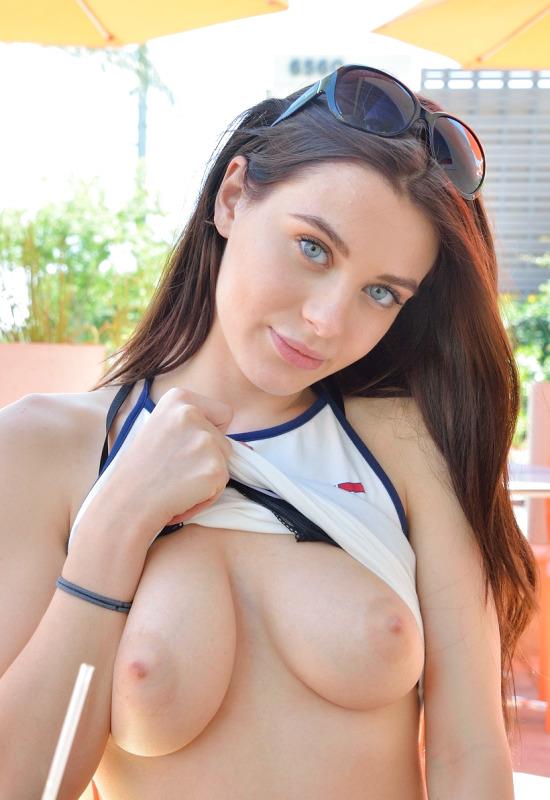 We know you want to see her gallery right away.  But please, before you do that (or marathon her videos), I suggest you get to know her a little more.  Because it can get hotter.  Believe me.  Especially if you get to the 'Sex Talk' part.  That would totally fuel your imagination.
Who is Whitney Wright?
This 34B-25-36 babe is an American adult actress and writer.  She was born on September 20, 1991, in Oklahoma City, Oklahoma.  Growing up, she attended a private Christian school where she played a lot of basketball and volleyball.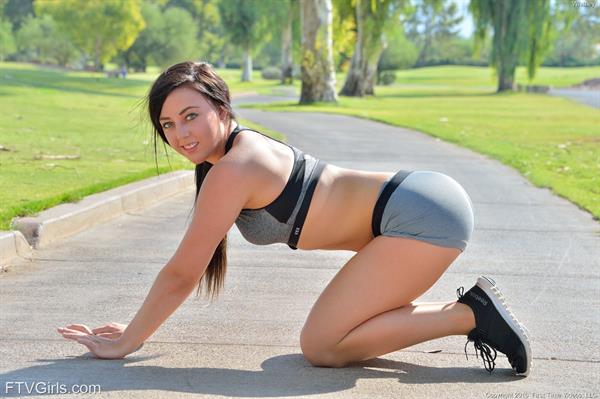 She originally wants to become a nurse but because of reasons unknown, she went to the other side of the business world.  The hotter side.  Yup, she, for a year, was working as a stripper because she loves dancing and showcasing her exceptionally flexible body…
Career Journey
But in 2016, she went over the yard and began a career in the adult industry.  And in a very short span of time, she shot a number of scenes and that brought her popularity among both the audience and the producers.  She was nominated for Hottest Newcomer of 2017 (AVN).  Since then, she was she worked for Evil Angel, Adam & Eve, Mofos, Digital Sin, 3rd Degree, Naughty America, Tushy and many other porn production studios.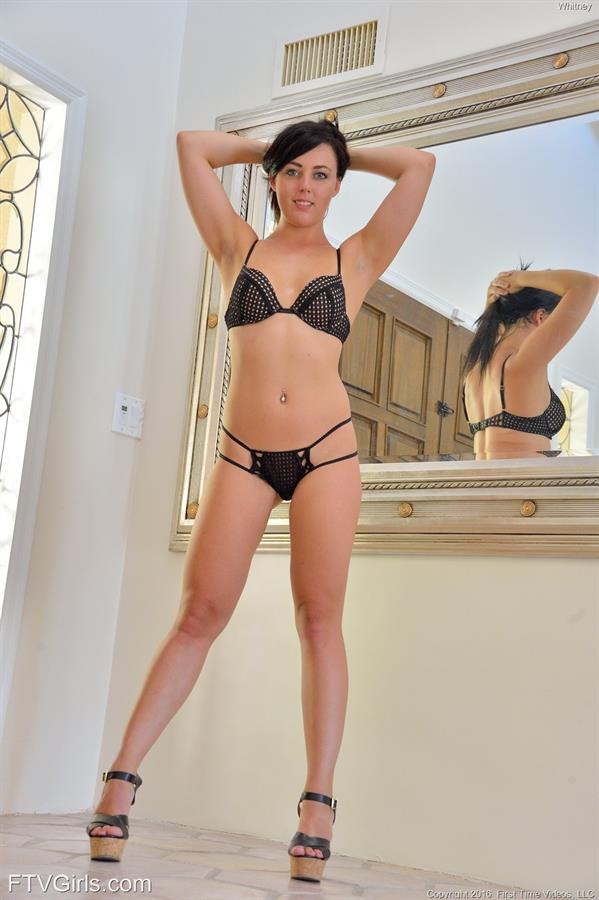 Hot Curiosities
Whitney is often compared with the young Sophie Dee because of her looks.
In 2017, she made the move to Los Angeles because she loves the ocean and beaches.
Whitney travels a lot and that's one of her obsessions.  She has visited 13 different countries in just one year!
She likes to listen to hip-hop and rap, reggae, and jazz music, but she also likes classics, such as Aretha Franklin and Frank Sinatra.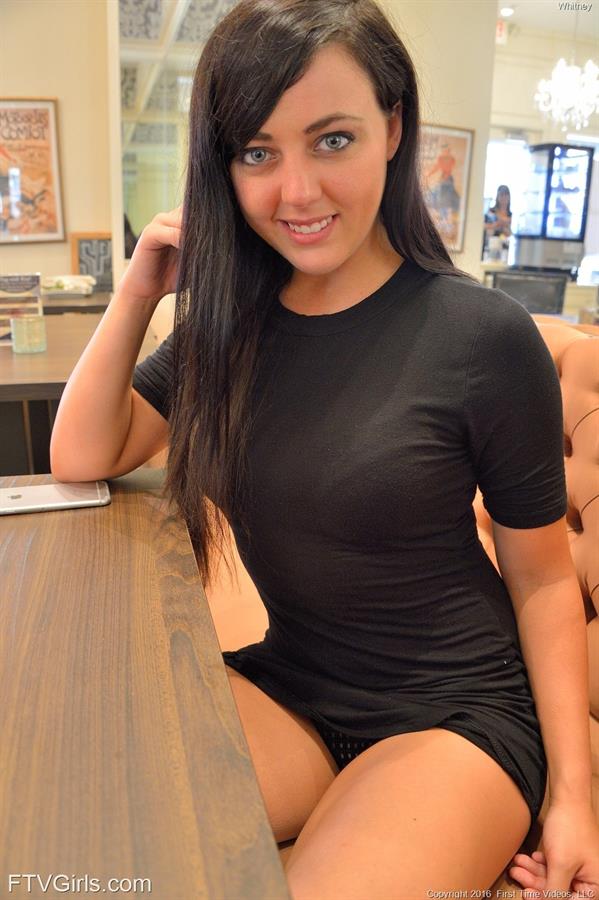 Whitney is a very active woman and she still plays basketball and volleyball in her spare time.
"I still go to the gym today.  I love to swim, I love to dance.  In Oklahoma, before porn, I did a lot of pole dancing and aerial silk dancing.  It was really fun, plus it keeps me so flexible.  It's just a fluid movement.  When you put a lot of motions together, it's a really beautiful dance.  I have to find another place like that in California."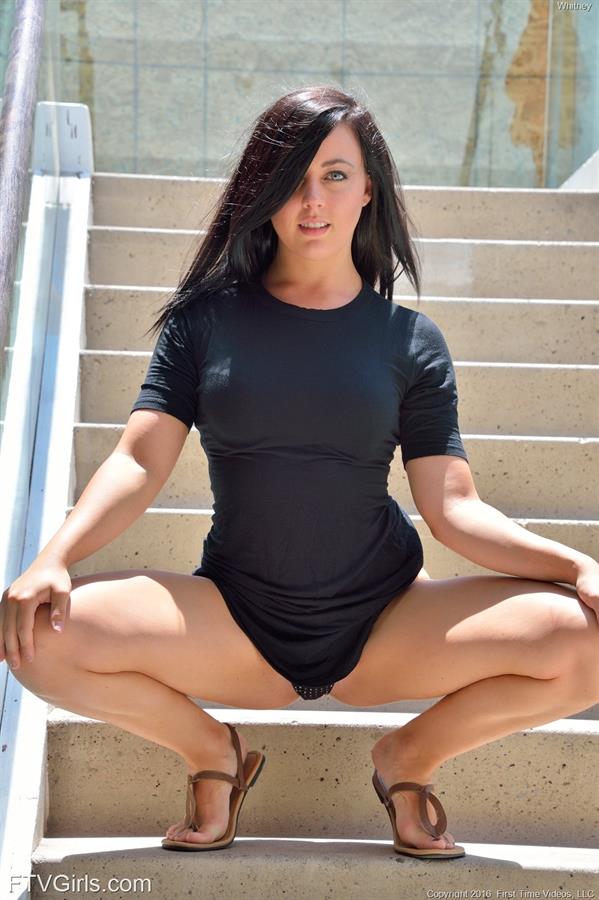 Her favorite moves are the Batman movies.  All of them. According to her, she watches them every time.  She also loves documentaries from World War I, to The Vietnam War, and the Civil War.
Whitney here is also vegan.  It is mainly because of her love of animals and secondly, to cut back on heart diseases.
"A lot of it is animal related.  I'm getting my Mercy For Animals in a couple of days and I'm going to downtown LA to pass out pamphlets.  I'm getting involved with shelters.  I recently adopted a kitten. I'm always looking for new ways to get involved with animals."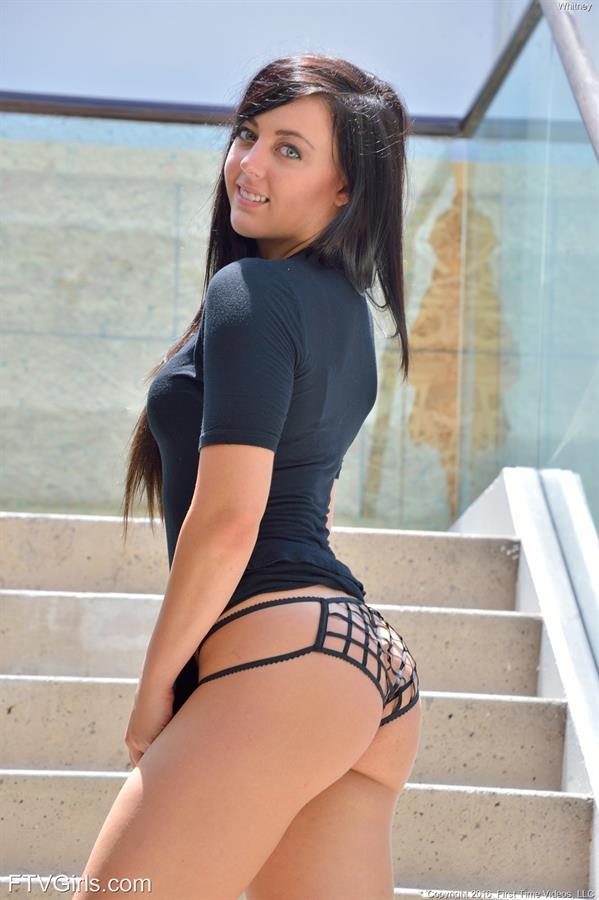 She also once attended an elephant rescue abroad.  The elephants are from tourism and abusive situations.
Sex Talk
Whitney lost her virginity at the tender age of 15, and she didn't experiment much with sex like the girls of her age often do.  But after high school, she got more promiscuous.
Her favorite position is a cowgirl and she's, according to her, a big sucker for the romantic kind so stuff like playing with her hair.
This submissive woman also masturbates a lot and she prefers the use of toys.  She has a toy that is made for g-spot stimulation.
She's done anal in her personal life.  The experience was painful at first but she began to like it, she says.
"Oh, this is nice!  I like the stimulation that I normally don't feel!'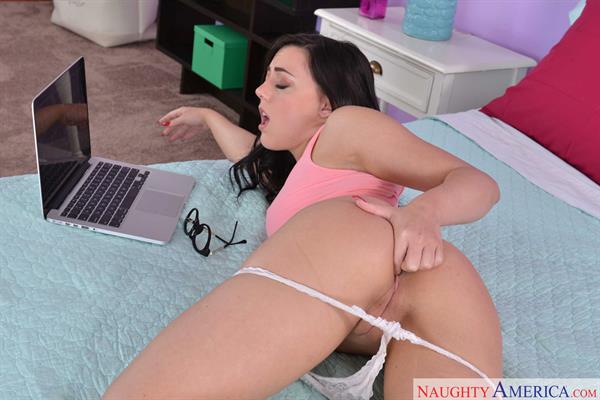 She also likes a lot of the Kink bondage stuff and has done a lot of it in her personal life.
Whitney is also very flexible.  How flexible, you ask?
"I can put one ankle behind my head, not two.  Used to be able to get really close to doing the splits but, since I stopped, I lost a little flexibility.  I run and lift weights and still go to the gym."
Whitney Wright Gallery
Follow Whitney on Instagram for her latest super yummy posts.
Also, do visit our Whitney Wright page for more of her photos.