Young, radiant, and beach-bodied.  Lily Ivy is our newest ultimate turn on.  She's cute enough to put hearts on our auras and hot enough to make our crotches feel like it's Mt. Pinatubo in 1991.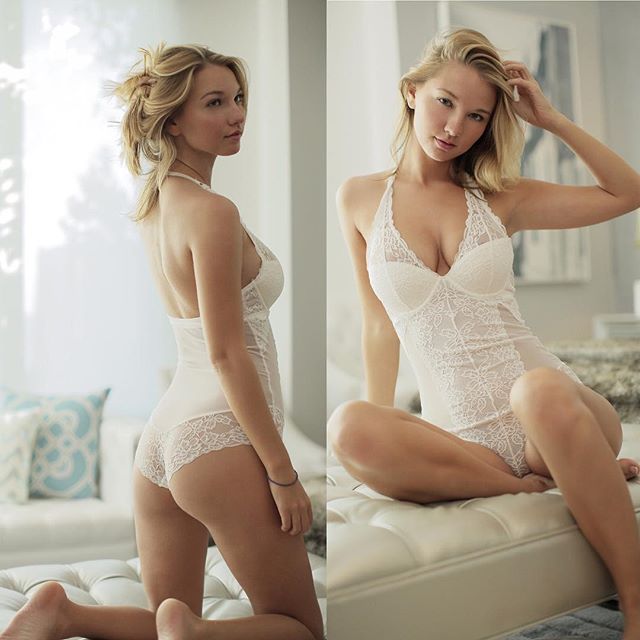 Lily's 32D-25-35 is so irresistible.  A glimpse of her picture will make you go straight into your bedroom and just choke the chicken.  Argh!  Her sweet and sexy looks are too much.  I'm telling you, after writing this entry, I'd do nothing else but look at her pictures and watch her videos.
Who is This Sweet and Sexy Siren
Only a handful of women in the adult industry are brave enough to go 'all natural'.  Lily Ivy aka Miss Daffodell is one of them.  This 32D-25-35 glamour model, adult actress, and webcam model became Penthouse Pet of the Month for June 2016.
She has starred in a number of films such as Lilys First time Lesbian Loving (x-art.com – 2015), ATK Gifted Chests: Staring is Caring (Kick Ass Pictures – 2015), First Lesbian Summer (x-art.com – 2016), Girls Girls Girls (Colette – 2016), Glamour Solos 6 (Girlfriends Films – 2016), and Glamour Solos 7 (Girlfriends Films – 2017).
The thing Lily loves most about posing and performing nude is…
"The sexual liberation.  The opportunity to express myself as I wish."
Before the On-Screen Naughtiness
Lily Ivy was born on August 16, 1995, in Pennsylvania, USA.
How She Got Into The Adult Industry
Lily got her start as a Cam girl, something she did in college to earn some extra money to support her schooling.  In 2015, she took a year off from school to pursue an adult acting career.
"MyFreeCams opened the door for me to the adult industry, my agency that I currently work with found me on there!"
Lily said that when she first started, she really didn't know what to expect. According to her, it all happened so fast.
"John (my agent) flew me out to LA a month or two after I started camming for a weekend, I then left to study in Italy, and now I'm back again."
Sex Talk
Lily describes her first sex as "slightly below average."
She was once asked in an interview when asked which would she rather lose, the ability to achieve an orgasm or lose your right arm?  She quipped, "Screw my right arm. I'm a lefty anyway!"
Lily also stated that she loves being teased.  She likes it when she's being touched under the table when the parents are across from them. In short, she's adventurous (sexually).  She also loves to be spat on (a lot).  She also likes to sit across from someone and just touch herself.  According to her, it's an amazing way to tease and be teased.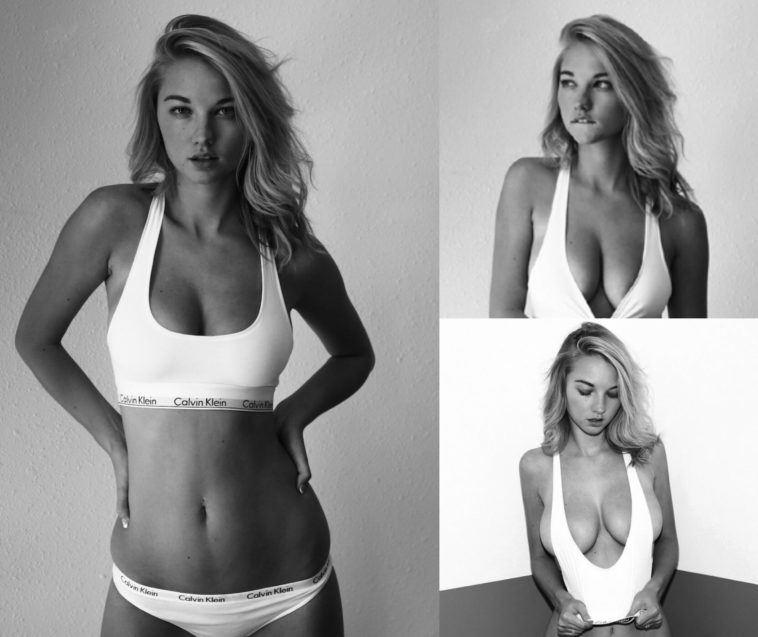 She is friends with Kenna James and Kenna was actually her girl crush before she met her.  They became roommates in the model and house and they're such good friends now.
Lily's recurring fantasy is…
"…to have a threesome with Jack and Kate from the TV show Lost."
Now, how about, Ant-Man and the Wasp, Lily?
Hot Curiosities
Lily is currently studying a BA in Psychology.  And yes, she is always asked what she is doing in porn.  She is also into spiritual psychology.  She loves reading astrology and works to expand her spirituality.  According to her, it combines both Eastern and Western beliefs and philosophies into the practice of counseling.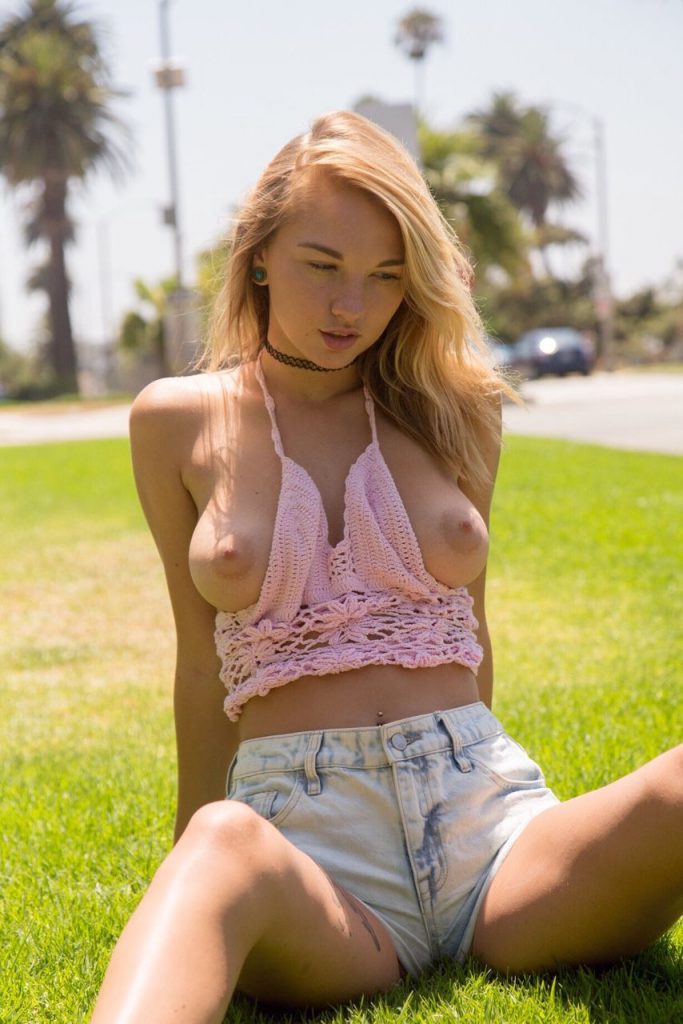 "I think it's cool to benefit from the best of what both worlds have to offer: Western science and Eastern thought and process."
Lily loves to be outdoors.  She also, when not busy shooting, does yoga and spends time with her friends.  She also loves working with animals (i don't know what that means, really).  She is also a vegetarian and is only a few more strides into becoming a vegan.
She has a tattoo of the worldwide map around her right thigh and she has a pierced navel.  She also has another talent and that is she can lick her elbow.
As for her screen name, she said she wanted something mature-sounding and that's how she came up with 'Ivy'.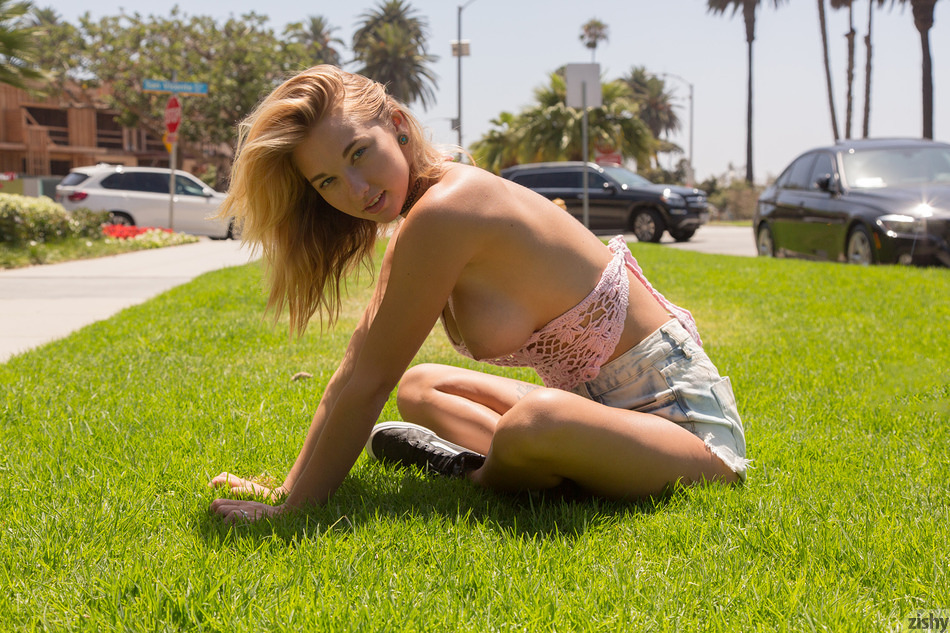 "Lily kind of just sounded pretty in front of it. I think it has a soothing way to it if that makes sense. It's pretty in my opinion, but not necessarily significant. "
Lily Ivy Photos
Follow Lily on Instagram for her newest sizzling hot uploads.
Also, be sure to visit our Lily Ivy page for more of her sweet and sultry looks.