Mercedes Carrera is the dream adult star of every porn fan in the world.  She's got perky, perky breasts that could stop traffic…  And a timeless look that one would never get tired of looking at.  Ooh, the exotic hotness that this woman brings is just electrifying.  And you thought you've seen all of their (the adult industry) beauties before…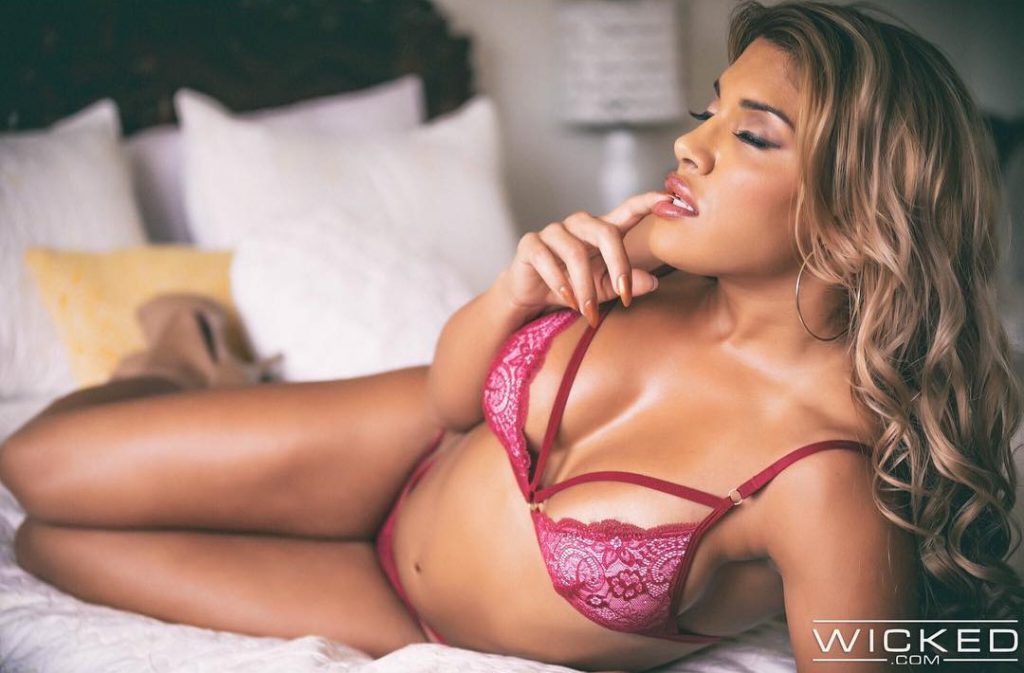 But really, her physical hotness is just a bonus.  You'd be surprised at how smart this woman is.  Yup, she'll remind you of Asia Carrera.
Who is Mercedes Carrera?
This 34DD-26-40 woman has built a great name for herself.  Since she joined the adult industry, she has shot over 100 pornographic scenes for production companies such as Zero Tolerance, 3rd Degree, Evil Angel, Sweet Sinner, Girls Way, Girlfriends Films, Mile High, Jules Jordan, Naughty America, Brazzers, Mofos, Reality Kings, 21st Sextury, and Lethal Hardcore.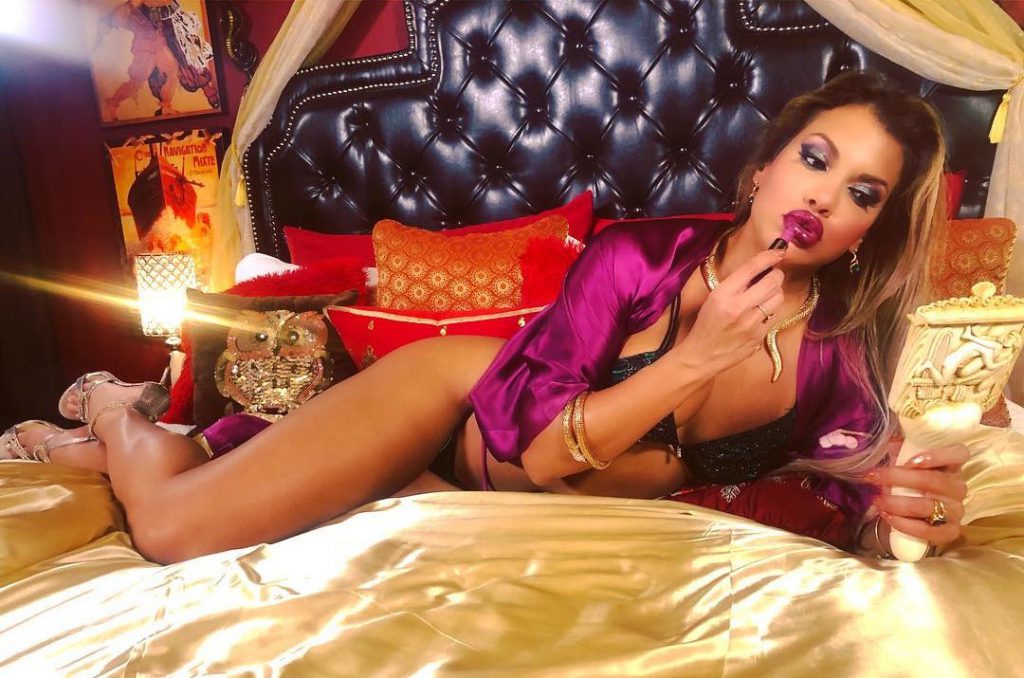 Before Fame
Mercedes Carrera was born on November 30, 1982, in Los Angeles, California.  She is of German, Lakota, Puerto Rican, and Swedish descent.  As a teenager, she worked at a prestigious fashion agency appearing in magazines, catalogs, and commercial products.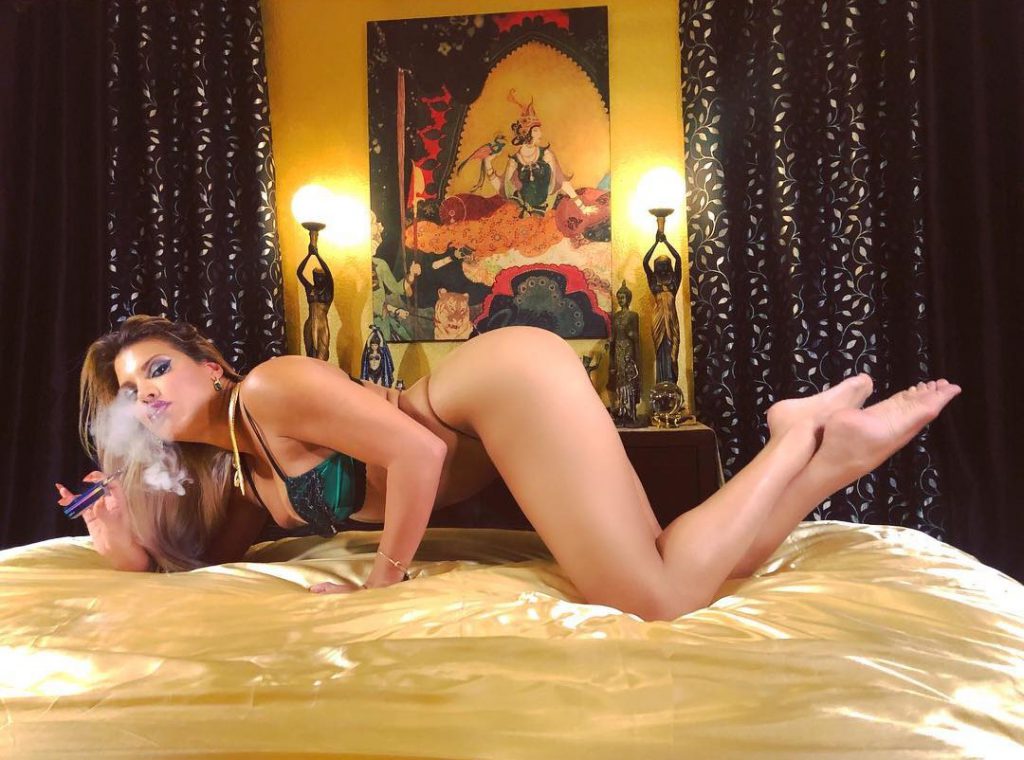 "I was a fashion and print model from the age of 13 years old and I grew up in and around LA near the industry."
When Mercedes was 15, she was, according to her, a super scrawny 5'8″ 100 pounds kid.  But it was the standard in commercial print.  5 years later, in her early 20s, she developed a "Puerto Rican butt" and was put under constant pressure to lose weight.  And because of that, she decided to (temporarily) leave modeling and go to college.  She graduated in engineering with a thesis on engineering quality assurance systems, she worked as an engineer in the telecommunications field.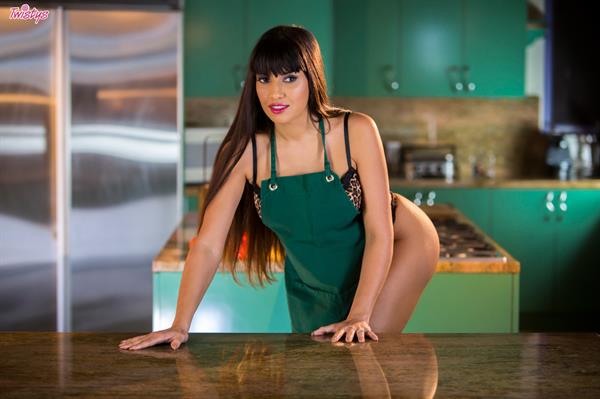 "I worked in Aerospace for a few years, then as a Technical Trainer in Telecommunications for a while, but I always kept my hand in the entertainment industry.  I did a lot of photography production work and PA work and other peripheral industry work as well as continued modeling part-time."
Career Journey
Mercedes started her career as an adult performer in 2014, when she was thirty-two years old.  She jumped into the adult entertainment industry a little bit later in her life, which helped her get cast as MILF, but also as hot and horny Latina who gives incredible performances in genres such as threesomes, massage, hardcore, big butt, big boobs, POV, striptease, blowjobs and interactive porn.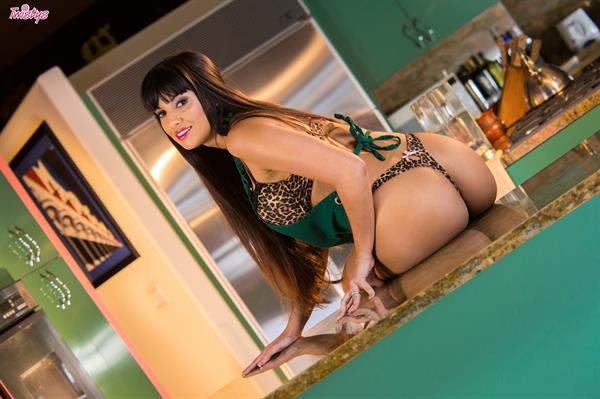 "There is a lot of pressure and I had a big butt naturally. So when I got into porn and someone asked if my ass was real I totally cracked up. It never occurred to me that people made their asses bigger because I always tried to make mine smaller."
In a span of 4 years, Mercedes has performed in numerous films and scenes and among her most famous titles are 'Porn Stars Explain Net Neutrality' (2014) and '5 Reasons Pornstars Hate 50 Shades of Gray' (2015).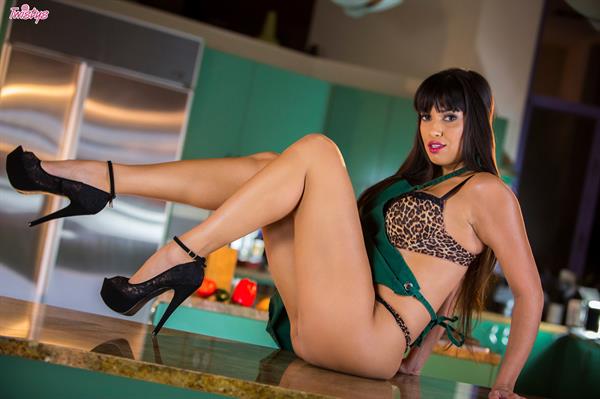 "I started doing erotic nude modeling as a hobby and was moderately successful at it. I have friends who do Euro-style "artsy" erotica and I did some shoots with them and they encouraged me to get into American style porn. They thought with my look and performance style that I would be successful. I was aware of the adult industry but it never occurred to me to be a performer in that genre."
Sex Talk
Mercedes here lost her virginity when she was 16 (yup, like most of them).  And it was with a boy who she was dating in high school.
And during her college days, she dated girls and thought of herself as bisexual (she admittedly a lesbian).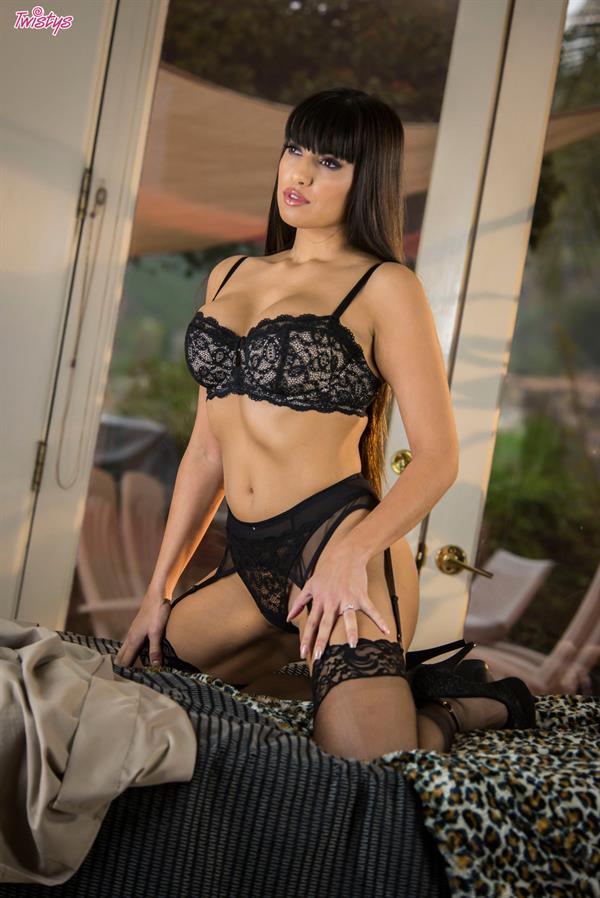 "I dated a girl for a while and had some sexual experiences with girls.  It was in my mid-20s was when I really blossomed when I opened up a bit and experimented."
Mercedes' favorite position is 'cowgirl'.  She also doesn't masturbate much these days as according to her, her pussy is getting a lot of play.  Mercedes here also doesn't use sex toys and she really prefers her hands as she likes to keep it as naturals as possible.
She also loves cum and she likes it when a guy cums on her face.  She also likes it on her chest.  The only places where she doesn't like to be cummed at are her back and butt as she can't see it.  Yup, she's the type of woman who likes to see cum coming out.  Mercedes here is also a proud 'swallower'.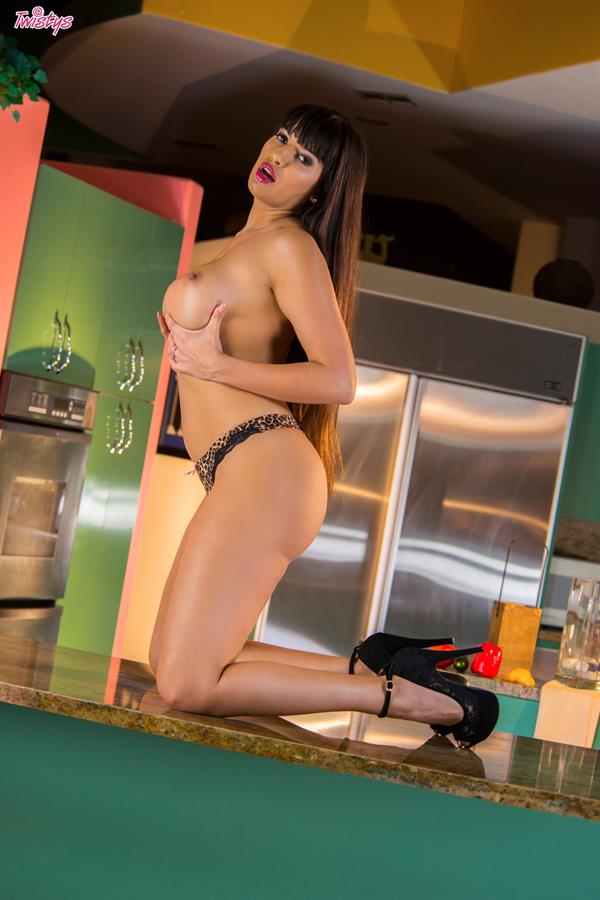 "One thing I like about the industry is that I can taste all the different cum.  It's like going to 31 flavors ice cream of cum. It's like that!"
The kinkiest thing she's ever done is she had an impromptu foursome with her friends.
Curiosities
At the 2017 XBIZ Awards, Mercedes won the Couples-Themed Release of the Year award for the Adam & Eve pictures 'Forked' scene.
Mercedes here loves foreign languages and she likes to travel.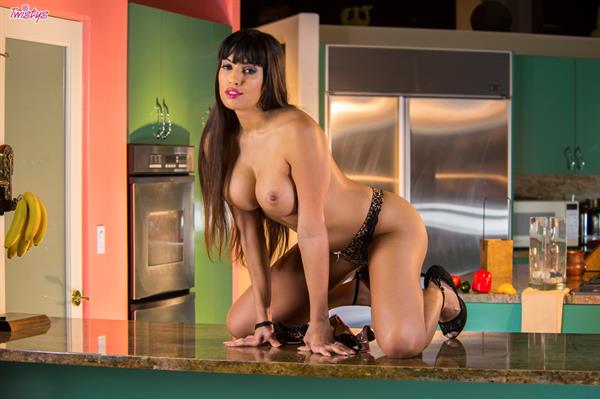 " I'm outdoorsy in my personal life. I like being alone in my personal time."
Aside from engineering, she also went to law school for a year and she said she'll probably go back at some point because I find it to be interesting.
As for music, Mercedes here likes a little bit of everything.  She not really into rap/hip-hop.  She's more of an electronic dance and country music fan. Mercedes also likes classical and world music and she also plays the piano and loves jazz a lot.
Her all-time favorite movie is The Gladiator as according to her:  "A sexy man with principles fighting for what he believes in is the biggest turn-on for me."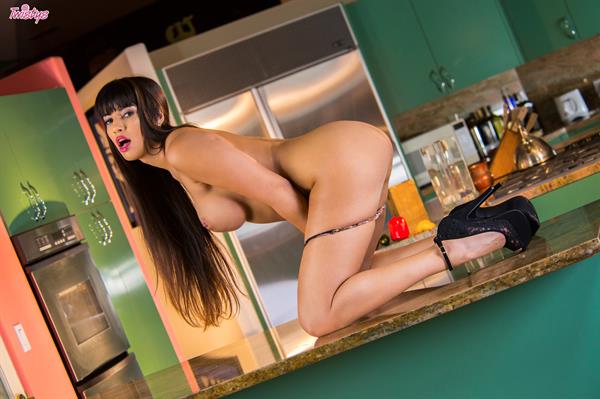 She founded and runs The Porn Charity which, in partnership with The Fine Young Capitalists (a volunteer group that works with underrepresented groups in STEM), raised $11,280 earlier in 2015 to help fund STEM scholarships in the United States and Canada.
Mercedes is a strong supporter of the 2nd Amendment.
Mercedes Carrera Photos
Follow this super MILF on Instagram for her latest sizzling (and I do mean sizzling) uploads.
Also, don't forget to check out our Mercedes Carrera gallery for more of her nudes!